Buon San Valentino: le piccole attenzioni (o no) e un outfit romantico..
Buon San Valentino. Questo weekend mi è stato chiesto: "Che farete per San Valentino tu e Giova?". Come si suol dire, sono caduta del pero. San Valentino quando dove e perchè? Non sapevo nemmeno in che giorno sarebbe caduto quest'anno (Ovvero venerdì prossimo). La verità è che San Valentino è una festa che non sento, o che non sento più (Vedi il mio San Valentino 2013) Mi spiego meglio. Mi ricordo che quando ero alle medie aspettavo con trepidazione il 14 febbraio per aspettare quel magico "bigliettino" (Con ogni probabilità un pezzo di quaderno a righe o quadretti con una frasetta scritta a biro) dal ragazzino che mi faceva battere il cuore quell'anno. Crescendo quel bigliettino si è trasformato in cioccolatini (che adesso ci facciamo anche da soli!), cene e regali vari. Da quando stiamo insieme io e Giova (ormai 8 anni or sono) poche volte ci è capitato di festeggiare veramente San Valentino (Mi ricordo una volta epica dove ci siamo trovati a mangiare al messicano con un cocktail dentro un ananas con due cannucce come aperitivo e dove ci voltavamo c'erano solo e soltanto coppiette che bevevano naso naso uno di fronte all'altro in silenzio. Aiuto, un po' inquietante!). Non è che non ci amiamo o che non ci teniamo a celebrare il nostro amore è che, più che per San Valentino, è bello avere piccole attenzioni (come un invito a cena inaspettato a due oppure un bel regalo), durante tutto l'anno e non solo a febbraio. Pensate che su come sia importante nutrire l'amore per il proprio partner non solo a San Valentino ma durante tutto l'anno Trollbeads ci ha creato un mini video nel quale, essendo io e Giova una coppia ben radicata… accidenti che ridere! (Potete vederli a fondo post oppure QUI o QUI). Se vi va, potete anche scegliere il finale del video sul canale YouTube Trollbeads (Io ho optato per il viaggio.. che credo sia sempre la soluzione migliore, vedi il mio post di sabato!). E voi, cosa farete per San Valentino (se farete qualcosa)? E come vi vestirete?
Così, prendendo un po' spunto dalla domanda che mi è stata fatta questo weekend, ho pensato anche di farvi vedere un look femminile e romantico che potrebbe essere perfetto per la cena di San Valentino (O per un primo appuntamento!). Io l'ho indossato venerdì sera per una serata insieme a Giova e agli amici: mi piace l'idea di un cappotto e di accessori così importanti e ricercati da essere gli unici protagonisti di un outfit total black. Un paio di skinny neri, tronchetti alti, un cappotto senape ed una borsa con dettagli interessanti (Tutto Hipanema). Che ne dite? Aspetto tutte le vostre idee! Un abbraccio forte a tutte!
♥
Las weekend someone asked me: "What are you and Giova going to do for St. Valentine's Day?". The truth is that St. Valentine is a holiday I don't really feel, or I don't feel it anymore. Since we are together (already 8 years), we have celebrated St. Valentine's Day few times. It's not that we don't love each other, but it's nice to have little attentions throughout the whole year, not just for Valentine's Day. On this Trollbeads I've created a mini video, look at the bottom of the post! So I've decided to show you a romantic and girlish look that could be perfect for your St. Valentine's dinner. I wore it last Friday for a night together with Giova and my friends. A pair of black skinny jeans, high-heel shoes, a 'mustard' coat and a bag with beautiful details (all by Hipanema). What do you think? I wait for your ideas! A big hug to you all!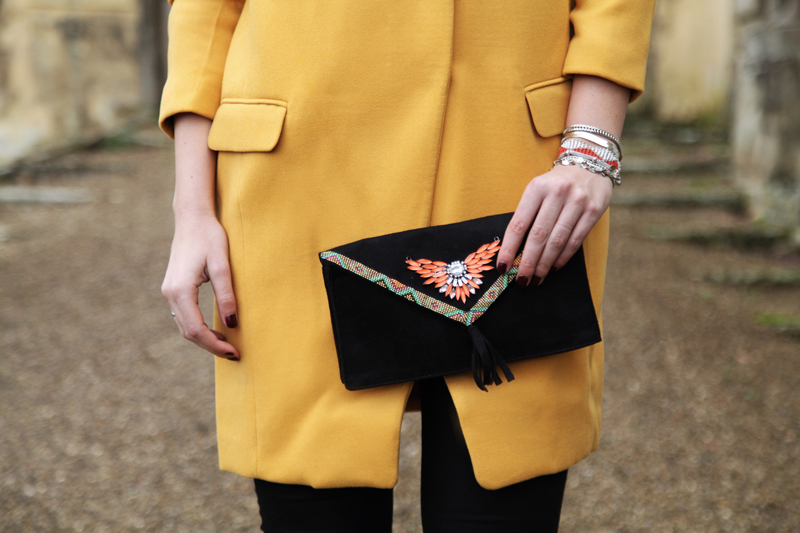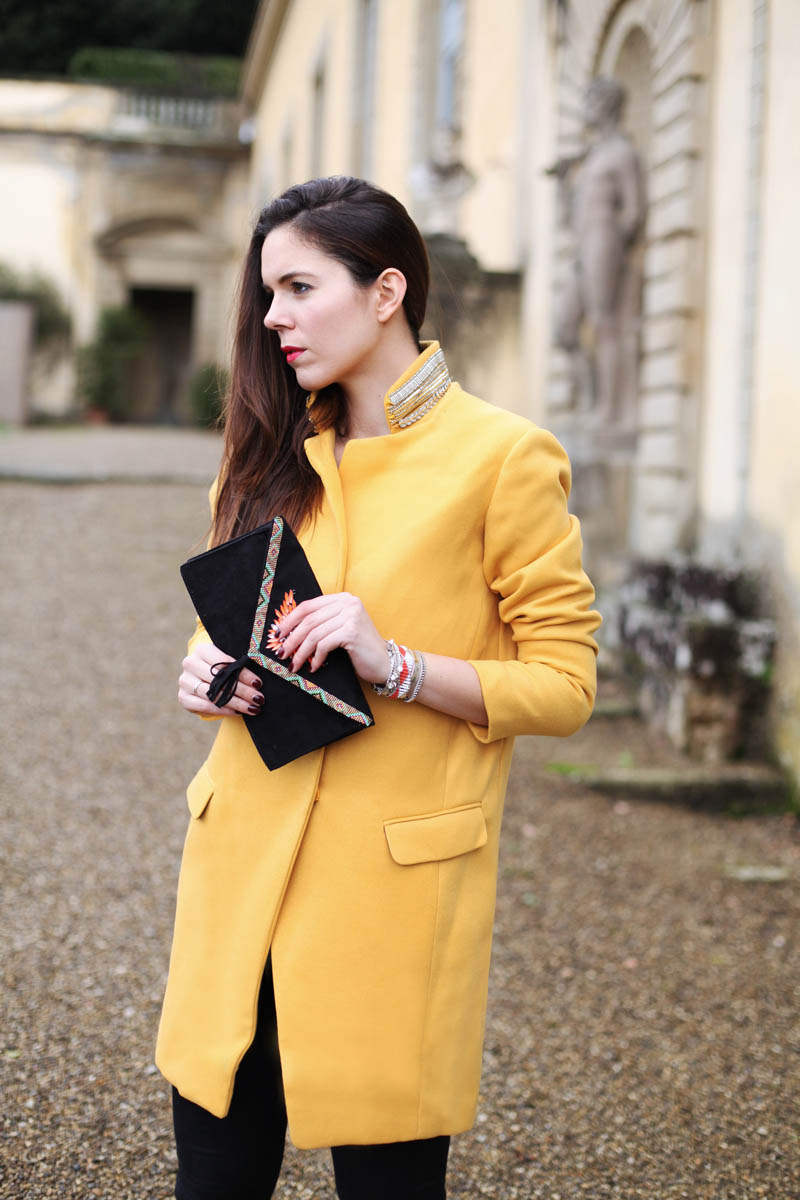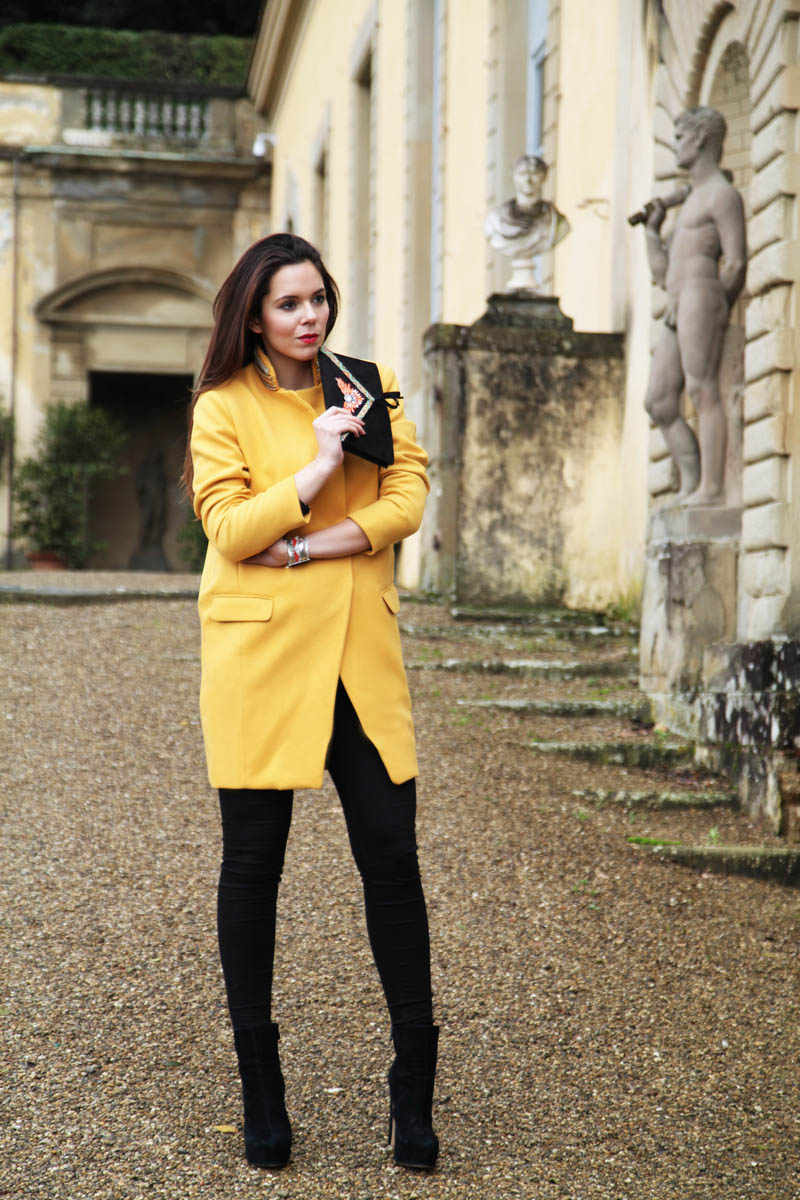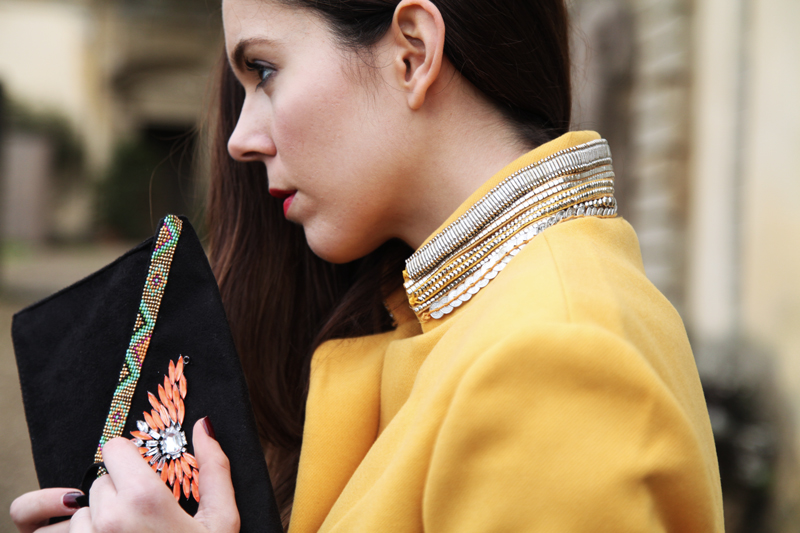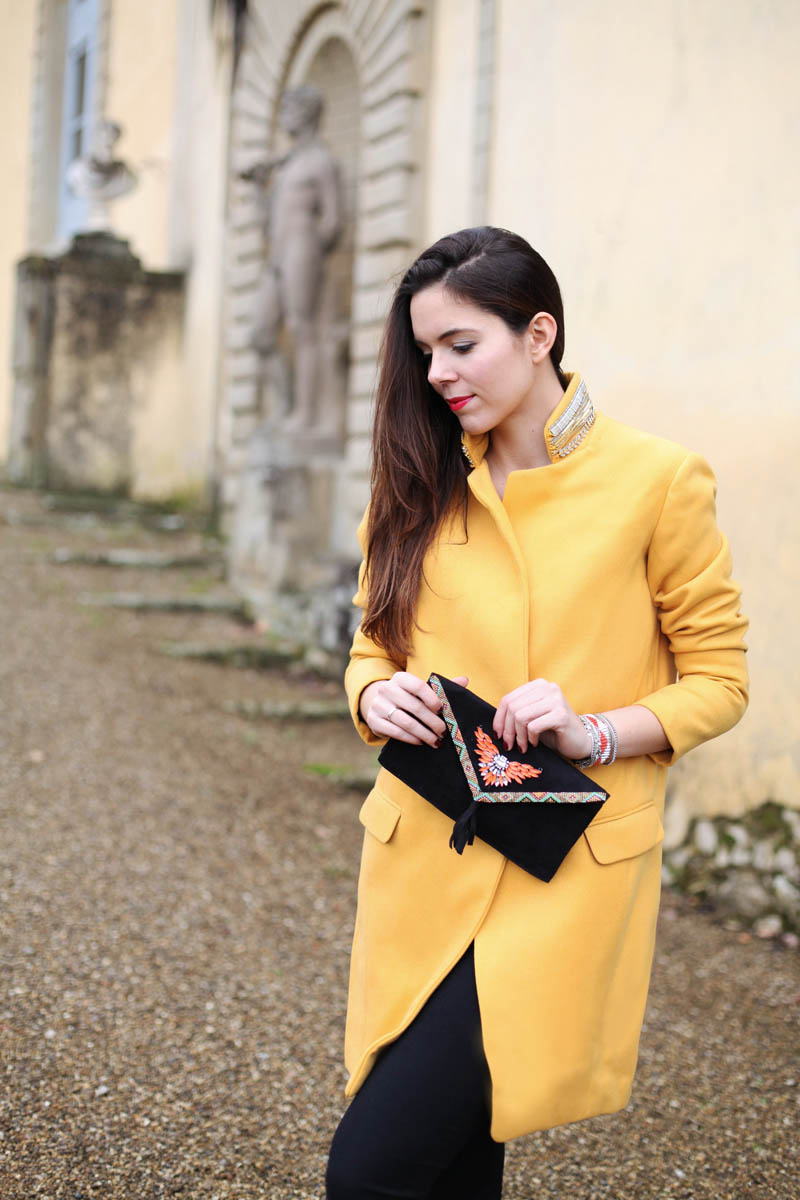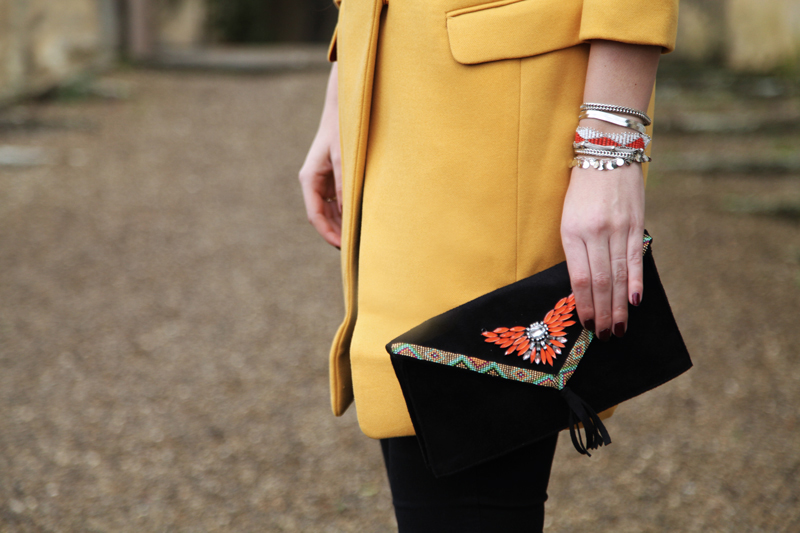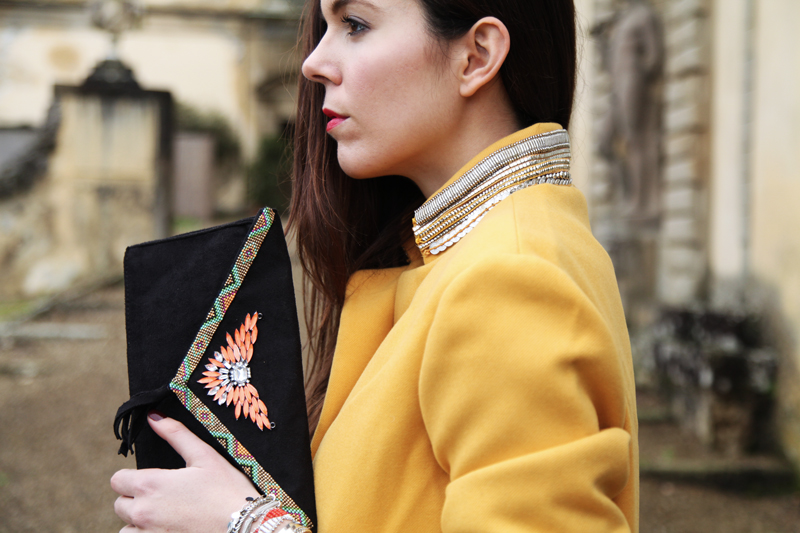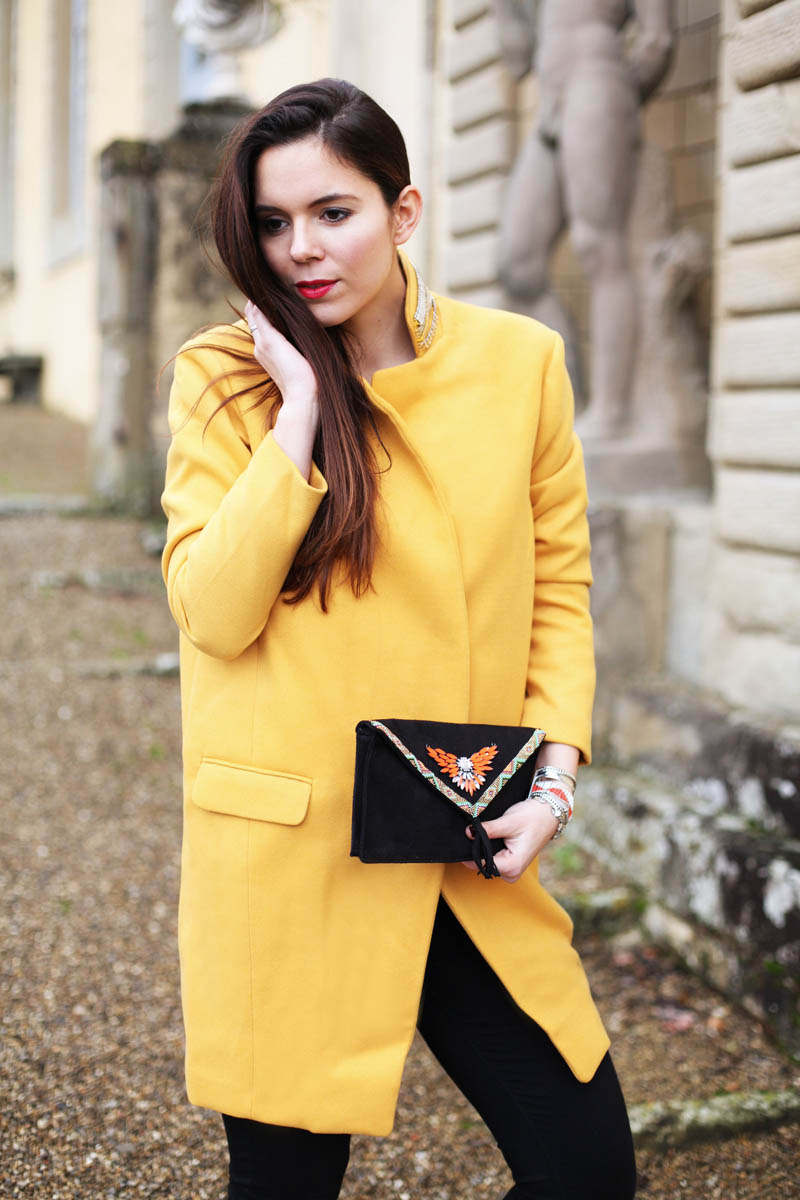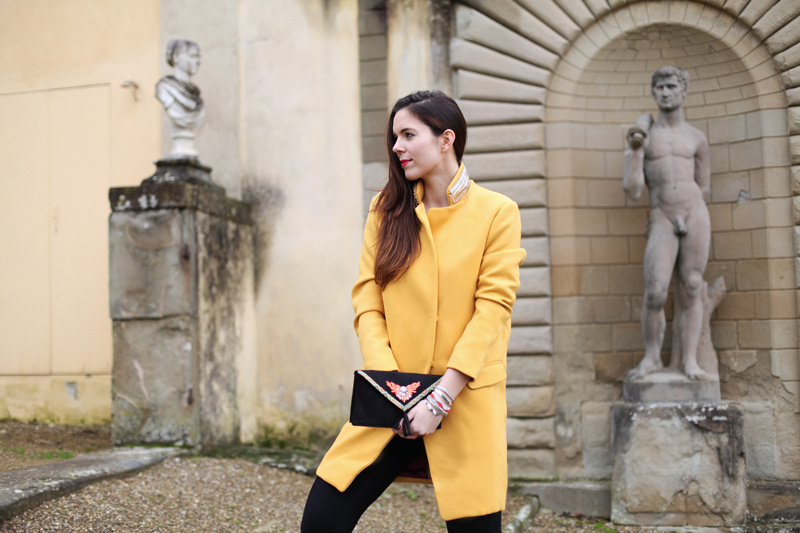 COAT: HIPANEMA (BUY HERE)
CLUTCH: HIPANEMA (BUY HERE)
BRACELET: HIPANEMA (BUY HERE)
SHOES: FORNARINA
SKINNY: ZARA
MAKE UP: DIOR
♥
DELLA STESSA SERIE:
I CIOCCOLATINI DI SAN VALENTINO FALLI TU!
I REGALI DA NON FARE (A NATALE COME A SAN VALENTINO)
♥
MY FACEBOOK | MY INSTAGRAM | MY TWITTER
Condividi