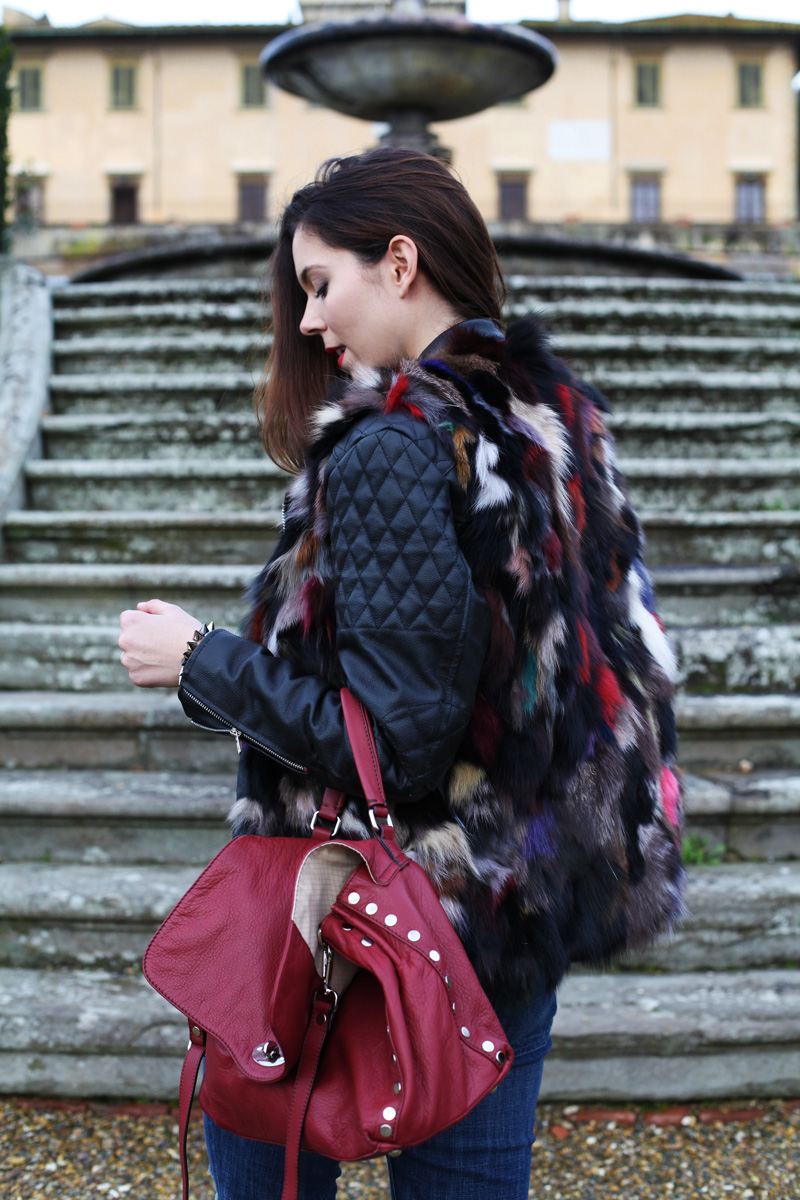 Gilet di pelliccia: come rinnovare la giacca in pelle!
Gilet di pelliccia. Questo mercoledì sono stata a Milano per lavorare su due nuovi progetti che arriveranno prestissimo. Uno verrà svelato lunedì e non vedo l'ora (Non perdetevi il post!) :) La giornata era di splendido sole ma io ero già preparata: quando viaggio da Firenze a Milano (e viceversa) so già che mi aspetta un bello sbalzo di temperature. Così mi sono attrezzata. Cipolla is the new black, ehehe :D Sono partita da Firenze in tee e giacca di pelle e sono arrivata a Milano con uno strato in più in eco pelliccia coloratissima.
Sì perchè la giacca in pelle nera, che tutte noi più o meno abbiamo, un pochino ci ha annoiate. Non fraintendetemi, mi conoscete, praticamente con i chiodi in pelle ci andrei anche a dormire :D (VEDI PIU LOOK CON QUESTO CAPO) Ho una sfilza di giubbotti in pelle nel mio armadio che non avete idea (O forse sì). Quando ho preso l'ultimo chiodo di pelle (quello che indosso oggi).. "Un altro?!?". "Giova, sì, non lo vedi che è DIVERSO?! La pelle, la forma..". Sì è vero, sono addicted.
Però il giubbotto di pelle può cambiare faccia molto facilmente sapete? Il primo trucco è quello che vedete oggi: il gilet in eco pelliccia! Mettetelo sopra ed oltre ad avere un nuovo caldissimo strato, avrete un nuovo capospalla! La seconda idea invece è il collo in pelliccia. Recuperatelo anche da qualche cappotto o piumino e poggiatelo sul collo del giubbotto in pelle (Io lo preferisco tono su tono). Et voilà, la variante è servita!
Spero che questo look vi piaccia ragazze e grazie di seguirmi sempre, senza il vostro supporto tutto questo non potrebbe esistere. Grazie!
♥
Last Wednesday I was in Milan to work on two new projects: one will be revealed next Monday and I can't wait. Here's what I was wearing! The black leather jacket, that we all have, has bored us a little bit. But the leather jacket can change very easily! The first trick is the one you're seeing today: eco-friendly fur vest! Put it on and you'll have a new jacket! Instead the second idea is the fur collar. Et voilà, the variation is served! I hope you like this look, girls!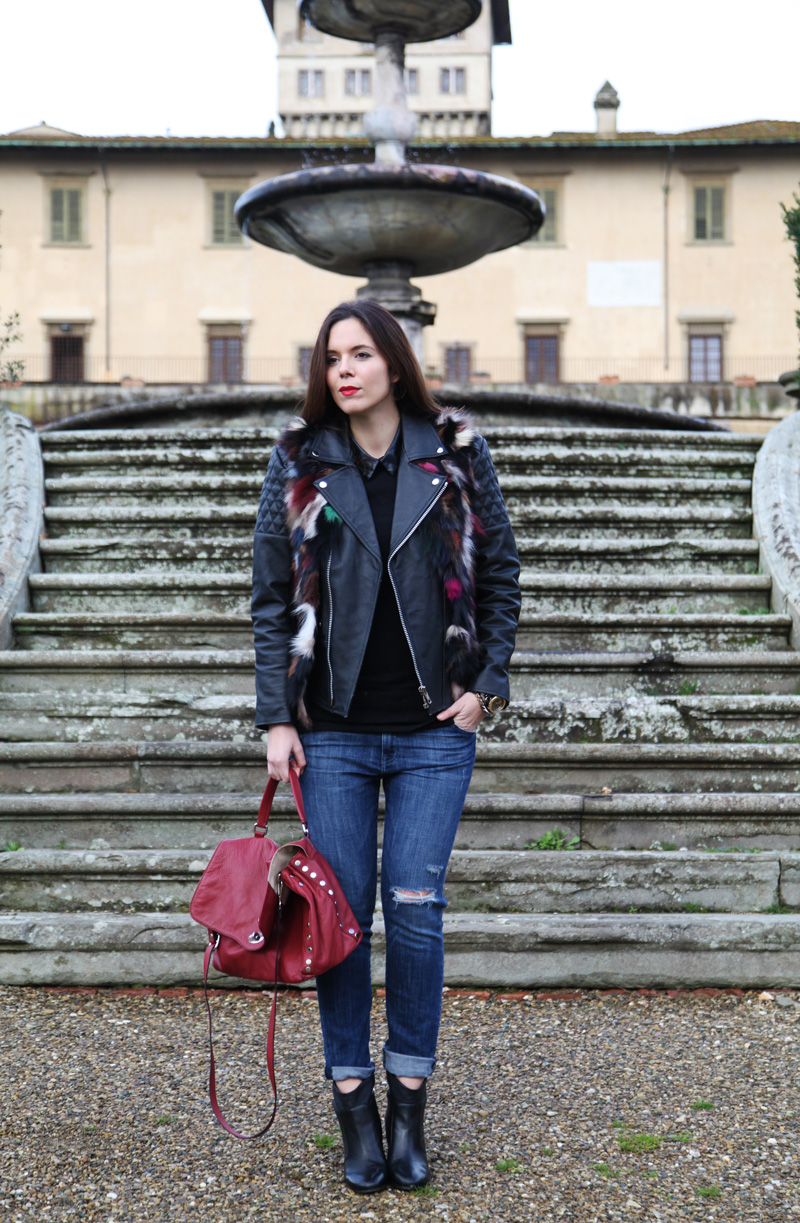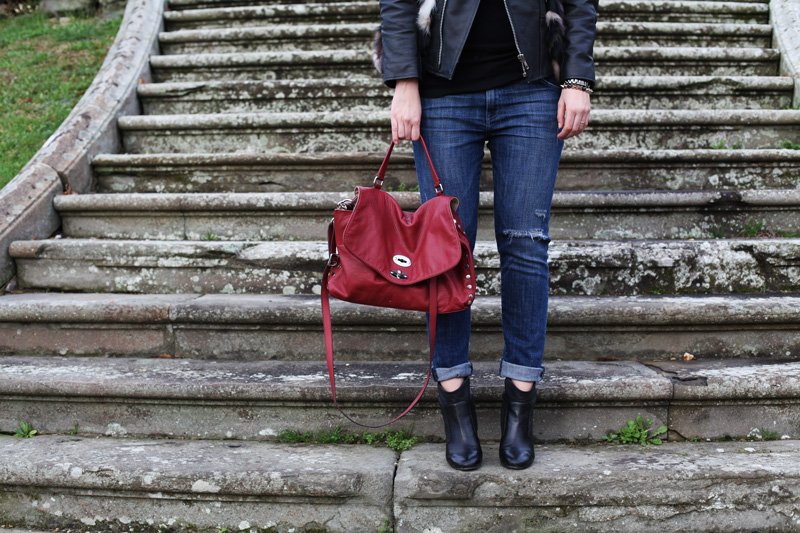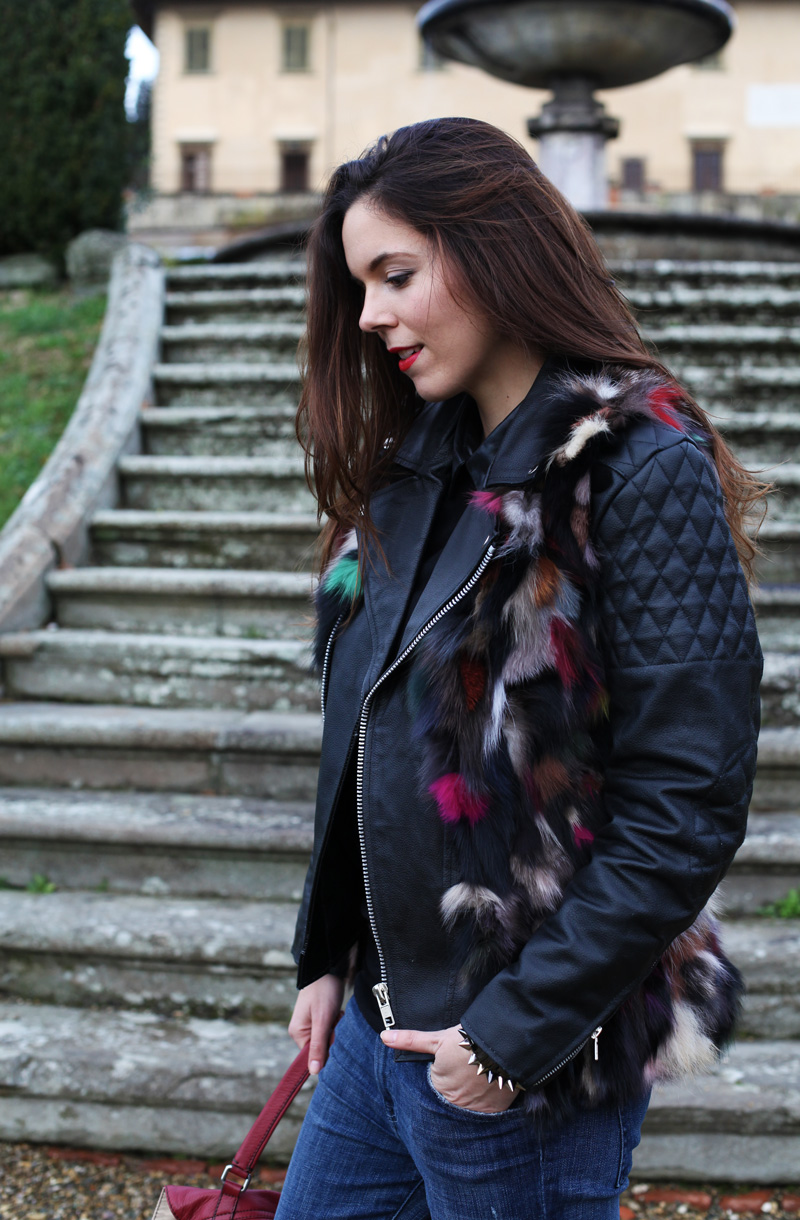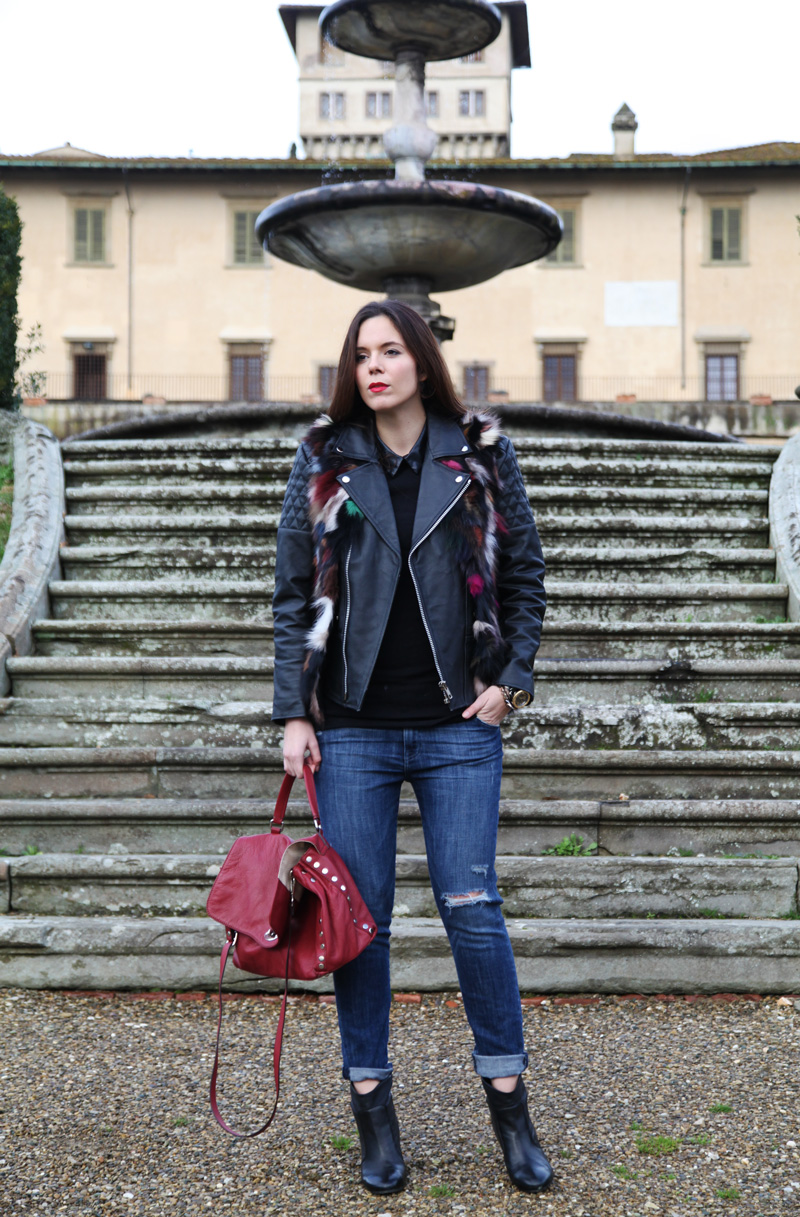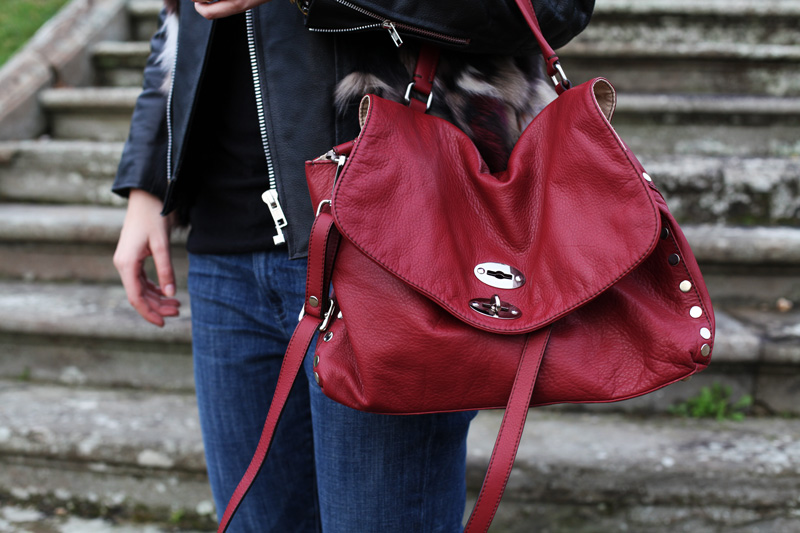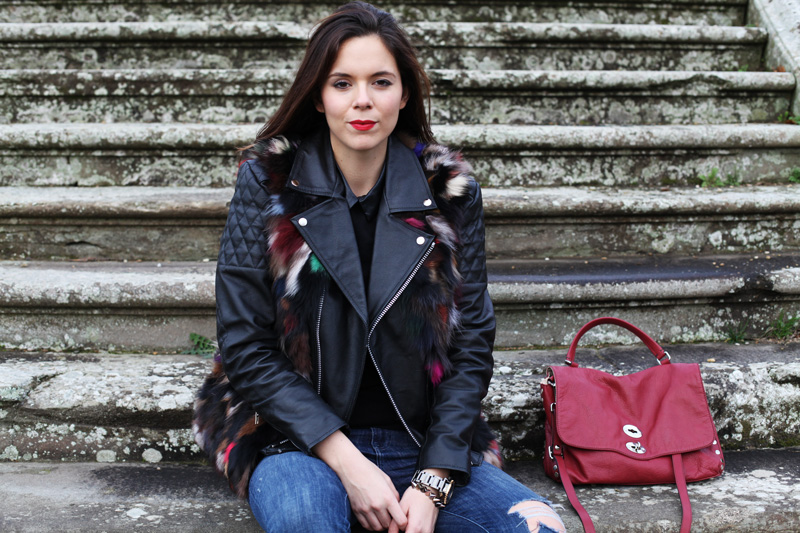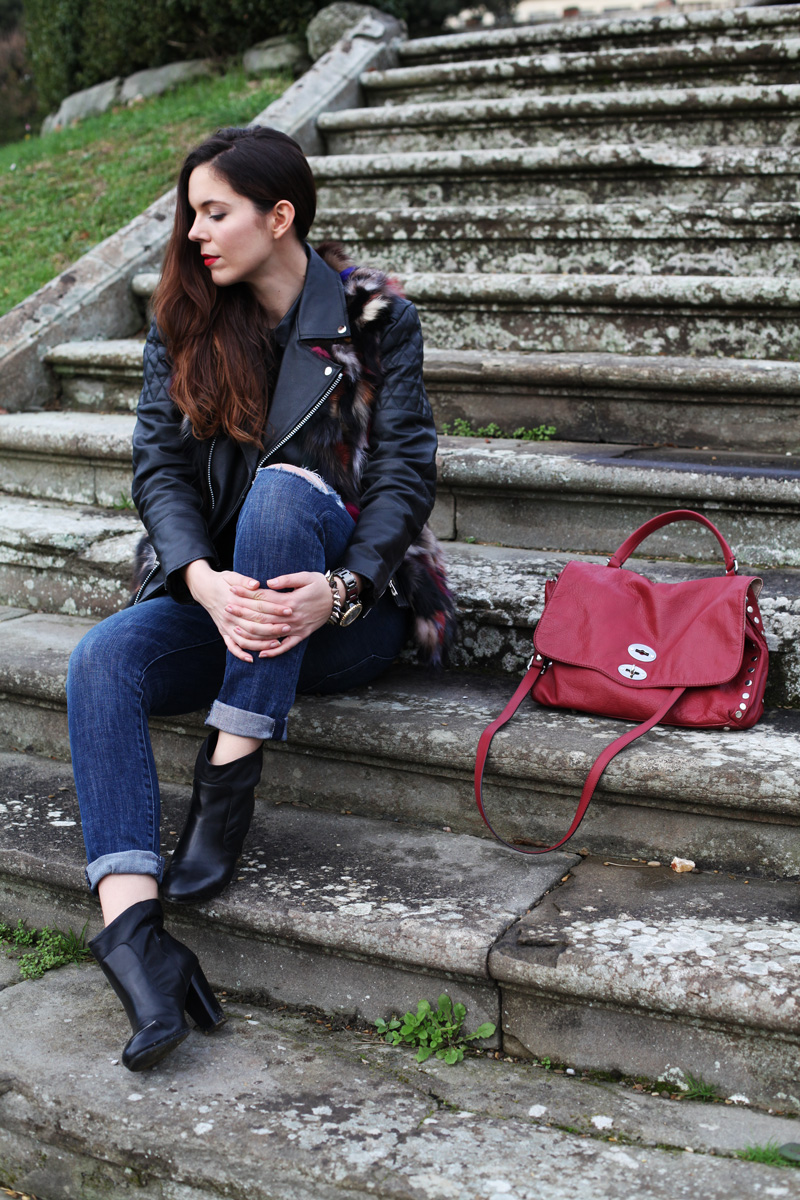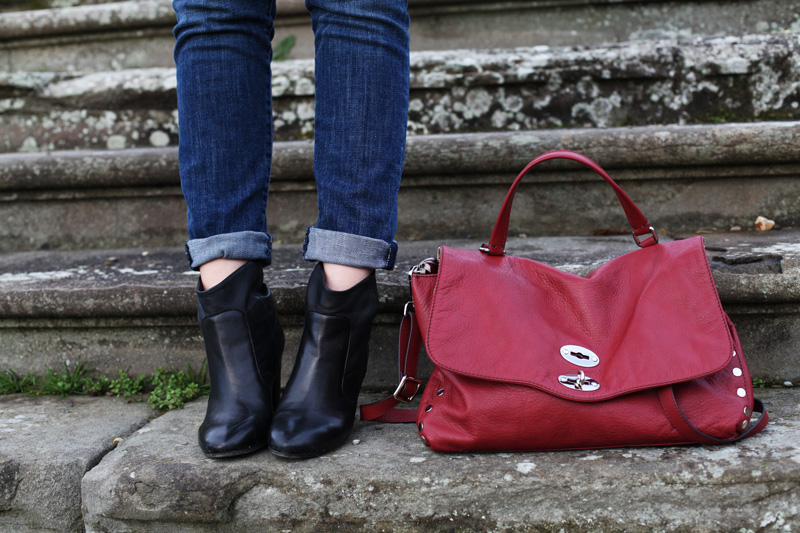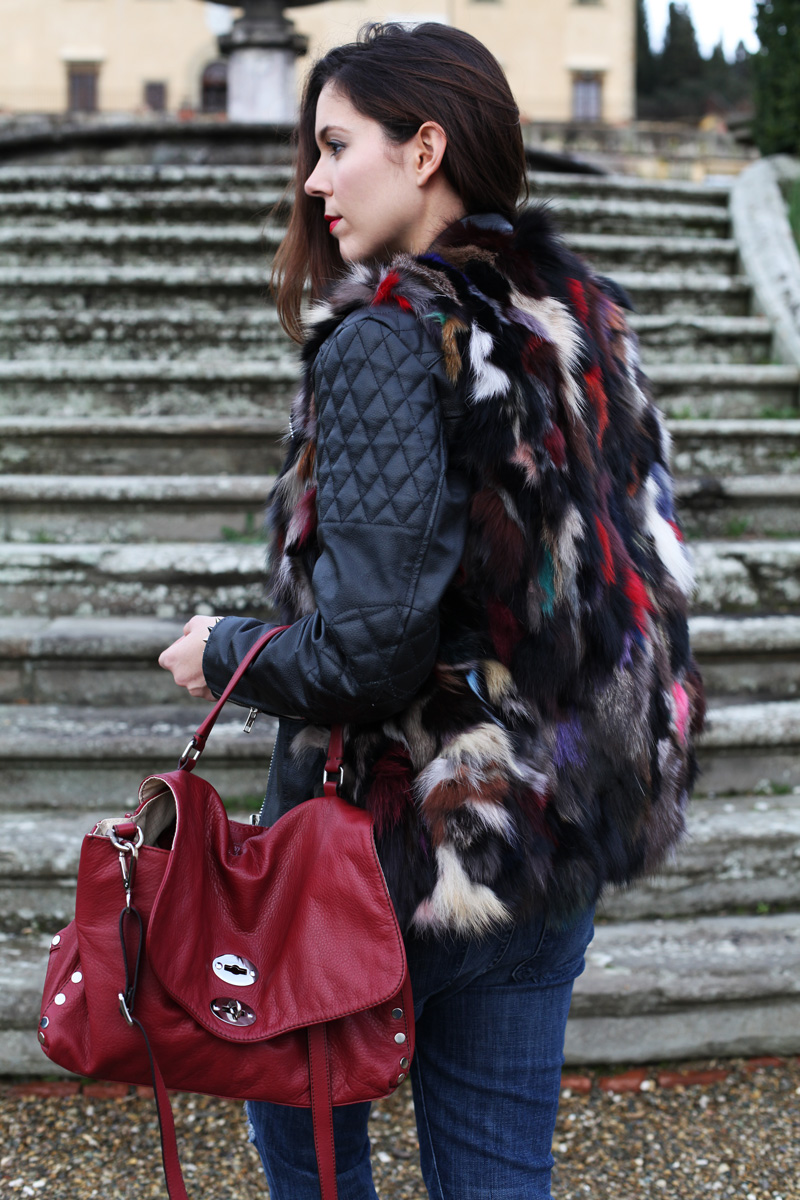 ECO FUR GILET: SHEINSIDE,COM (very similar here)
LEATHER JACKET: ASOS (L'hai già vista QUI)
SHOES: DUNE NALA (Le hai viste l'ultima volta alla Fashion Week)
BAG: POSTINA ® Zanellato (L'avete già vista qui, a Praga!)
MAKE UP: DIOR
♥
DELLA STESSA SERIE… 
UN ALTRO LOOK IN ECO PELLICCIA
♥
MY FACEBOOK | MY INSTAGRAM | MY TWITTER
Condividi