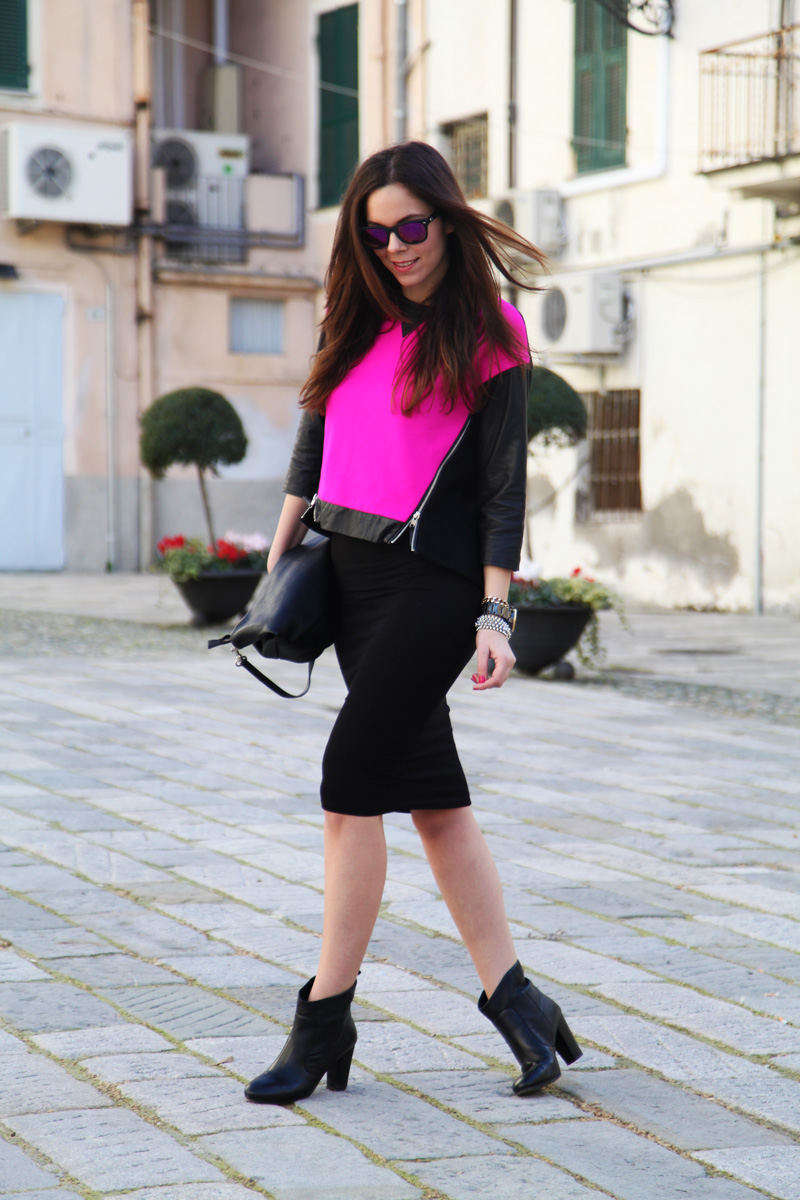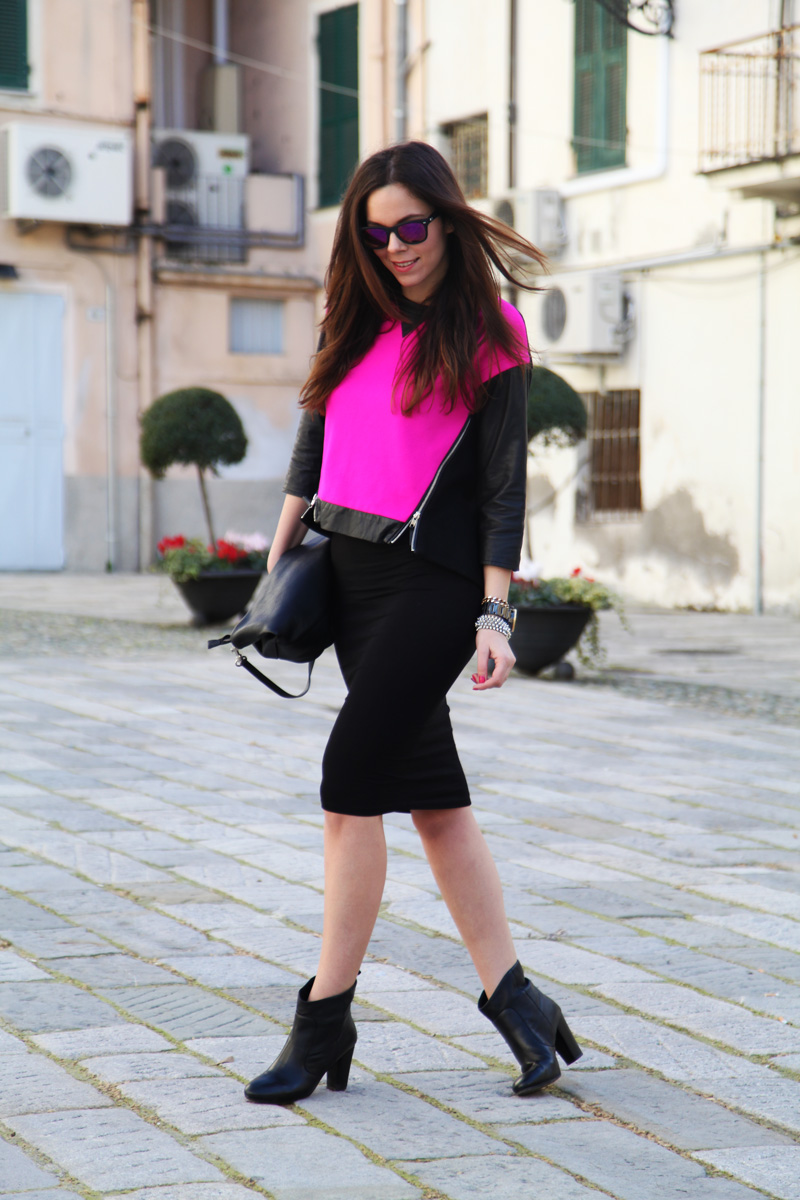 Gonna a vita alta e.. w le forme! 
Gonna a vita alta. Buongiorno fanciulle! Vi scrivo dalla macchina, in autostrada in direzione Firenze dove torniamo dopo una settimana tra Sanremo (Leggi tutti i post QUI, QUI e QUI)) e Milano per la settimana della moda (Leggi il post QUI, QUI e QUI)). E' passata da pochissimo la mezzanotte e ho un solo pensiero: #letto :D Così domani (cioè oggi, per voi che mi leggete) ho pensato di farvi vedere un look scattato a Sanremo la passata settimana e che ancora non ho avuto modo di farvi vedere e lasciare invece le fotografie del secondo look da fashion week a domani (Aiuto, ho così tante foto da scegliere e cose da raccontarvi!).
L'outfit di queste foto è uno dei miei preferiti dell'ultimo periodo, devo dire. Lo sapete che amo le gonne longuette, no? (VEDI QUESTO POST). Credo che siano davvero super super femminili e che abbiano la capacità di esaltare al massimo le nostre curve. Questa longuette in tessuto stretch effetto seconda pelle la trovo divina! Ho deciso di abbinarci un maglione asimmetrico, un paio di occhiali in tinta ed un paio di stivaletti grintosi. Che ne dite di questo look? Baci baci bellissime, grazie per tutti i commenti che mi lasciate, vi leggo sempre con piacere e anche oggi sono molto curiosa di sapere che cosa ne pensate di questo outfit!
♥
Good morning ladies! I'm writing you from the car, while driving back home, after a week spent in Sanremo and Milan for MFW. It's midnight and since I have tons of pictures to be chosen, today I would like to show you an outfit shoot last week. I love this outfit! I think this stretch skirt highligh curves and I love it, what do you think? Have a nice day!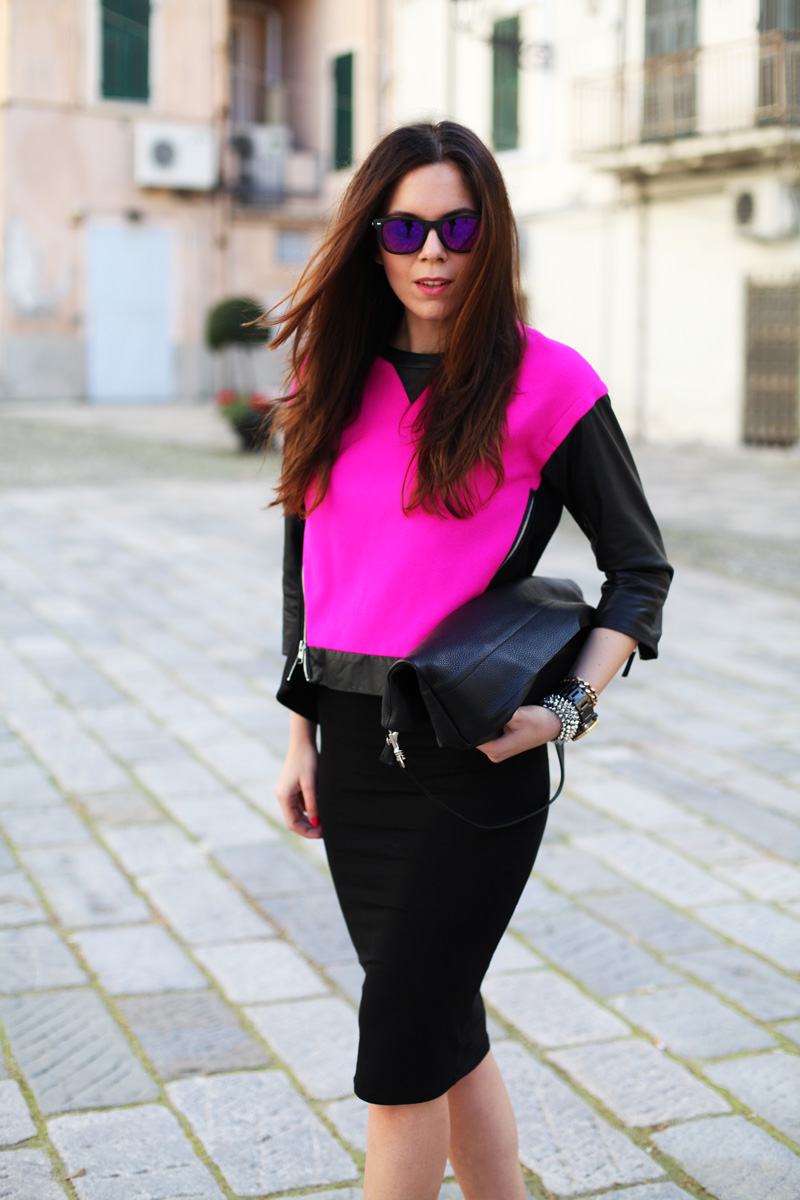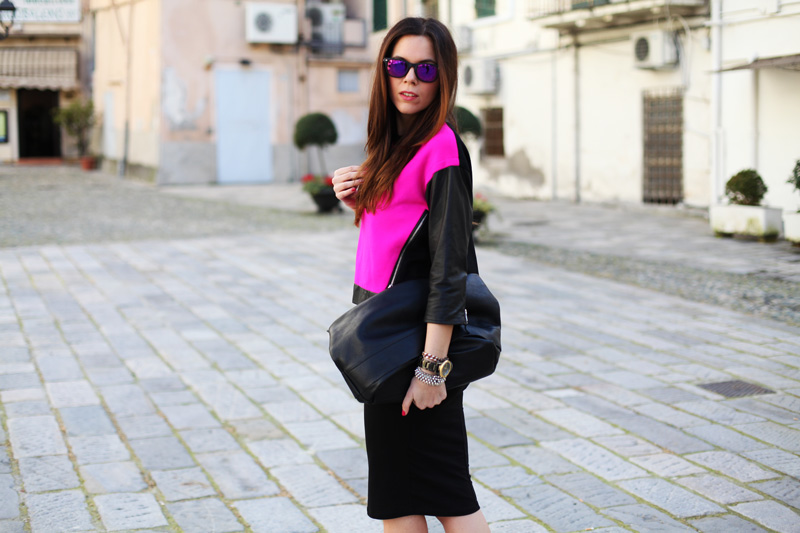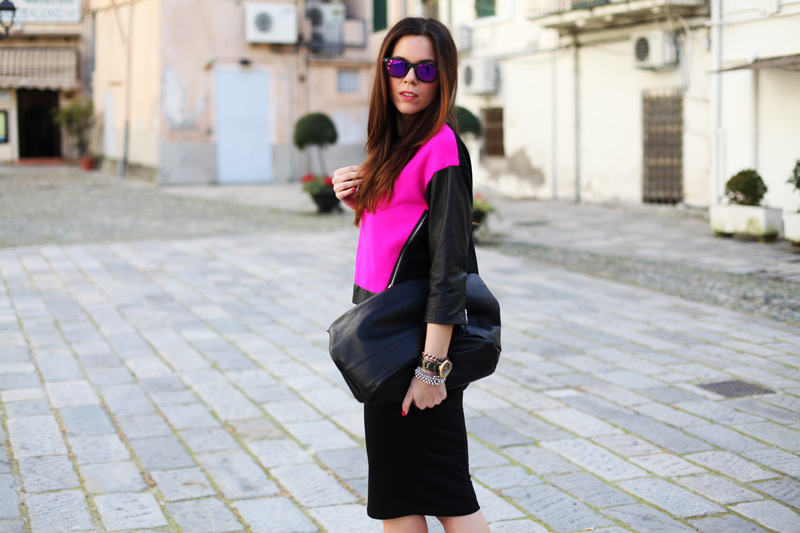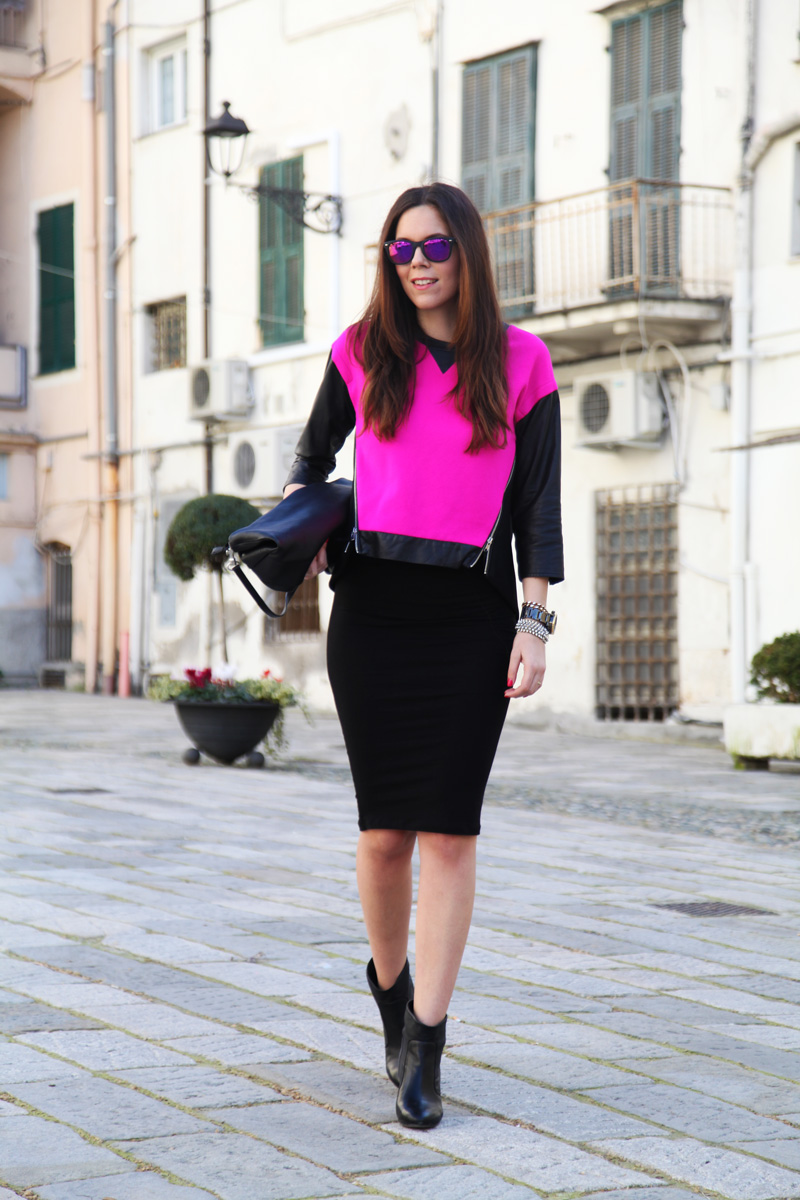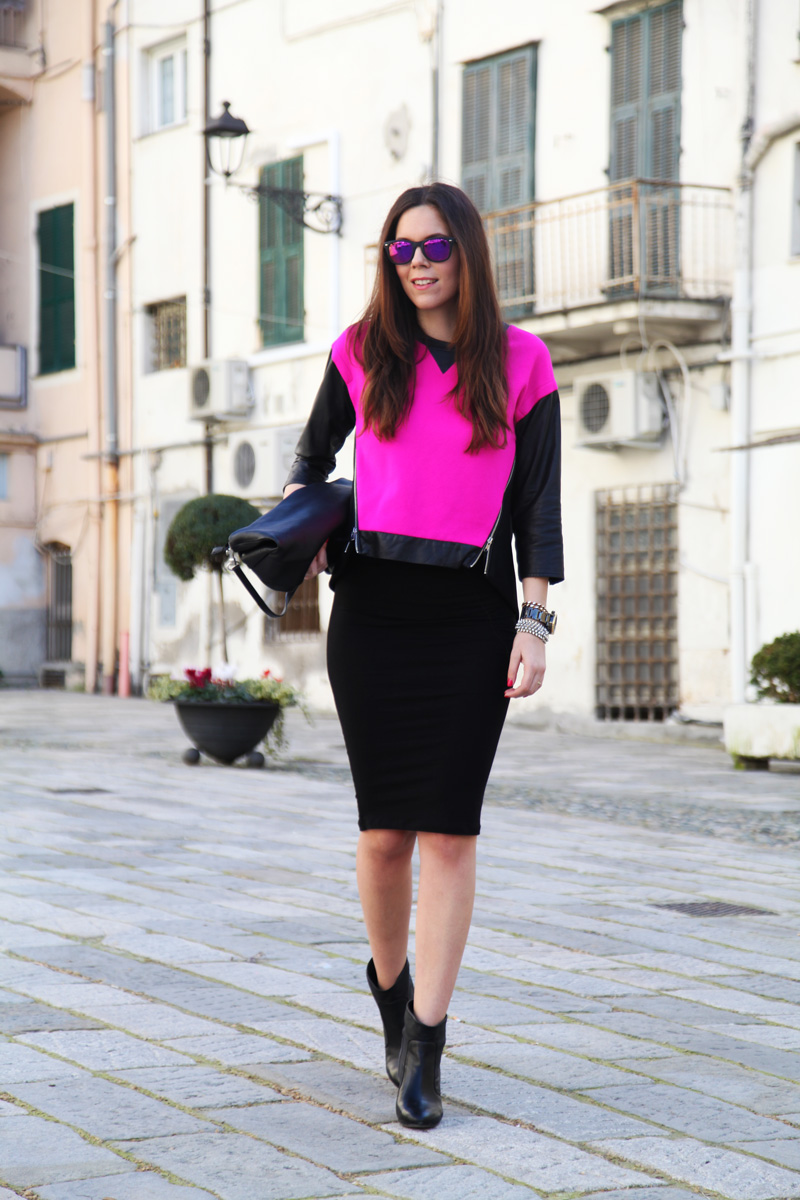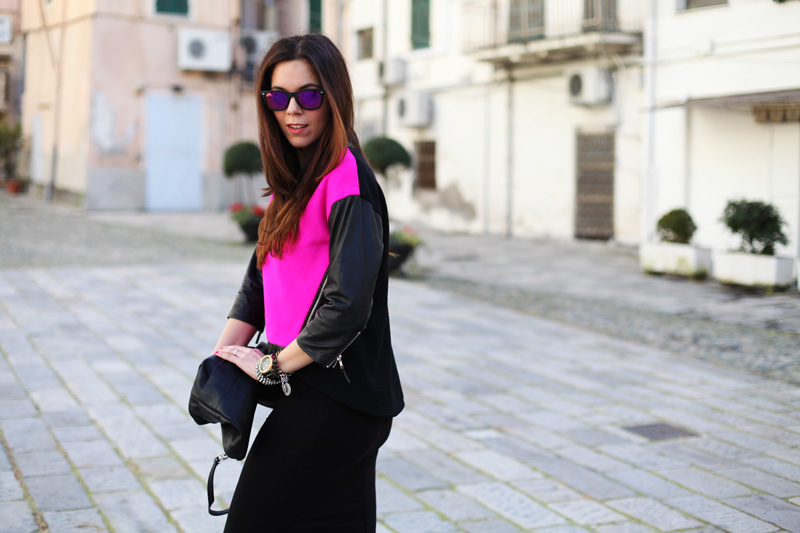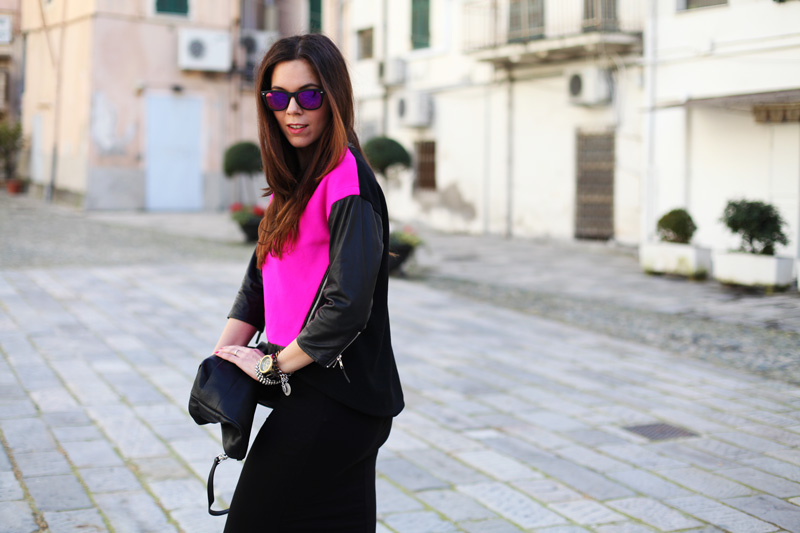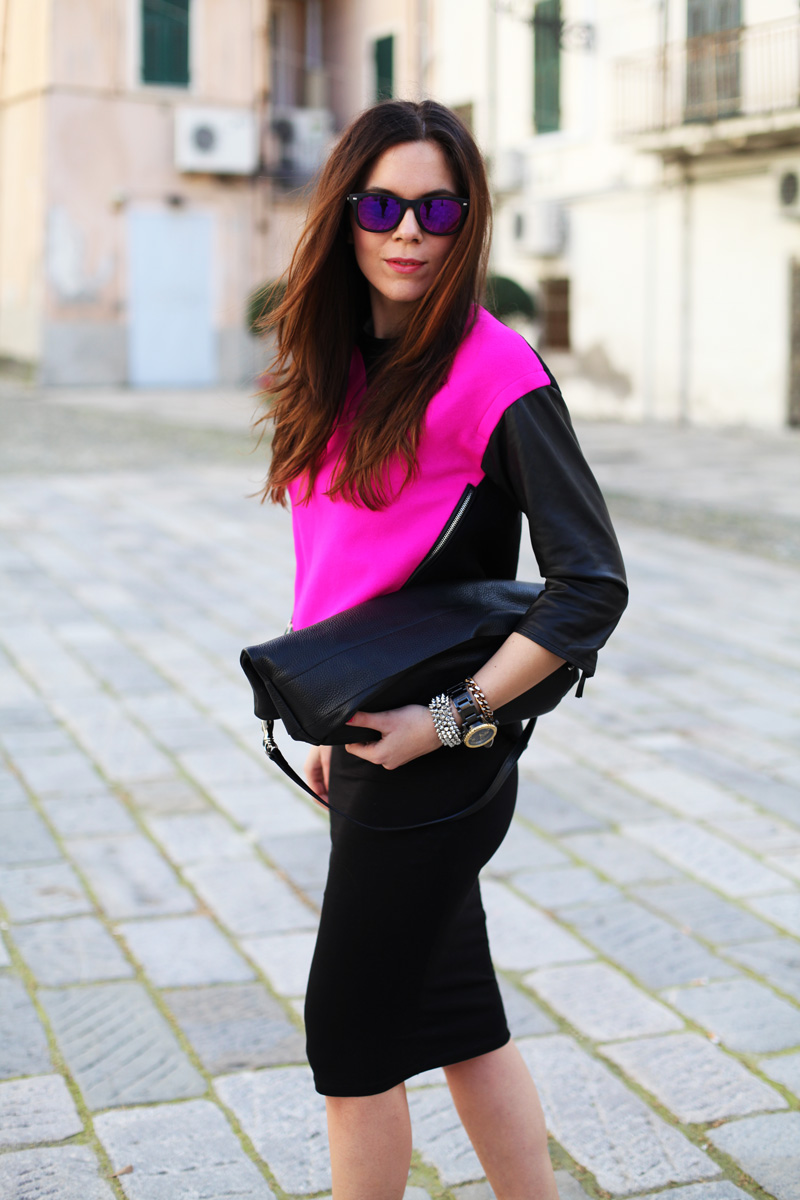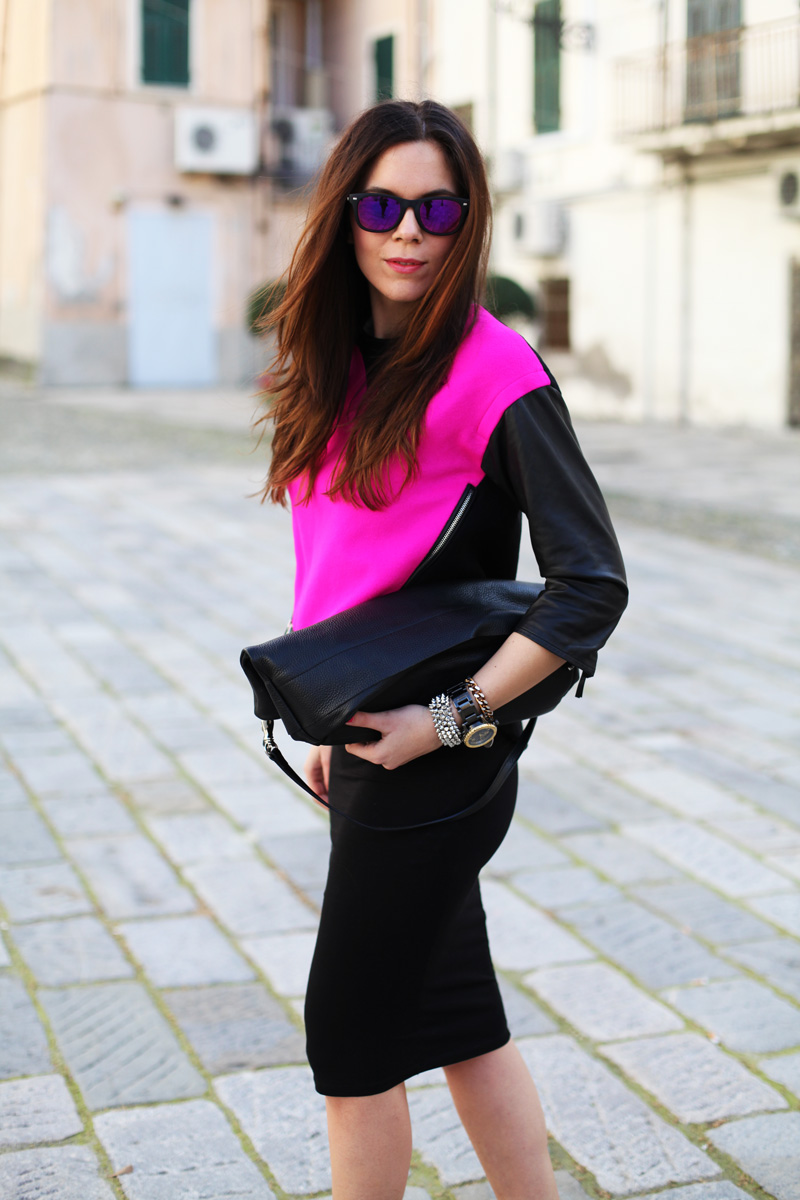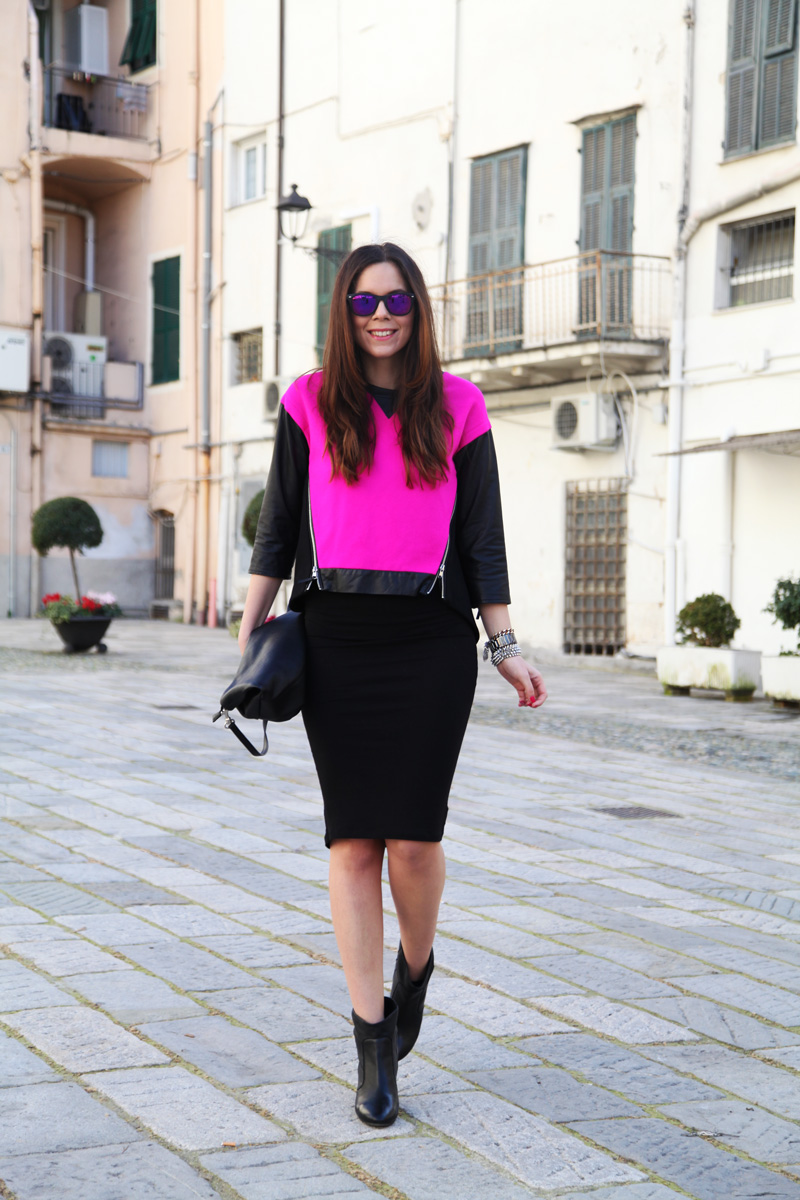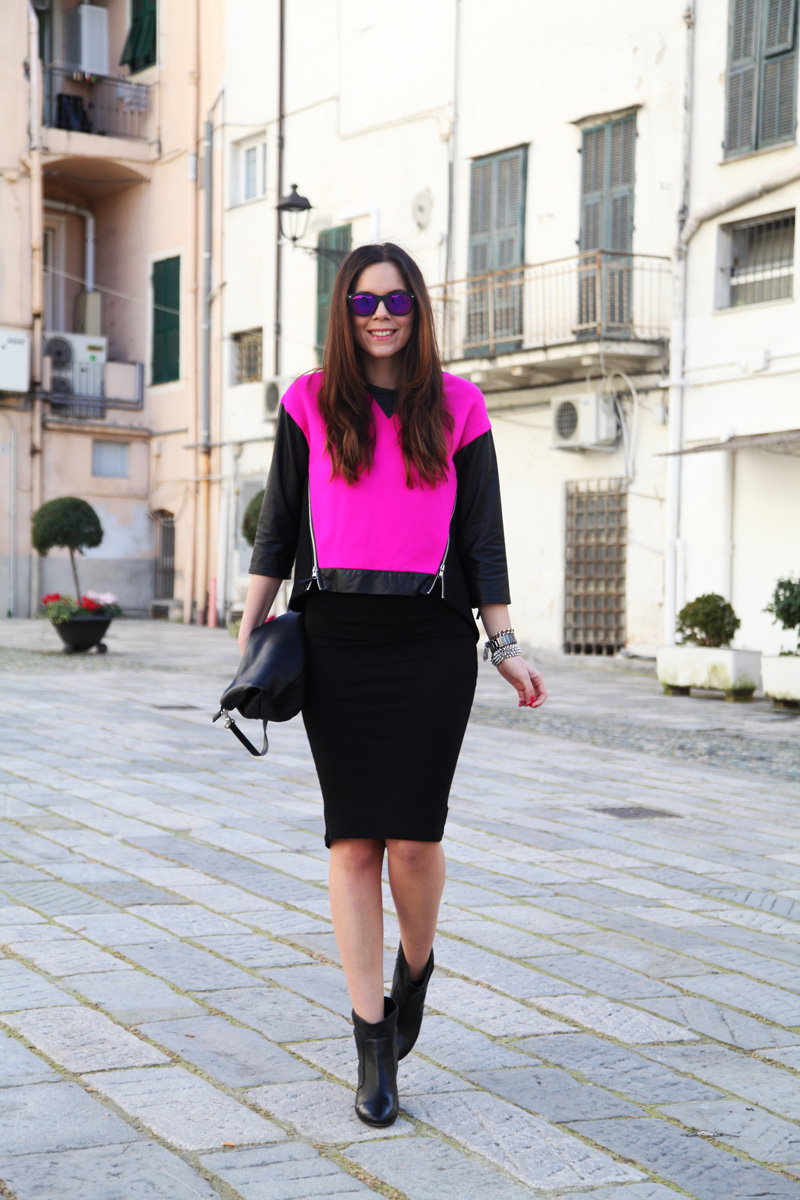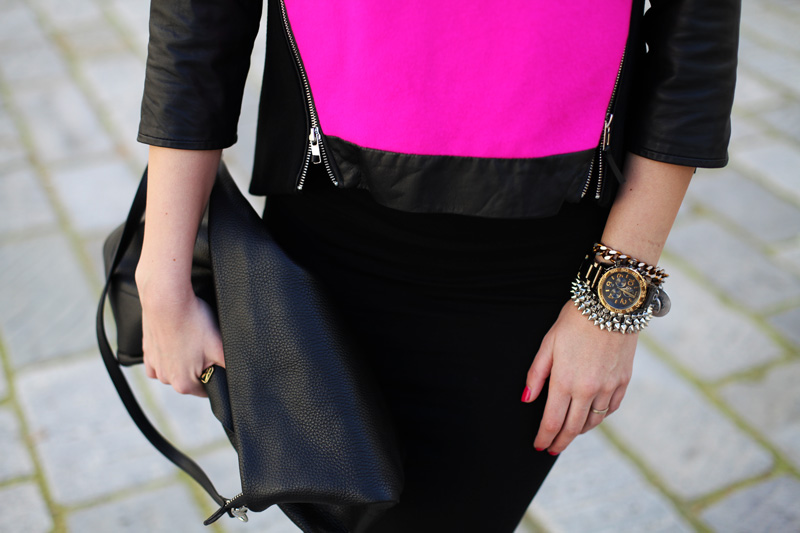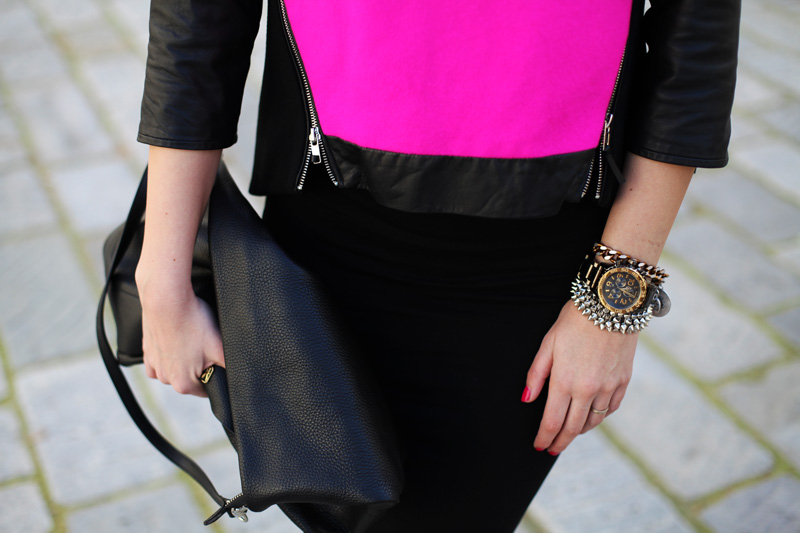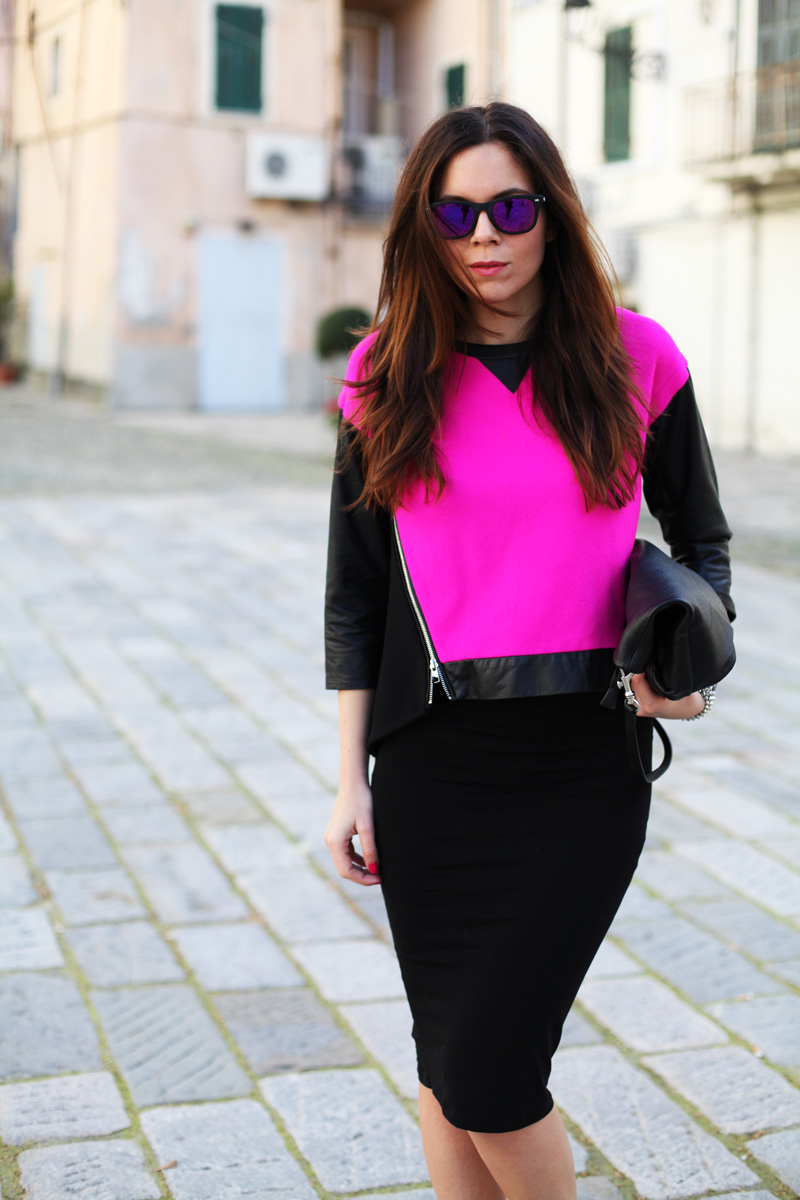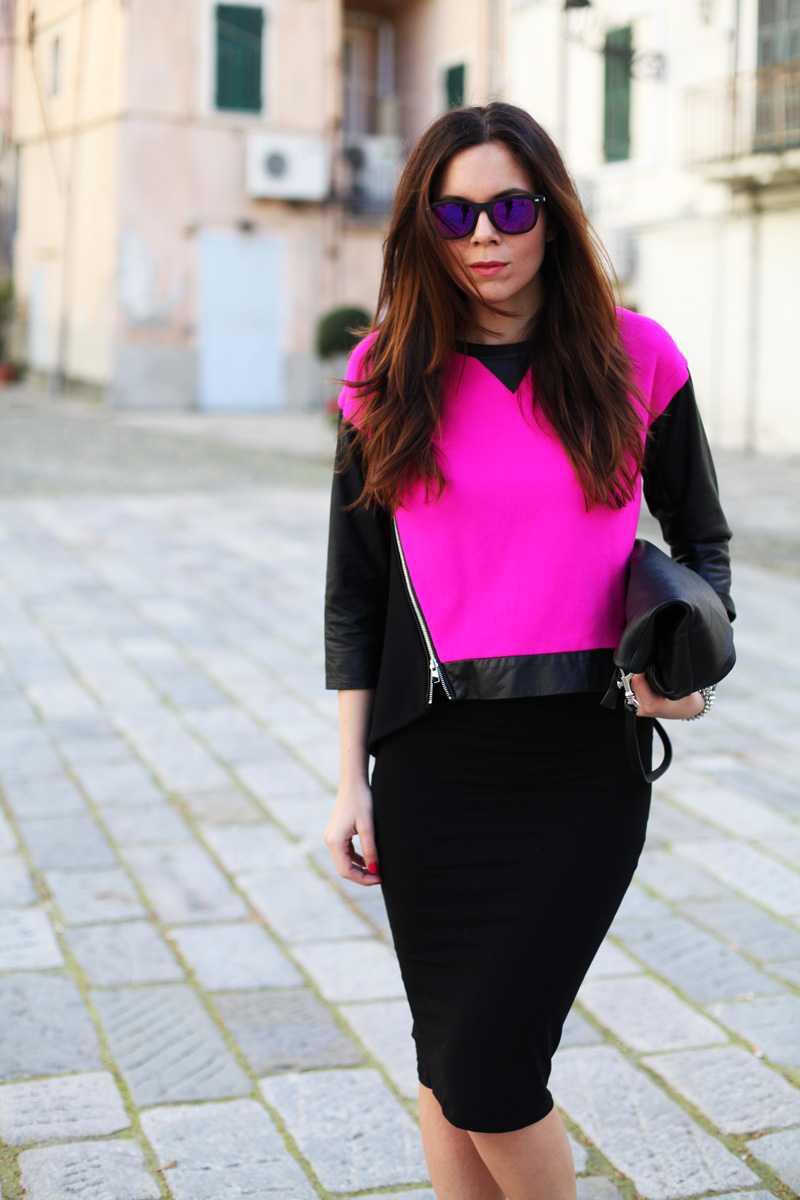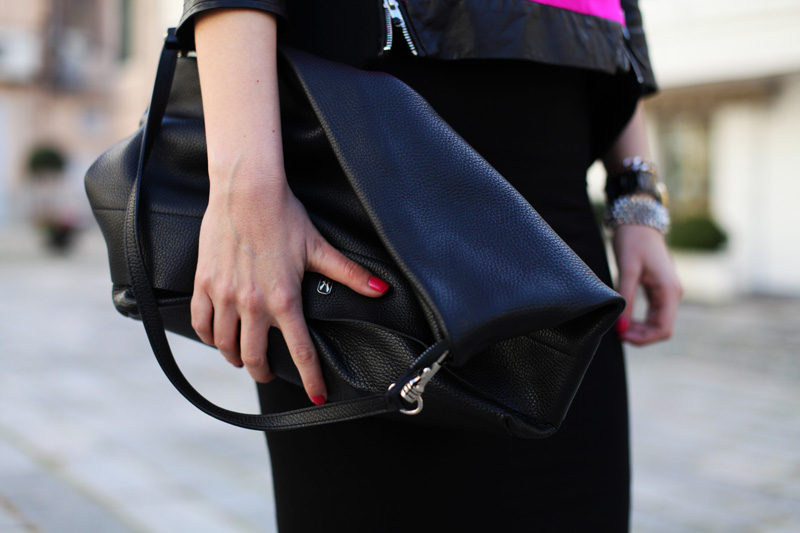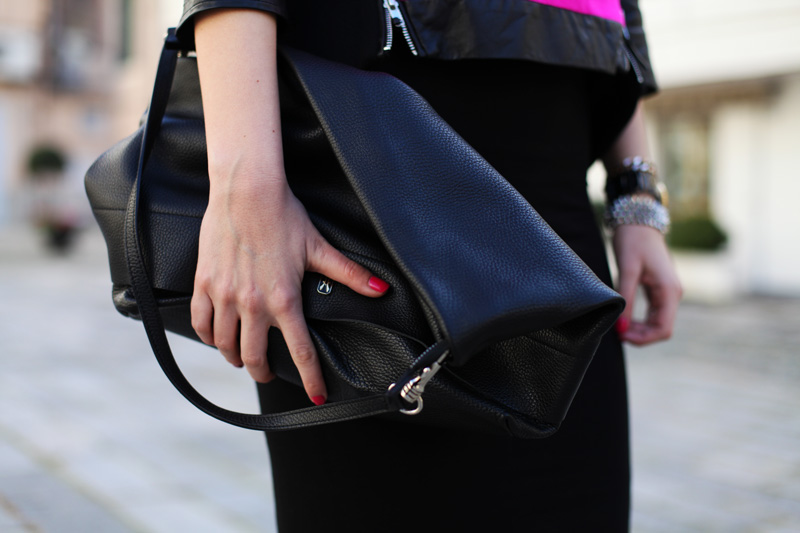 SWEATER: MILLY (COMPRA QUI)
SKIRT: STRADIVARIUS
WATCH: NIXON (COMPRA QUI)
MAKE UP: CLARINS
♥
DELLA STESSA SERIE:
L'ANNO SCORSO ALLA FASHION WEEK! 
♥
Condividi