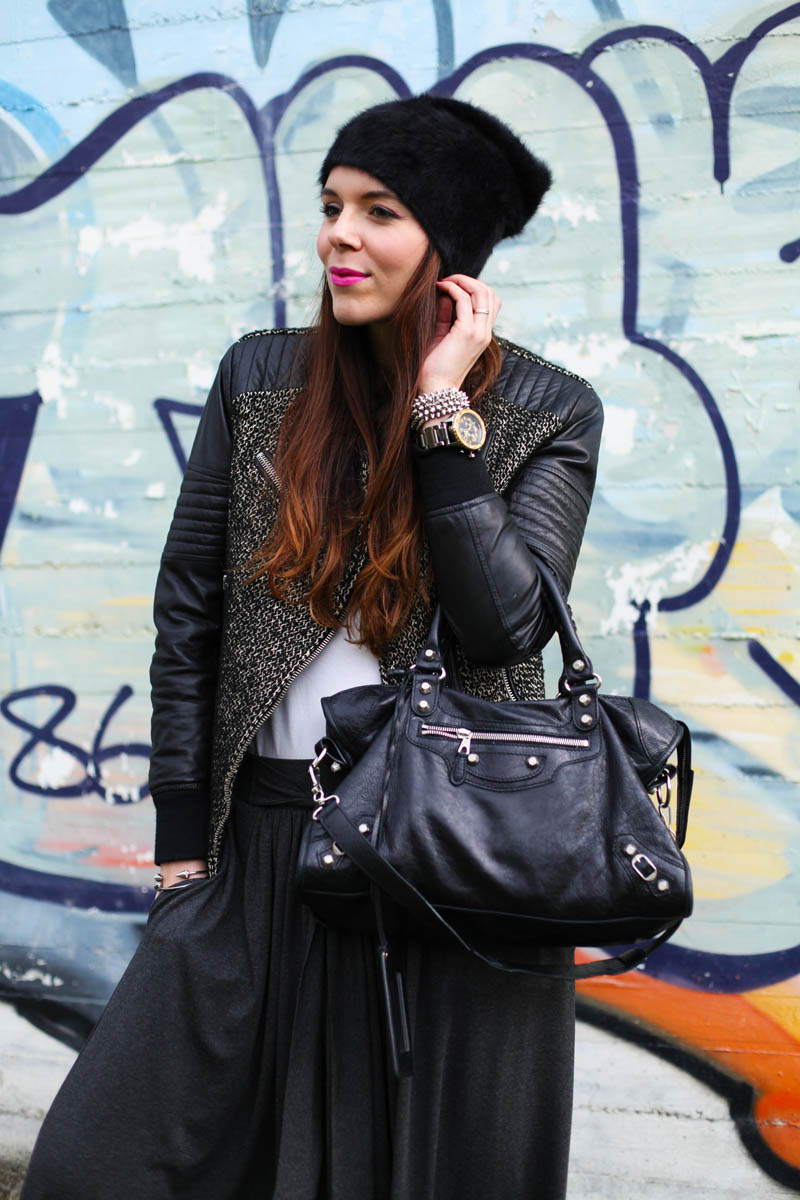 Long skirts for day: instructions for use
Long skirts (for day). It's the first time I've worn a long skirt in winter. A long dress for Stylight Fashion Awards, a wonderful dress in Trieste. Ah yes, a few years ago in Trieste I wore a beautiful long skirt for my outfit on a chilly winter's day. Ok, the second time then! And in winter it's not easy to wear long skirts. In summer we wear them all the time (do you remember my green skirt?). Comfortable, cool .. wow, I love them !!
In winter you must choose the right material. It must be comfortable and warm. The length can not be too long for obvious reasons (they will get dirty in no time!). The rest of the outfit? Well, long skirts for evening would be too obvious (or maybe TOO much for most of the situations). But by day it is unexpected and I think very pretty. The combination you prefer, then that is what I'm showing you today is super casual, very street style-y. I decided to combine a long skirt by BaleeBlu (That you can buy here), with a simple white tee, a leather jacket and a pair of combat boots. An outfit that despite everything, is still feminine. How about it? Today more than ever I'm curious to hear your opinions! I send you a big hug!
♥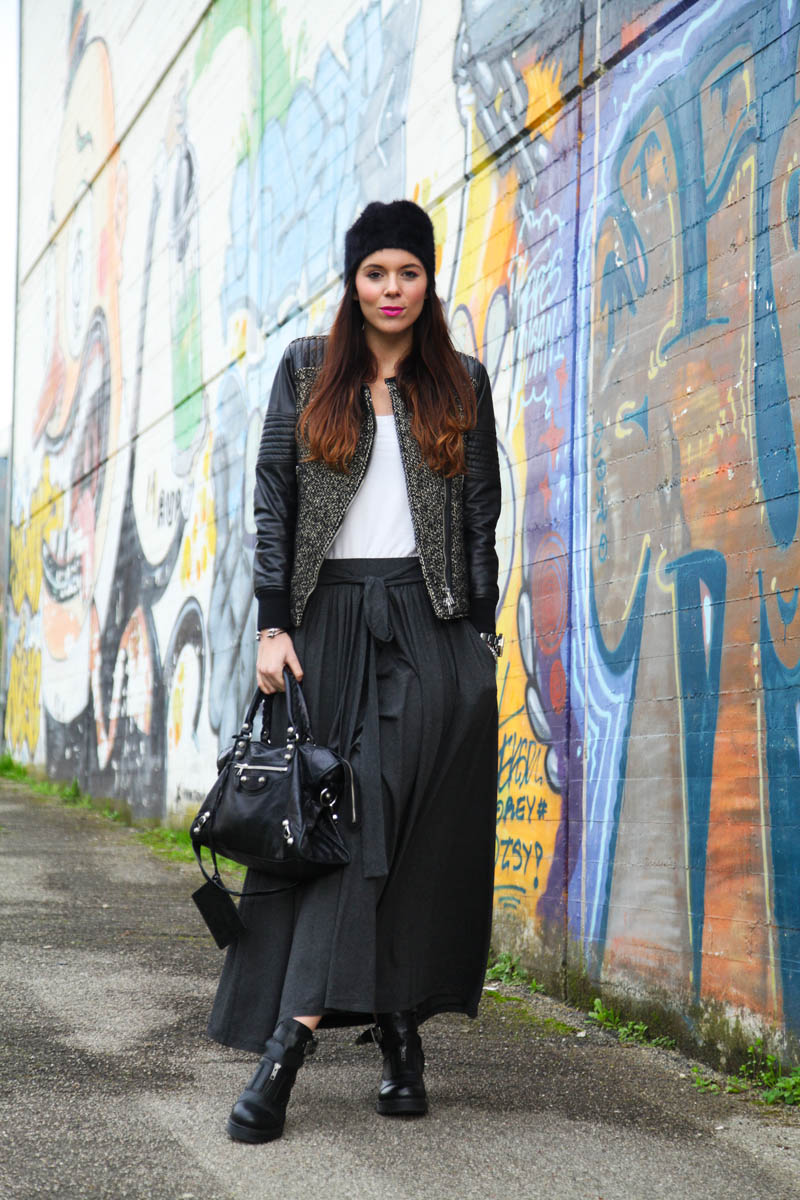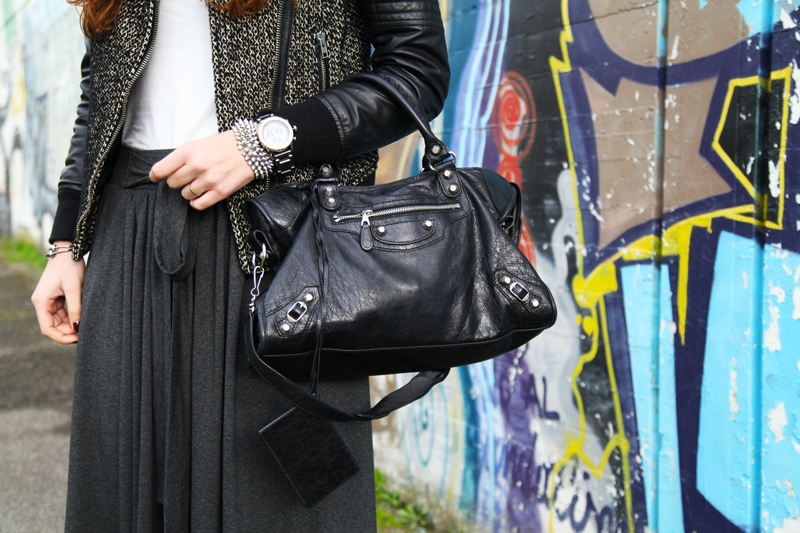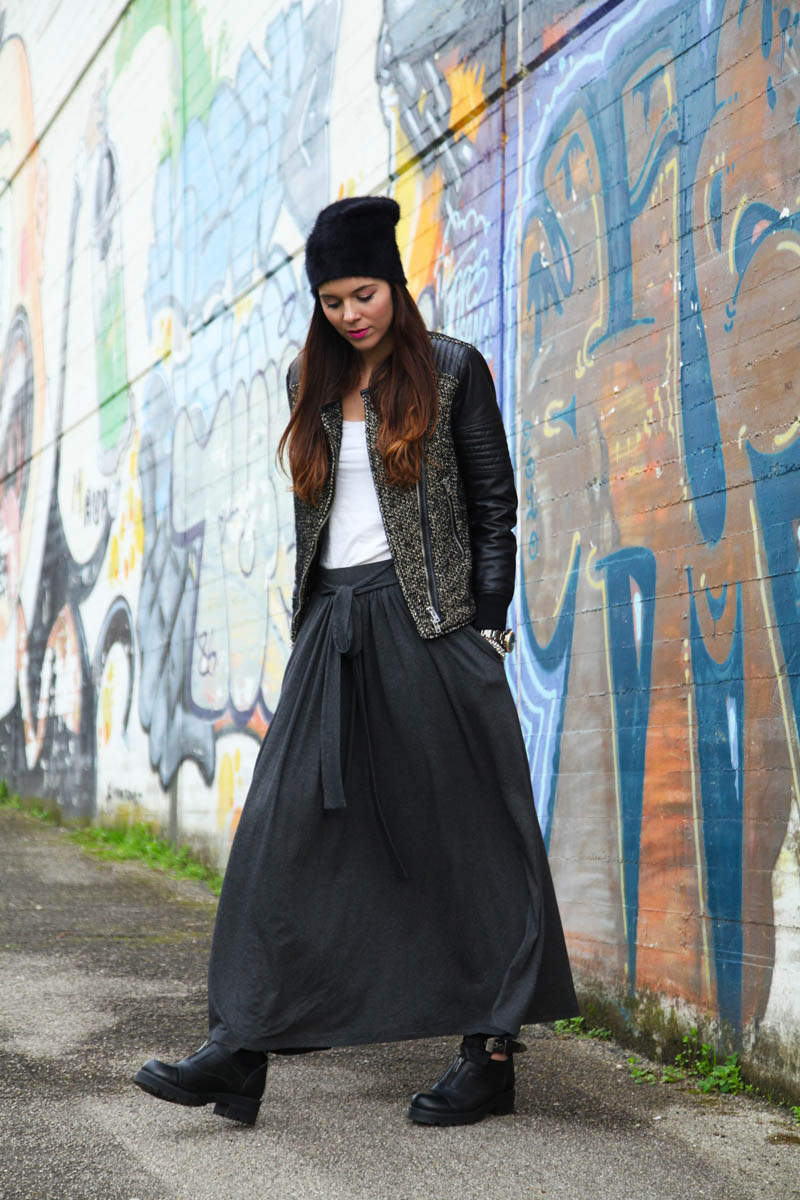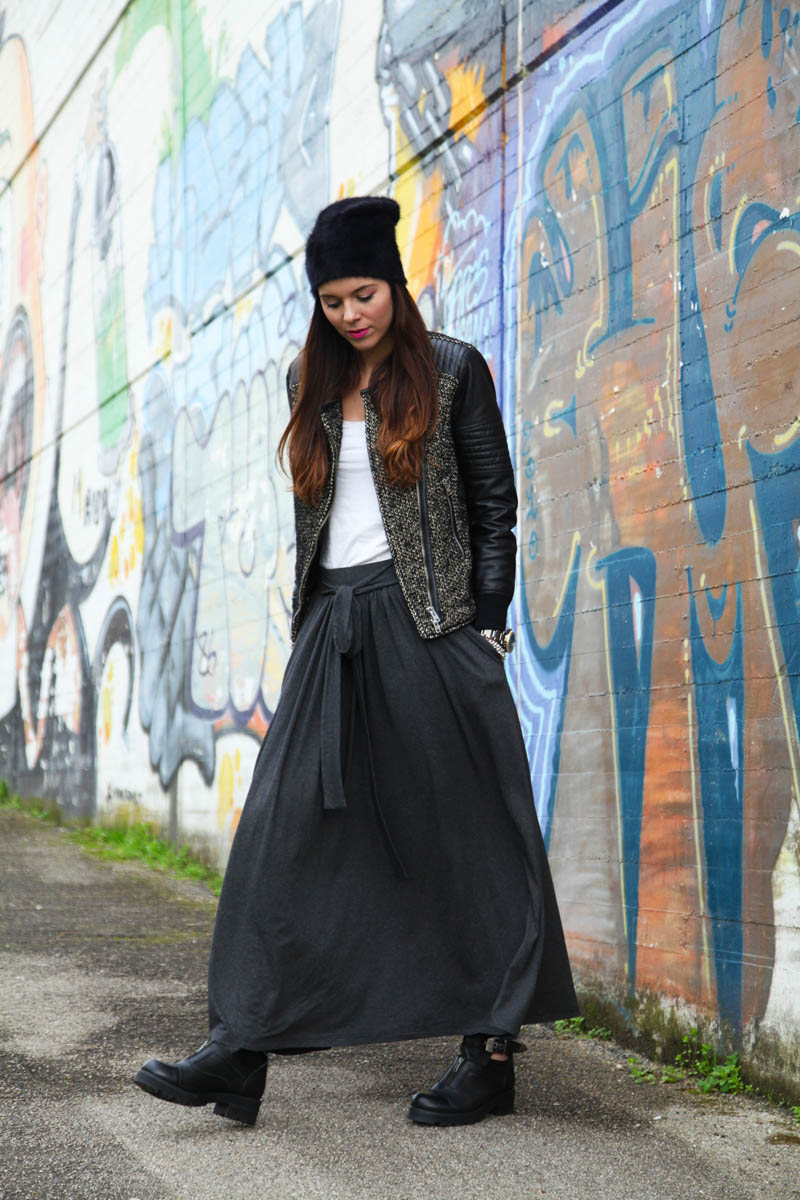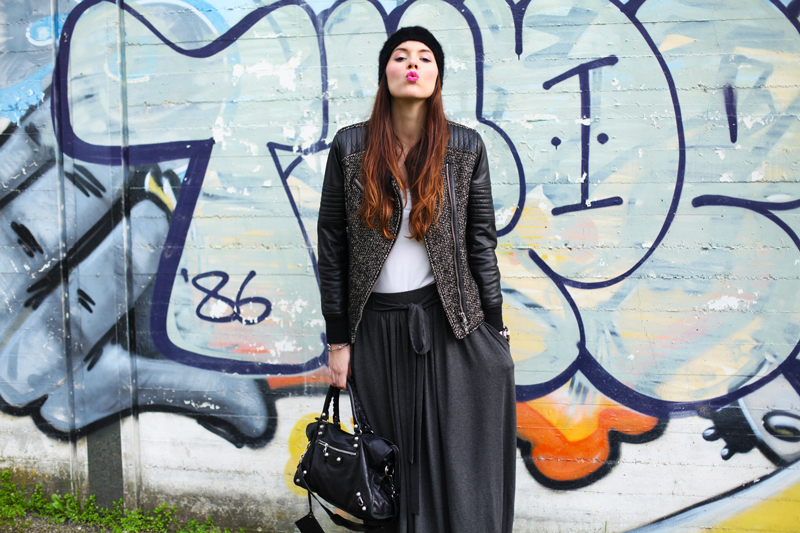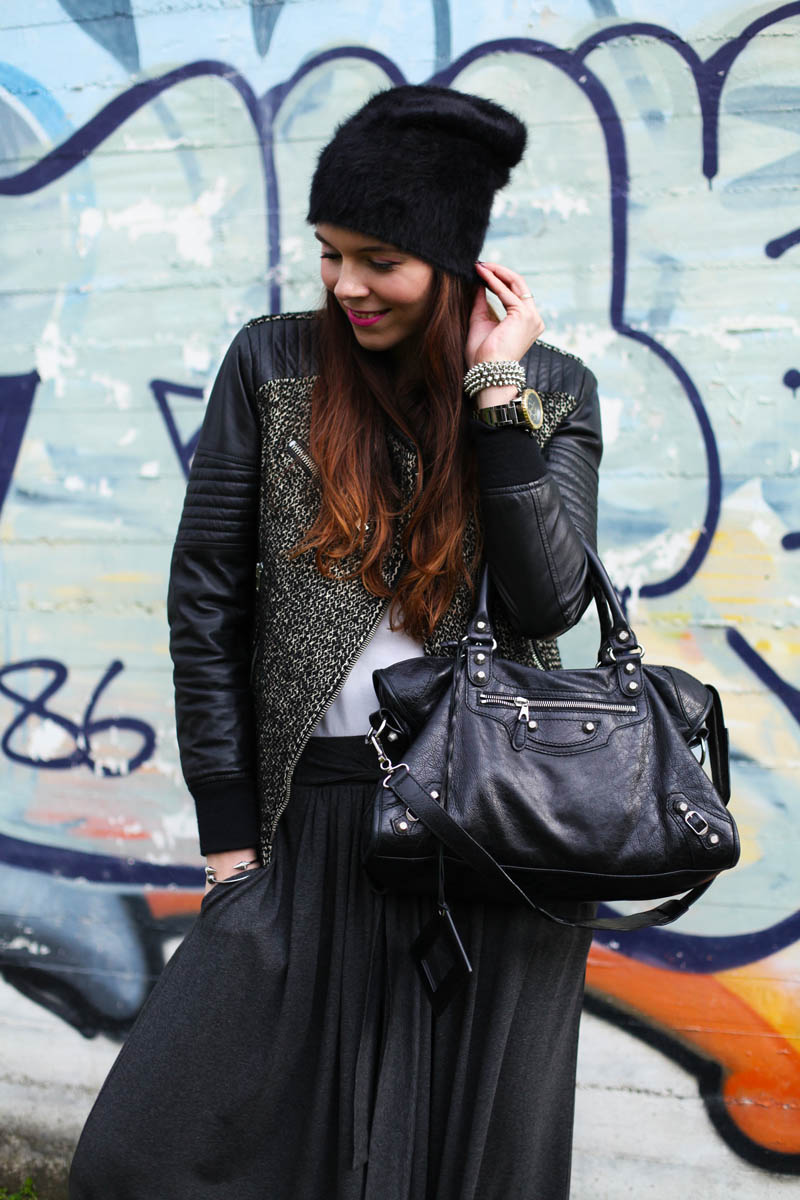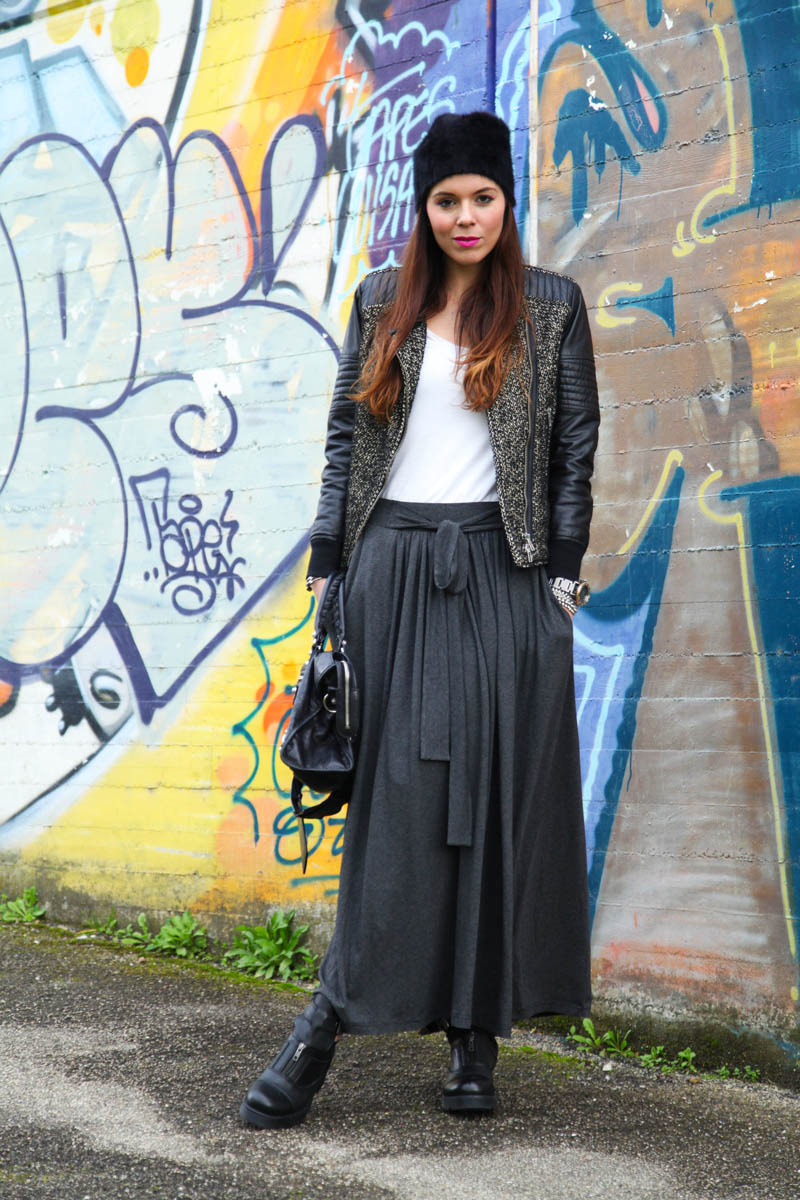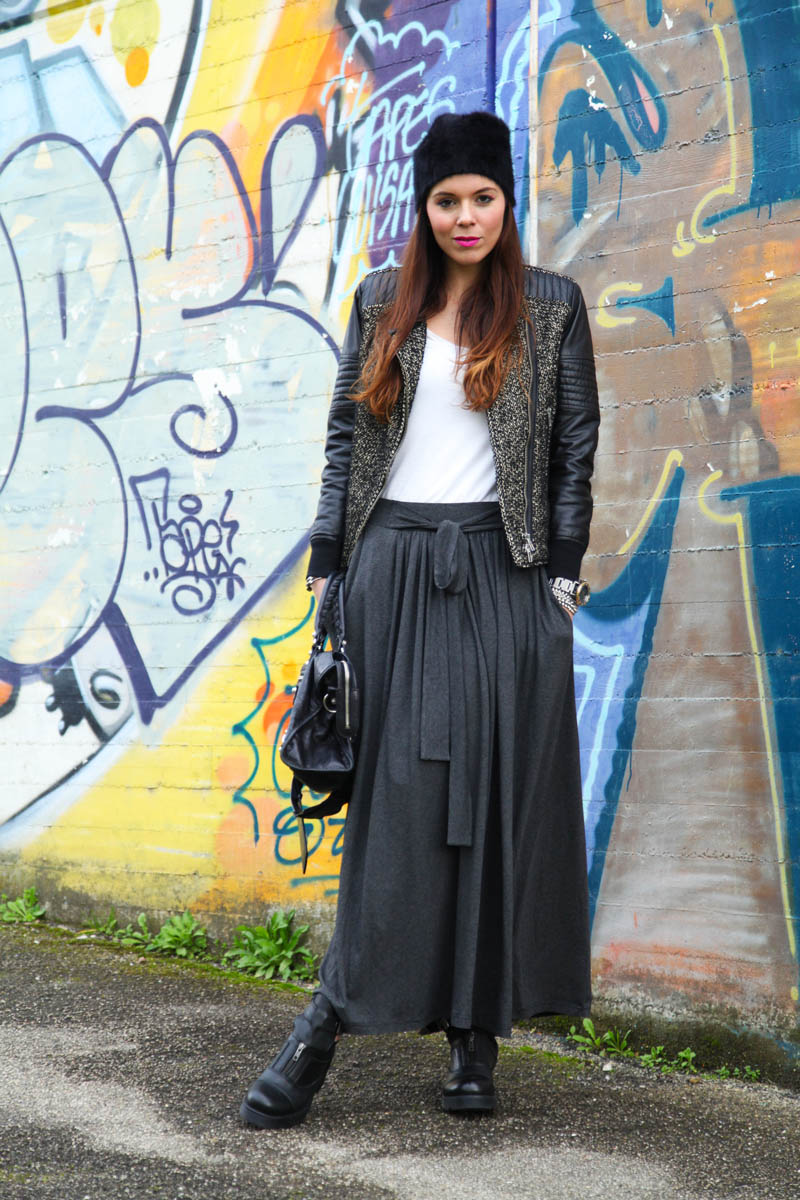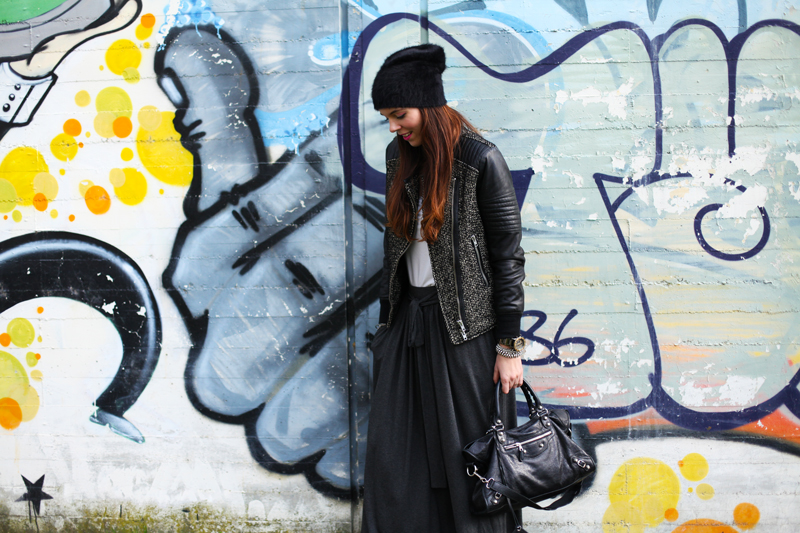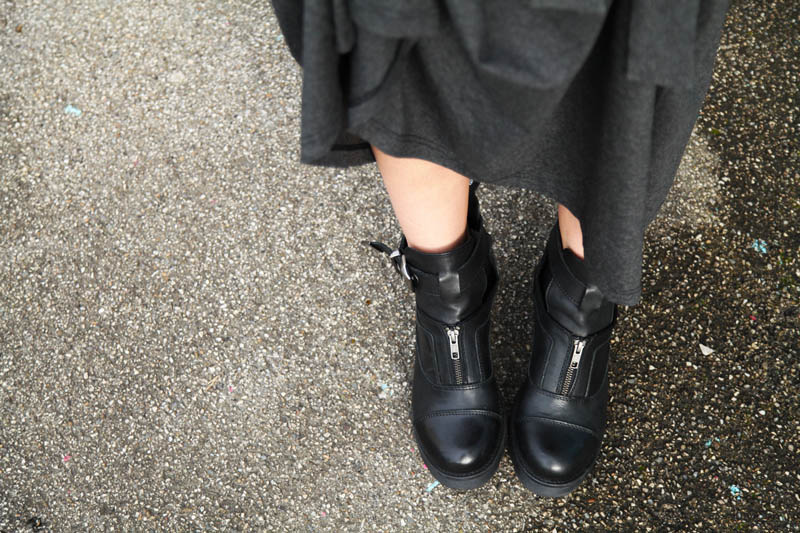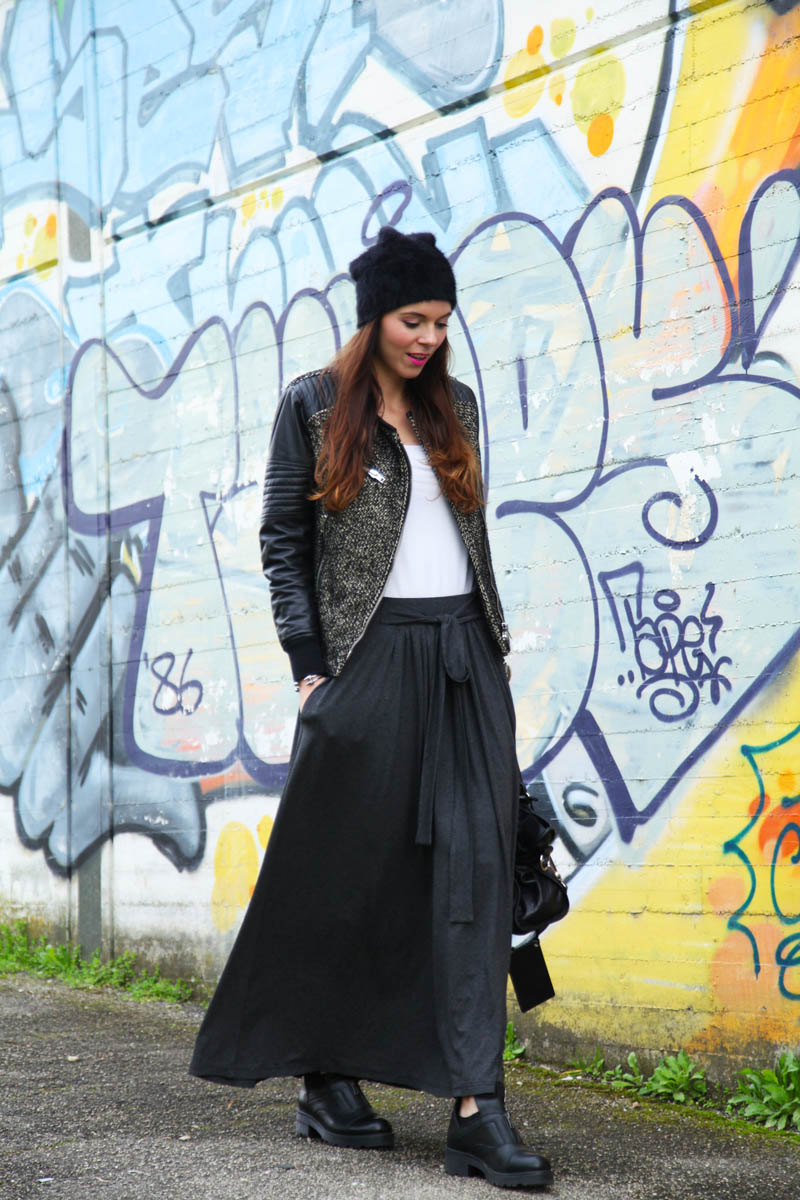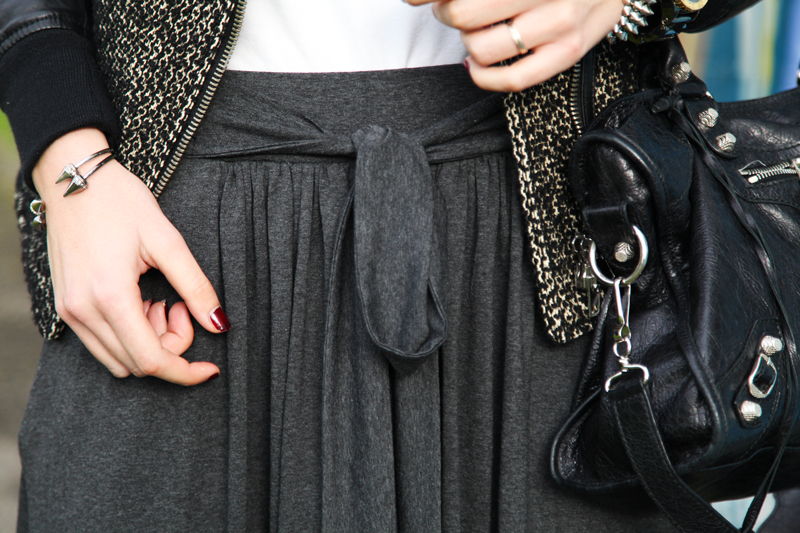 JACKET:  S.W.O.R.D 6.6.44 (You saw them here!)
SHOES: BRONX (You saw them here last!)
BAG: BALENCIAGA
HAT: RINASCIMENTO
MAKE UP: CHANEL Spring 2014
♥
SIMILAR POSTS:
ANOTHER IDEA FOR SKIRTS IN WINTER
I WORE THE SAME LEATHER JACKET HERE
A SUMMERY OUTFIT WITH A LONG GREEN SKIRT
Condividi