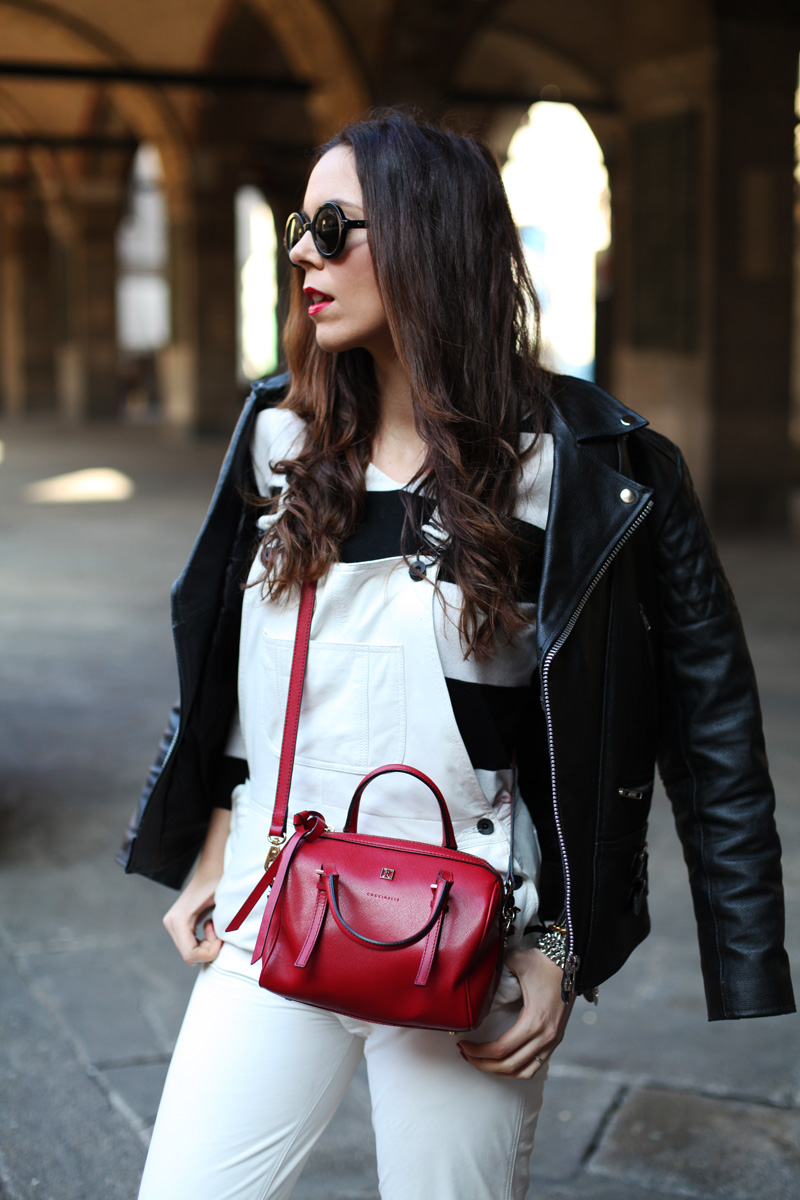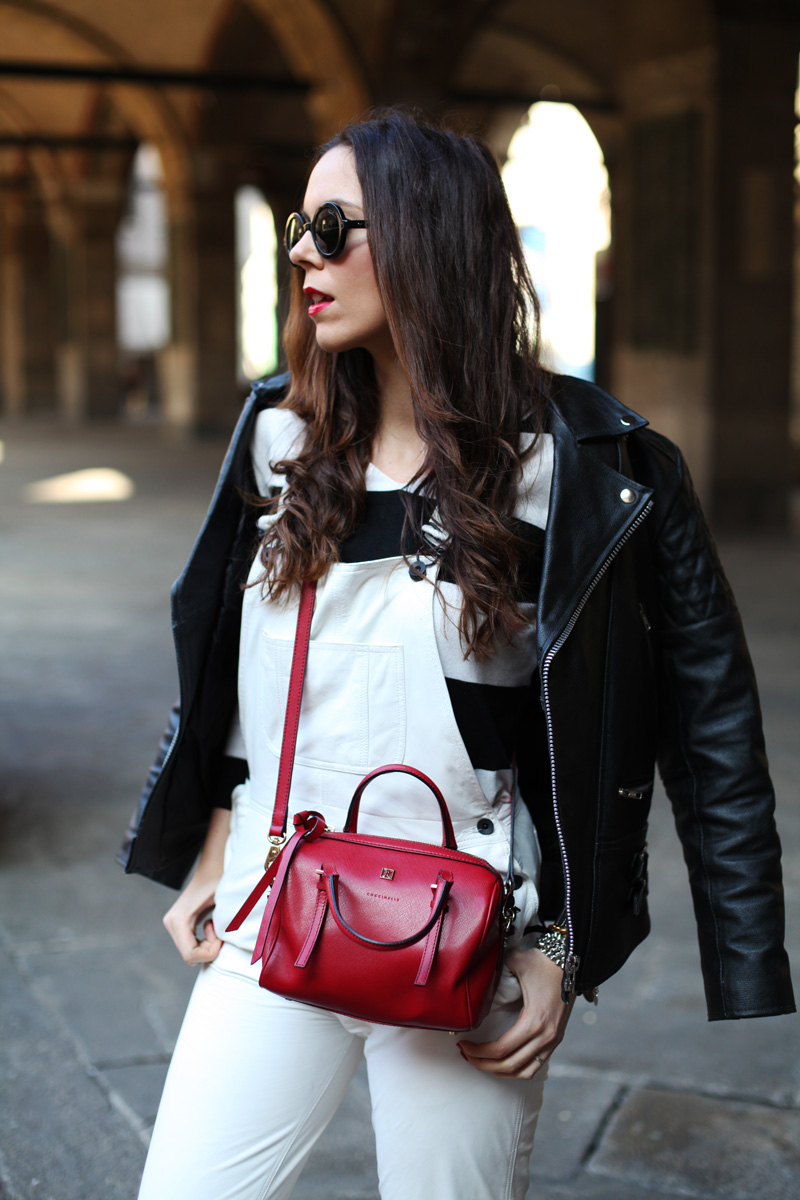 Milano Fashion Week 2014: il mio look del giorno 1
Milano Fashion Week 2014: giorno 1. Buongiorno dalla soleggiata Milano! Domenica notte, subito dopo la finale di Sanremo (Vi ho raccontato della mia avventura sanremese QUI, QUI e QUI) siamo partiti alla volta di Milano dove ieri ed oggi mi godrò la Settimana della moda milanese tra sfilate, amici da rivedere (contentissima!) e nuovi progetti. Il primo al quale abbiamo lavorato ieri pomeriggio e che vi farò vedere a metà marzo ed il secondo invece domani pomeriggio. Insomma, una settimana decisamente intensa :) I look che ho pensato per la settimana della moda sono super comodi ma senza rinunciare a quel tocco di particolarità che la Fashion Week bene o male richiede (Vedi i look dell'anno passato QUI, QUI e QUI). Così oggi vorrei mostrarvi il mio look indossato ieri, per la mia giornata alla MFW. Protagoniste le scarpe di Aldo, stringate ed alte, rigorosamente bianche come vogliono le tendenze primavera estate 2014. Che ne dite? A voi tutte le foto! Un abbraccio care e grazie di seguirmi sempre!!
♥
Good morning from the sunny Milan!! On sunday night, just after the Sanremo Festival final night we have left the beautiful San Remo to go to Milano Fashion Week. So here we are: runway show, friends and new projects. The first one took place this afternoon (But I can reveal everything in March!) while the other one will be shoot tomorrow: I can't wait! So today I would like to show you my look! Super comfy! I was wearing Aldo shoes: what do you think? Have a nice day girls! :)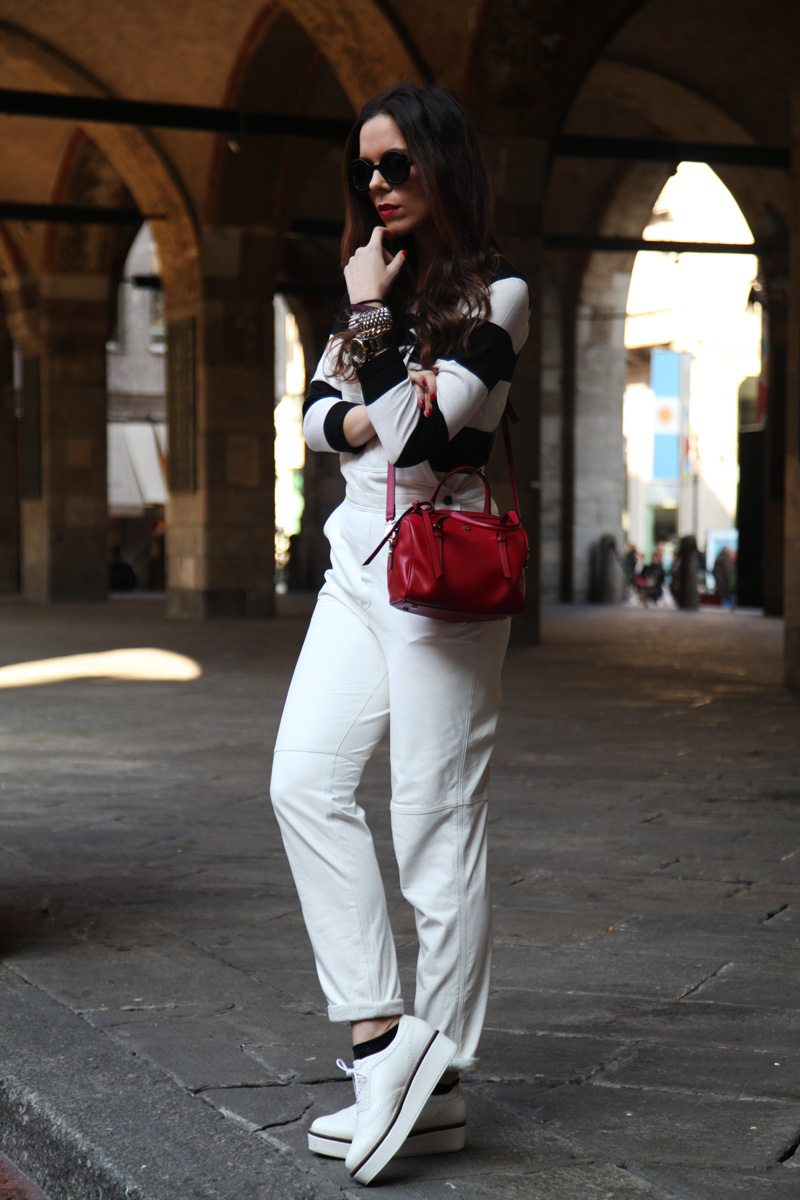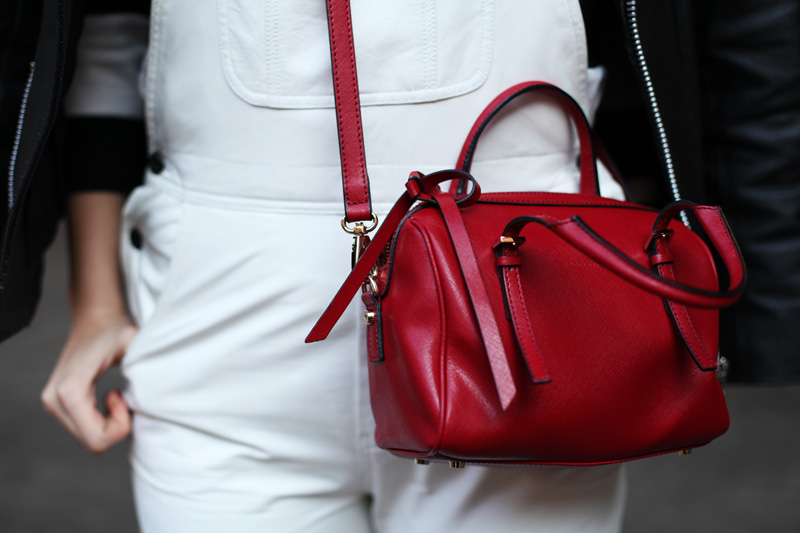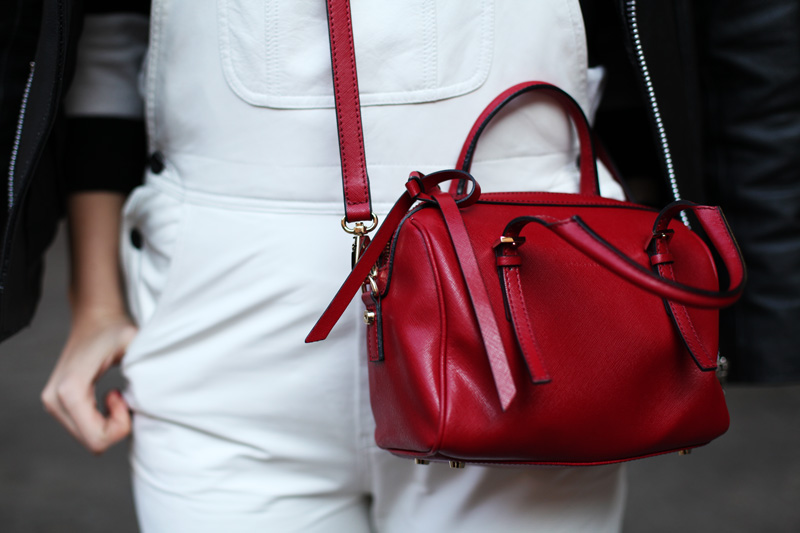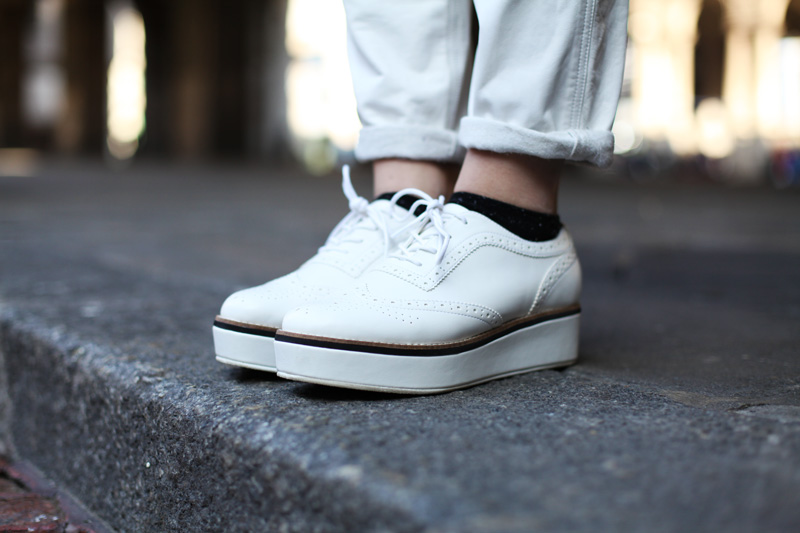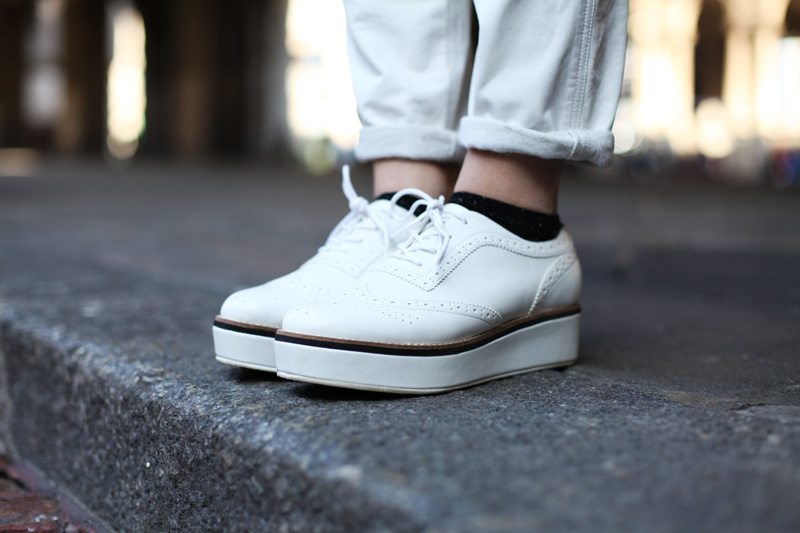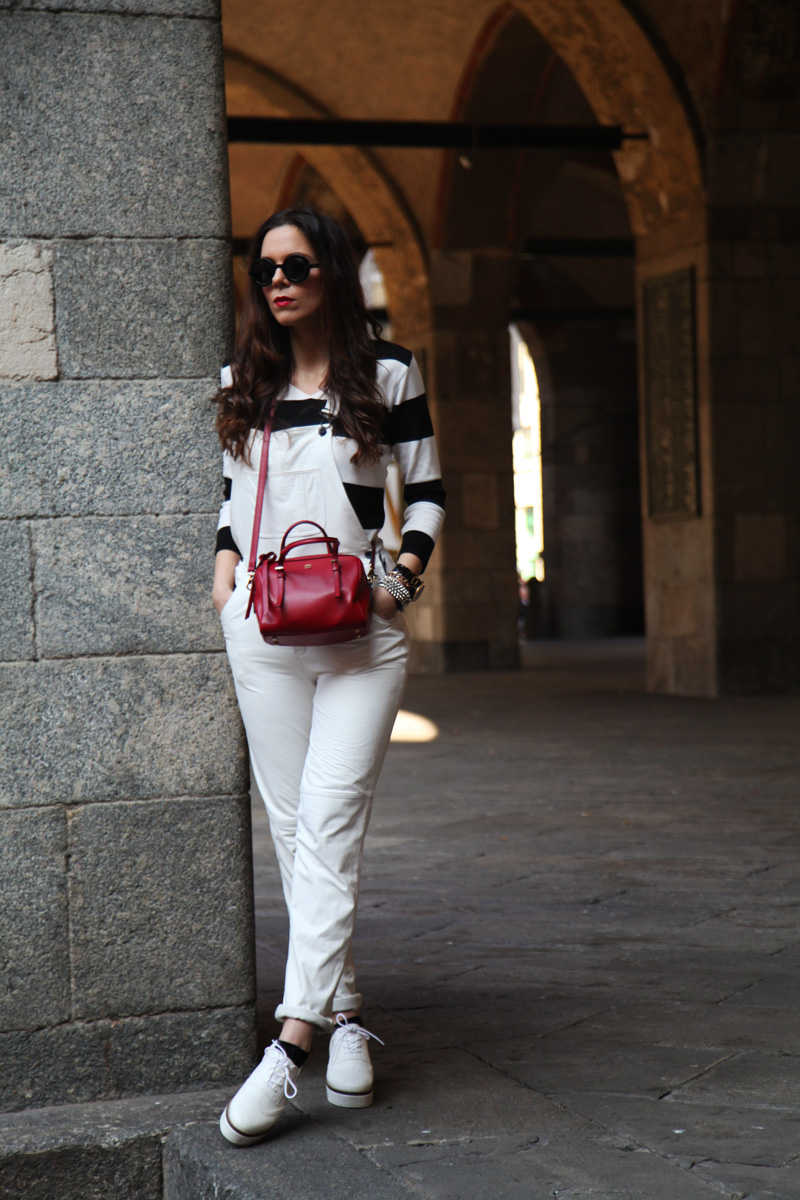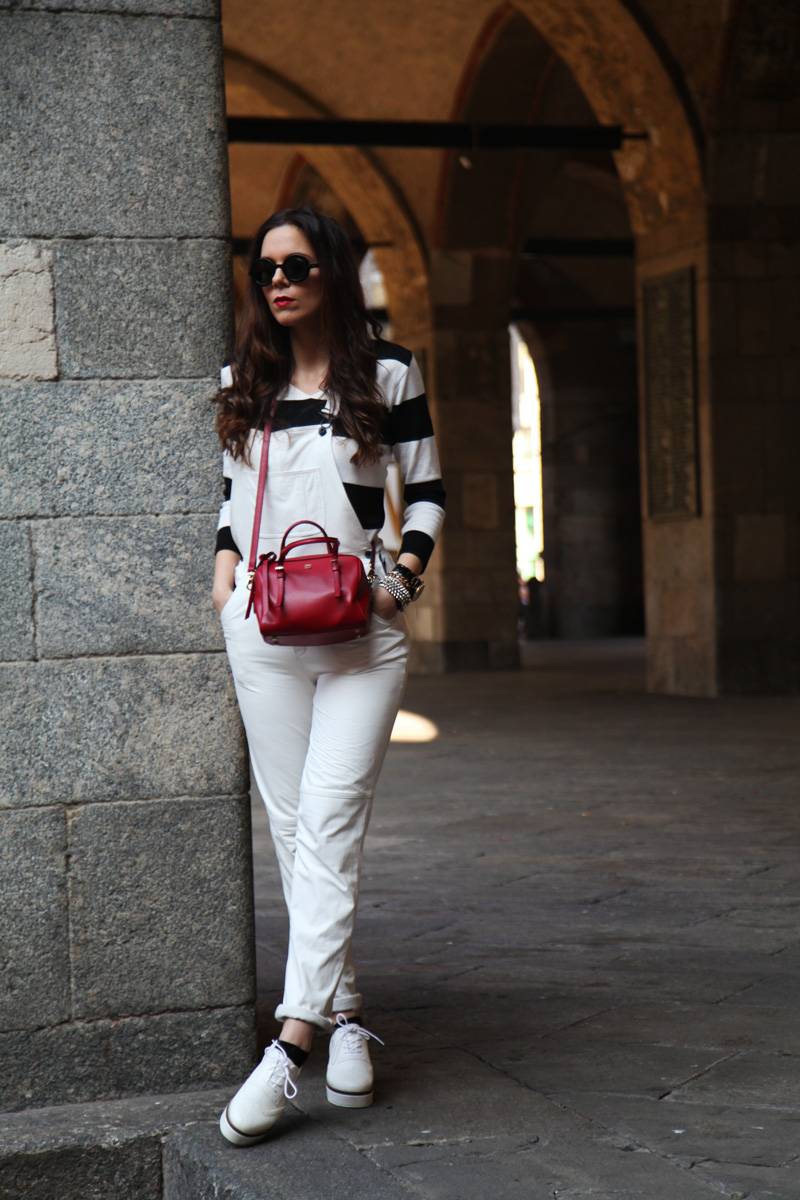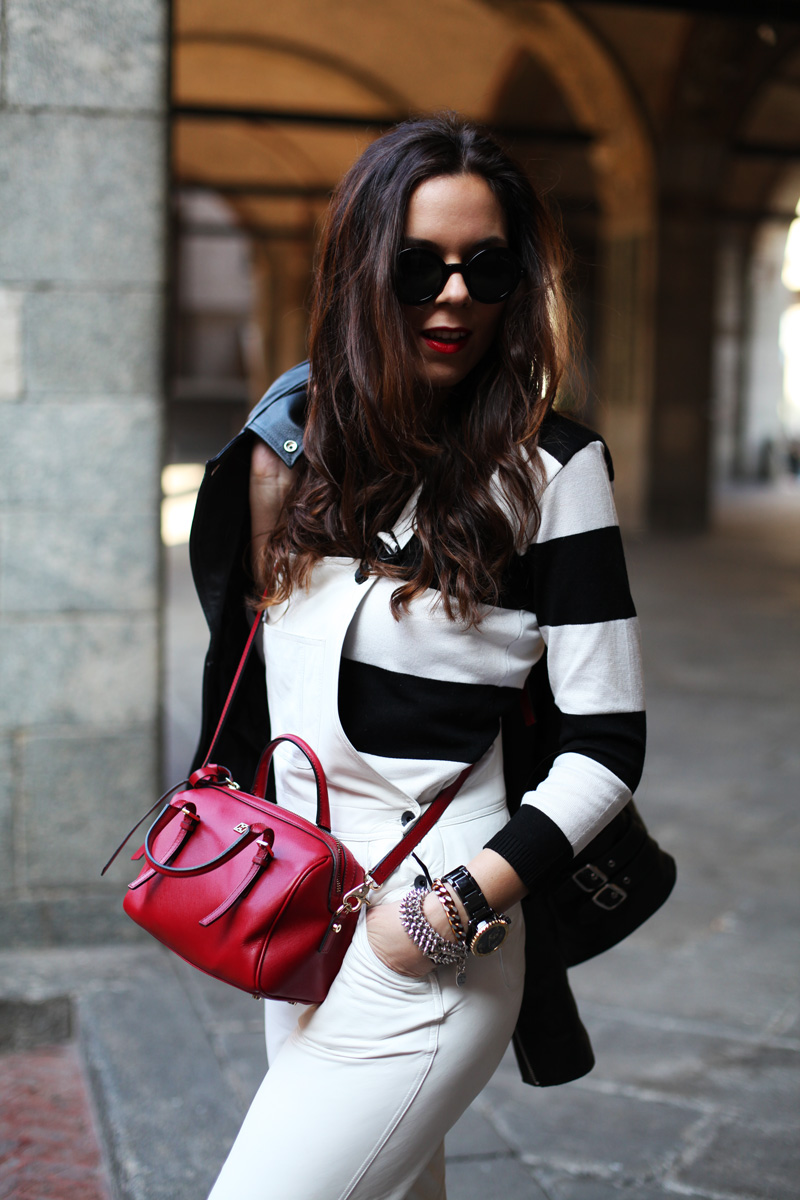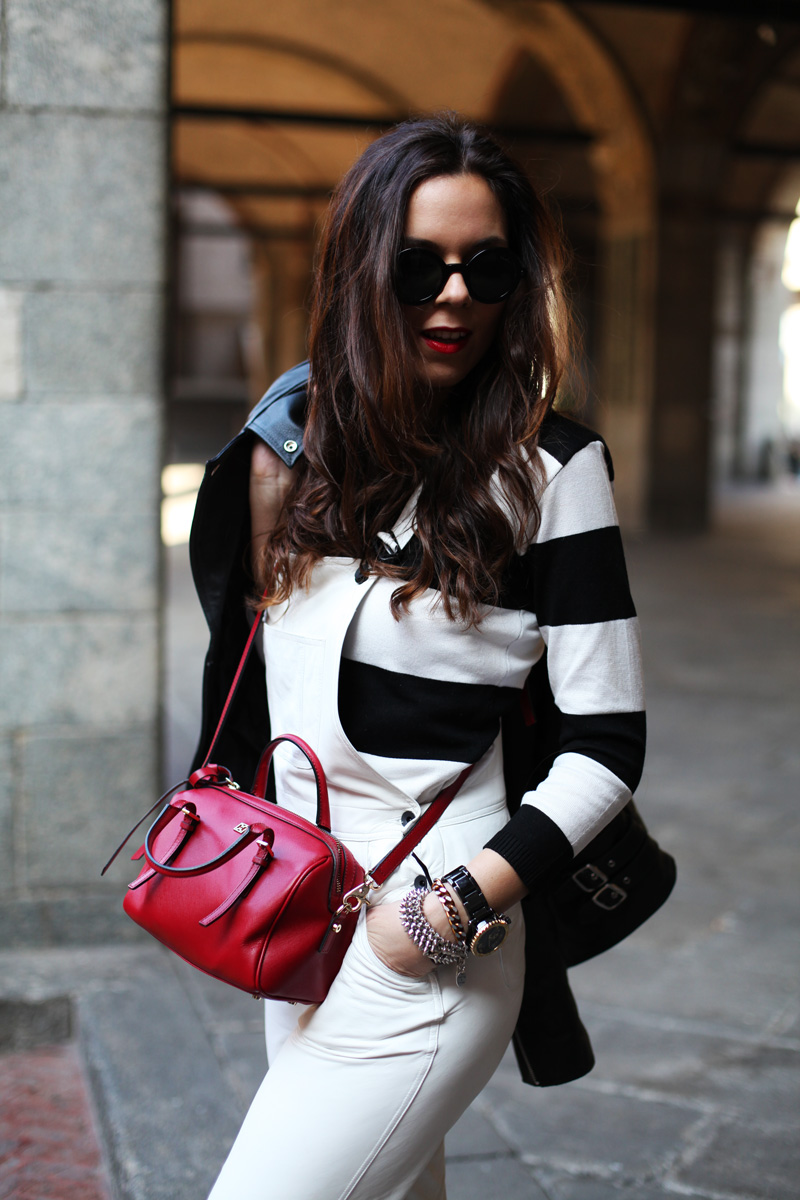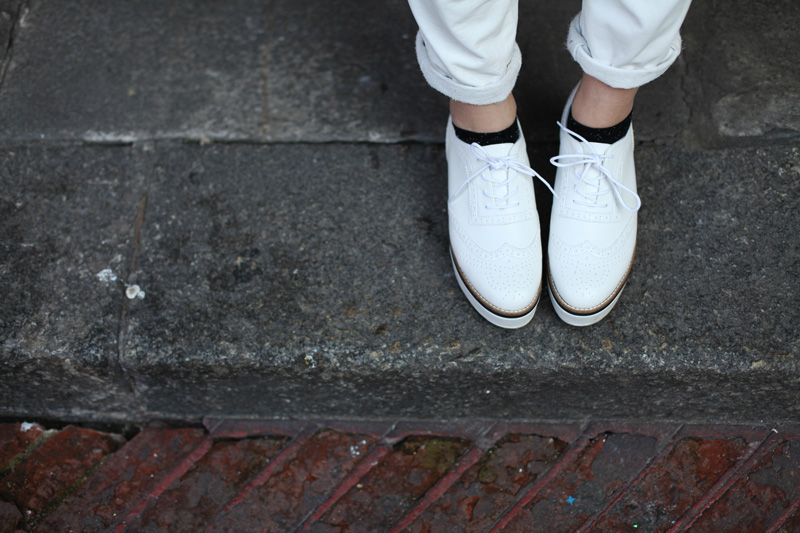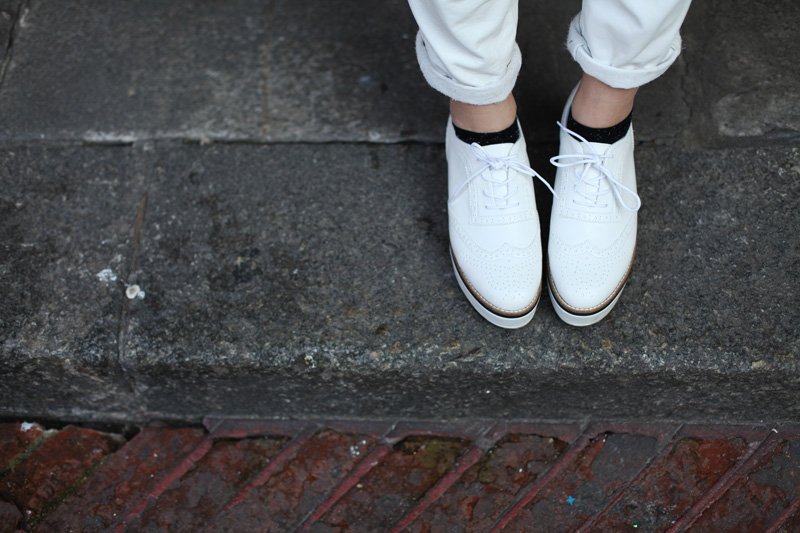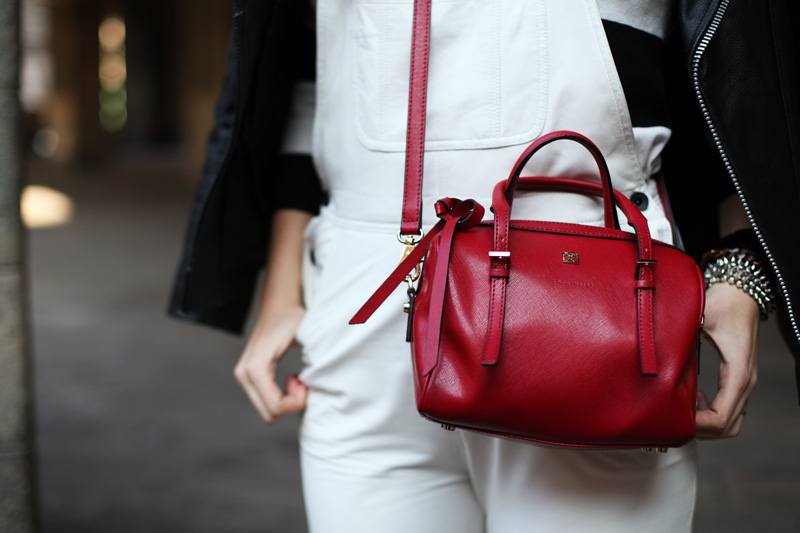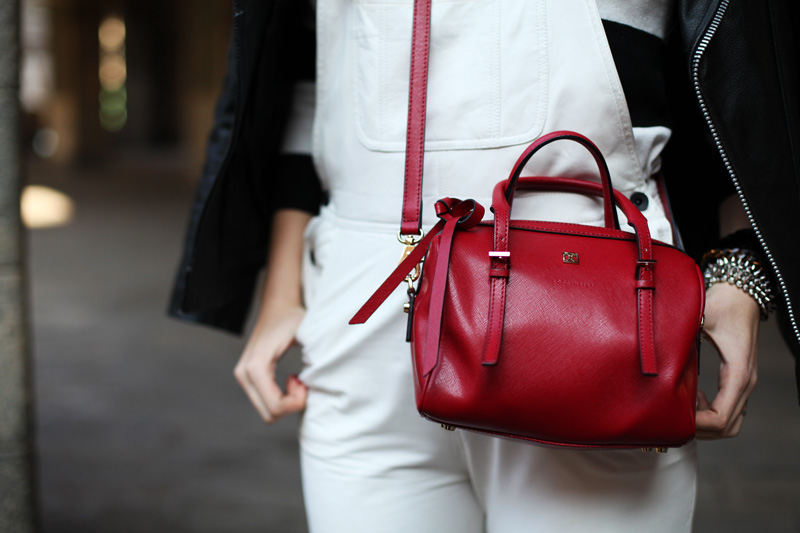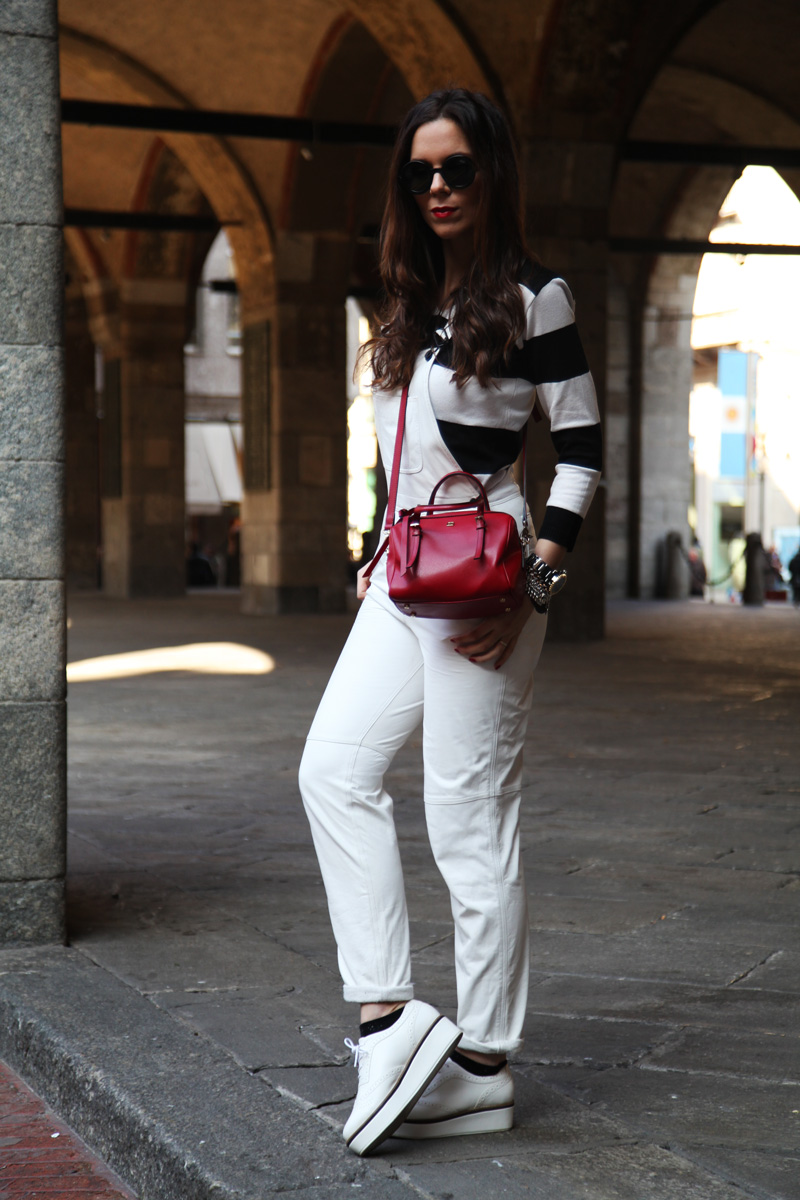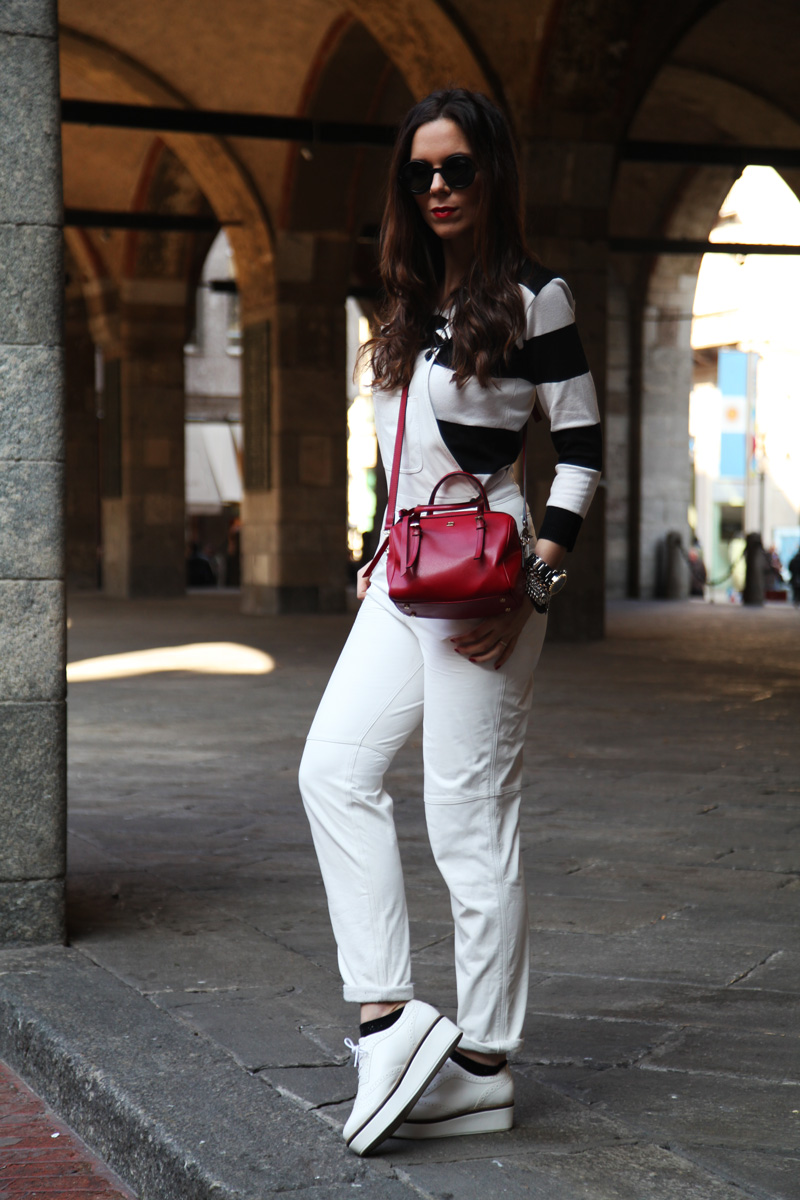 SHOES: ALDO
JUMPSUIT: MILLY (COMPRA QUI)
BAG: COCCINELLE
JACKET: ASOS
MAKE UP: CLARINS
♥
DELLA STESSA SERIE:
L'ANNO SCORSO ALLA FASHION WEEK! 
♥
Condividi