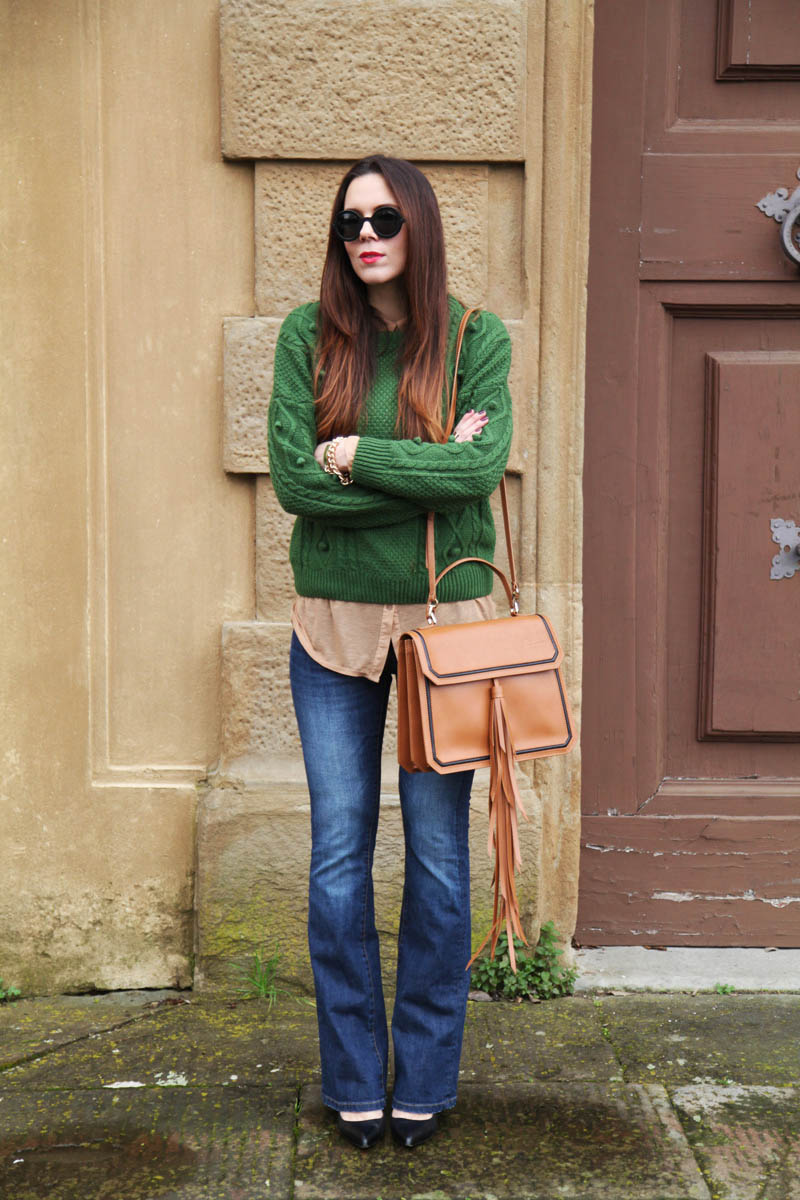 Moda anni 70.. decisamente rivisitata ma con pantaloni a campana!
Moda anni 70. Quando ho visto questa borsa ho subito pensato agli anni 70. Saranno le frange, sarà il color cuoio (Ehy, segnate, le frange saranno il must della prossima stagione!). Ma insomma, con una borsa del genere sono stata subito trasportata in un'altra era. Certo, decisamente rivisitata in chiave 2014 naturalmente! La borsa in questione è di Maria Lamanna, la giovane vincitrice del Premio Indipendent Handbag Designer Awards 2013 (Vedi qui). La sua collezione mi piace perchè  ha delle linee estremamente pulite su materiali pregiati lavorati artigianalmente mantenendo però quei dettagli particolari (vedi le frange) per farsi distinguere. L'adoro, semplicemente! E spero tanto che piaccia anche a voi!
Così ho deciso di abbinarla a ciò che mi ispirava, gli anni Settanta. I protagonisti sono i pantaloni leggermente svasati che non usavo da tempo ma che sempre di più si vedono nello streetstyle e che, non mi ricordavo accidenti che slanciassero così :D Ho completato il mood con un paio di occhiali sì rotondi (Che avete visto qui in versione militare), ma moderni, ed un maglione semplice ma dalla trama interessante (che avete visto esattamente un anno fa!) Un tocco quasi rosso sulle labbra, capelli lisci e via, prontissima. Mi piace questo look un po' diverso dal solito, che ne dite?
Oggi aspetto tutte le vostre idee! Un abbraccio!
♥
When I first saw this bag I immediately thought about the 70's. It's a bag by Maria Lamanna, the young winner of the Independent Handbag Designer Awards 2013. I like her collection because it's got clean lines, refined materials and particular details. I've decided to match it to what most inspired me, the Seventies. The protagonists are the bell-like trousers, that are more and more present in street style. I like this look, a bit different from the usual, what do you think?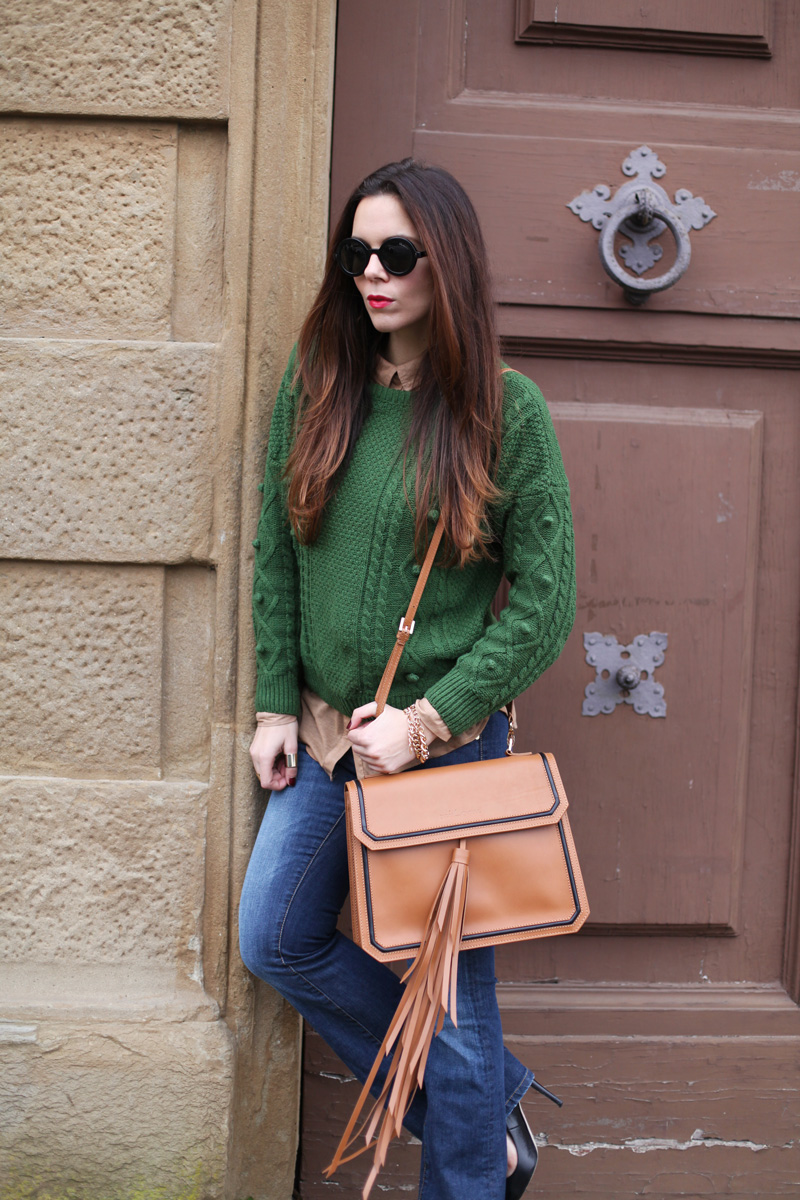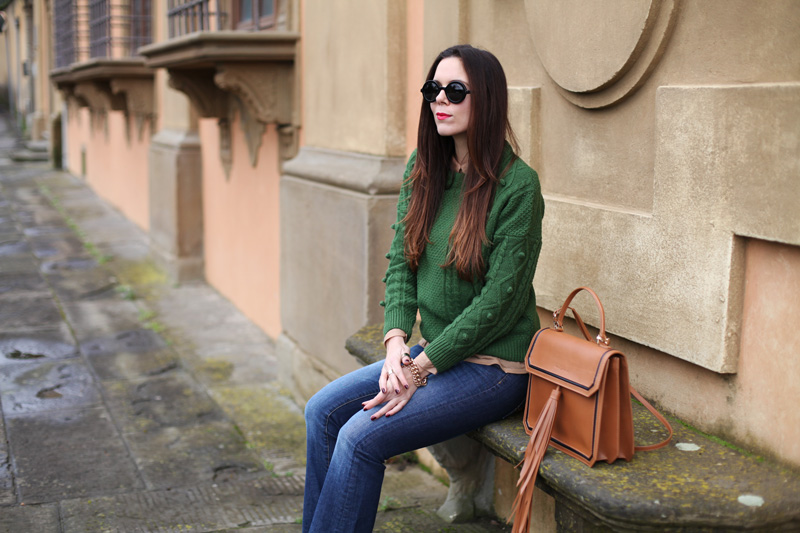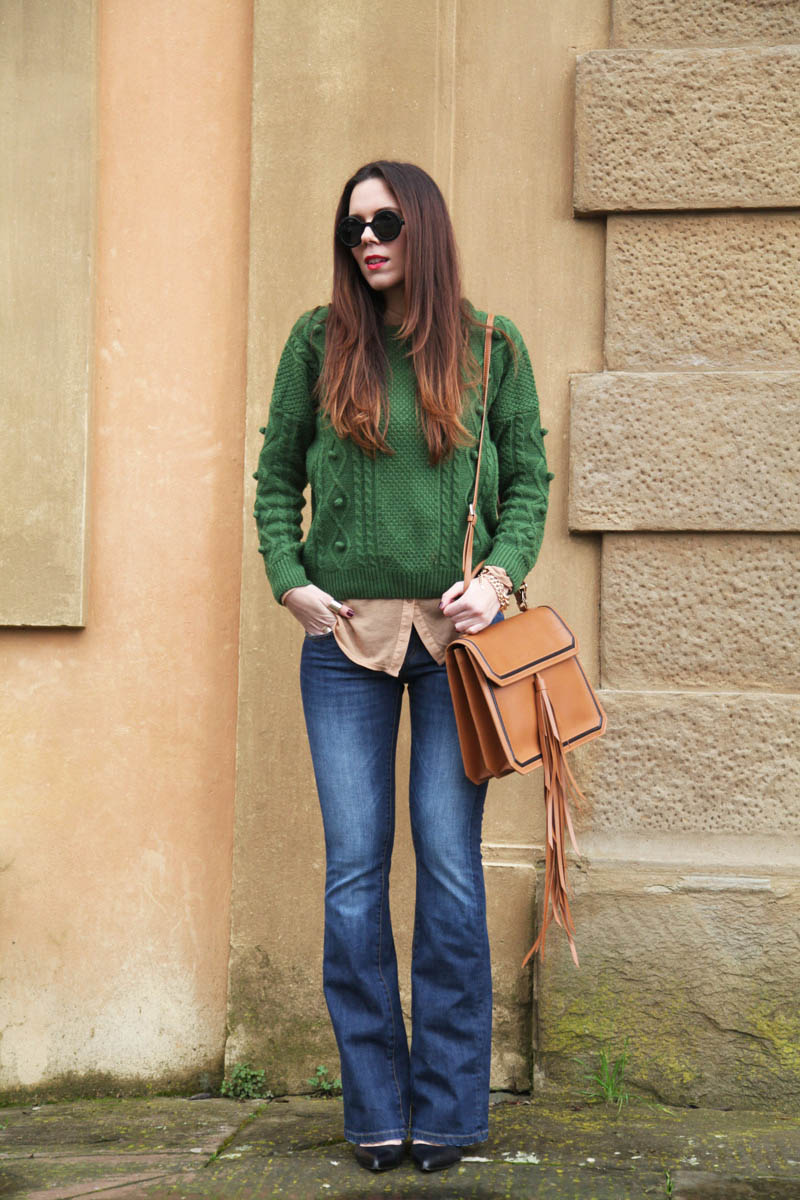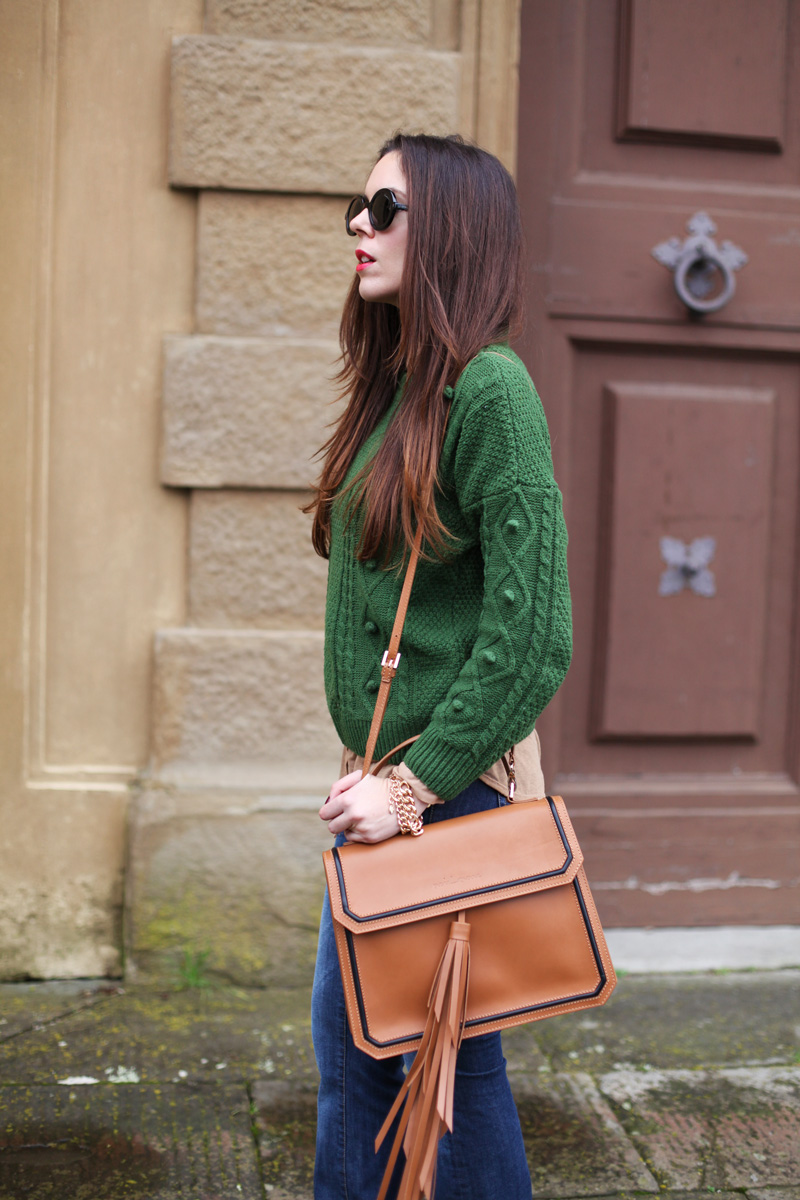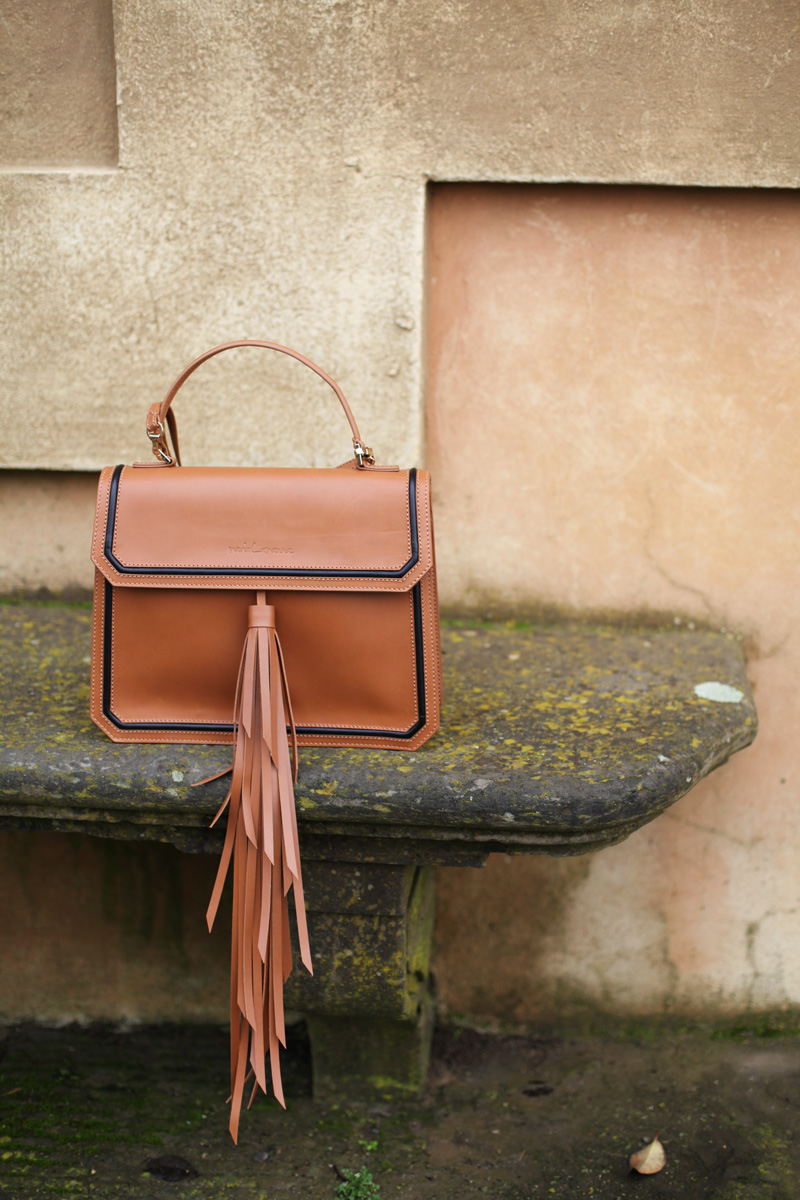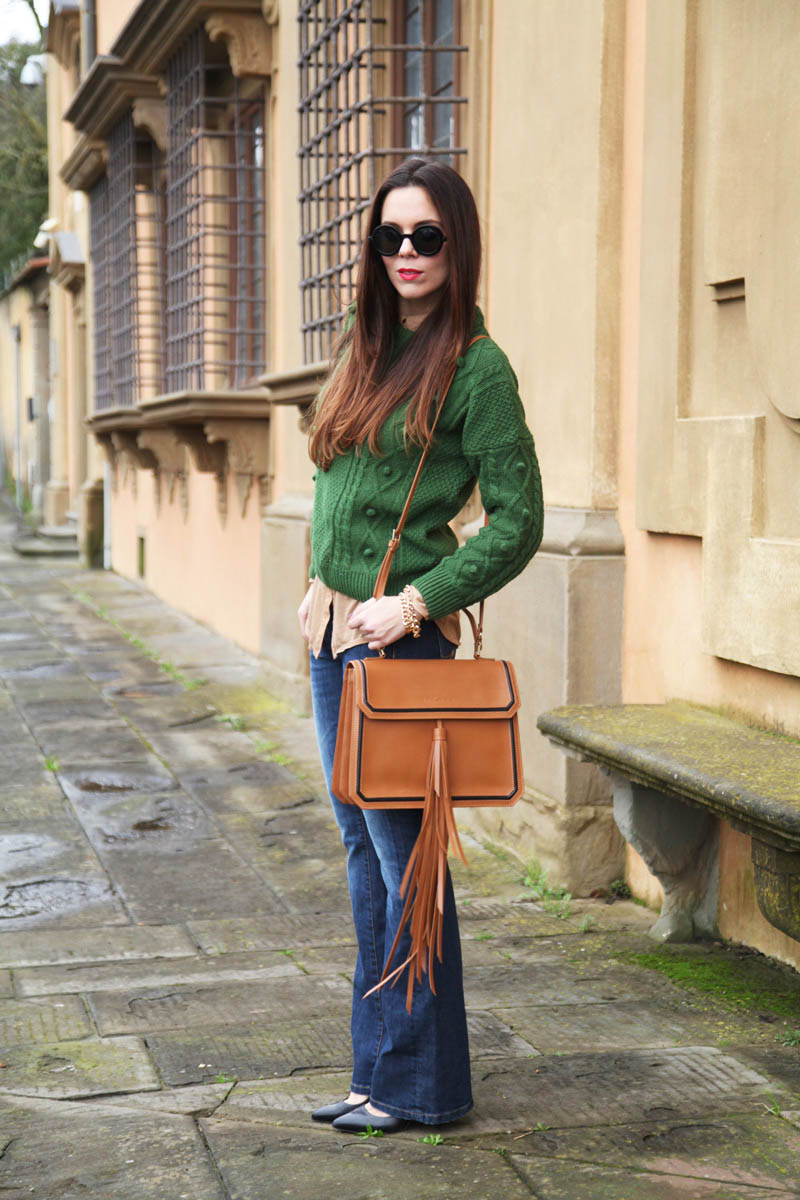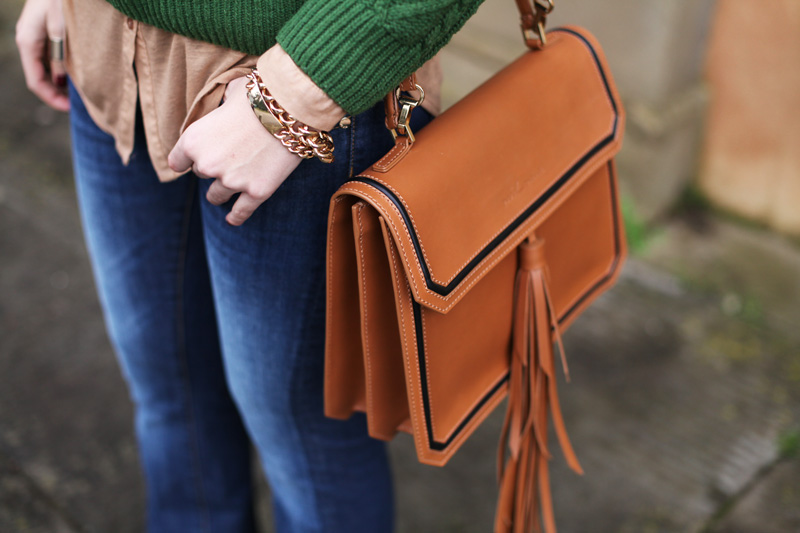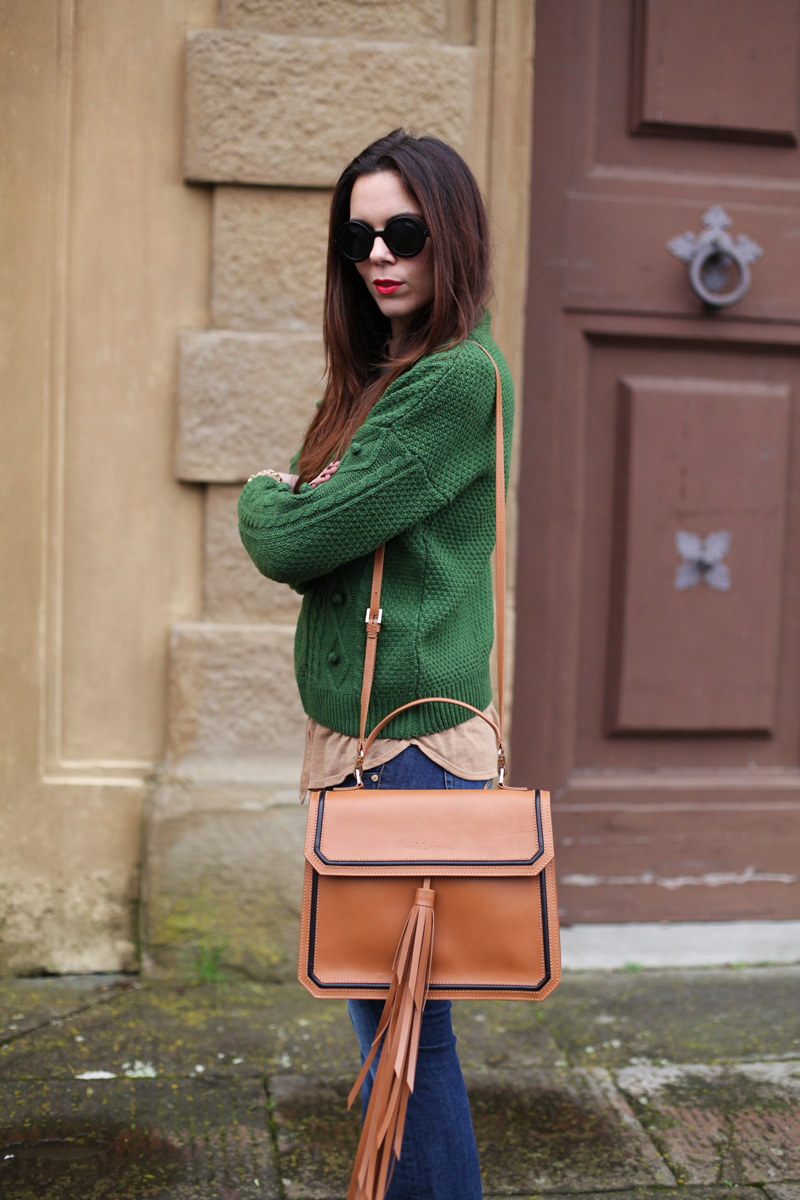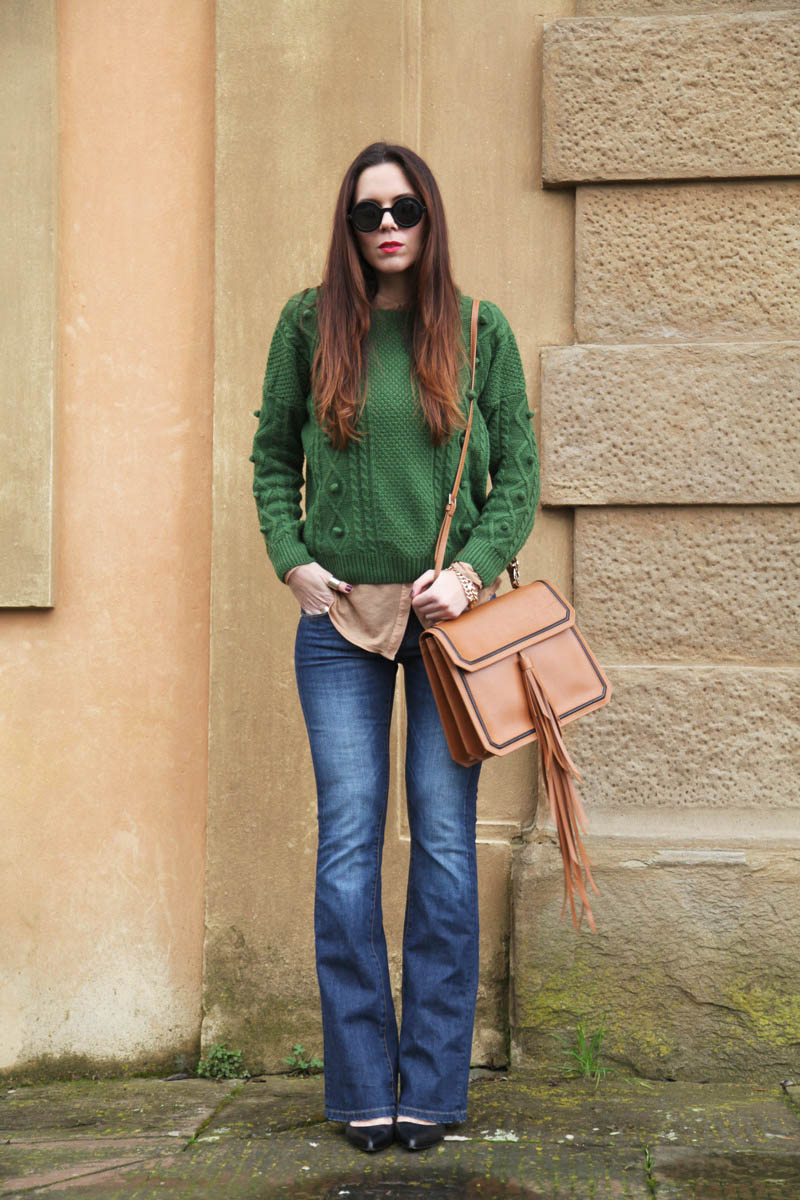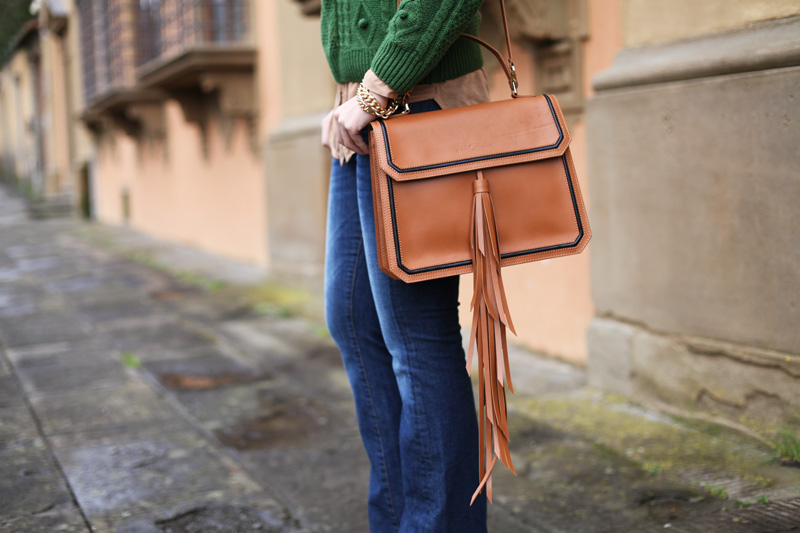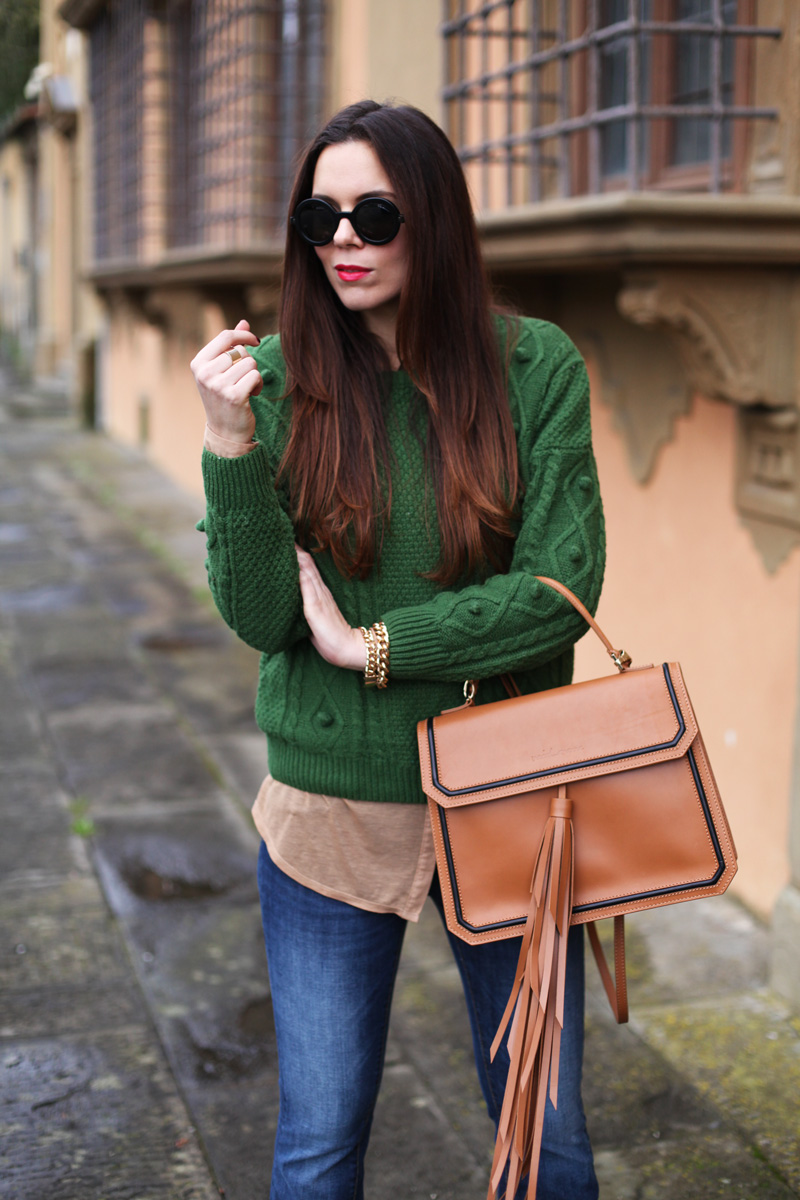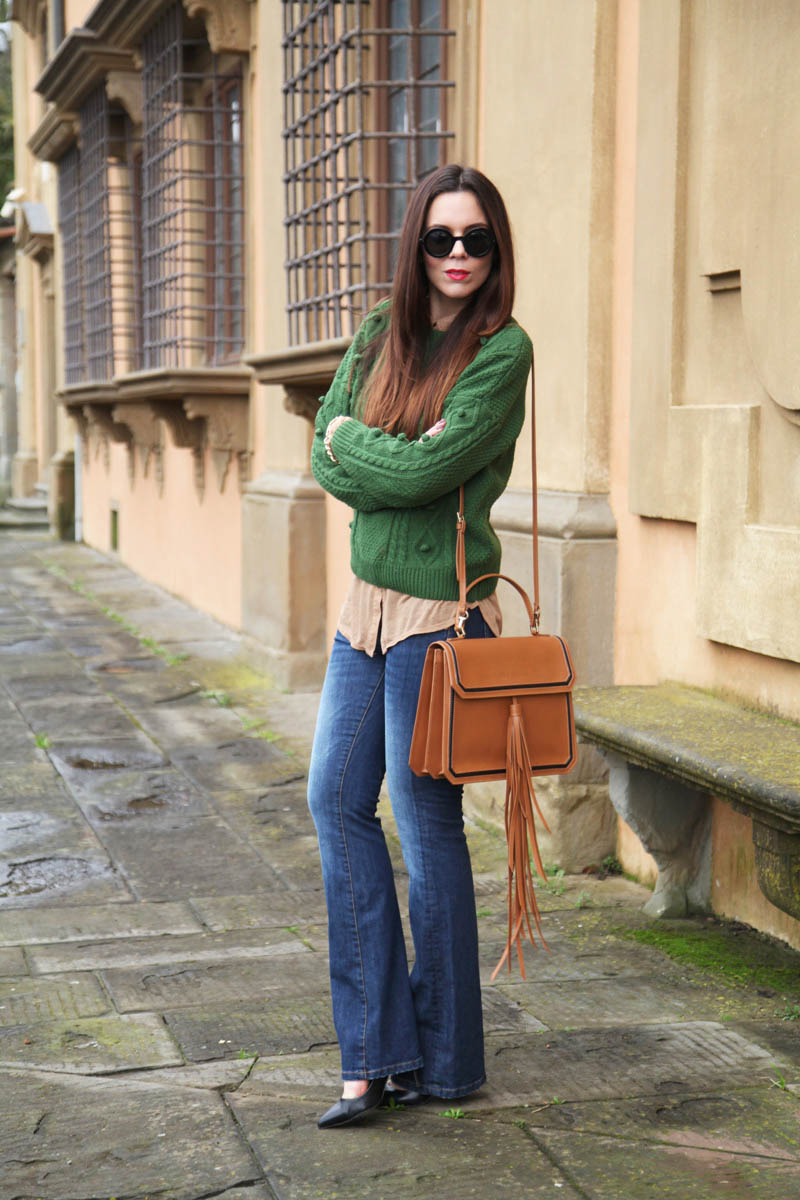 BAG: MARIA LAMANNA
JEANS: FIX DESIGN
SHOES: JONAK by Sarenza.it
SWEATER: CHOICE
SUNGLASSES: GIORGIO ARMANI (Li hai visti l'ultima volta qui)
♥
DELLA STESSA SERIE:
UN CAPPOTTO CON LE FRANGE IN PELLE
PANTALONI A ZAMPA: ECCO COME METTERLI!
STREETSTYLE MILANO FASHION WEEK!
UN PAIO DI OCCHIALI ROTONDI ED UN UN OUTFIT MILITARE!
♥
MY FACEBOOK | MY INSTAGRAM | MY TWITTER
Condividi