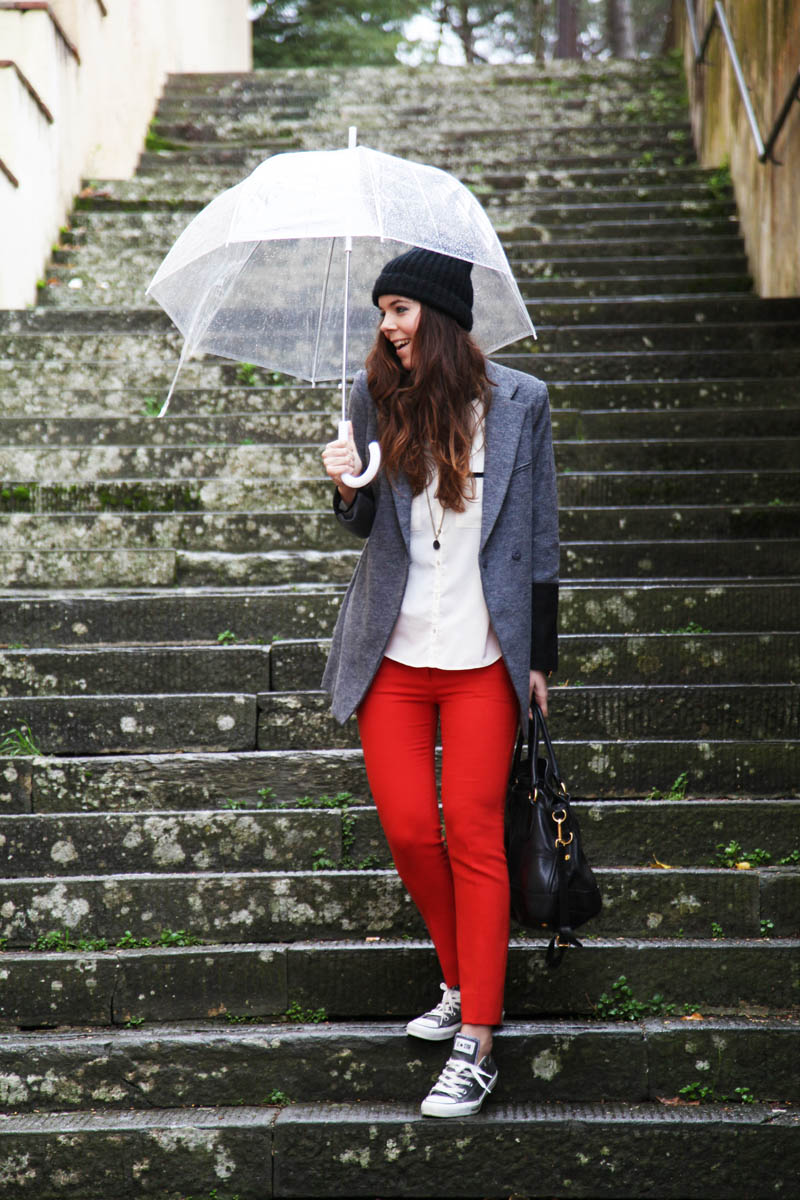 Ombrello trasparente.. quando l'ombrello completa un outfit!
Ombrello trasparente. Oggi mi sento entusiasta! Venerdì è nato il mio terzo nipotino e sono diventata zia per la terza volta (LO SAPETE, ADORO I BAMBINI!): Teo, si chiama, 4 kg di morbidezza che a qualche ora dalla nascita mi ha stretto la mano (diciamo che mi ha preso il dito, forse è più appropriato) e solo questo mi è  bastato per emozionarmi fino nel profondo (Ecco, non mi abituerò mai al miracolo della vita!). Domenica sera invece è stata una serata emozionante, il primo addio al nubilato di una mia carissima amica: risate e tanta felicità. E poi sono immersa in un vortice di eventi che mi confondono e mi rendono felice, non vedo l'ora di parlarvene, per tutto c'è il suo momento e metà febbraio arriva presto (INSIEME ALLA FASHION WEEK, VEDI L'ANNO SCORSO!). Poi, in mezzo a questi eventi  più o meno enormi che hanno costellato la mia settimana ci sono anche le piccole cose che mi fanno felice. Per esempio un ombrello trasparente, di quelli che piove ma sei felice di uscire (ORA NON ESAGERIAMO, VERO?).
Non ci pensiamo mai, ma anche l'ombrello ha il suo perchè fashion! Vi ricordate il mio OMBRELLO DI MOSCHINO che da solo faceva l'outfit oppure quell' OMBRELLO NERO ENORME che con quei tacchi borchiati ci stava da 10? Da tempo cercavo un ombrello trasparente (Che ve lo dico a fare, non si trova non c'è verso!) e poi me lo sono trovato tra le mani a Parigi, durante uno degli ultimi viaggi! Il mio outfit rispetta un po' il mood dell'ombrello: sbarazzino e comodo, come piace a me. Che ne dite? E voi all'ombrello prestate attenzione oppure no? Baci girls, grazie di seguirmi sempre siete uniche!!
♥
Today I feel really good! Friday my third nephew was born. He has been called Teo: he is 4 kg and just after a few hours from is birth he has clutched my hand (better say my finger) and only this little thing has touched me so much!! Sunday night was so funny and exciting: the first bride shower for one of my dearest friends! So happy for her! Then I have been overwhelm by some amazing events that you are going to discover in the next few weeks. Then there are the little things that can make me happy: a transparent umbrella, so girlsh!! Maybe we don't think about it but also the umbrella is a great accessory for our outfit while raining. Transparent or luxury, big or small! What do you think? Hope you'll like my outfit girls! Have a nice day!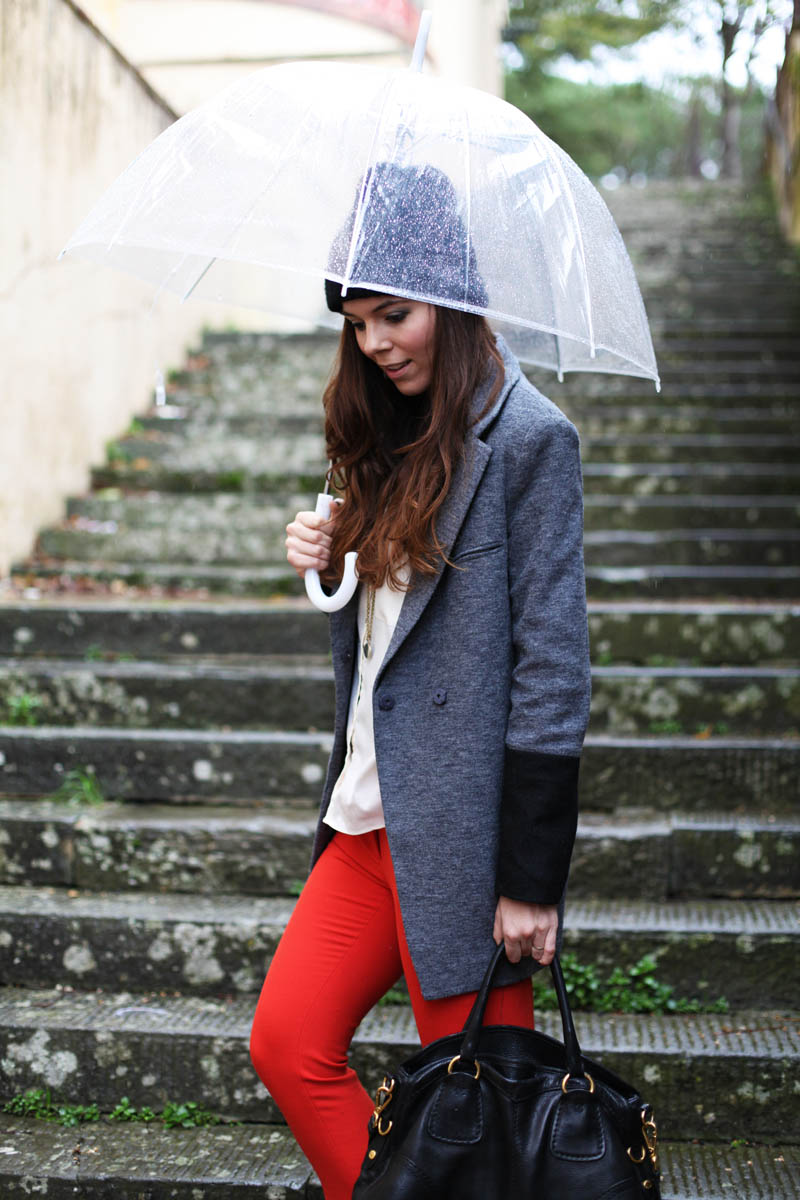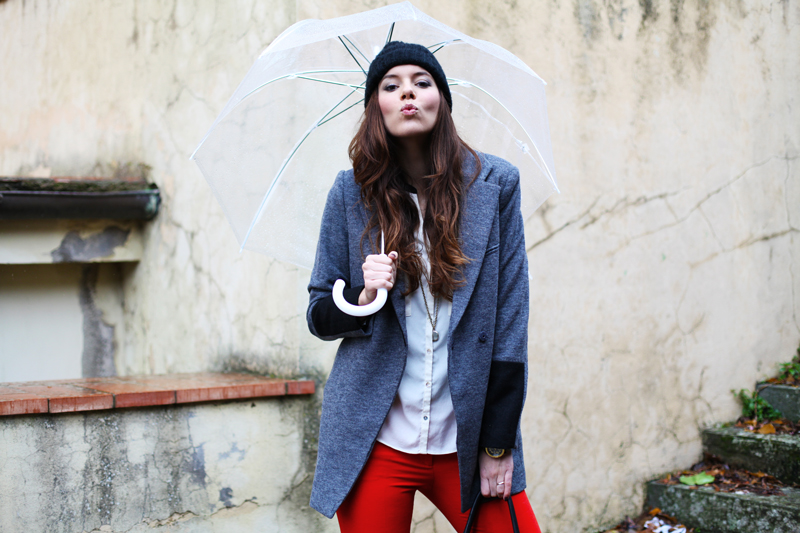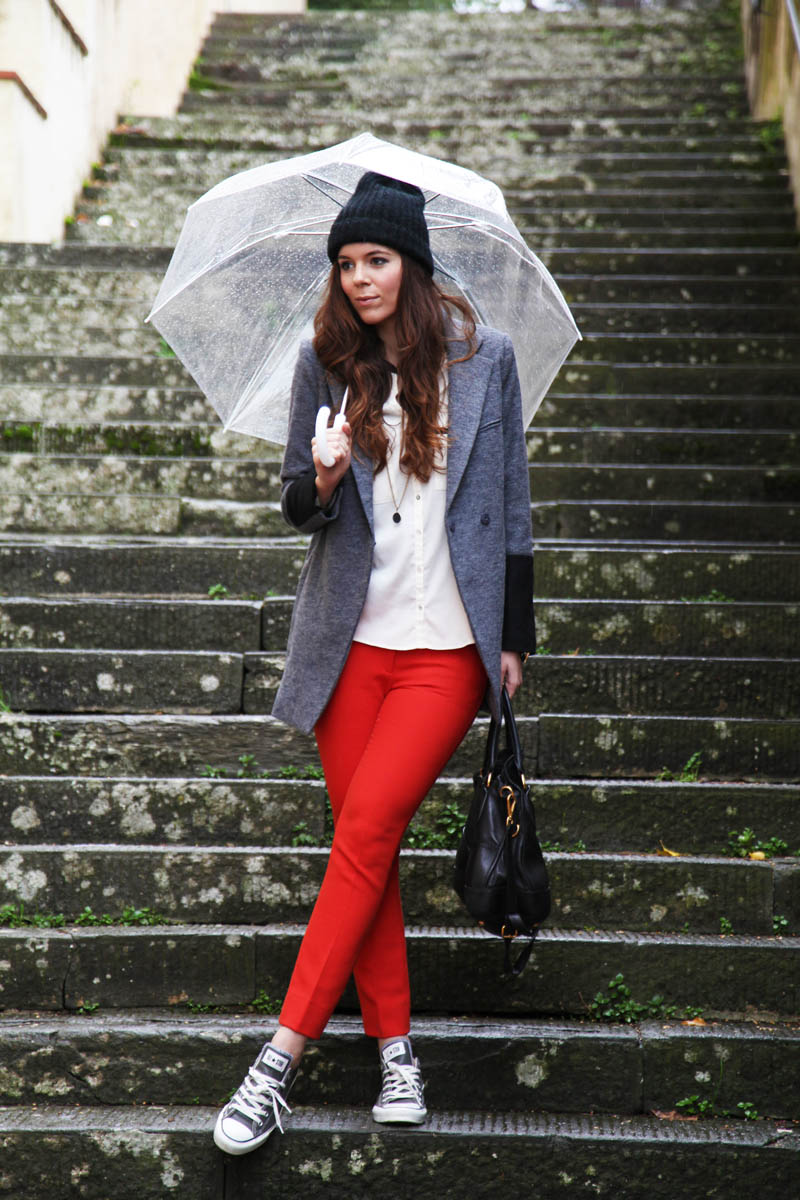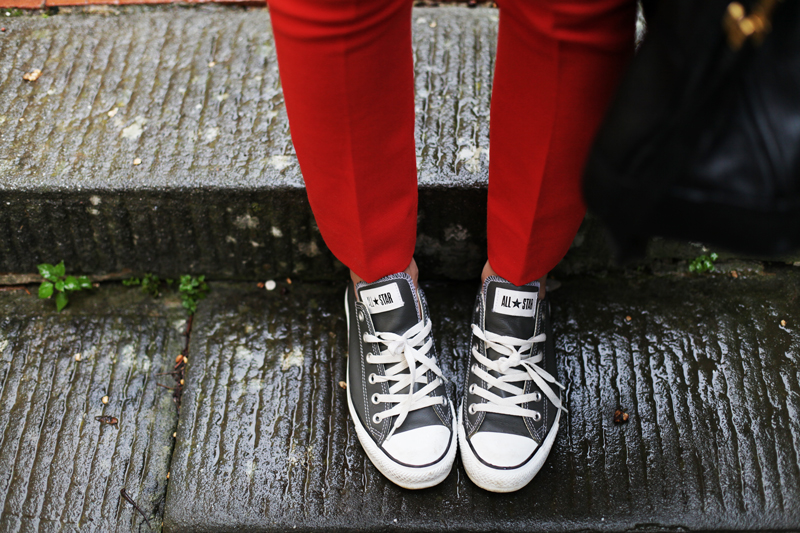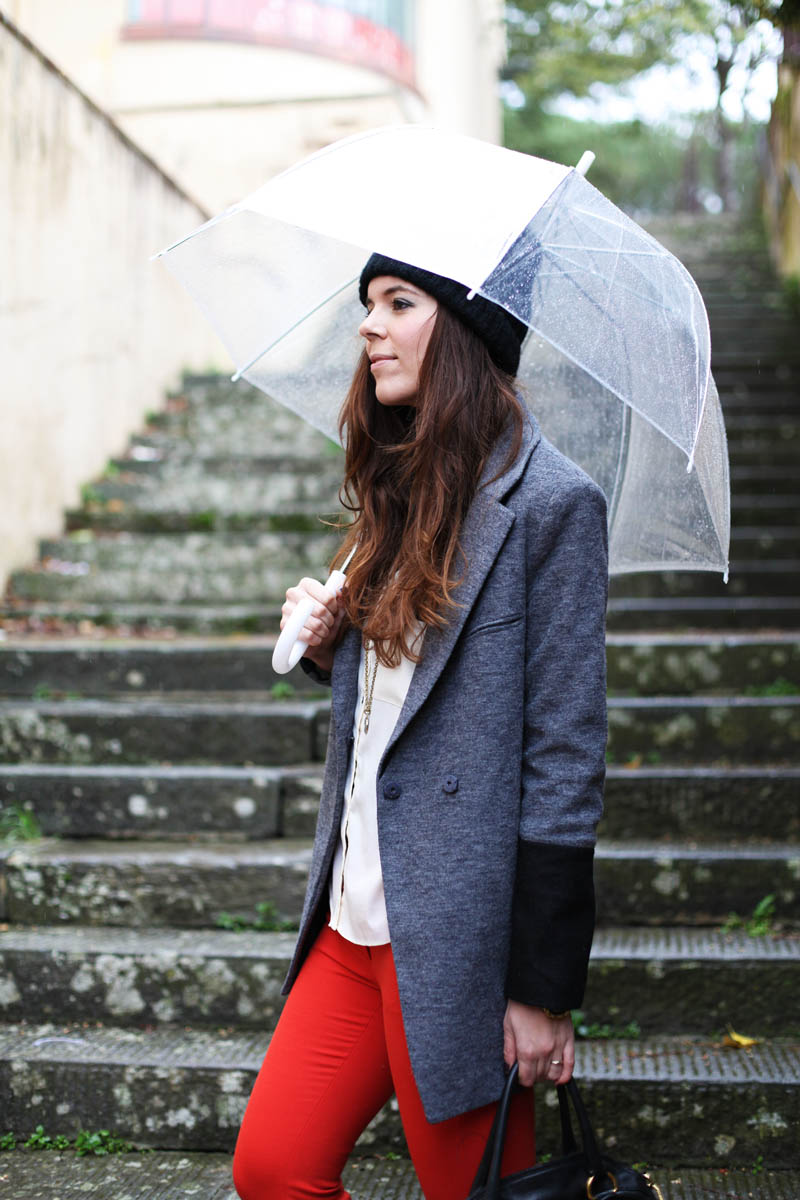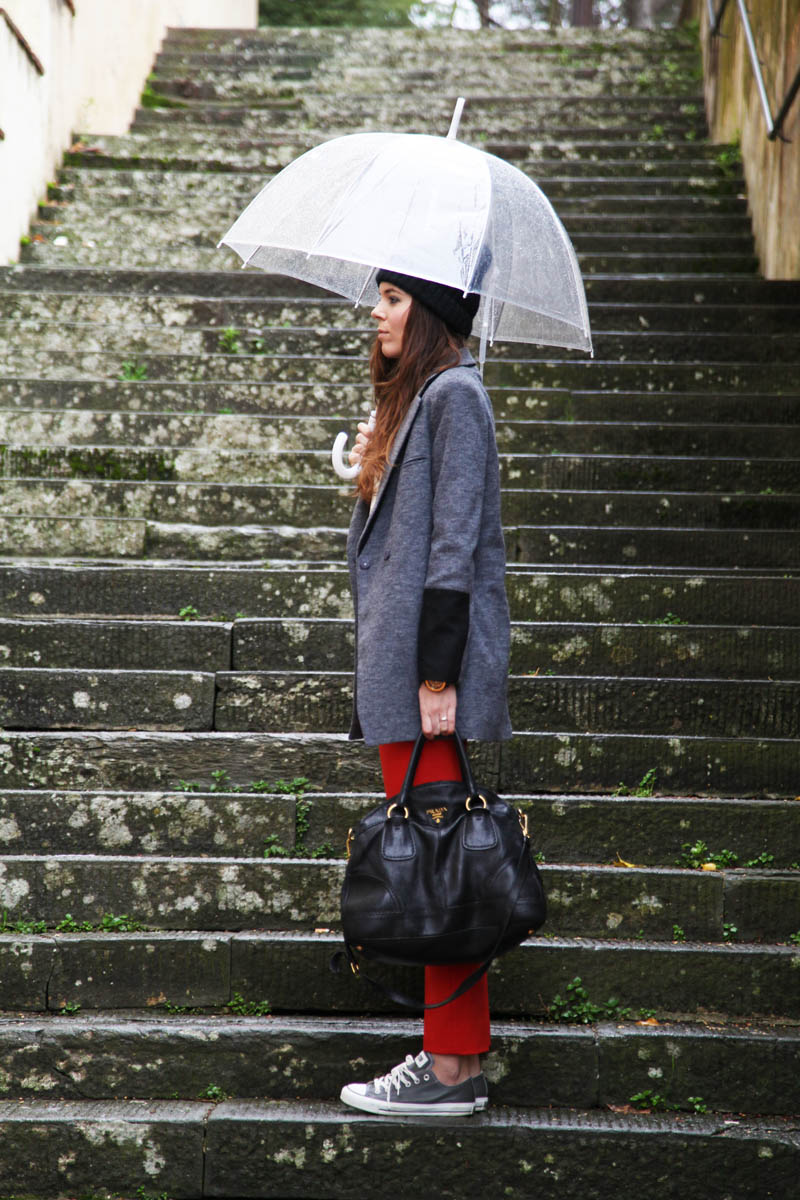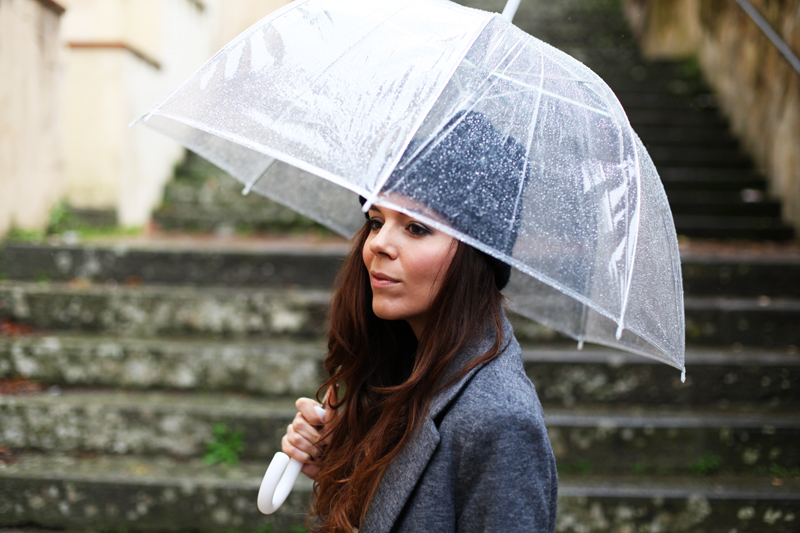 UMBRELLA: PRINTEMPS – PARIS
COAT: MOTIVI (INDOSSATO L'ULTIMA VOLTA QUI)
SHIRT: ZARA
PANTS: MAURO GRIFONI (LI AVETE VISTI L'ULTIMA VOLTA QUI)
SHOES: LEATHER CONVERSE from SARENZA.IT 
MAKE UP: CHANEL
♥
DELLA STESSA SERIE:
UN OMBRELLO FASHION FIRMATO MOSCHINO!
UN OMBRELLO NERO GIGANTE ED UN PAIO DI TACCHI BORCHIATI
STIVALI DA PIOGGIA: TANTE IDEE PER GLI ABBINAMENTI (E DOVE COMPRARLI)
AMO I TEMPORALI! VI DICO TUTTO QUI
ADORO I BIMBI.. E FORSE BIMBA LO SONO ANCHE IO!
♥
MY FACEBOOK | MY INSTAGRAM | MY TWITTER
Condividi