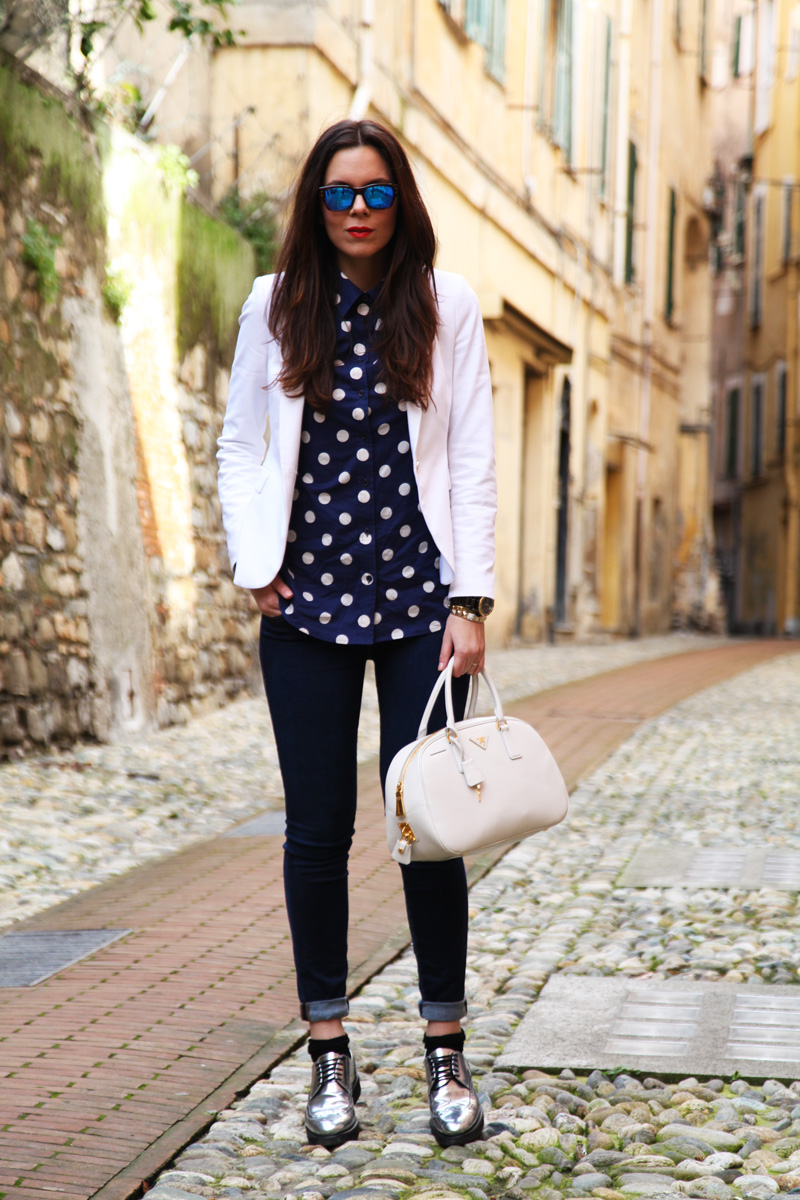 Sanremo 2014: ecco i primi giorni della mia avventura!
Sanremo 2014. Arrivare a Sanremo e vedere ciò che fino a quando eri piccola hai visto in tv è stato davvero strano. L'Ariston, Sanremo, il red carpet.. Quando sono arrivata non sapevo bene cosa mi avrebbe aspettata onestamente, un piccolo salto nel buio, non ero mai stata a Sanremo e nell'ambiente musicale e celebrities. Ma devo dirvi la verità, come dicono qui, Sanremo è il luogo dove stare in questo momento. Sono tutti qui e la rete di connessioni che puoi crearti in questi giorni è pazzesca ed ha un valore aggiunto da non sottovalutare. Ovviamente, il divertimento è assicurato. Immaginatevi solo che un gran numero di cantanti italiani, le televisioni, le radio e la stampa sono tutti riuniti qui, a Sanremo, tra Casa Sanremo e l'Ariston. Ecco, quest'anno tra queste persone ci sono anche io e devo dirvelo, sto vivendo una delle esperienze più incredibili della mia vita.
Sono qui insieme a Limoni e La Gardenia che con Clarins (Vi ricordate a Parigi?) curano lo spazio bellezza di Casa Sanremo: massaggi e make up per le celebrities e addetti ai lavori che passano da qui. Così sui miei canali Twitter (@ireneccloset) e sul mio profilo Irene Colzi (la mia pagina personale che ho reso pubblica, cliccate segui, purtroppo ho terminato le amicizie!) vi sto raccontando tutti i retroscena da Sanremo, dal mattino alla diretta televisiva, commentando insieme a voi tutti gli avvenimenti. Quindi vi rimando a questi canali per leggere tutto (ed è molto!) quello che sta succedendo qui a Sanremo!! A fine post vedrete anche un sacco di personaggi con i quali ho avuto il pacere di scambiare quattro chiacchiere durante il primo giorno a Sanremo (e altri ai quali sono riuscita solo a rubare uno scatto): Ron, Iva Zanicchi nazionale, Enzo Miccio (che ormai vedo tutti i giorni perchè presidiamo la stessa area), Veronica De Simone (Mi piace il suo stile!),  Alessandro Borghese, Noemi, Alessandro Preziosi (<3) e quello gnocco di Amaurys Perez che avete visto poi durante la serata. Seguite anche i canali Limoni (TWITTER, INSTAGRAM e FACEBOOK) e La Gardenia (TWITTER, INSTAGRAM e FACEBOOK) ;)
L'outfit che ho indossato il primo giorno è molto semplice: siamo partiti da Firenze alle 5 di mattino ed abbiamo iniziato subito! Così per non rinunciare al glamour ma mantenendo la comodità ho deciso di indossare un outfit sui toni del blu e del bianco con scarpe argento, molto marittimo, non è vero? Qui sembra primavera (ci sono 17 gradi!). Che ne dire del mio look? Grazie ragazze di seguirmi, sono molto contenta di condividere questa avventura con voi :)
 ♥
Arriving at Sanremo and seeing all that you've seen in TV since you were a child, that was really strange, I'm living one of the most incredible experience of my life. I'm here with Limoni and La Gardenia that look after the beauty space of Casa Sanremo together with Clarins: massages and make-up for celebrities and staff, moving around here. So on my channel Twitter (@ireneccloset) and on my profile Irene Colzi I'm telling you all about Sanremo's backstage, from the morning till the TV live recording, commenting all the events together with you. The outfit I wore the first day was very easy: blue and white tones, very marine, isn't it? It seems spring here (17 degrees!). What do you think of my look?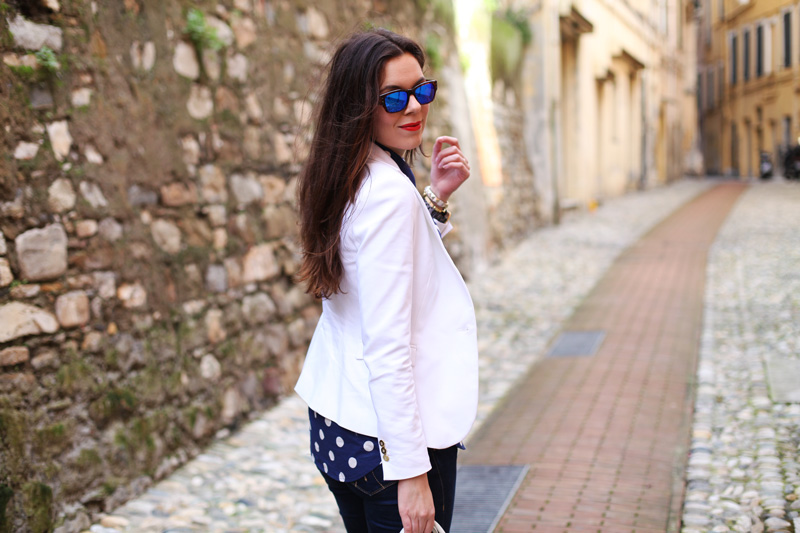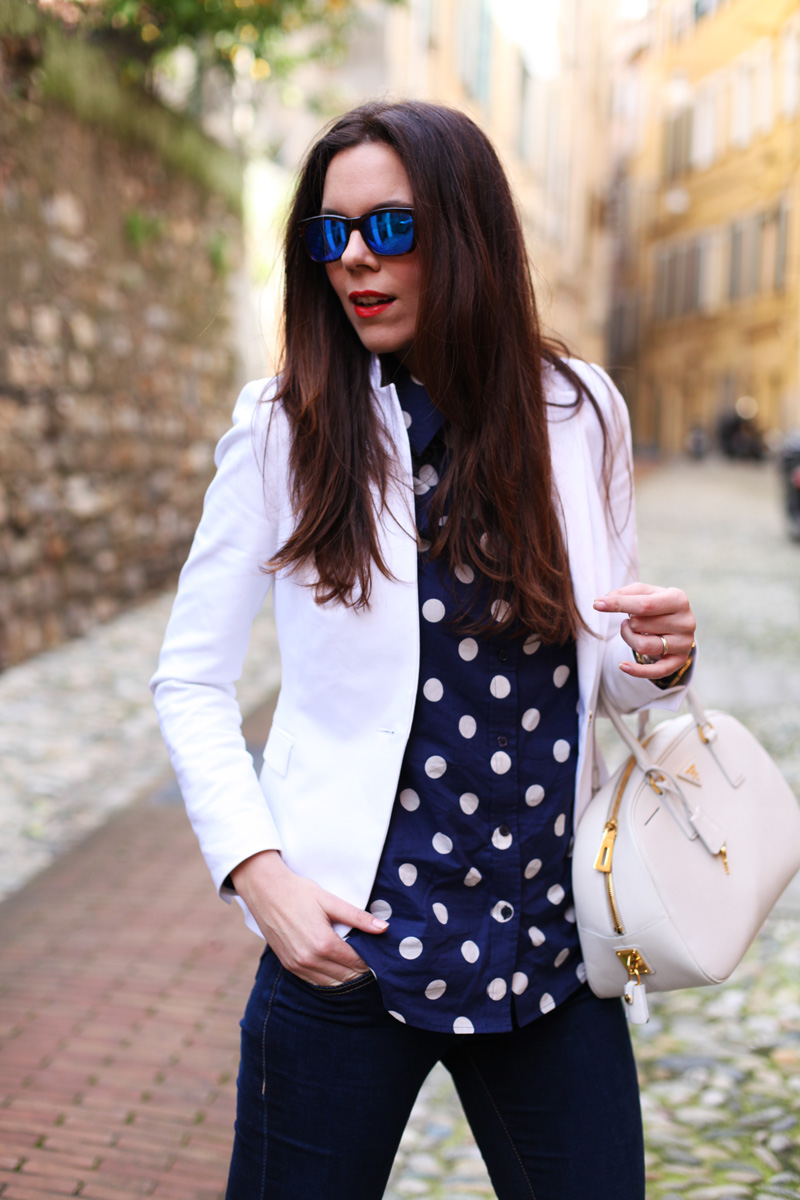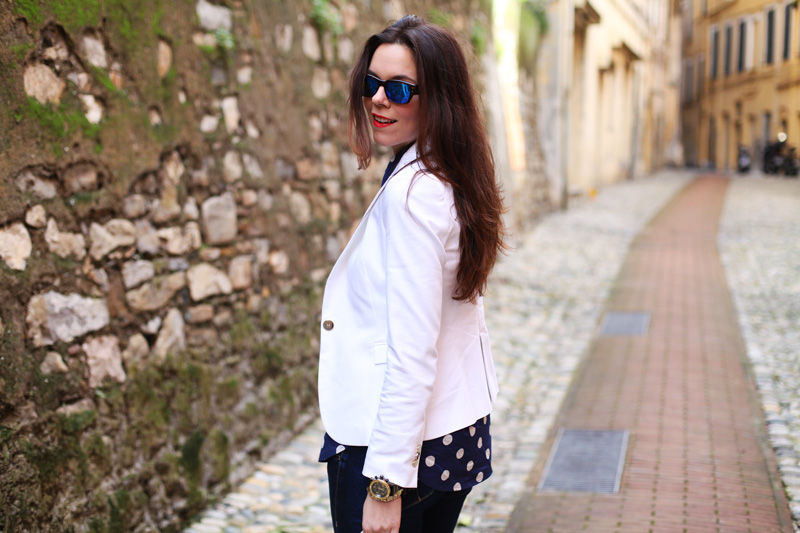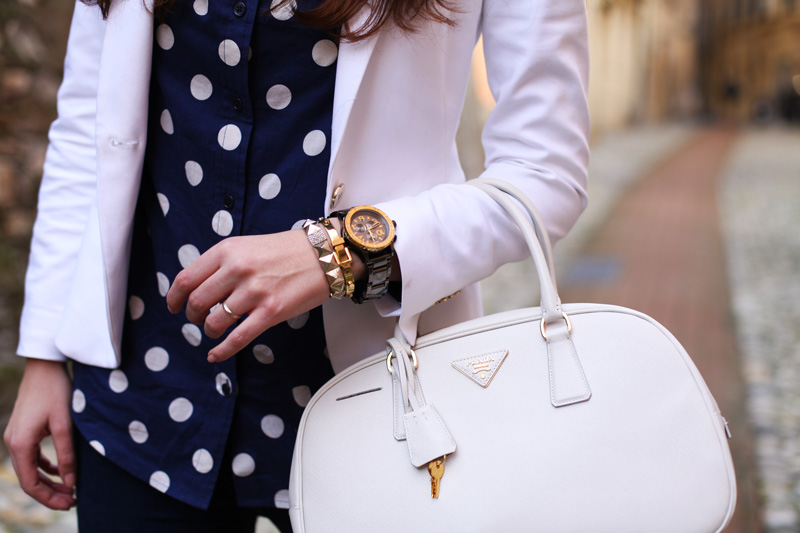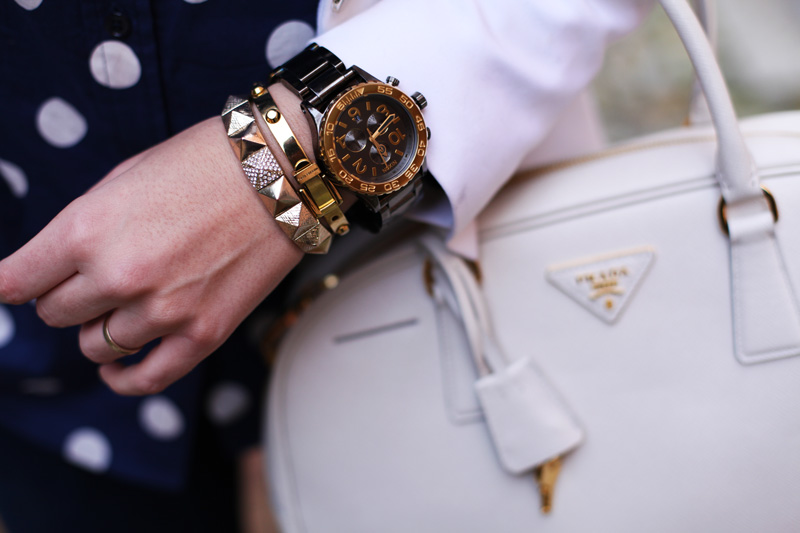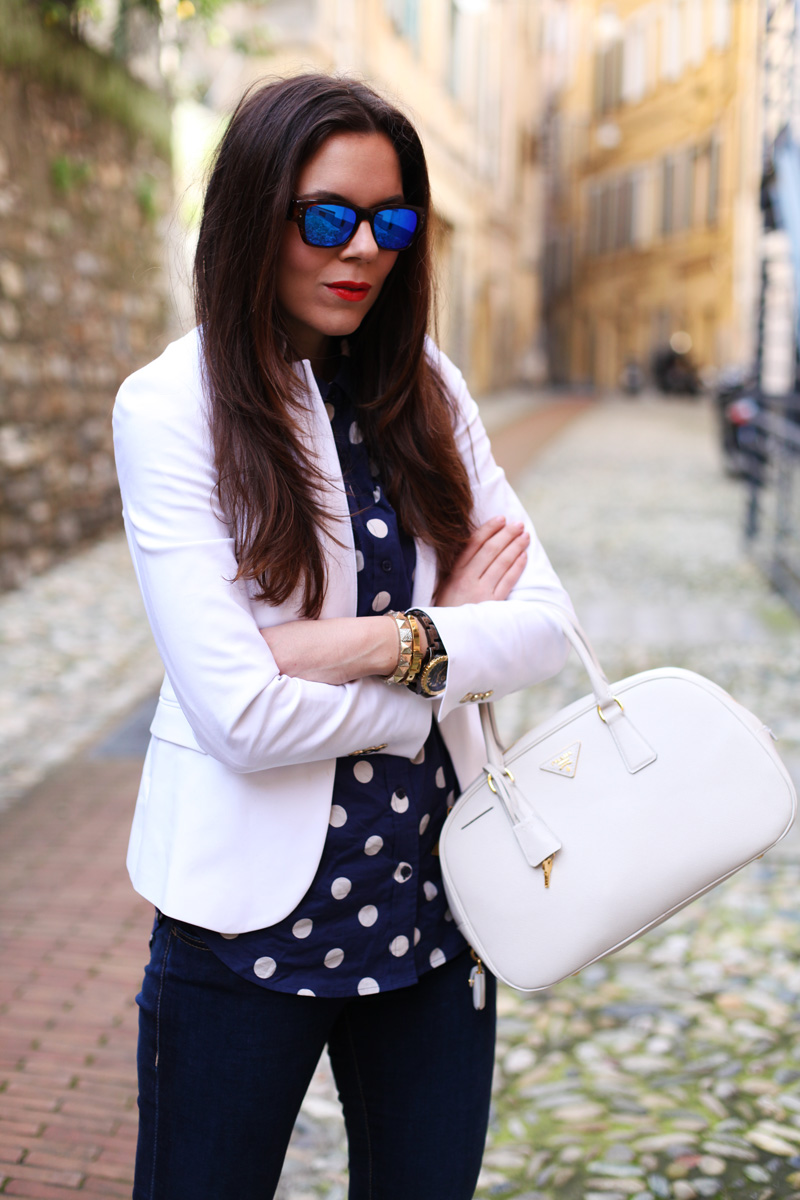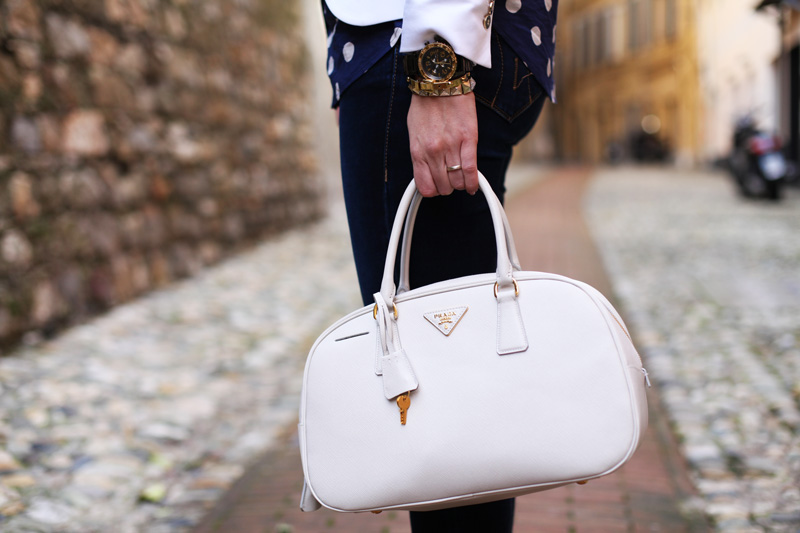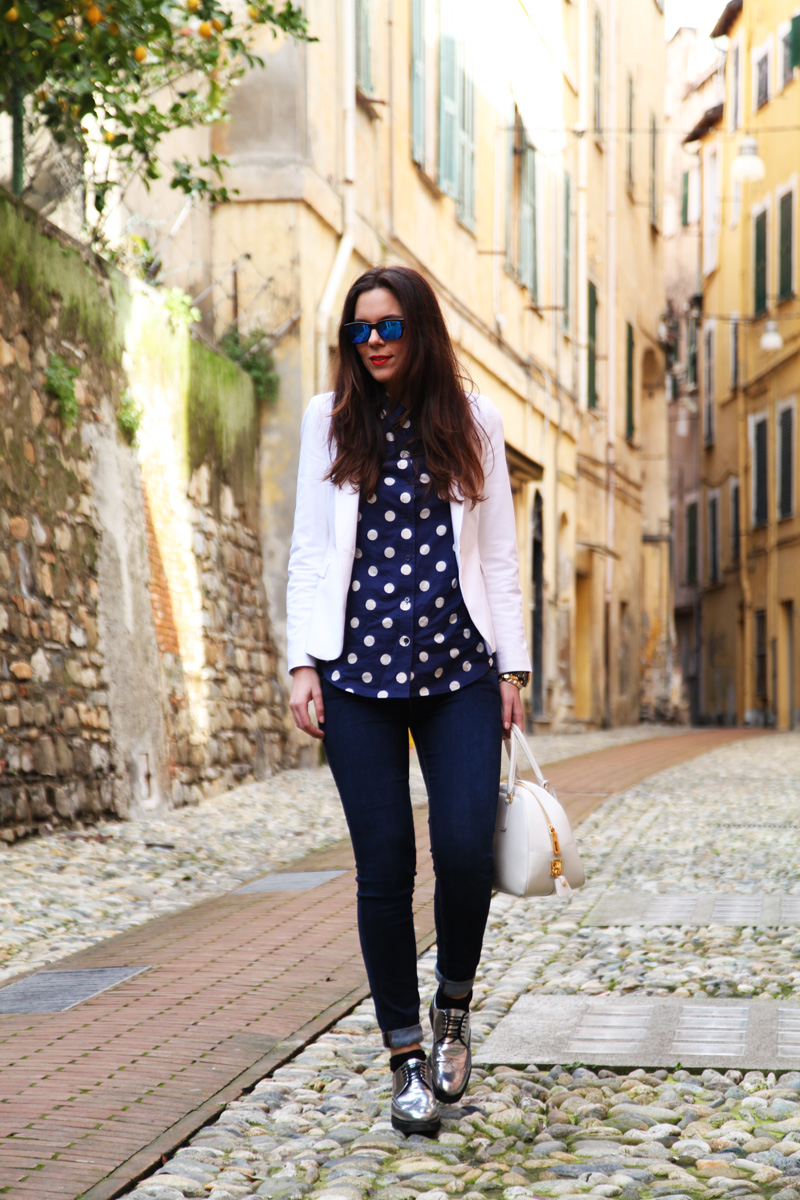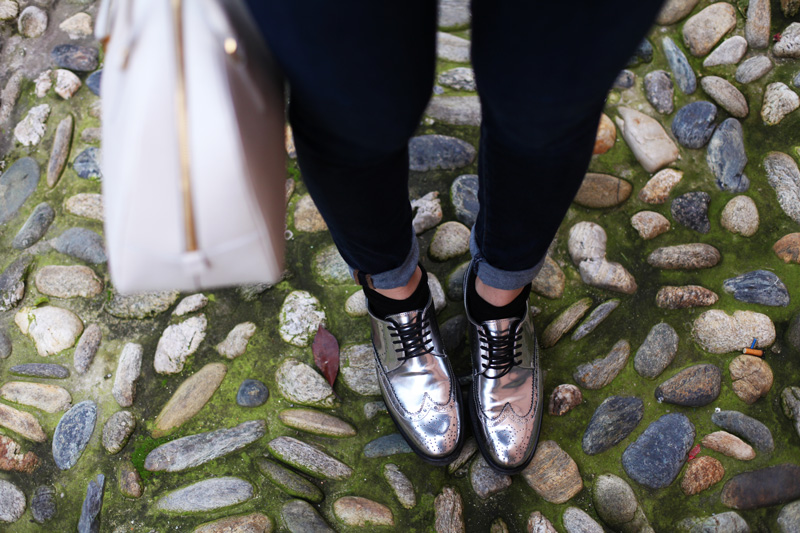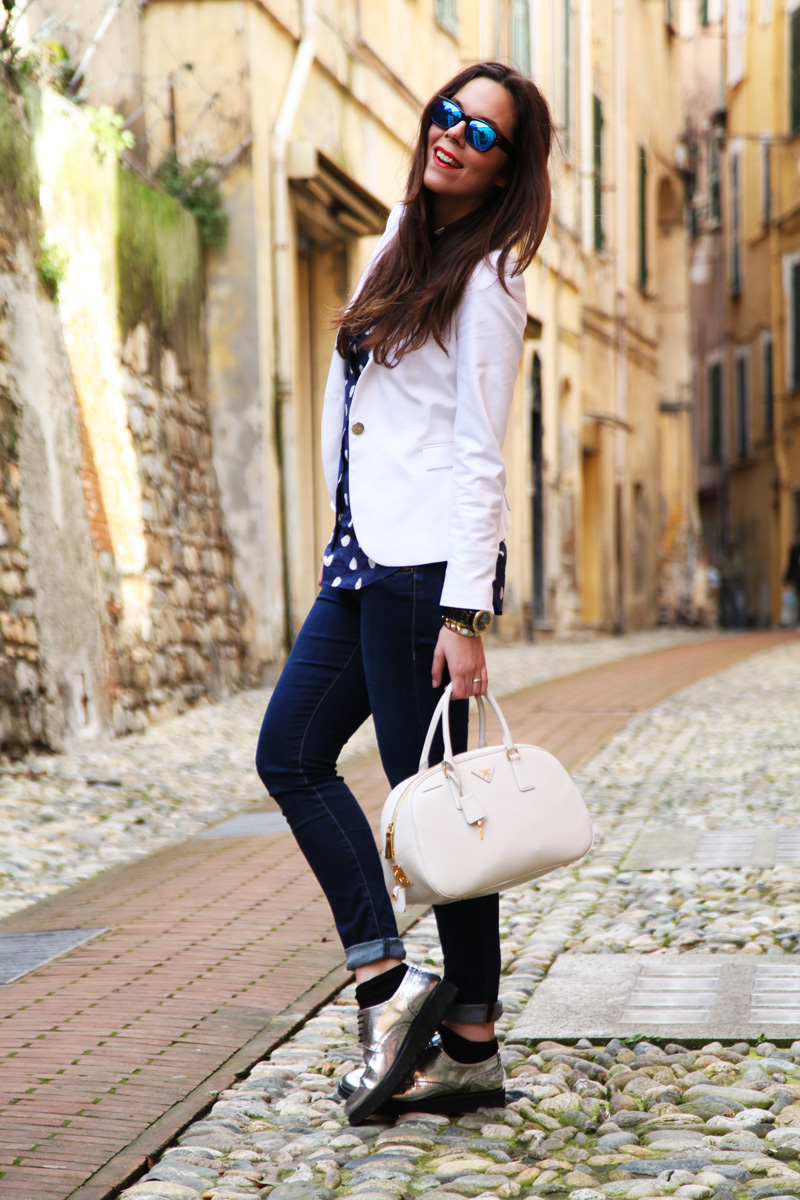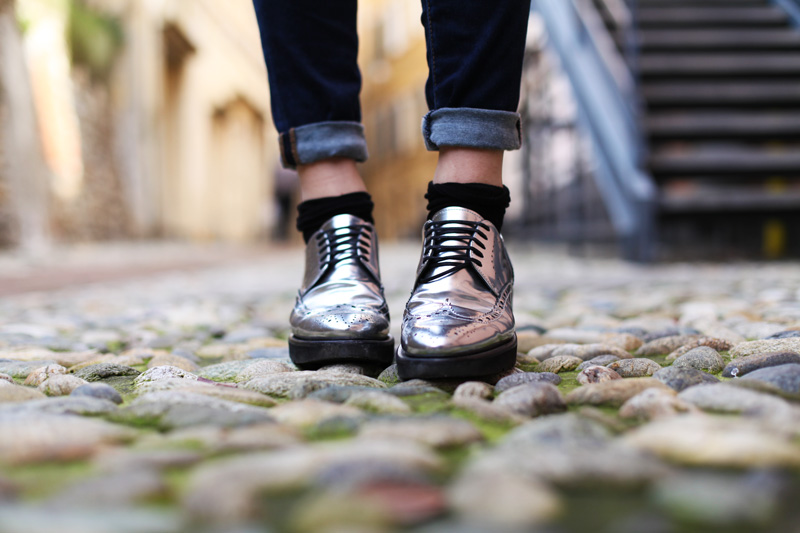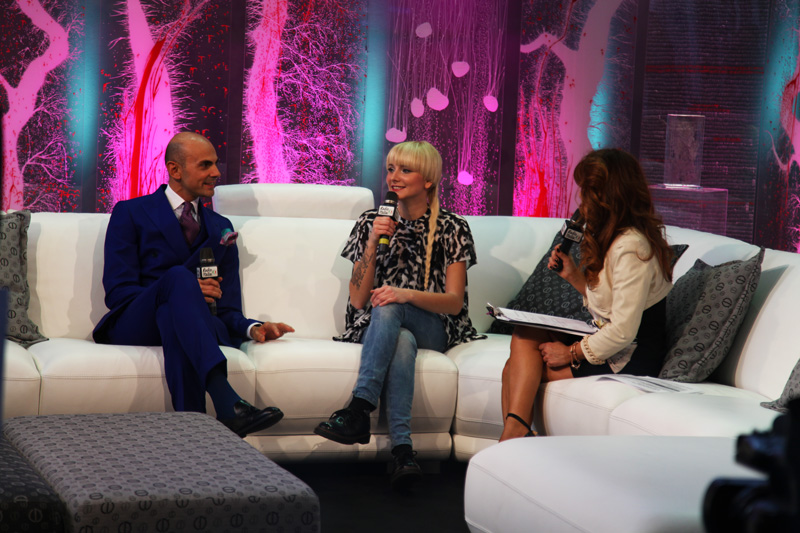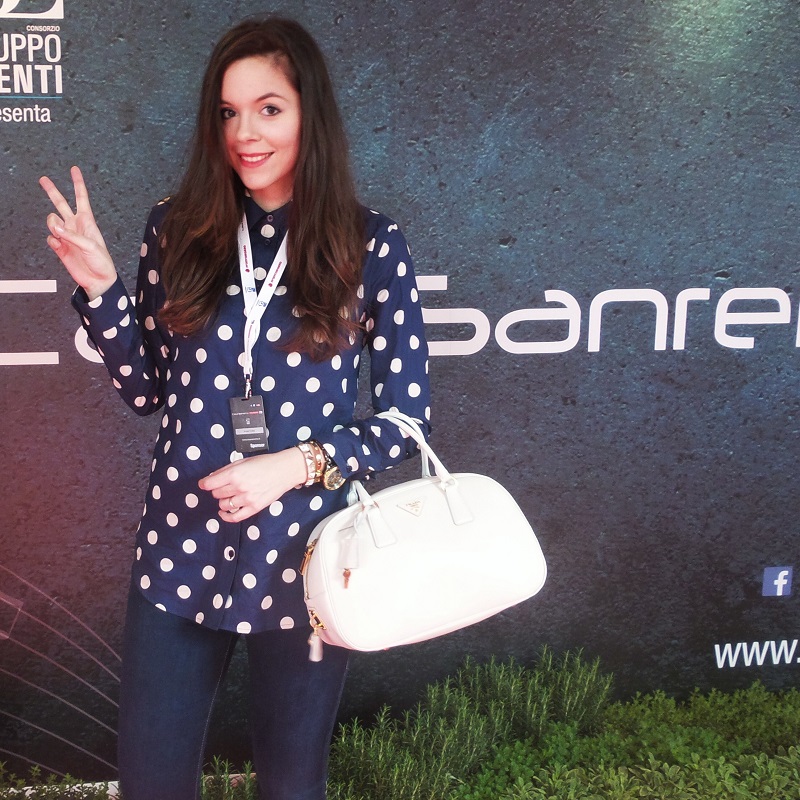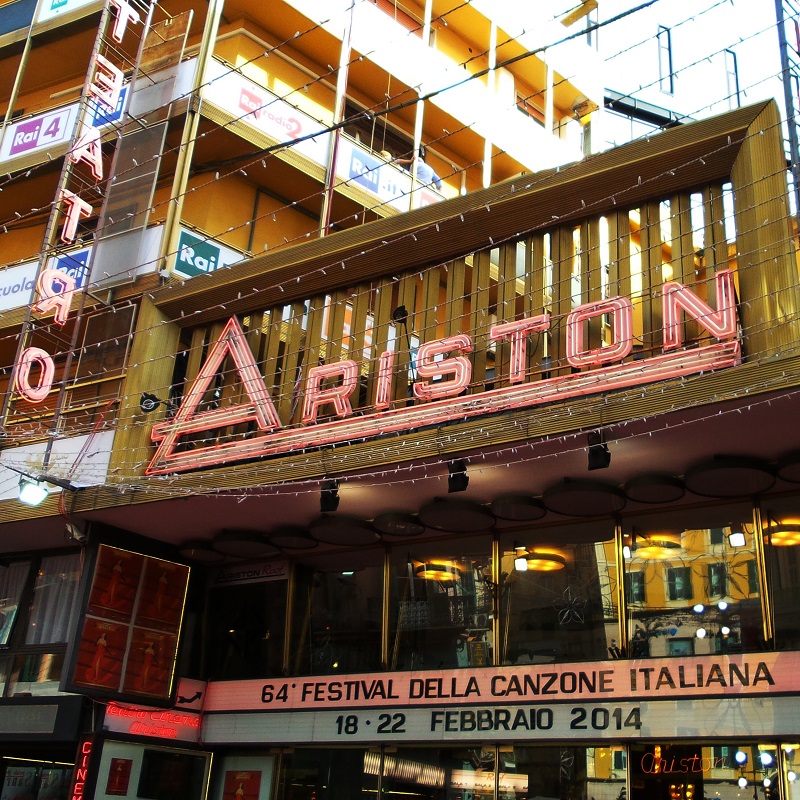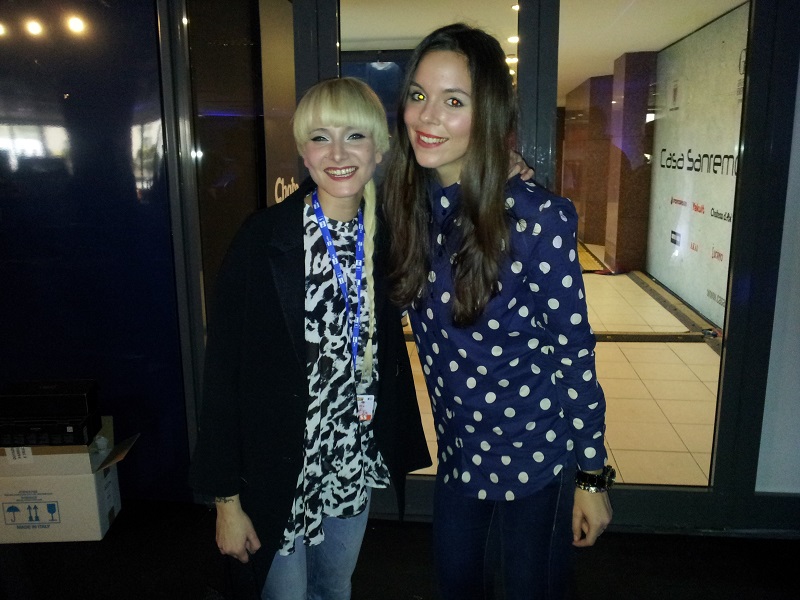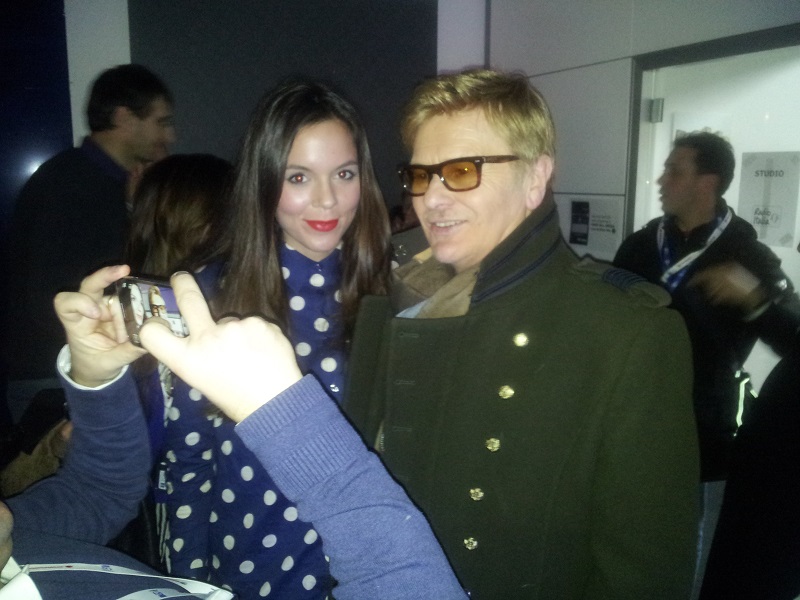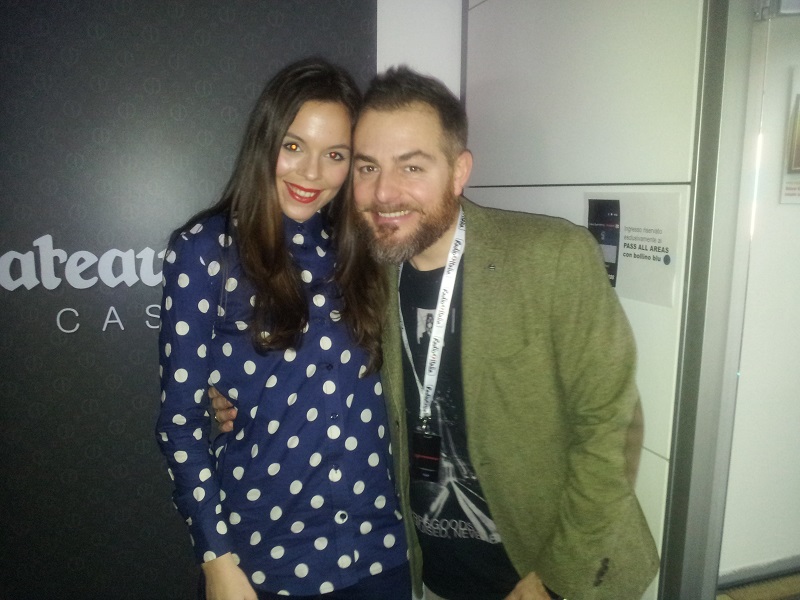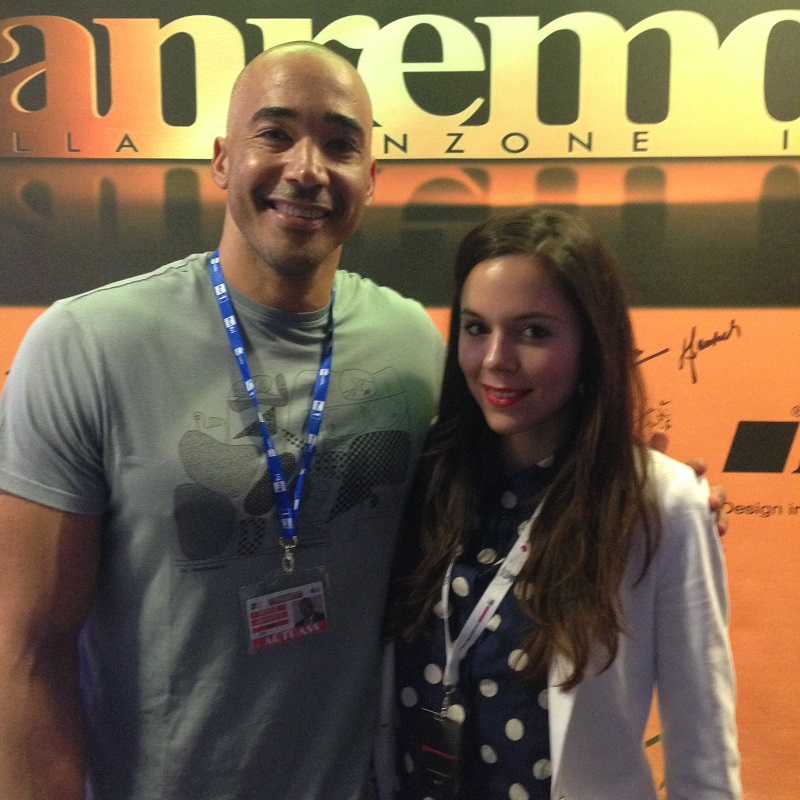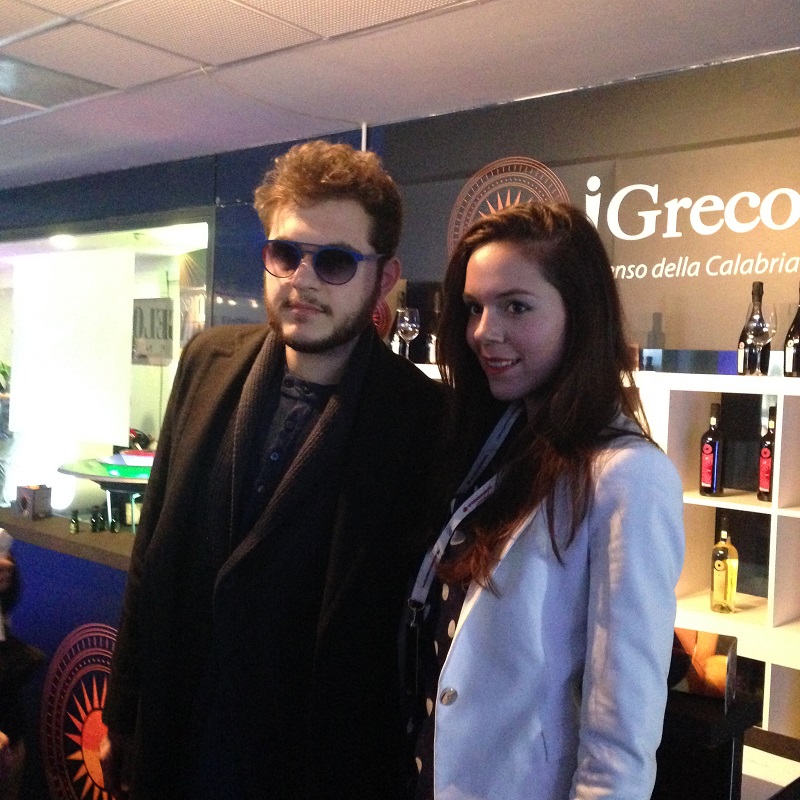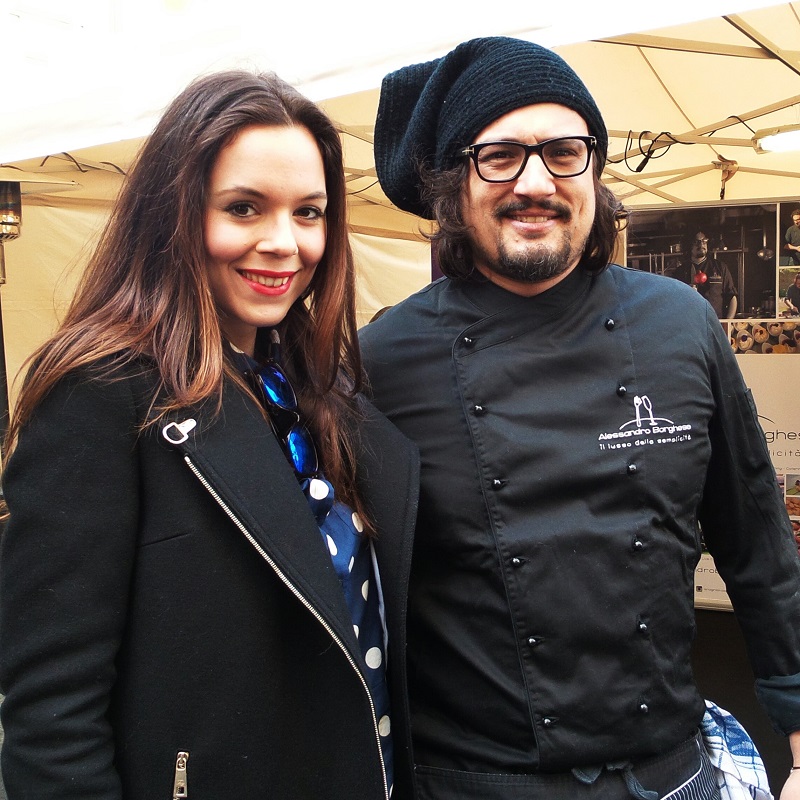 COAT: FAY
SHIRT: EQUIPMENT [COMPRA QUI]
JEANS: FORNARINA (COMPRA QUI)
SHOES: SARENZA.IT
BAG: PRADA
SUNGLASSES: SPEKTRE
♥
DELLA STESSA SERIE:
Scarpe argento: ecco come le ho abbinate nel precedente look!
♥
MY FACEBOOKMY INSTAGRAM | MY TWITTER
Condividi