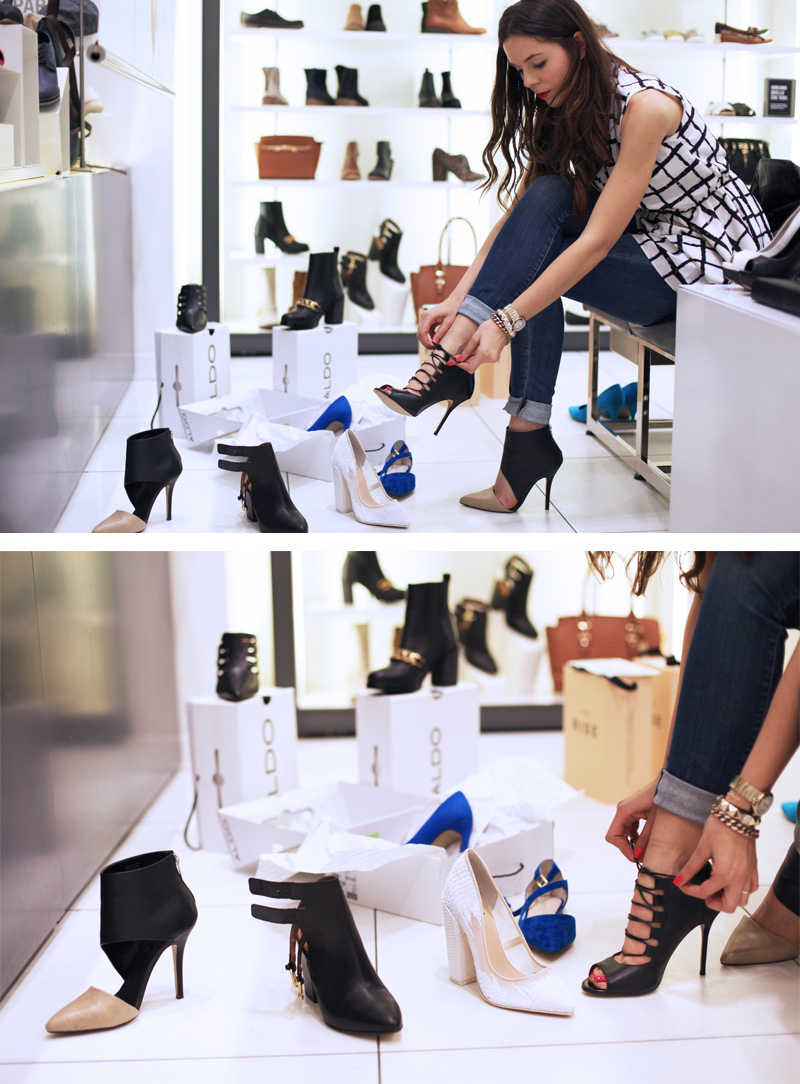 Aldo primavera estate 2014: un aperitivo di shopping in negozio!
Aldo primavera estate 2014. Metti l'ora dell'aperitivo, Milano, tantissime e bellissime scarpe, prezzi accessibili, un mini hamburger gourmet, una chiacchiera qui ed una la. Unisci tutto e troverai la formula dell'aperitivo più bello ever! La location era il negozio Aldo di Milano: una serata per vivere la Aldo Experience. Toccare con mano la collezione Aldo primavera estate 2014 (della quale nel post di oggi troverete i miei pezzi preferiti): provare, riprovare e provare ancora. Inutile dire che a casa sono tornate con me ben due paia di stiletto. Quali? Beh qualcosa avete intravisto sul mio canale Instagram :D Ma voi invece, quale avreste scelto? Io sono curiosa!! Le potete comprare tutte QUI e rimanere connesse con Aldo su Facebook, QUI. Grazie Aldo per la piacevole serata e a voi tutte le foto :)

♥
Think about the happy hour, Milan, a lot of beautiful shoes, lowcost prices, a mini hamburger, some chat chat. Then mix everything and you can immagine the perfect happy hour :D The location was the Aldo shop on Milan: a beautiful night to enjoy the Aldo Experience to see the beautiful Aldo spring summer 2014 collection: today you will see my fav ones! At the endo of the night I was back home with 2 pair of amazing stilettos :D And in your opinion, which are the best shoes among my choices? A big hug girls! :)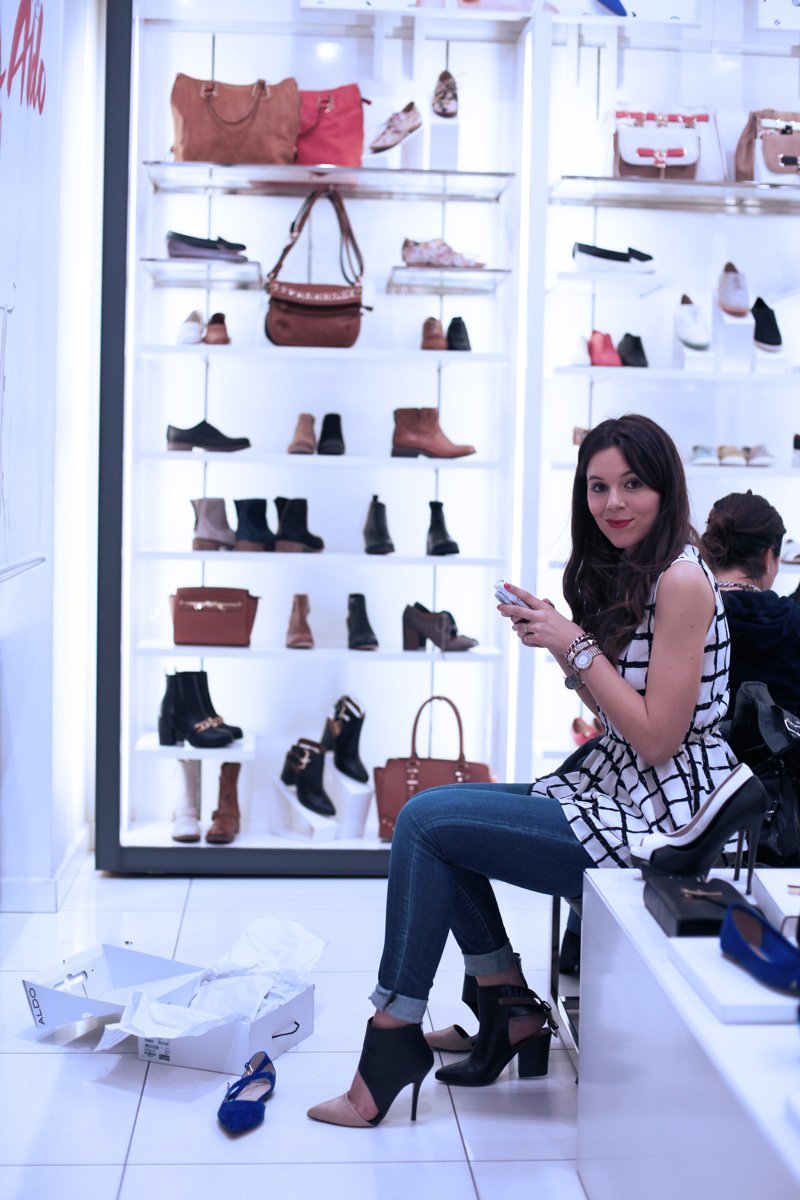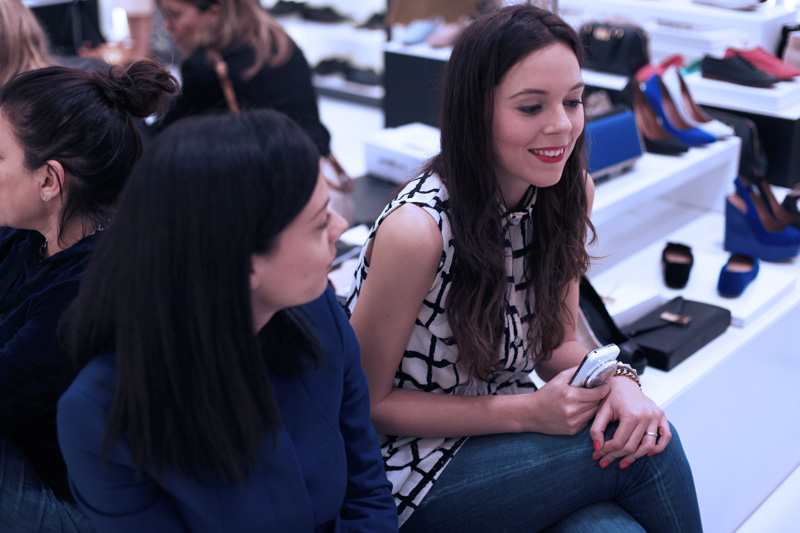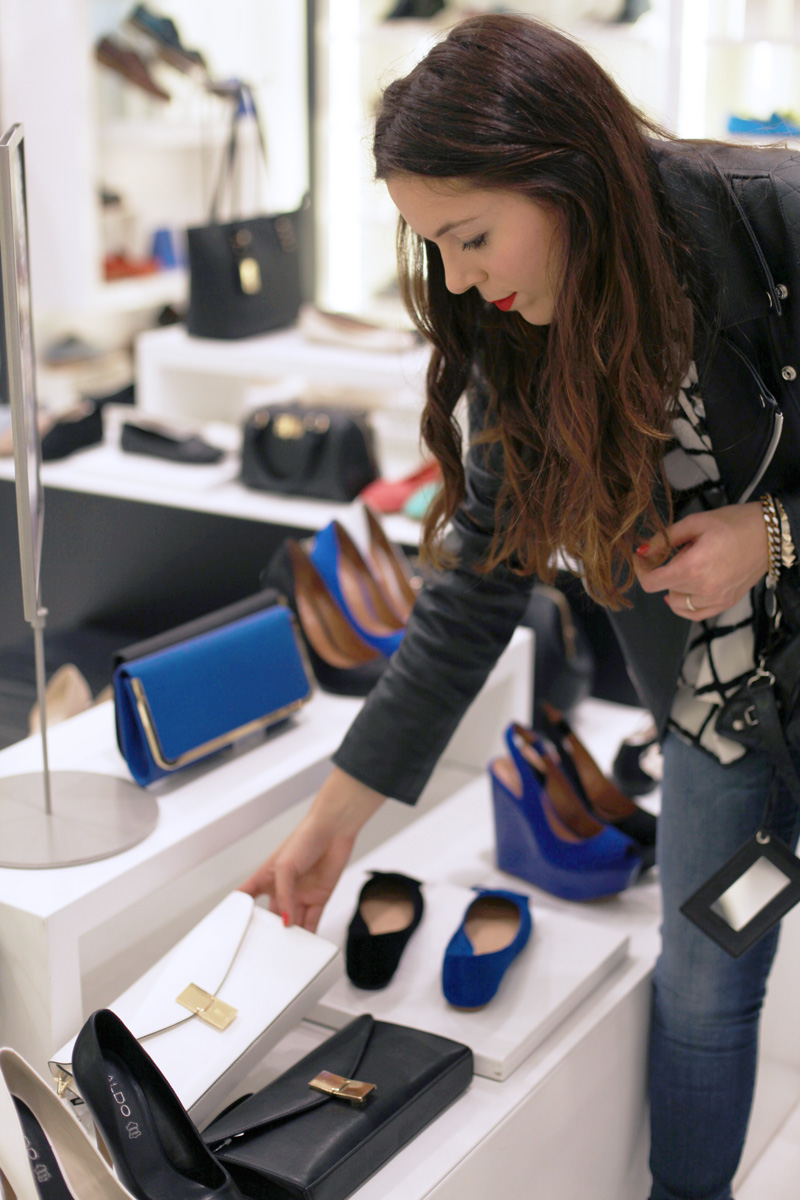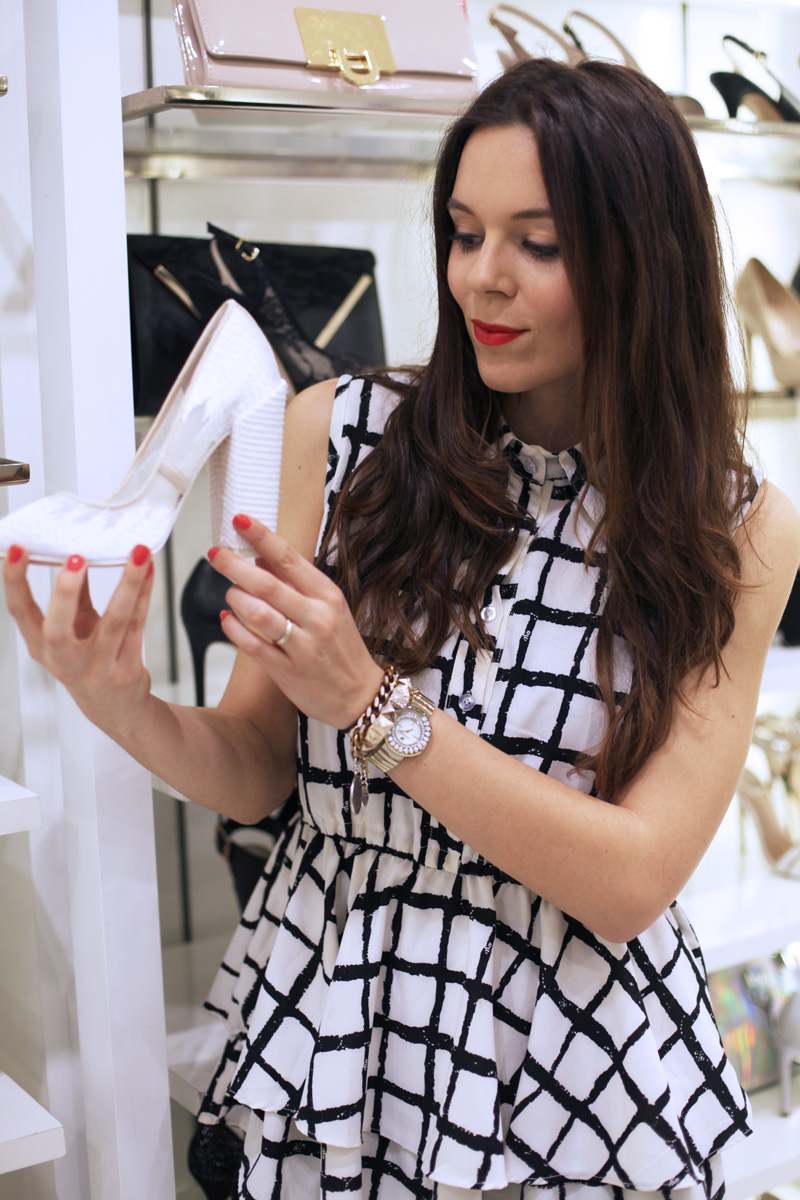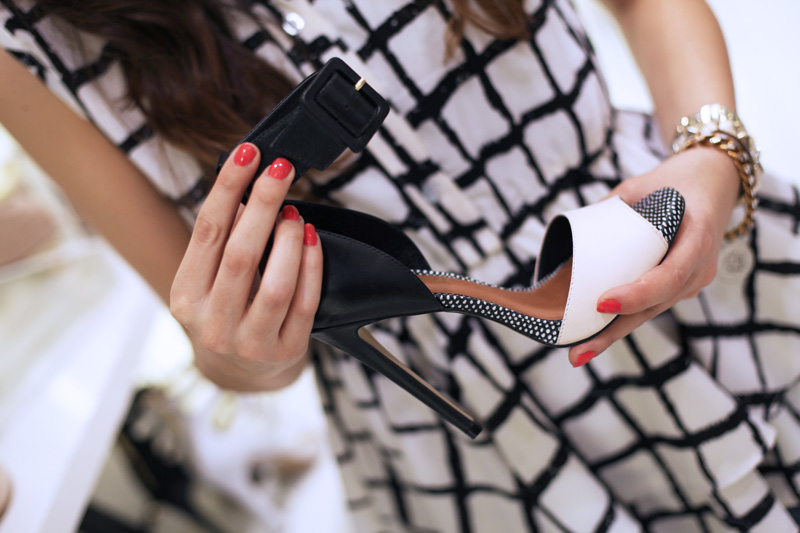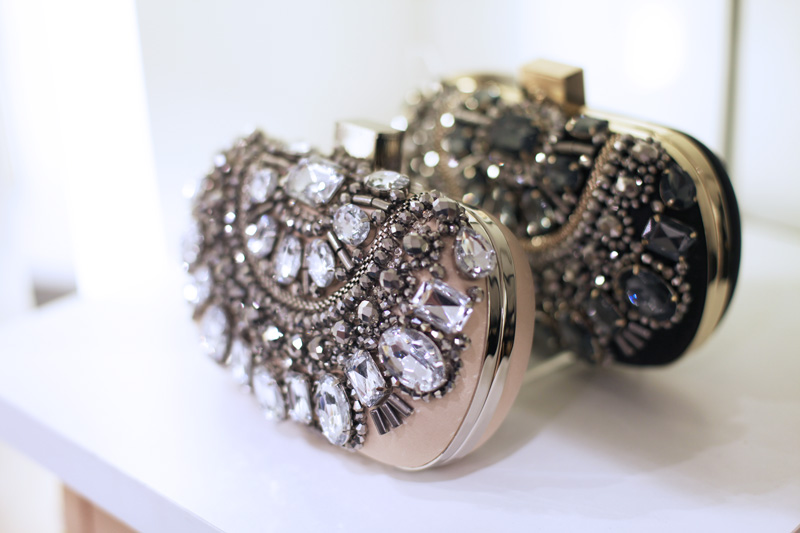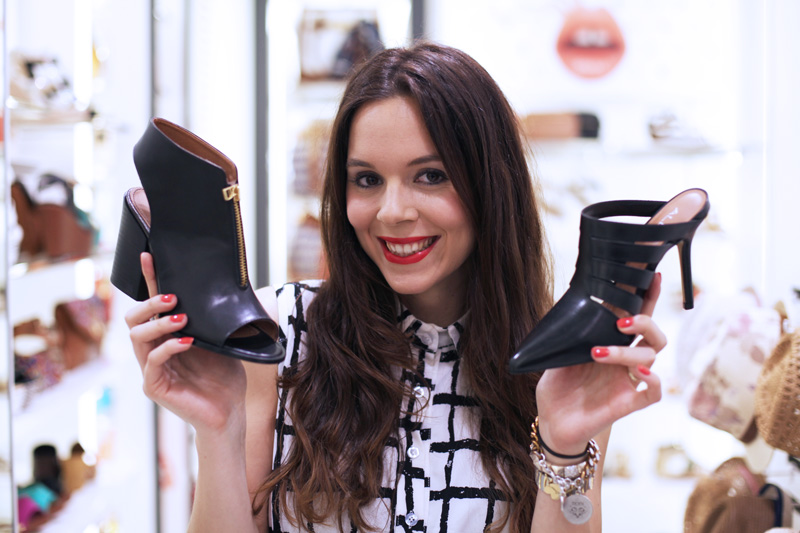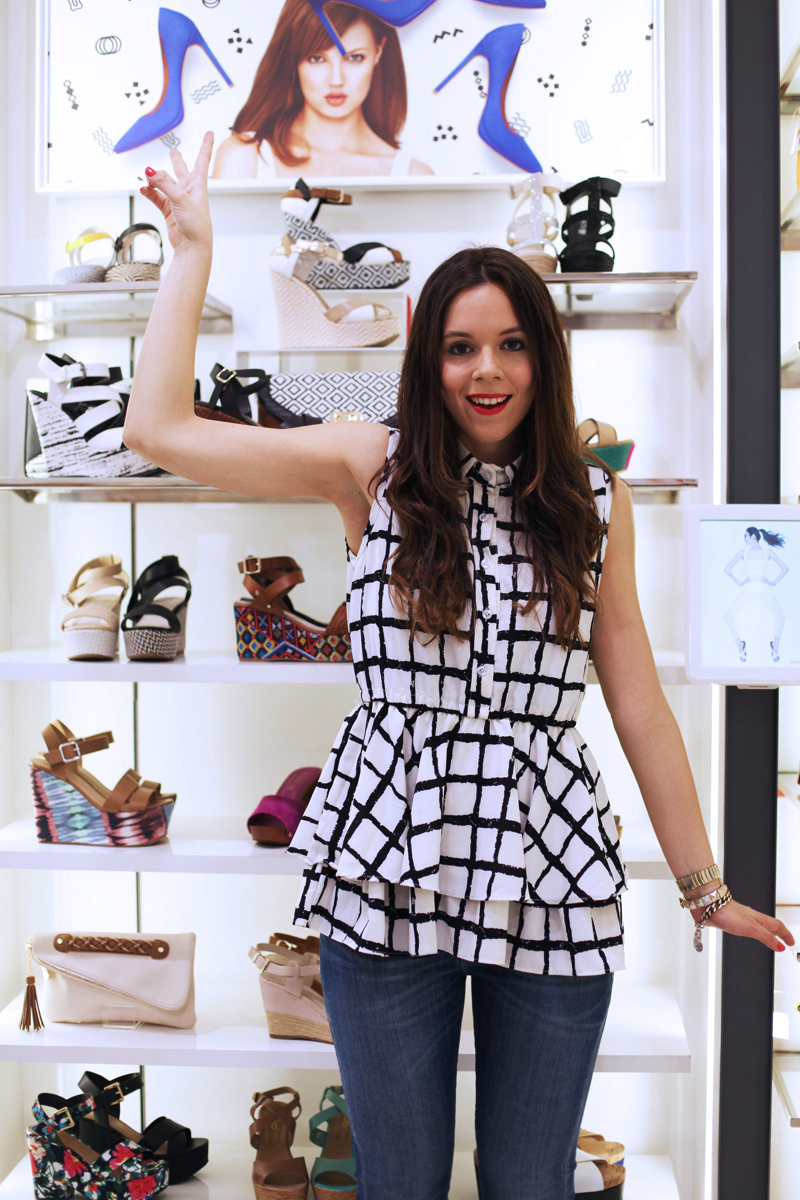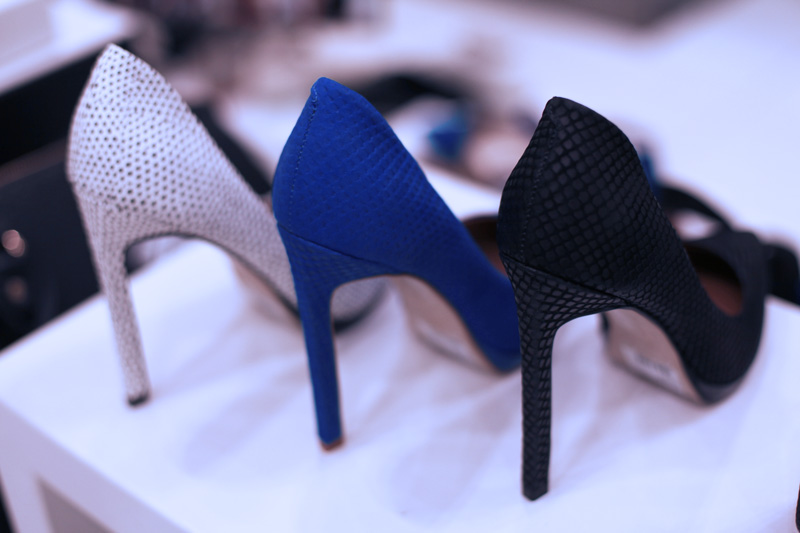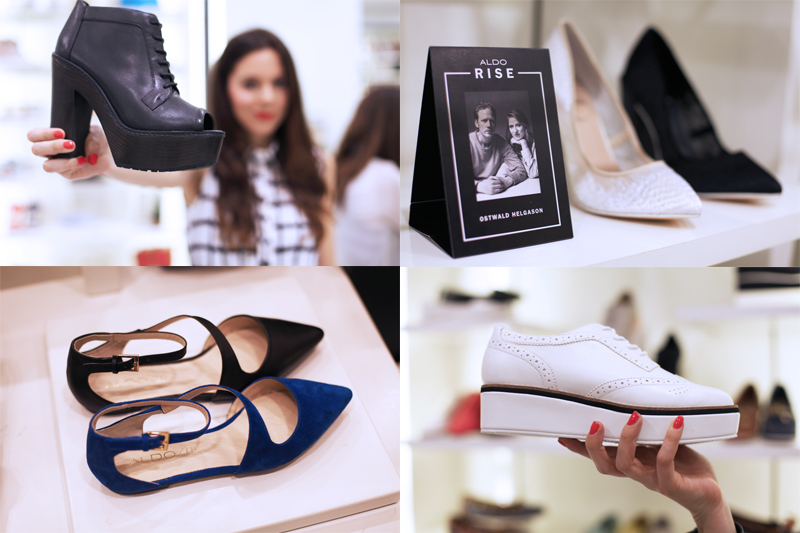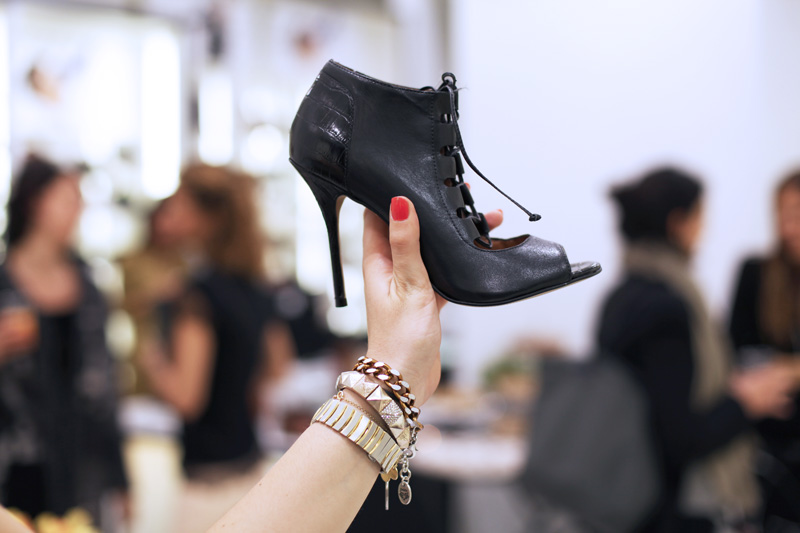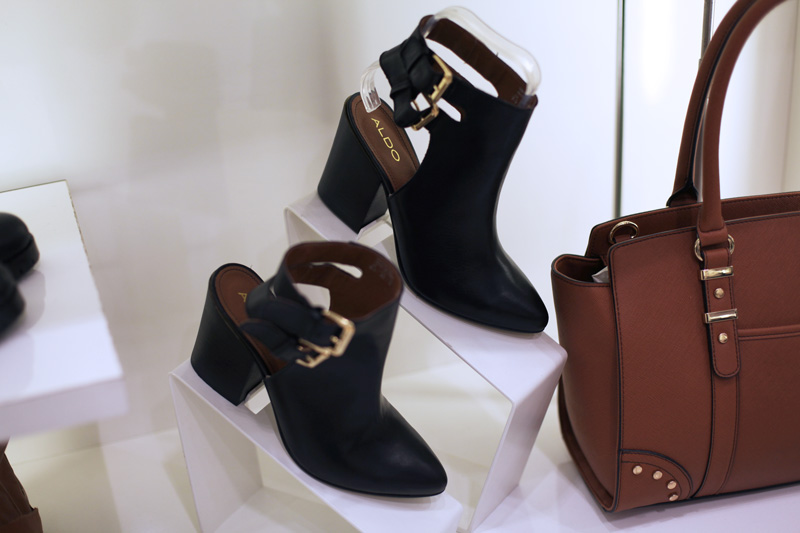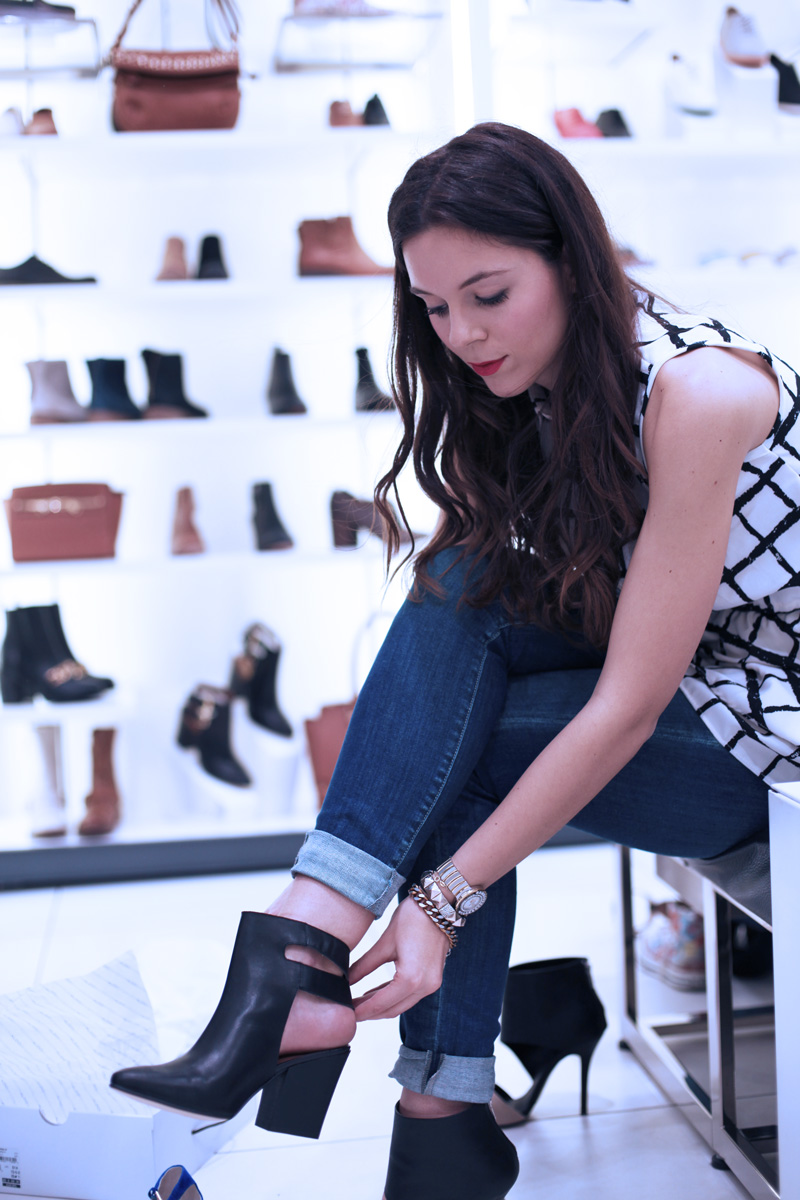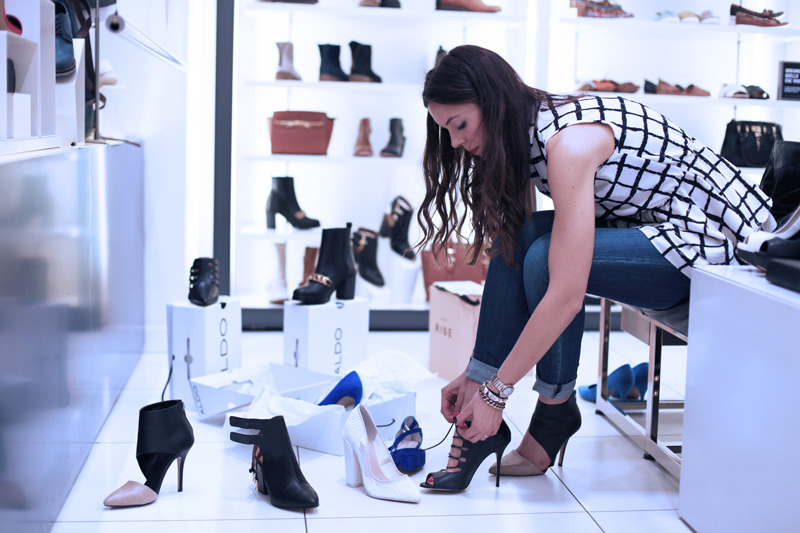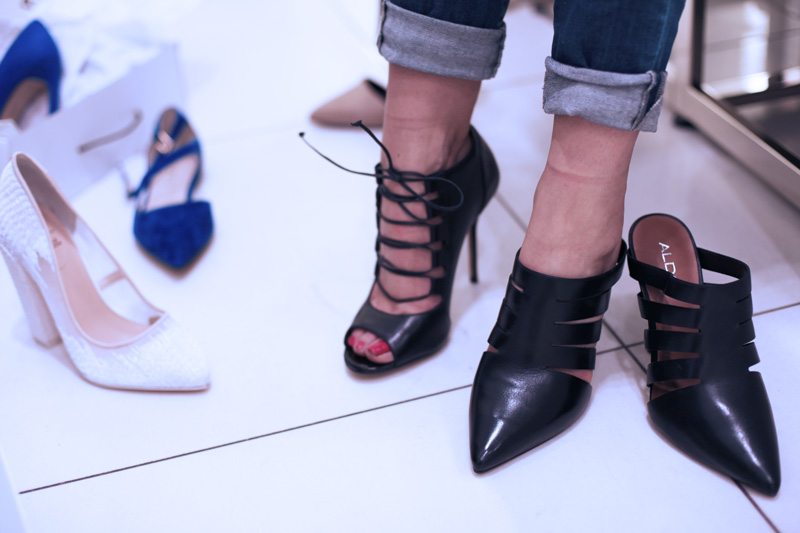 Ed il look che indossavo.. (Con scarpe Aldo, ovviamente :D)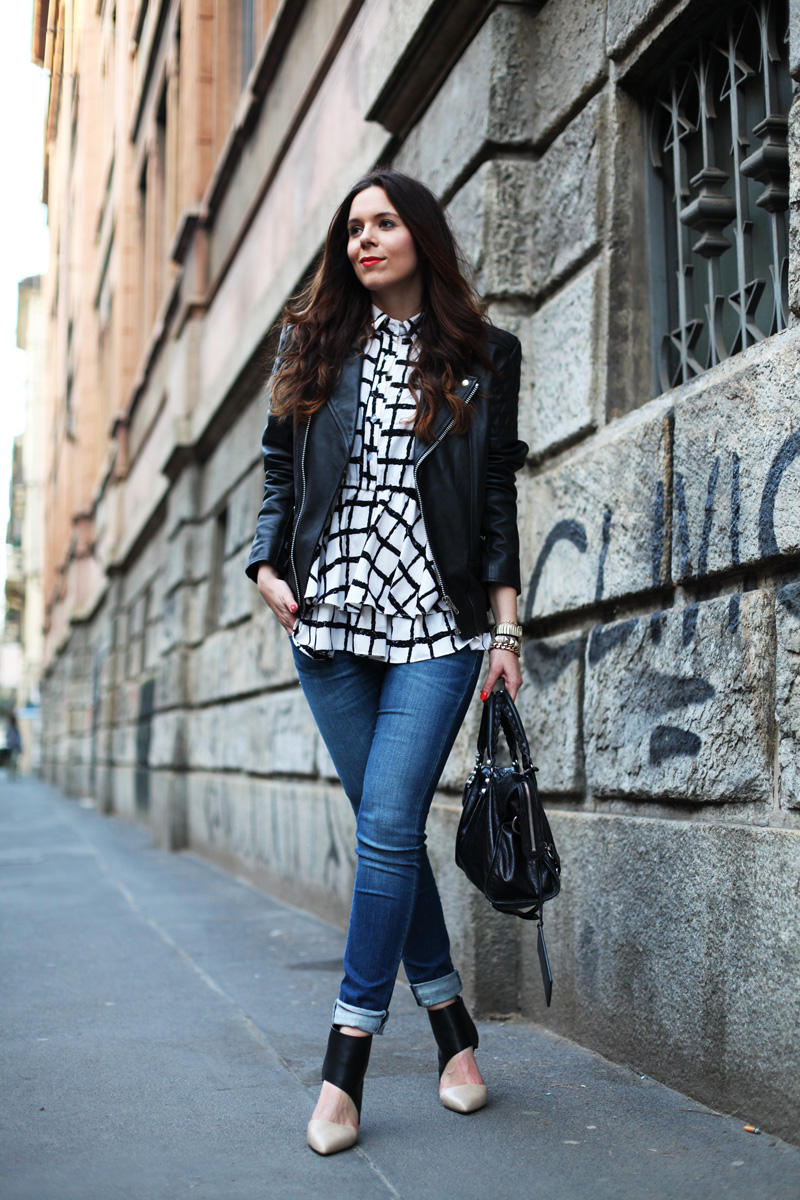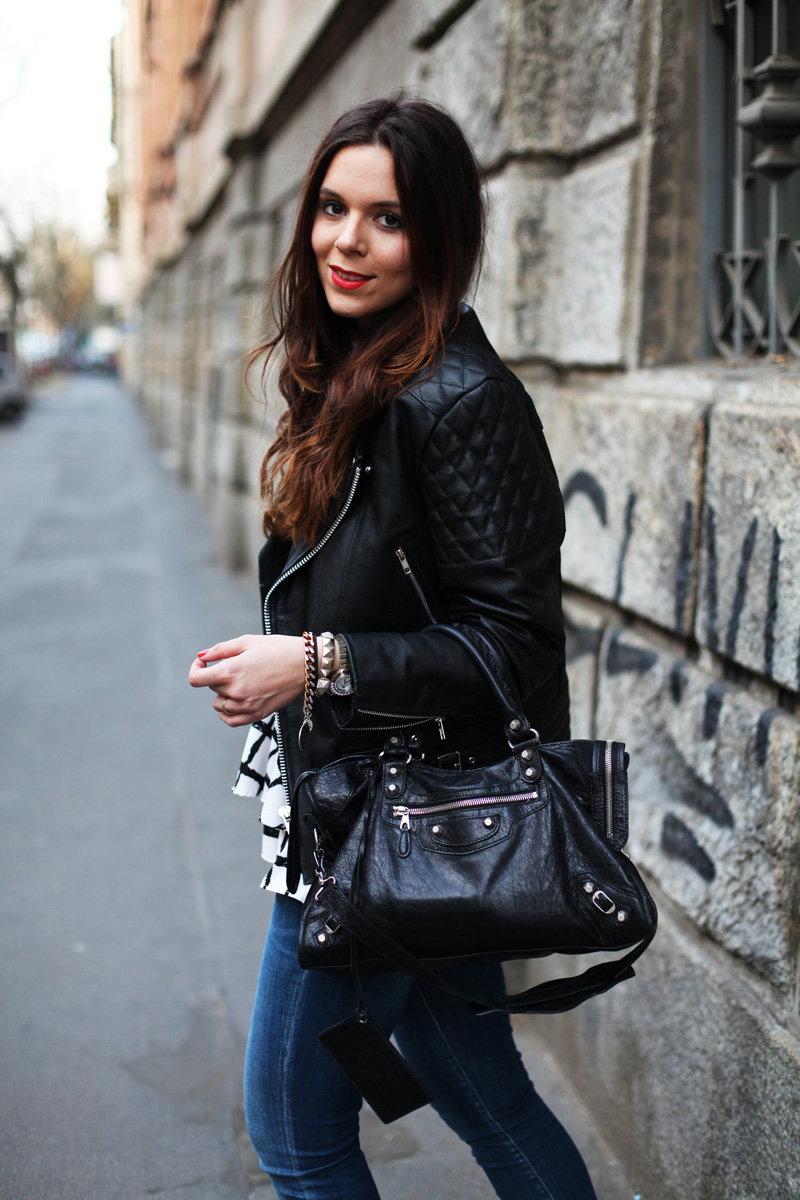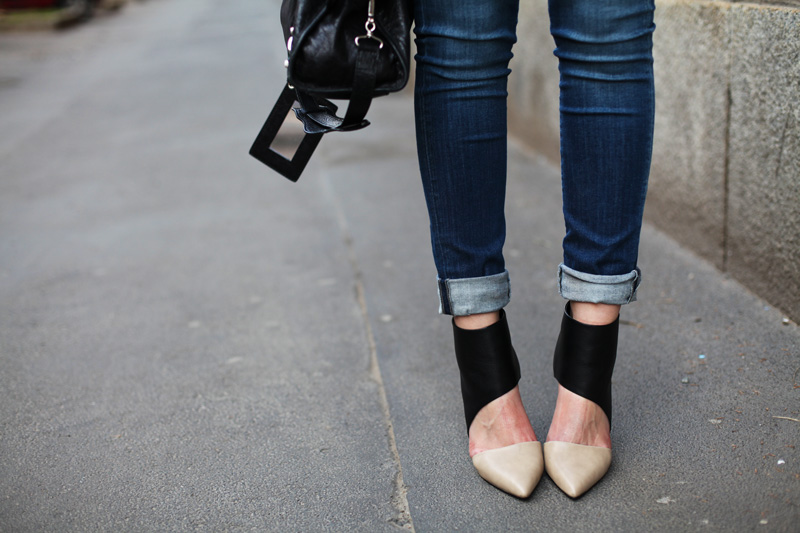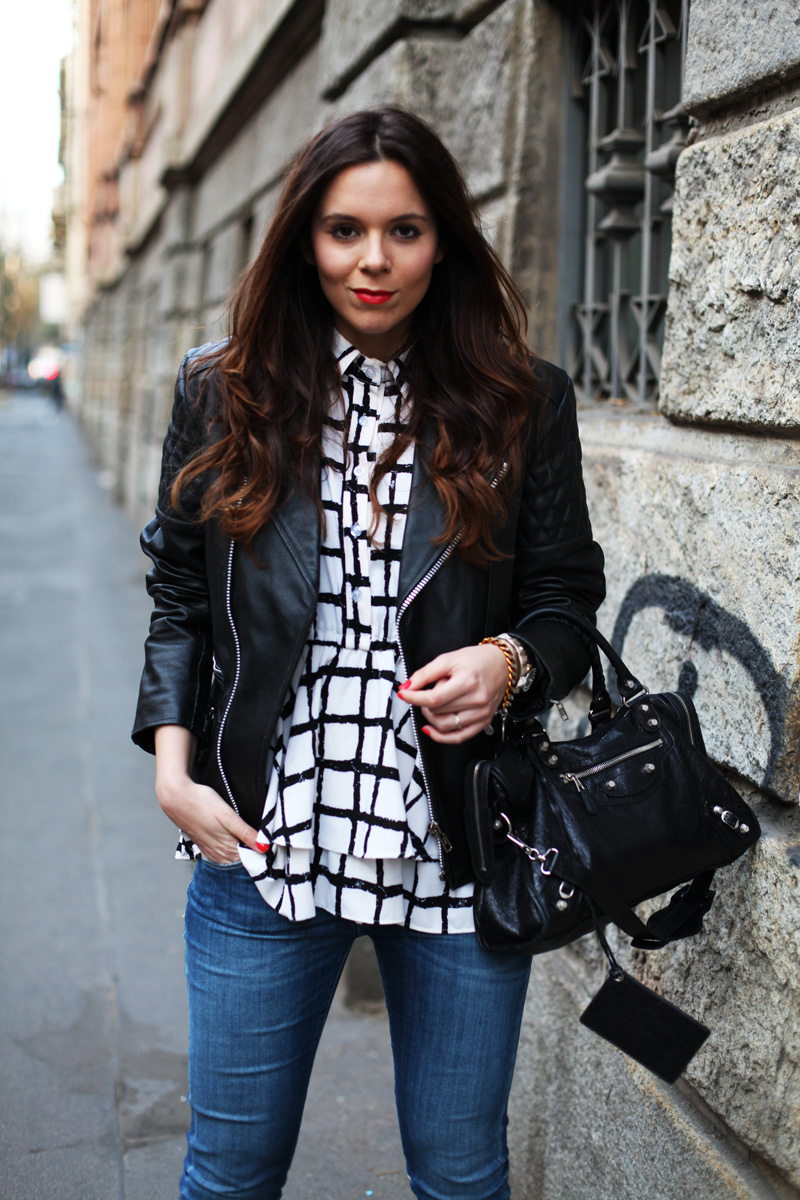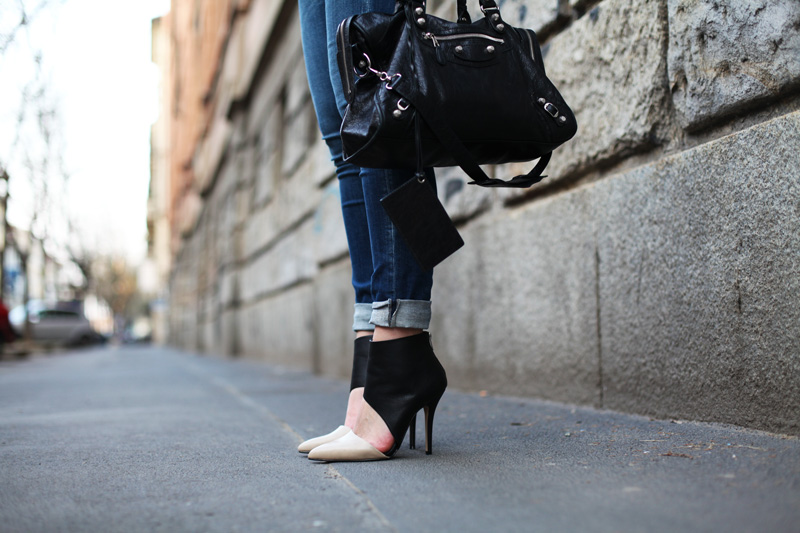 INDOSSAVO:
SHIRT: SHEINSIDE
JACKET: ASOS | Puoi comprarla simile QUI su Asos [L'hai già vista QUI]
JEANS: GEOX | Ecco qualche idea shopping per jeans classici, QUI [Li hai già visti QUI e QUI]
SHOES: ALDO
BAG: BALENCIAGA | Ecco una selezione di borse nere luxury da acquistare QUI [L'hai vista l'ultima volta QUI e QUI]
♥
HAI 5 MINUTI PER LEGGERE ALTRO? VEDIAMO..
Visita la Outfit Gallery per vedere tutti i miei looks in ordine cronologico..
Mezze stagioni: una giacca che mi piace molto!
Colori pastello? Si ma con un po' di grinta!
♥
CURIOSE DI LEGGERMI IN DIRETTA?
Seguimi su INSTAGRAM @ireneccloset [Per le fotografie delle mie giornate] e su TWITTER @ireneccloset [per i miei deliri in diretta!]
Condividi