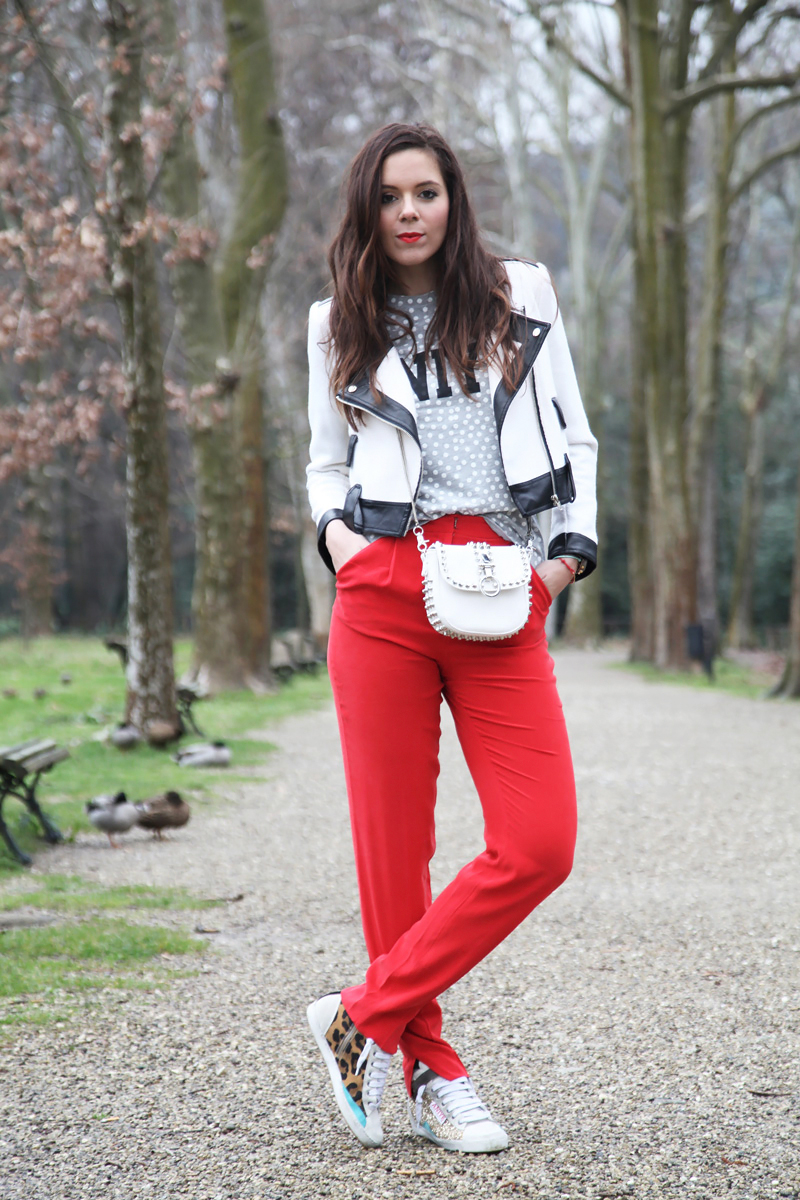 Casual chic look: perchè indossare le sneakers è tutto un programma!
Casual chic look. Quando ho aperto il blog, ormai 4 anni or sono, avevo questa strana concezione che le sneakers dovessero essere rilegate soltanto ai momenti di puro relax (vedi, le indosso per andare in palestra o a fare la spesa) e per poco altro. E' vero anche che, durante questi 4 anni di blog, le sneakers sono state sdoganate  per situazioni d'uso diverse dopo un periodo di forte declino, diciamo così. Mi ricordo che quanto io ero alle scuole medie – inizio scuole superiori c'era quel boom pazzesco di alcuni tipi di Nike, vi ricordate? (Le Squalo, le Silver, ah, che tempi!). Poi il vuoto (Con brevi periodi di crescita di alcuni modelli di scarpa tra i regazzini, vedi le Puma, le Tiger effetto pugile ommioddio, oppure le evergreen Converse).
Adesso, per me, è sneakers mania. Abbiamo iniziato qualche anno fa con un ritorno folle delle Converse, per poi passare a tutte le sneakers da running (che hanno invaso lo streetstyle di tutto il mondo) o quelle con la zeppa interna (Isabel Marant docet). Adesso le sneakers sono mille ed una diversa ed ogni settimana netta ne "va di moda" una nuova. Insomma, le sneakers sono stata sdoganate per occasioni d'uso diverse. E non è vero che le snekers siano troppo casual: con il giusto abbinamento anche le sneakers possono diventare chic (anzi, meglio, diciamo casual chic!).
Ho indossato di nuovo (sì, perchè le hai già viste qui), le mie sneakers estrose di Aniye By (Le puoi comprare QUI), questa volta abbinate ad un pantalone diritto diritto che allunga e slancia e che dal tessuto può essere considerato più chic che casual e che ho deciso di abbinare ad una giacchetta bon ton ma con profili grintosi come la mini bag (se vi piacciono, leggi qui!) e degli accessori speciali. Indosso infatti degli speciali bracciali #FriendsFight di Aldo il cui costo di 5,90 euro è devoluto al 100% a Partners In Health e al loro programmi per combattere HIV/AIDS e aiutare coloro che hanno già contratto la malattia (Puoi comprarli QUI).
Spero che questo look vi piaccia e mi raccomando, non perdetevi il post di domani in cui vi racconto di più di un nuovo progetto :)))
P.S. Anche oggi indosso il Mascara Miss Manga :D
♥
When I opened my blog, 4 years ago, I tought that sneakers were only relax shoes. I mean shoes to be worn for the gym or for shopping time. Well I have to say that during those 4 years the sneakers have been accepted as shoes for different occasions (Well, you know, italy is the traditional fashion country!). So, you know, now sneakers could be worn for different events.. from the sporty ones to the chic ones (Well, the casual chic ones!). Today I have worn again my Aniye By sneakers. This time I decided to combine them with those lovely red chic Milly pants and this spike casual chic bag by Motivi. What do you think? The bracelets I'm wearing today are from Aldo #friendsfight campaign: all the profits will be devoleved to Partners in Health and the HIV / AIDS programs (You can buy them here). Hope you'll like this look, can't wait to hear your ideas!!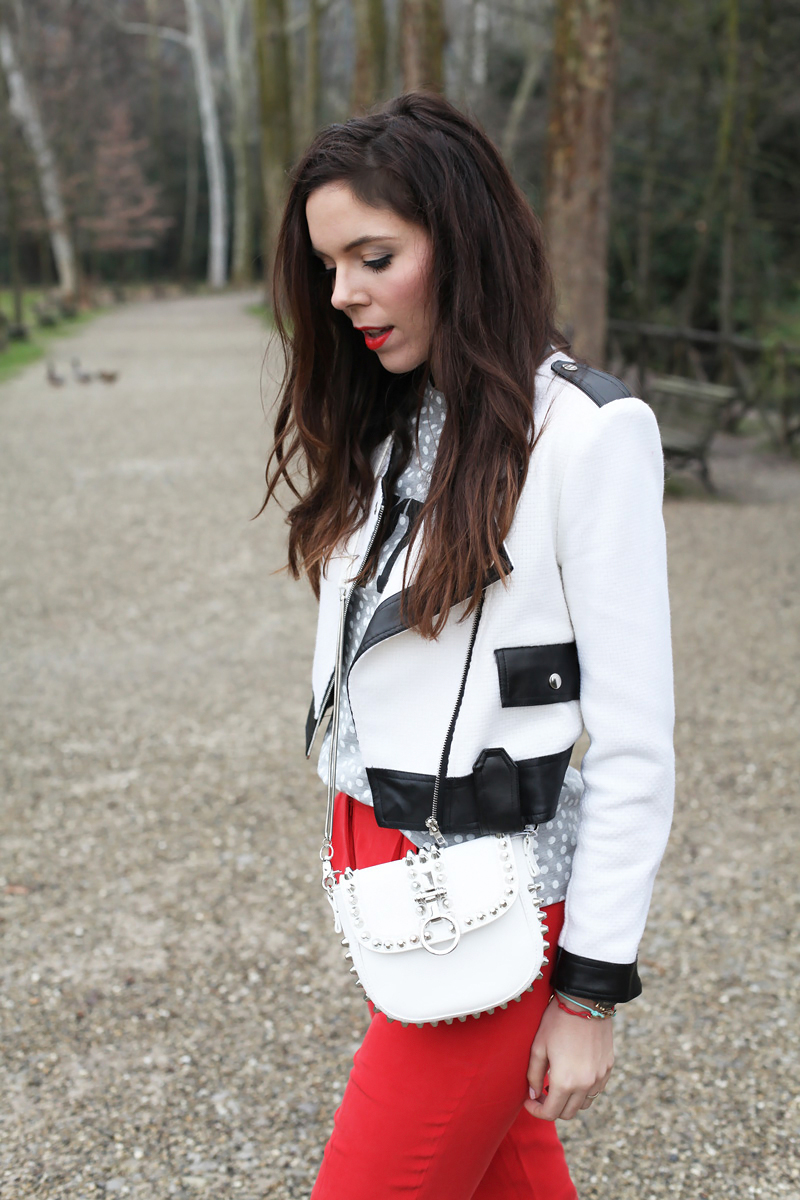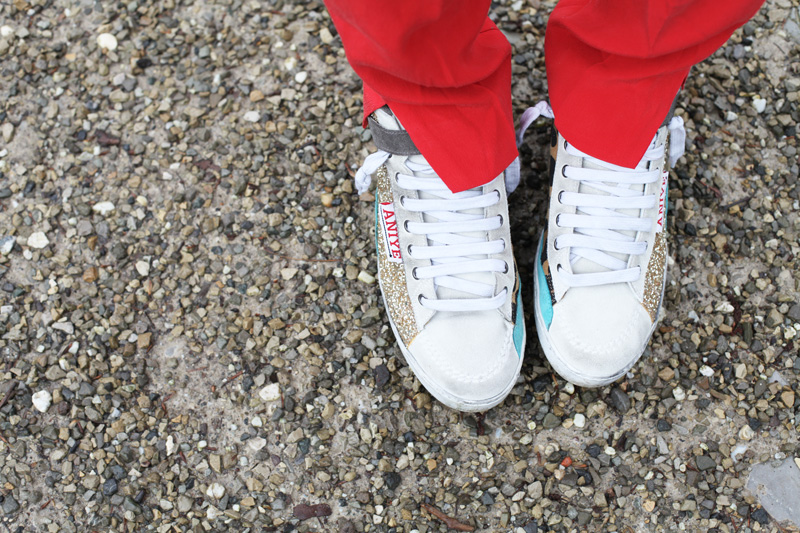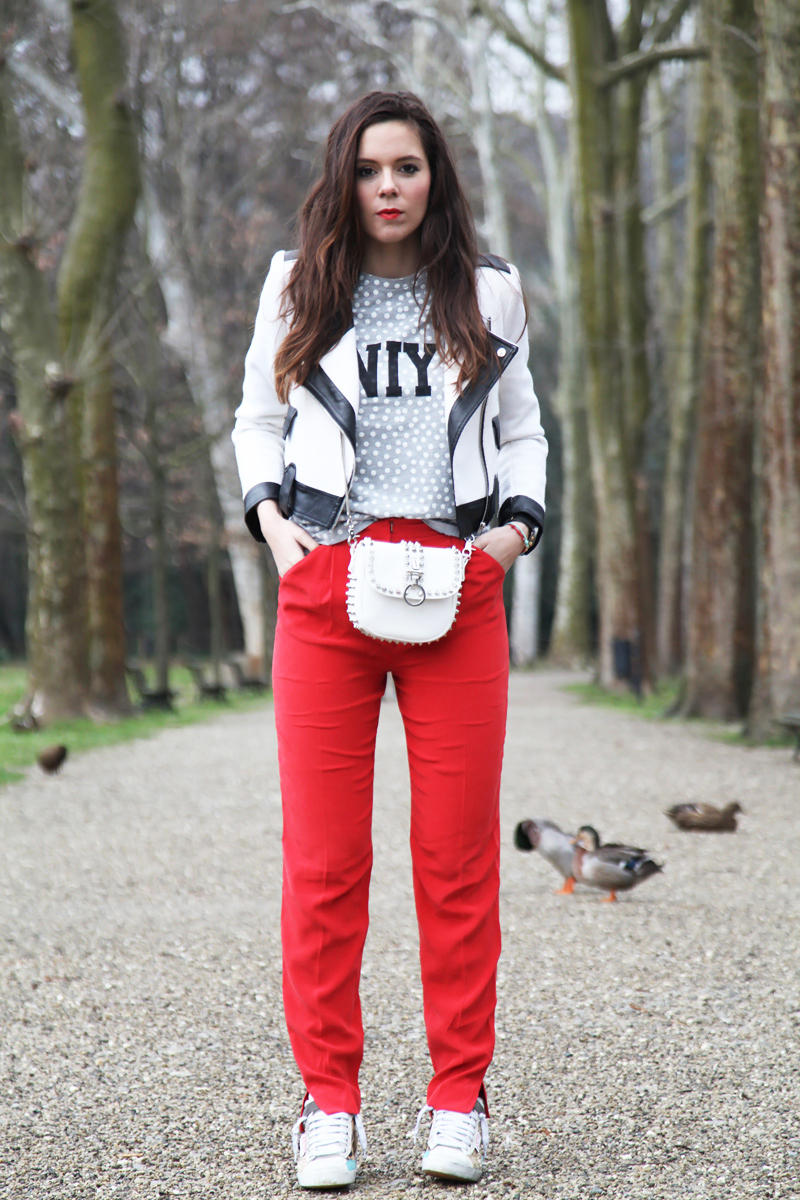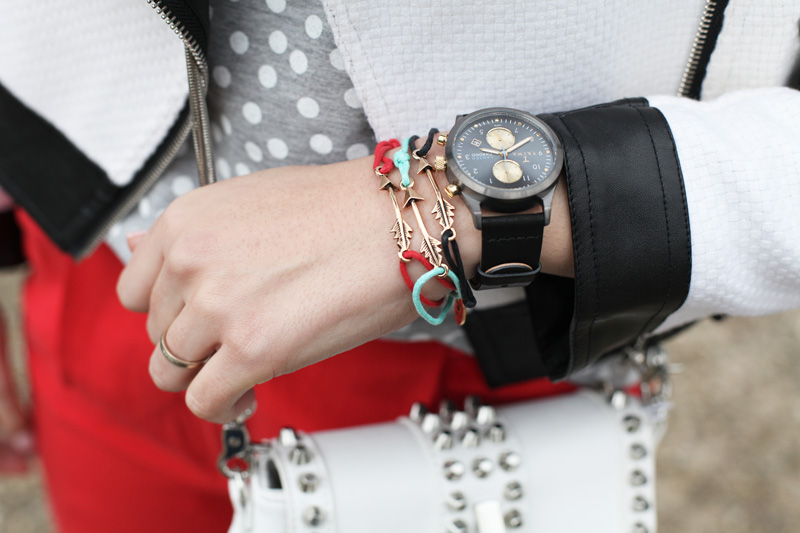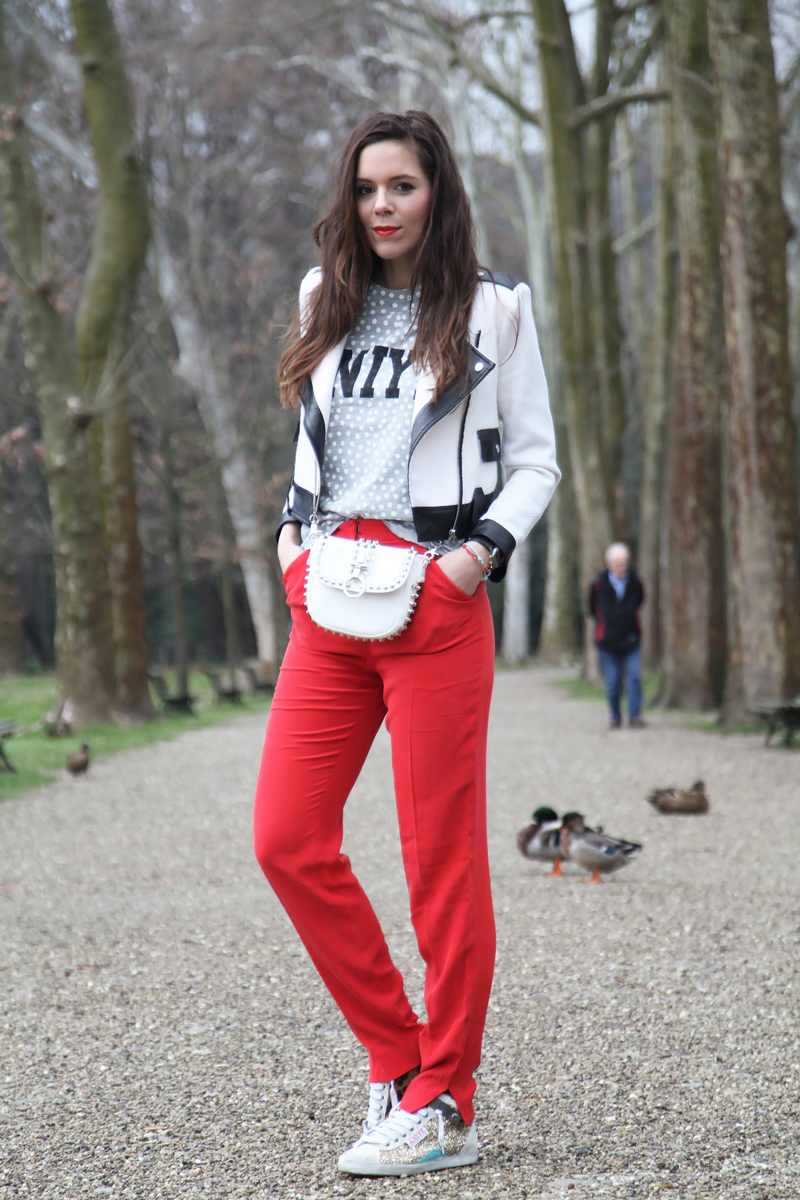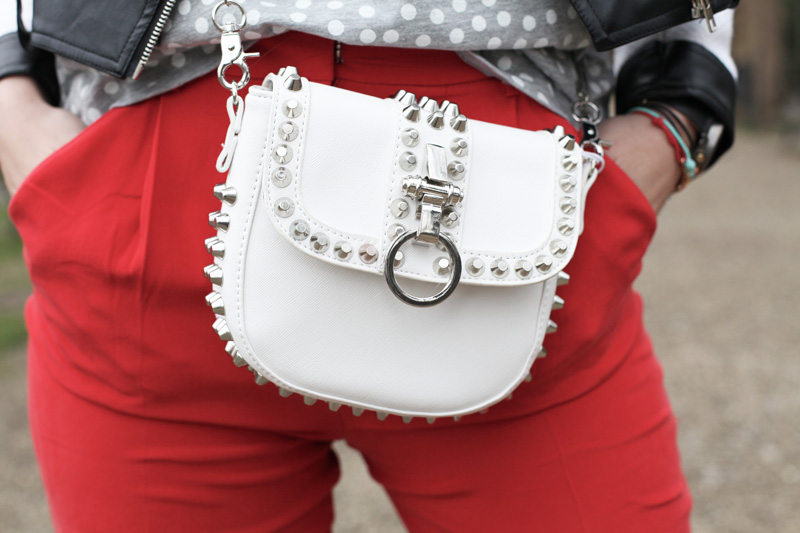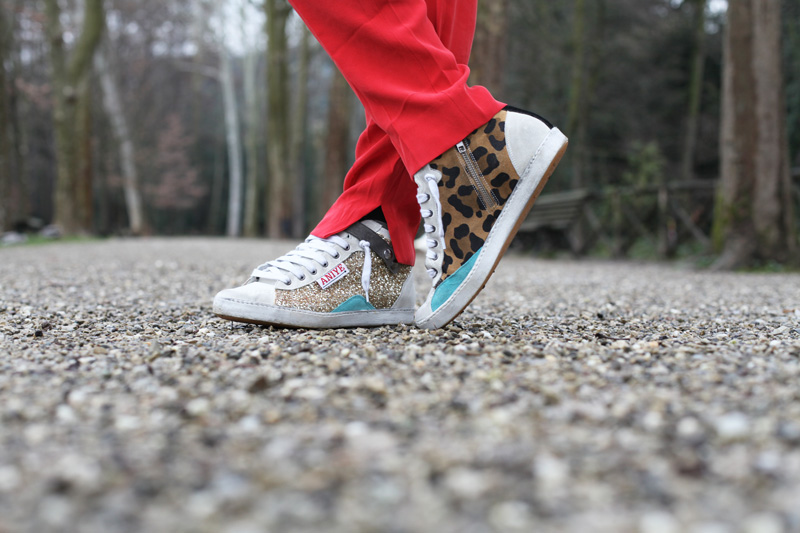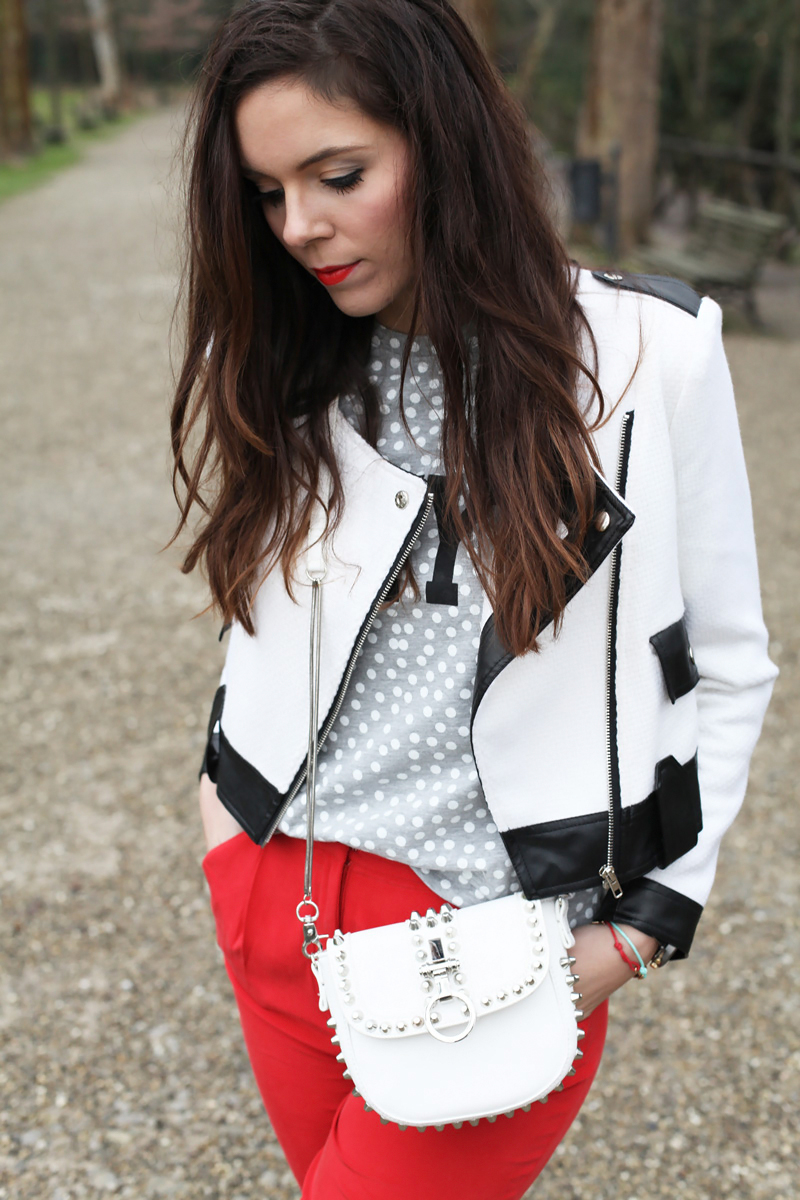 SHIRT: ANIYE BY | La puoi comprare direttamente  QUI
BRACELETS: ALDO FIGHTS AIDS | Comprali QUI a 5,90 euro l'uno!
SHOES:  ANIYE BY | Le puoi comprare direttamente QUI [Le hai viste in un altro look!]
PANTS: MILLY| Puoi comprare Milly QUI [Ne hai visti di simili qui]

BAG: MOTIVI
WATCH: TRIWA 

MAKE UP: DIOR | Compra Dior direttamente QUI
♥
DELLA STESSA SERIE:
Converse: idee per gli abbinamenti
Scarpe da running per il giorno e per la sera!
Le sneakers con la zeppa interna
Pantaloni rossi: in versione rock!
Un paio di pantaloni rossi.. sotto la pioggia :)
♥
Condividi