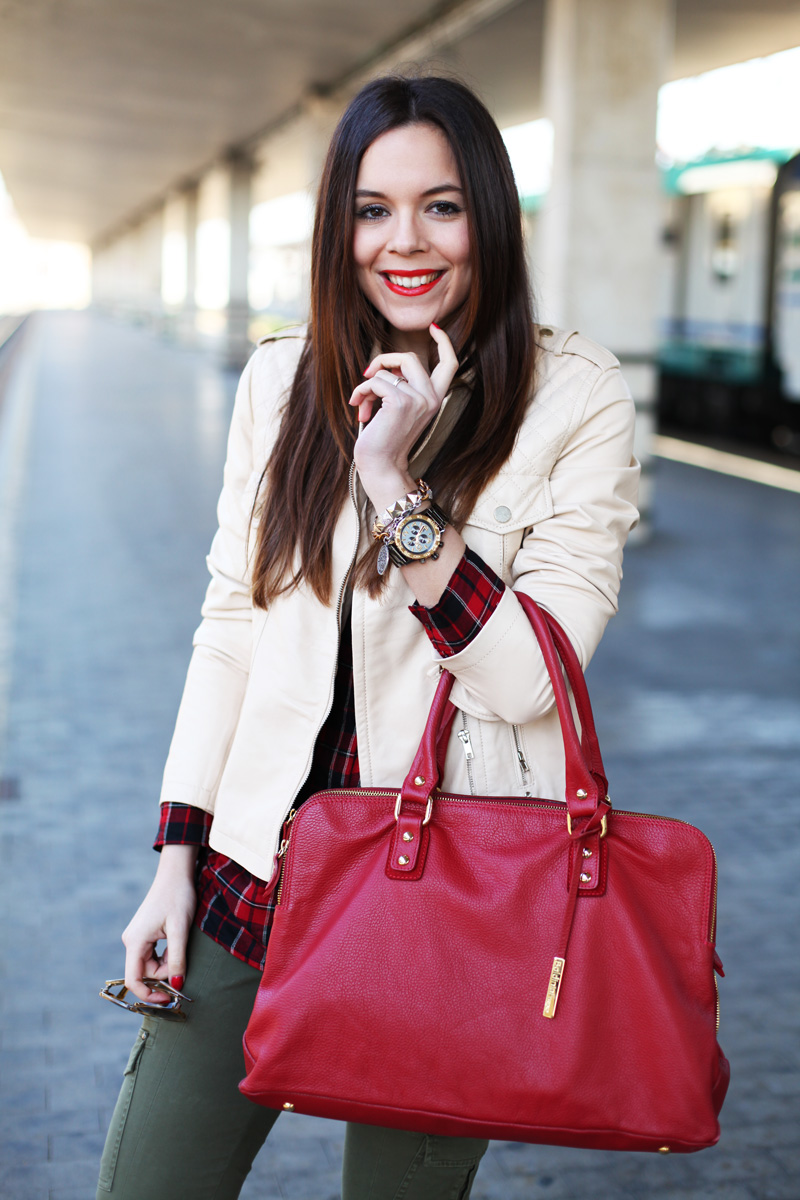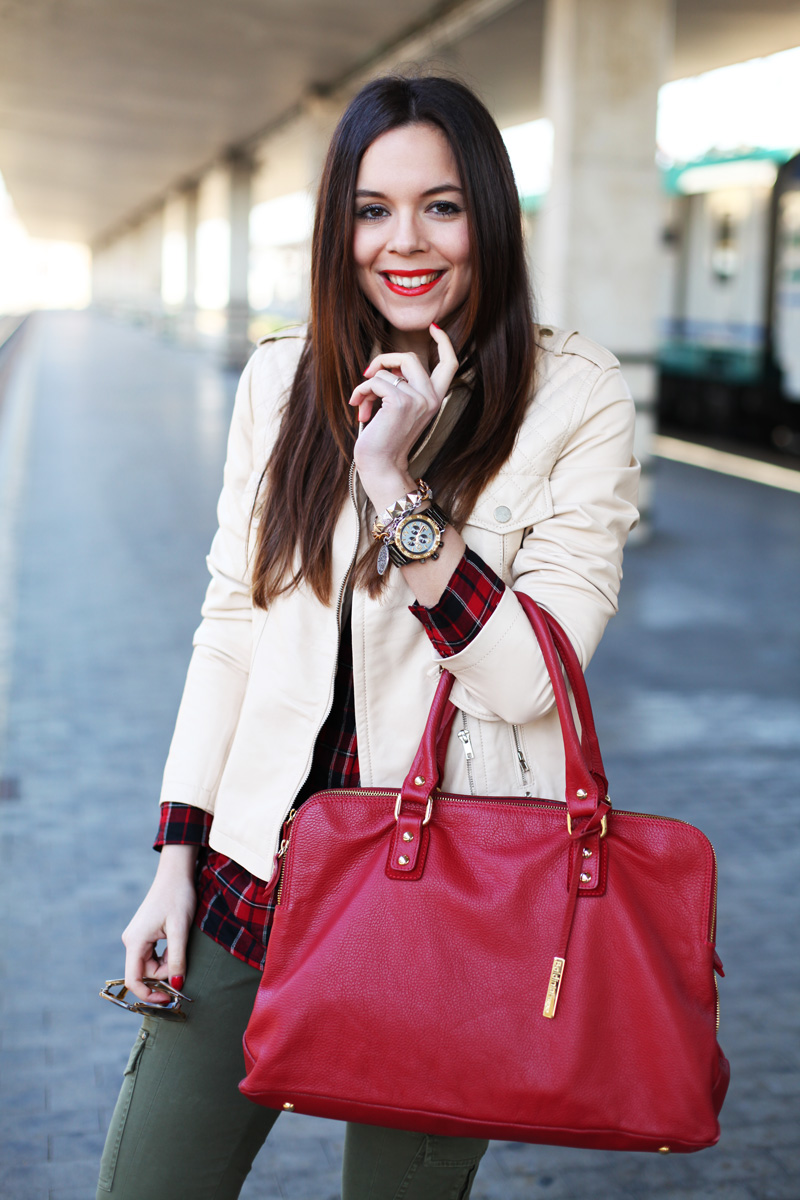 Look da viaggio: ecco come mi vesto quando viaggio, comoda ma.. con stile!
Look da viaggio. Ciao bellissime! Vi scrivo di ritorno da Milano (Vi racconto tutto quello che ho fatto nel post di domani :D). Ah, viaggiare, quanto mi piace! In macchina, in treno, in aereo, in nave.. va bene qualsiasi mezzo, basta viaggiare! Il bello di viaggiare, non solo è scoprire nuovi posti (Anche perchè in questi giorni Milano e Roma sono state le tappe fisse e, per quanto meravigliose, le conosco ormai abbastanza bene :D), ma anche conoscere nuove persone, imparare cose nuove, aprire la mente. Vi avevo già raccontato la mia passione, QUI. Così oggi ho pensato di farvi vedere un look da viaggio, anzi da viaggiatrice provetta: una borsa gigante ma colorata (In tinta con il rossetto ovviamente, ehehe!) che potete acquistare QUI in versione luxury e QUI in versione lowcost, un paio di pantaloni sportivoni color militare ed un paio di sneakers belle ma comode, comode, comidissime. Queste sono di Voile Blanche e le trovate QUI. Abbiamo scattato queste foto alla oramai mitica stazione Santa Maria Novella prima della partenza: voi che dite di questo look? E se a proposito di viaggi, anche voi in partenza, leggetevi il post di come si prepara la valigia perfetta :D. Bacissimi fanciulle ci sentiamo domani con tutte le foto dell'evento di Milano e grazie di seguirmi sempre! :)
♥
Good morning beauties! I'm writing you from home, here in Florence (I'll tell you everything about my day in Milan tomorrow!). Ah, I love to travel so much! Cars, trains, airplanes, ships.. everything is ok when we are talking about travels. I love to travel, not only to discover new places but also to meet new people, discover new things! So today I was thinking to show you my travel outfit :D Shoot at Santa Maria Novella (Florence) train station: a super big bag, a pair of sporty pants and a pair of beautiful and comfy by Voile Blanche. What do you think about this look? :))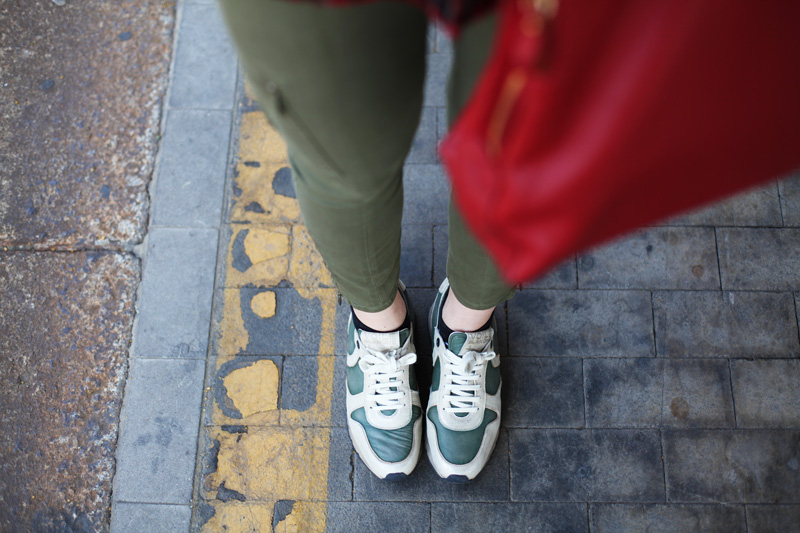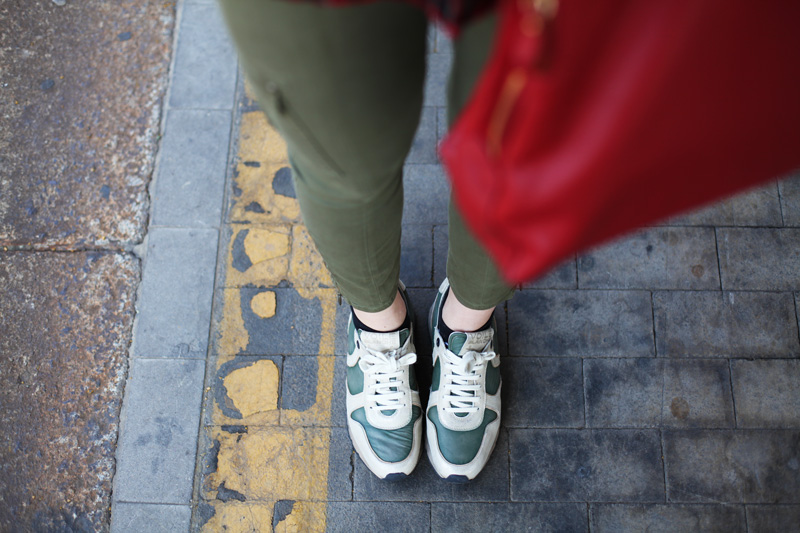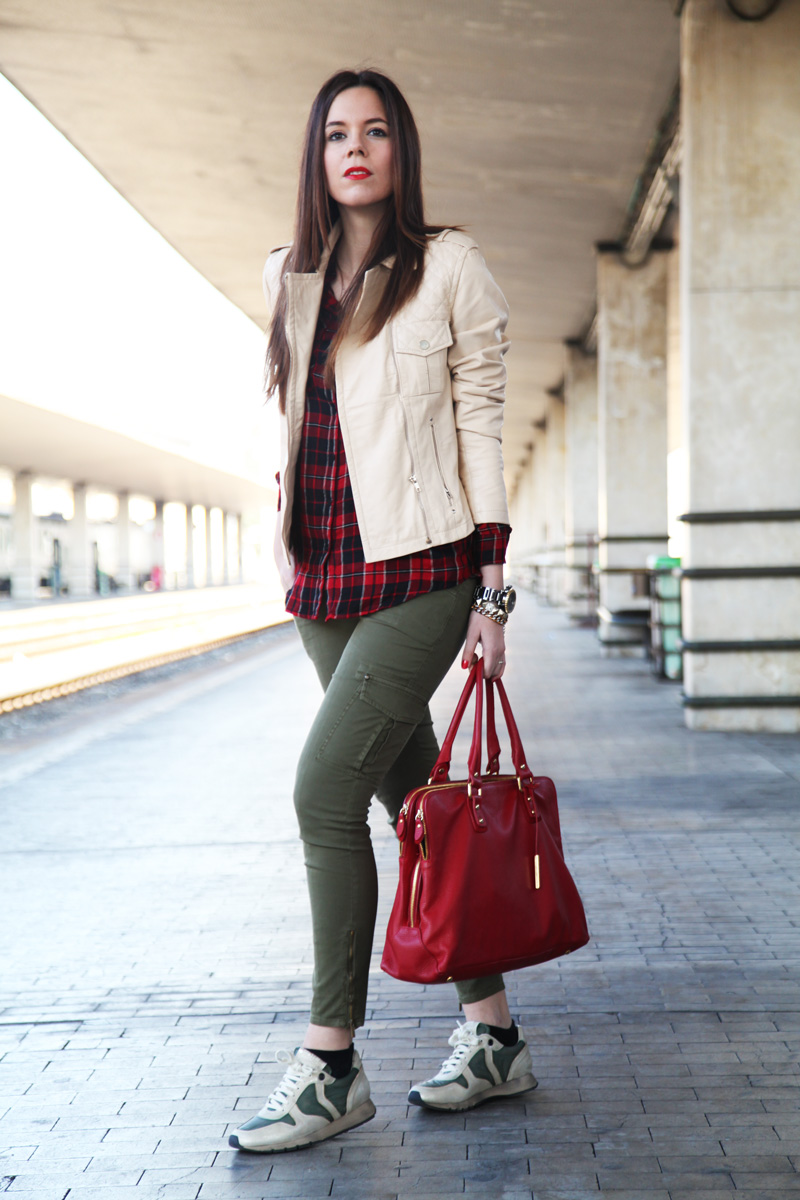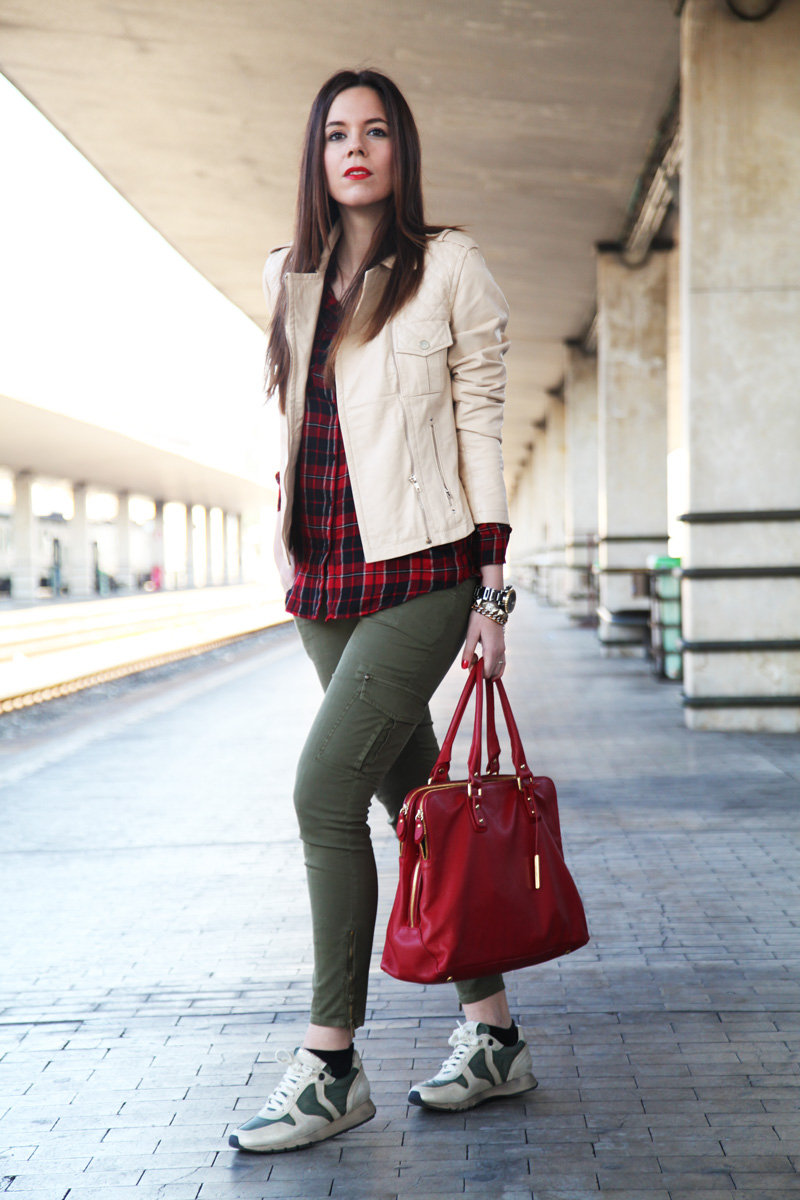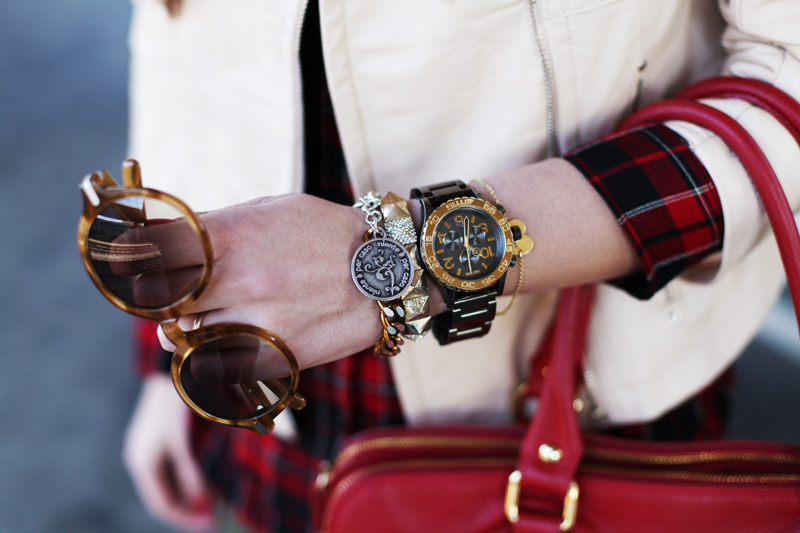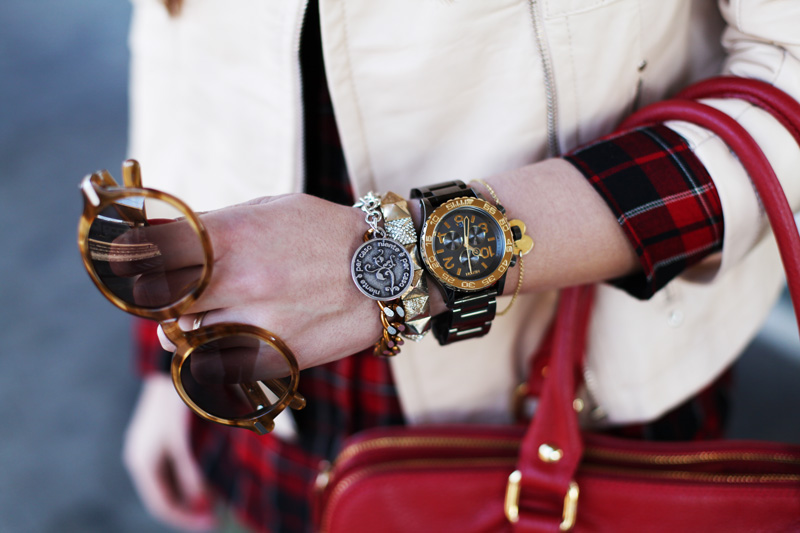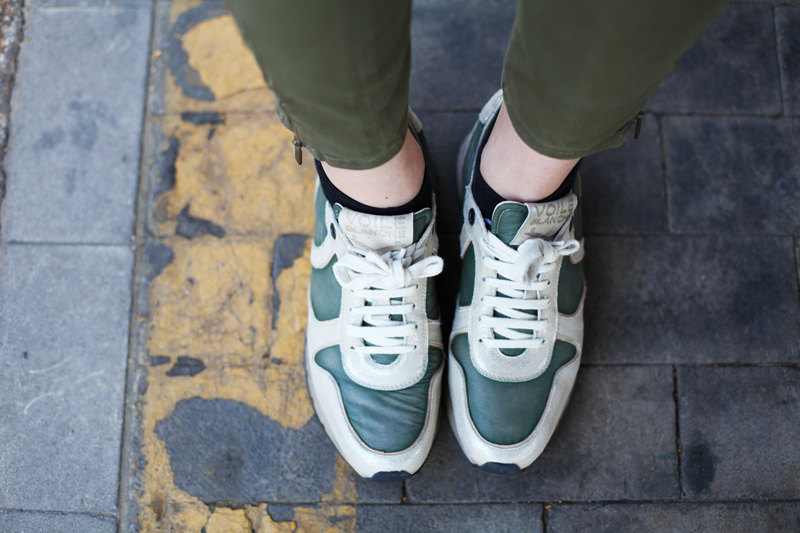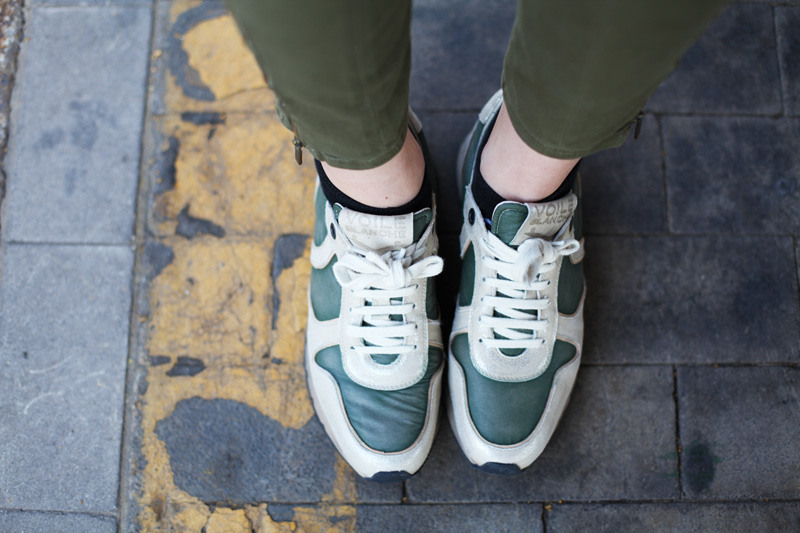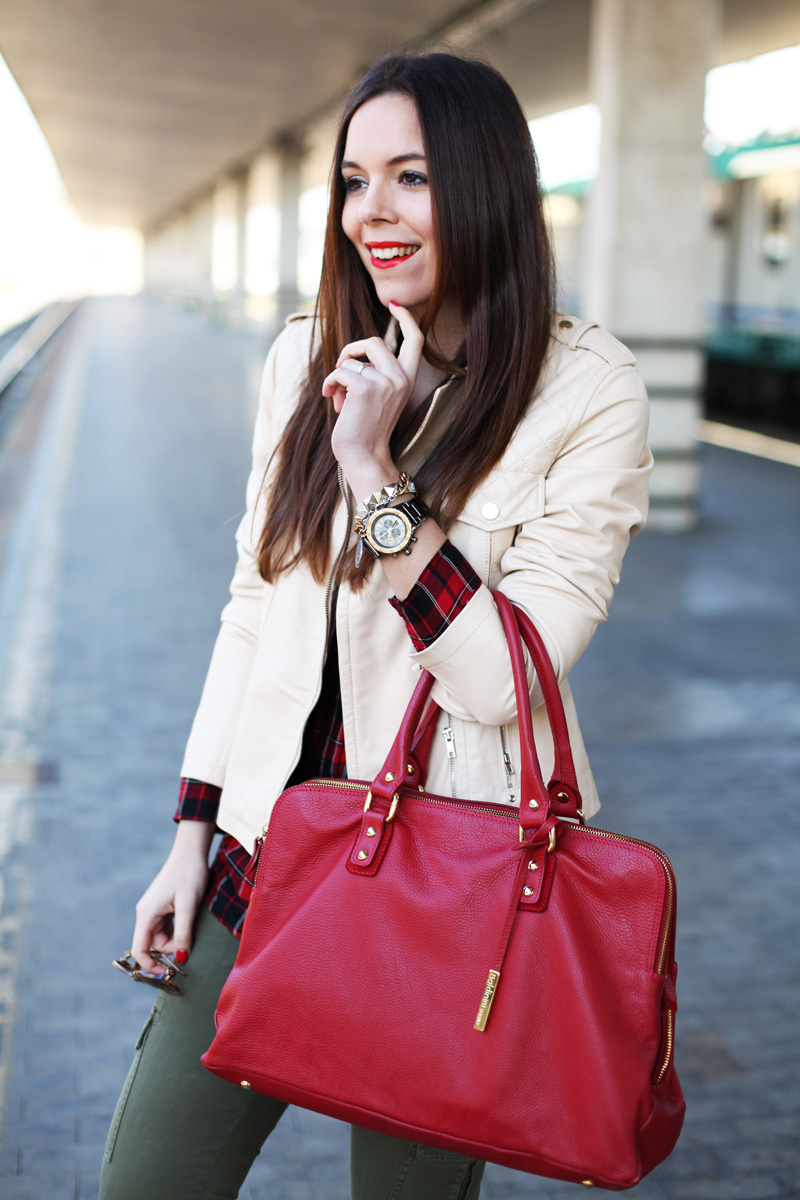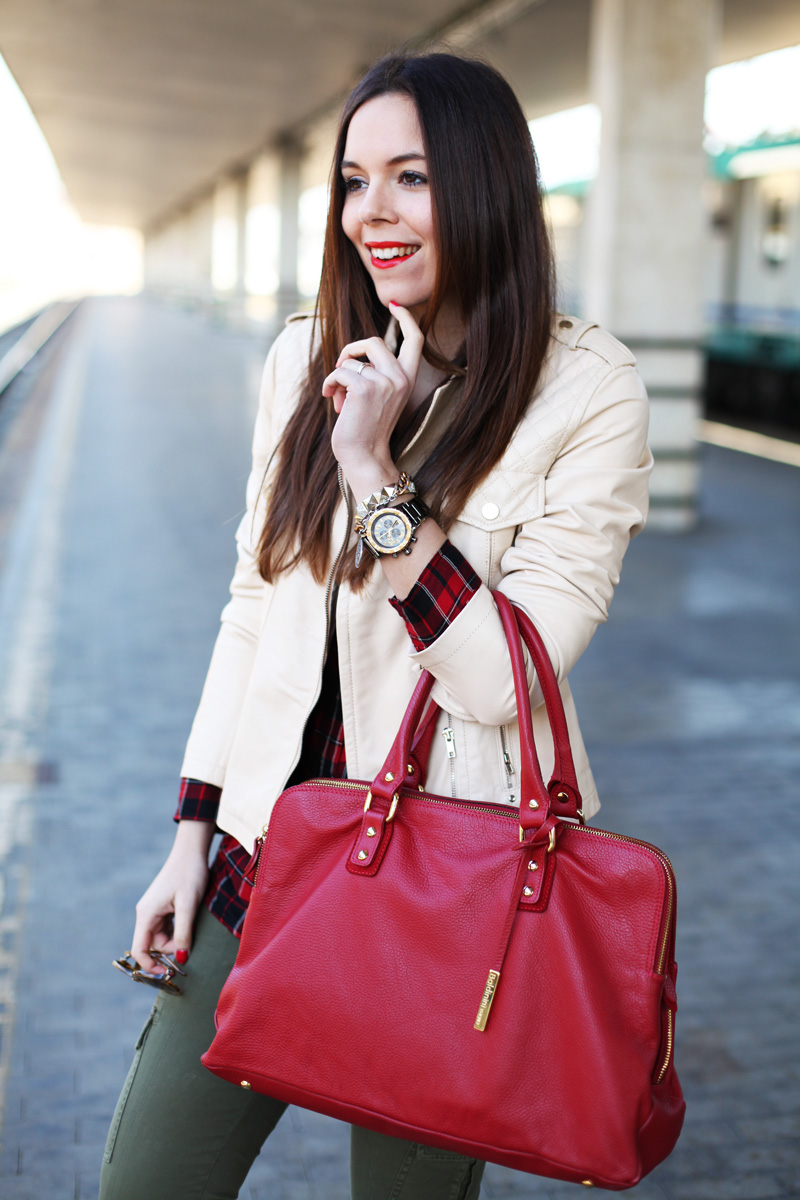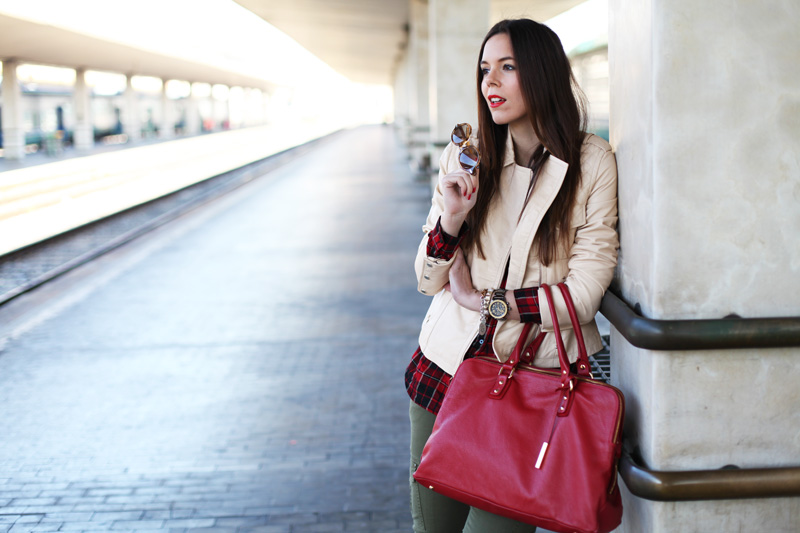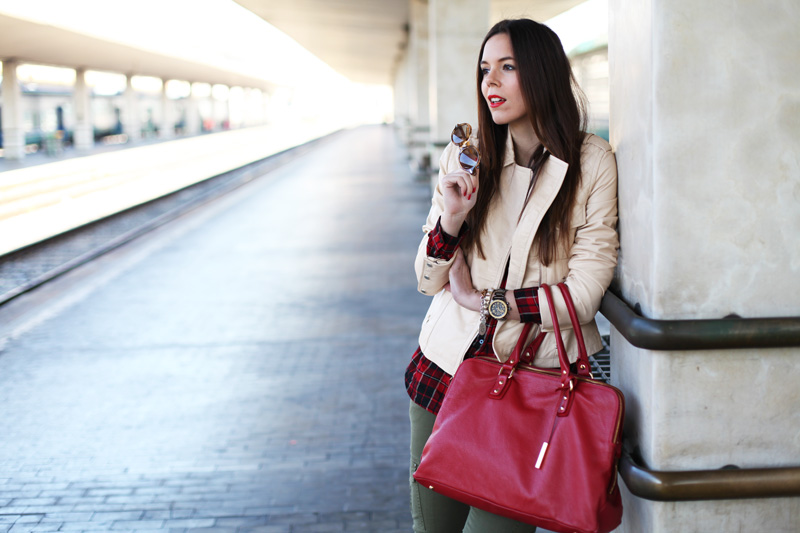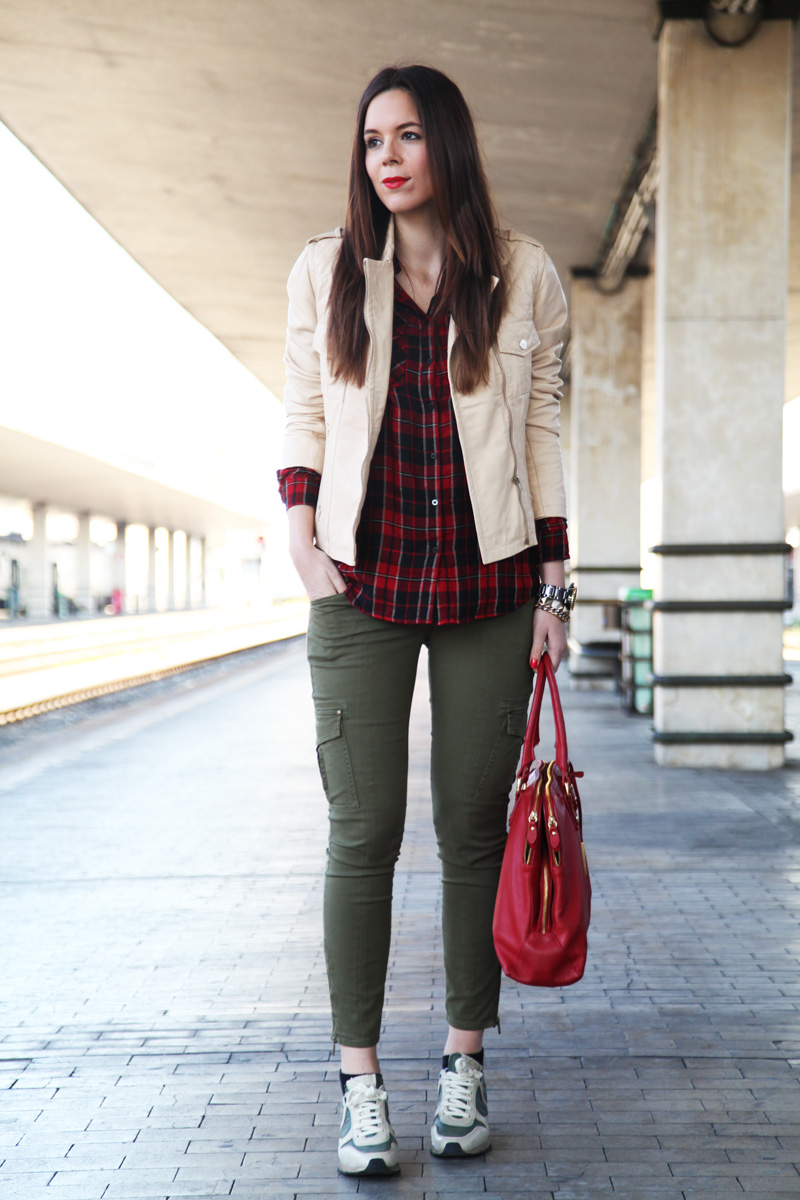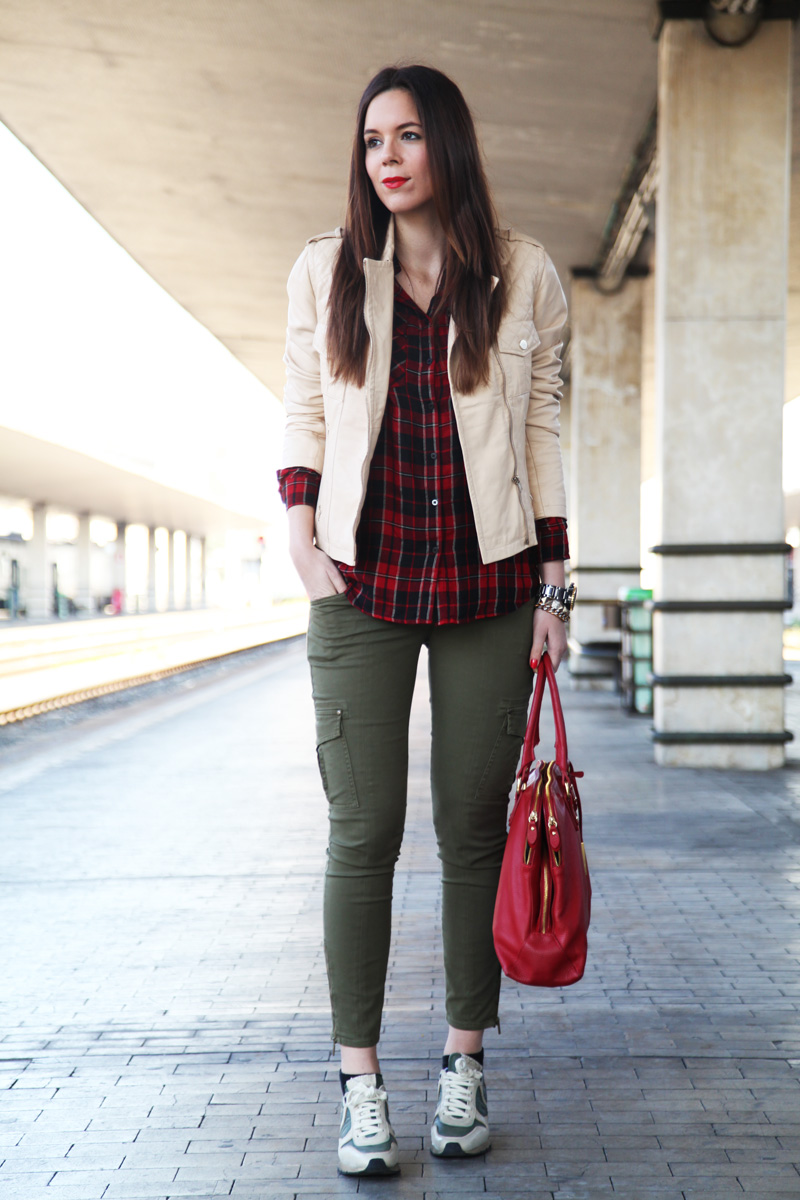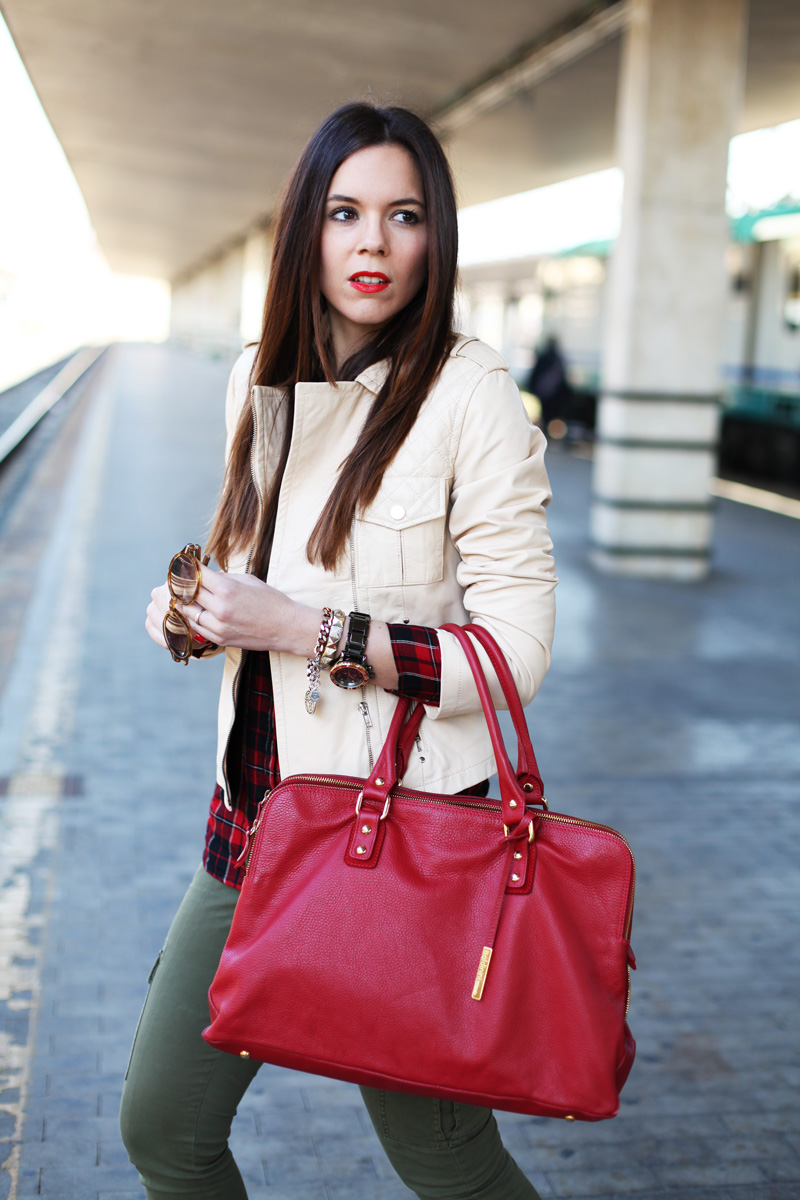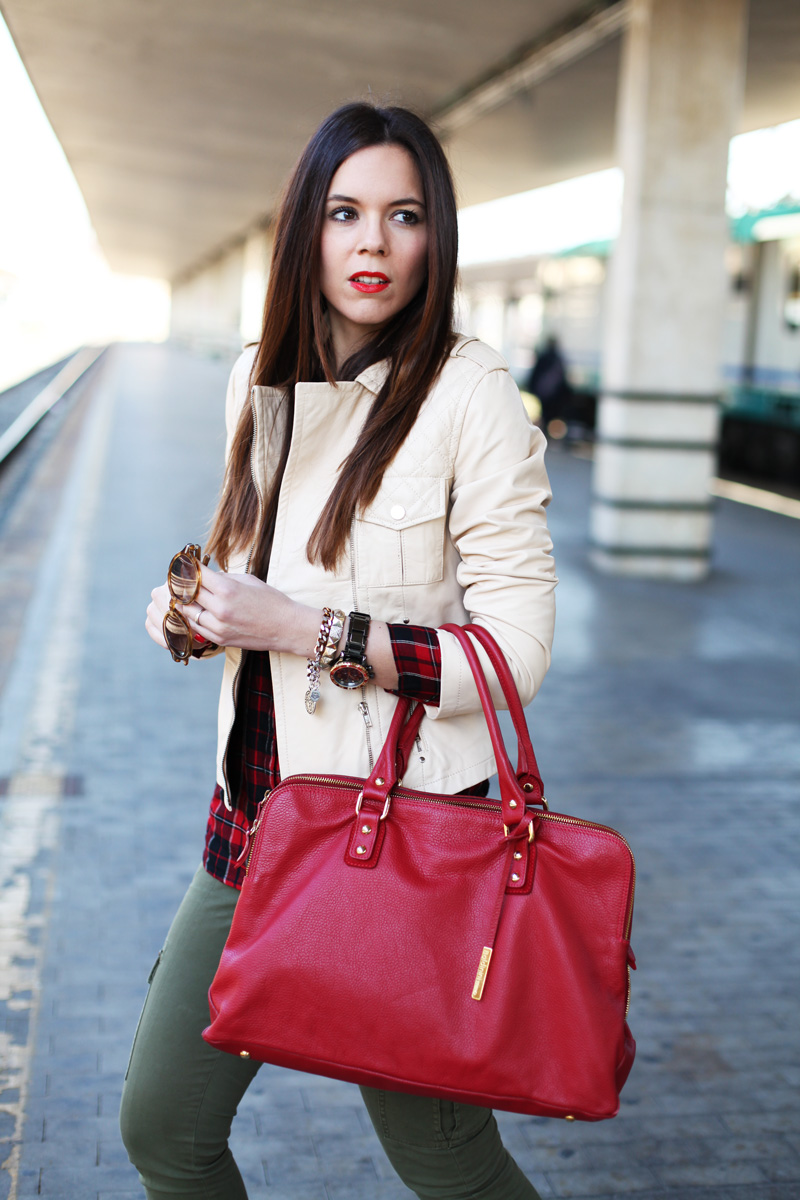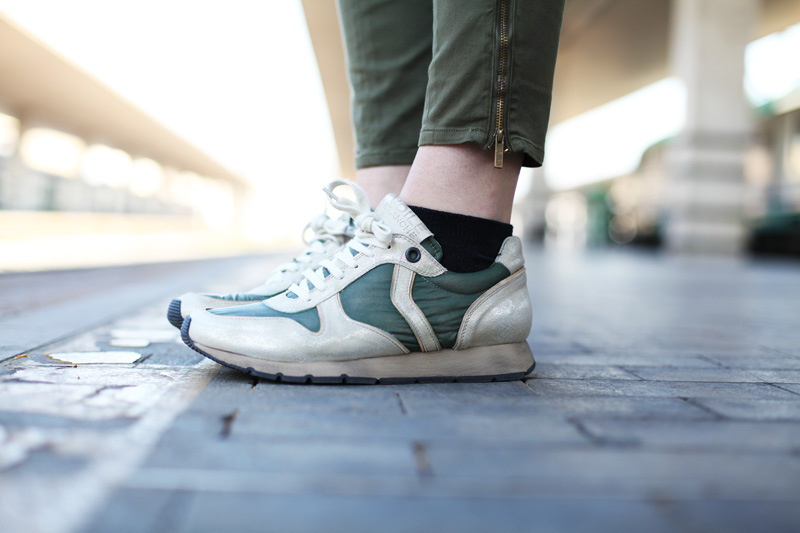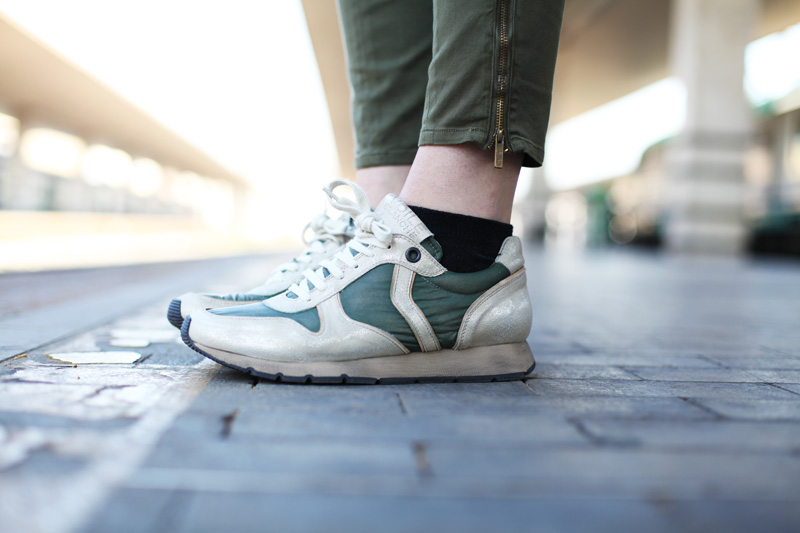 INDOSSAVO:
SHOES: VOILE BLANCHE | Ecco QUI il mio modello!
PANTS: MOTIVI | Puoi comprarne di simili QUI
SHIRT: STRADIVARIUS  | Puoi comprarla con la stessa fantasia ma diversi colori QUI [L'ho indossata l'ultima volta QUI]
JACKET: STEFANEL | Puoi comprarla simile su ASOS [L'ho indossata l'ultima volta QUI]
BAG: BALDININI| Puoi comprarla simile QUI in versione luxury o QUI in versione lowcost [L'ho indossata l'ultima volta QUI]
WATCH: NIXON | Puoi comprare Nixon orologi QUI
♥
HAI 5 MINUTI PER LEGGERE ALTRO? VEDIAMO..
Stessa borsa rossa, un look con jeans e scarpe leopard!
Giacca beige come quella di oggi ed un paio di zeppe mega ;)
Una camicia tartan (la stessa di oggi)  abbinata ad un paio di jeans boy!
Anche voi in partenza, leggetevi il post di come si prepara la valigia perfetta :D.
♥
CURIOSE DI LEGGERMI IN DIRETTA?
Seguimi su INSTAGRAM @ireneccloset [Per le fotografie delle mie giornate] e su TWITTER @ireneccloset [per i miei deliri in diretta!]
Condividi