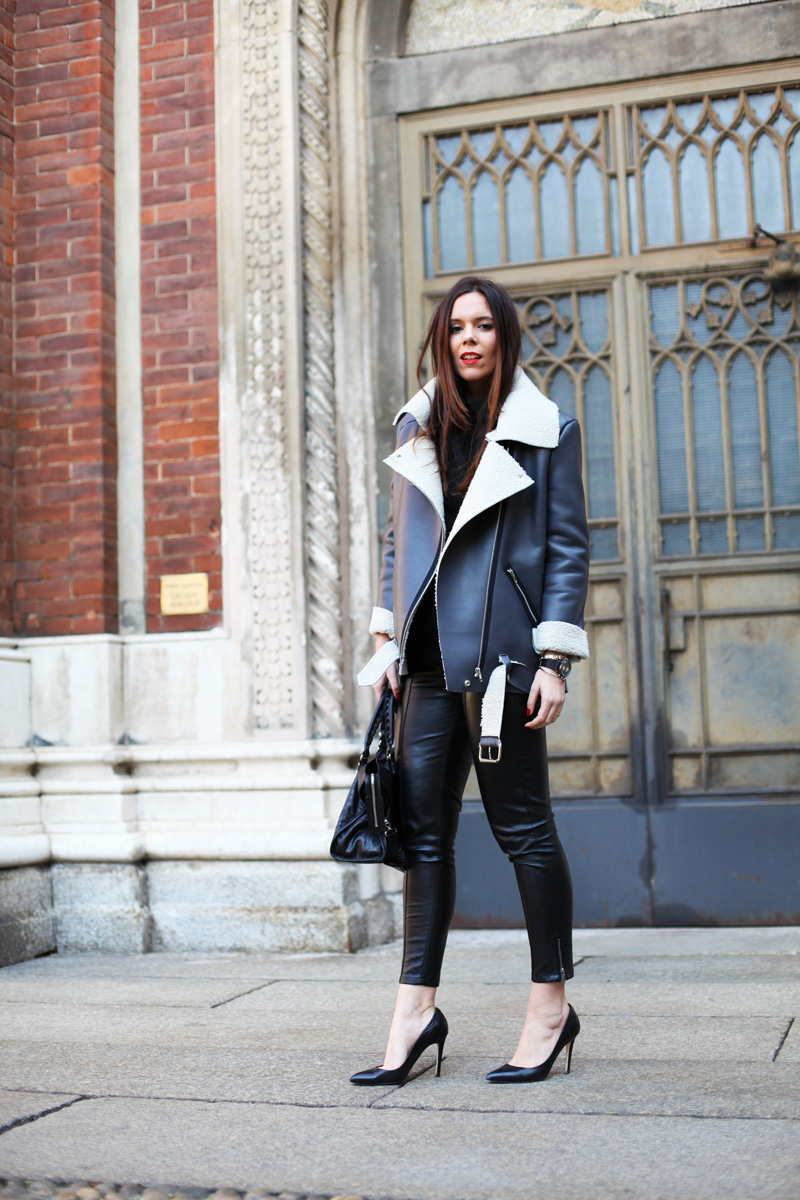 Pantaloni pelle e mezze stagioni: inizia il tempo da cosa mi metto!
Pantaloni pelle. Ciao bellezze, vi scrivo in partenza per Roma! Stasera alle ore 19 mi trovate da Hoss Intropia nel centro di Roma (QUI tutti i dettagli!). Se siete nei paraggi vi aspetto, mi raccomando :) Sono davvero felice di tornare a Roma (Se mi seguite da tanto tempo sapete cosa ha di speciale in me questa città!). Avrò anche qualche tempo libero per visitare la città ed ovviamente non vedo l'ora di stare un po' in una delle più belle città del mondo con un tempo così, quasi primaverile!
Oh yes, arriva la primavera! Il meteo annuncia tempo stabile per i prossimi giorni ed io ho già la gambetta fuori senza calze che vuole fare capolino :D Ah le mezze stagioni, devo dire che le adoro (Sì autunno e primavera sono le mie stagioni preferite, autunno per la melanconia romantica e la primavera per quelle temperature tiepide e per il risveglio della natura, parte integrante di me). L'unico problema delle mezze stagioni è che non si sa mai come vestirci: un momento fa caldo, quello dopo fa freddo, senza troppe mezze misure :D Beh, avremo modo di approfondire l'argomento nei prossimi giorni. Un look un po' così, da mezza stagione, è quello che vedete oggi ed indossato a Milano per la giornata che ho trascorso in città per girare il video The Bridge che vedrete tra qualche giorno. Pantaloni pelle (Ne puoi comprare di simili per tutte le tasche, qui), decollete nere (Le compri di simili qui), giacca in pelle (con profili che danno l'idea di essere un "Montoncino" quando in realtà è una giacca da mezza stagione) e la mia Balenciaga! Che ne dite di questo look? Aspetto le vostre idee!
 ♥
Hello beauties! I'm writing you while leaving for Rome! Tonight at 7 PM I will be at Hoss Intropia shop in Rome city centre :) Hope to meet you there girls :) I'm really happy to come back to Rome, the weather will be fantastic :) Yes, spring is coming :) And the spring look is the one you will see today: something between winter and spring :D hihih :) What do you think? Have a nice day and let me know what do you think! kisses!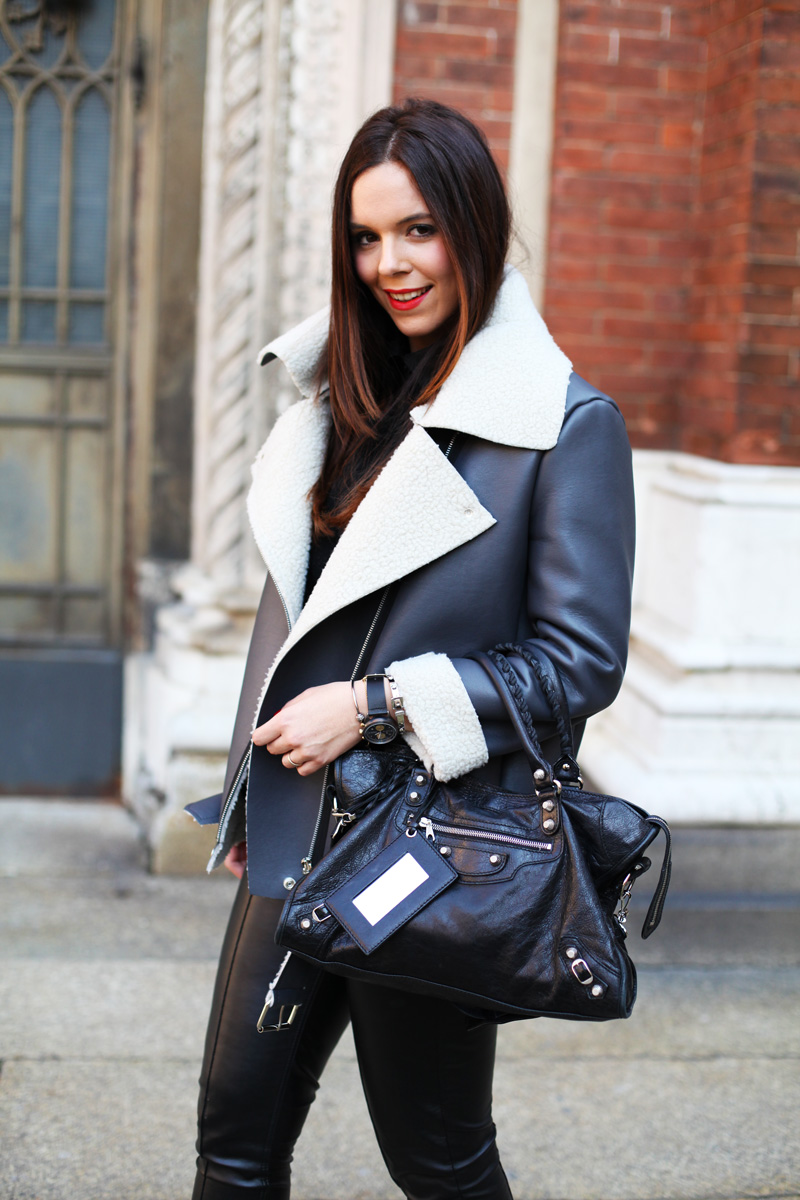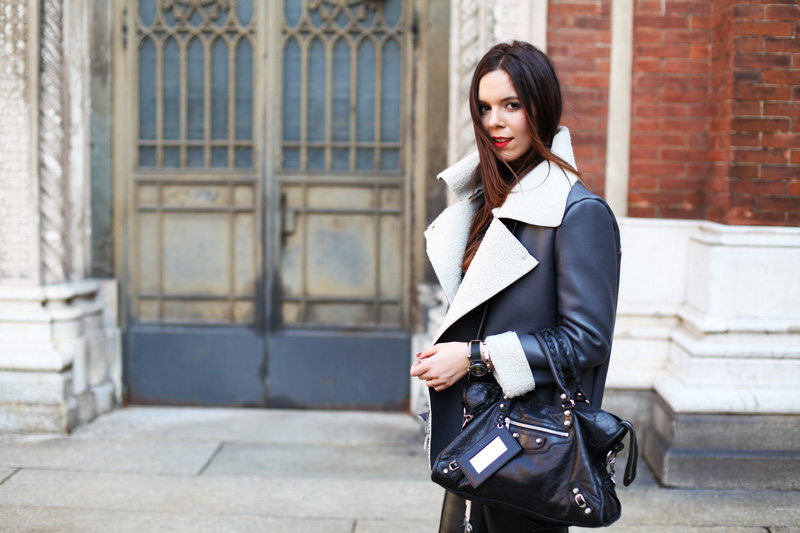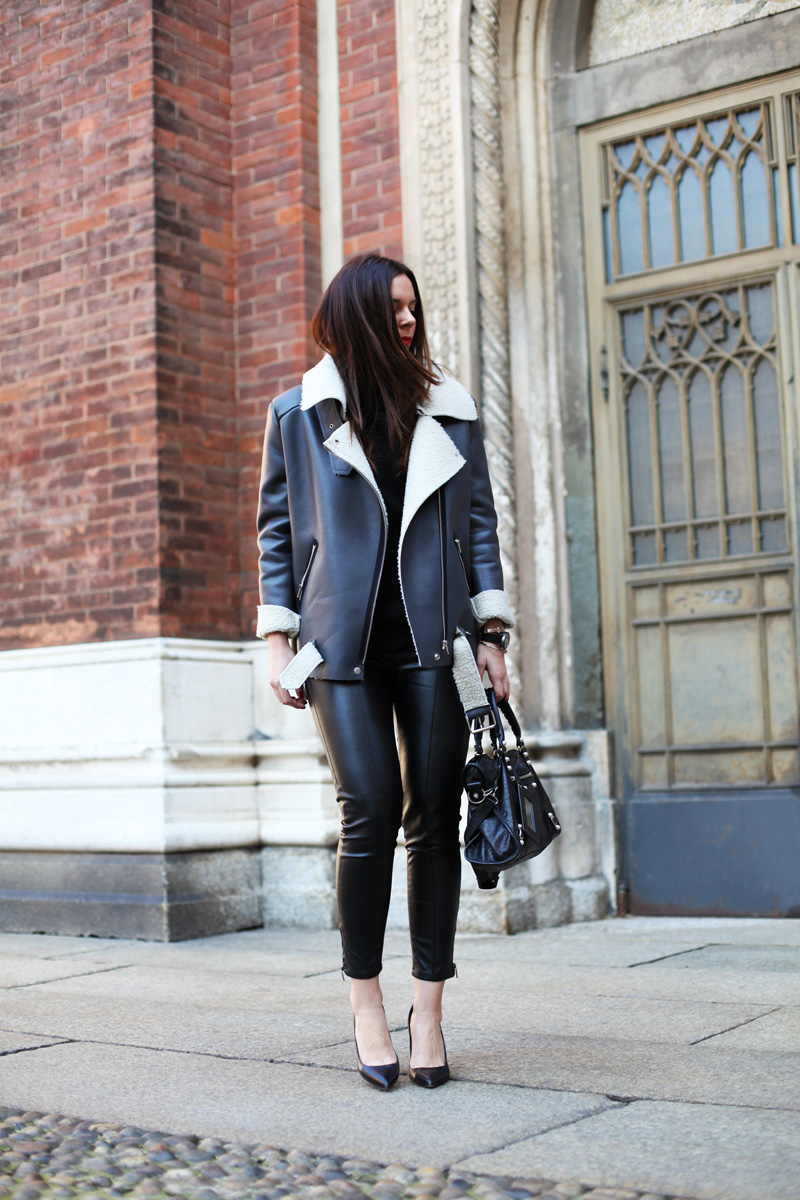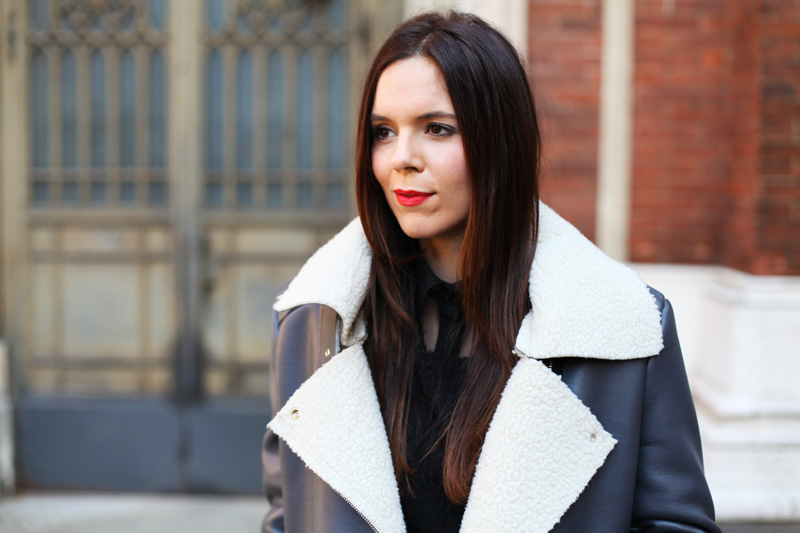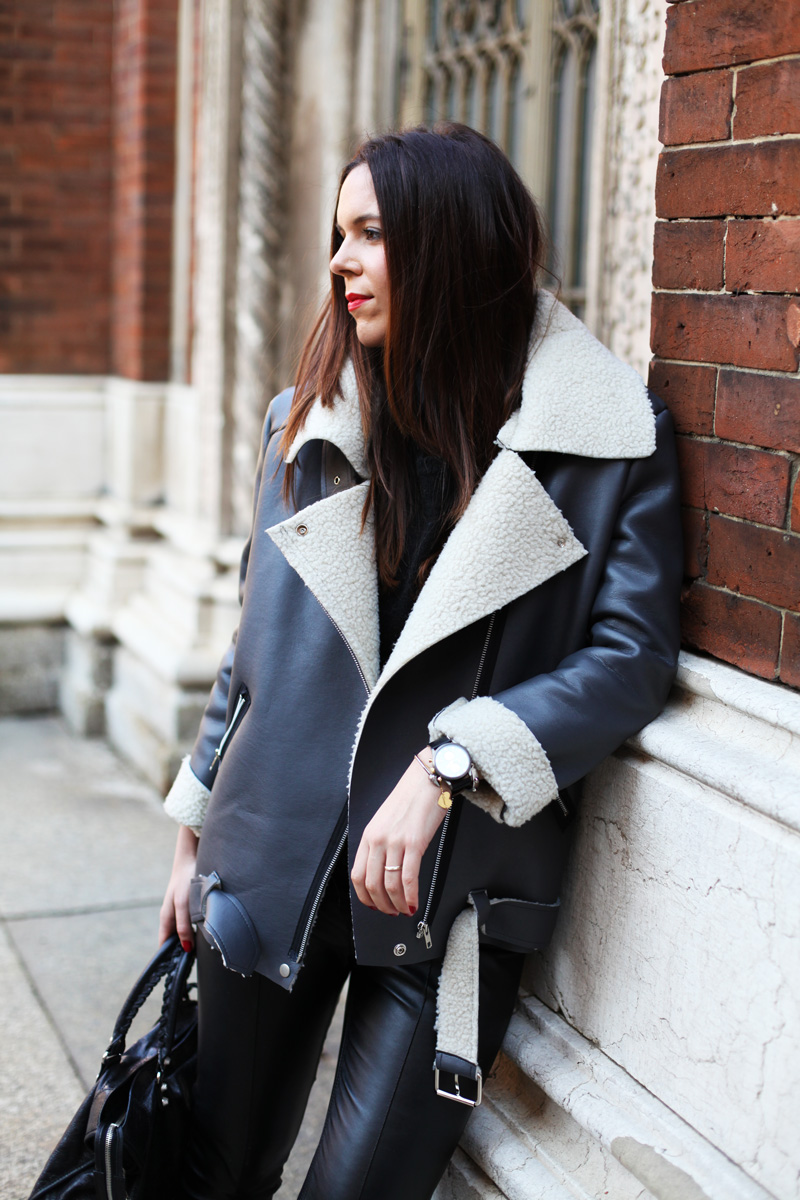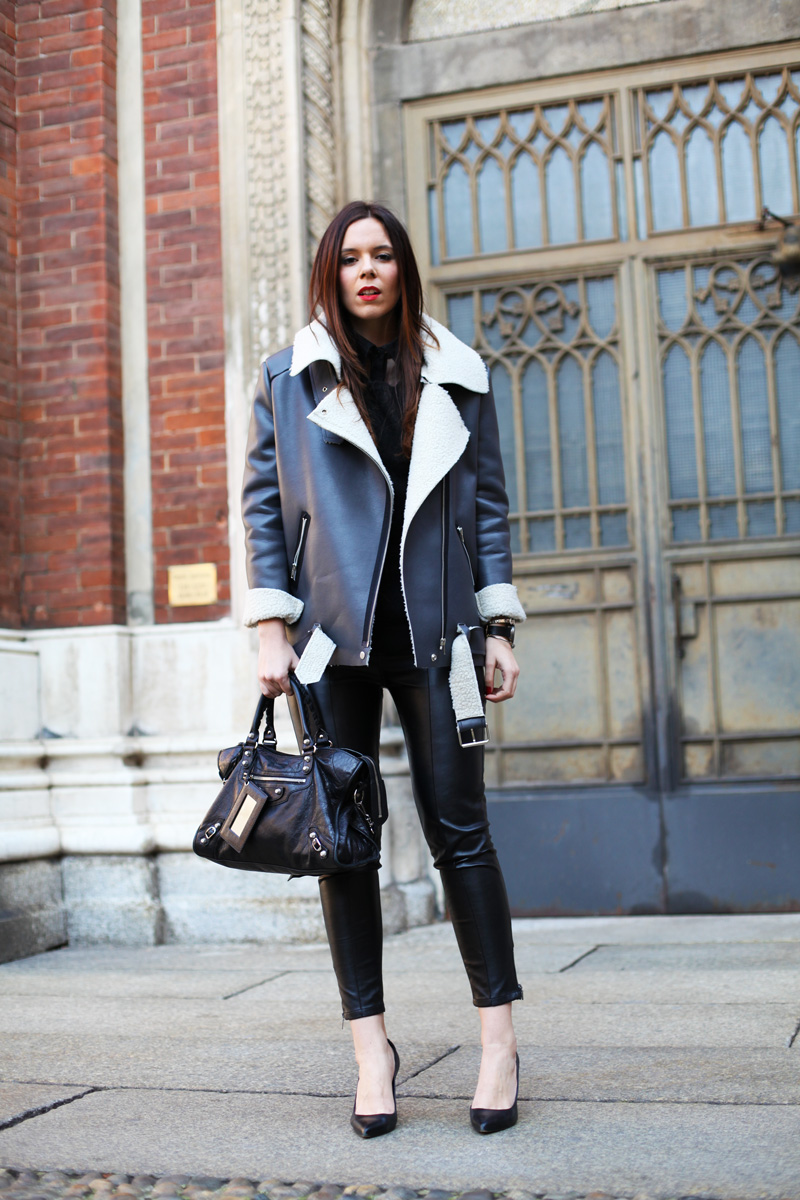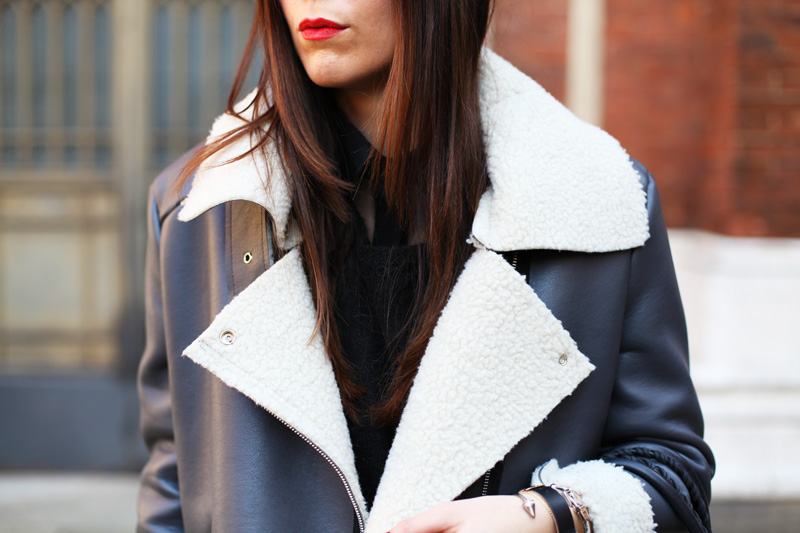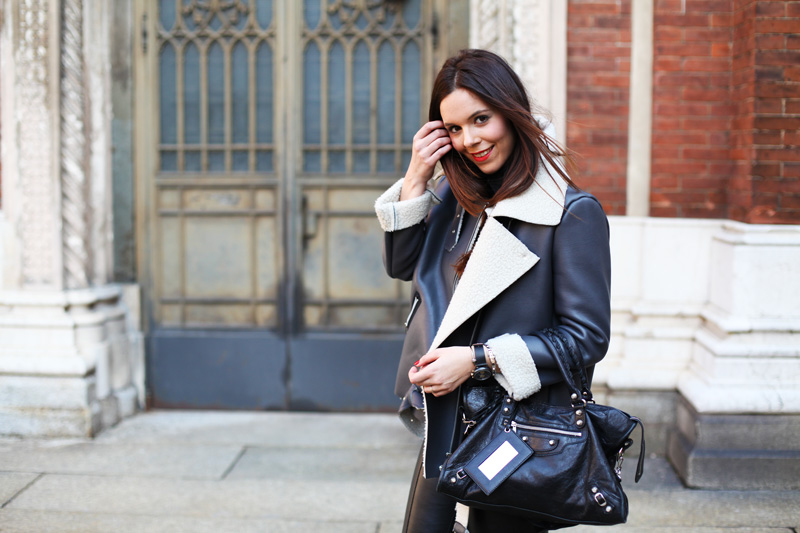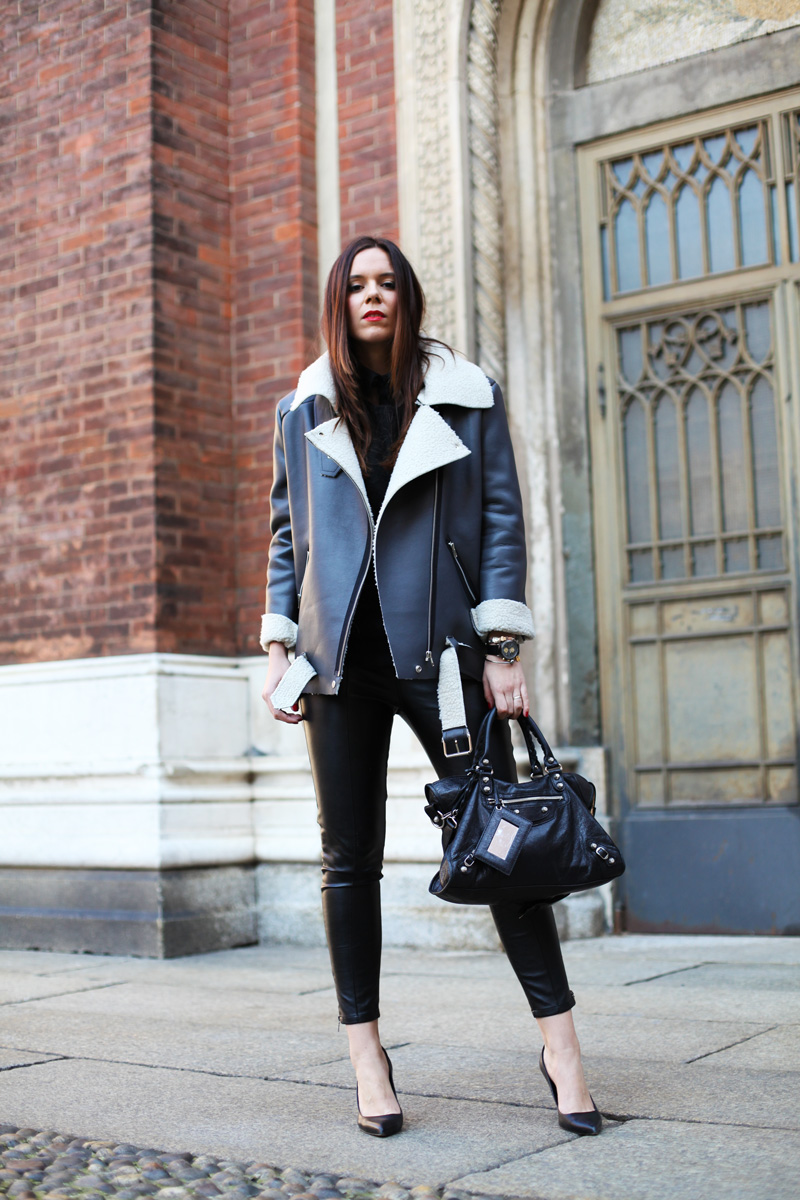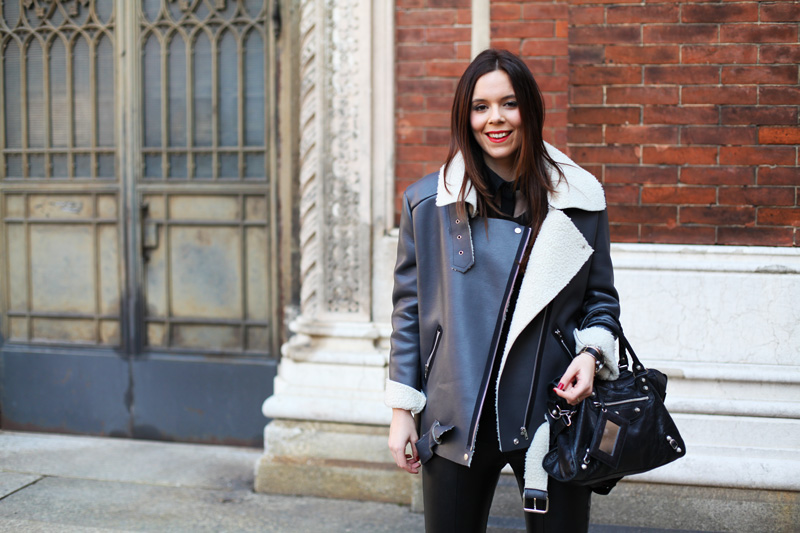 ECCO COSA INDOSSO (+ LINK PER IL VOSTRO SHOPPING!)
JACKET: BELLEVIOR
PANTS: BLANCO | Ne puoi comprare di simili sempre lowcost QUI [Vi ricordate, li ho già messi in QUESTO look!]
BAG: BALENCIAGA | Puoi comprare una borsa nera luxury simile QUI [Ho indossato questa borsa in QUESTO look e in QUESTO look]
SHOES: JONAK prese su SARENZA.IT | Puoi comprarne di simili QUI  [Ho indossato le scarpe QUI e QUI]

MAKE UP:  DIOR | Puoi comprare la nuova collezione make up Dior QUI
♥
HAI ANCORA 5 MINUTI PER LEGGERE ALTRO? VEDIAMO..
Guarda qui per vedere miei looks con pantaloni di pelle!
Ecco invece un paio di look con giacche di pelle ;)
Le mie "prime volte" a Roma. Che meraviglia!
♥
CURIOSE DI LEGGERMI IN DIRETTA?
Seguimi su INSTAGRAM @ireneccloset [Per le fotografie delle mie giornate] e su  TWITTER @ireneccloset [per le mie deliri in diretta!]
♥
Una sorpresa per voi :D Inserendo il codice SPRING100IT sul sito http://www.monnierfreres.it potete avere 100 euro di sconto su almeno 300 euro di spesa sulle borse da sogno di questa primavera! ;) Offerta valida fino al giorno 16 marzo :) Buono shopping!

Condividi