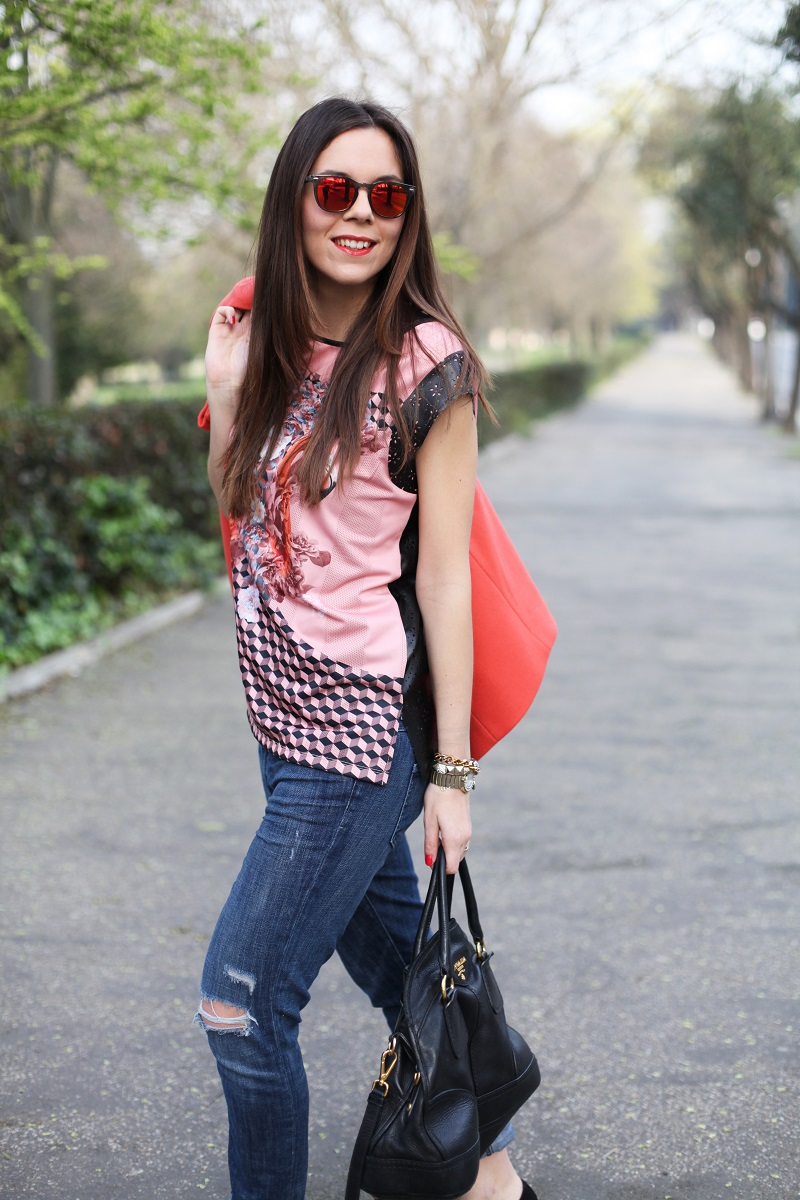 Pas de quoi… le ultime novità!
Pas de quoi. Certo che svegliarsi con questo meraviglioso sole, nonostante sia davvero molto presto questa mattina, da veramente una carica in più per lottare anche oggi per raggiungere i nostri obiettivi. Eh sì, e quest'anno me ne sono dati davvero tanti (Letti i miei buoni propositi? Beh, in 3 mesi sono decisamente triplicati, aiuto!). Beh, il segreto è solo uno. Continuare a crederci, anche se ci sono dei momenti in cui tutto sembra andare male. Perchè andrà meglio. Ci sono tante novità nei prossimi mesi nell'aria (Incrocio solo le dita che tutto, o quasi, vada in porto.. io ci spero davvero tanto!) ma anche nelle prossime settimane (Ok, vi tengo super aggiornate!).
In questi giorni a Firenze c'è un po' di relax (Mi sto dedicando soprattutto a me e allo sport, nel tempo libero, un po' mi è mancato in questi mesi) e un bel po' di lavoro: venerdì si riparte per (quasi) una settimana di viaggio. Si parte con la Svizzera (Basilea) per poi fermarci a Roma, andare a Verona ed infine a Milano, senza passare dal via :D Ovviamente non vedo l'ora, oh sì, sono davvero travel addicted!
In questi giorni a Firenze la parola d'ordine è "comodità" (Anche se al tacco, comunque abbastanza comodo, in alcuni casi non ci rinuncio!). La protagonista è la tee di Pas De Qui: ma non chiamatela T-shirt, i dettagli sono incredibili (Basta vedere la schiena..). Indossata anche qualche settimana fa QUI in versione colori pastello Pas de Quoi, questa con i "Flamingos" (Potete vederla meglio QUI) è in assoluto la mia preferita. L'ho abbinata ad un paio di jeans boyfriend ed un paio di zeppe di Aldo (Vi ricordate il mio aperitivo di shopping da Aldo a Milano immersa in un mare di scarpe lowcost?).
Che ne dite di questo look Pas de Quoi? Un bacio a tutte ragazze, keep it up!
♥
Well, It's really AWESOME to wake up with this beautiful sun. It gives us a beautiful energy to fight for our dreams: keep it up, let's believe in them and work to reach them with all our energies! There will be so many news in the next couple of months :) First of all next trips: on friday we are going to leave for Basilea then Rome, Verona and finally Milan: I can't wait! Now we are in Florence working at the office and relaxing a little bit before to leave: I love to wear comfy clothes like boyfriend jeans and this awesome pas de quoi tee, what do you think? Have a nice day girls!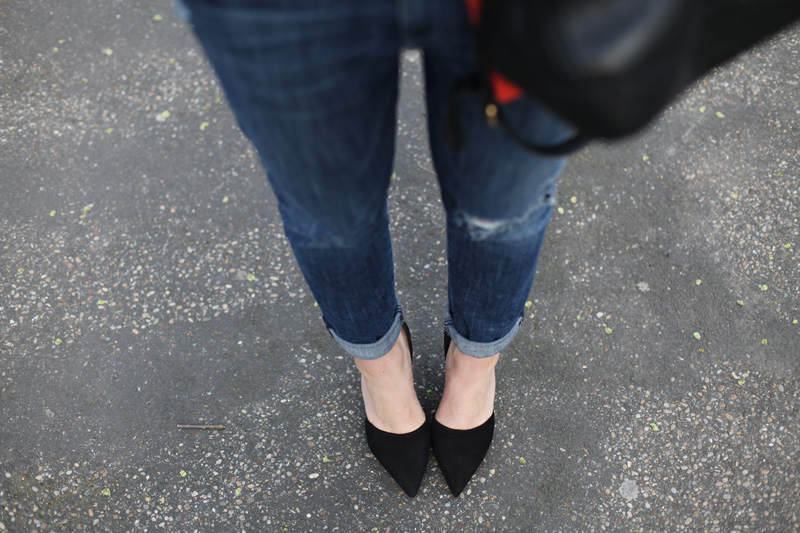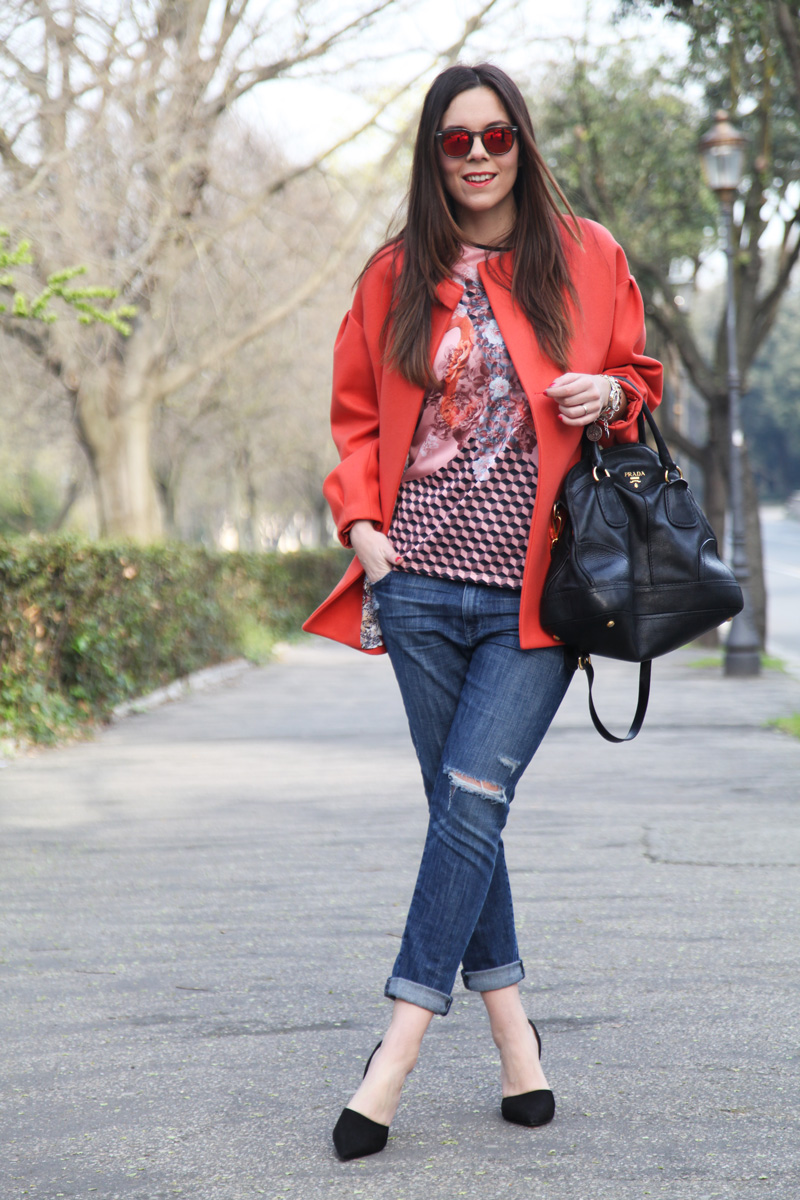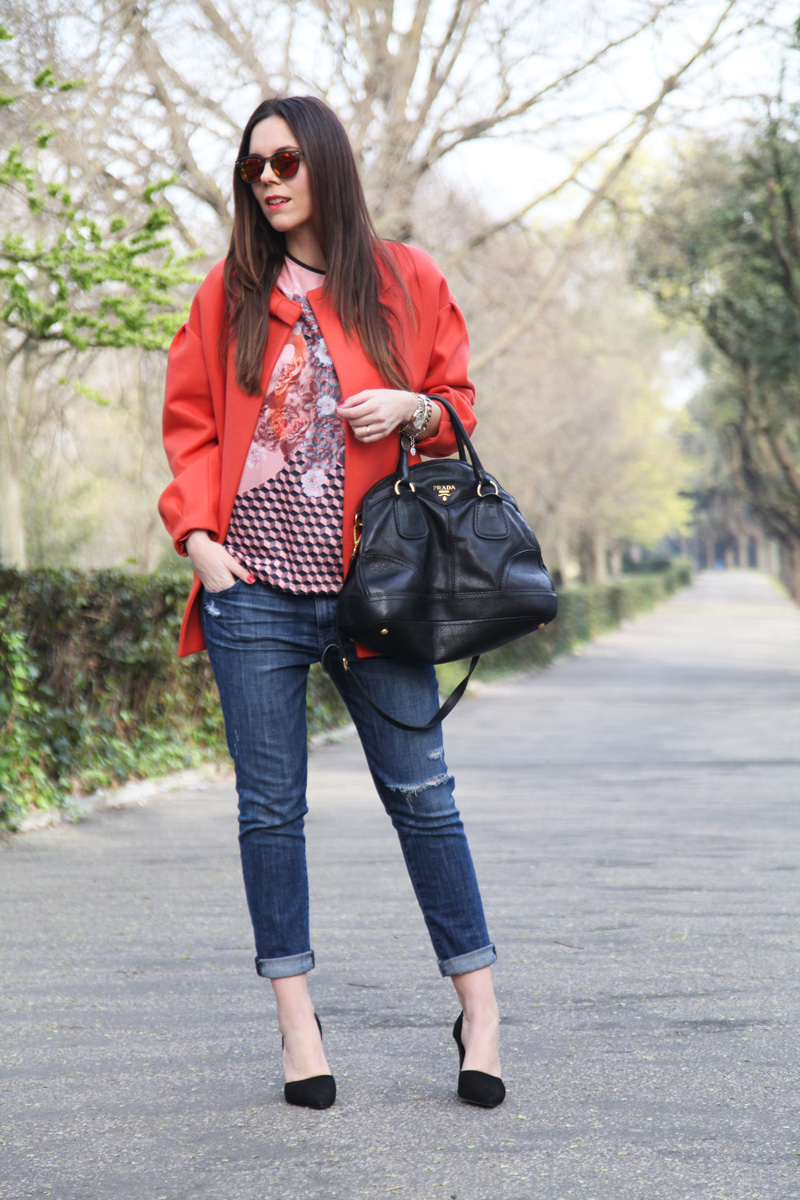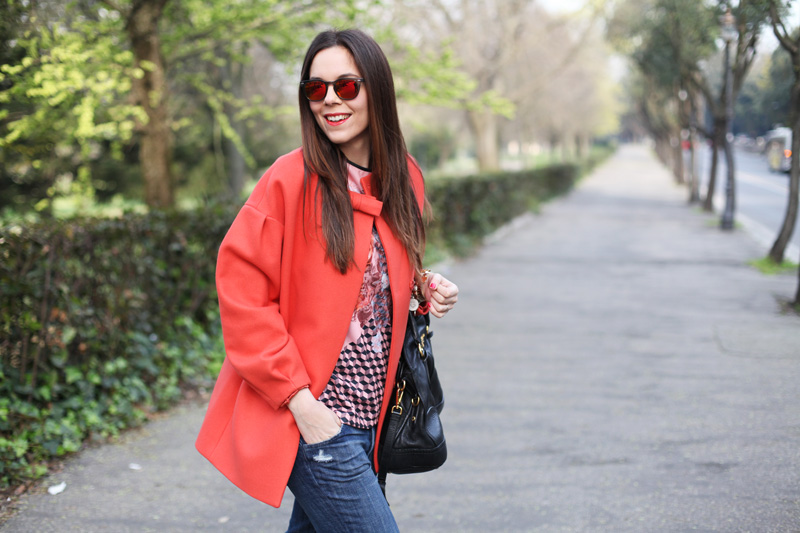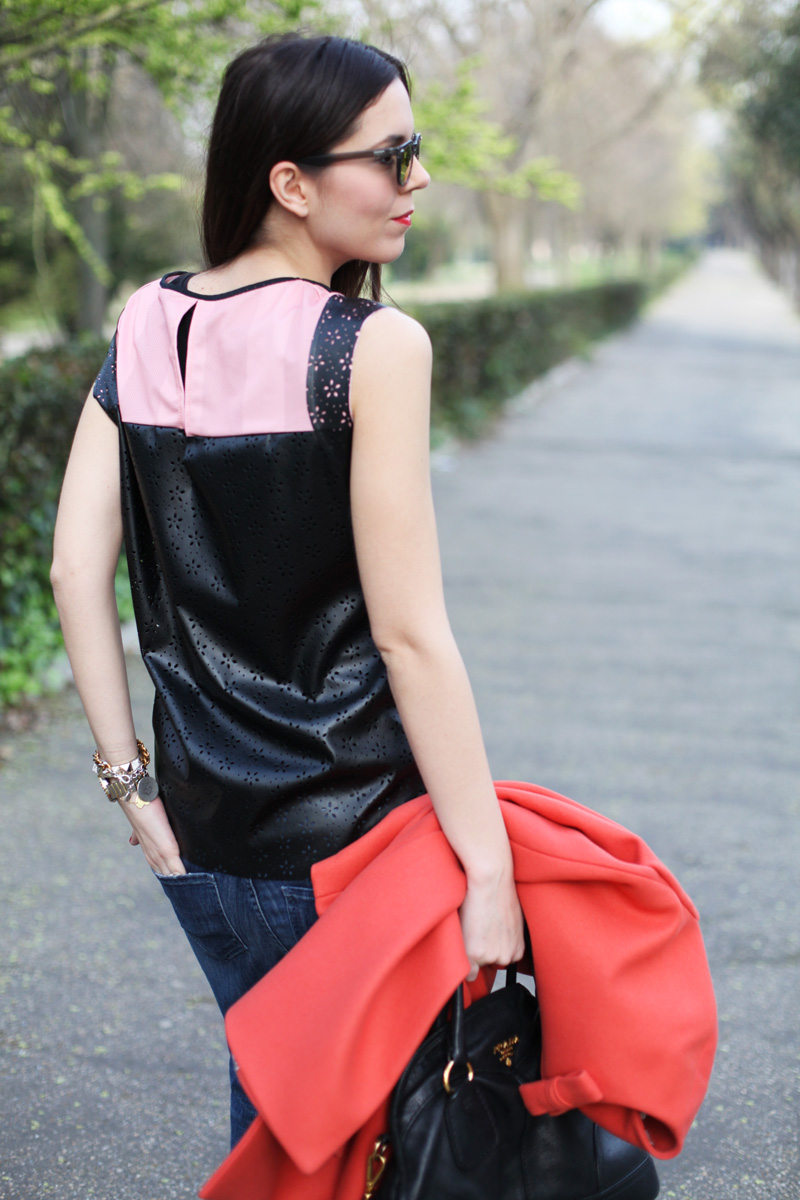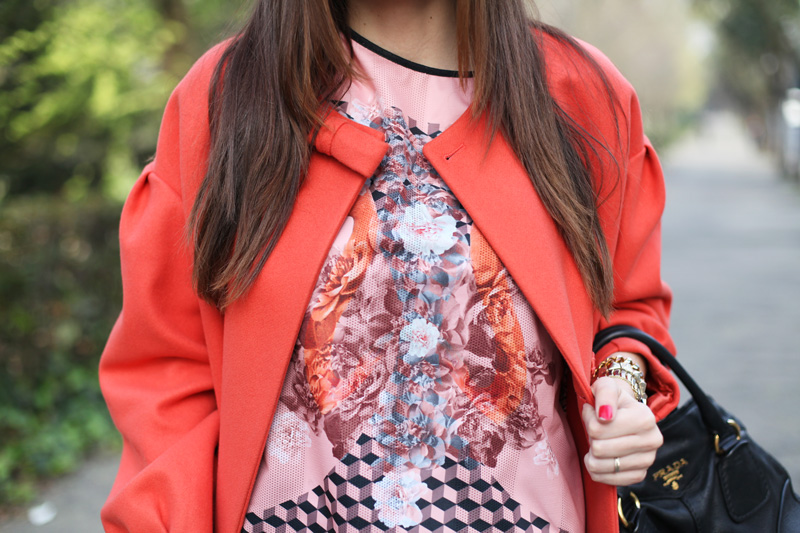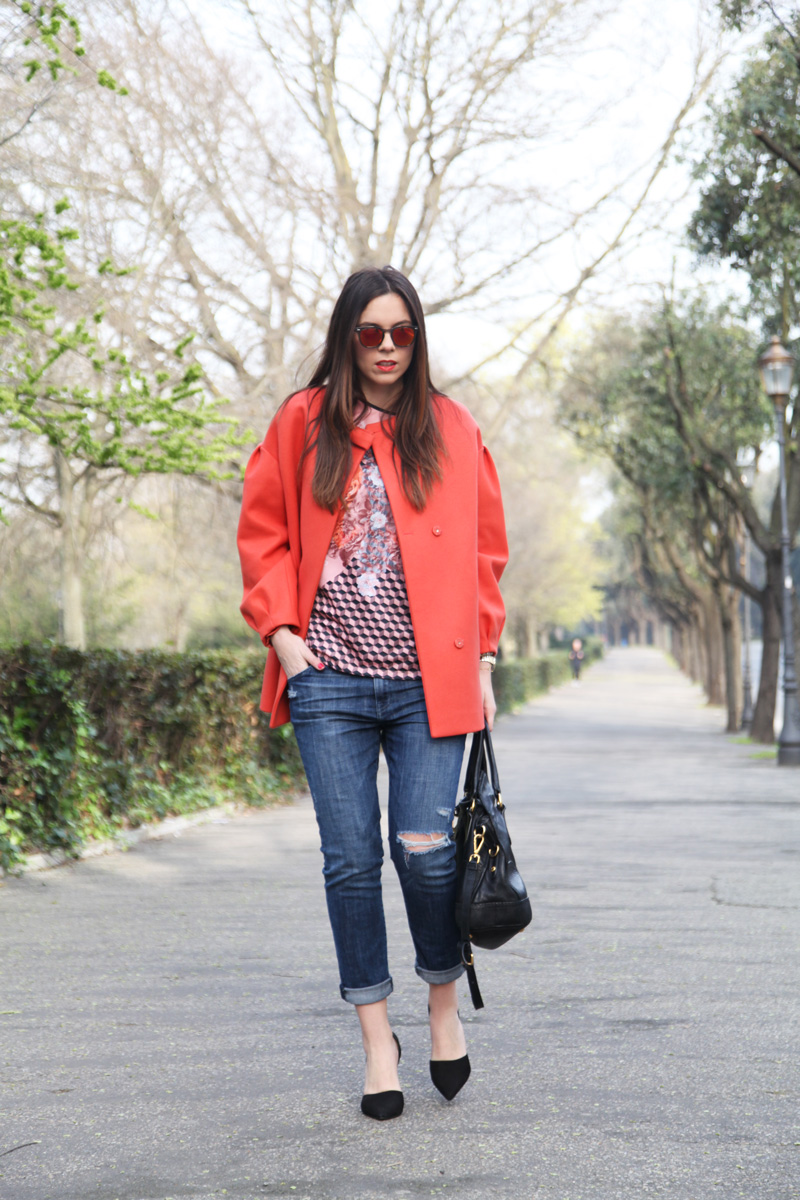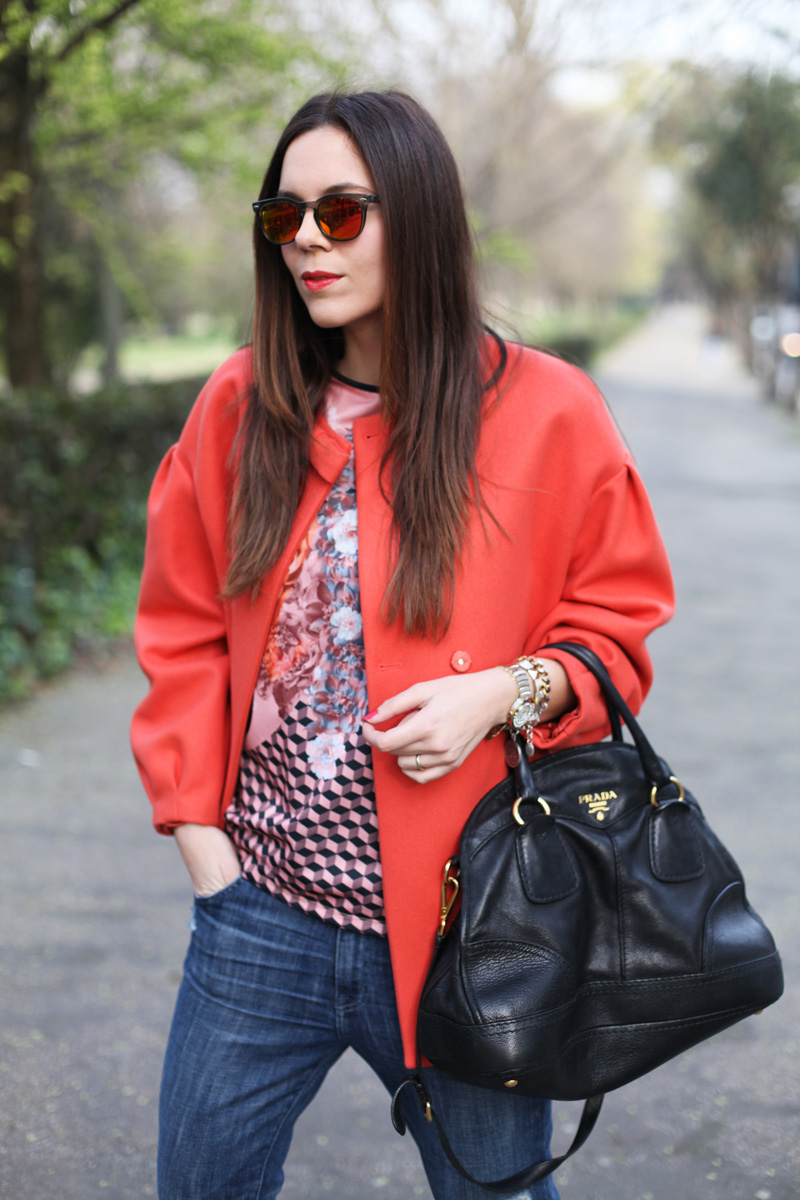 INDOSSAVO:
TEE: PAS DE QUOI [Ho già indossato Pas de Quoi QUI]
COAT: GIRISSIMA [L'ho già indossato QUI]
BAG: PRADA | Ne trovi simili in versione luxury QUI ed in versione lowcost QUI [L'ho indossata l'ultima volta QUI e QUI]
SHOES: ALDO
SUNGLASSES: SPEKTRE 

♥
HAI 5 MINUTI PER LEGGERE ALTRO? VEDIAMO..
I miei buoni propositi per il 2014
L'anno scorso a Basilea (Svizzera)..
Remise en forme: dimagrire ed in forma per l'estate.. leggi qui!
♥
CURIOSE DI LEGGERMI IN DIRETTA?
Seguimi su INSTAGRAM @ireneccloset [Per le fotografie delle mie giornate] e su TWITTER @ireneccloset [per i miei deliri in diretta!]
Condividi