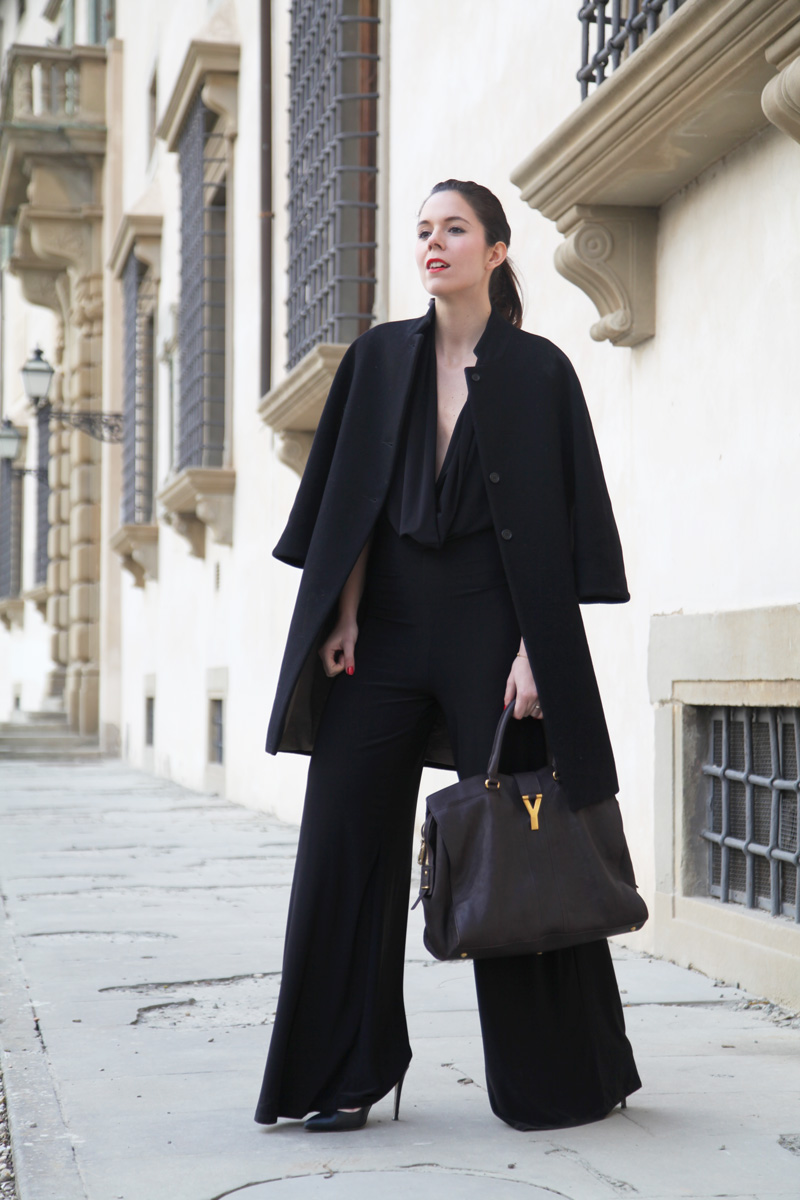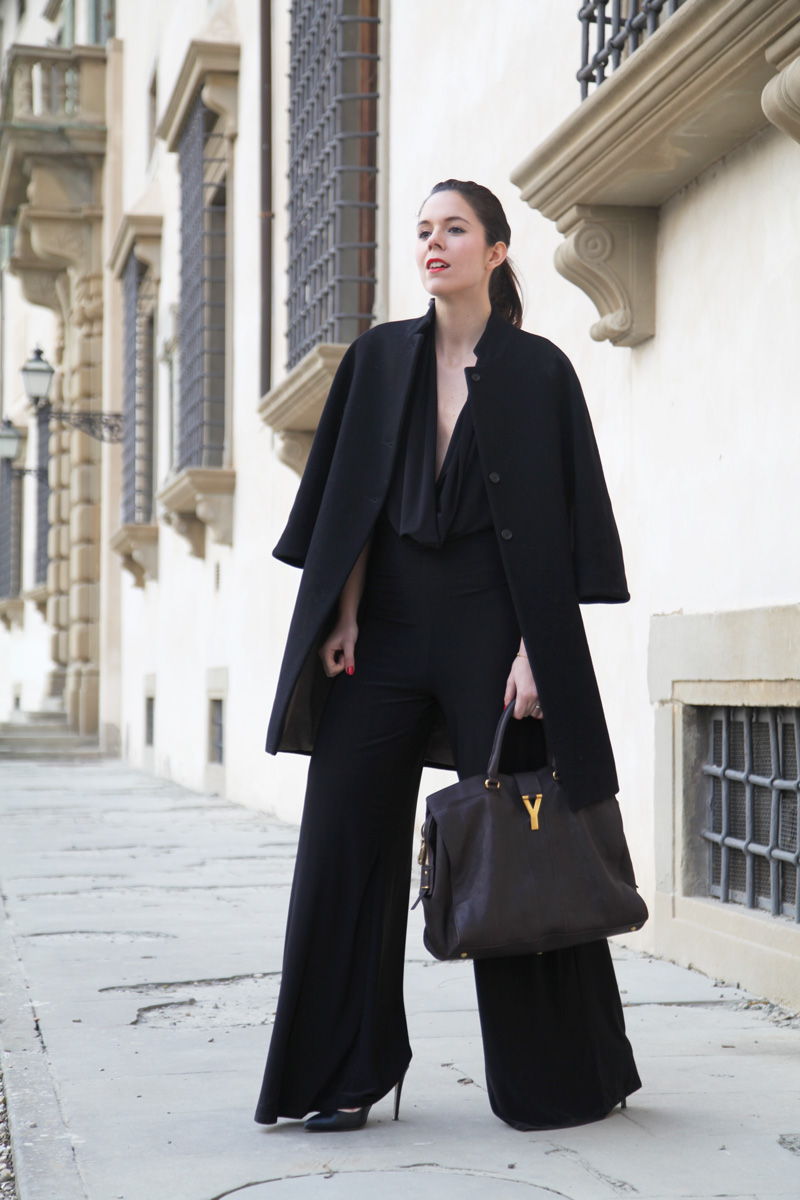 Scollo vertiginoso (anche sulla schiena) per una tuta tres chic (e sexy!)
Scollo vertiginoso. Buondì amiche, vi scrivo con una tazza di Babbo Natale in mano (vedi il mio Instagram @ireneccloset). Non ho un problema di distorsione spazio temporale. No, è che semplicemente è l'unica tazza rimasta nella mia credenza. Sì, sono una brutta persona :D Ma la verità è che stiamo lavorando come dei matti (Il che è un bene ed è un male per le mie tazze, addicted come sono al thè verde, la mia panacea per tutti i mali!). La prossima meta? Roma per Hoss Intropia questo giovedì (vi aspetto alle 19 in negozio per fare chiacchiere insieme, ci sarà anche una sfilata! A fondo post la locandina dell'evento!): poi dopo questo tour de force (La scorsa settimana Valdichiana, del quale vi parlerò presto e Vicenza!) Giova mi ha promesso due giorni al mare.. (Sui quali non conterei troppo, a dir la verità, convincere Giova è un'impresa :D).

Il look di oggi. Il look di oggi mi fa impazzire :D O meglio, mi fa impazzire questa tuta Alexoo: tres chic e tres sexy! (La potete comprare direttamente QUI). Non avere seno certe volte ha i suoi lati positivi (qui la mano ragazze con retromarcia!) :D Certo, la tuta non è un capo facile (Vi ho detto perchè QUI!) ma alla fine, trovando quella giusta, l'effetto è assicurato (Poi con una borsa così!). Voi che ne dite? Vi piace? Aspetto le vostre idee! Un abbraccio forte bellissime e grazie di seguirmi sempre!
P.S. Voglia di seguirmi in diretta durante le nostre giornate? Seguimi su INSTAGRAM @ireneccloset [Per le fotografie delle mie giornate] e su  TWITTER @ireneccloset [per le mie deliri in diretta!]
♥
Good morning friends! I'm writing you with a Santa cup just in front of me (Look at my Instagram account @ireneccloset). No, it's not Christmas time here in Italy :D. No, the only problem is that this cup is the only one I have inside my kitchen. Ok, I'm really a bad person :D The truth is that we are working like crazy (And that's good. Not good for my cups since I'm addicted to green tea while working!). Next stop? Rome for Hoss Intropia this week (See the invitation at the end of this post!)! What about today look? I love it! Oh, well, I love this jumpsuit: tres chic and tres sexy! What do you think? Do you like it? I'll wait for you on my instagram (@ireneccloset) and my twitter (@ireneccloset) to follow my adventures :))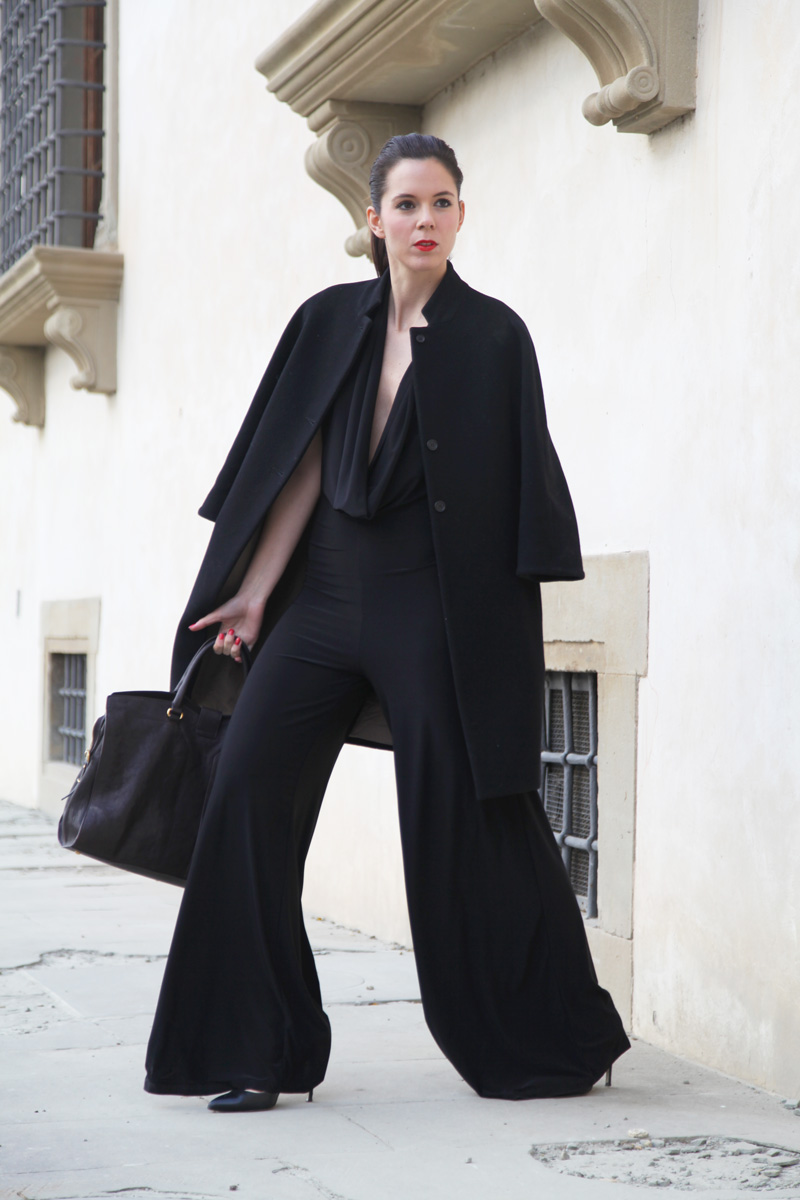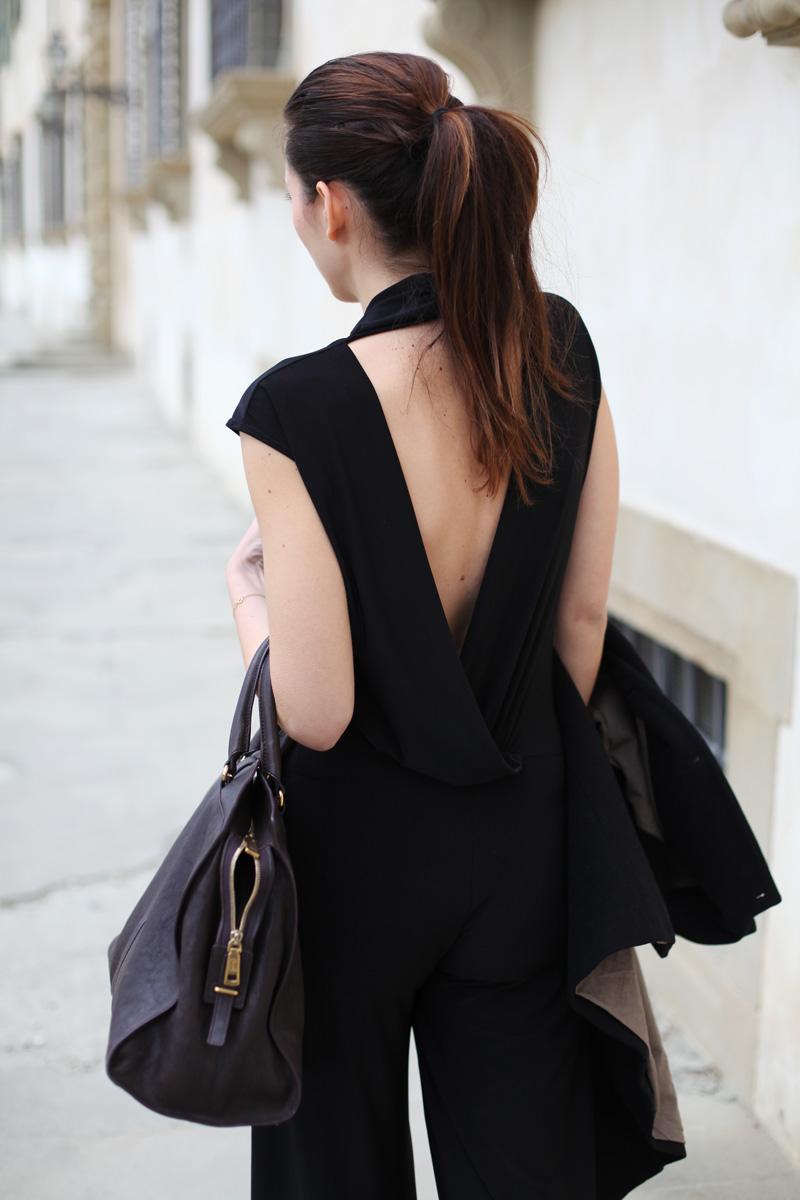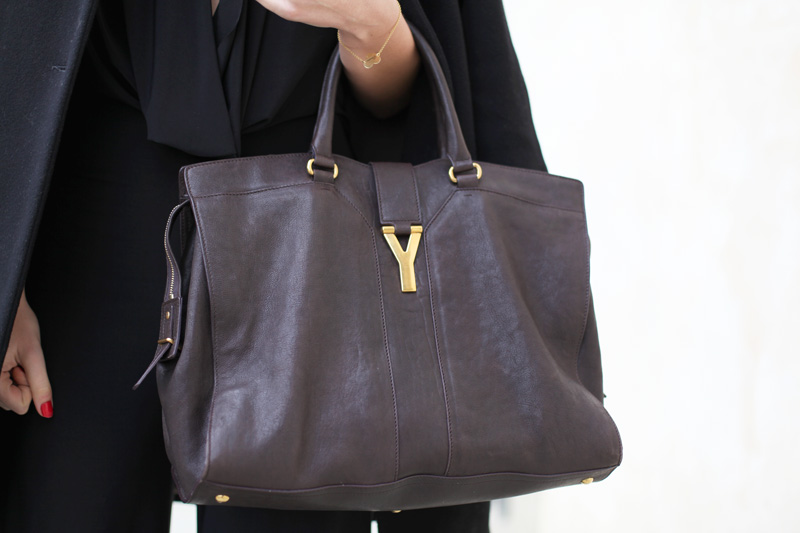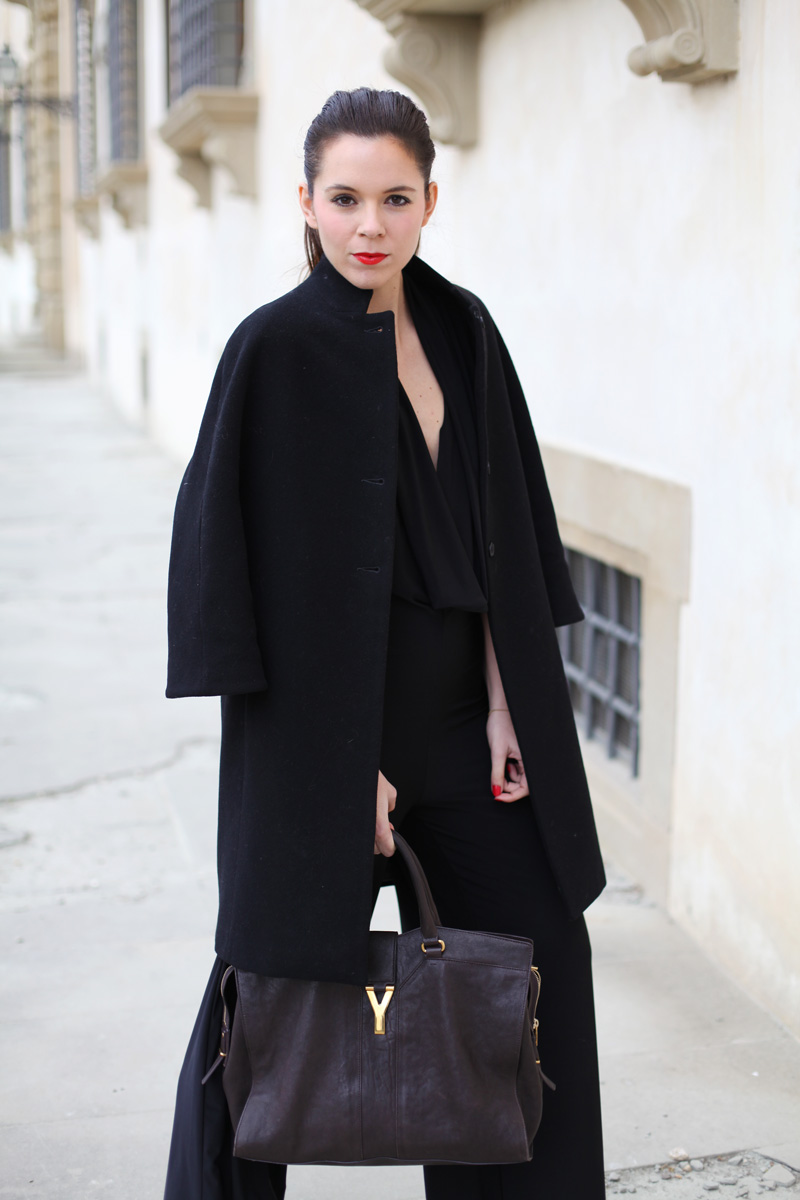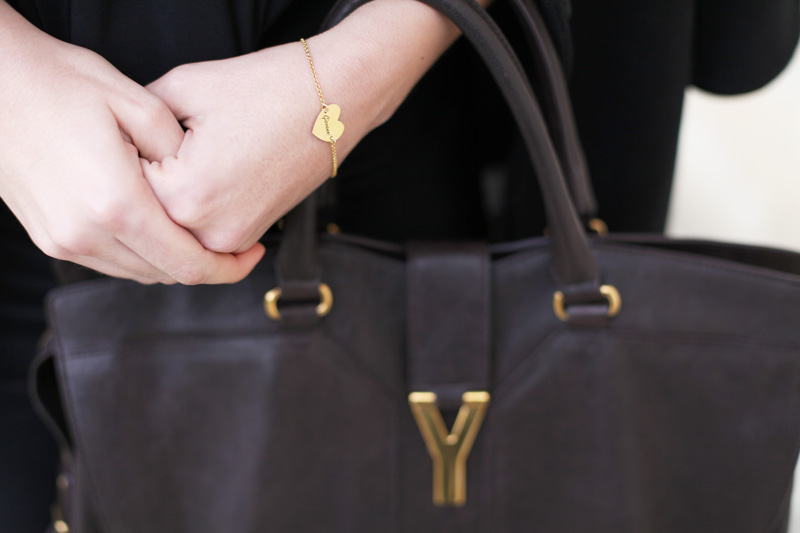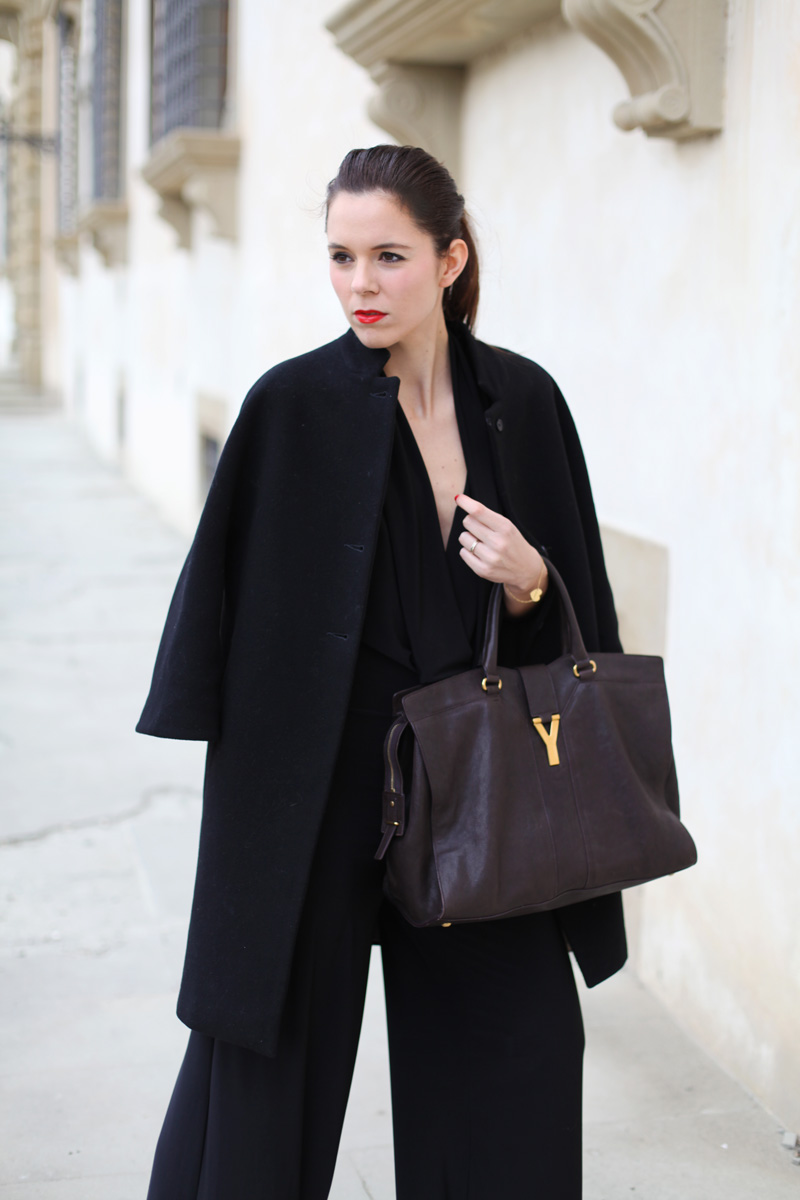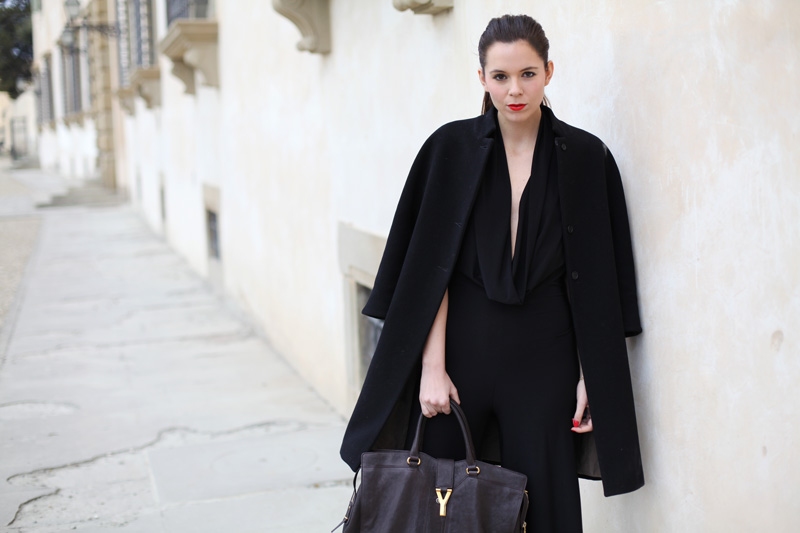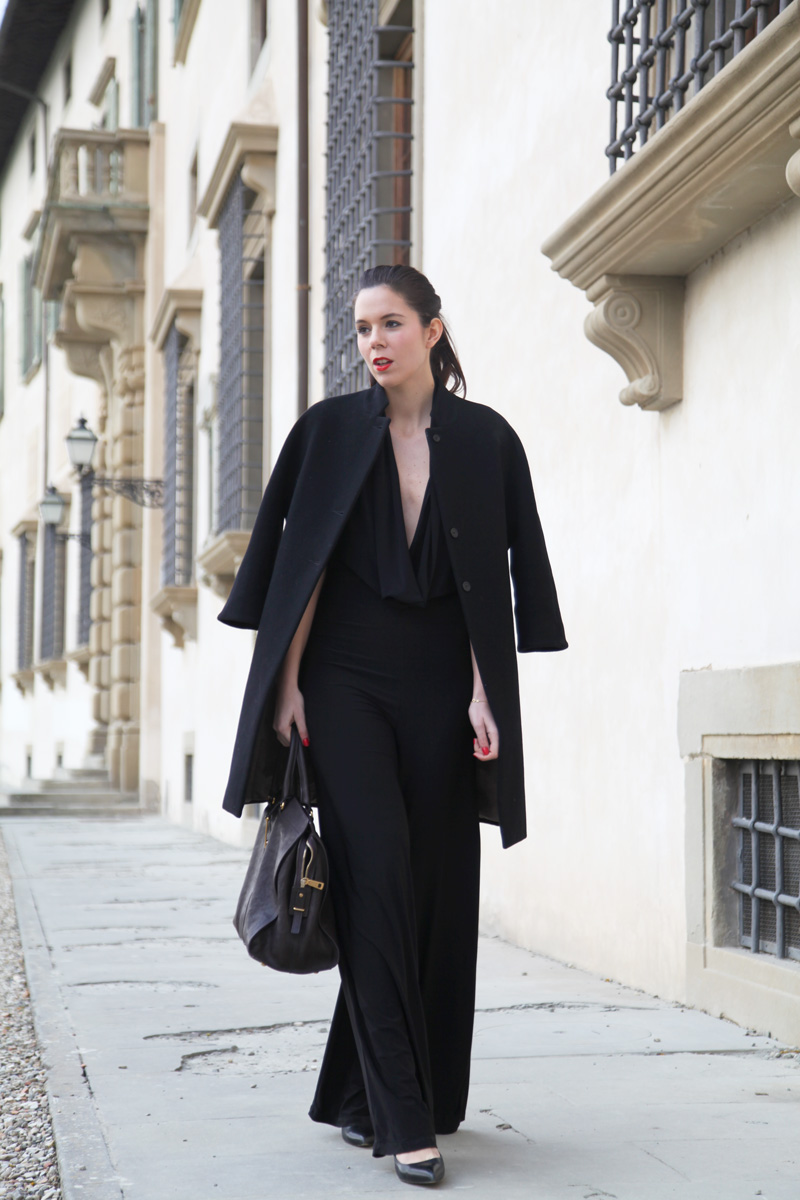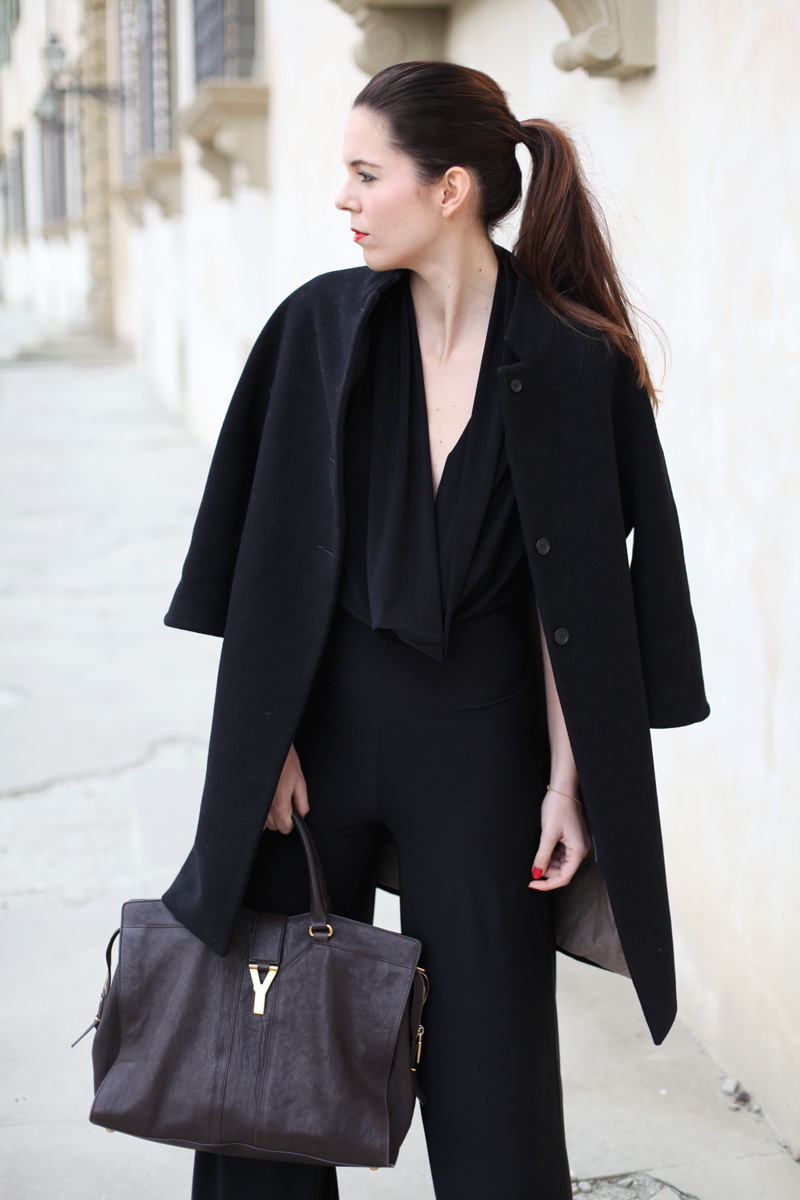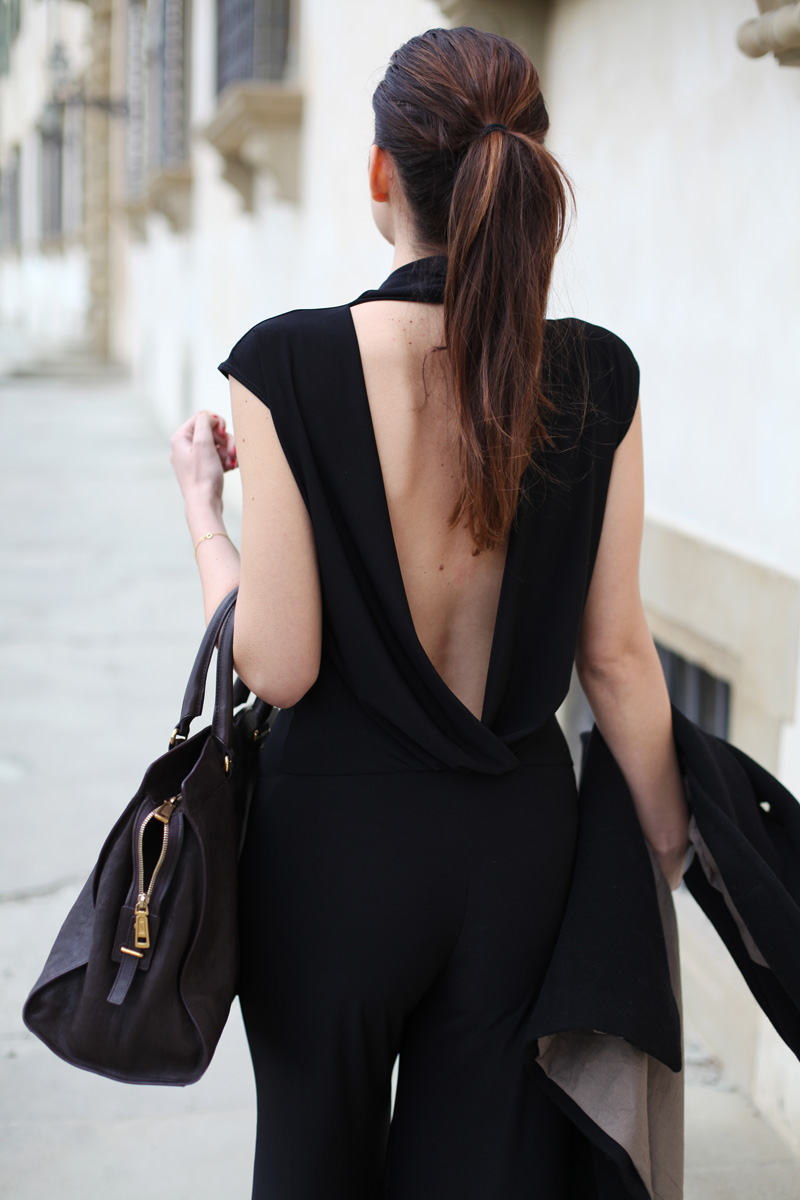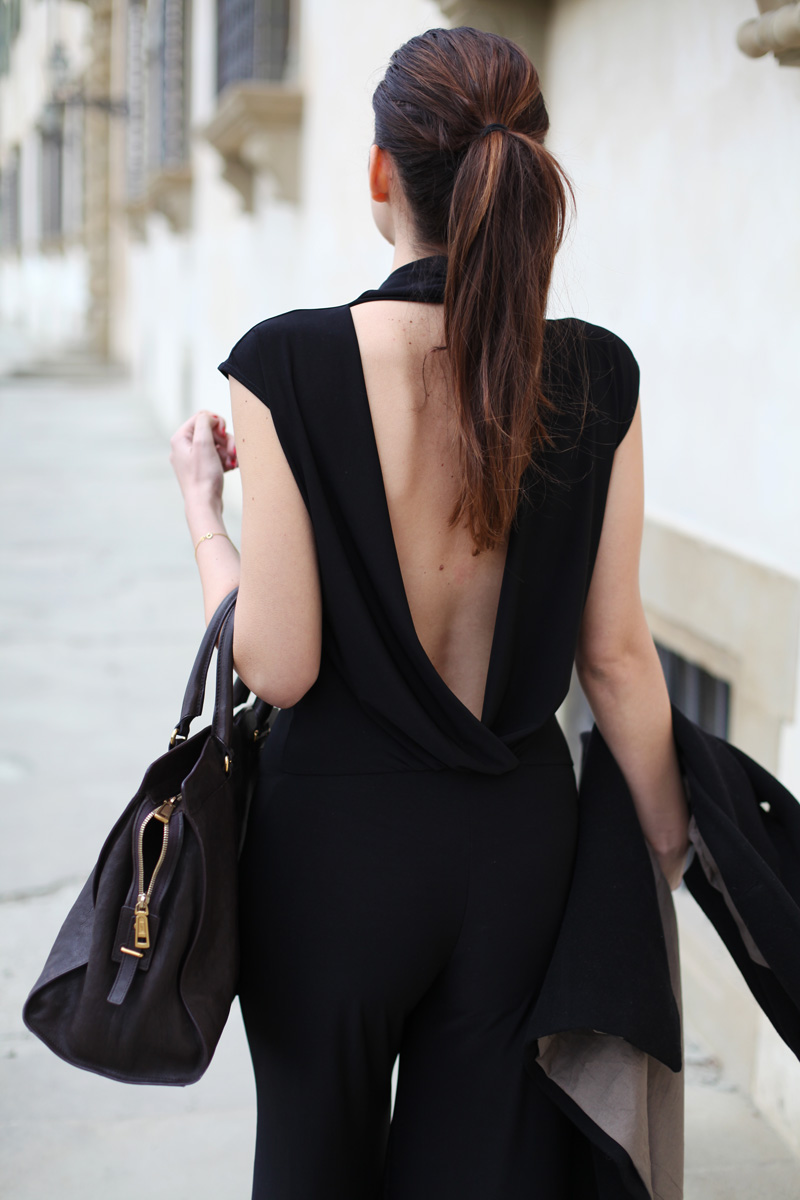 COSA INDOSSO?
JUMPSUIT: ALEXOO | Puoi comprare la tuta direttamente QUI
COAT: ANIYE BY [Hai già visto il cappotto in QUESTO look ed in QUESTO look]
BAG: YSL | Puoi comprare borse YSL QUI [La borsa l'hai già vista QUI]
MAKE UP: DIOR | Puoi comprare make up Dior QUI
SHOES: JONAK by SARENZA.IT | Puoi comprare delle scarpe simili QUI [Ecco l'ultima volta che hai visto queste scarpe, QUI e QUI]
♥
DELLA STESSA SERIE (SE HAI 2 MINUTI E HAI VOGLIA DI LEGGERE DI PIU'…)
Tuta: eccomi in versione estiva (adoro questa tuta rossa!)
Una tutina, in versione sportiva, che dite?
Lo stesso cappotto nero.. un outfit molto fuori dalle righe (per la MFW!)
Jo No Fui, Stella Jean e Kristina Ti: ancora per alcuni giorni le felpe di marca in vendita da COIN!
Le stesse decollete nere.. un look sportivo (giuro!)
♥
CURIOSE DI LEGGERMI IN DIRETTA?
Seguimi su INSTAGRAM @ireneccloset [Per le fotografie delle mie giornate] e su  TWITTER @ireneccloset [per le mie deliri in diretta!]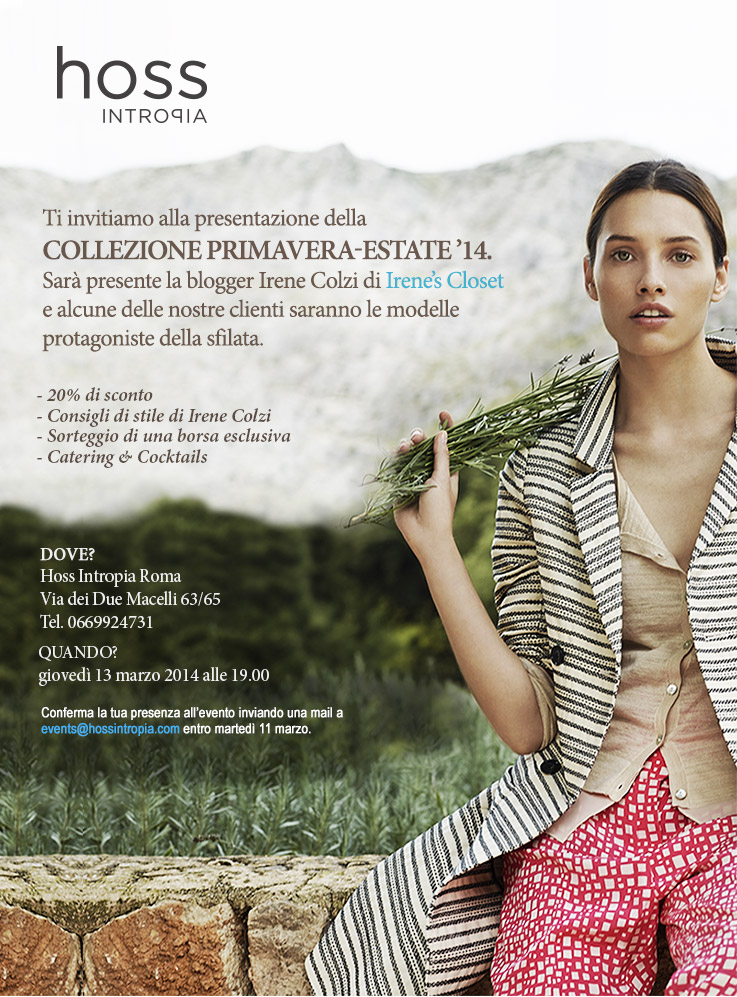 Condividi