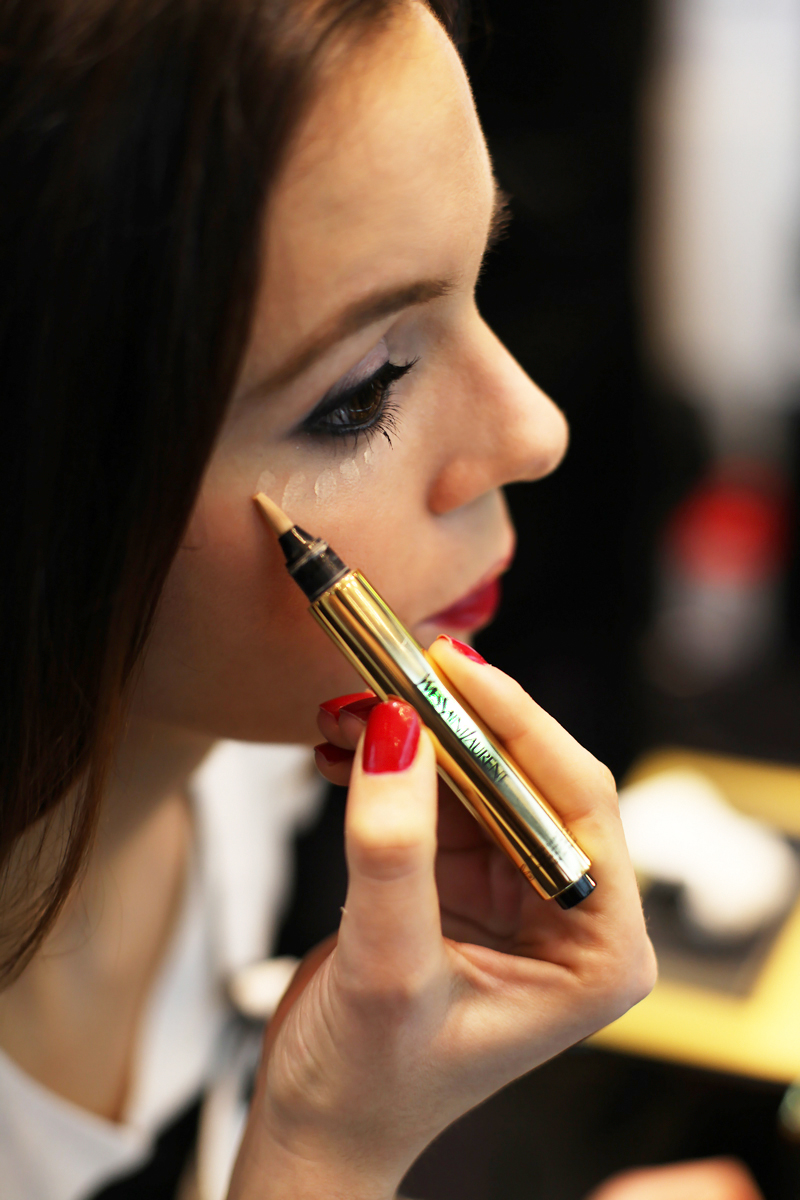 Touche Eclat Yves Saint Laurent: 8 ore di sonno in un click!
Touche Eclat. "Ma come fa quella ad essere così fresca e raggiante di prima mattina?". Quante volte ve lo siete chiesto dentro di voi? Ecco, io mille volte. Le risposte interiori, a seconda della giornata vanno da: "Beata lei, avrà dormito minimo 8 ore" oppure "Ok, le mie borse sotto gli occhi sono più grandi di quelle che ho in mano, che invidia". Ecco, e se vi dicessi che le 8 ore di sonno, il viso luminoso e riposato come nel weekend si può ottenere con un click?
Touche Eclat Yves Saint Lauren: che cos è?
Bene, questo piccolo miracolo da pochette si chiama Touche Eclat by Yves Saint Laurent: nato 22 anni fa, viene venduto al ritmo di uno ogni 10 secondi in tutto il mondo. Sicuramente ne avrete sentito parlare: si tratta di una stilo dorata che ha il potere non solo di nascondere le occhiaie, di evidenziare alcune zone del viso ma anche e soprattutto di velare le ombre e incrementare la luminosità della pelle. Il segreto è nella formula interna che è rimasta invariata in tutti questi anni. Touche Eclat contiene vitamina E e estratto di ruscus per attenuare i segni di stanchezza, humectine per prolungare l'idratazione e particelle ampli light e soft focus per riprodurre il meccanismo di refrazione naturale della luce.
Ma come si usa Touche Eclat? (Continua..)
♥
"But how can she be so radiant early in the morning?". How many times have you wondered how inside you? "She must have slept minimum 8 hours"! And what if I tell you that you can get that bright and relaxed face you have at the weekend, with just one click? This small miracle is called Touche Eclat by Yves Saint Laurent: it was born 22 years ago, it is sold at the rate of one every 10 seconds throughout the world and you can put it in a clutch. It's a gold style that has got the power to hide bags under your eyes, but it can also increase your skin's brightness. The secret is in its inner formula which has remained unchanged in all these years. Touche Eclat contains vitamin E and ruscus essence to fight tiredness, humectine for hydration and ampli light and soft focus particles to reproduce the mechanism of natural refraction of light.
CLICK HERE TO READ THE POST IN ENGLISH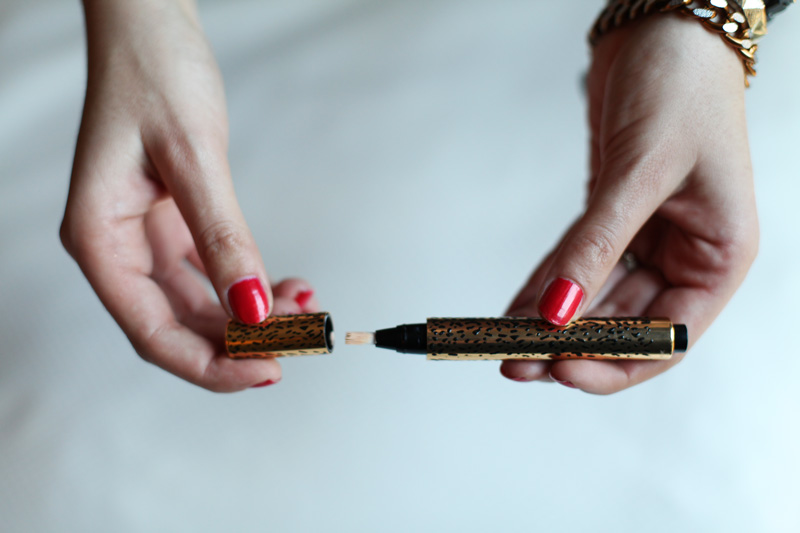 Il mio tutorial per l'utilizzo di Touche Eclat Yves Saint Laurent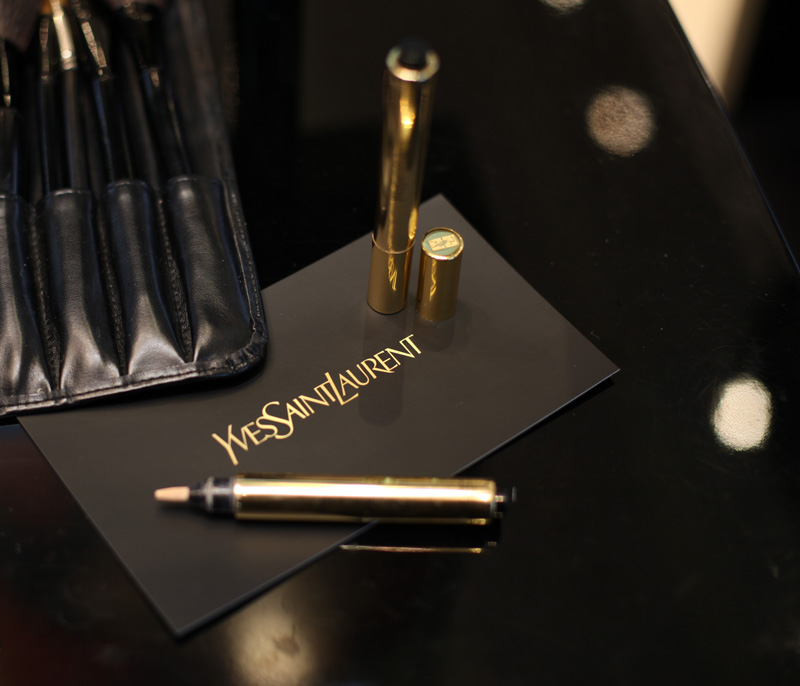 La prima premessa sull'utilizzo. Touche Eclat si può utilizzare dopo il fondotinta nella nostra routine di trucco e poi, quando il make up è completato, durante la giornata per dei ritocchi fast in qualsiasi momento. Il prodotto infatti con la sua formulazione speciale non appesantisce il trucco creando ulteriori strati e la nostra pelle risplende di nuovo.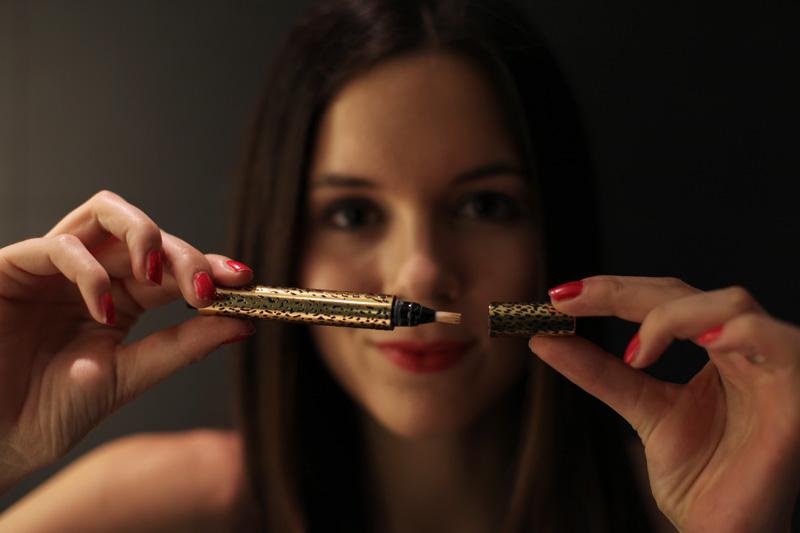 Dove applicare Touche Eclat (Il prodotto che vede in foto è un edizione limitata per il 2014, un pezzo da collezione!):
CONTORNO OCCHI
Si applica sotto la palpebra inferiore, nell'angolo interno e un tocco al centro della palpebra mobile (L'occhio così apparirà fresco, luminoso e riposato).
BOCCA
Si usa sui solchi nasolabiali per nascondere le linee di espressione ed invece sul contorno labbra per creare un'illusione di volume (insistete soprattutto sul centro superiore ed inferiore delle vostre labbra).
ZIGOMI
Un tocco sulla parte alta degli zigomi per dare luce al viso e per creare un effetto volume.
NASO
Applicatelo sotto le ali del naso per dare l'idea di un incarnato fresco e splendente. Lungo il naso invece se volete un effetto 3D.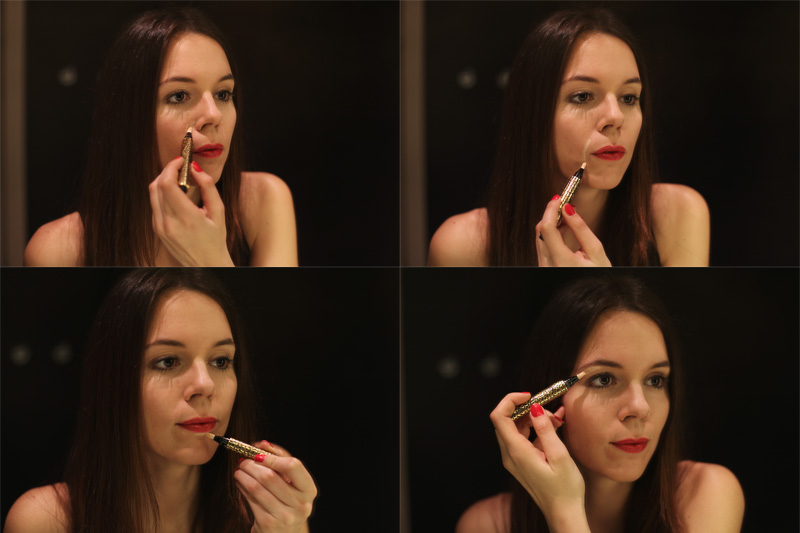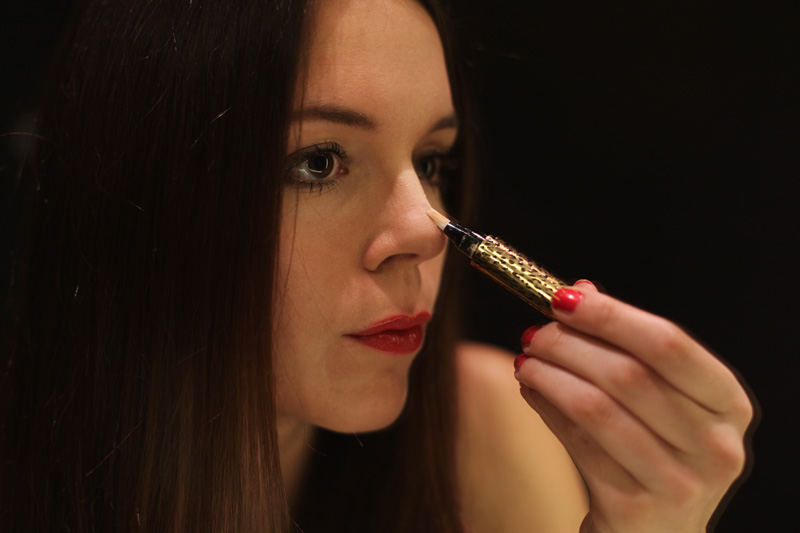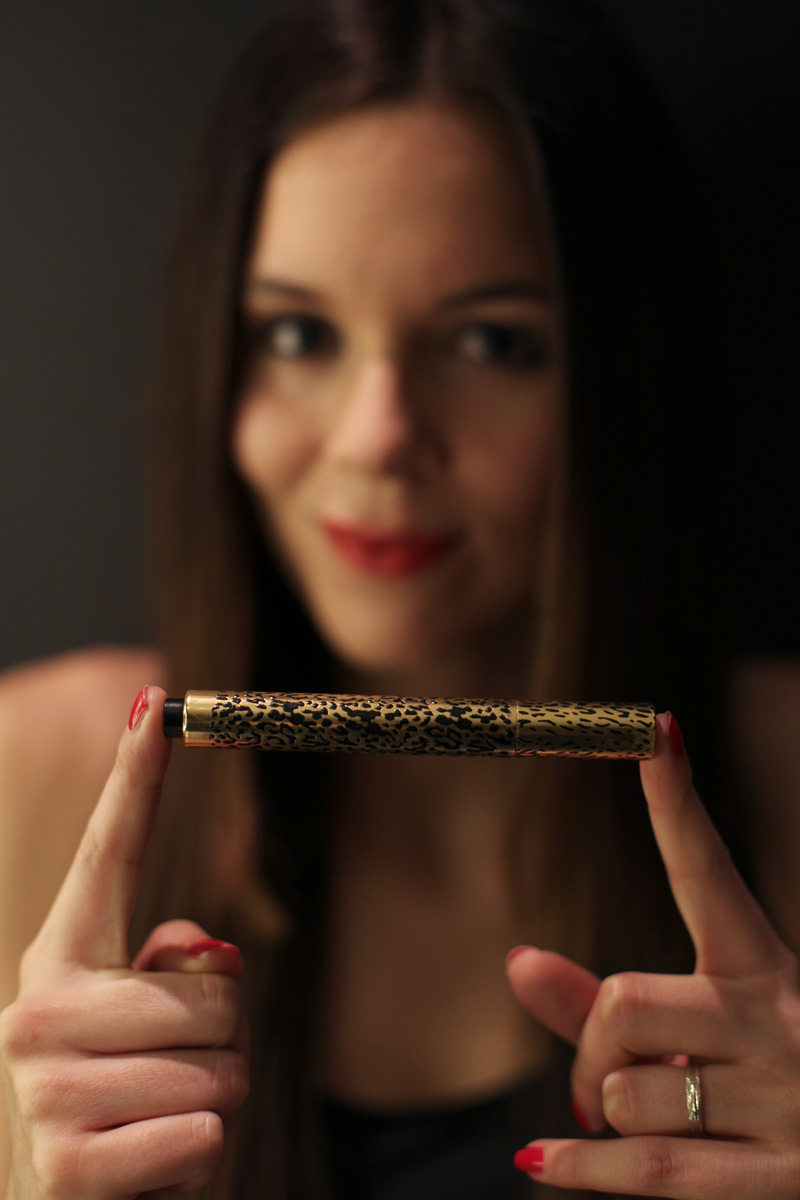 E adesso completiamo il make up firmato Yves Saint Laurent!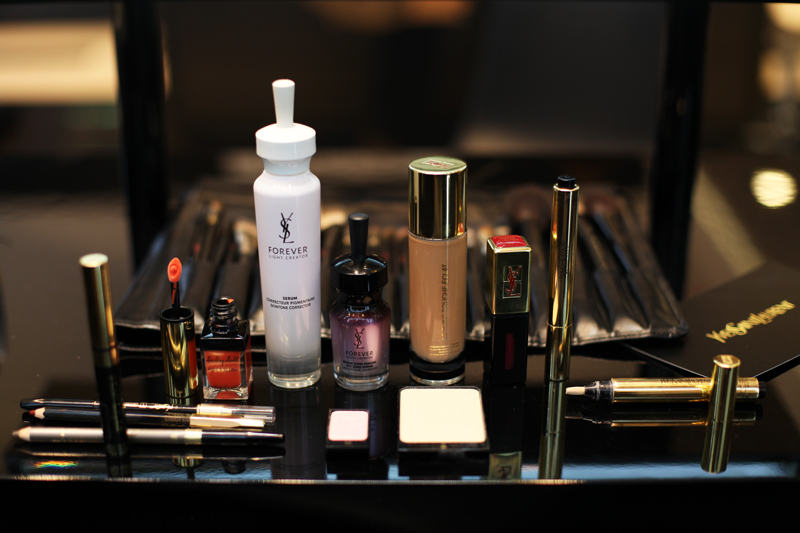 Ecco i prodotti utilizzati per questo make up, naturale e luminoso. Luce sulla pelle, grazie alla linea skincare Forever ideale come pre make up, occhi naturali ma valorizzati da un tocco di eyeliner e dal mascara Baby Doll, labbra e zigomi in evidenza grazie al nuovo Kiss e Blush Baby Doll by Yves Saint Laurent (Il nuovo prodotto MUST che in un gesto colora labbra e guance).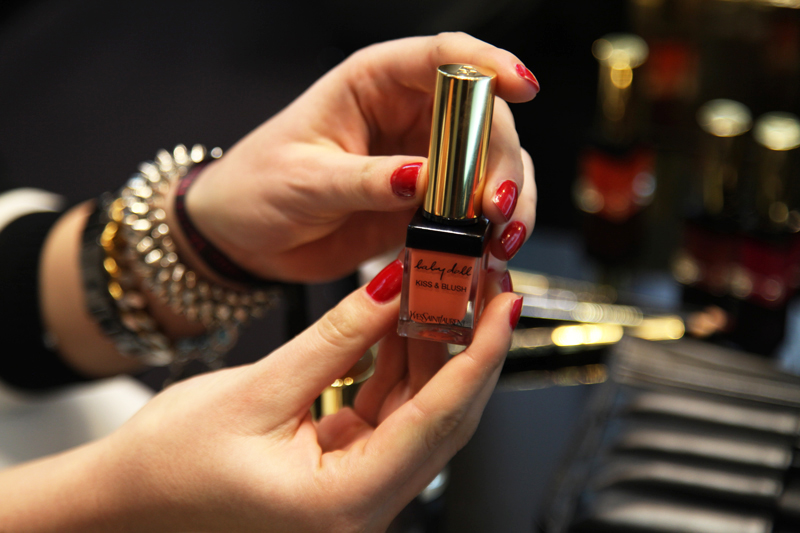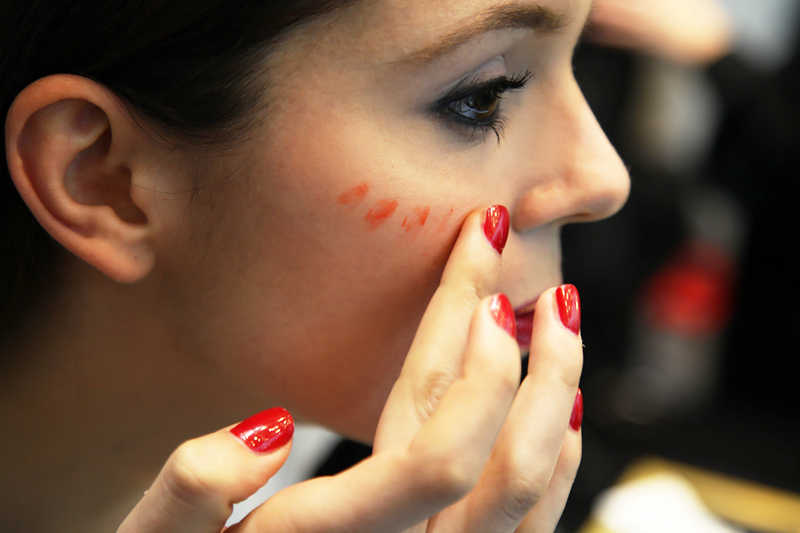 Ed ovviamente non dimenticate un ultimo "click" di Touche Eclat prima di chiudere la vostra trousse e riporlo in borsa ;) E ora avanti tutta con le vostre opinioni: che ne dite di questo prodotto? Chi di voi è giù un'affezionata utilizzatrice? Buona giornata a tutte!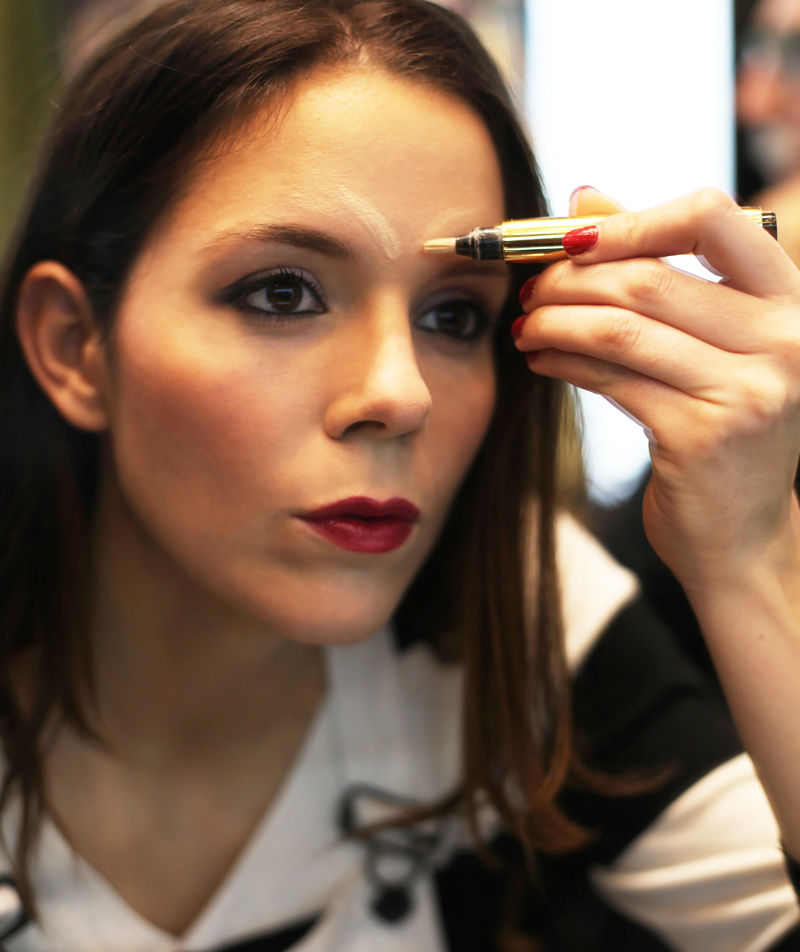 ♥
CURIOSE DI LEGGERMI IN DIRETTA?
Seguimi su INSTAGRAM @ireneccloset [Per le fotografie delle mie giornate] e su TWITTER @ireneccloset [per i miei deliri in diretta!]
Condividi