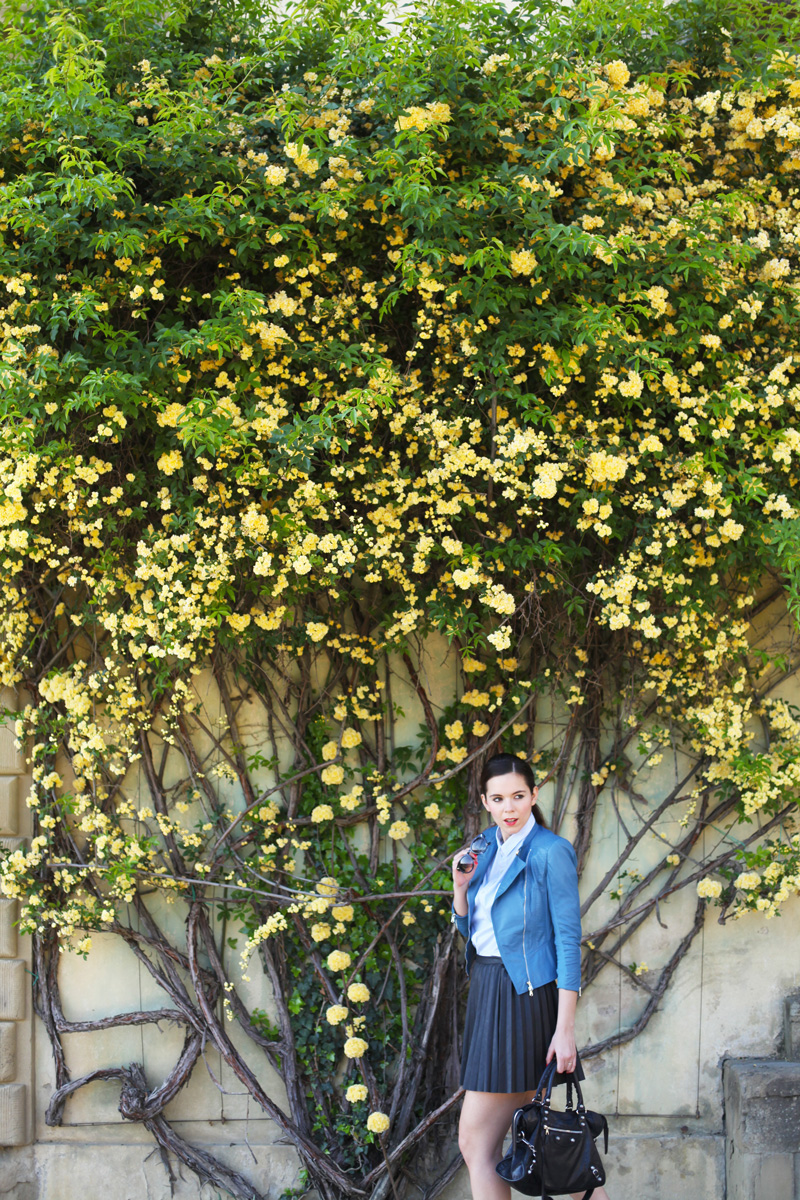 Camicia uomo: ovvero come rubarla dal suo armadio e creare un look lady like
Camicia uomo. Che io abbia un armadio sterminato è cosa nota (Sì, me lo dite in tante che dovrei vendere qualche cosina ma vi prometto che lo faremo, non appena avrò tempo di fare il cambio dell'armadio!). Cosa meno nota è che rubi vestiti anche a Giova, nonostante il suo armadio sia 1/10 del mio (Probabilmente anche meno). No, davvero, dovete capire che a lui rubo tutto! Quando sono a lavorare al PC da casa, ovvero quando il mio look si trasforma in "trasandatopernientechic", mi piace avvolgermi nelle sue cose. Un maglioncione di lana, i pantaloni della sua tuta di basket, i suoi calzini a pois. Niente camicie sexy come si vede nei film eh (Vuoi mettere una tuta di 10 taglie più grande della tua? Aahaha!). La camicia uomo la riservo soltanto per le uscite.

Camicia uomo: quando il suo armadio diventa una riserva di look!
Sì, perchè non contenta, rubo le sue cose anche per uscire (Sia mai che il mio armadio non mi basti). Però, ditemi che non ho ragione: la collezione di camicie di un uomo è vasta, vastissime e pure interessante :D Ah, si, w la camicia uomo!! Così ieri pomeriggio mentre giravo come una matta per le ante del mio armadio in cerca di qualcosa non troppo pesante, non troppo leggero.. insomma, alla fine sono ricaduta nella sua riserva naturale di camicie e questa qui, bella over size, celestina e a righe (Insomma, classica) me la sono portata via. La camicia uomo cosi me la sono abbinata ad un look tra il lady like ed il casual.
Il pezzo forte ragazze del look però è questa stratosferica giacca di pelle azzurra. Questo punto di azzurro è fenomenale secondo me e poi veste che è una meraviglia. Devo ringraziare le ragazze di EMMALUCIA che hanno una storia decennale nella lavorazione del pellame e che creano delle giacche pensate per le donne, che abbiano non solo colori di tendenza ma anche materiali pregiati ed una vestibilità che nelle giacche in pelle è davvero difficile da trovare. Insomma, brave! Vi consiglio di leggere di più su di loro (anche riguardo a dove acquistare) QUI oppure sulla loroPAGINA FACEBOOK (Dove troverete le foto delle giacche della primavera, ce n'è una rossa borchiata che è una meraviglia!).
Insomma, spero che questo look vi piaccia! Se poi vi va di leggere ancora, in tema con questo post, vi consiglio 32 idee poco scontate per indossare in modo diverso la vostra camicia bianca e altrettante idee per indossare le DR.martens. Un abbraccio belle!!
♥
You know that I've got a huge wardrobe, but you probably don't know that I also steal Giova's clothes! When I work from my home computer, I like wrapping myself in his things. A wool sweater, his basketball tracksuit trousers, his dotted socks. No sexy shirt like you see in the movies, I save the men's shirt only for when we go out. The collection of men's shirt is ample and interesting. So yesterday afternoon I wore one of his shirt. And I matched it to a lady-like and casual look. But the piece of resistance of this look is this stratospheric blue leather jacket. I must thank EMMALUCIA's girls who have a ten-year story in working the skins and who create jackets for women, with trendy colors but also high-quality materials. Really good! I hope you like this look! If you like to read more, on this post's subject, I suggest you 32 ideas to wear a white blouse in different ways and as many ideas to wear DR martens. A big hug, beautiful girls!! W la camicia uomo :)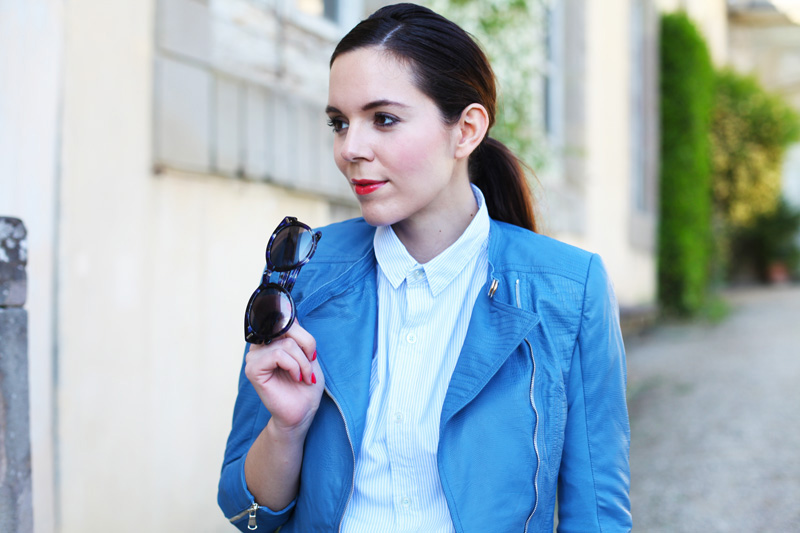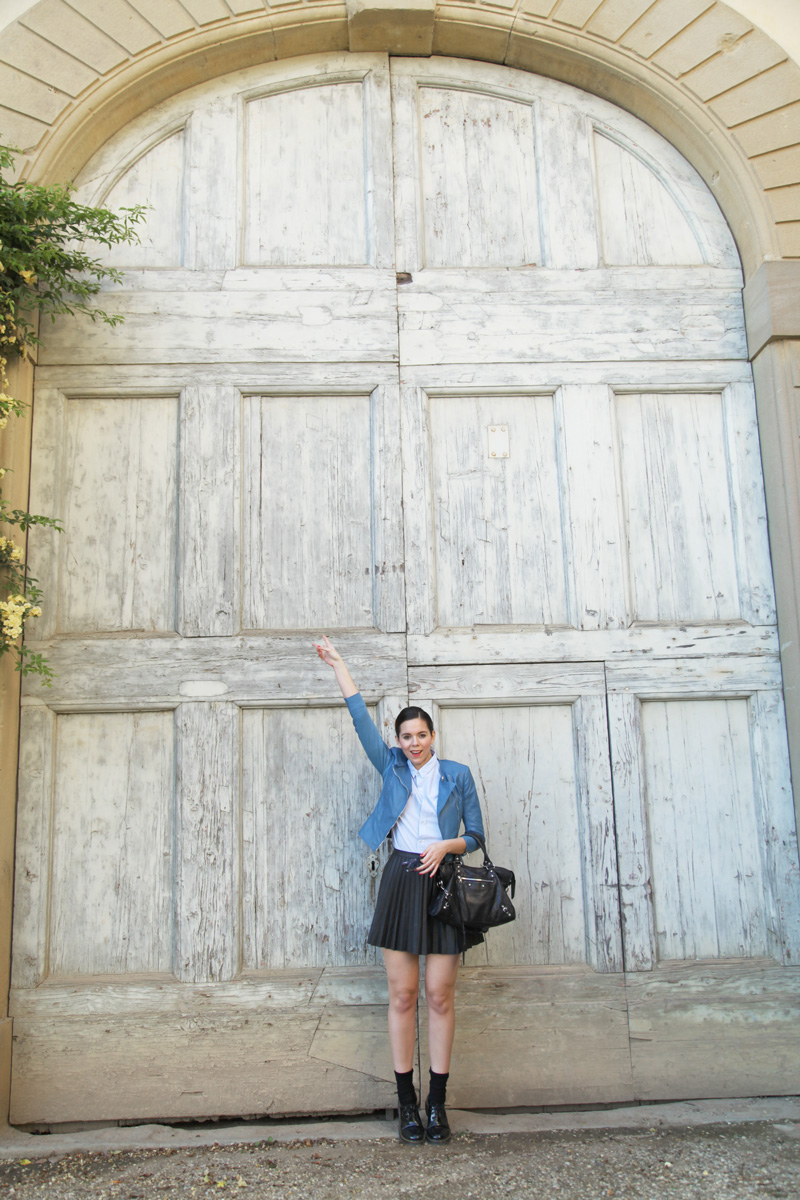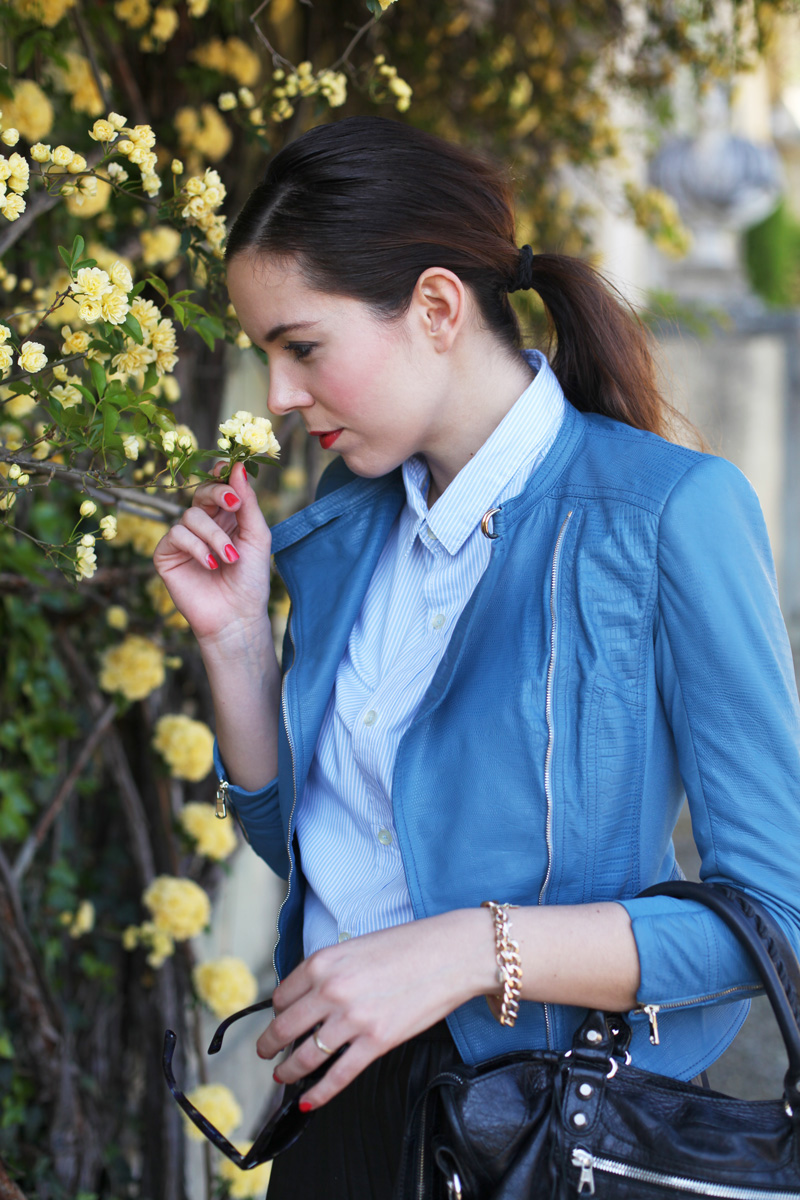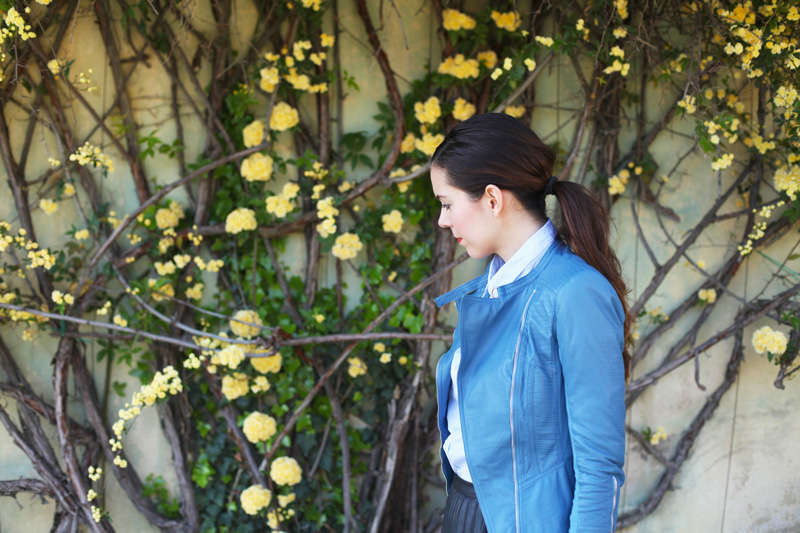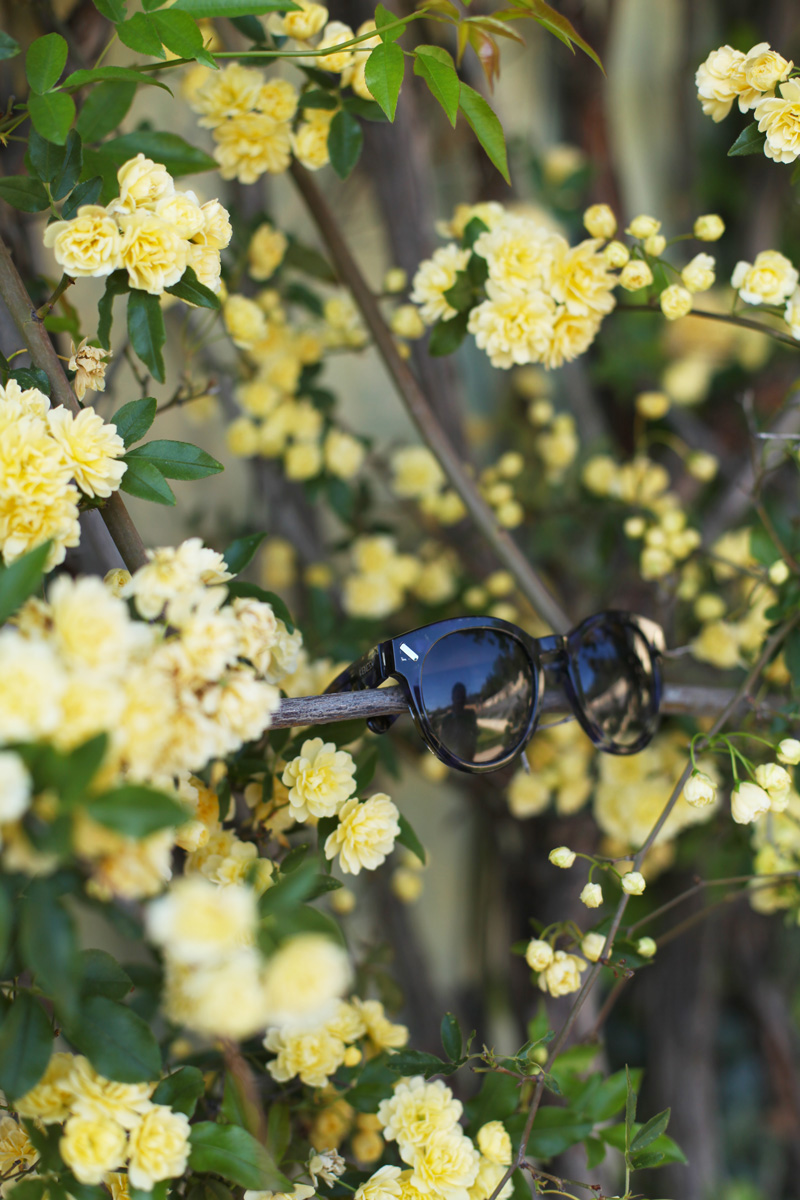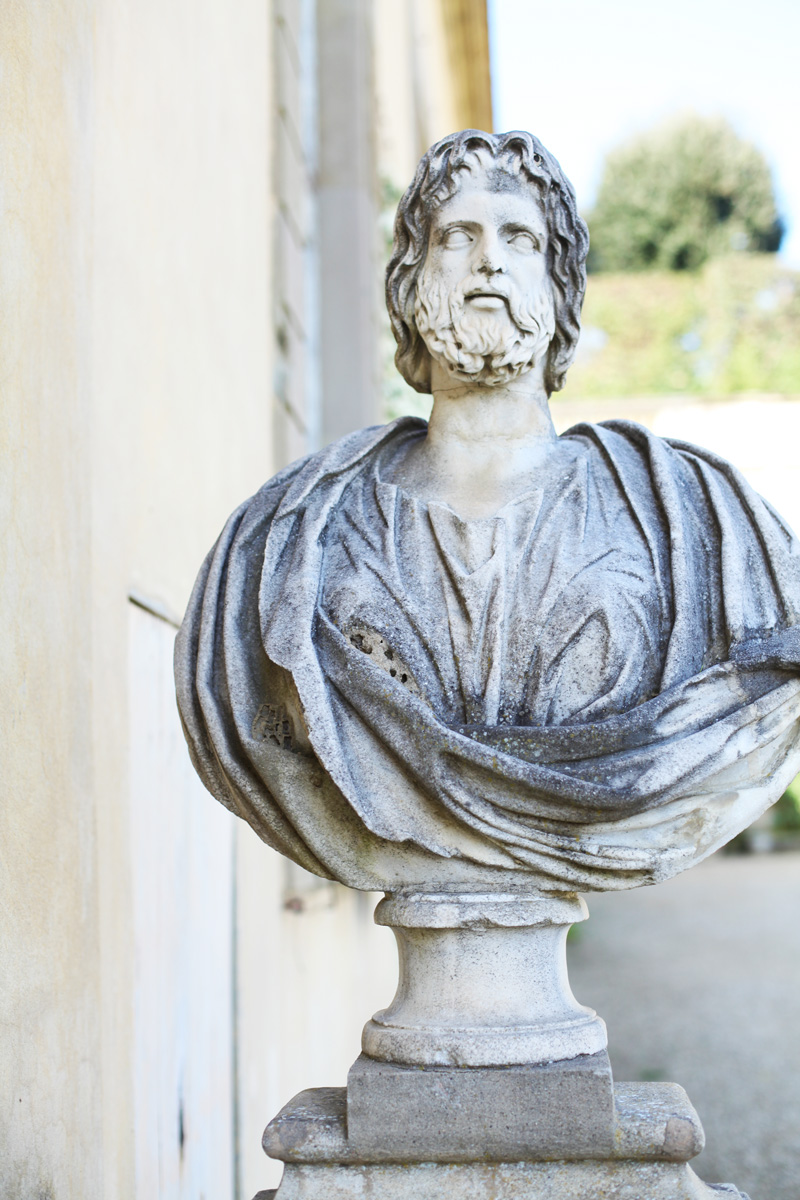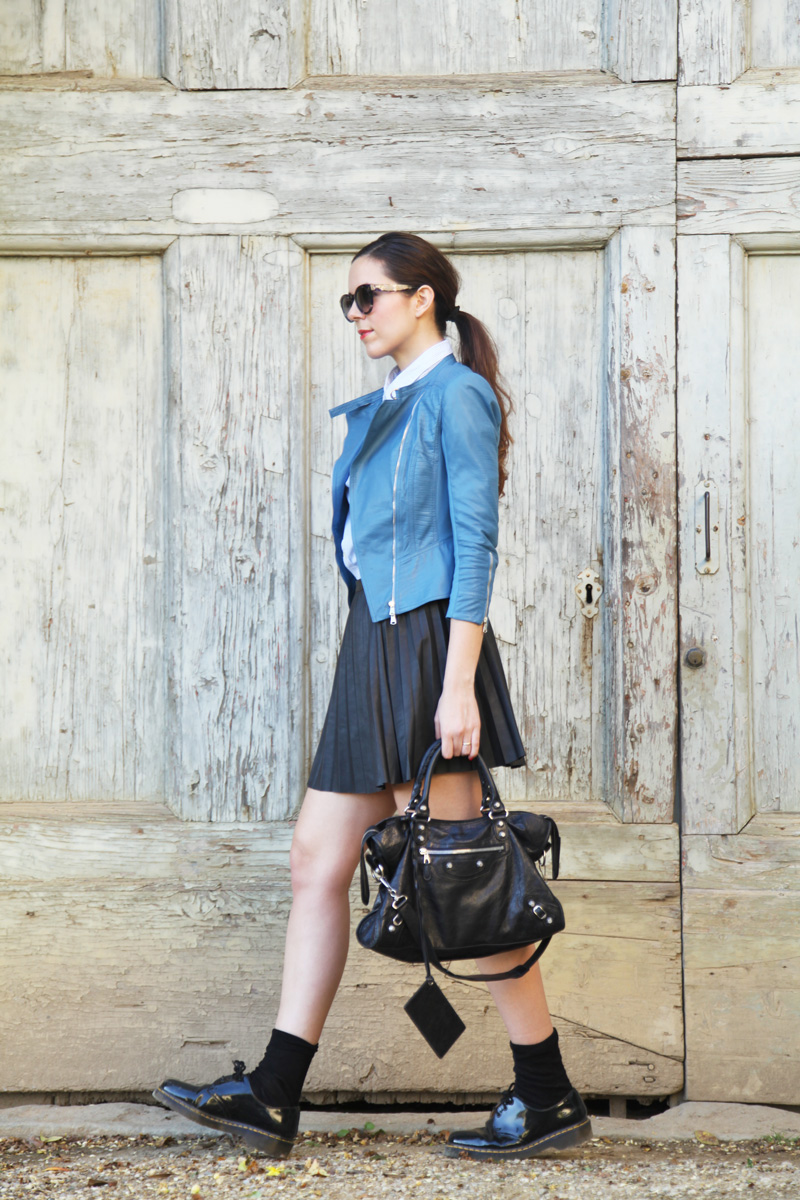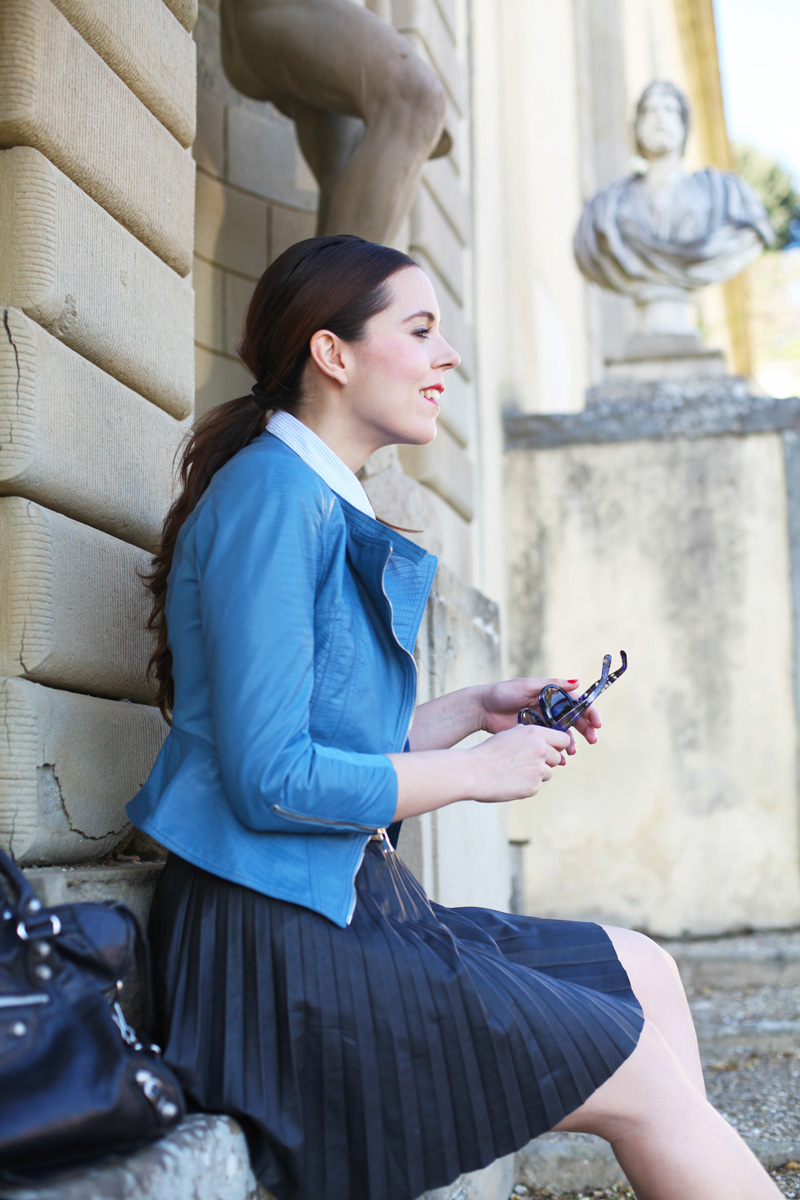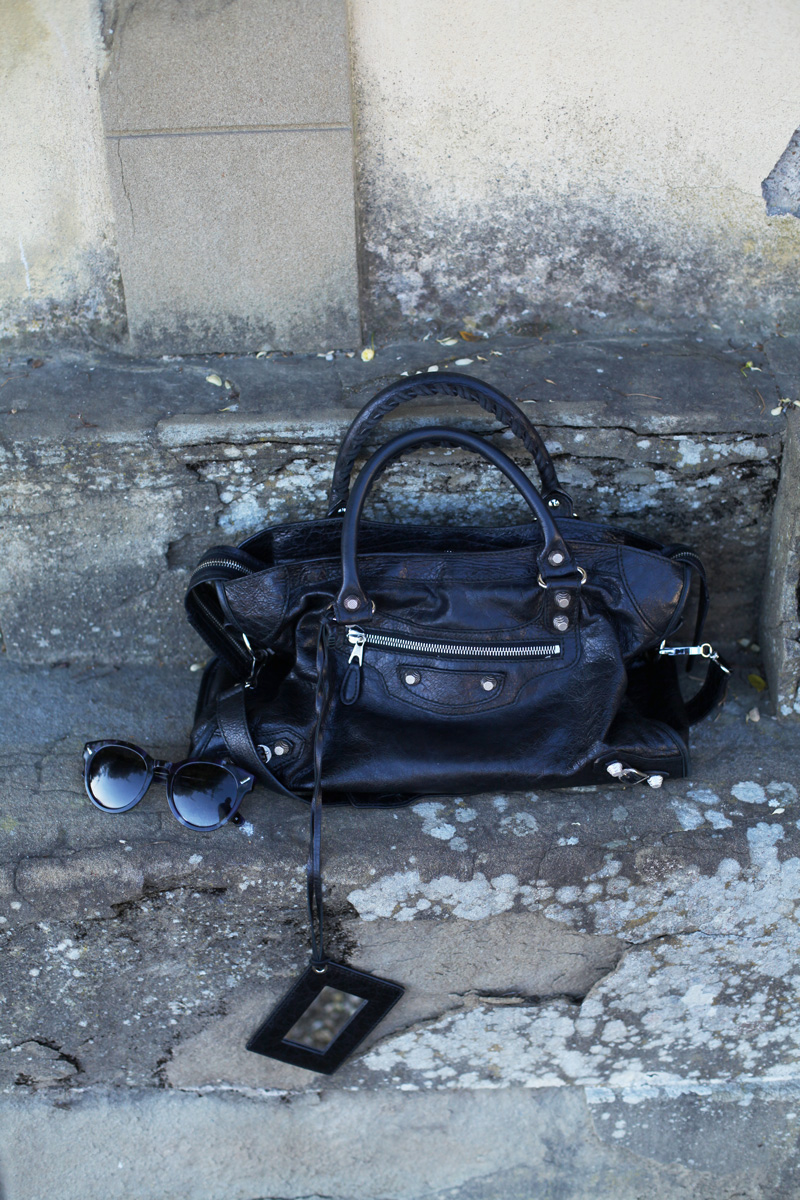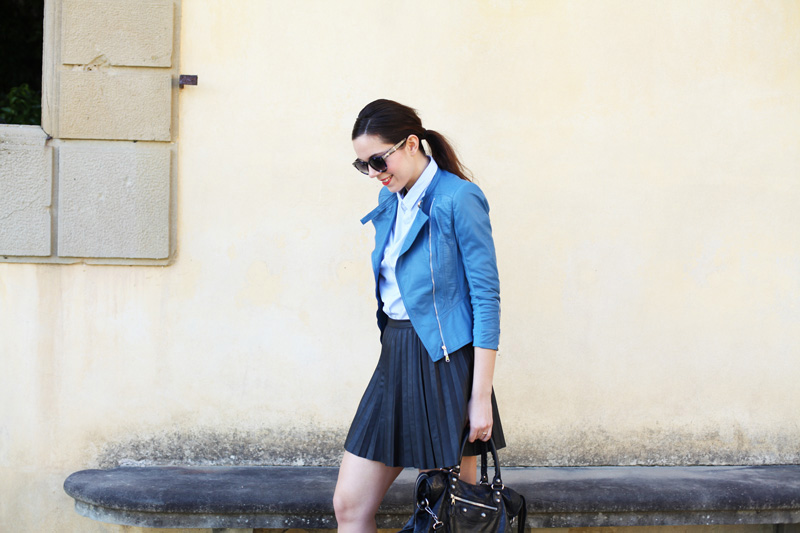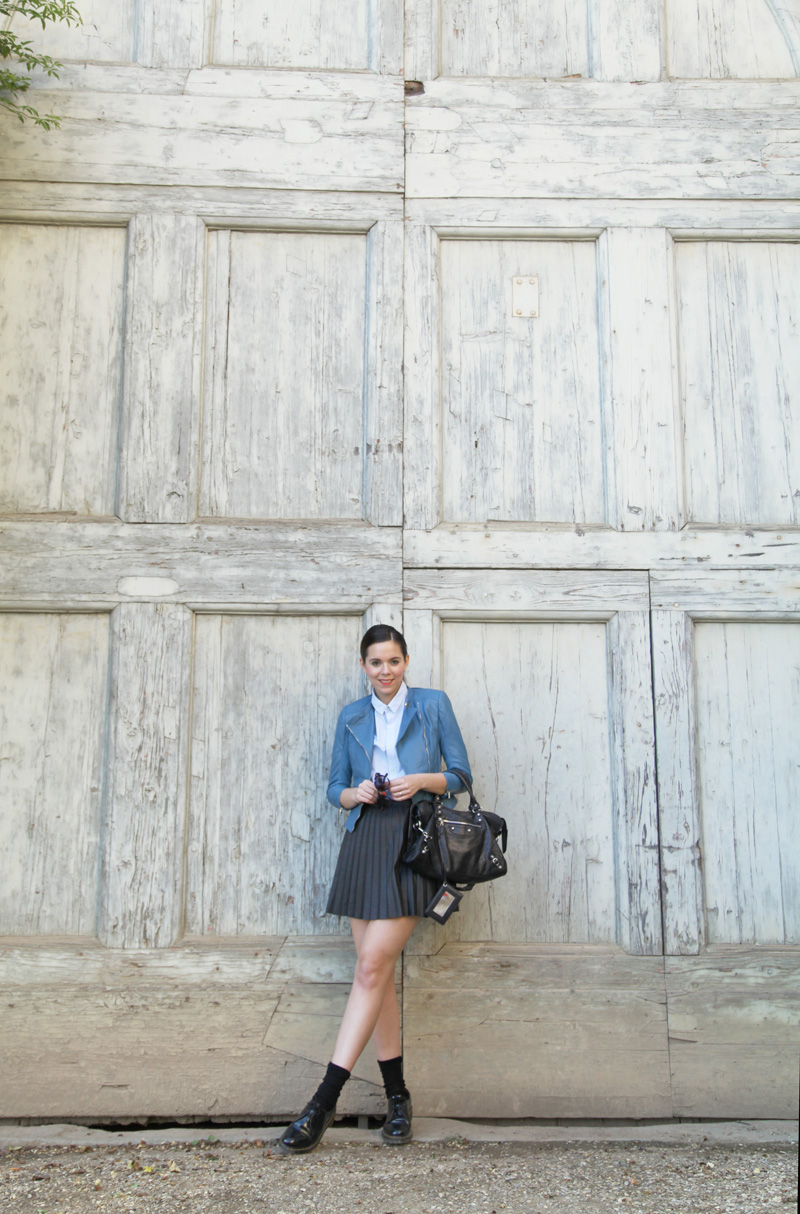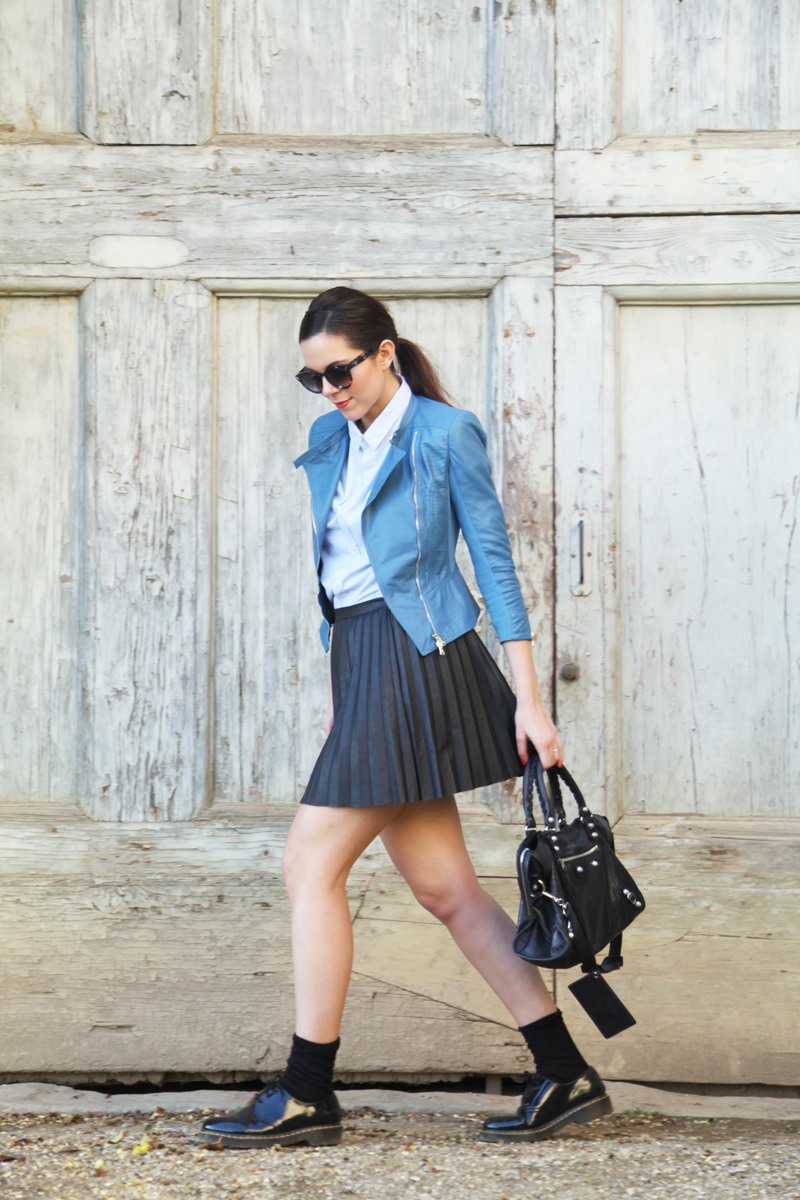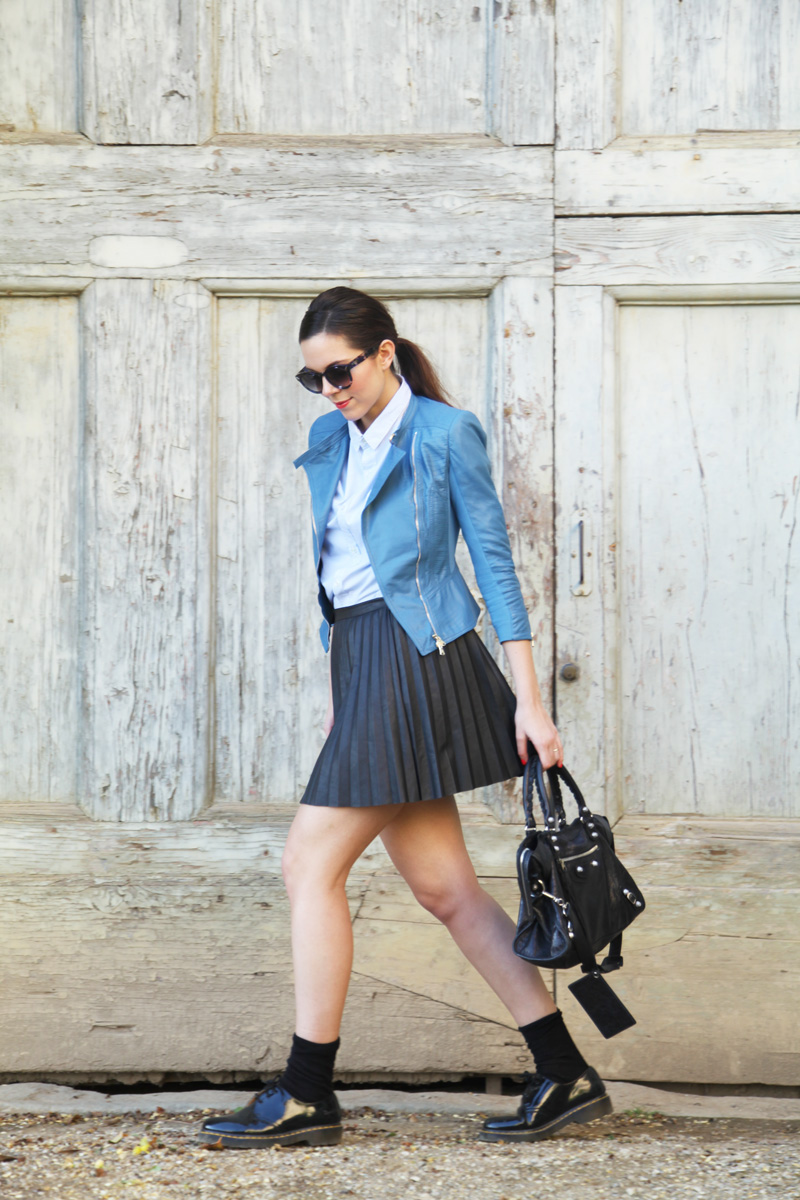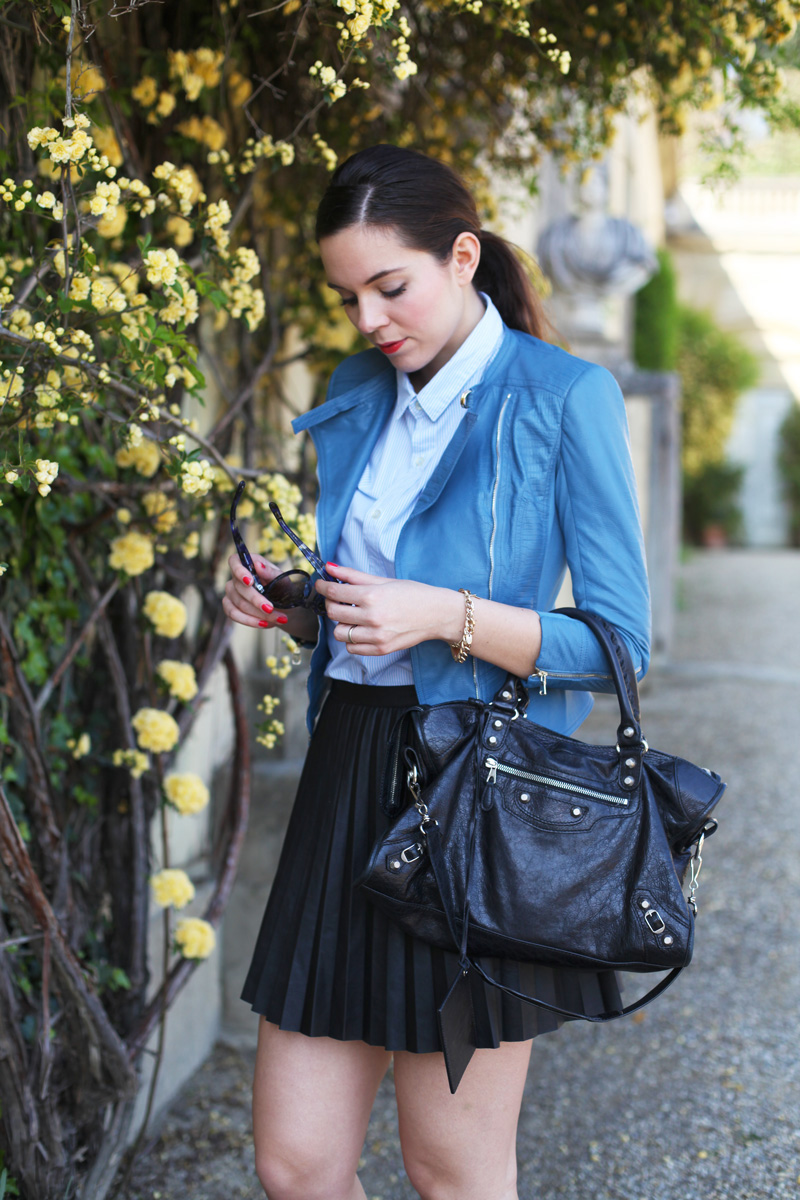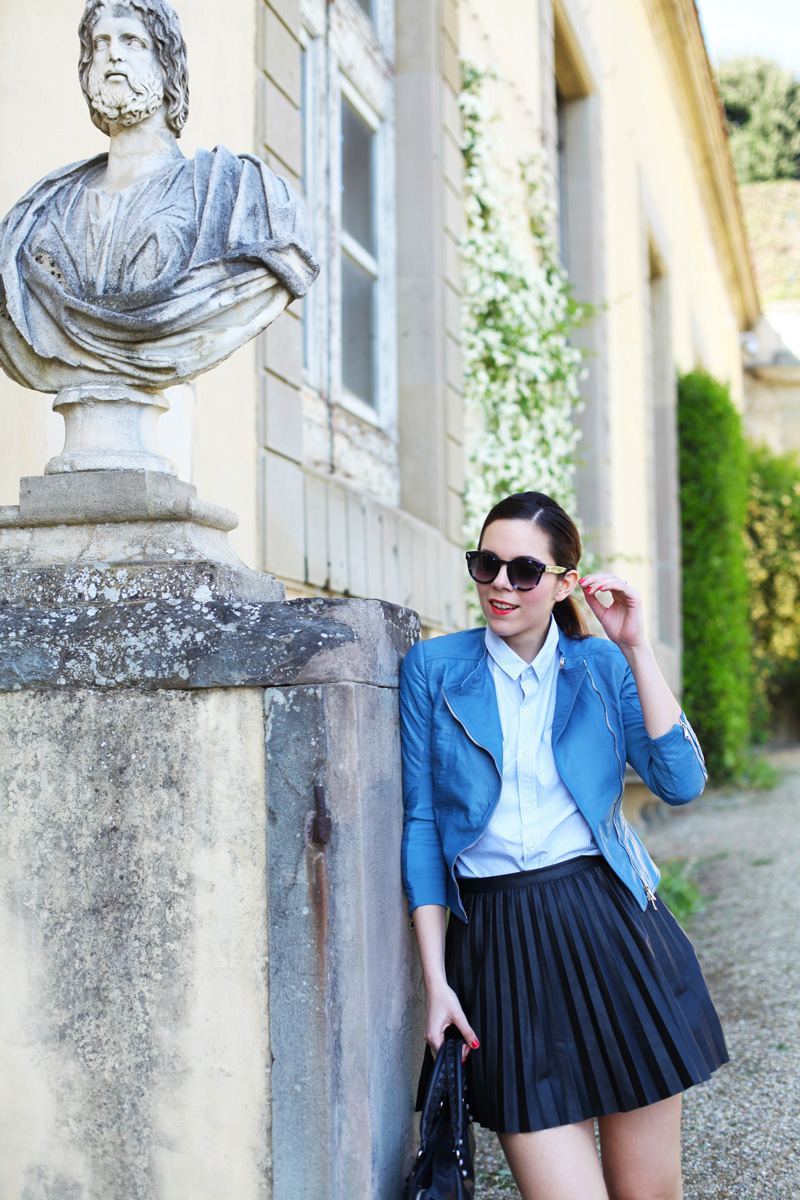 INDOSSAVO..
GIACCA – JACKET: EMMALUCIA (PREZZO QUI)
CAMICIA – SHIRT: from Giova's Closet | La puoi comprare QUI
GONNA – SKIRT: STRADIVARIUS | La puoi comprare simile e lowcost QUI [La gonna l'ho indossata l'ultima volta QUI]
SHOES: DR.MARTENS by SARENZA.IT | Ecco tanti modelli, anche strani, QUI [Queste le ho indossate l'ultima volta QUI]
BAG: BALENCIAGA | Luxury bags nere QUI oppure QUI per tutti i prezzi
SUNGLASSES: KENZO
MAKE UP: YSL (Vedi tutti i prodotti che ho usato in QUESTO POST)
♥
HAI ANCORA 5 MINUTI PER LEGGERE ALTRO? VEDIAMO..
DR.Martens: 27 idee per indossarle!
Stringate maschili? Idee per gli abbinamenti per tutti i gusti! LEGGI!

Stessa gonna.. alla milano fashion week!
Borse The Bridge estate 2014: la mia esperienza..
Il mio primo post al mare 2014
Una borsa.. a forma di Ape Piaggio :D
PANTALONI BIANCHI: idee per gli abbinamenti (anche per chi ha qualche kiletto in più!)
♥
CURIOSE DI LEGGERMI IN DIRETTA?
Seguimi su INSTAGRAM @ireneccloset [Per le fotografie delle mie giornate] e su TWITTER @ireneccloset [per i miei deliri in diretta!]
Condividi