Denim dungarees: one of the trends for summer 2014!
Denim dungarees. Hands up who has had (and hated) denim dungarees, overalls or all in one. All synonyms for the same thing .. dungarees, who returned to the rescue as a trend this summer! They're uncomfortable, and make you look like you're bloated but … this year they're fashionable! Who among you will fall for this love/hate trend?
Denim dungarees: from day to night. Instructions for use!
Not only denim, dungarees can be cotton or leather (As I've worn during Milan Fashion Week), plain or patterned, long or short, with skinny pants or boyfriend, the choices are endless. The Skinny version is super sexy, the version with short pants is my favorite, the boyfriend version is the one that engulfs you more but is also more fashionable. You can wear it for day with flat shoes, a pair of sneakers, slip ons or sandals, with a t-shirt underneath. In the evening you can try to wear it with a crop top (so what you see is only the bare hip) and a pair of heels and maybe a clutch bag. I find an original proposal! Which of you will yield to the charm of the overalls look after this sensational gallery? : D
♥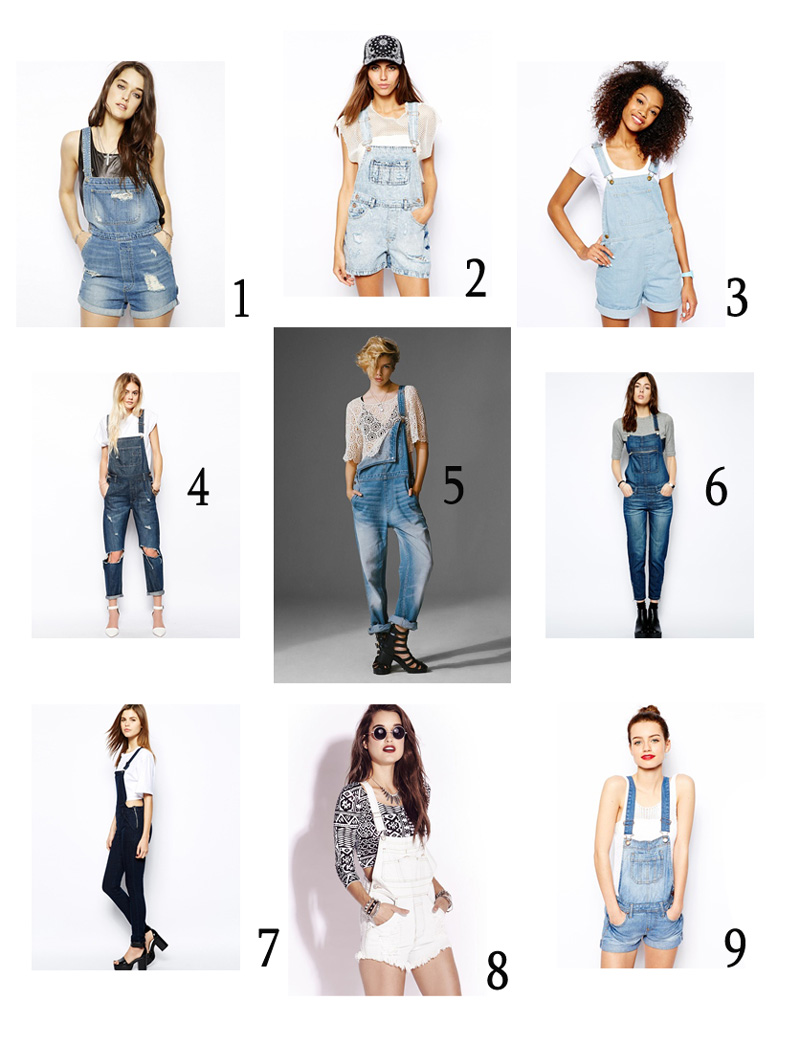 1. RELIGION
2. RIVER ISLAND
4. ASOS
5. ASOS
6. BLANK
7. WHAREHOUSE
8. ASOS
9. NEW LOOK
♥
Fonte: PINTEREST | Tuula Vintage | Sincerly Jules | Atlantic Pacific
♥
WANT TO FOLLOW ME LIVE?
Follow me on INSTAGRAM @ireneccloset and on TWITTER @ireneccloset
Condividi