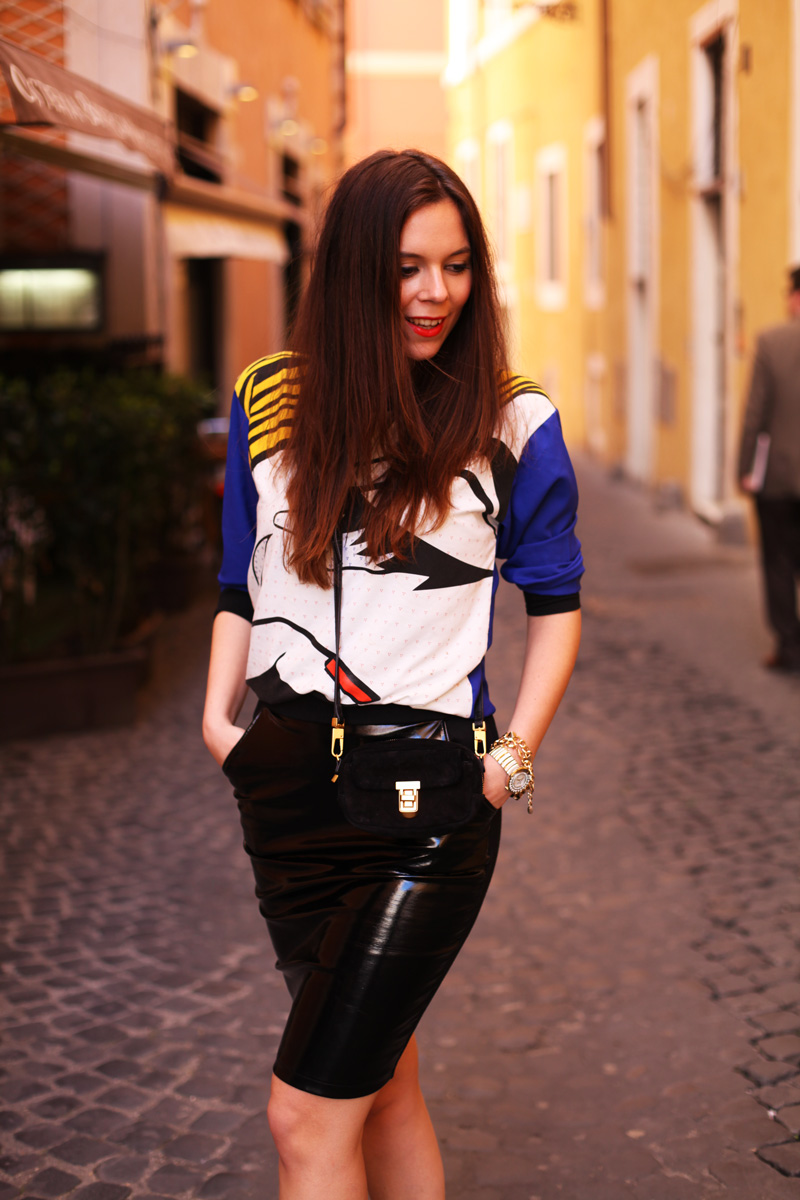 Look casual per il weekend e vi racconto i miei piani
Look casual. Ciao bellissime e felice sabato, vi scrivo in versione look casual in marcia per Milano dove trascorrero' il mio sabato per un doppio progetto! Il primo è un progetto a tutto beauty (Dato che l'estate si avvicina a grandi passi è il momento di pensare più approfonditamente a noi e quindi ci penso io :D), il secondo invece è qualcosa di molto particolare che coinvolgerà la moda maschile e anche il mio Giova. Una giornata bella intensa ci aspetta ma non vedo l'ora :D Domani invece lo dedichiamo un pochino al relax (Voglio dormire fino al momento in cui mi devo trascinare a tavola per pranzo :D) e il pomeriggio invece ci rimettiamo in pari con tanto lavoro: la prossima settimana infatti ci aspettano altri due giorni a Milano per un sacco di cose! (Insomma, per farla breve, stiamo lavorando e ci stiamo divertendo come non mai!).

Look casual.. ma con stile!
Il look che vorrei farvi vedere oggi è un look casual che ho indossato quando sono stata a Roma: indossavo una gonna molto particolare (Che avevo già indossato QUI) e una maglia comix. Un look casual e comodo per una giornata per le vie di Roma e per la sera al Grande Fratello :D (Non lo sapevate? Leggi il racconto sul mio instagram @ireneccloset). Spero che il look casual vi piaccia, ci sentiamo da Milano! Vi mando un bacio!
♥
Hello beauties and happy Saturday! I'm writing you on my way to Milan where I'm spending my Saturday for a double project! While tomorrow we'll have a bit of relax and in the afternoon we'll catch up with lots of work: next week other two days in Milan are waiting for us for loads of things! The look I'd like to show you today is a casual look that I wore when I was in Rome: I was wearing a very particular skirt and a 'comix' sweater. I hope you like the casual look, talk soon from Milan! I send you a kiss!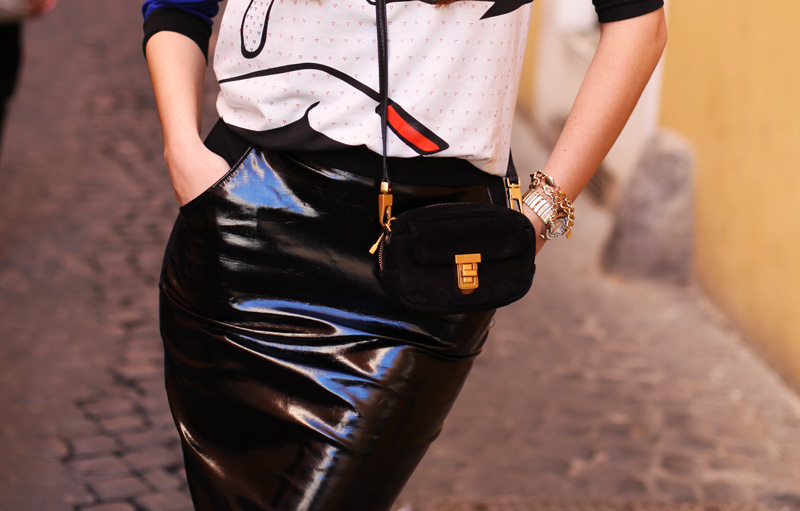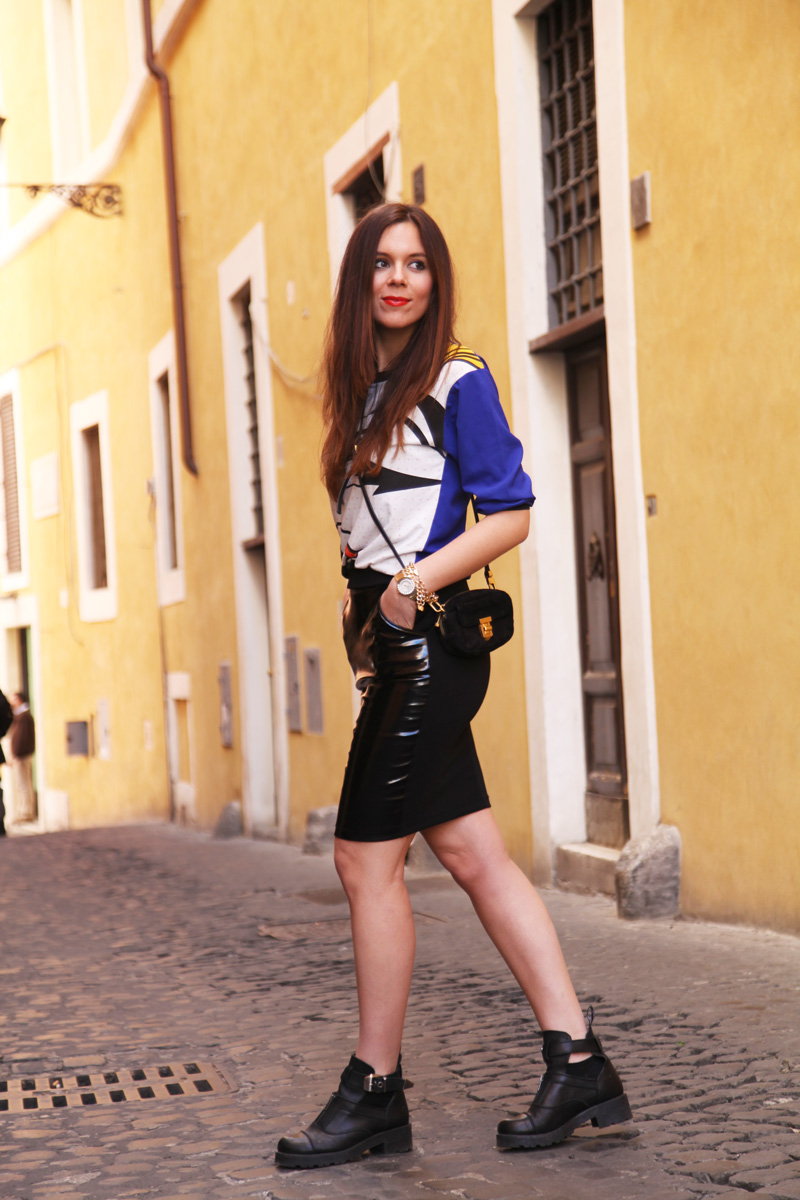 INDOSSAVO..
GONNA – SKIRT: H&M | Ne puoi comprare simili QUI [L'avevo già messa in QUESTO post]
SHIRT – FELPA: SHEINSIDE | Comprale sullo stesso stile QUI [L'avevo già messa in QUESTO post]
SHOES: BRONX | Ne puoi comprare di simili QUI
BAG: COCCINELLE [L'avevo già messa in QUESTO post] 
♥
HAI ANCORA 5 MINUTI PER LEGGERE ALTRO? VEDIAMO..
Camicia bianca.. 32 idee poco scontate per indossarla
DR.Martens: 27 idee per indossarle!
Stringate maschili? Idee per gli abbinamenti per tutti i gusti! LEGGI!

Borse The Bridge estate 2014: la mia esperienza..
Il mio primo post al mare 2014
Una borsa.. a forma di Ape Piaggio :D
PANTALONI BIANCHI: idee per gli abbinamenti (anche per chi ha qualche kiletto in più!)
♥
CURIOSE DI LEGGERMI IN DIRETTA?
Seguimi su INSTAGRAM @ireneccloset [Per le fotografie delle mie giornate] e su TWITTER @ireneccloset [per i miei deliri in diretta!]
Condividi