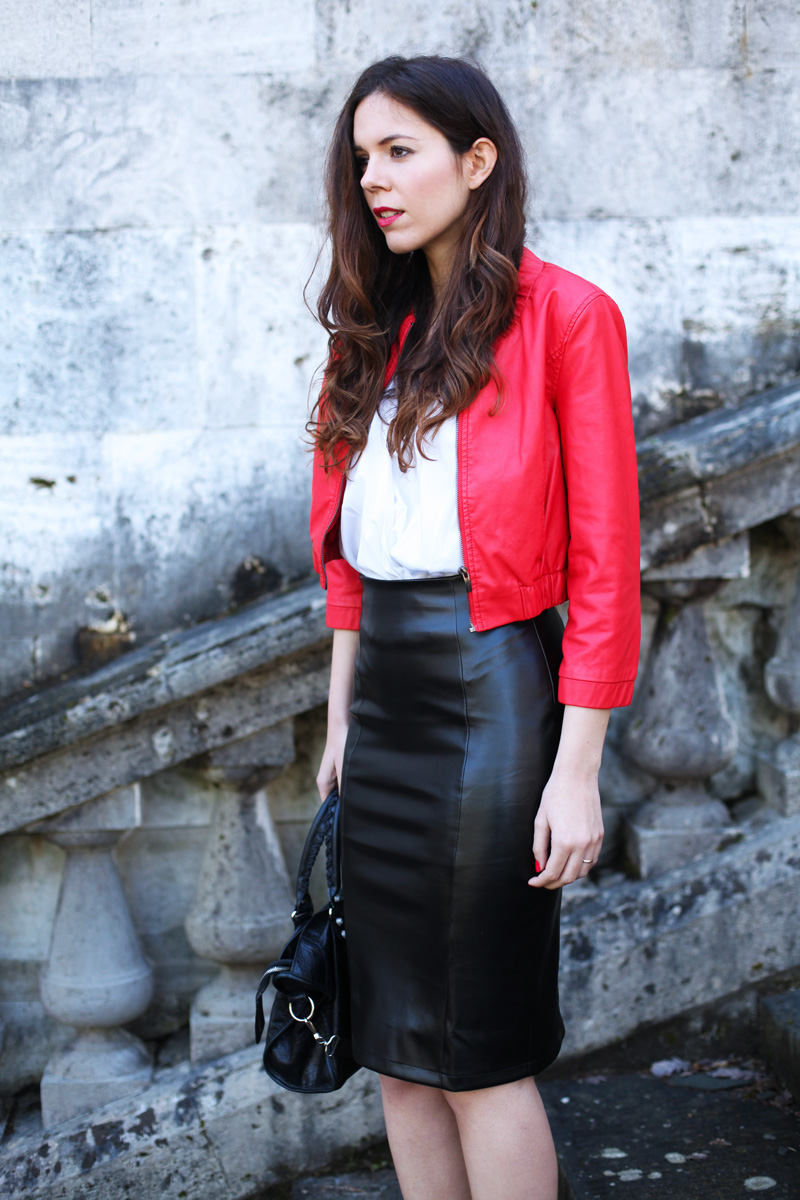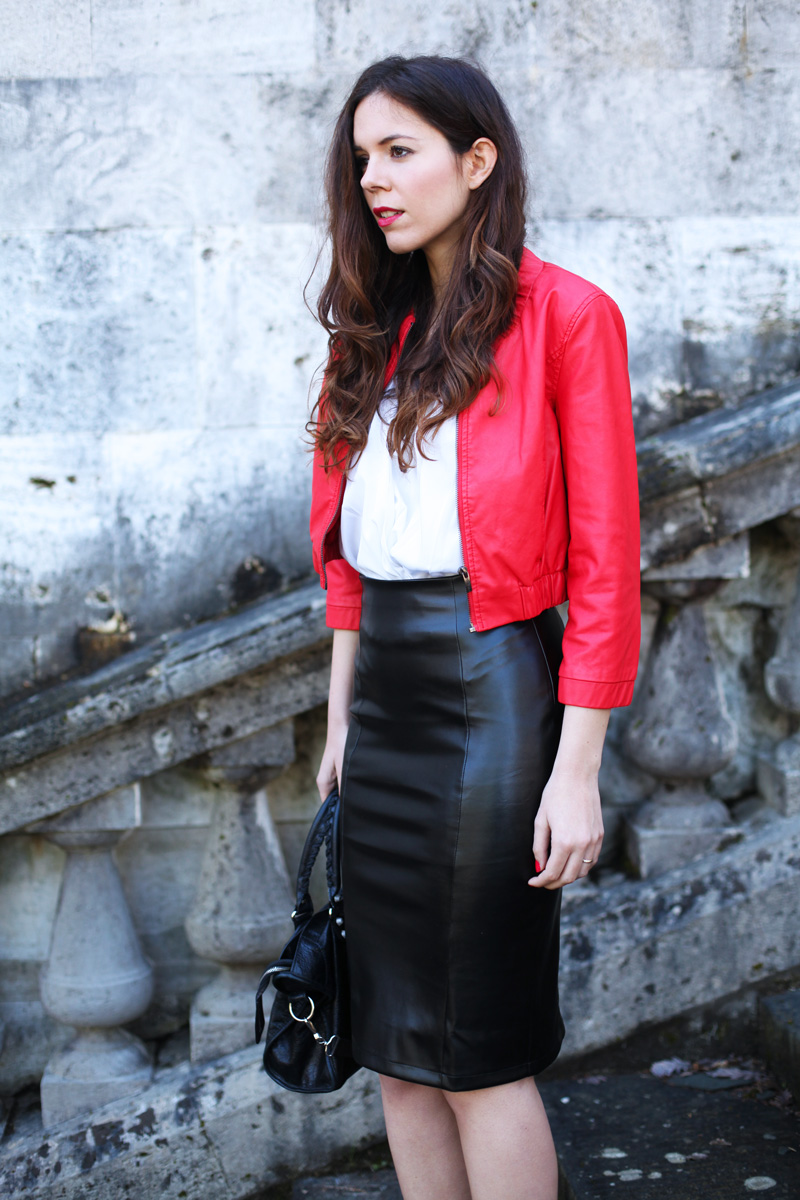 Look sexy, storia di come far capitolare un uomo
Look sexy. Dunque, premettiamo che non tutti gli uomini sono uguali. Però una cosa l'ho imparata (almeno dalla mia esperienza). Rivelare troppo non è mai un bene. Non solo perchè l'effetto è volgare, ma anche perchè valorizzare invece di mostrare è una tattica "appuratamente" vincente. Insomma, si può essere anche sexy senza lato A in libera uscita e orli decisamente troppo corti. L'idea di questo post mi è venuta quando dopo l'intervista su Radio Deejay una ragazza mi ha scritto chiedendomi aiuto per un appuntamento con un ragazzo della quale era follemente innamorata e che finalmente le aveva chiesto di uscire. Ovviamente mi sono emozionata (Sarà che io sto con Giova da 8 anni ed il primo appuntamento è sempre qualcosa di meravigliosamente sentimentale per una sensibilona come me). Poi sono passata all'attacco con qualche idea per l'appuntamento con un uomo.
Look sexy, sexy Ire :D
Dunque, si sa che i manici di scopa agli uomini non piacciono, e fin qui ci siamo. Quindi la parola d'ordine per un look sexy è valorizzare ed esaltare le curve. La gonna longuette o al ginocchio fa al caso nostro. Da abbinare ad un paio di tacchi, fascia ed esalta le curve. Questa poi di ecopelle di Baleeblu con la cerniera sulla parte posteriore secondo me è il top (LA POTETE TROVARE QUI). Io l'ho abbinata con una canottiera incrociata sul davanti che è l'ideale per chi ha pochissimo seno (tipo me) ed una giacca di eco pelle rossa in tinta con le labbra. Innumerevoli studi hanno dimostrato che il rosso è il colore della sensualità per eccellenza, quindi avanti tutta ;) Quali sono invece i vostri must per l'appuntamento? :))
P.S. Pensate ad un luogo molto lontano. Ecco, dove andremo è ancora più lontano. Indovinate un 'po? :D Partiamo sabato (se tutto va bene con i visti..) e non vedo l'ora :))
P.P.S. Se vi siete perse la mia intervista su Deejay la trovate QUI, mentre QUI trovate un altro look very sexy-chic :D
♥
Not all the men are the same. But I have  finally learnt that to show too much skin during a date is not ok. Not only becouse it's something quite gross, but also becouse valorize our body is the best weapon! The idea for this post was born thanks to an email of one girl how was asking how to dress up for a date with a boy in which she is in love. So, you know, boys don't love skinny girls so our weapon is to highlight our curves. The longuette skirt is the best choice. Mine is from Baleeeblu, you can buy it HERE. I decided to wear it with a ALICE + OLIVIA tank and a red leather jacket. Which are your weapons for a date? :)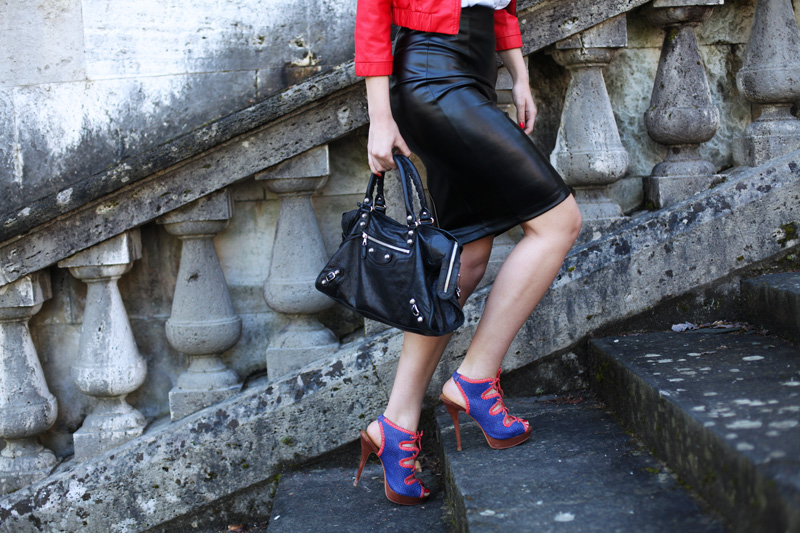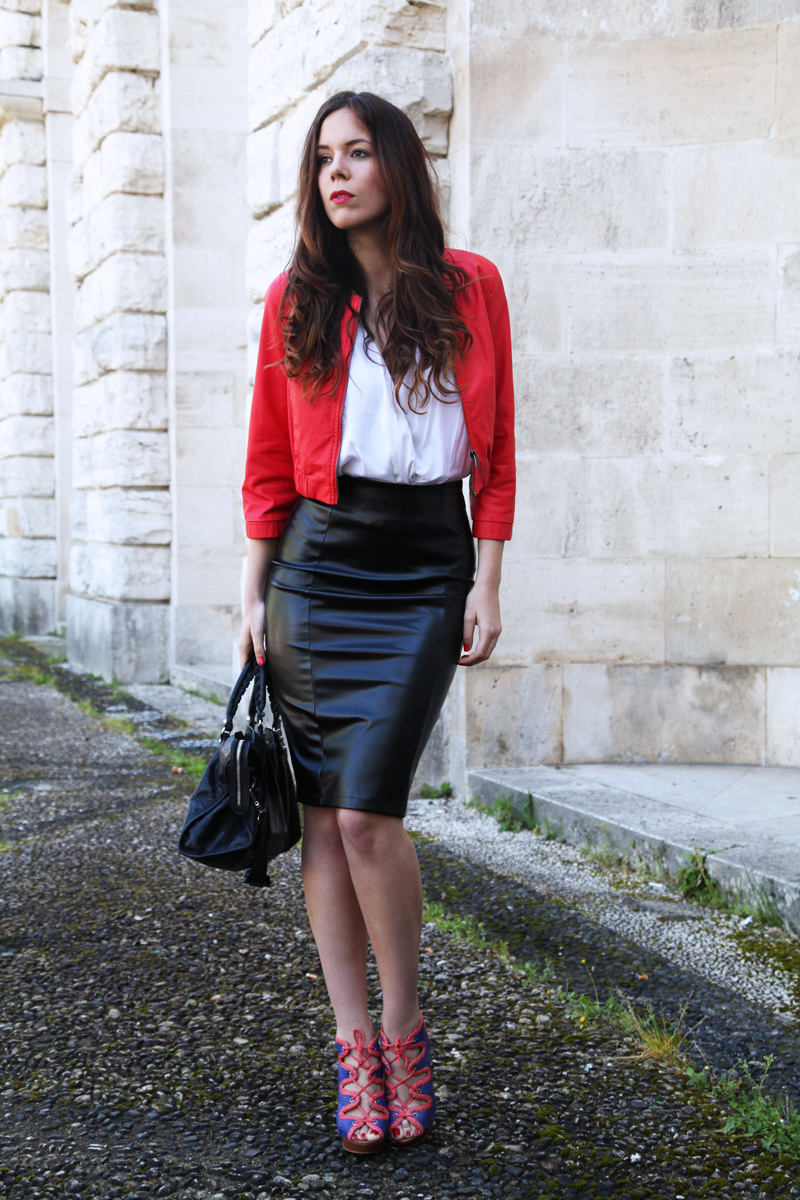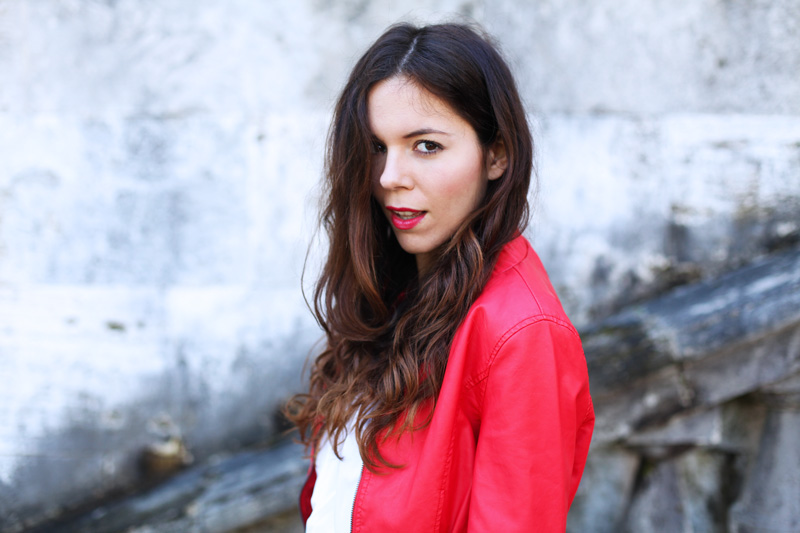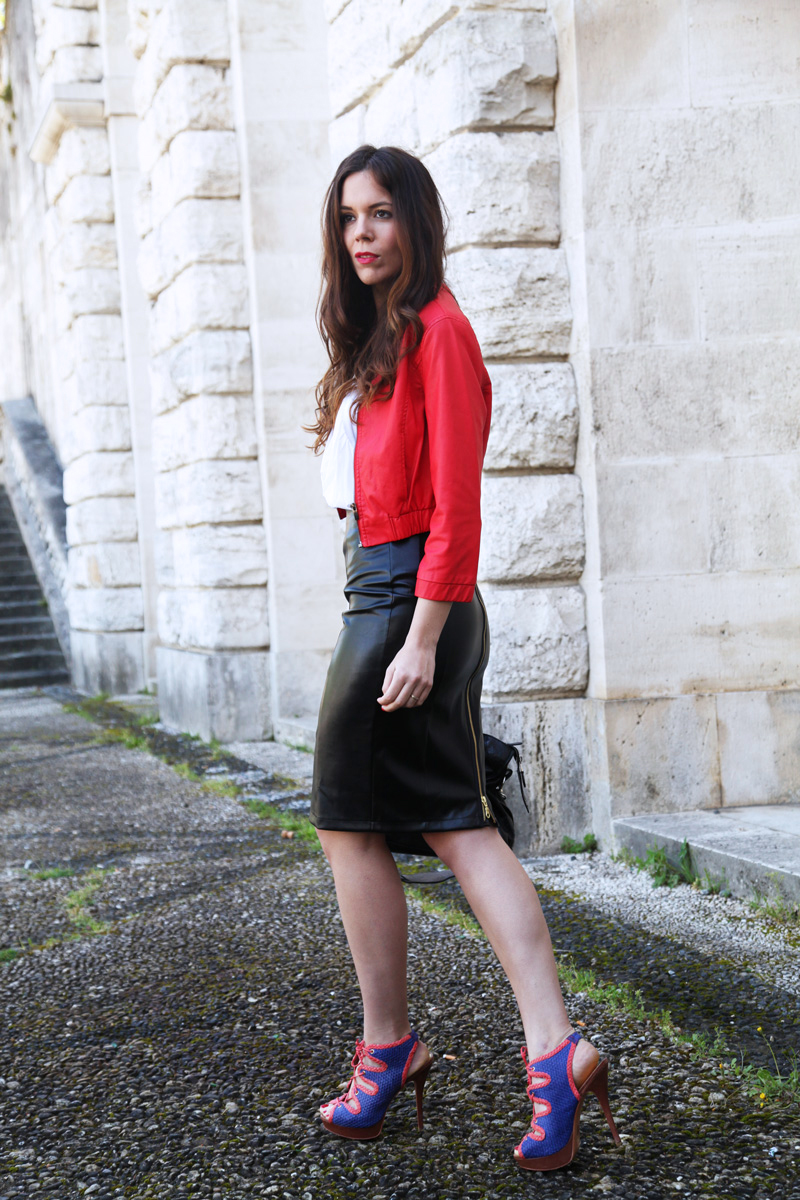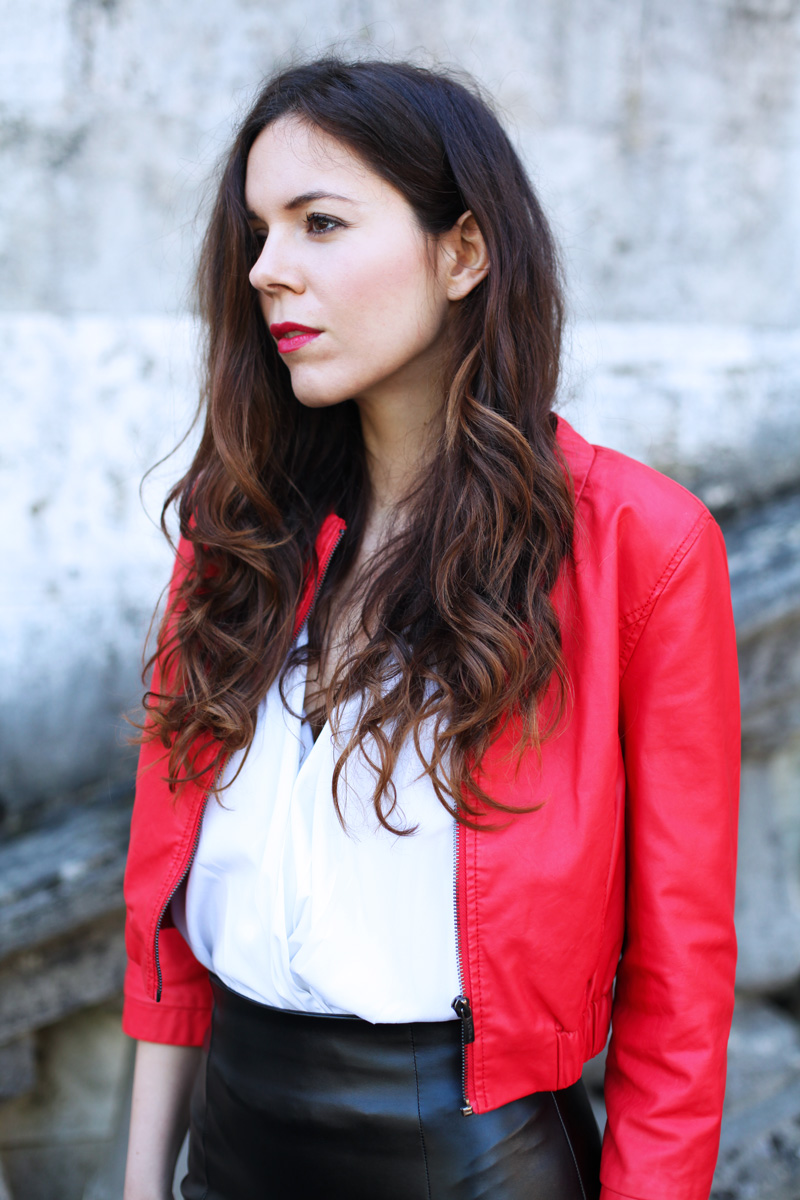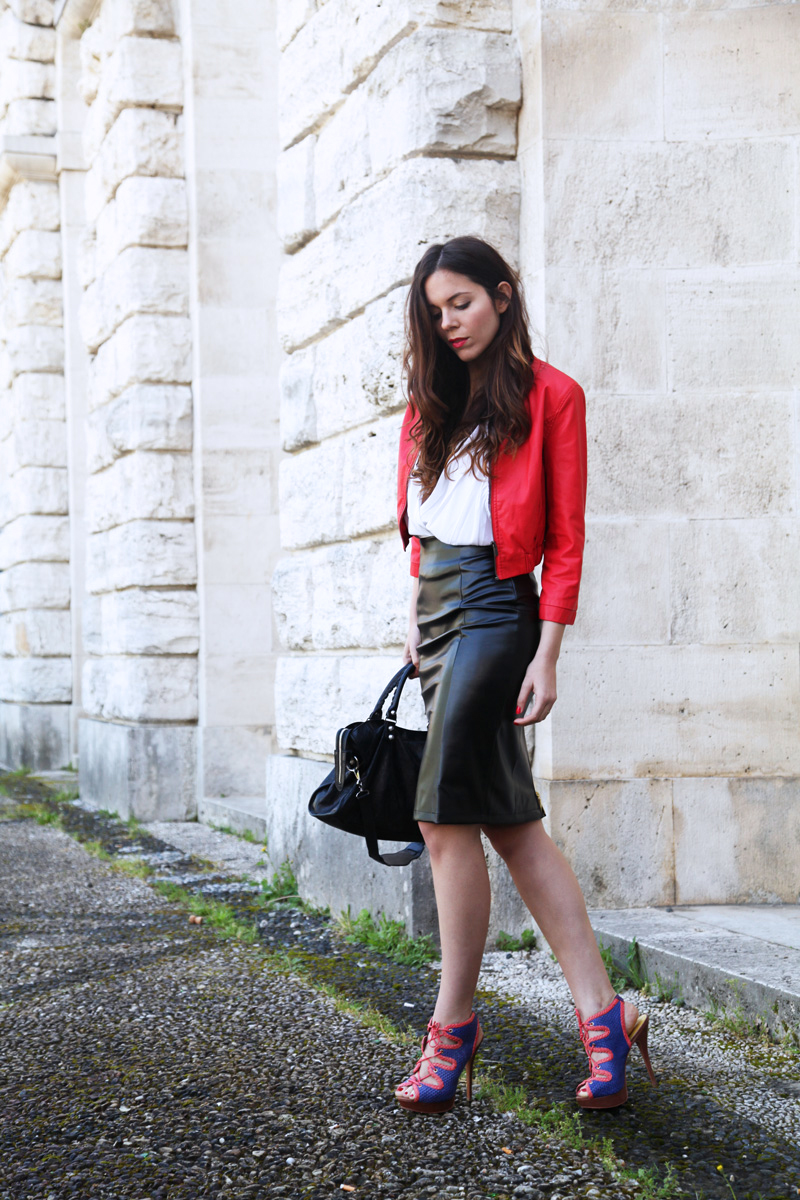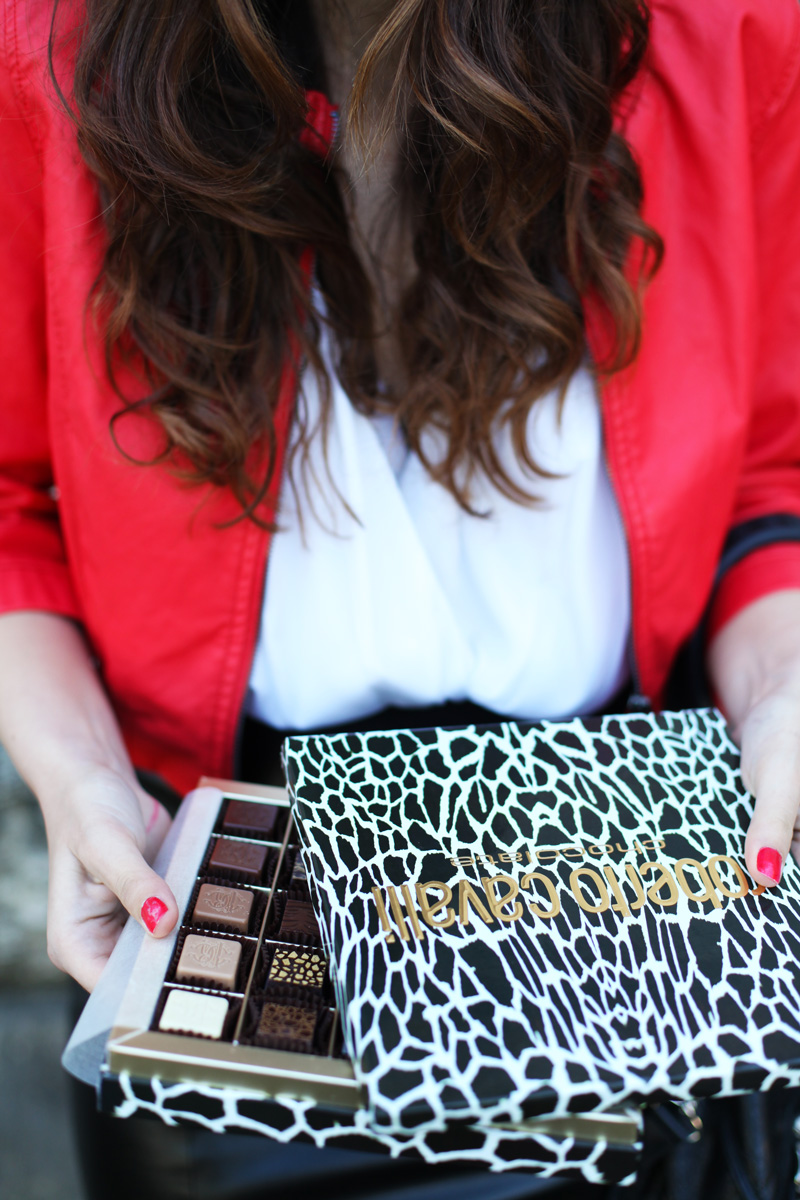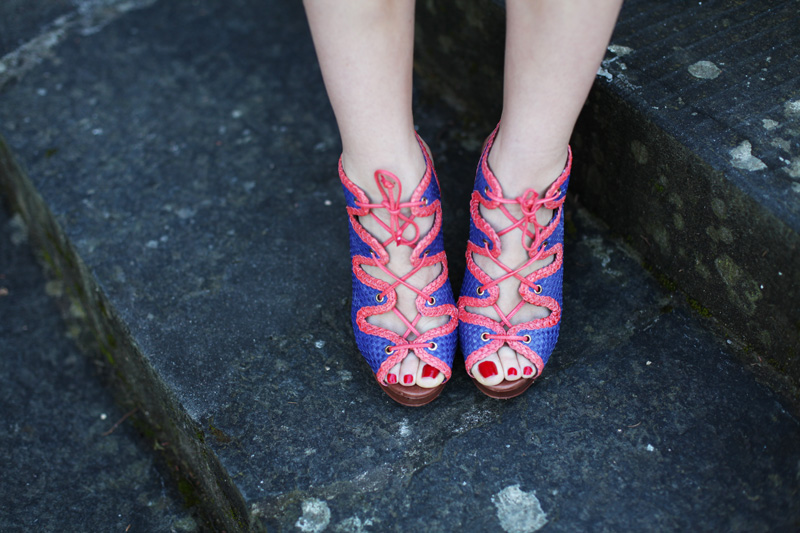 SKIRT – GONNA: BALEEBLU – VEDI IL PREZZO QUI E COMPRA [Vedi altri post nei quali indosso longuette QUI]

SHOES – SCARPE: CARVELA by SARENZA.IT
JACKET – GIACCA: MOTIVI | Selezione shopping giacche di pelle rosse QUI
WHITE TEE – CANOTTA BIANCA: ALICE + OLIVIA
BAG – BORSA: BALENCIAGA | Compra borse luxury nere QUI [L'ho messa l'ultima volta in QUESTO LOOK]
CHOCOLATE: ROBERTO CAVALLI CHOCOLATE
♥
HAI ANCORA 5 MINUTI PER LEGGERE ALTRO? VEDIAMO..
Camicia da uomo. Rubarla dal suo armadio e creare un look femminile
Camicia bianca.. 32 idee poco scontate per indossarla
La mia intervista a Radio Deejay :)
Una tuta nera molto sexy per chi ha poco seno..
♥
CURIOSE DI LEGGERMI IN DIRETTA?
Seguimi su INSTAGRAM @ireneccloset [Per le fotografie delle mie giornate] e su TWITTER @ireneccloset [per i miei deliri in diretta!]
Condividi