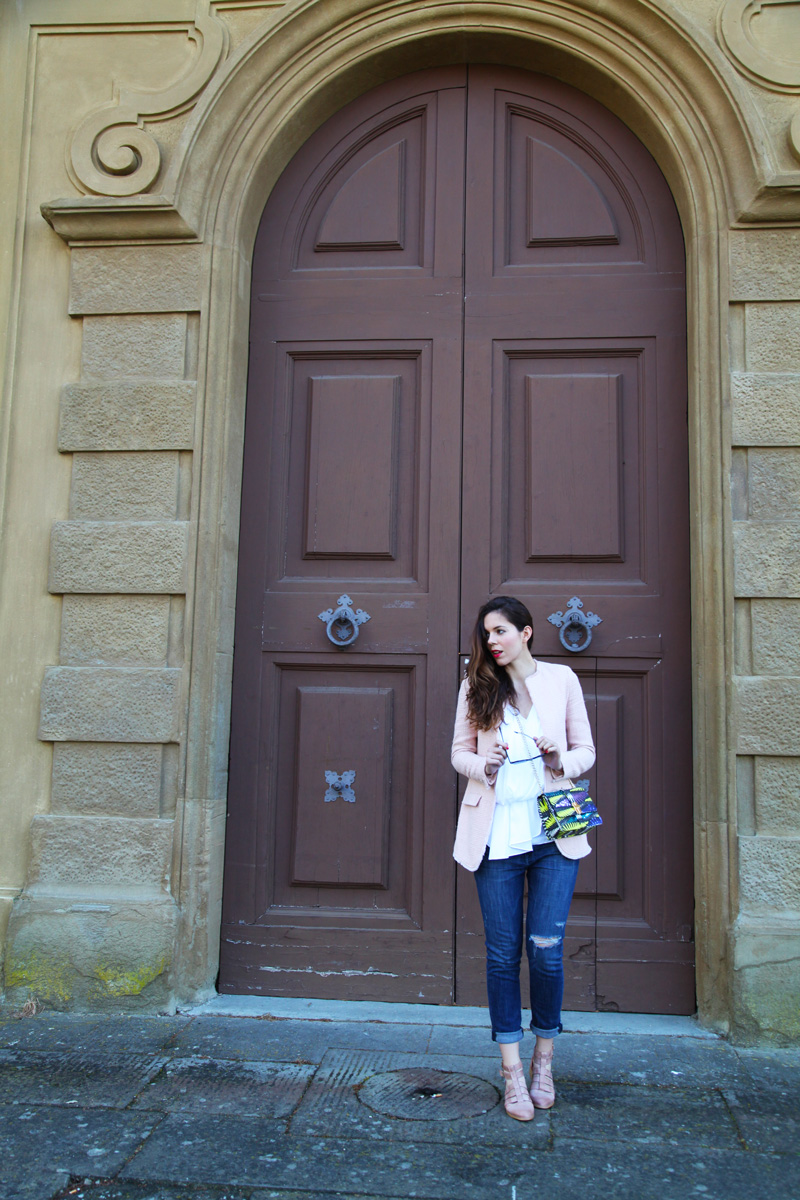 Rosa confetto, oggi su Radio Deejay, Vienna e… la mia Pasqua! :)
Rosa confetto. Buongiorno e buon martedì! Inizio subito dicendovi di.. sintonizzarvi su Radio Deejay e seguire la mia intervista con Linus e Nicola a Deejay Chiama Italia dalle 10 alle 12 (Nei prossimi giorni cercherò di metterla anche sul blog :D). Sono emozionatissima, eeheheh :D Mi potrete vedere sia in televisione che in diretta radio o web in contemporanea. Pensatemi :D E poi.. nel pomeriggio partirò per Vienna dove rimarrò fino a venerdì, un po' per piacere ed un po' per lavoro :D Non vedo l'ora :) Se avete consigli su cosa vedere e cosa fare sono qui!!
Rosa confetto per Pasqua
Come è andata la vostra Pasqua invece? Io l'ho trascorsa insieme ai miei parenti in quel di Firenze in versione rosa confetto: sono arrivate da Roma le mie biondissime cugine e abbiamo trascorso insieme due giorni pieni di cibo, di cioccolata, di risate e di affetto. Bello, sono davvero contenta :) Oggi vi faccio vedere il look che indossavo per l'occasione: un look simple fatto di toni pastello, anzi di rosa confetto e di bianco. Protagoniste le scarpe che ADORO prese su Baleeblu proprio QUI ed una borsa coloratissima con dettagli di paillettes di Monnier Freres che potete invece acquistare QUI.
Aspetto le vostre idee e.. incrociate le dita per me per l'intervista :D :D Vi abbraccio!
♥
Good morning and happy day :D I'm really excited today: this morning I will be interviewed by Radio Deejay from 10 to 12 AM (Live on TV, radio and web!). Then I'll embed the video also on my blog so stay tuned! Wish me good luck guys! Today I'm going to leave for Wien were I'm going to stay until friday :D I can't wait! If you have any advices please let me know! How about your easter? I have spent it together with my relatives here in Florence: my blondies cousins have arrived so we had the chance to have some days together, I feel so happy!! :) Today I'm wearing a very special pair of shoes from BaleeBlu and a bag from Monnier Freres. What do you think? A big hug girls!! :)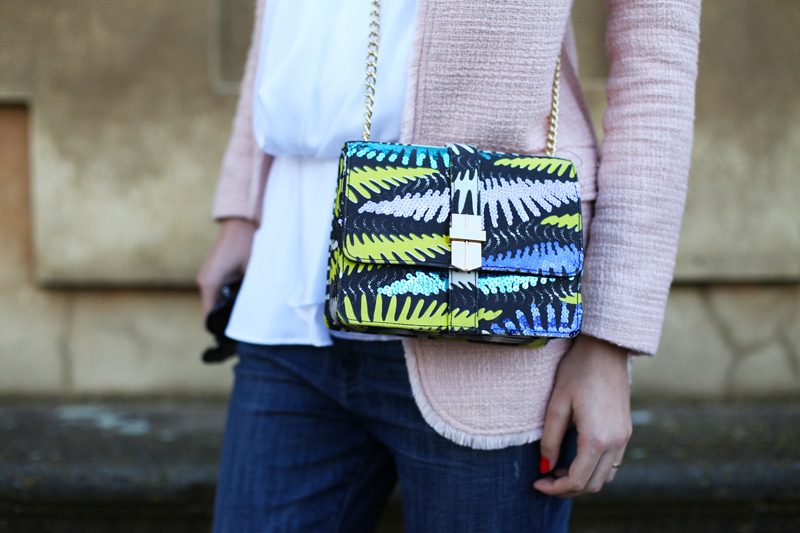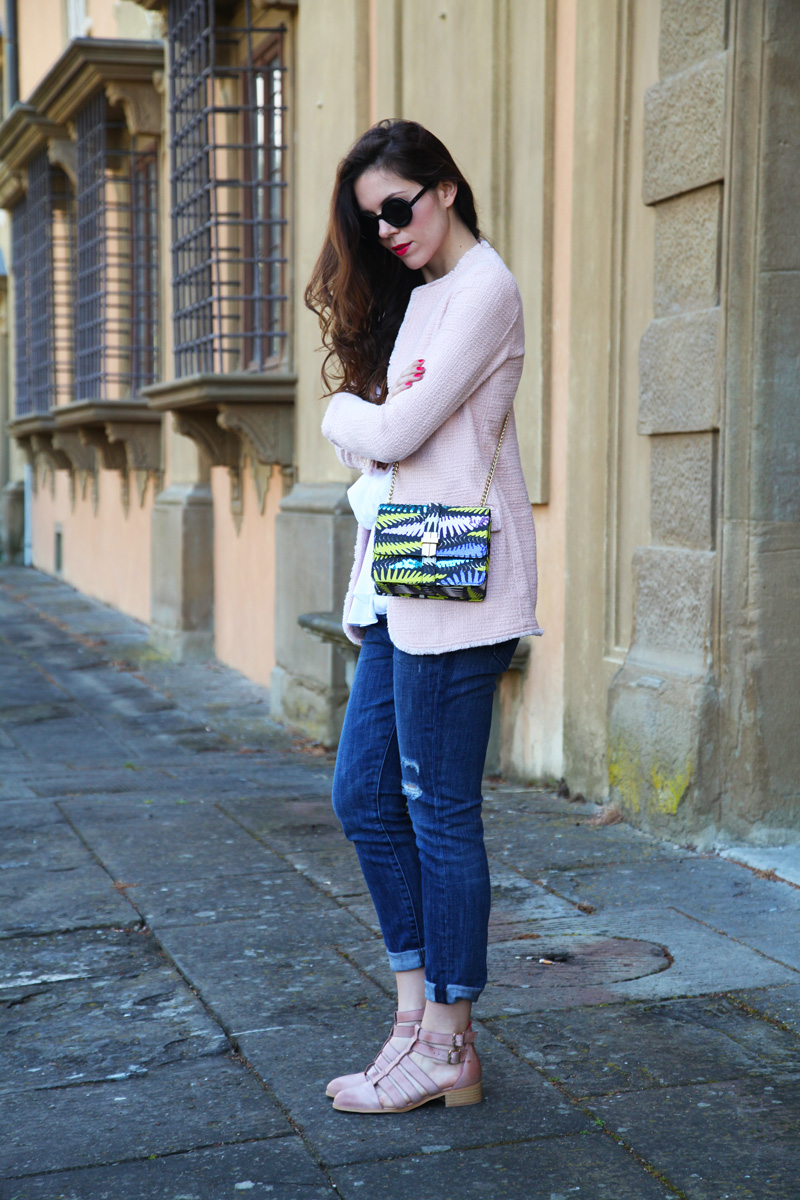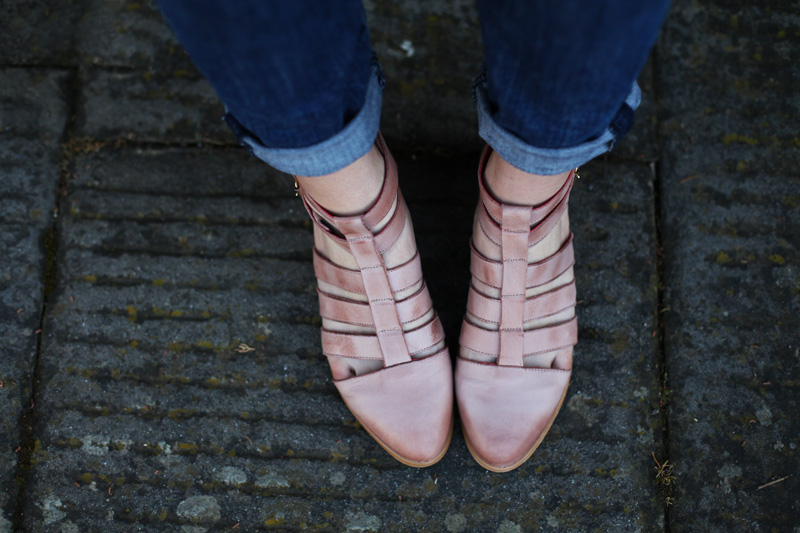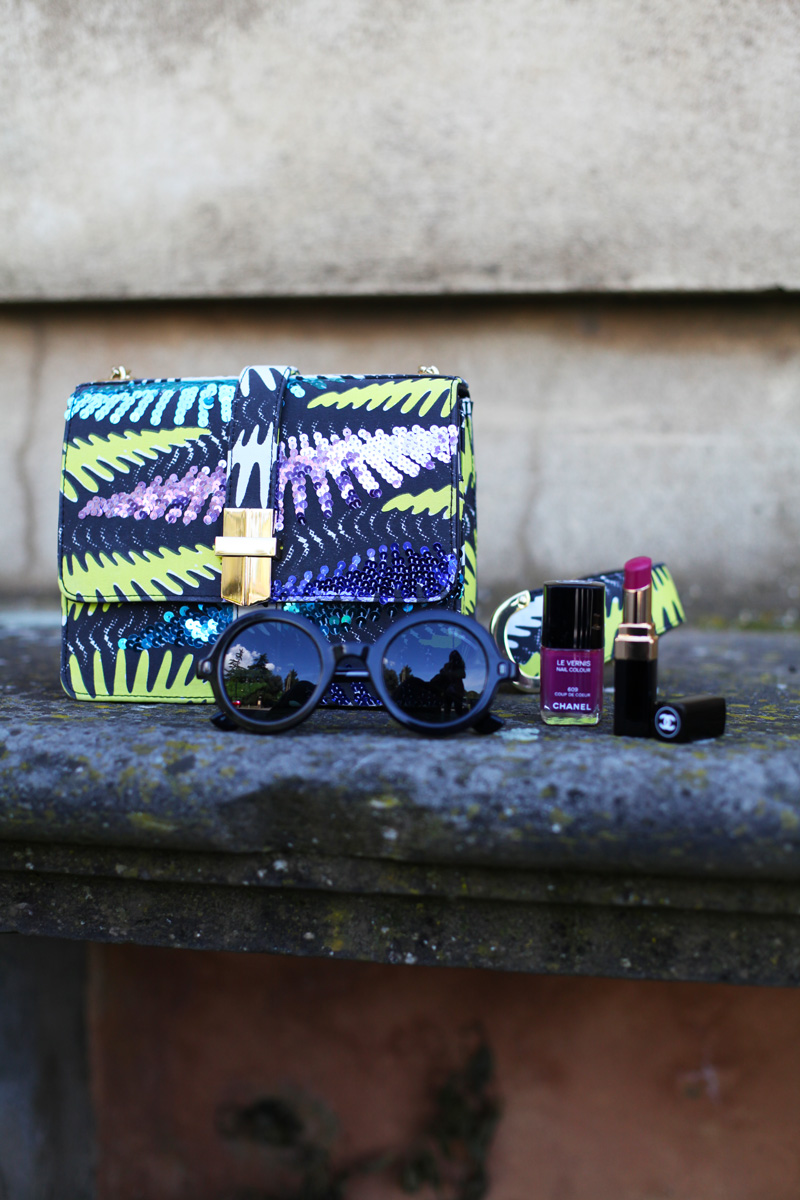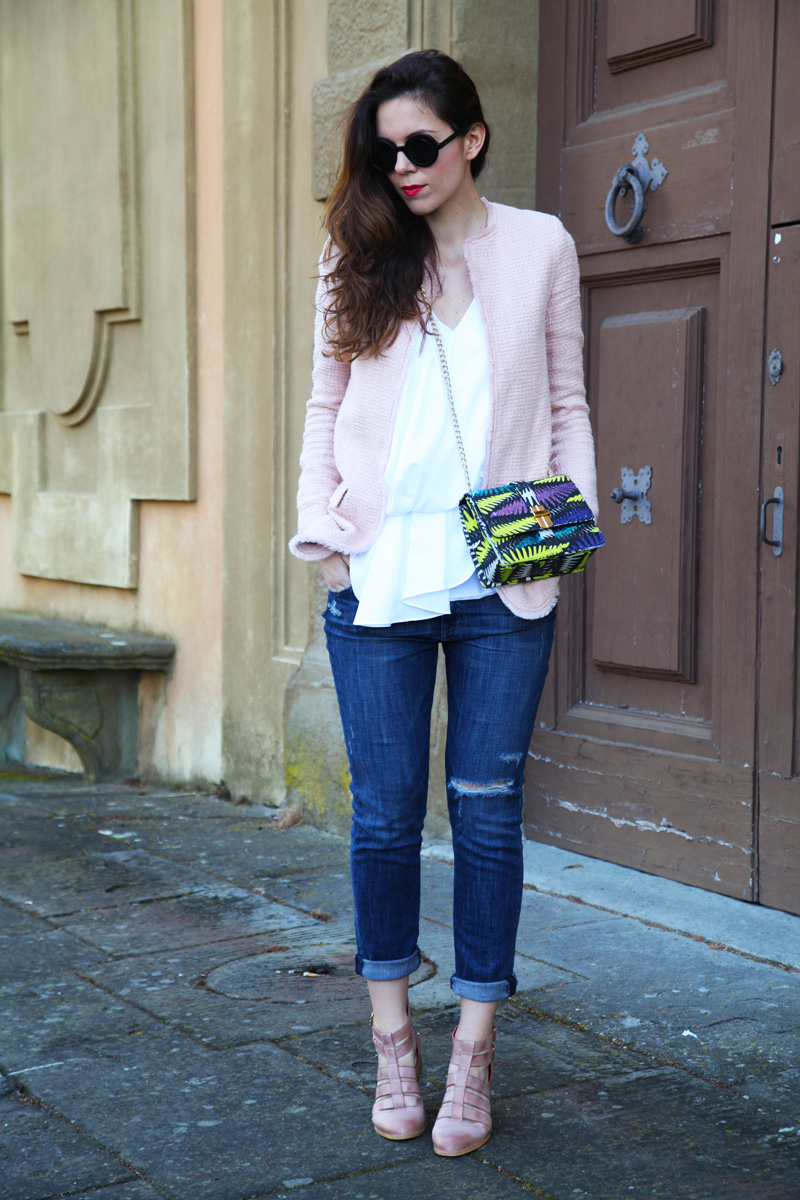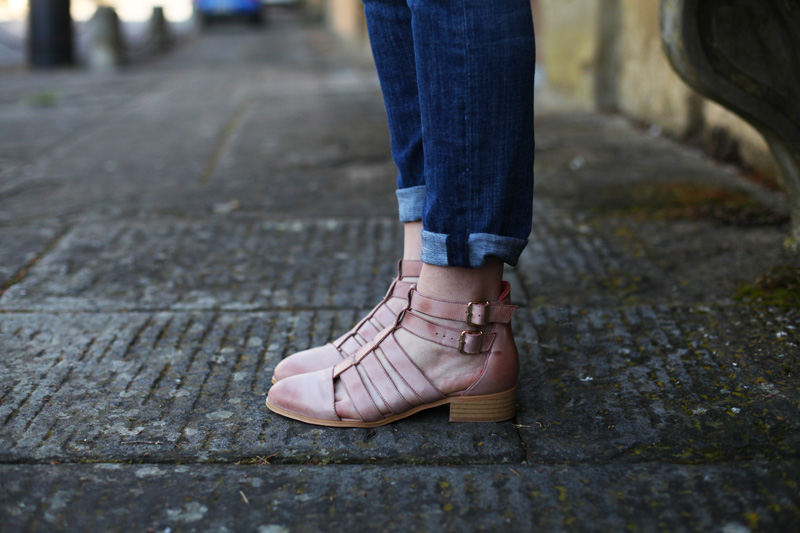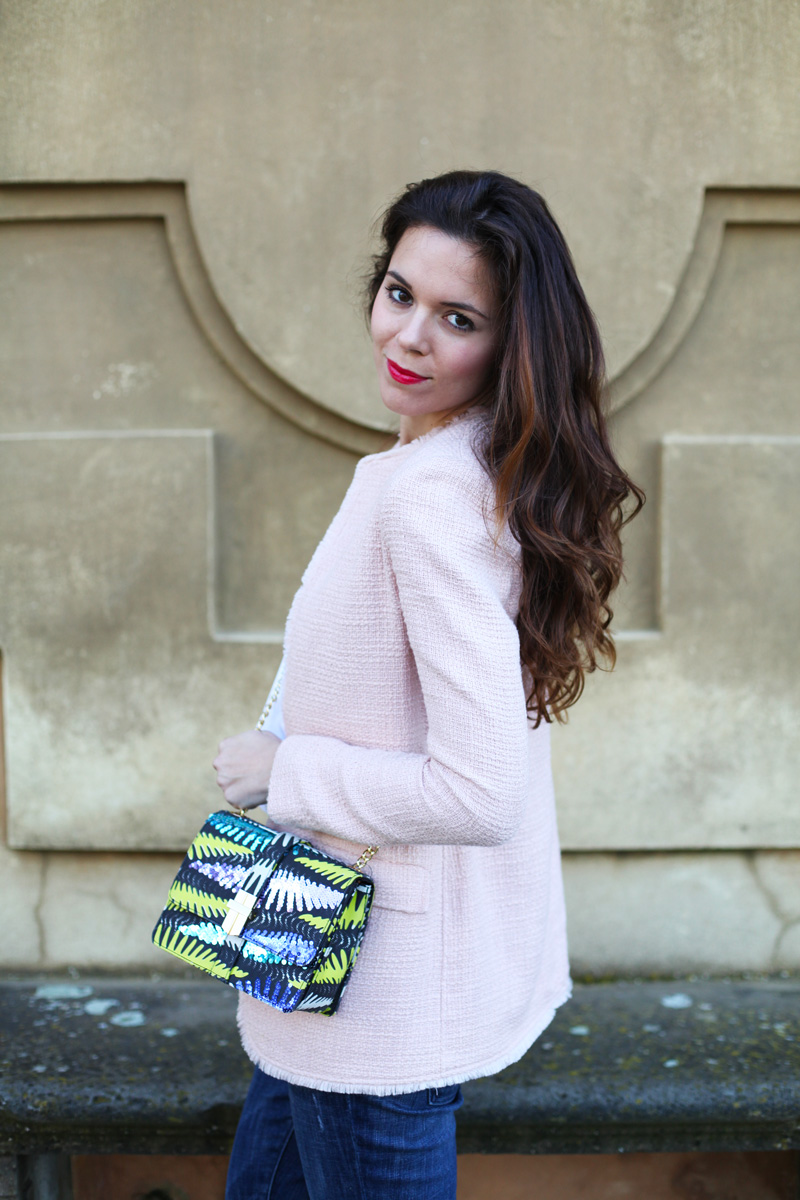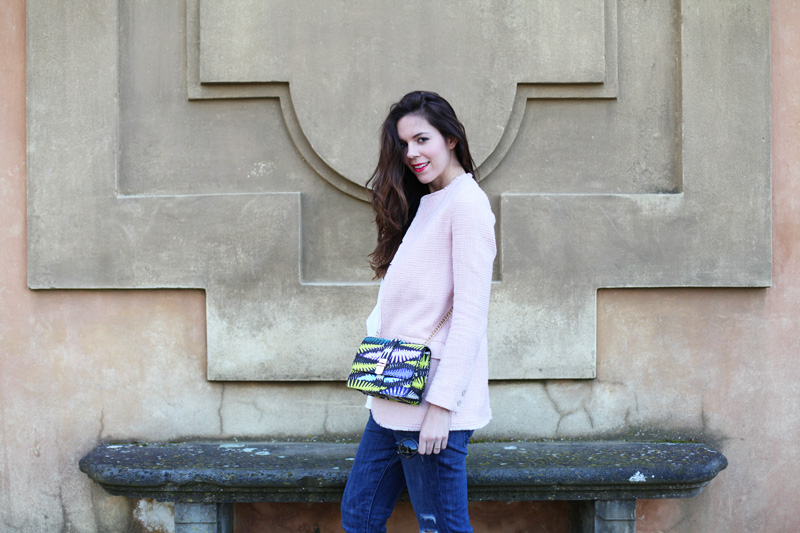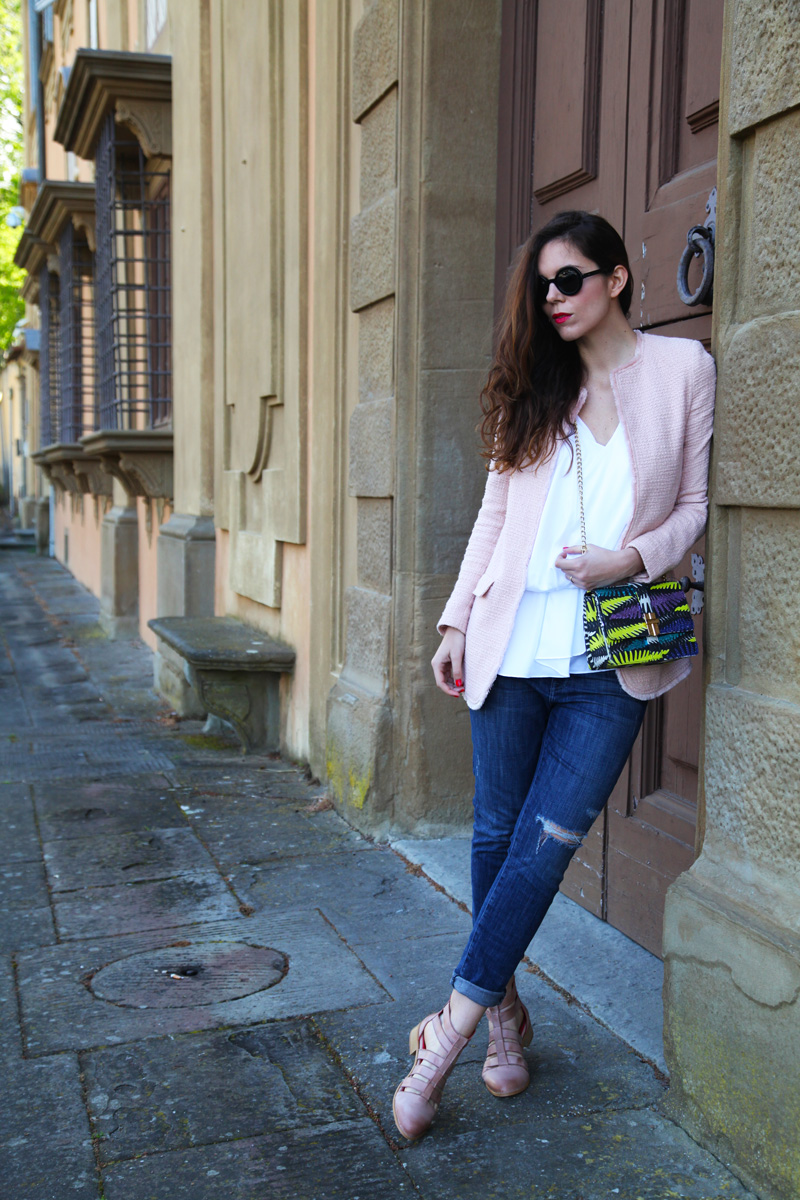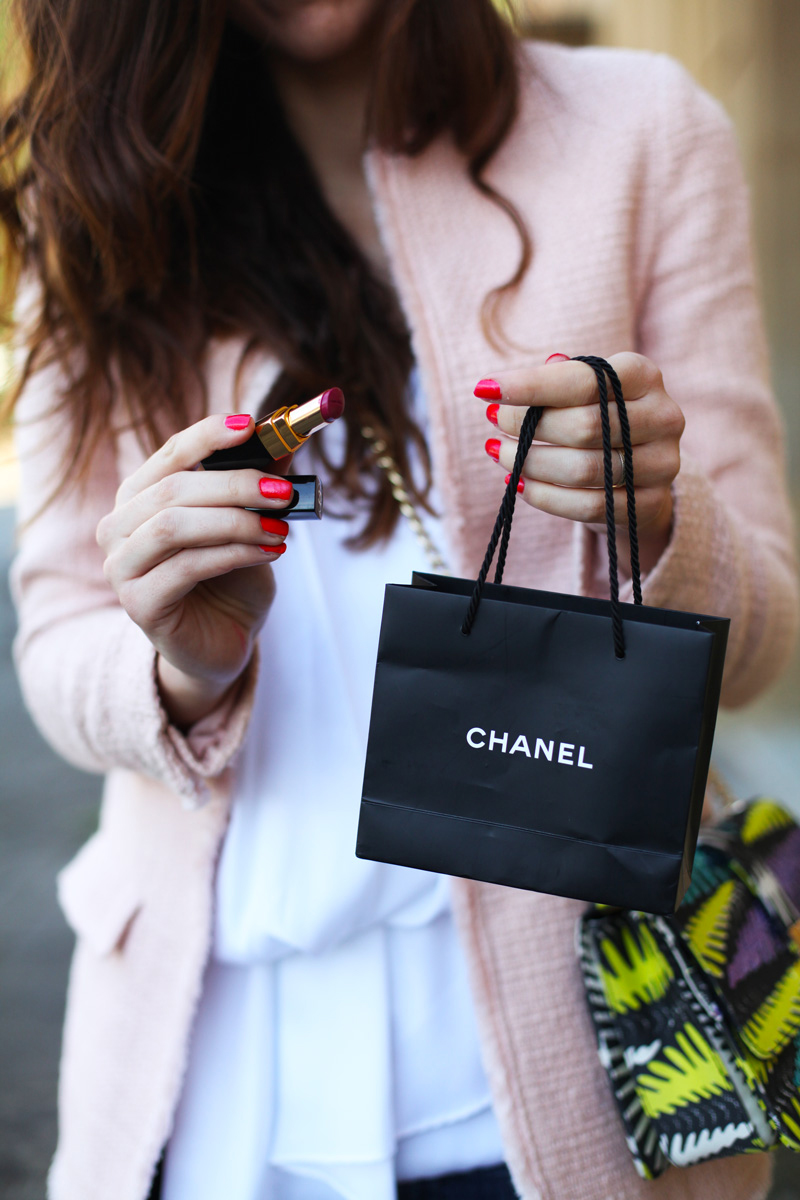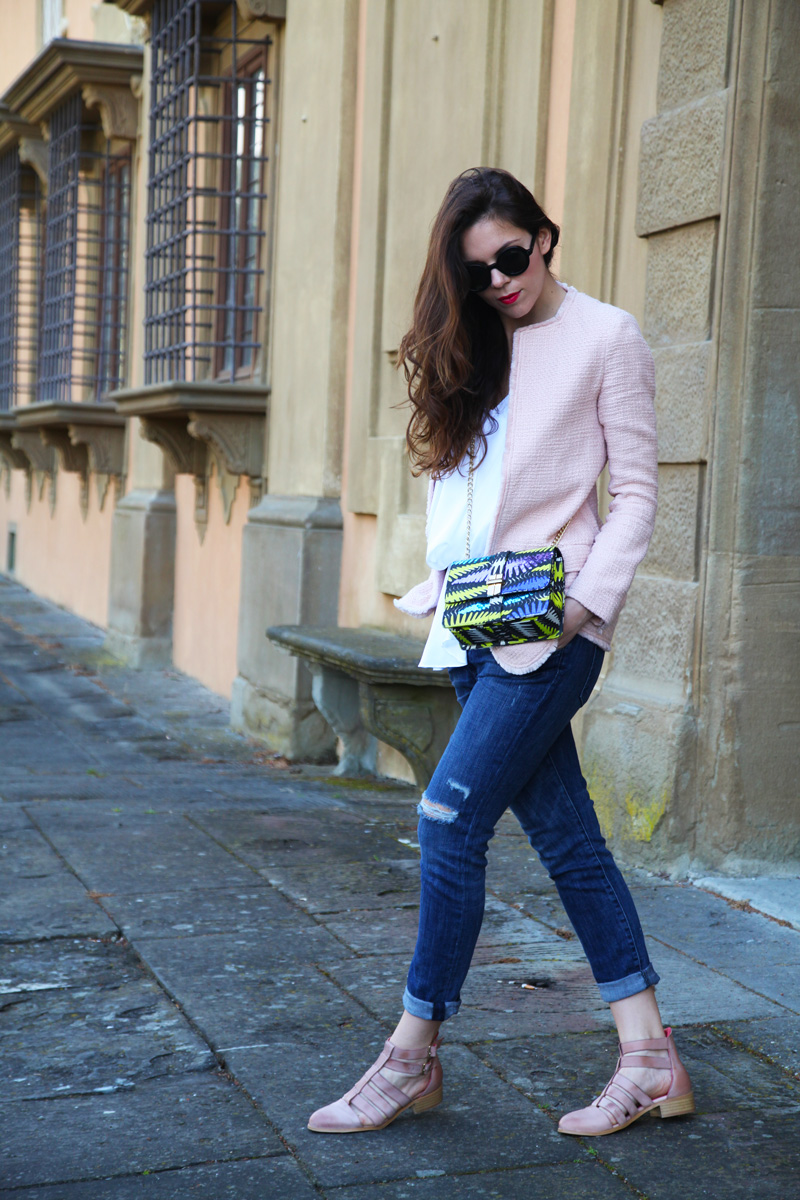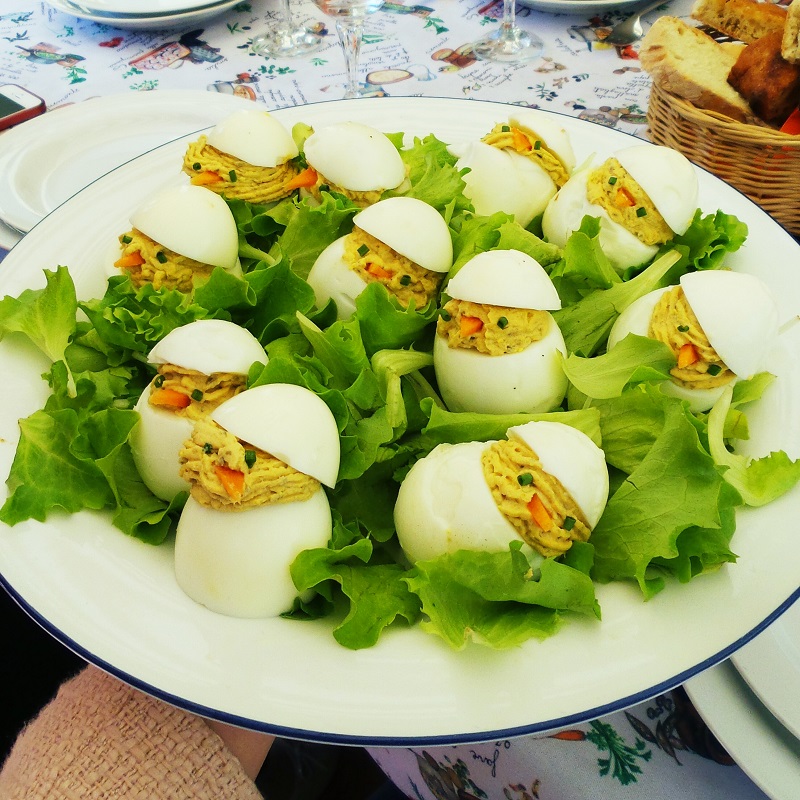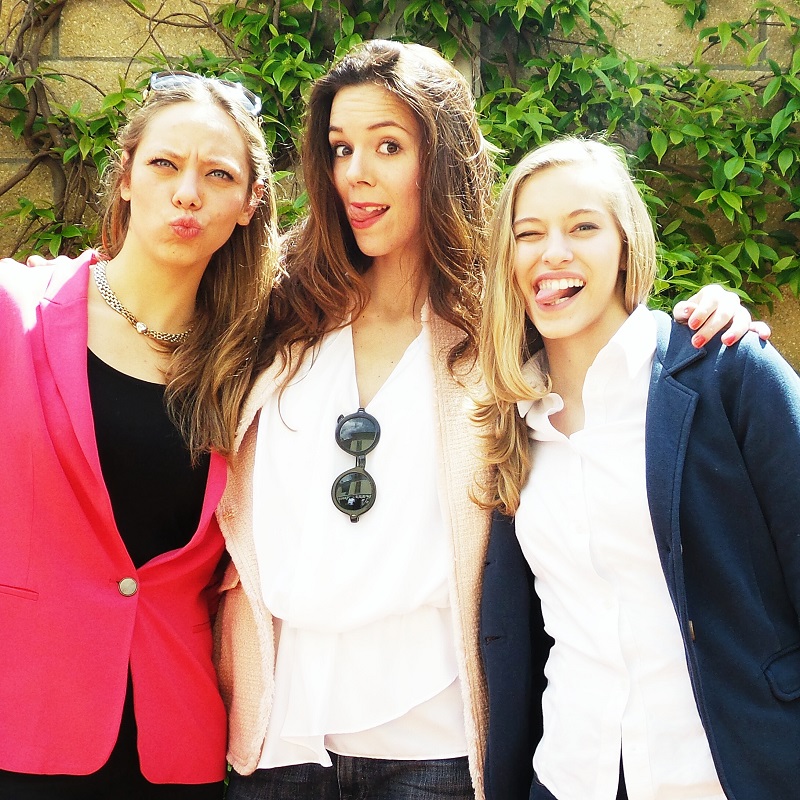 INDOSSAVO..
SHOES – SCARPE: BALEEBLU (PREZZO QUI!)
BAG- BORSA: ANGEL JAKSON (PREZZO QUI!)
SUNNIES – OCCHIALI DA SOLE: GIORGIO ARMANI
COAT – CAPPOTTO: OVS | Ecco un po' di giacche rosse per il tuo shopping!
WHITE BLOUSE – CAMICIA BIANCA : BENETTON | Ecco una selezione per il tuo shopping QUI
♥
HAI ANCORA 5 MINUTI PER LEGGERE ALTRO? VEDIAMO..
 Camicia bianca.. vedi 32 idee per indossarla!
Il grande opening del negozio Benetton a Milano
I miei pantaloni rosa pastello, il mio cappottino rosa pastello
La nuova collezione make up Dior 2014, l'ho provata con Davide Frizzi (un sogno!)
500 euro di shopping per voi (giveaway aperto fino al 3o aprile!)
Un trench rosa pastello con tante gale
Un jeans coloratissimo ed un paio di scarpe tipo barbie!
♥
CURIOSE DI LEGGERMI IN DIRETTA?
Seguimi su INSTAGRAM @ireneccloset [Per le fotografie delle mie giornate] e su TWITTER @ireneccloset [per i miei deliri in diretta!]
Condividi