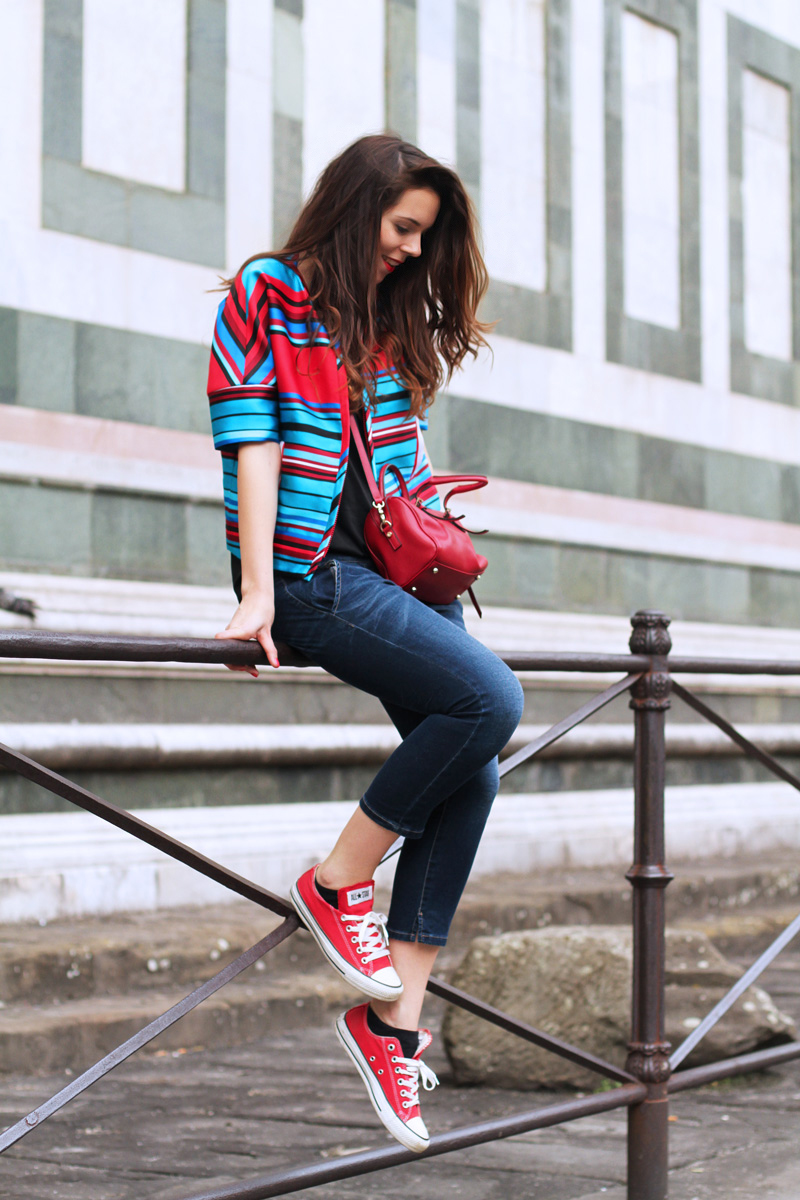 Converse rosse per una giornata nella mia Firenze: perchè il rosso spacca!
Converse rosse. Io adoro i look casual, lo sapete bene :D (Ecco la gallery con tutti i miei vecchi looks!). Se pensati un pochino i look casual hanno un loro perchè, anche se si indossano delle semplici sneakers ;) Non trovate? Anche qui in Australia (dove ancora la connessione è ballerina e quindi non riesco ad aggiornarvi qui sul blog caricando delle foto, ma da lunedi vi scrivo tutto, tutto, tutto!) i look che indosso sono tutti casual e pratici.. mamma mia quante cose vi devo raccontare (Trovate molto in diretta su INSTAGRAM @ireneccloset).
Converse rosse per una giornata a Firenze
Il look di oggi è stato scattato un po' di tempo fa  insieme alle mie biondissime cuginette romane nella splendida cornice della mia Firenze. Le converse rosse (comode ed ormai inseparabili, vedi per esempio QUESTO e QUESTO look) abbinate a questa giacca a righe di PAROSH (Vi ricordate i miei scatti della campagna web?) devo dire che mi piacciono molto e completano un look altrimenti decisamente semplice. Voi che ne dite? Per me il rosso spacca, sempre! Vi abbraccio a mille mila km di distanza.. ma è come avervi sempre con me! Grazie di seguirmi.. anche in capo al mondo!
P.S. Se come me siete ossessionate dalle converse, leggi QUI tanti modi per indossarle dal mattino fino alla sera :)
♥
I love casual looks!! Also here in Australia (where the wi-fi is still fickle and so I can't update you here on my blog), the looks I wear are all casual and practical… oh my god how many things I must tell you! The look of today has been shot in the splendid frame of my Florence.  I love the red converse shoes matched to this PAROSH striped jacket and they complete the look. What do you think? I hug you a thousand miles away.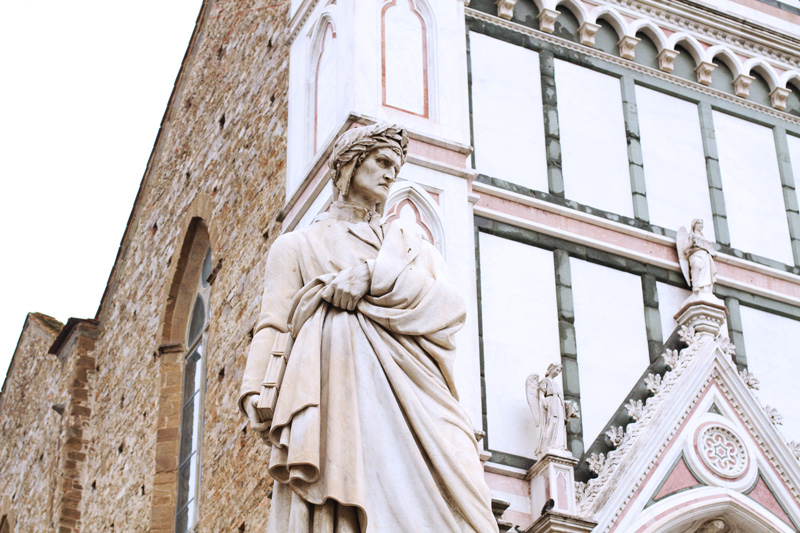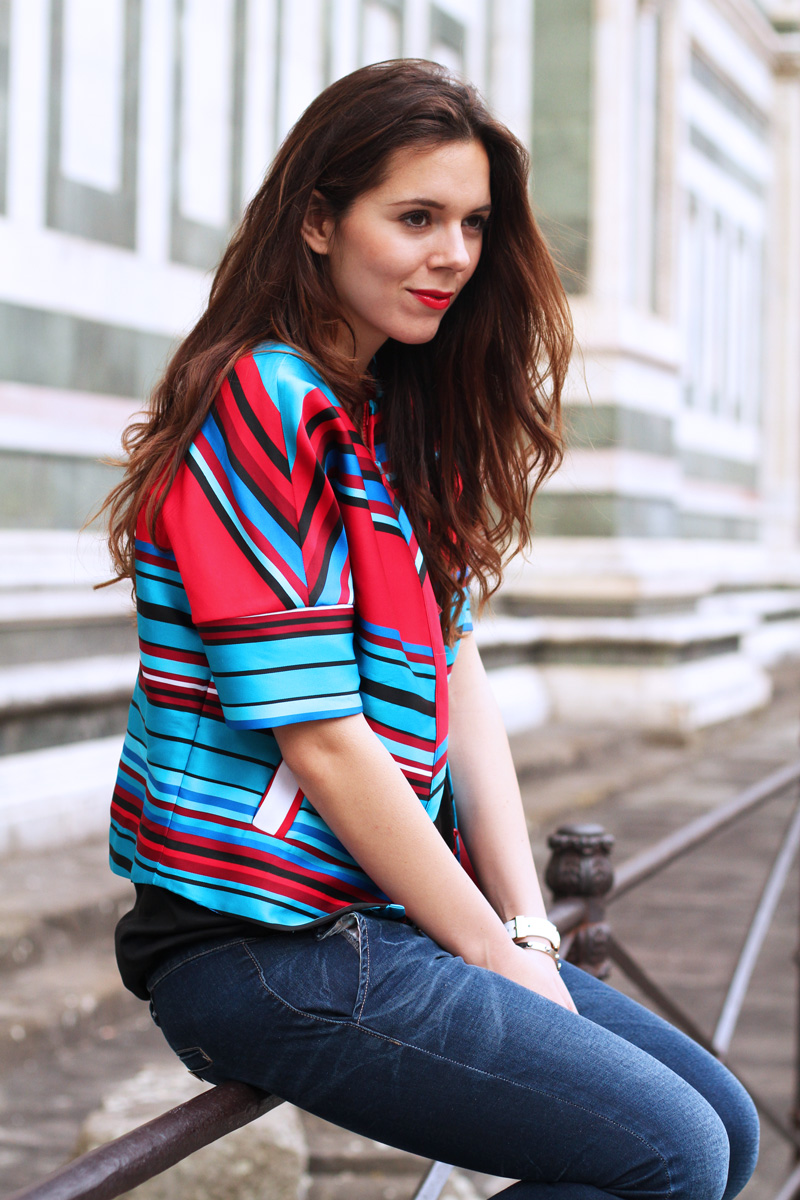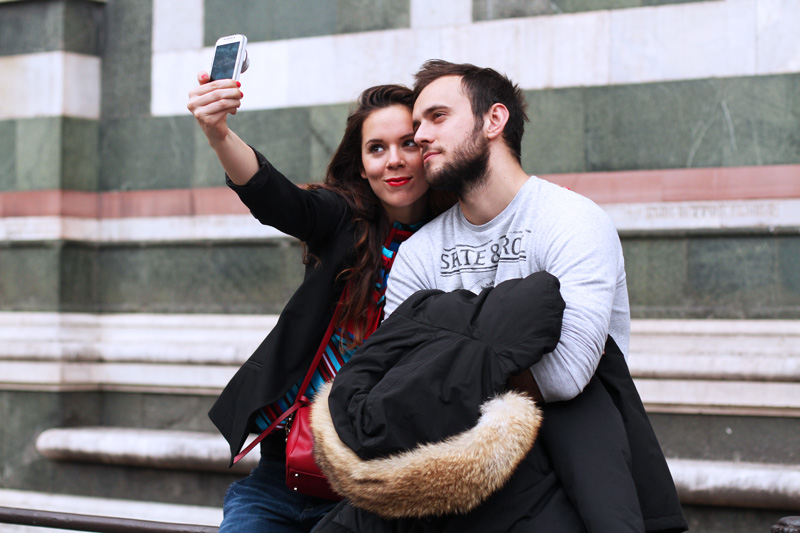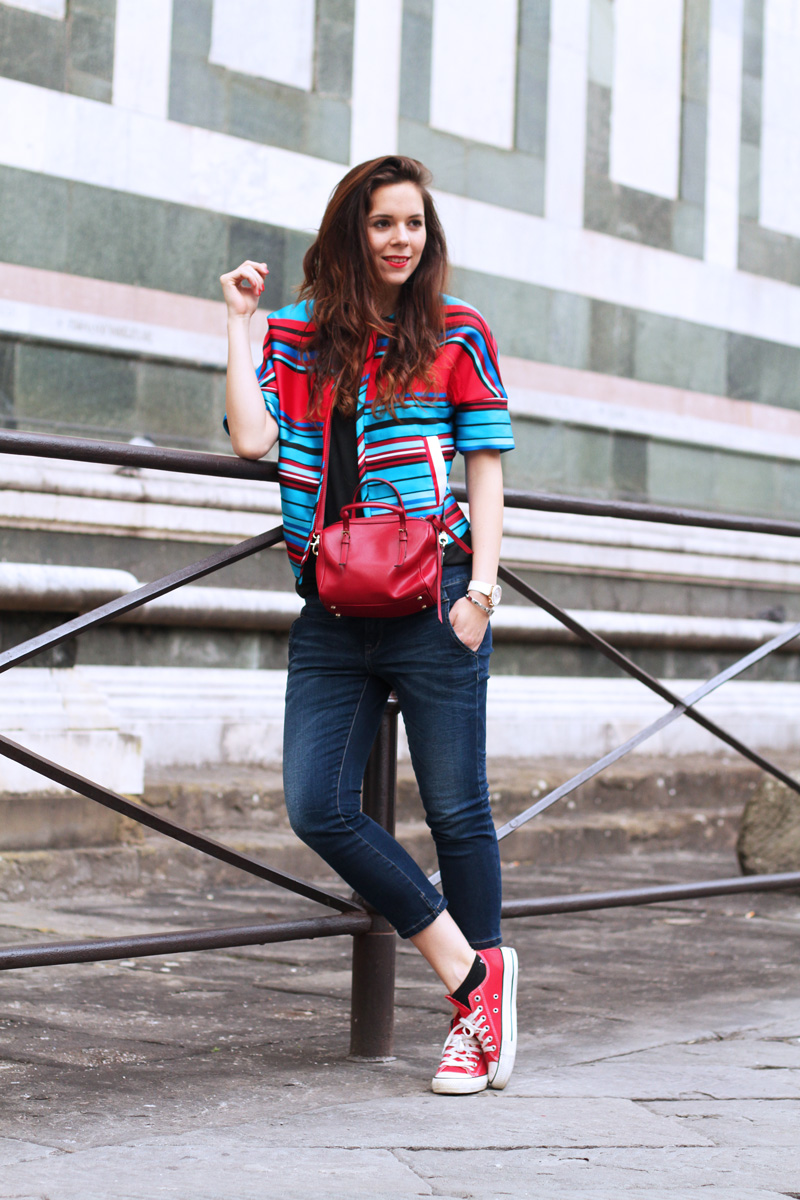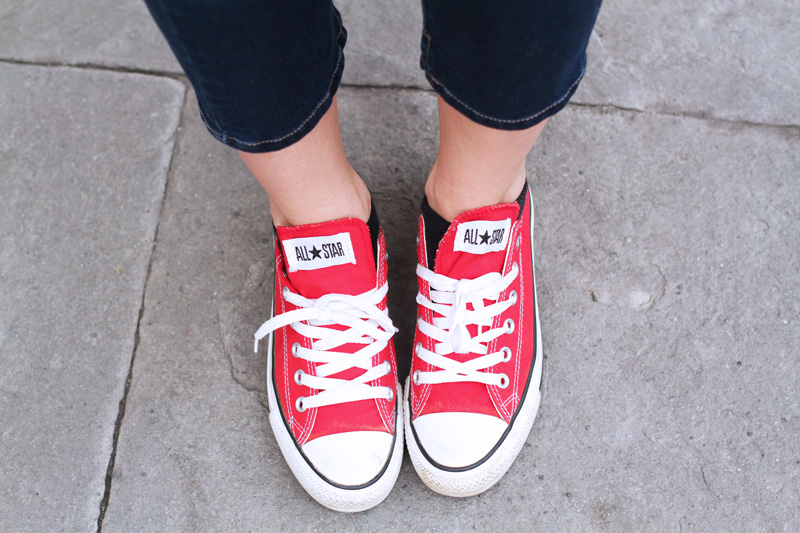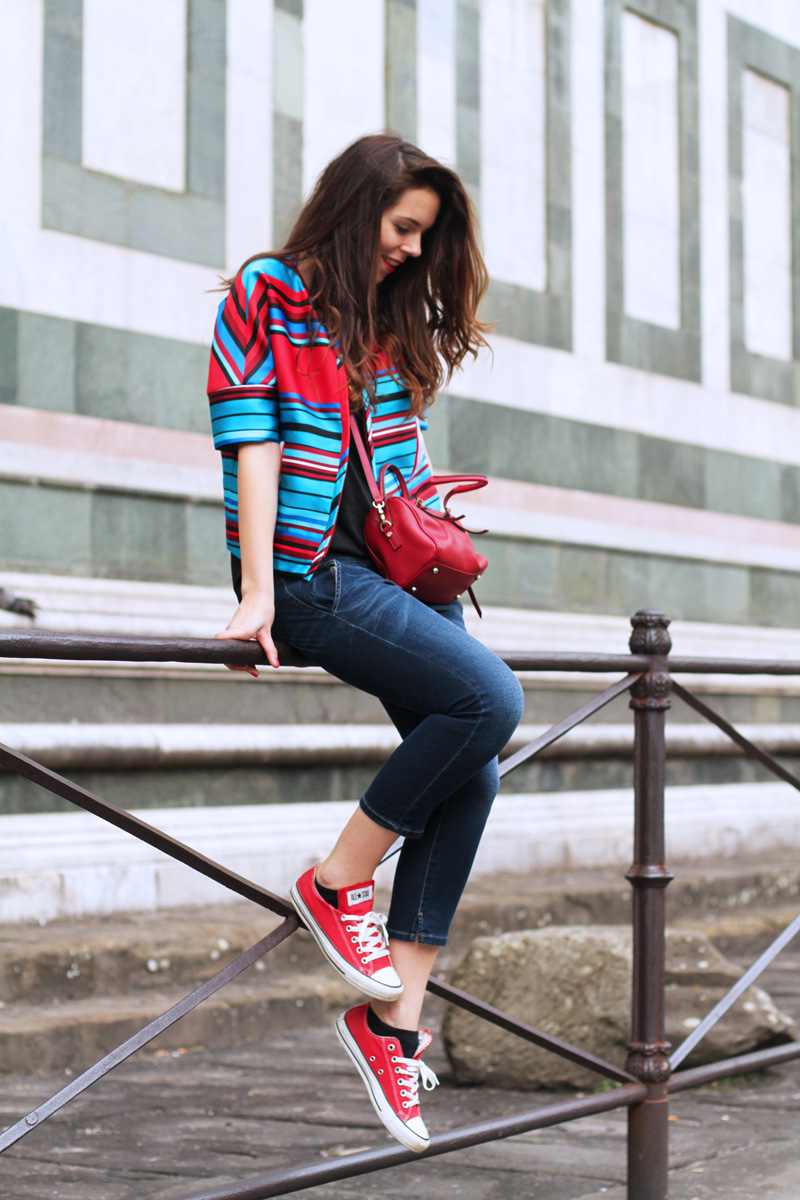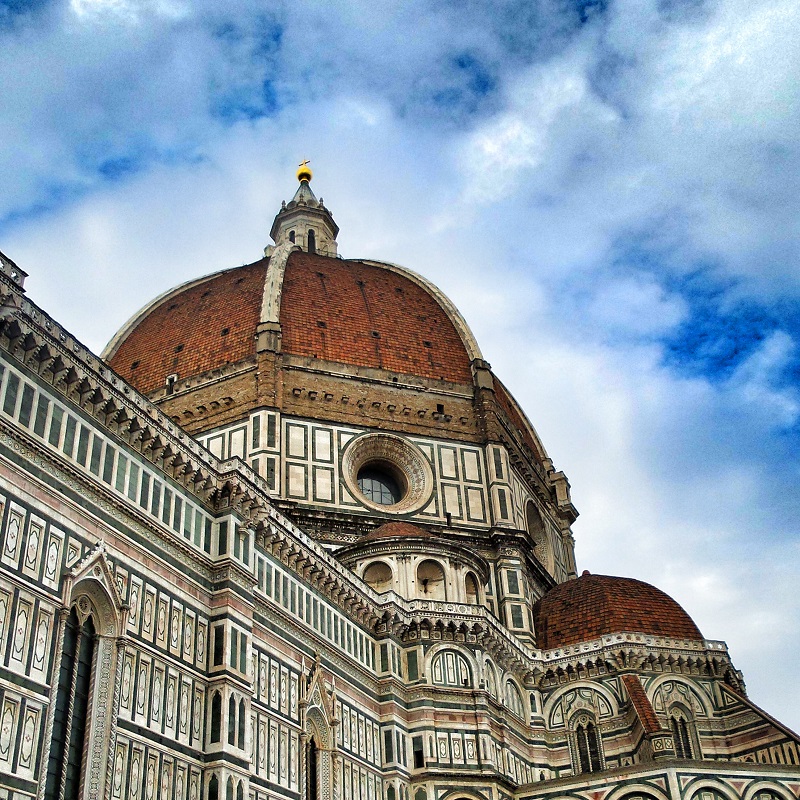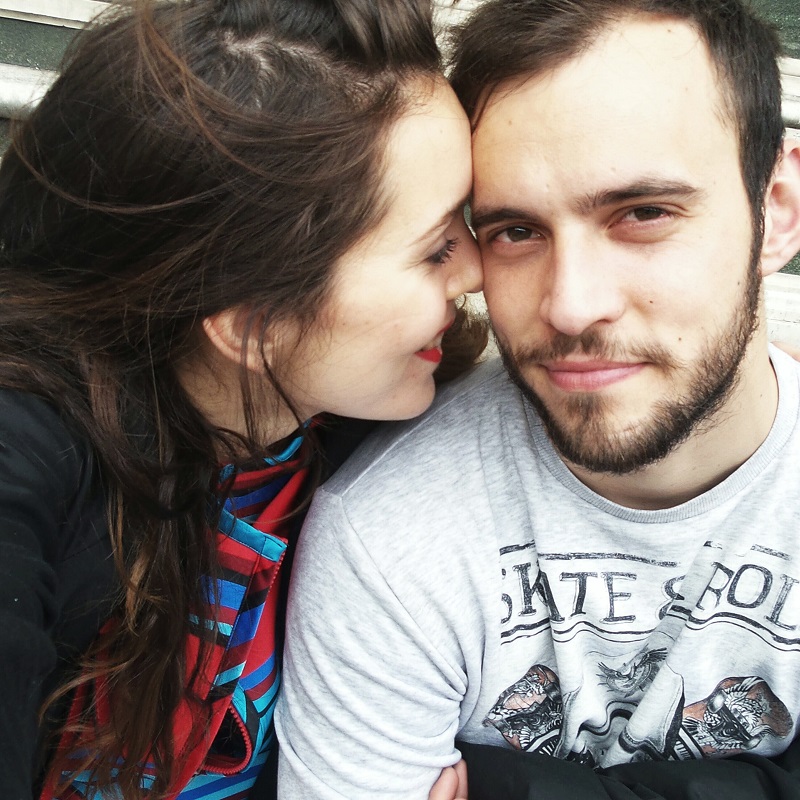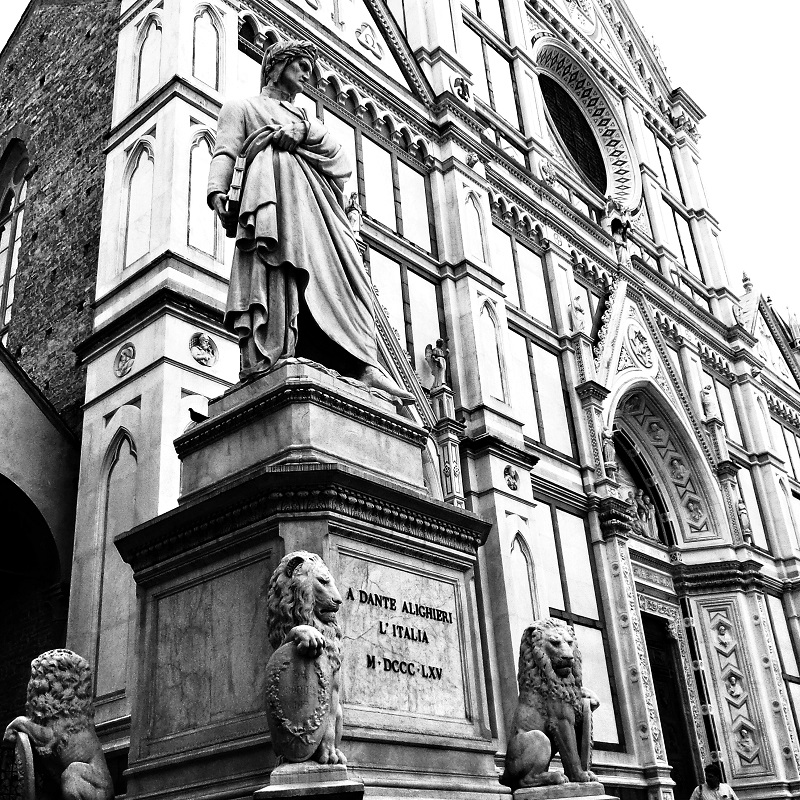 SHOES: CONVERSE from SARENZA.IT [Le ho messe l'ultima volta QUI e QUI]
JACKET: P.A.R.O.S.H [Guarda QUI il mio shooting per PAROSH]
JEANS: RINASCIMENTO
BAG: COCCINELLE
♥
HAI ANCORA 5 MINUTI PER LEGGERE ALTRO? VEDIAMO..
QUI per sapere che cosa sto facendo in Australia
Converse: tante idee per indossarle dal mattino fino alla sera!
Converse rosse.. ed un look molto estivo (in shorts!)
Un look femminile in converse rosse..
♥
LEGGETEMI IN DIRETTA DALL'AUSTRALIA!
Seguimi su INSTAGRAM @ireneccloset [Per le fotografie delle mie giornate] e su TWITTER @ireneccloset [per i miei deliri in diretta!]
Condividi