Fullstyle: il nuovo marchio di abbigliamento dal prezzo interessante ed i miei eventi a Brescia e Varese!
Fullstyle. Sabato è terminato il mio mini tour organizzato da FullStyle non solo per conoscere la realtà di questo nuovo marchio ma anche per conoscere dal vivo tutte voi, in due città che ancora non avevo toccato nei miei viaggi, Brescia e Varese. Ma insomma: voi lo conoscete FullStyle?
Fullstyle: il nuovo marchio di abbigliamento e i miei eventi a Brescia e Varese!
Fullstyle è un nuovissimo marchio giovane e dinamico che potete trovare dentro alcuni selezionati COIN di Italia e in 8 boutiques del marchio (Tra le quali Forte dei Marmi). Si tratta di collezioni dai prezzi davvero accessibili (Il che ci piace molto), pensati per diverse occasioni d'uso durante il giorno. Comodi, con un ampio uso di gonne lunghe e tute, borse e zaini giganti e tee stampate. L'intera collezione, mixata tra i diversi stili proposti riesce ad amalgamarsi con lo stile di chi la indossa così anche io, durante gli eventi di Brescia e Varese mi sono divertita a cambiarmi più volte e a provare alcuni pezzi della collezione estiva. Che ne dite dei miei look, qual è il vostro preferito? Un abbraccio ed un grande grazie a tutte le ragazze che sono passate a salutarmi: è stato un piacere conoscervi dal vivo e associare i vostri volti ai vostri nicknames :D :D Vi abbraccio forte, grazie, grazie, grazie!!! :)
♥
Saturday my mini tour organized by FullStyle is ended and it has been more then amazing! FullStyle is a new youngh brand for dynamic womand: comfy collections among long skirts, stripes, pastel colors and great trends. During the two events organized by FullStyle in Brescia and Varese I had the chance to meet some of my amazing followers!! Today I'll show you all the pictures :) Which is your fav look? :)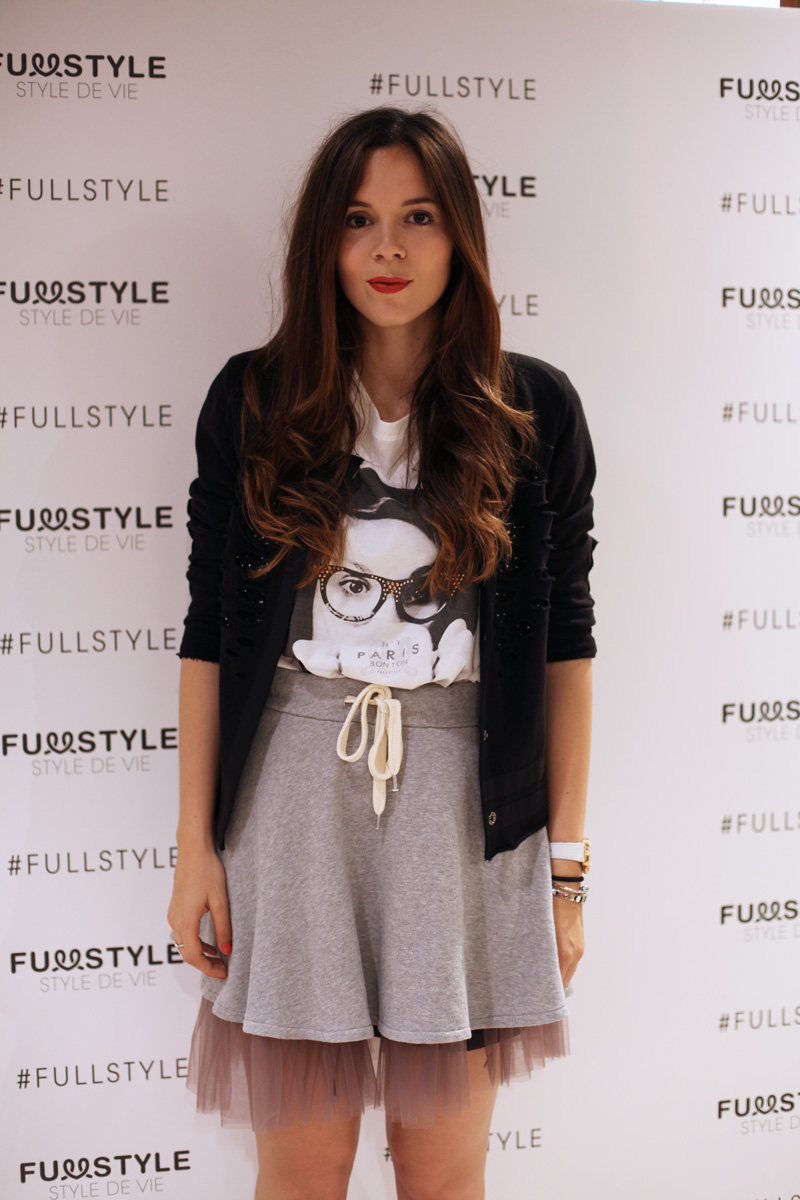 TOTAL LOOKS: FULLSTYLE
ACCESSORIES: SWAROVSKI
SHOES: SARENZA.IT
♥
HAI ANCORA 5 MINUTI PER LEGGERE ALTRO? VEDIAMO..
BORSE 2014: dalle più economiche alle luxury, ecco qualche consiglio per gli acquisti!
Salopette di jeans: grande trend estate 2014! Come indossarla ;)
Beachwear: ecco una gallery enorme dei bikini che andranno di moda questa estate!
Boyfriend jeans: idee per gli abbinamenti, anche per mascherare qualche kiletto in più!
PANTALONI BIANCHI: idee per gli abbinamenti (anche per chi ha qualche kiletto in più!)
CAMICIA BIANCA: 32 idee per indossarla in modo particolare
♥
LEGGI I MIEI AGGIORNAMENTI LIVE!
Seguimi su INSTAGRAM @ireneccloset [Per le fotografie delle mie giornate] e su TWITTER @ireneccloset [per i miei deliri in diretta!]
Condividi