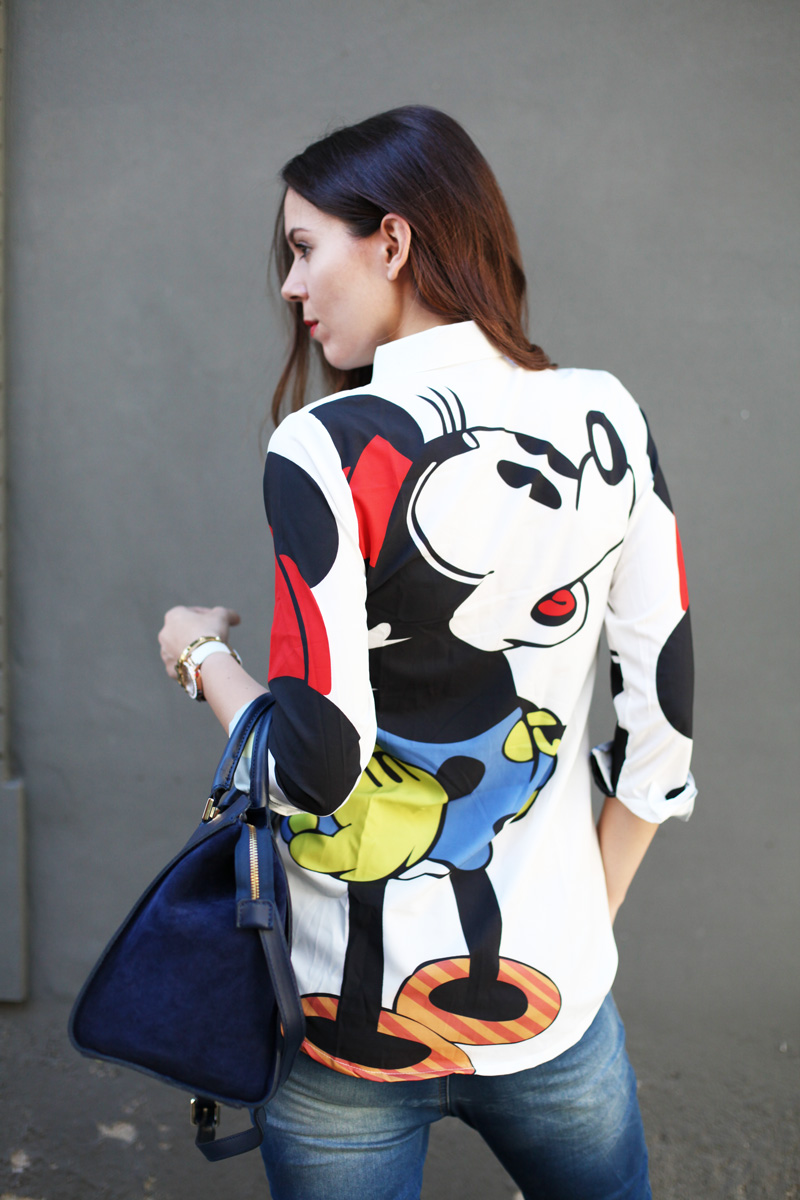 Mickey mouse sulla mia camicia: la vita è troppo breve per indossare vestiti noiosi!
Mickey mouse. Buongiorno bellezze! Una piccola pausa prima dell'ultimo post dall'Australia (E forse il più suggestivo..). La scorsa settimana sono stata a Milano per l'evento di Pull & Bear così il giorno successivo sono rimasta in città per fare il punto della situazione con il mio team "su" a Milano. Un pranzo in compagnia e l'occasione per scattare l'outfit comodo e divertente a tema Mickey Mouse che ho indossato per la giornata.
Mickey Mouse in versione camicia ed un paio di sneakers Voile Blanche che sembrano pantofole
Le scarpe che indossavo sono delle sneakers pazzesche di Voile Blanche. La comodità di queste scarpe è davvero ottima: come dico io, sembra di stare in pantofole. Il modello poi mi piace davvero molto (Guardalo anche in versione camouflage e rosa, non è adorabile?). Un paio di jeans, una borsa blu capientissima ed una camicia a stampa Mickey Mouse e Minnie che trovo adorabile. Che ne dite di questo look? Aspetto impaziente i vostri commenti :)
Un grazie speciale a a The Space Milano per i bellissimi capelli :)
P.S. Se avete altri 2 minuti per leggere guardate un'altra delle mie tshirt di Topolino e il mio look con un panda in testa :)
♥
Good morning beauties! A small break before last post from Australia (And maybe the most amazing..). Last week I have been in Milan for Pull & Bear event so the day after I decided to spend some time in Milan with my team to finally work all together. Here was the outfit I was wearing! The shoes are from Voile Blanche and they are so comfortable ;) What about the Mickey Mouse tee, do you like it? :) A big hug girls and thanks a lot for your comments!!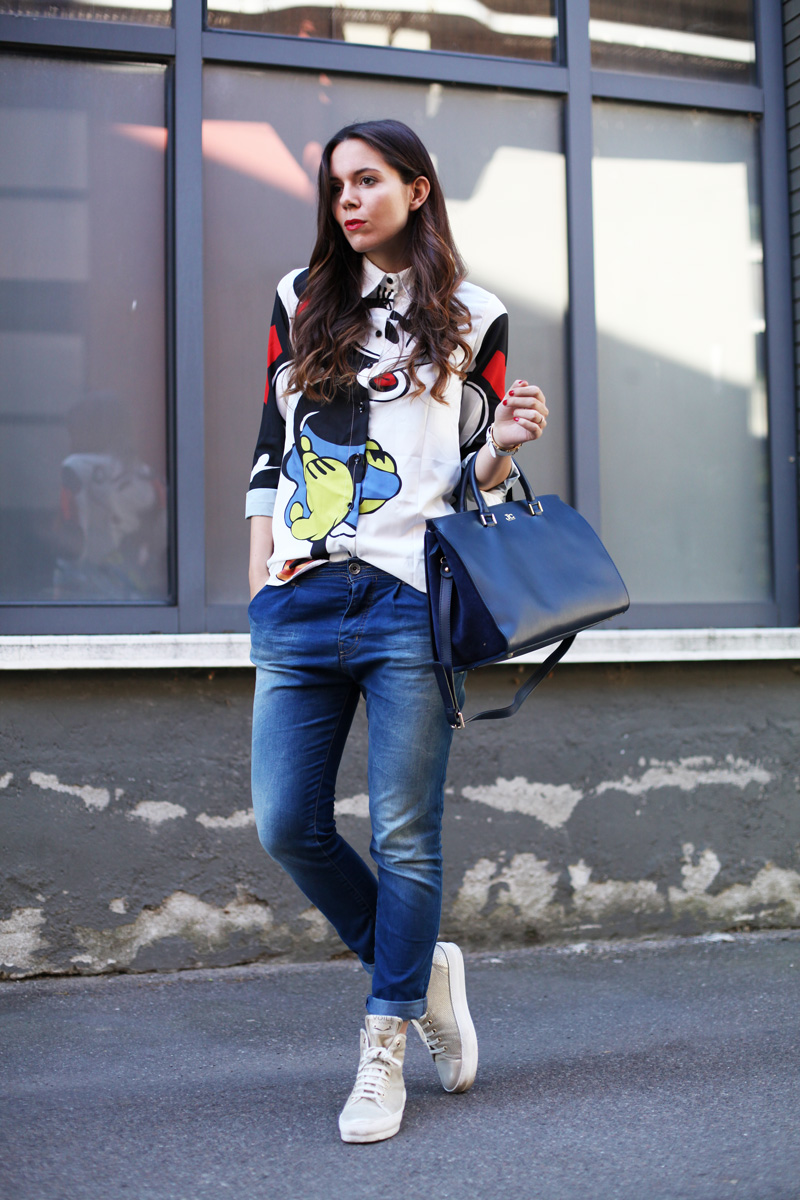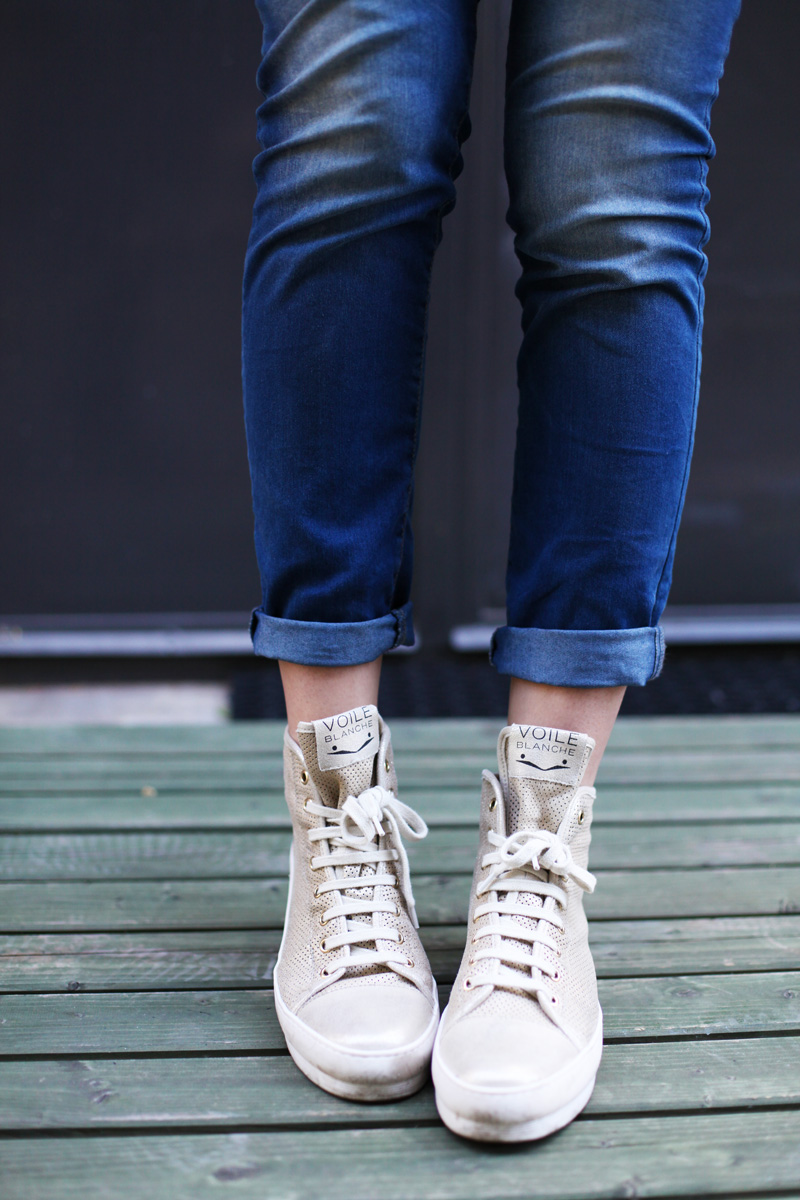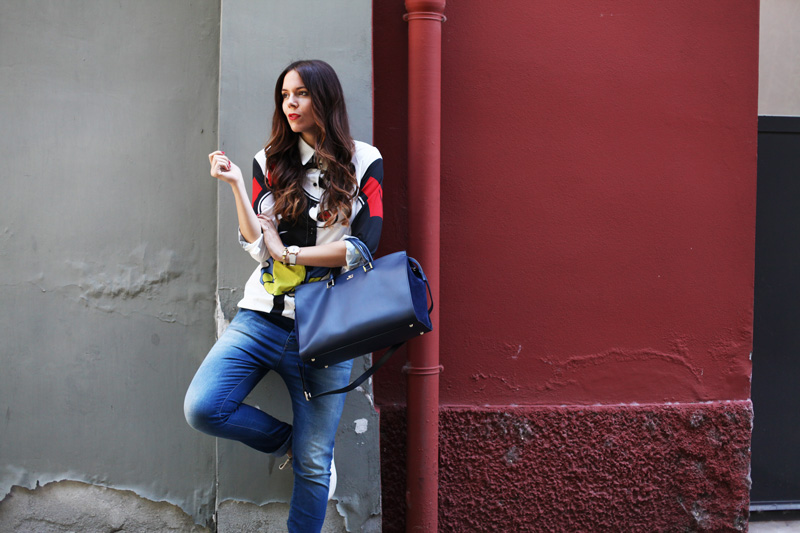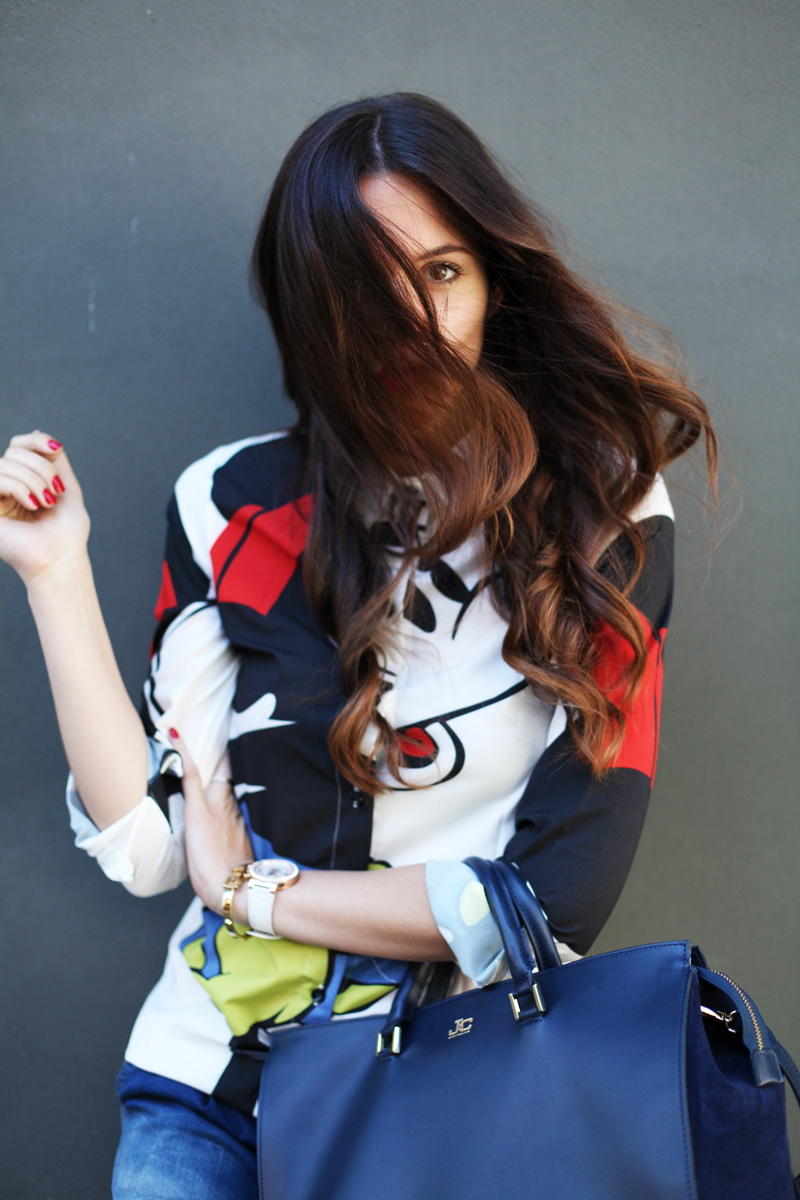 I WAS WEARING
SHOES: VOILE BLANCHE (VEDI L'INTERA COLLEZIONE QUI!) | Ecco l'ultimo paio di Voile Blanche che ho indossato
BAG: JACKYCELINE
SHIRT: SHEINSIDE.COM | Ho già indossato una tee simile di Topolino QUI
JEANS: RINASCIMENTO
♥
HAIR by: THE SPACE MILANO
♥
HAI 2 MINUTI PER LEGGERE DI PIU'? :)
Un look da viaggio con un paio di sneakers Voile Blanche color militare
Una maglia di topolino molto particolare per la settimana della moda di Milano
Condividi