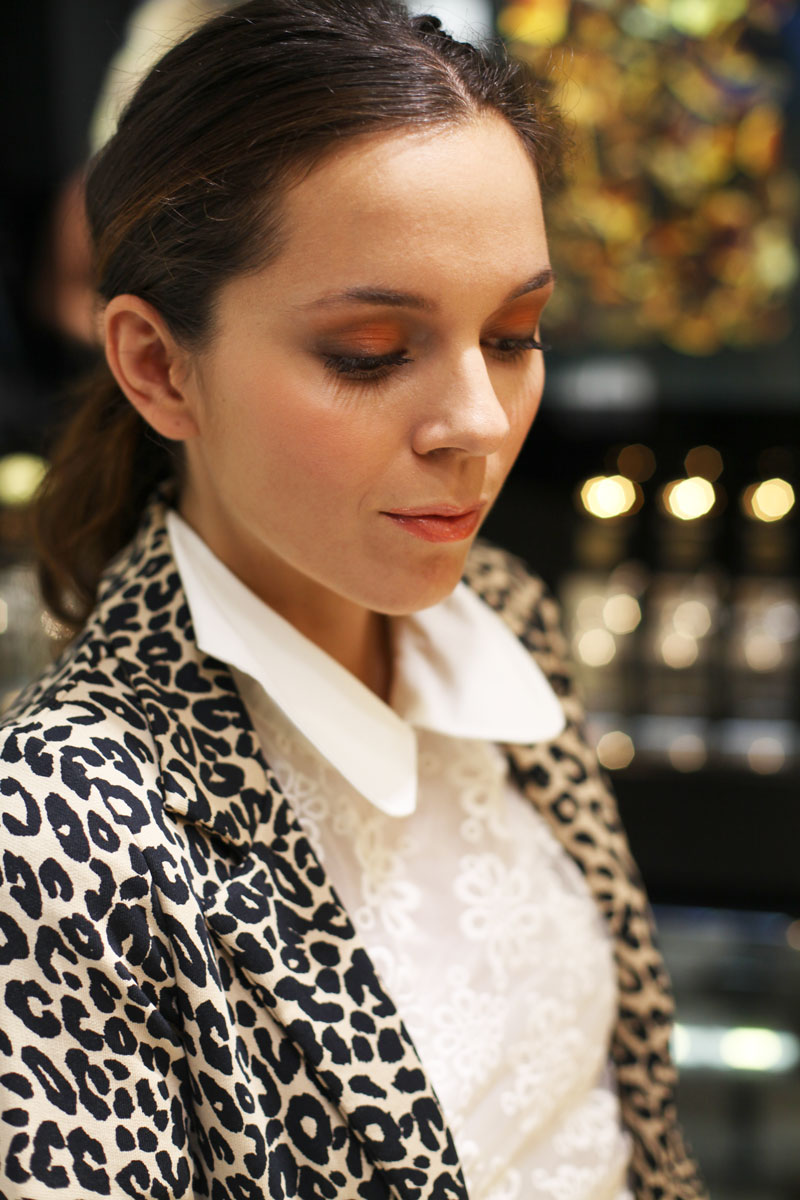 Giorgio Armani Make Up
Giorgio Armani Make up. Al corner Rinascente a Milano, un nuovo make up firmato GIORGIO ARMANI per l'estate 2014, creato dalla splendida Dodi. Primo step la pulizia e la preparazione della pelle al make up: prima di tutto il latte detergente velvet cleasing milk per detergere la mia pelle, poi il siero luminessence bright regenerator ed infine il fluido luminessence bright revelator. La mia pelle era talmente radiosa e liscia che a quel punto mi sarei già alzata, sentendomi pronta per affrontare il mondo (Fantastica luminosità!). Ma cosa ha creato poi Dodi per il mio viso con i prodotti Giorgio Armani Make Up?  Ha enfatizzato il mio incarnato con lo splendido fondotinta MAESTRO (Che ha vinto nel 2013 il Prix d'excellence de la beautè.. strameritato, io non l'avevo mai provato ma è pazzesco). Texture leggerissima, contiene 5 olii a rilascio graduale con pigmenti intelligenti ed una stesura vellutata e veloce. Dodi ha terminato la mia base con un tocco di luce sugli zigomi e sulla palpebra, per illuminare il tutto.
Giorgio Armani Make Up: un colorito estivo ed un tocco di colore
Poi per il viso Dodi poi ha utilizzato MEDITERRANEA, un blush e bronzer in polvere: non basta avere un incarnato caldo per apparire abbronzati, occorre che il colore illumini gli zigomi. Così abbiamo SUN FABRIC, il bronzer, da applicare su tutto il viso e il CHEEK FABRIC, il blush e da applicare sugli zigomi.
Sugli occhi un tocco di ombretto colorato: Dodi ha scelto per me una sfumatura dell'arancio tra i 24 ombretti ispirati agli elementi della natura EYES TO KILL SOLO by Giorgio Armani Make Up. Il colore di pelli di animali feroci come lo scorpione o la vipera per le sfumature vivide abbinate a sfumature satinate inspirate al mondo sottomarino ed infine sfumature mat. La texture è perfetta e permette di giocare con i colori forti, cosa che di solito, lo sapete benissimo, nella vita quotidiana è davvero difficile! Infine ciglia a tutto volume con BLACK ECSTASY, in anteprima assoluta (Sarà disponibile da settembre). Scovolino rosso e packaging nero (Davvero rock-glamour!). La texture è leggera ma riesce comunque e spalancare e dare struttura alle ciglia, grazie ad un polimero che esalta il nero. Un tocco leggero di Rouge Ecstasy sulle labbra. Prima di salutare Dodi, ho completato il mio look Giorgio Armai con un uno spruzzo di Acqua di Gioia Eau de Toilette, una fragranza leggera e fresca, perfetta per l'estate. Una donna viva, che sboccia come la primavera e che si sente rigenerata. A voi tutte le foto del make up e del risultato finale :) Che ne dite?
MAKE-UP ARMANI. A new Giorgio Armani make-up for summer 2014! First step, skin cleansing and preparation for the make-up. Then Dodi, the splendid Make-up Artist, has used the MAESTRO foundation (which won the Prix d'excellence de la beauté in 2013). Then MEDITERRANEA, a powdered blush and bronzer: SUN FABRIC, the bronzer and CHEEK FABRIC, the blush. A touch of colored eye shadow: EYES TO KILL SOLO. Finally eyelashes at full volume with BLACK ECSTASY, first preview (it will be available from September). I've completed my Giorgio Armani look with a spray of Acqua di Gioia Eau de Toilette. What do you think?
La base.. non è fantastica?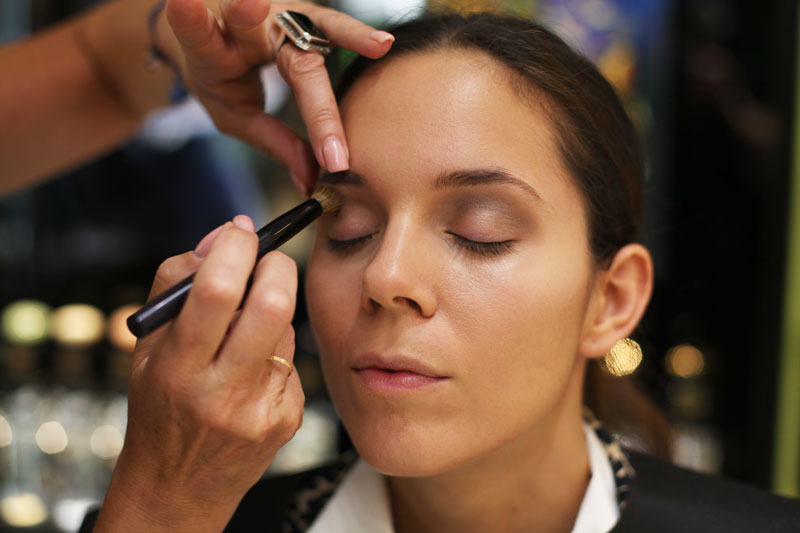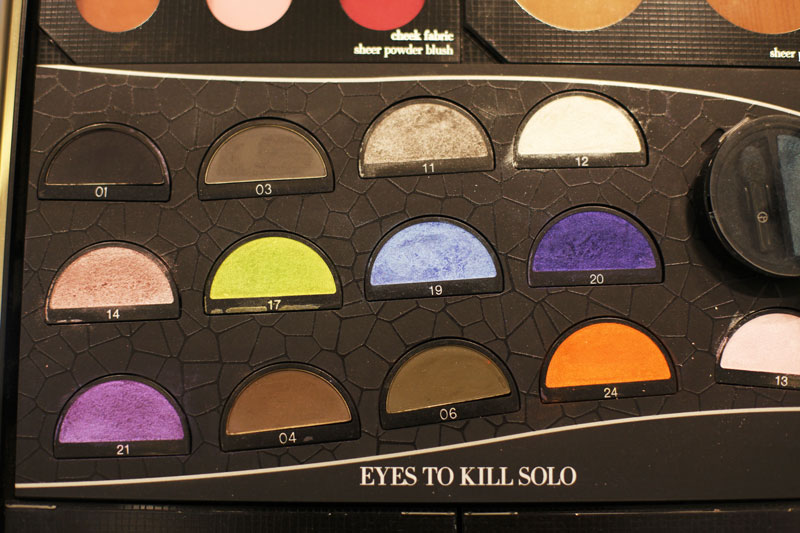 Eyes to Kill Solo: tra il marrone e l'arancio (N.24) per il mio make up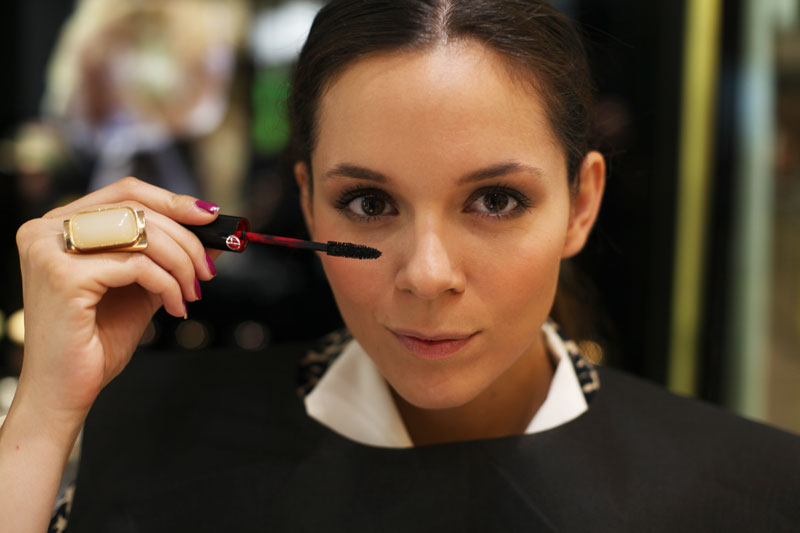 BLACK ECSTASY: in anteprima (ed in uscita a settembre)
Et voilà.. :) Un make up molto intenso sugli occhi, con un tocco di colore ed un incarnato vellutato, luminoso, come baciato dal sole.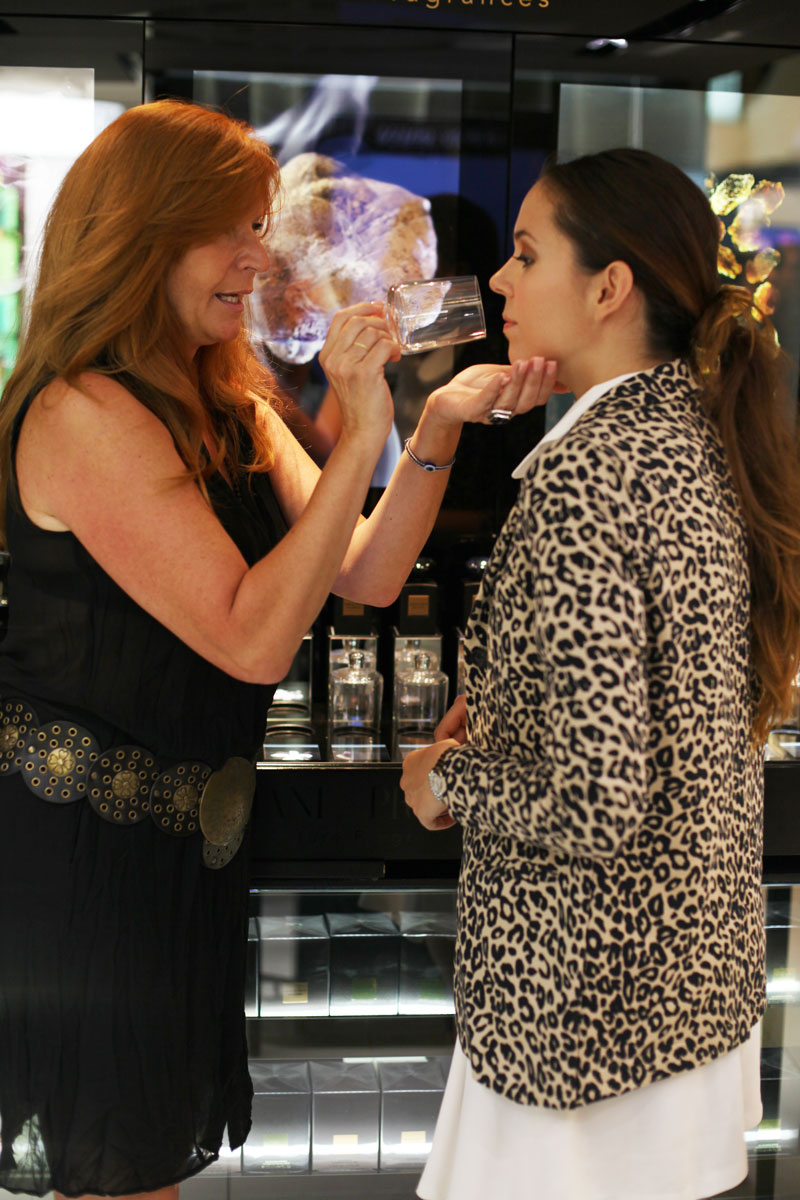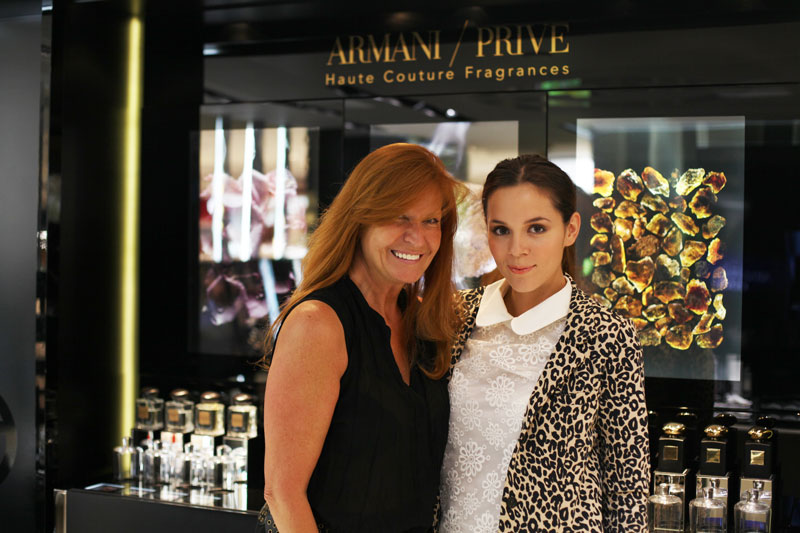 Grazie a Dodi e a Giorgio Armani per lo splendido Make up :)
Condividi