Gonna Bianca per un look tutto bianco (o quasi)
Gonna Bianca. Luglio è quel mese "di mezzo" che serve come spunto di riflessione. Le attività rallentano, le vacanze si avvicinano e con esse settembre, il nuovo inizio, il momento in cui desideri essere pronta e carica per affrontare "il nuovo anno" (Anche per voi i nuovi anni si misurano da settembre? Sarà che sono ancora legata alle dinamiche scolastiche-universitarie sebbene sia passato un po' di tempo!). Insomma, luglio è per me il mese dedito alla meditazione e alla creatività. Questi ultimi giorni di giugno invece sono ancora intensi: dopo Milano la scorsa settimana (Vi ricordate? Sono stata ospite di Armani Beauty!) e un paio di giorni di stacco durante i quali mi sono dedicata al lavoro di ufficio ma anche un po' a me (Tonnellate di libri letti, palestra, coccole..), domani si riparte con Pitti Bimbo e nel weekend doppio shooting. La prossima settimana sarò di nuovo a Milano per un nuovo progetto (Che poi vedrete a settembre) ed infine partirò per una settimana in Sardegna, dove sarò ospite di Forte Village: sole, mare, relax.. non vedo l'ora!!
Gonna Bianca, un look total white ed i miei piani per luglio (ed il delirio di giugno!)
Il look che vedete oggi è quello che indossavo a Milano la scorsa settimana: il make up è quello di Giorgio Armani (Vedi il tutorial QUI). Per questo look ho scelto una gonna bianca per un look total white, comodo ma femminile e con un tocco di colore dato dalla borsa YSL di un tono di blu che adoro, semplicemente.
E voi, ragazze, avete piani per questo luglio? Aspetto le vostre idee anche sul mio look! Vi abbraccio!
(ENGLISH TRANSLATION AFTER THE GAP)
July is the month for a breathing space. The activities slow down, the holiday together with September, the new start, get close. These last days of June, instead, are still busy: Pitti Bimbo tomorrow and a double shooting at the weekend. The look you're seeing today is the one I was wearing last week in Milan: my make-up is by Giorgio Armani. And you, girls, have you got plans for next July? I wait for your ideas, also about my look! I hug you!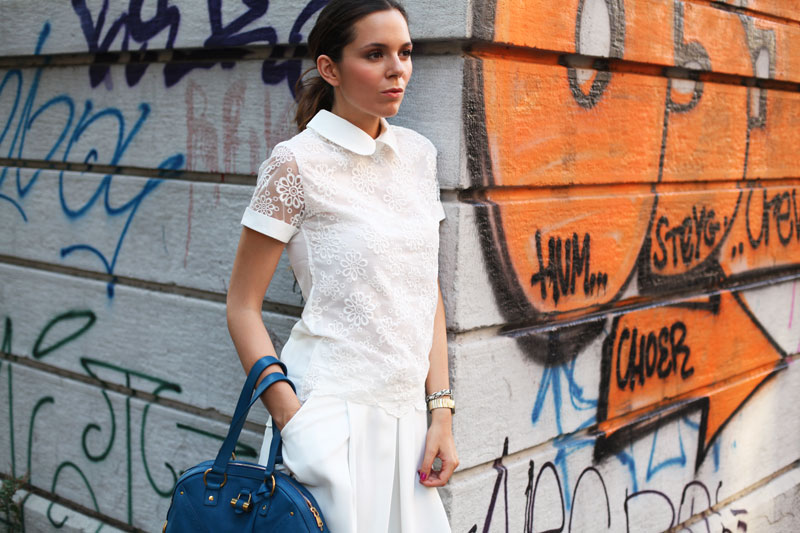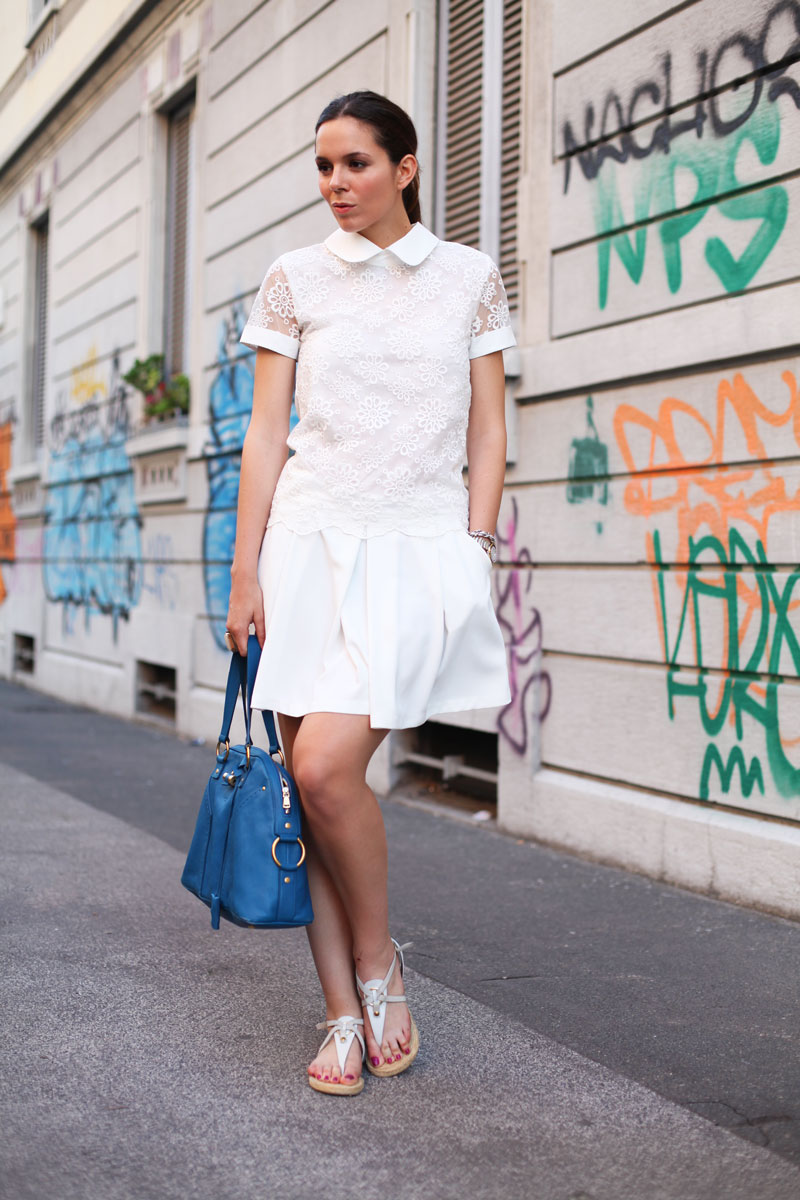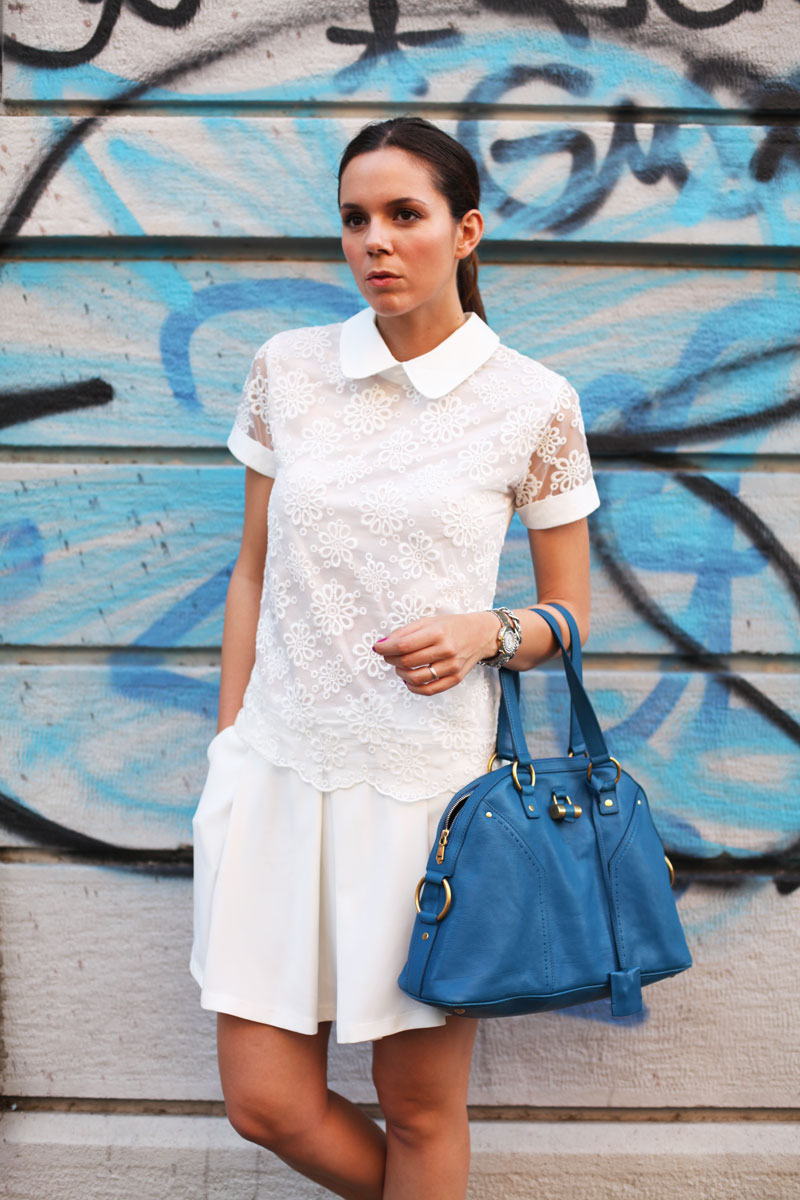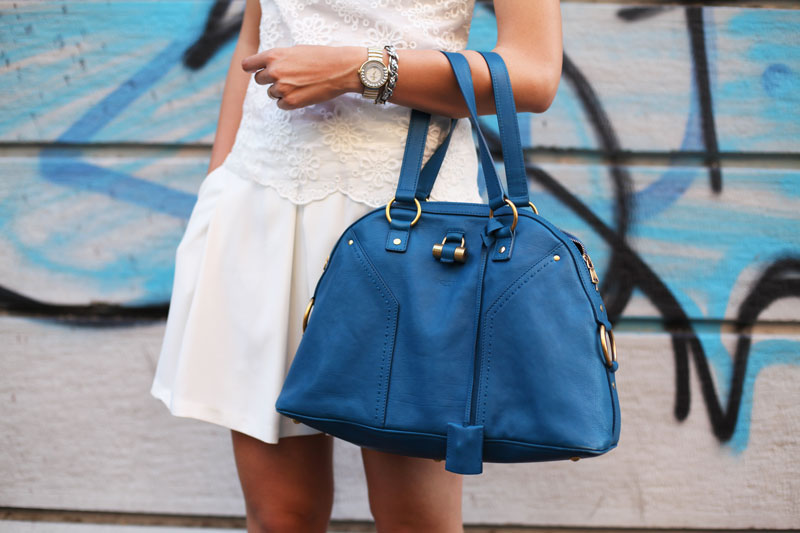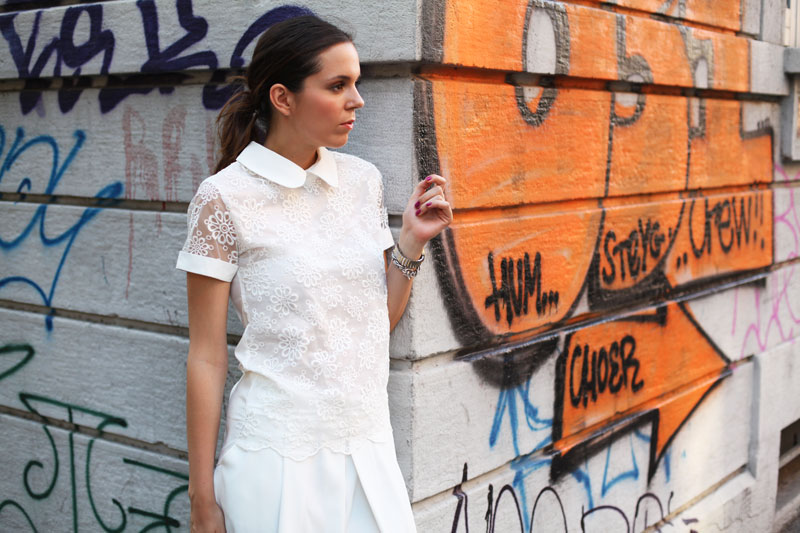 SHIRT: SHEINSIDE.COM
SKIRT: ANIYE BY
SANDALS: from SARENZA.IT
BAG: YSL
MAKE UP: GIORGIO ARMANI | Vedi il tutorial QUI
♥
HAI 2 MINUTI PER LEGGERE DI PIU'? :)
Ottieni lo stesso Make Up con questo tutorial! 
La mia ultima volta a Forte dei Marmi.. con una gonna bianchissima!
Esattamente un anno fa… tutte le foto da Taormina, Sicilia
LA MAPPA DI TUTTI I MIEI VIAGGI
Nella sezione travel del mio blog trovi tutti i viaggi che ho fatto..
Condividi