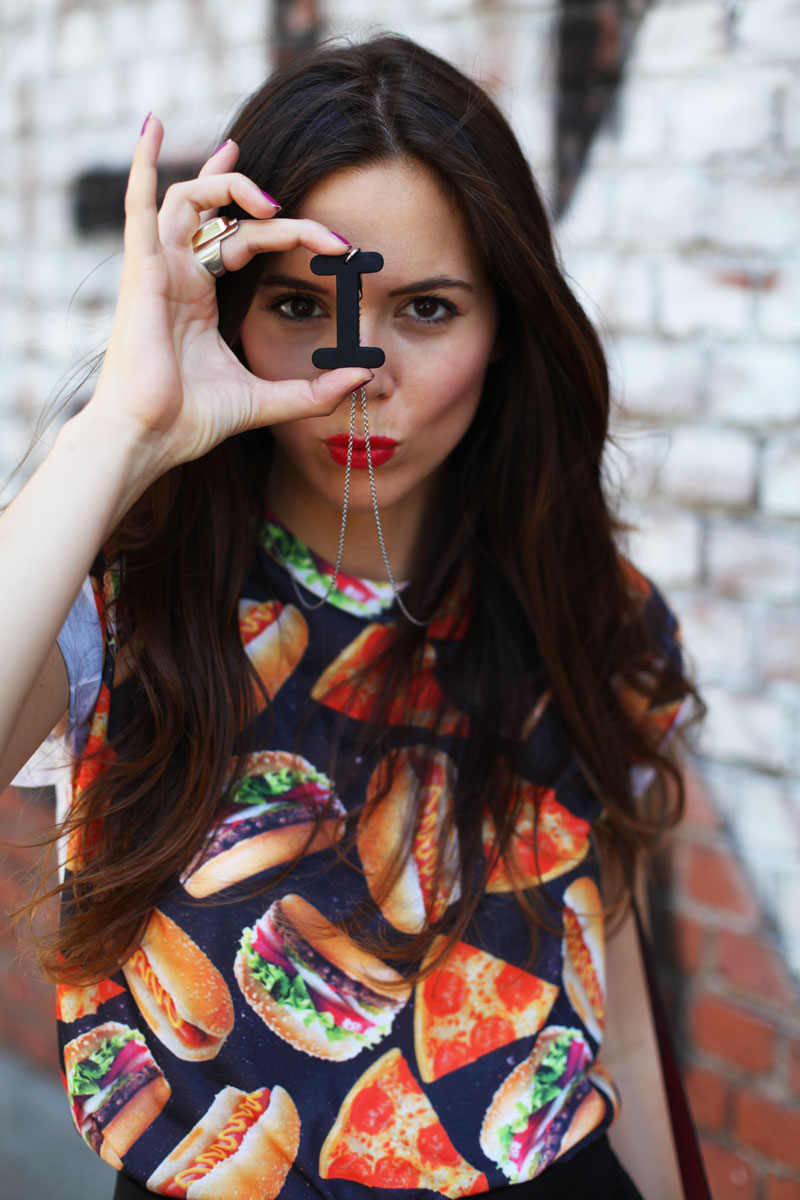 Pizza Tshirt (che ingrassa con gli occhi), tendenze estive e MR.UP
Pizza Tshirt. In estate escono alcuni nuove tendenze e tormentoni che fanno subito simpatia, ti fanno sorridere, ti fanno stare bene. Uno di questi è Mr.Up di Mabina. Prima di dirvi di cosa si tratta devo avvertirvi che è davvero una droga: è morbidissimo e ti viene voglia di toccarlo, tirarlo, morderlo tutto il tempo quando è appeso al collo..anche perchè profuma di gelsomino! Sto parlando del nuovo charm con la lettera (Io ovviamente ho scelto la I): si mette come collana ma può essere anche utilizzato come portachiavi e come charm da attaccare a braccialetti, zaini, borse.. e tutto ciò che vi viene in mente. Infatti nel packaging all'interno del quale ho trovato Mr.Up c'è un mini set di ganci e catenine per scatenare la propria fantasia.
Pizza Tshirt e la collana – addiction
Le lettere sono in silicone profumato (e acciaio), così quando lo metto al collo mi viene automatico giocarci tutto il tempo! Io l'ho scelta in nero, sta bene in tutti i look: ma in realtà la trovi anche in verde acqua e fucsia. QUI TROVATE IL CATALOGO COMPLETO DEI COLORI E DELLE LETTERE + PREZZO. Ho deciso di indossarla insieme a questo look "very street". La maglia che visto il tema, si mangia con gli occhi, una gonna nera ed un paio di Dr.Martens. Che ne dite del mio look? Aspetto le vostre idee!
(ENGLISH TRANSLATION AFTER THE GAP)
Some new trends and big hits come out in summer. One of these is Mr Up by Mabina: it is worn as necklace but it is also used as keychain or as charm to attach to bracelets, backpacks, bags. I've chosen the black one, it suits every look. But you can also find it aqua green and fuchsia. I've decided to wear it together with this "very street" look. What do you think of my look? I wait for your ideas!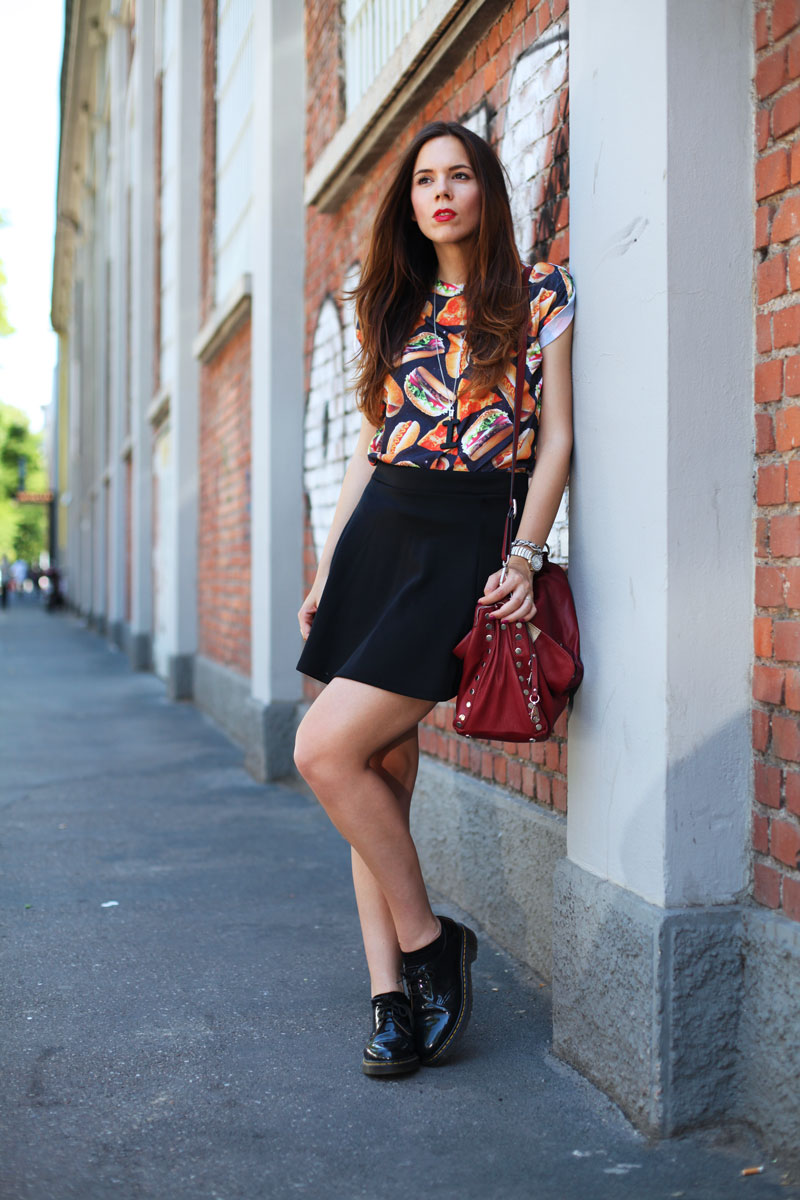 NECKLACE: MR.UP MABINA (QUI per il catalogo online e prezzo– QUI per sapere di più su MR.UP)
SKIRT: STRADIVARIUS | L'avevo già messa a Barcellona, vi ricordate?
TEE: PRIMARK
SHOES: DR.MARTENS by SARENZA.IT | Ecco decine di idee per indossarle in modo diverso!
BAG: LA POSTINA – ZANELLATO
♥
VOGLIA DI LEGGERE ANCORA DI PIU'?
Stessa gonna, a Barcellona con Stradivatrius con le bloggers intarnazionali!
Decine di modi diversi per indossare le Dr. Martens
Condividi