Detox: 7 tips stolen from the experts (that cost nothing) to get your mojo back!

Detox. Summer is the perfect time to kick start your health regime and take care of your body. What I've learnt over the years is that it's never too early to start. And also never too late. It's so important to take care of our bodies, not just so we look good but for our health: our body will thank you later in life. So today I've decided to provide you with a few ideas for taking care of your body to adopt this summer, whether you're at the beach or in the city.
Detox: 7 tips to put into practice… immediately!
The copyright for these tips isn't mine: some of them come from therapists and health experts (from all over the world), with whom I have been in contact recently (Hi, Dolores!). Shall we make a bet that in September we'll be super-energised and rejuvenated after our detox? Good, good, right let's get going!
1. WATER DETOX
Water detoxes are super popular right now on Instagram. They make for great photos with chopped colourful fruit in a jug of water. Boil the water for around 20 minutes and let it cool. Put in slices of lemon, lemon juice and perhaps also some thin slices of ginger. Try to drink it hot throughout the day. Hot water helps eliminate toxins!!
IMAGE SOURCES: PINTEREST
2. WATER IN GENERAL 
If the above is too much effort, or you simply don't like hot water, drink regular water. I'm not a huge water drinker myself, so I'm also learning to increase my daily intake. You need at least 1.5 litres every day of clean water. I'm not joking! Also you can't drink your 2 litres on one day then forget about it the next day, this is a daily commitment. What does water do? It helps the development of muscle tissue and improves joints, skin and eliminates toxins. Let's try together to flush out all the nasties by drinking lots of water!
3. SIT WELL
Ok, don't scroll past this one. I also thought it was a joke, but it's not. Sitting well in your chair is very important, especially if you spend long periods of time at a desk working or studying. If you sit all scrunched up, you will block your lymphatic system, which can make cellulite worse and prohibit your body from resting properly.
4. MOVE AROUND
Take exercise, every day. What with studies and work it's hard to get into regular habits of exercise. But it's absolutely necessary. Summer is the best time to get into good habits. 40 minutes a day, which if you think about it, is nothing really. 40 minutes for physical activity to move your body in whichever way you wish. We're made for moving and not lying around all day: it's not only a question of looking good, but also for our health. Try to aim for 10,000 steps every day: this is a minimum and it's not nothing. Try downloading an app such as FitBit on your phone to keep track!
QUI HERE find a few exercises for abs, butt, arms, and legs to do at home, on holiday, alone, or with friends
5. DON'T FORGET TO STRETCH
It sounds pretentious, but stretching before and after exercise is fundamental: it helps your flexibility of the muscles and tendons, and reduces the strain on your legs, which in turn aids circulation (and thus prevents cellulite!!)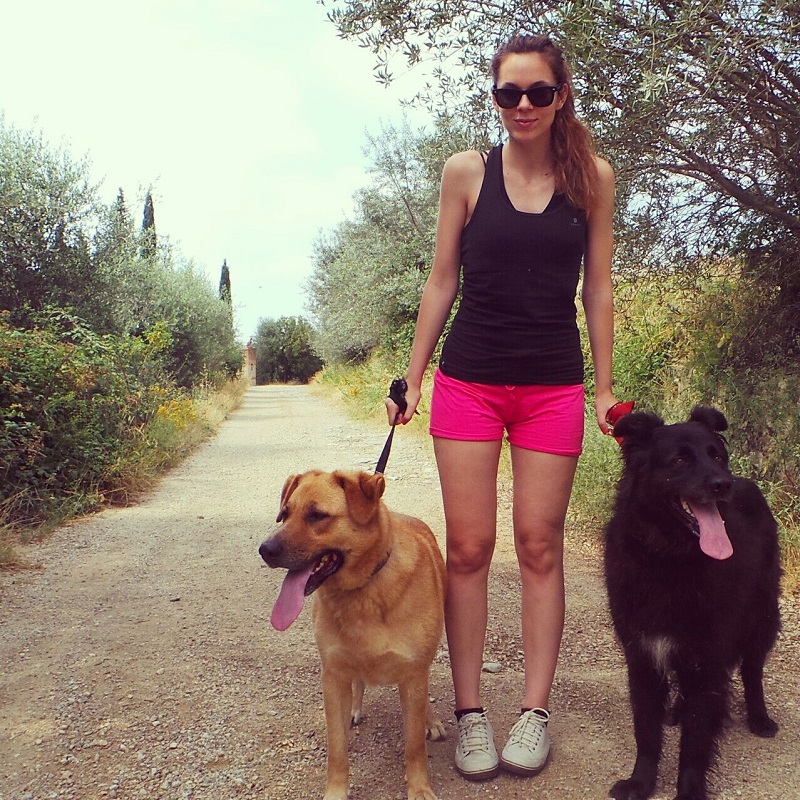 6. SPOIL YOURSELF WITH A MASSAGE
Professional massages with therapists are one of the best things you can do for your body. Relaxing, lymphatic draining, restructuring… go for one that's 30-50 minutes long for pure and simple wellbeing.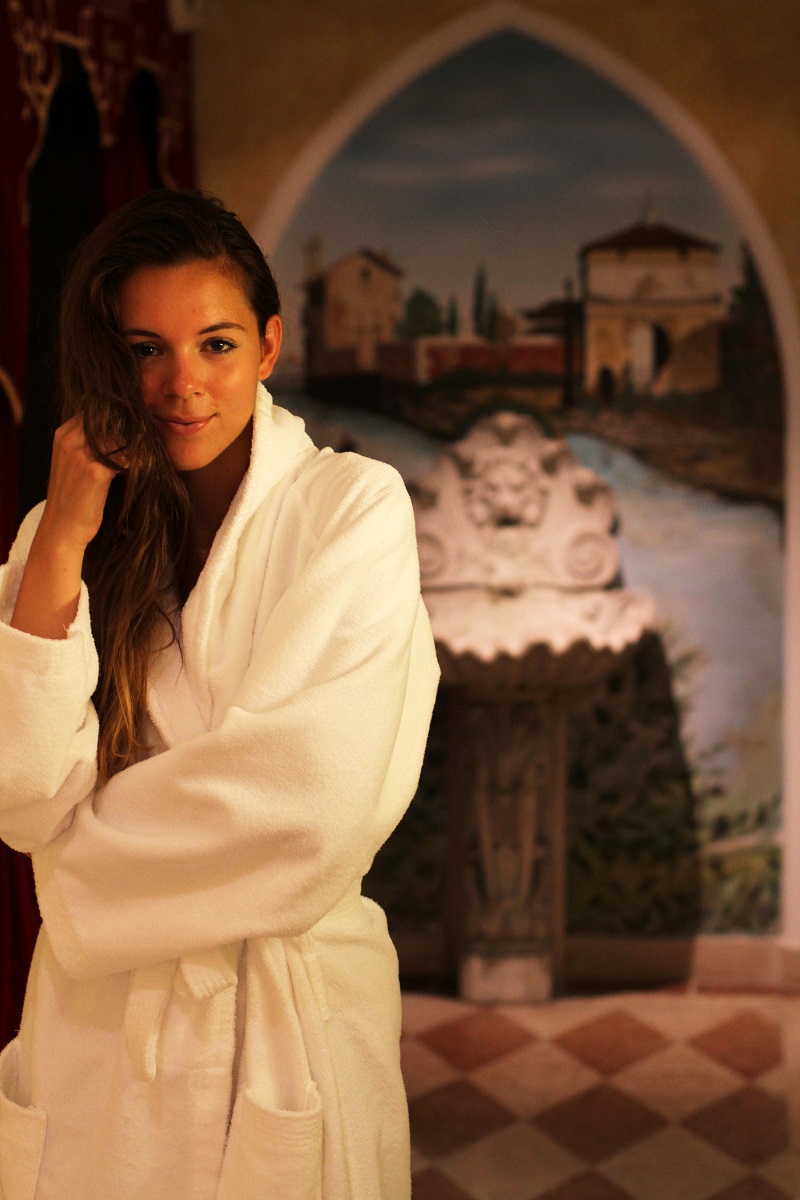 7. AT HOME TREATMENTS
For your body, at home, treatments are super useful.
– SCRUB: never forget to start home treatments with an exfoliating scrub to prepare the skin.
– CREAMS: moisturise twice a day, every day, body and face. Always remember to moisturise more when you've been to the beach. Try massaging your thighs also while moisturising to combat cellulite!
– MUD/CLAY MASKS: mud masks are one of the best things for you skin that you can do at home. There are different ones for different parts of the body. The best ones are made with mud from GUAM SEAWEED. I tried DREN SEAWEED mud and the sensation was just as good as what you'd get in a salon. Try it!
WANT TO READ MORE ON BEAUTY?
QUI HERE find some exercises for abs, bums, legs and arms to do at home, on holiday, alone or with friends
All the creams you need on holiday
The anti-cellulite massage to try at home
Condividi