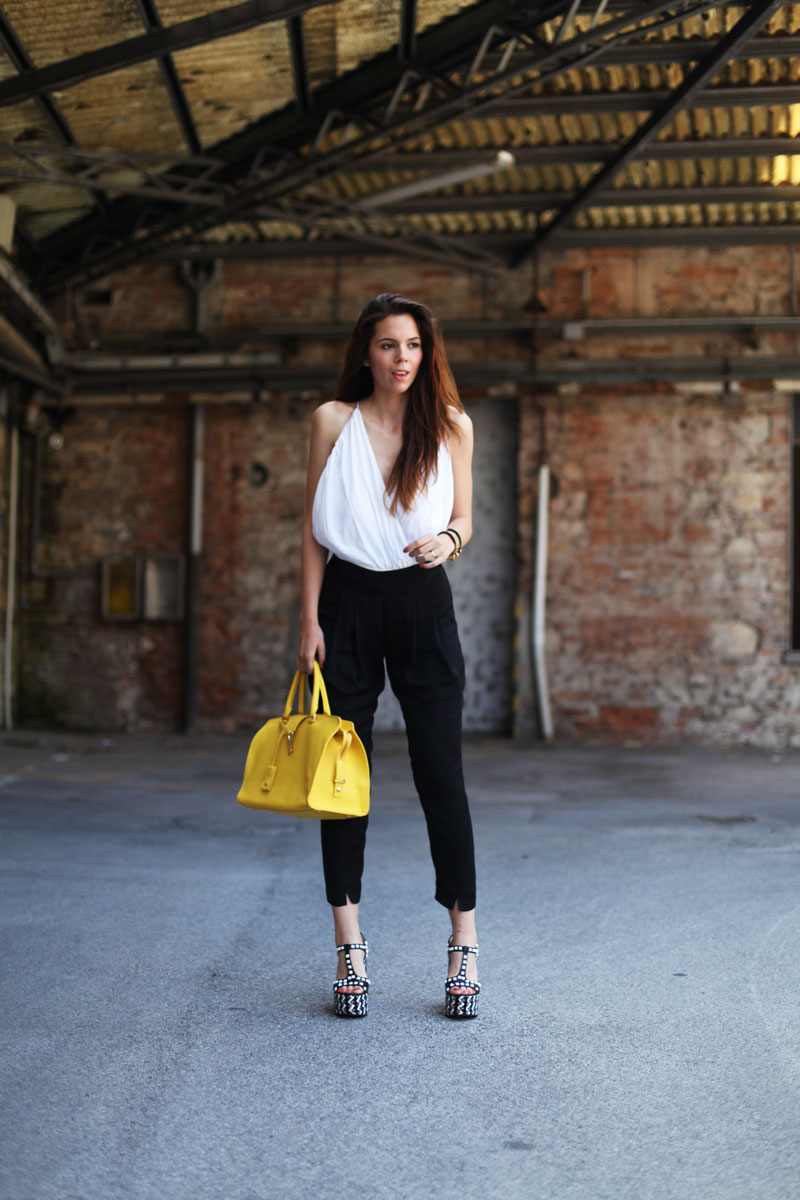 Schiena scoperta
Schiena scoperta. Credo che la schiena sia una delle parti più sexy di una donna (E, per me, anche dell'uomo :D). Forse perchè viene scoperta di meno rispetto alle altri parti del corpo. Eppure la schiena spesso viene dimenticata. Basta invece un bel top a schiena scoperta, da abbinare ad un pantalone nero per creare un look elegante e inaspettato.
Schiena scoperta: quando lo scollo passa dal lato B
Un top bianco incrociato di Alice + Olivia abbinato ad un paio di pantaloni neri, impalpabili, a vita alta di Hoss Intropia. Ai piedi un paio di zeppe divertenti ed una borsa gialla canarino YSL, il tocco di colore che ci serviva, presa su WEAR2GO, il nuovo e-commerce di prodotti di lusso che arrivano già scontati! La mia borsa la trovi QUI. Utilizzando questo codice, IRENE, tutto maiuscolo, da diritto al 10% ulteriore di sconto su tutti i prodotti, fino al 13 luglio!! Buono shopping :)))
Che ne dite di questo look? Aspetto le vostre idee?
(ENGLISH TRANSLATION AFTER THE GAP)
I think that the back is one of the sexiest part of the woman body (And in my opinion also of the man). A naked back top combined with a black high waisted pant is enough to create an elegant and unexpected look. What do you think about this look? Have a nice day girls!
BAG: YSL (La compri scontata su WEAR2GO qui!), inserisci il codice IRENE per avere ancora un 10% di sconto in più!
PANTS: HOSS INTROPIA
TOP: ALICE + OLIVIA
SHOES: RAS
MAKE UP: ARMANI
Condividi