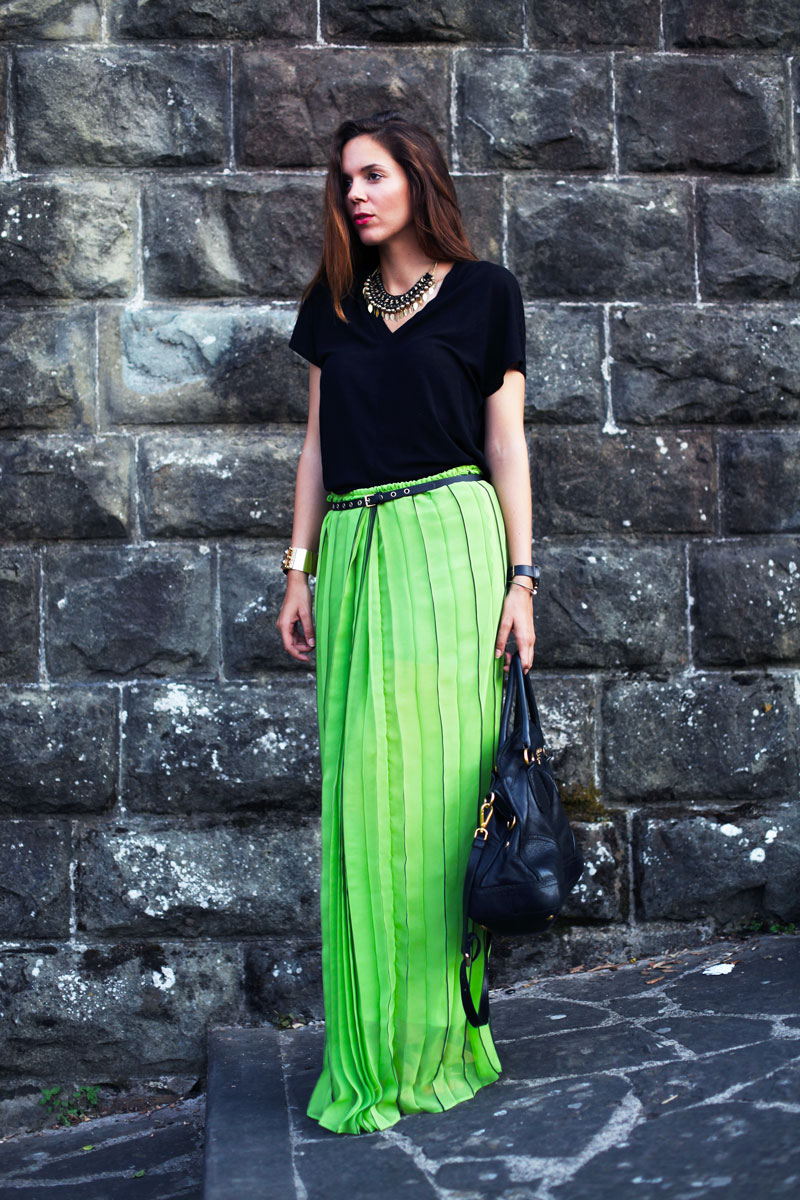 Gonna lunga plissettata
Gonna lunga plissettata. Qualche giorno fa alcuni amici ci hanno invitati ad una festa particolarissima. La festa dell'unicorno. Immaginatevi un matrimonio di Elfi. Cavalieri che camminano per strada. Orchi che prendono il caffè. Il mondo magico per un giorno ha preso vita nella città di Vinci, borgo di nascita di Leonardo. Una serata davvero unica.. come potrete immaginare! Così, l'outfit che indossavo è quello che vedete oggi. Ehy, anche io volevo sentirmi una principessa.. ma a modo mio :D
Gonna lunga plissettata te quiero
Una gonna lunga plissettata, un paio di sandali neri a terra ed una semplice tee. Si gioca poi con gli accessori per arricchire il tutto. Certo volte comodità fa rima con fantasia (Mai cosa più azzeccata, soprattutto in una serata del genere!). Che ne dite di questo look? Un abbraccio donezelle!
♥
Some days ago some friends invited us to a very special feast. The feast of the unicorn, all fantasy! Ehy, I also wanted to feel like a princess… but in my own way! A long skirt, a pair of black flat sandals and a simple tee. Then I played with the accessory to enrich the whole look. Sometimes comfort rhymes with fantasy. What do you think about this look? A hug, girls!
SKIRT: LORELLA SIGNORINO
TEE: ZARA
BELT: H&M
SHOES: bI LOVE SHOES by SARENZA.IT
BAG: PRADA
NECKLACE: PRIMARK
–
Qualcosa di inerente l'argomento?
Una gonna lunga color corallo..
Un look very streetstyle in gonna lunga
Una gonna lunga in riva al mare..
–
SEGUIMI IN DIRETTA DALLE MIE VACANZE SU INSTAGRAM
@ireneCCloset
Condividi