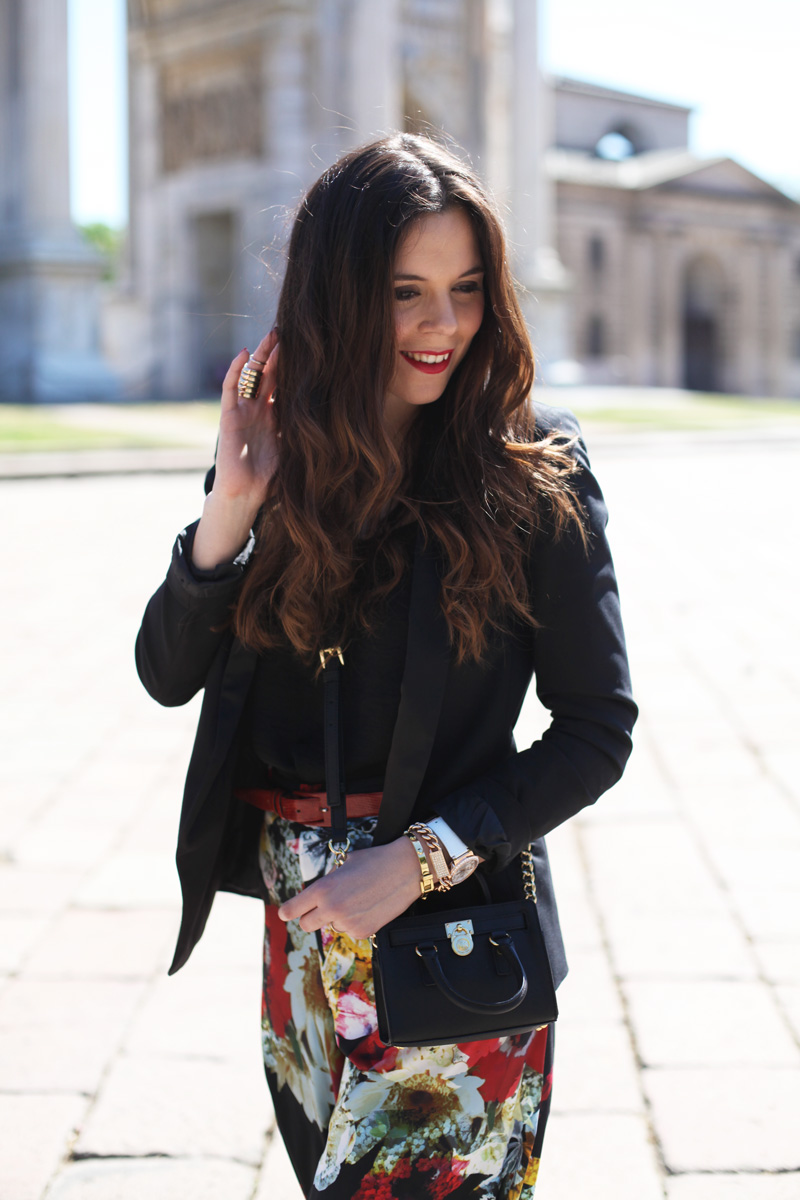 High-waisted trousers: how to wear them
High-waisted trousers. I state that I love the high-waisted pants, but I do not know why, I have some difficulty in finding them. Yet they're super trendy! (What you see in the picture I have worn them here). They were all the rage in the 70's. Who do they look good on? On everyone because they give you a well-proportioned physique: they tend to enlarge hips and bum area but flatten the tummy! But how do you wear them? Here is a mega gallery of inspiration!
High-waisted trousers: how to wear them
– With a high waist trousers with a masculine flavour: a shirt, a moccasin, a belt and a hat. Sexy and easy!
– With the crop top: great with the crop top, the top that reveals a bit of tummy. Very rock chic!
– The high-waisted shorts with a simple top is the easy solution for the summer: match it with a pair of diva sunglasses and a few fringes. California style!
– You want it elegant? Choose it with wide and straight leg to wear with ruffles and wedges. Super chic!
♥
Source: Pinterest / Lady Addict blog / Zina FashionVibe
–
NEED MORE IDEAS?
Crop top: exposed tummies are in fashion. How to wear them?
Total white: How to not look like an ice cream seller!
Denim dungarees: big trend for 2014! ;)
Beachwear: here's a gallery of bikinis that are in fashion!
Boyfriend jeans: outfit ideas !
WHITE SHIRT: 32 ideas for outfits
♥
Follow me on INSTAGRAM –> @IRENECCLOSET !
Condividi