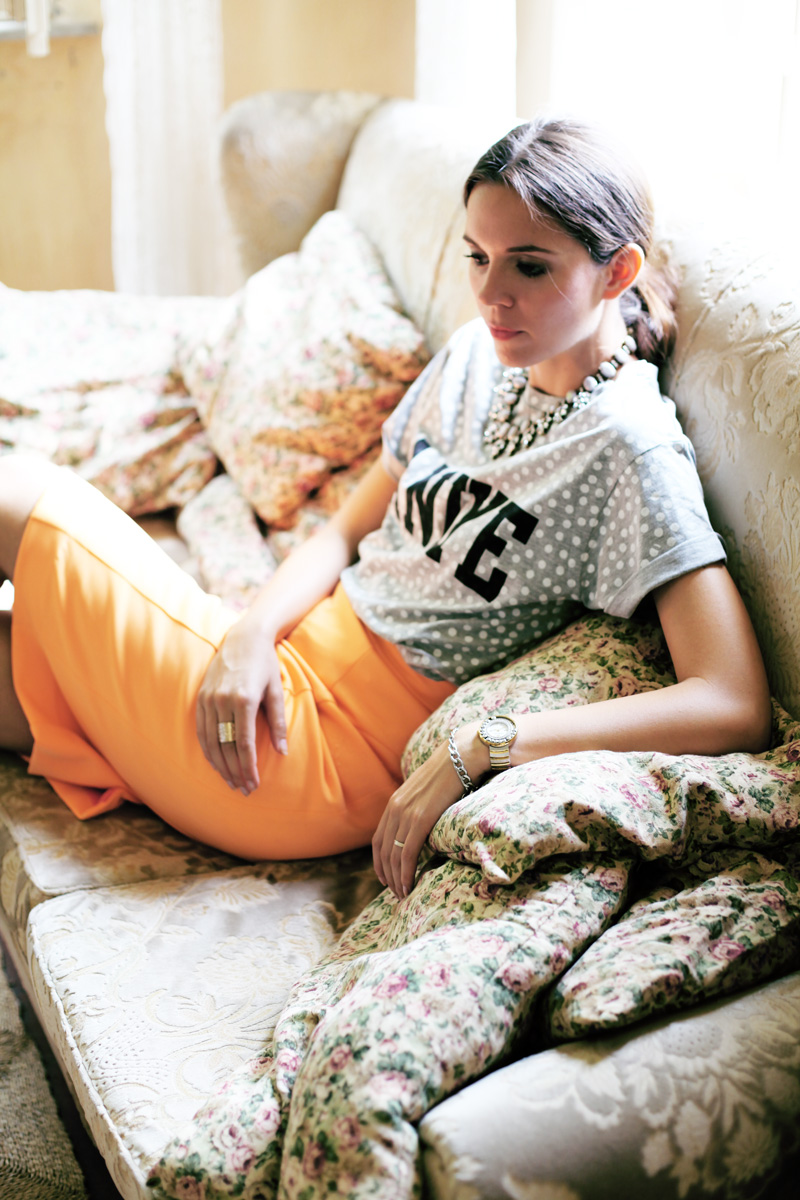 Nuovi progetti in un tuffo in qualche decennio fa
Tra i progetti che abbiamo deciso di pianificare per questa nuova stagione ce n'è uno al quale tengo particolarmente. E' un progetto che si basa sul talento, la voglia di fare, la voglia di "spaccare" (Yo, yo, yo). Un progetto che è ancora work in progress ma che avrà la sua prima preview la prossima settimana. Così, prima di partire per le vacanze ci siamo ritrovati qui, in questa favolosa villa del Seicento che avevate visto qui sul blog sabato (Grazie alla mia amica Sasha per l'ospitalità!) dove tra una stanza anni Sessanta, una anni Settanta abbiamo trovato un vero e proprio tesoro. In una di queste stanze abbiamo scattato il look che indossavo per quella occasione, un look che mi piace particolarmente: colorato, creativo, femminile. Insomma, vi lascio vedere le foto. Grazie a Giova per queste bellissime foto, in assoluto tra le mie preferite :) Aspetto i vostri commenti, un abbraccio forte ragazze e buon inizio settimana!
♥
Among the projects that we decided to plan for this season, one is my favourite. It's a project based on talent, to feel like doing something great. It's a project that is still work in progress but that will be realeased (oh well, at least a preview) next week. So, before to leave for our summer holidays  we meet here, in this beautiful Villa where we shot those crazy beautiful pictures (Thanks Giova!): a coloreful look, very creative and feminine. Hope you'll like those pictures! Have a nice day girls!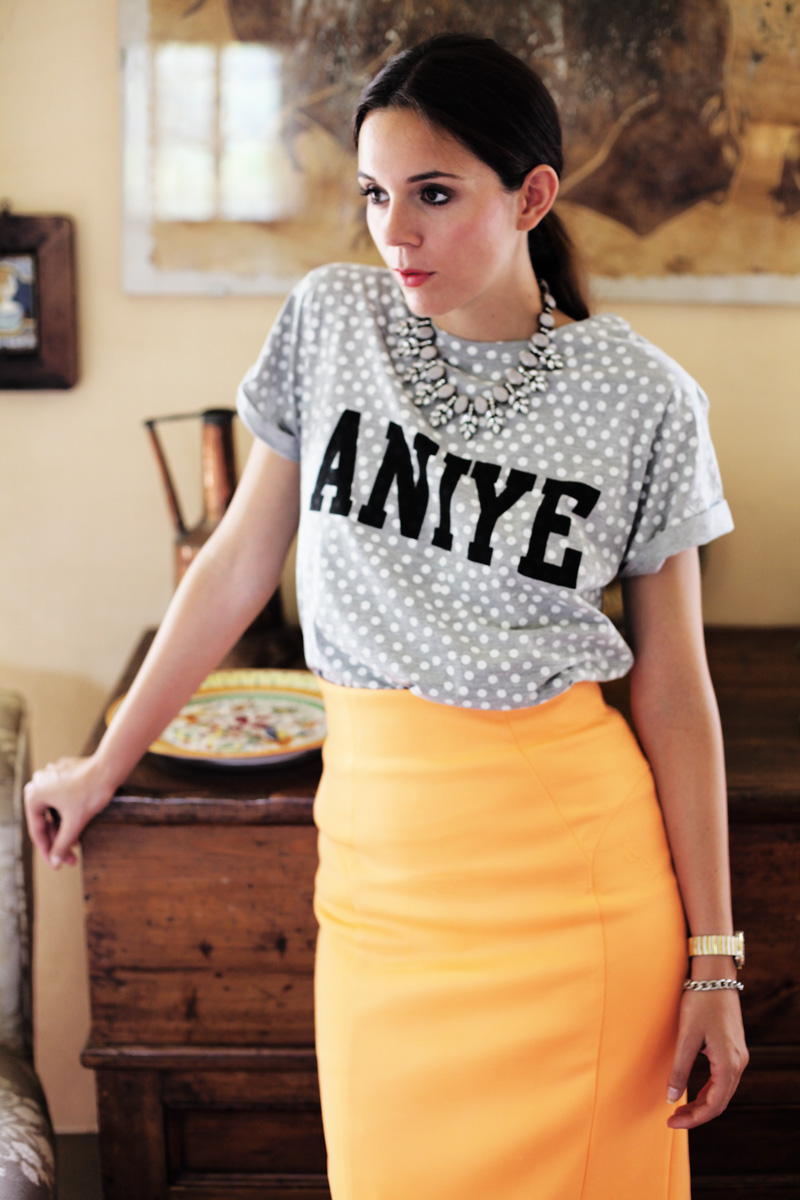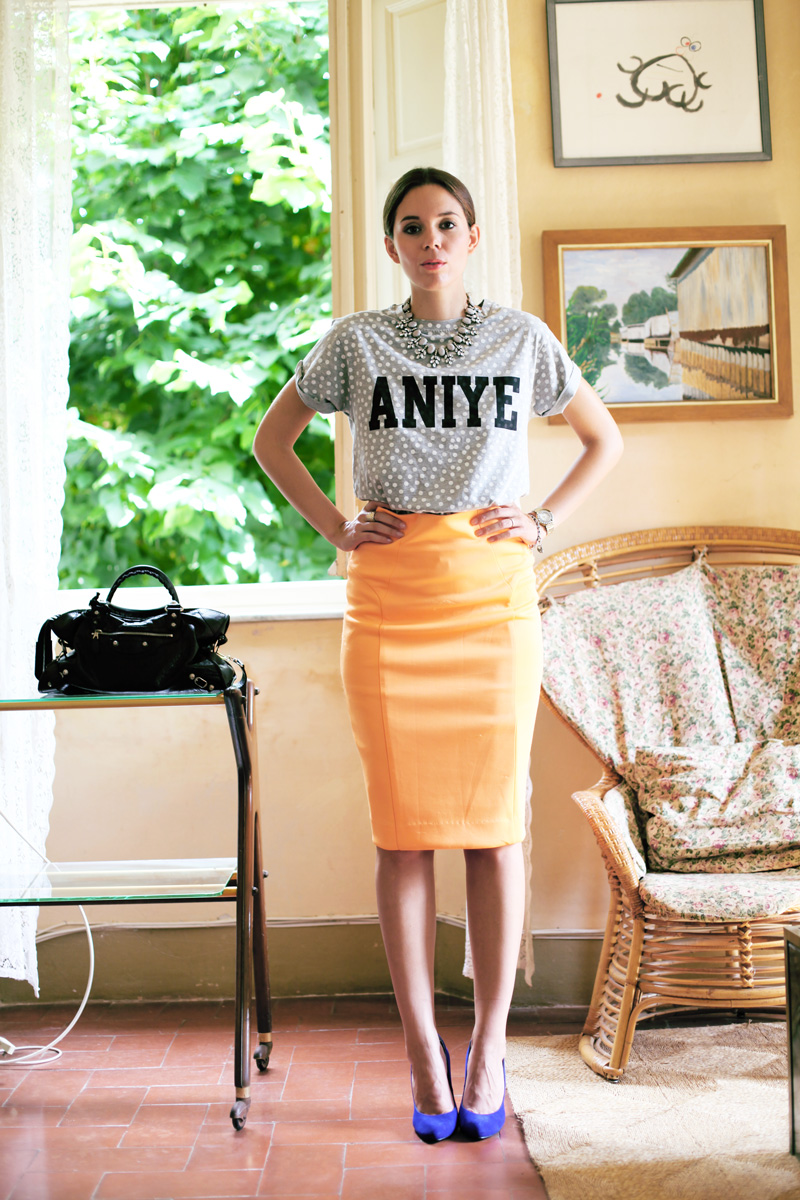 SKIRT: MILLY
SHOES:  MELLOW YELLOW by SARENZA.IT
TEE: ANIYE BY
NECKLACE: SHOP SIMPLICITY
MAKE UP: DIOR
WATCH: SWAROVSKI
♥
Se avete un minuto per leggere di più, oggi vi consiglio:
Ricetta gelatine al Mojito (a quasi zero calorie). Foto scattate nella stessa villa ;)
Longuette: vedi tutti i miei look con questo tipo di gonna, così ti fai un'idea degli abbinamenti!
La stessa tee in un look very sporty
♥
Sono stata nominata tra i 10 migliori siti di moda e bellezza ai Macchianera Awards quest'anno (categoria 15) :)
Se vi va di votarmi perchè ritenete il mio blog valido, potete farlo direttamente qui. Grazie mille per il vostro supporto :)))))
Condividi