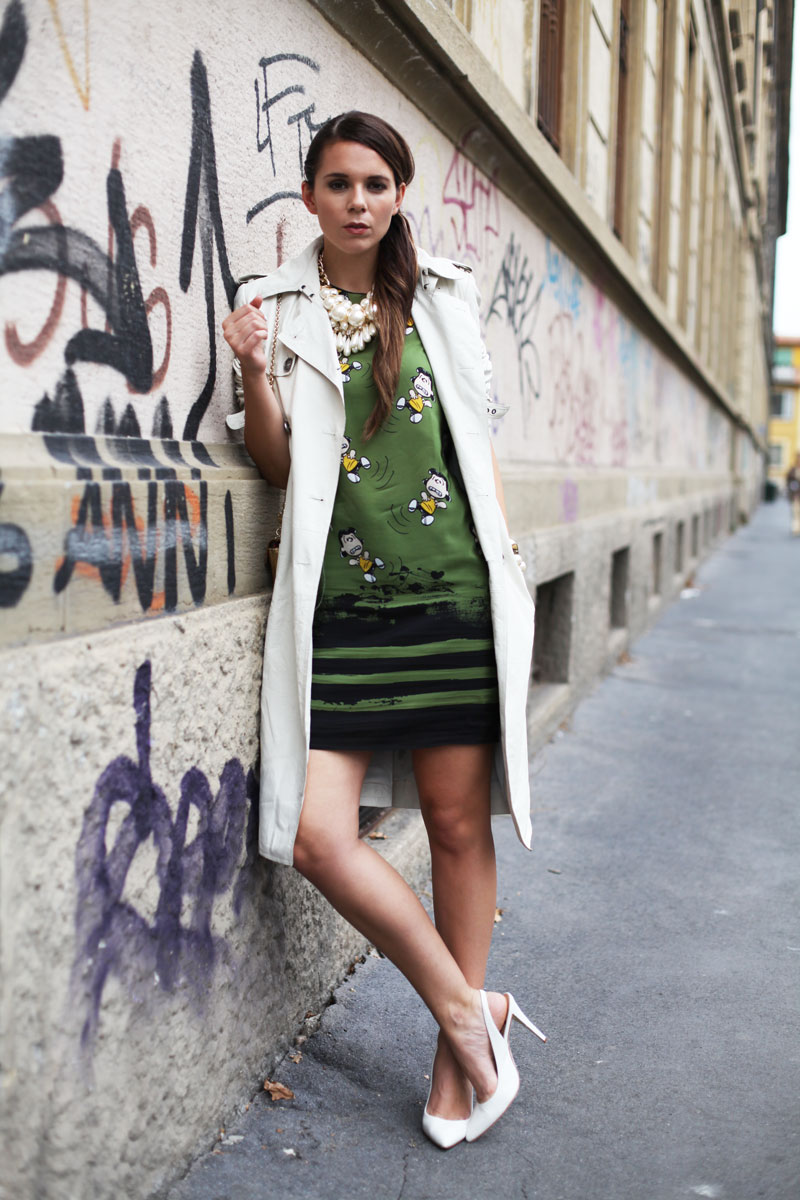 Street Style Milano Fashion Week
Street Style Milano Fashion Week. Ecco il secondo look che vi faccio vedere da questa Settimana della Moda di Milano (Il primo l'avete visto ieri QUI, indossando Moschino). Indossato per la sfilata Fay, ovviamente il pezzo forte è l'abito spiritoso che è una preview della collezione Summer 2015. Io ho deciso di abbinarlo con accessori strepitosi, quelli di SODINI, con una sovrapposizione di perle che sono subito amore a prima vista. Sodini (Come vi avevo raccontato QUI) è un'azienda toscana che crea e produce dei bijoux a prezzi davvero ottimi e dai dettagli incredibili. Io mi sono innamorata, voi che dite? Ho indossato poi un trench di Burberry per proteggermi dal freddo dei primi giorni della settimana della moda, soprattutto in motorino (Sì, HP Motorrad ci ha portati in giro per Milano con una super Vespa!) ed un trucco e parrucco a prova di casco by The Space Milano, il mio beauty team di fiducia quando sono a Milano.
Street Style Milano Fashion Week: Sodini, Fay e Burberry
Sono ancora un sacco le foto che devo farvi vedere dalla settimana della moda (Mi sono cambiata anche due volte al giorno, aiuto!), ma intanto andate a sbirciare su Instagram @ireneccloset i video di alcune delle sfilate alle quali ho assistito durante la settimana! Intanto aspetto le vostre idee su questo look, vi abbraccio :)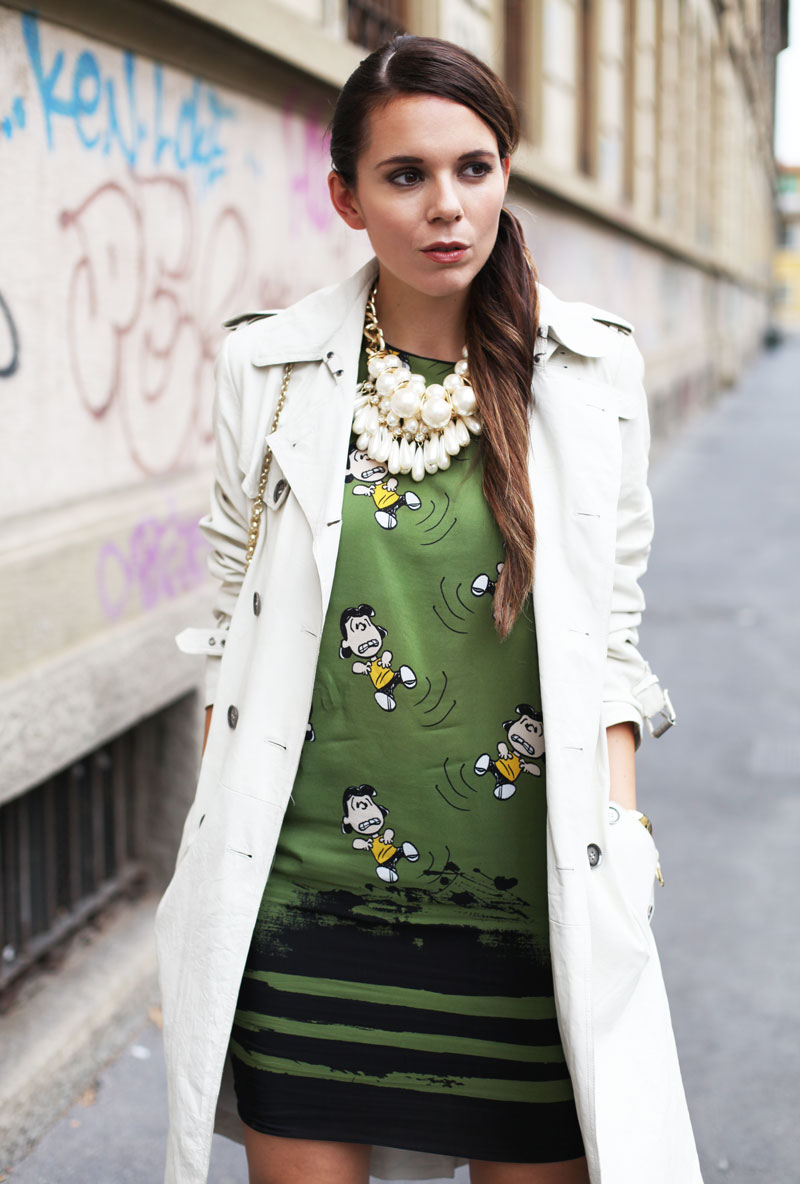 DRESS: FAY
NECKLACES + BRACELETS: SODINI (scopri qui tutta la collezione)
SHOES: SARENZA.IT
BAG: FORNARNINA
TRENCH: BURBERRY
MUA + HAIR: THE SPACE MILANO
♥
Se hai due minuti per leggere di più, leggi anche..
Il mio primo giorno di Fashion Week
Alla Fashion week il lancio delle Coca – Cola light vestite da Moschino!
Condividi