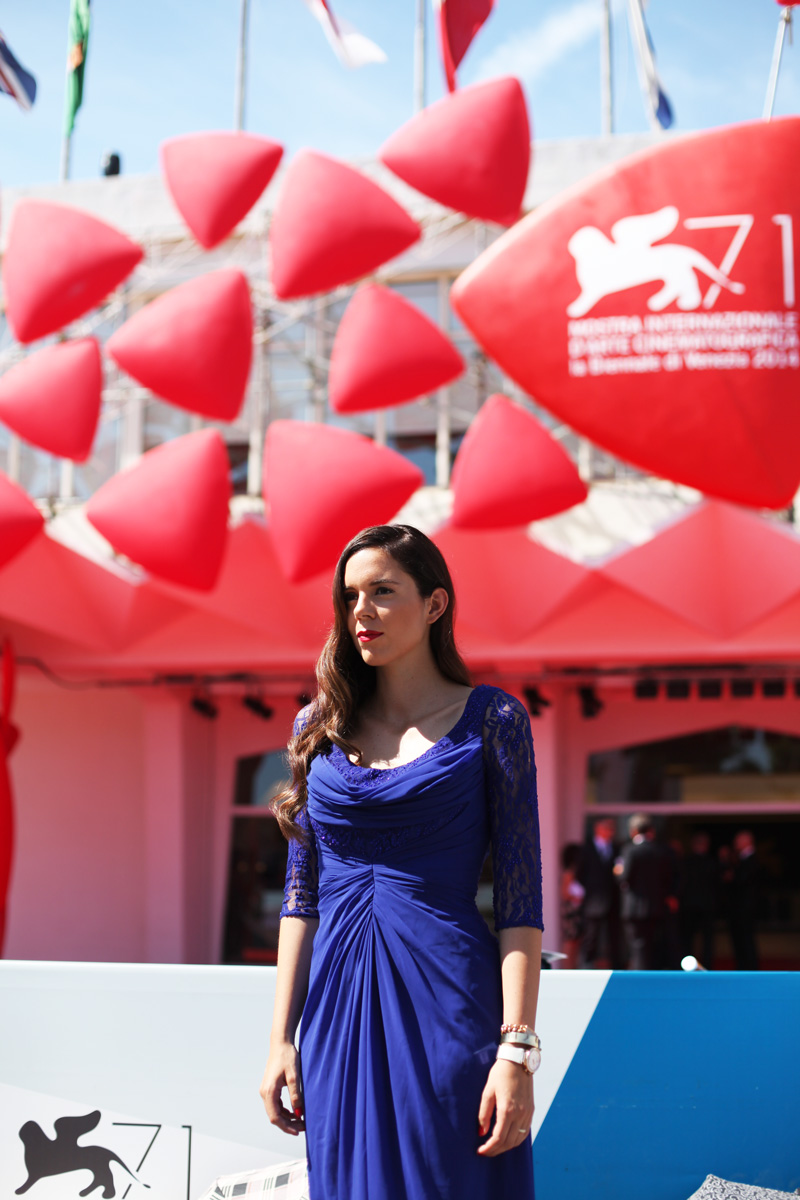 Venezia 71: tutte le foto della mia esperienza con ghd Italia
Venezia 71: eccole le foto della mia esperienza al Festival del Cinema di Venezia insieme a ghd. Sbarcata al Casinò di Venezia mi sono subito spostata presso il GQ e ghd house che quest'anno ha trovato la sua super location esattamente di fronte il casino', a Villa Nidiolo. Qui ghd ha creato un corner con alcuni dei suoi migliori hairstylist e make up artist di fiducia,  un angolo beauty dove le celebrities hanno avuto modo di prepararsi per i loro eventi veneziani di questo Venezia 71. E con loro io.
Venezia 71: lo styling pensato da ghd
Per il giorno una coda morbida laterale e morbide onde, con un make up super soft per l'arrivo al Casinò e per la sera, la grande sera, una pettinatura da diva di altri tempi: una chiara ispirazione vintage, sia per l'abito che per il make up ed ovviamente per i capelli. So che siete curiose di sapere come fare a ricreare il look! Ecco come ricreare il look: styler ghd V Coral in edizione limitata per la Fondazione Umberto Veronesi (10 euro di ogni acquisto andranno alla fondazione, costo della styler 199 euro), White eclipse che regala capelli liscissimi come mai provati con meno calore, adatta anche alle capigliature super ribelli come quelle Afro ed infine ghd Aura, il primo style dryer per brillantezza e volume senza uguali. Devo ringraziare anche Elisa Rampi per il make up (meraviglioso!) e Matteo Osso per lo styling, eccezionale. A voi tutte le foto della giornata con ghd, aspetto i vostri commenti, grazie di seguirmi sempre!
♥
Here's the official photos of my experience at the Cinema Festival of Venice together with ghd. Unloaded to the Casino of Venice, I immediately moved to the GD and ghd headquarter. ghd created for me a loose side ponytail for the day, and an old-time-star hairstyle for the night, the big night. The products that were used are: hair straightener styler ghd V Coral in limited edition for the Umberto Veronesi Foundation and ghdAura, the first style dryer. Here's to you all the pictures of the night with ghd, waiting for your comments!
Condividi