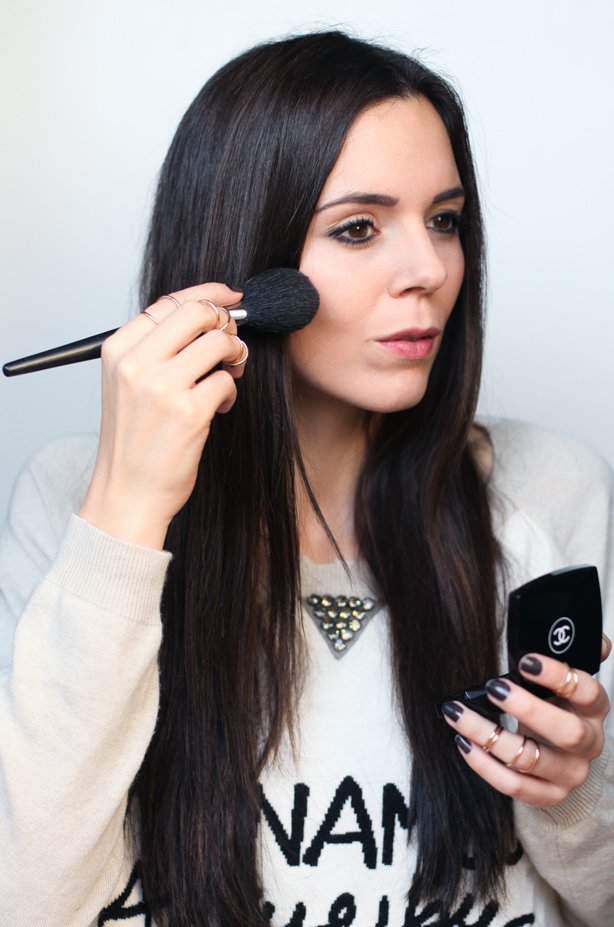 How to apply blusher
How to apply blusher. After having spoken to you about eye make up and how to use concealer, today I want to tell you about blusher or rouge (because often we get confused between the two terms: the first is English and the second is French, but they both mean the same thing).
How to apply blusher/rouge: my instructions
CHOICE OF COLOUR
The very first thing to do is to choose a colour of blusher that suits your skintone.
Blusher in powder or gel form is perfect for people with oily skin, whereas a cream blusher is better for those with dry skin. The colour should match the colour your cheeks flush when you blush naturally: so the colour of your blusher shouldn't be too vibrant or artificial (obviously fuschia is a big no). In order to choose the perfect colour, here's a little tip: clench your hand in a tight fist for 10 seconds, then the colour your fingers turn after is the perfect colour for your blusher!
General rules:
– Medium coloured skin: dark pink, light bronze
– Dark skin: dark colours (chocolate, bronze, mauve, brown)
– Very fair skin: rose, peach tones
– Tanned skin: Peach, shimmery
(Continued…)
CHOICE OF BRUSH
Blusher brushes can be found everywhere: make sure you go for ones with a long stem with a big soft, fluffy brush. They allow you to blend the colour well and avoid patchy colour, so I'd advise you to keep your big blusher brush at home as the little blusher brushes that often come with the blusher should only be used for quick touch ups. For high-quality brushes, I'd recommend MAC, Dior or Chanel.
WHEN TO APPLY
Blusher should be applied last, after concealer, foundation, eye make up and lipstick. Once you've applied your blusher, apply some loose powder (to hold your make up in place!).
HOW TO APPLY
Pat the brush into the blusher, then tap it to remove the excess powder. For the best application, try my little trick, which is to pout like a fish! In this way you can highlight your cheekbones: this is where to apply your blusher, onto the apples of your cheeks. Start from the centre and blend outwards in circular movements. Never apply it too low down or too close to the eyes.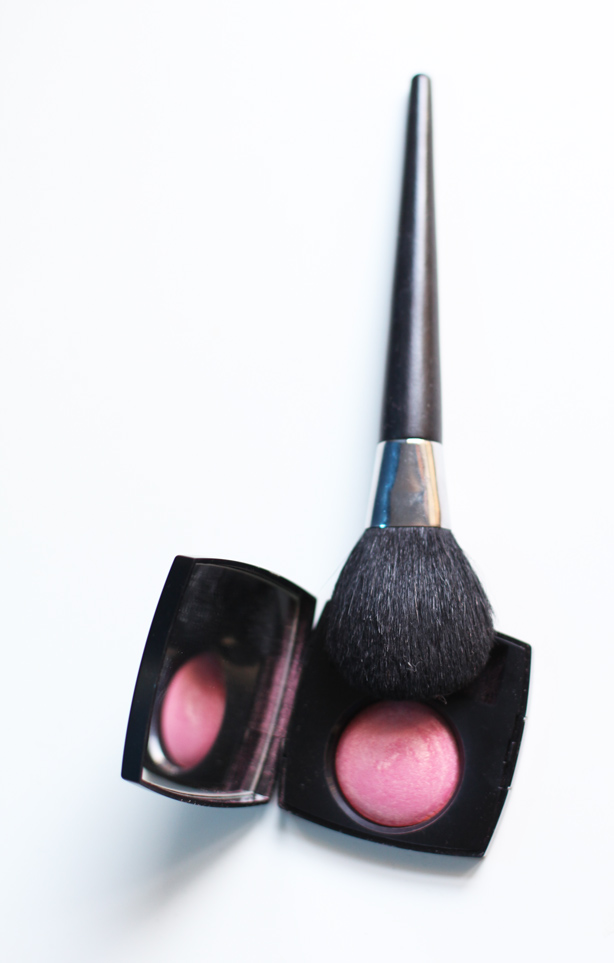 HIGHLIGHT YOUR CHEEKBONES
To make your cheekbones stand out, try putting a bit of illuminating power across your cheek bones and a darker blusher or bronzer under the cheekbone. This way your cheeks will be more defined :)
COLOUR MATCHING
Matching the colour of your blush to your eye shadow or lipstick is essential for a uniform beauty look. Red with red, pink with pink, coral with coral…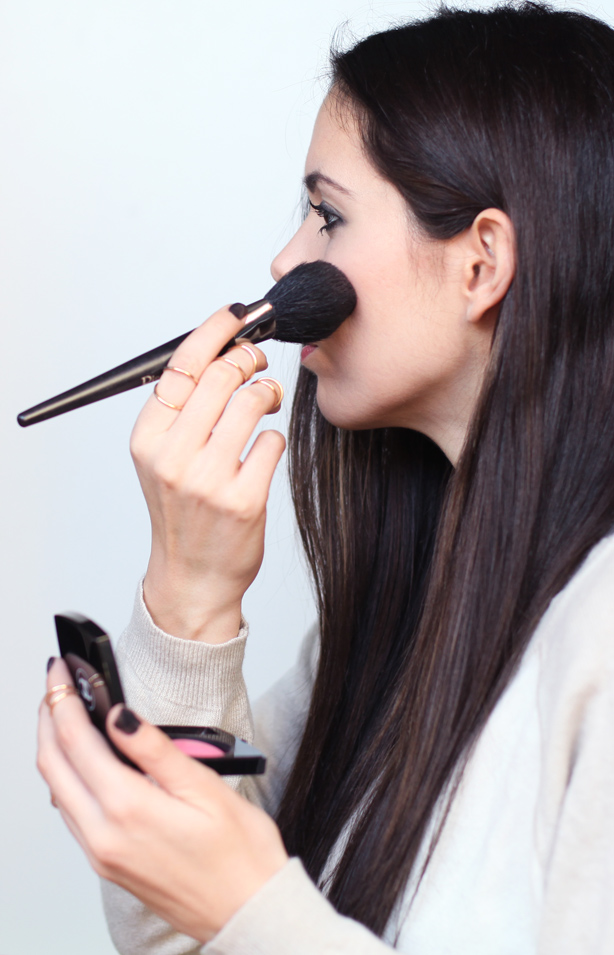 –
If you have 5 minutes to read some more…
12 make up tips to make your life easier
MY DAY TIME MAKE UP: VIDEO TUTORIAL
FACE CARE: DO YOU WASH YOUR FACE PROPERLY IN THE EVENING?
HAIR FOR 2015: THE TRENDIEST COLOURS AND CUTS
EYEBROWS: HOW TO PERFECT THE BROW
CONCEALER: HOW TO APPLY IT PROPERLY
Condividi