Makeup Tips for Lazy Girls
Makeup Tips for Lazy Giirls. Good morning my friends! Even thuogh I love makeup, I've got two big problems. The first one is clumsiness (Maybe recently I've been watching too many videos on YouTube and I feel hopeless!). The second one is makeup laziness. What can I do? No, the answer is not going out without make up… the answer is… wisen up! So I've learnt 9 beauty hacks for lazy girls and I want to share them with you ladies;)
Makeup tips for lazy girls that don't like makeup: 9 precious tips! :)
–
1. Use nude eye pencil for the inner rim of the lower eyelid
Your eyes will look bigger and less tired. Be generous with mascara. Black eye pencil is forbidden!
2.Nude pencil for fuller lips
Apply the same light nude pencil to just the center of your lips. Lightly blend out the edges of the lighter color with your finger then finish off with a gloss. Your lips will look bigger!
3. Cat eyes
Do you like the feline look? Smokey eyeshadow blended toward the temple and eyeliner flick? Use an old magnetic card as a ruler. Position it with the longer edge at the outer corner, angle the card up towards the end of your eye brow. First apply the eyeshadow and then, keeping the card in the same exact position, apply eyeliner. It will be puuuuurfect! :)
IMAGE SOURCE: PINTEREST
4. Easy Contouring
Using your highlighter draw the shape of a number three from the middle of the eye brow down the nose, under the eye and then around the cheekbone and… Ta-da!
5.Tired face?
Apply some highlighter in the middle of your forehead, under dark circles/bags (not on them!) and a little bit down the nose too.
6. How to use under-eye concealer
When using under-eye concealer, do not apply it exactly under the eye, it's better going a little lower, almost until the end of the nose (like forming a kind of up side down triangular shape, having the base along the eye)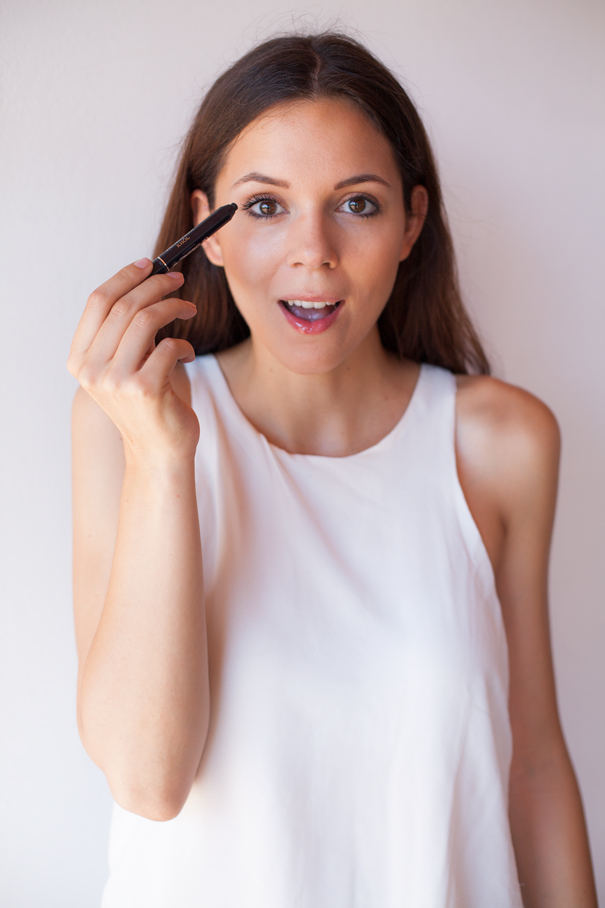 7. Pedicure by night
If  you feel like wearing sandals tomorrow,  but you forgot to do a pedicure, here's a quick method to get super soft feet: a scrub before sleep, an extra dose of hydrating cream or oil and socks. Good night! The following morning your foot will be perfect!
8.Finish off your updo?
Do you have short growing hairs coming out and ruining your pony tail or your updo? Try with an old toothbrush with hairspray on it and brush your hair to eliminate insubordinate hair!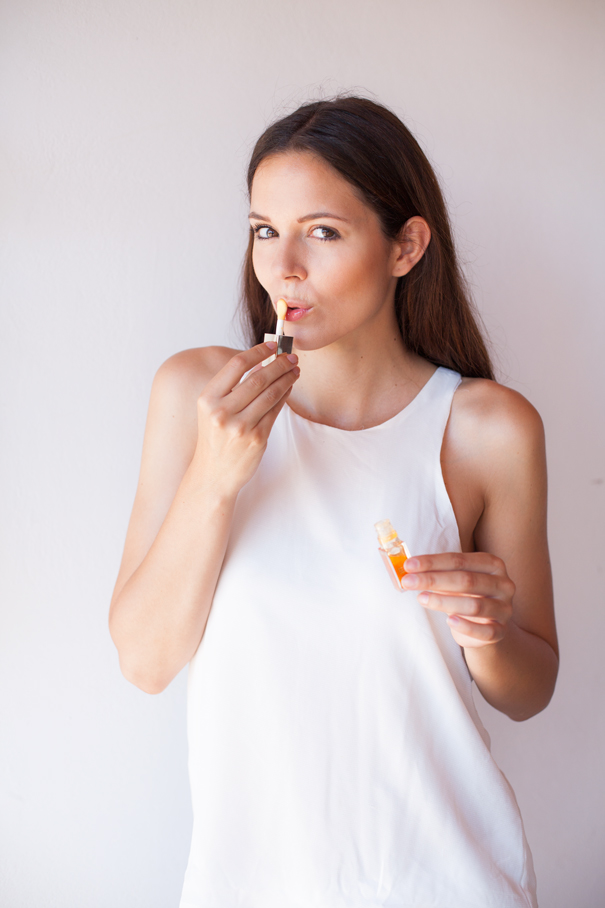 9. A brush against dry lips
Rule number one: do not use the same toothbrush of point 8! XD To hidratate dry lips the fastest way is to brush them with a wet toothbrush covered in lip balm before makeup and hairstyling. When you're ready just blend the remaining lip balm and apply lipstic on your new super soft lips ;)
–
Follow me live on INSTAGRAM! :)
I'm @ireneCCloset or click here www.instagram.com/ireneccloset
–
Do  you want more beauty tips? :)
How to apply brush: this is how I do it!
My day  makeup: watch my video tutorial
EYE BROWS: How to d them and finish off your makeup.
CONCEALER: How to apply it perfectly
Condividi