Makeup Summer 2015, a Wave of Colors!
Makeup summer 2015. Before starting my blog I wasn't very keen on changing my daily makeup. Well, let's say I was quite monotonous. Maybe I was a bit lazy but mostly the reason was inexperience. The fact is my favorite and only makeup was eyeliner + mascara 365 days a year, even in summer of course. Then, as you have seen in my posts about beauty, makeup universe is so wide, fun and especially always new, that it's impossible not to enjoy experimenting a bit. So my makeup set has become larger and larger, as my makeup options for every season. Now, in summer the makeup I prefer is colorful, pop, fun. When I saw the new makeup collection summer 2015 Pop Water by YSL Beautè I thought they I had read my mind!
Makeup Summer 2015: Pop Water YSL Beautè
—
Pop Water YSL Beautè perfectly represents my idea of makeup for summer. Matching pop colors, glossy, water shine, a perfect makeup kit made of three products that can be combined to create 10 different total looks.
1. FULL METAL SHADOW EYES – LIQUID EYE SHADOW
Liquid eye-shadow usually scares me, I'm always frightened not to be able to dose and apply them properly, since I have basic makeup skills. But this new YSL Beautè product is definitely my favorite one. It's easy to apply (luckily!) and it feels very fresh on the eyelid. Thanks to the new shape of the applicator you can apply it in many different ways. Using the tip it will look like eyeliner(I tried this one in the following photos), using it horizontally you get a graphic effect (only in the upper part of the eye), finally if you use the flat side, the widest part of the applicator,  you get the standard eye-shadow effect. It lasts 16 hours and you can choose between 10 different metallic colors. (For my looks I chose 3!)
2.  VERNIS A LEVRES POP WATER LIPS – POP LIP GLOSS 
Pop Water Lip gloss, like every YSL Beautè lip gloss is super long-lasting (it lasts up to 10 hours!). It has a trans-lucid glossy and glass effect with pop color! I loved them because they're super hydrating and they're perfect for me, since I have dry lips all year round! With them on,  my lips are shiny and moisturized at the same time without using lip balm!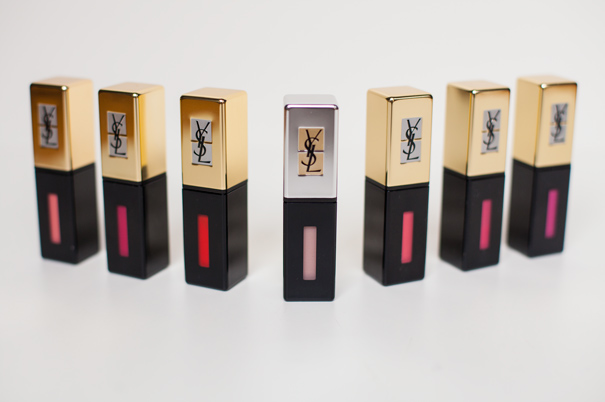 3. NAIL LA LAQUE COUTURE GLOSSY WATER
The third and last product of Pop Water collection is a nail polish in 4 bright colors:colorful, modular intensity (from one to three layers), it's a perfect nail polish because it's fresh, super fresh and… super fun!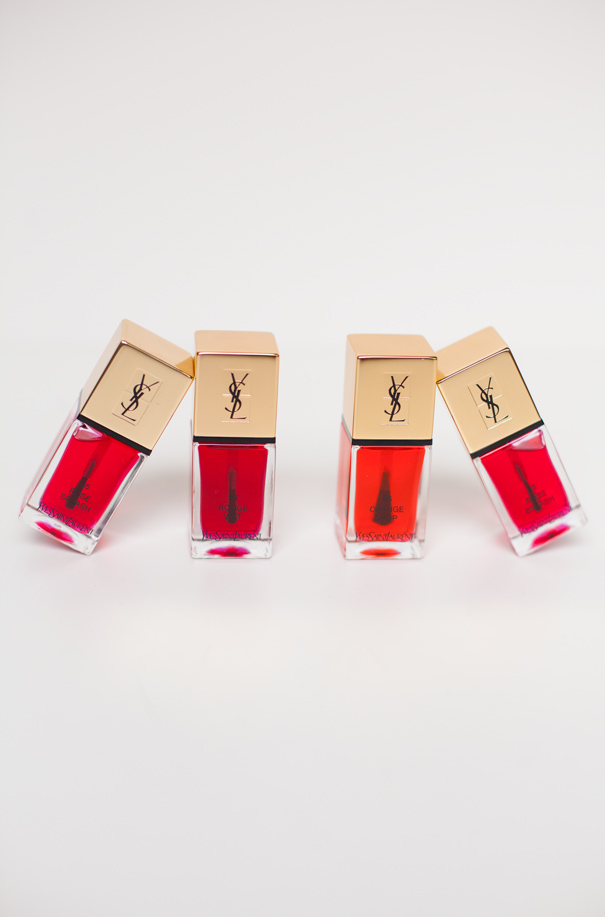 Part of Pop Water YSL Beautè collection
Here's the 3 total look I create for you. Have a look!:))
LOOK 1
The first color combination is all about eyes! With a pop watery light blue matched with nude shiny lips. For this makeup I chose a casual and simple outfit but with metal details, of course!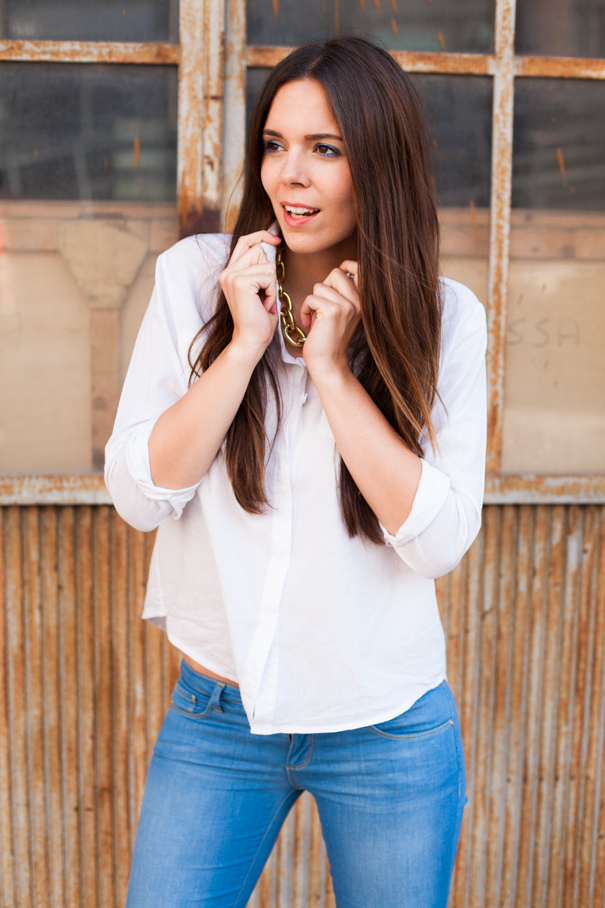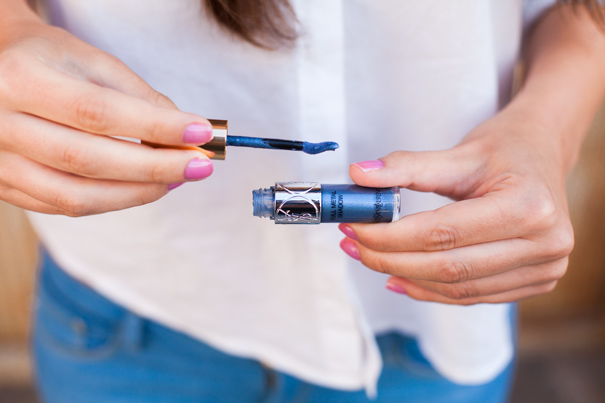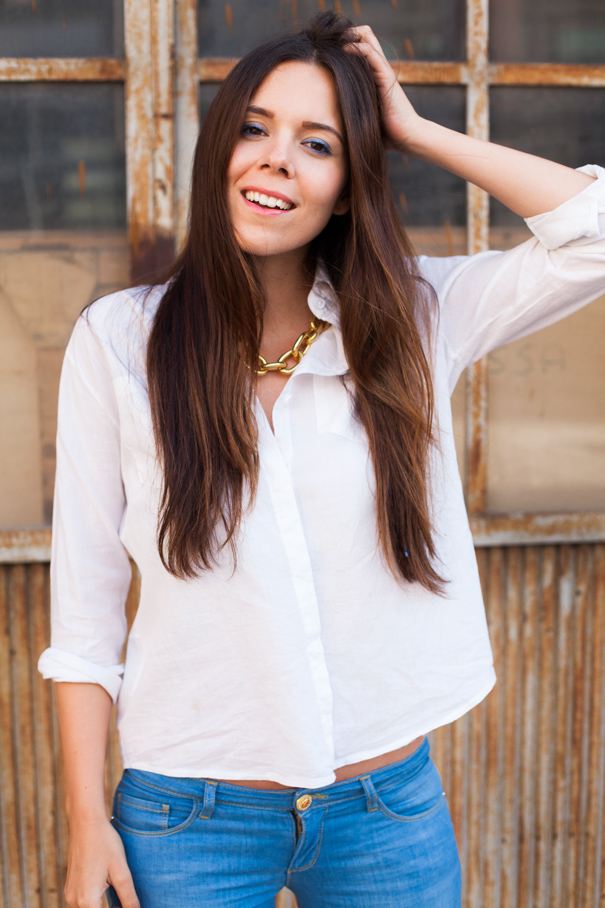 LIPS: N. 208 WET NUDE
EYES: N. 10 WET BLUE
NAIL: N.65 ROSE SPLASH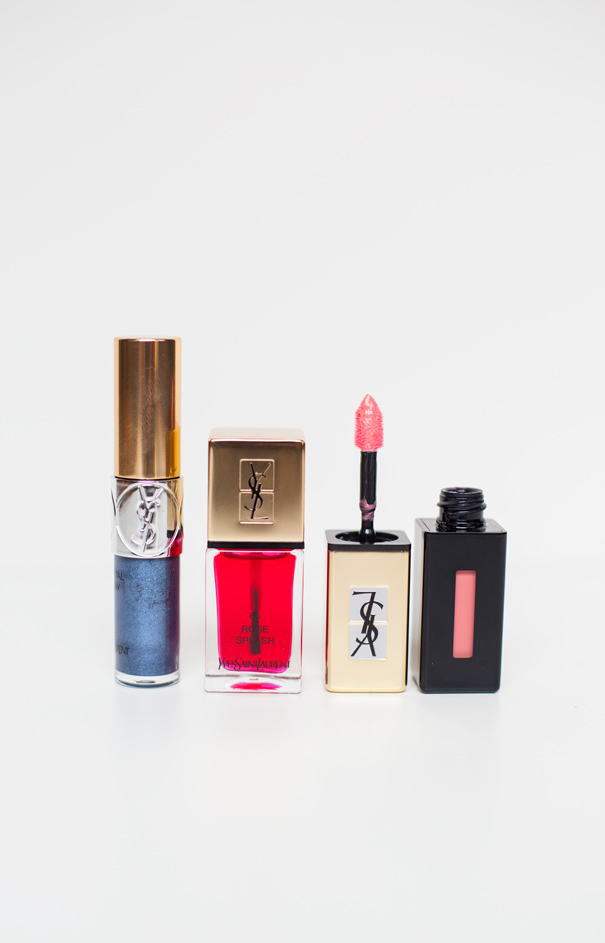 LOOK 2
For the second beauty look in brick red shades I decided to choose a tone on tone makeup for the eyes and fuchsia for lips and nails. I think that's a perfect match for brunettes!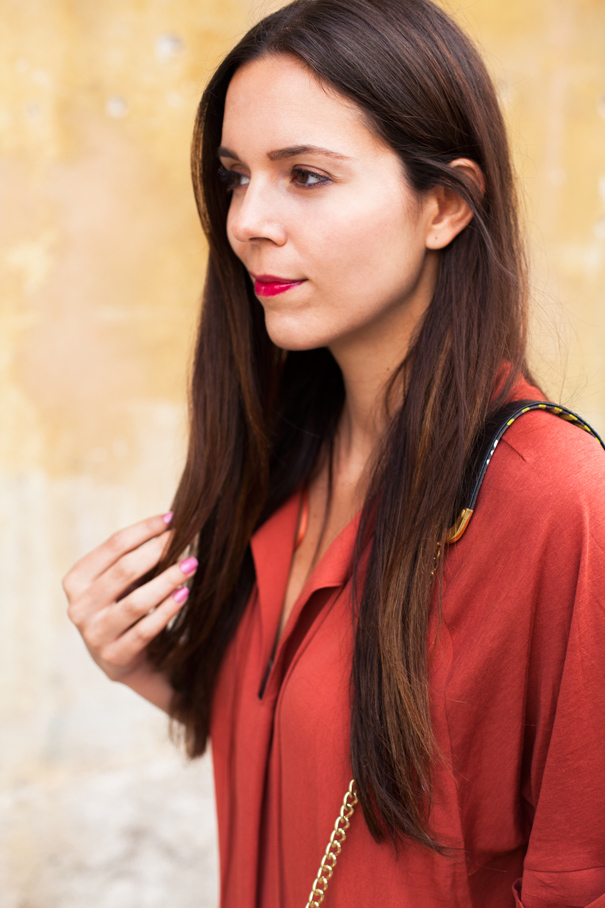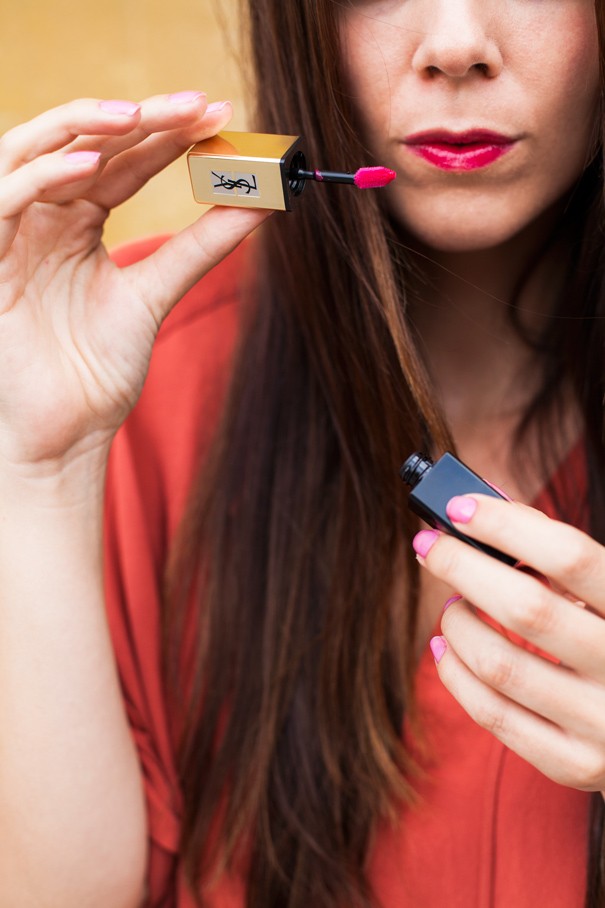 LIPS: N. 209 AQUATIC FUCHSIA
EYES: N.7 AQUATIC COPPER
NAIL: N.65 ROSE SPLASH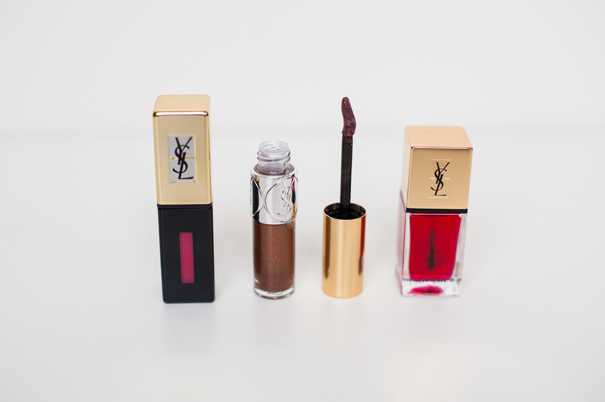 LOOK 2
The last total look is also my favorite: I believe these colors suit  perfectly to my skin tone.  I combined a yellow and blue summer outfit to  extra glossy red lips and a metal grey eye-shadow… gorgeous!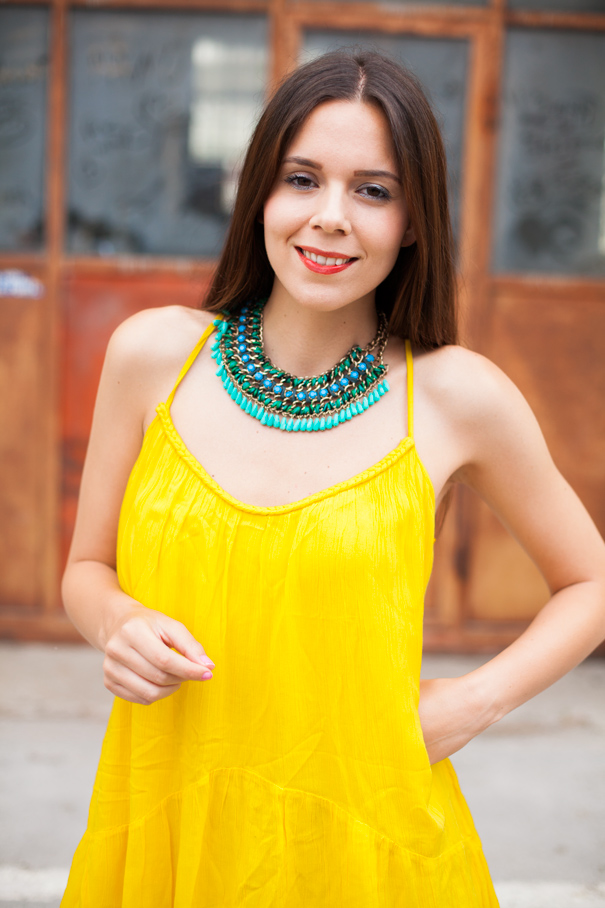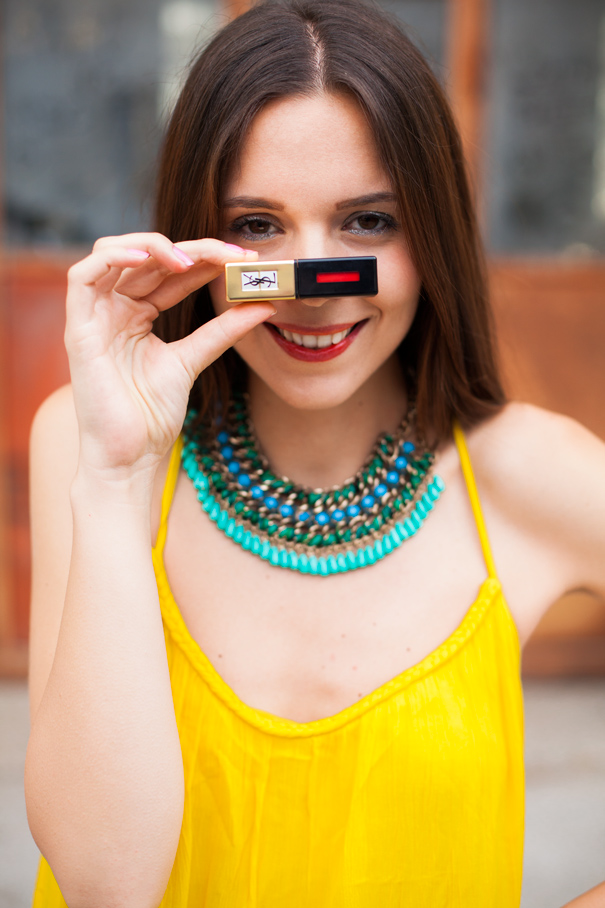 LIPS:  N. 202 ROUGE SPLASH
EYES: N. 1 GREY SPLASH
NAIL: N.65 ROSE SPLASH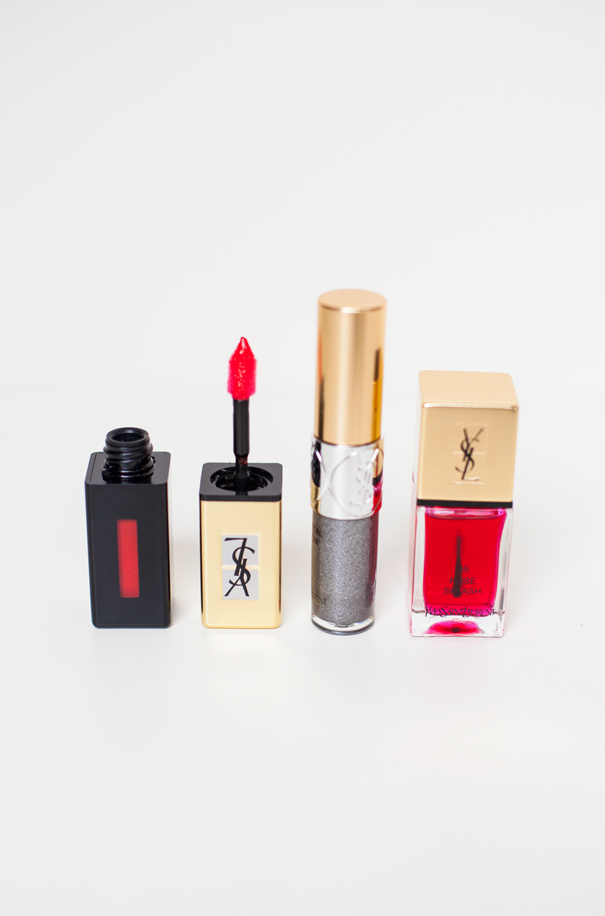 What's your favorite beauty look? I can't wait to read your comments!
–
SEE ALL POP WATER YSL BEAUTE' COLLECTION
–
Are you looking for some more… beauty? I suggest you:
Perfect legs? OK, they don't exist… but I show you my beauty routine!
Hydrate and tone you body: some more tips!
Get back in shape: some advice!
–
Follow me live on INSTAGRAM! :)
I'm @ireneCCloset or here www.instagram.com/ireneccloset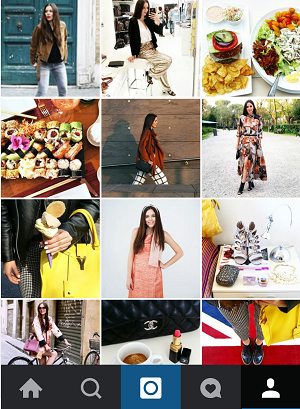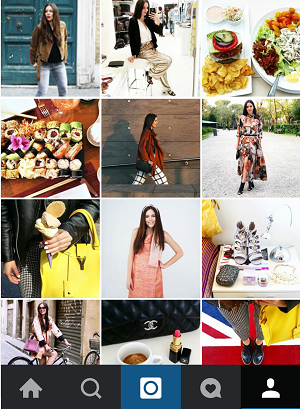 Condividi