Palazzo Pants and a Pair of Sunglasses… with Stripes!
Palazzo Pants.  One of the trends of this season (Find out all the trends here! ) are definetely stripes (I write about them few days ago!). Versatile in town and on the beach, they are protagonist in every season, that's a fact!
Palazzo Pants & Vogue Eyewear
—
Stripe are not just for clothes, this year stripes contaminate accessories too. As you can see in the wonderful pics of the campaign featuring Adriana Lima, Colorbands Sunglasses by Vogue Eyewear, have stripes on the arms, which are made of 4 blocks with different colors combined manually to create this colorbands effect… they can have bright color (like Adriana Lima's!) or different shades of blck, like mine! I think they'r super chic because I adore black sunglasses but they're not ordinary and predictable. This detail with stripes makes them brighter and very unusual!
I matched them with a b/w outfit and white palazzo pants (Check them out in this video)  and a funny clutch! I hope you enjoy this attire , and as always I look forward to reading your comments :)
SEE ALL THE MODELS AND PRICES OF COLORBANDS VOGUE EYEWEAR COLLECTION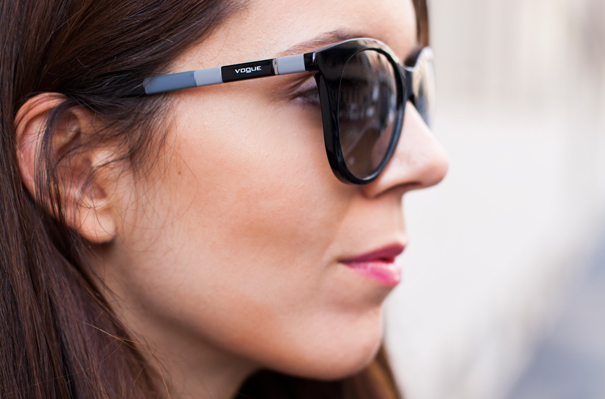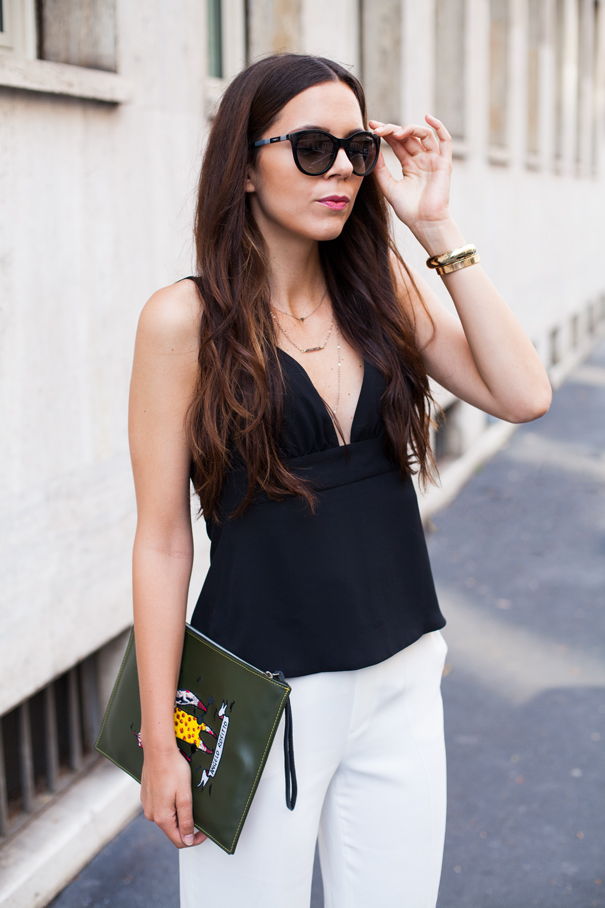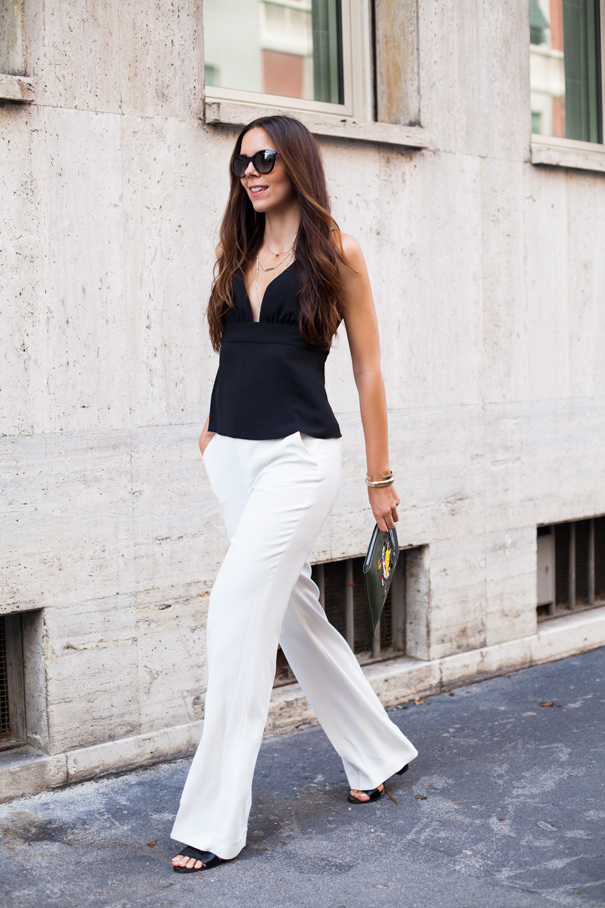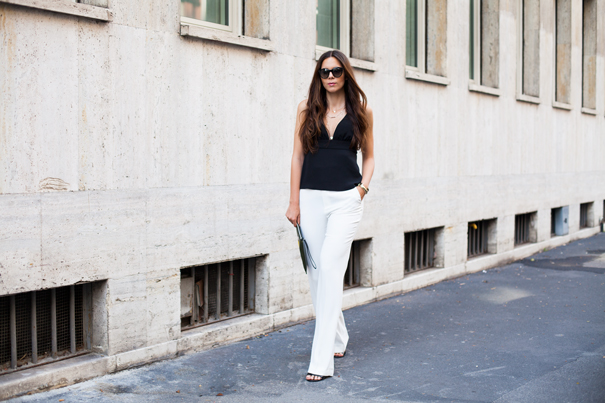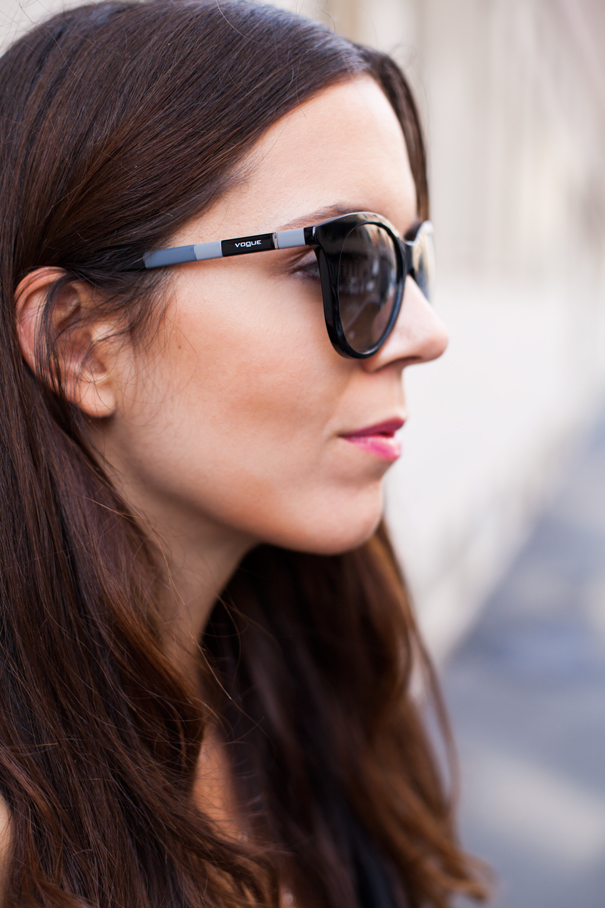 SEE ALL THE MODELS AND COLORS OF COLORBANDS VOGUE EYEWEAR COLLECTION 
–
I was wearing..
SUNGLASEES: COLORBANDS by VOGUE EYEWEAR
PANTS: ZARA
TOP: ZARA
BAG: LEO STUDIO DESIGN
ACCESSORIES: OVS
–
More ideas..
Stripes and matches: from the city to the seaside how to match stripes
The list of this summer trends
10 items that can't miss in your closet this summer (Palazzo pants too!)
Condividi