Summer Sales 2015
Summer sales 2015. When sales begin,my advice about what to buy is always the same: (READ my tutorial "How to Survive the Sales"): 
THINGS THAT YOU WANT TO BUY THIS SEASON BUT YOU CAN'T AFFORD. Sales are perfect to buy discounted items that you can only dream to buy because they were too expensive for you!
SUMMER IS NOT OVER: bathing suits, playsuits, sundresses, shorts… all you need for what's left of summer!
BASIC ITEMS The smartest thing to do is to buy timeless clothing at discount prices. Shirts, jackets, black or white trousers, jeans, basic tees and tops, black pumps, black dresses. Usually this kind of items are not on sale but it's worth to give a try!
ITEMS THAT WILL BE NEXT SEASON TRENDS
Summer sales 2015: what to buy during this seasonal sales and wear in fall/winter season!
–
I'd like to elaborate on this particular aspect of sale, because there is nothing worse than buy something during the sales and then just forget it in a drawer and never wear it!The best things about shopping sales is to buy items that will be a trend next season. Better if you wear them, a lot! Here's a list of items to keep an eye on when you go shopping during summer sales 2015… because they'll be super cool in fall and winter too ;)
READ MY SURVIVAL GUIDE TO SALES!
MY TIPS FOR THE PREVIOUS SEASONAL SALES
FRINGES
Since last winter, fringes have been a huge trend and I've worn them lots of times in my posts. Next winter they'll be back! If you find them, especially on skirts, don't miss'em! ;) (Some outfit ideas with fringes)
BLACK LEATHER
Play it safe, buying black leather (shirt, skirt, pants, jackets…) We'll be a bunch of bikers next winter! ;)
ZEBRA AND REPTILE PRINTS
Reptile prints continue to be a big trend next season. Keep an eye out for zebras too! ;)
SHOULDER BAGS
Shoulder bags, small… and big ones will be back! (See what you're going to find in stores during this sales!)
CULOTTES
This summer I've worn culottes pants a lot!
Yes, I'm talking about the super wide ankle length trousers (you can wear them with high boots or low boots, just under the hem). This is the smartest bargain you could do in this summer sales!
(See all the ideas and the different models!)
RED
RED INVASION NEXT WINTER: red sleath dresses, pants, dresses.. I love red, so I can't wait to wear them! :)
SLEATH DRESSES in EARTHY SHADES
It probably will be a bit harder to find them on sales… but if you do, it'll be one hell of a bargain! Camel and sand dresses have been protagonist in fashion shows ;)
METALLIC SHADES
Gold, silver and bronze…
LACE
Look for lace dresses… they will be a must-have for winter nights out!
PLISSE' SKIRTS
Plissè skirts, especially below the knee, are the best! Excellent purchase… if you find them!
LACE-UPS / GLADIATORS
This summer obsession, continues this winter with lace-up shoes or gladiators (let's say gladiator shoes!) If you find them in the close toe version, just take them! ;)
FISHNET STOCKINGS
Great return of black fishnet stockings next winter! If you find them during the sales (and you like them) Supply yourself! :)
JUMPSUITS
One of summer 2015 trends (coming soon: a post with all the possible matches) will be back in winter, with longer pants of course! ;)
–
READ MY SURVIVAL GUIDE TO SALES!
MY TIPS FOR THE PREVIOUS SEASONAL SALES
–
If you have a couple of minutes to read more…
Colored bags? 21 reasons why you shouldn't buy another black bag :)
Good Instagram Pics: how to get better photos in few easy steps!
12 ready to wear outfit ideas! :)
Wavy hair without curling iron:3 techniques that I use!
Perfect and safe tan with Vichy Ideal Soleil Bronze
–
Click on the pic below to follow me live on Instagram! I'm waiting for you!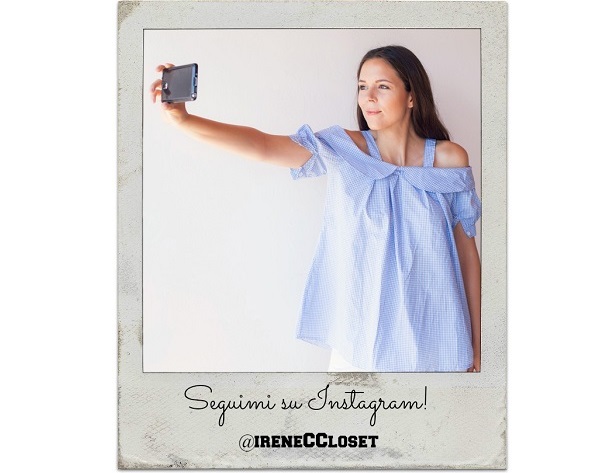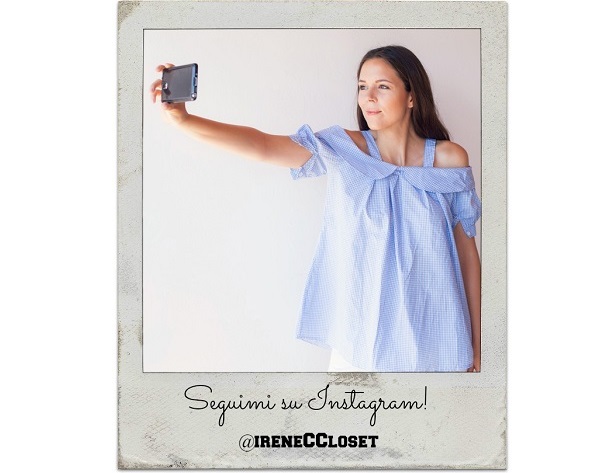 Condividi