Wavy Hair Without
Curling iron or Hair Straightener
Wavy hair without curling iron.  Summer and good weather bring with them the desire to take care of our beauty even more. Higher temperature for instance can help us with our hair. Summer is perfect to rigenerate our manes avoiding curling irons and straightener… or at least reducing their use, only in few occasions! I like wild hair for summer,. I love natural beach waves, like those you get with sea water and sun. But, how to get this beachy hairstyle at home? Here're 3 techniques that I've learnt on the web. They actually work! ;) In this way you'll stop using heat. Your hair will be grateful next winter!:)
Wavy hair without curling iron or hair straightener: you can do it in 3 different ways!
—
1. HAIR TWISTING
This is the easiest way to do it and you can get very natural waves, that just looks like beach hair. That's how it works:
– Wash your hair as usual and dry it (better if they're still a bit wet)
– split your hair in two sections
– if you have natural straight hair, you'd better apply a dollop of curling mousse
– twist each section tightly.
– set both twisted locks on the top of your head, like a hair headband
– hold firmly with bob pins
– after two hours or (better)the following, morning loosen the twists… and enjoy your waves! If you have super straiight hair spray with a holding product to help set the waves :)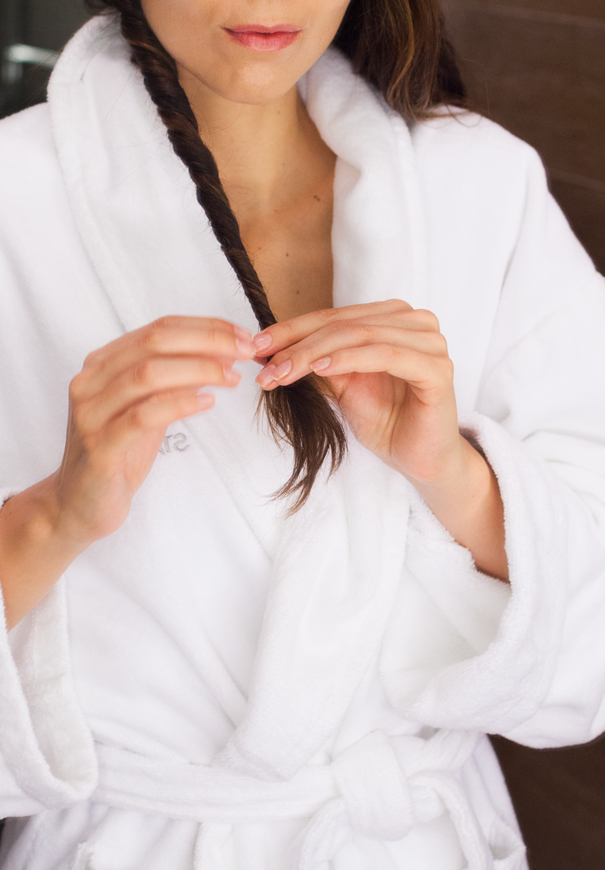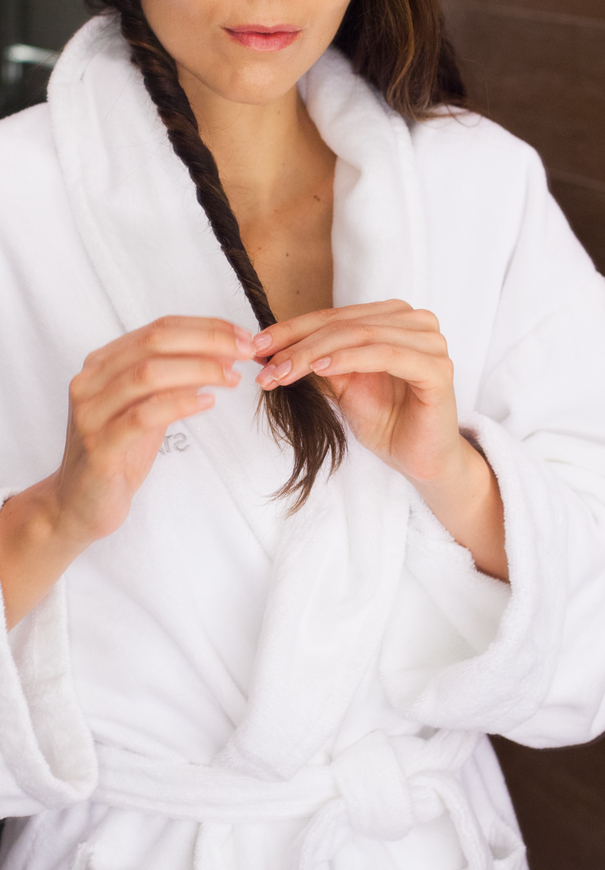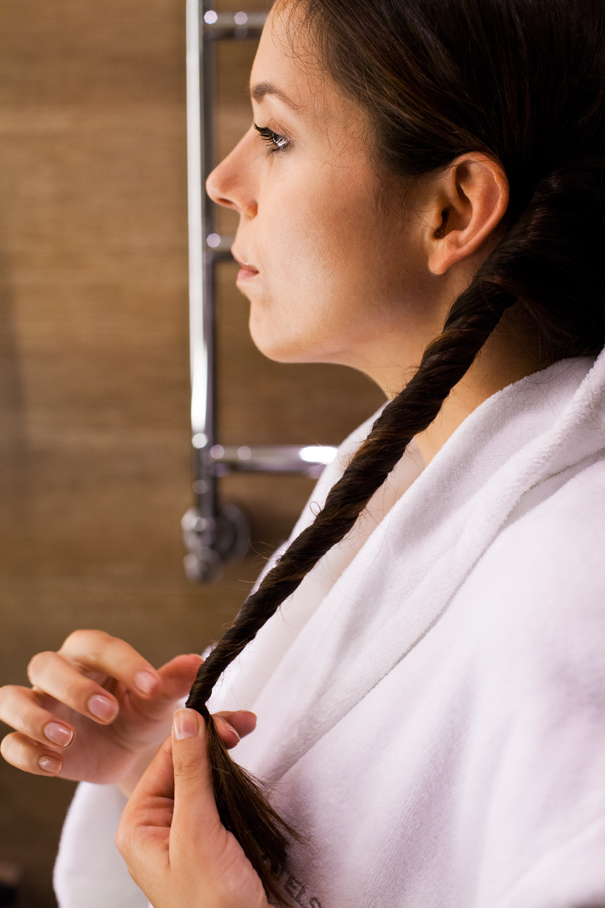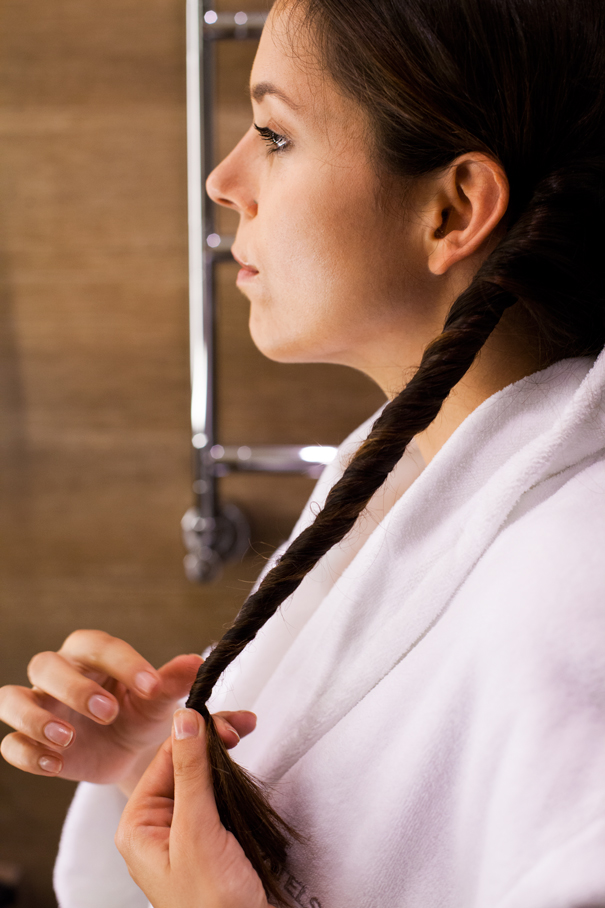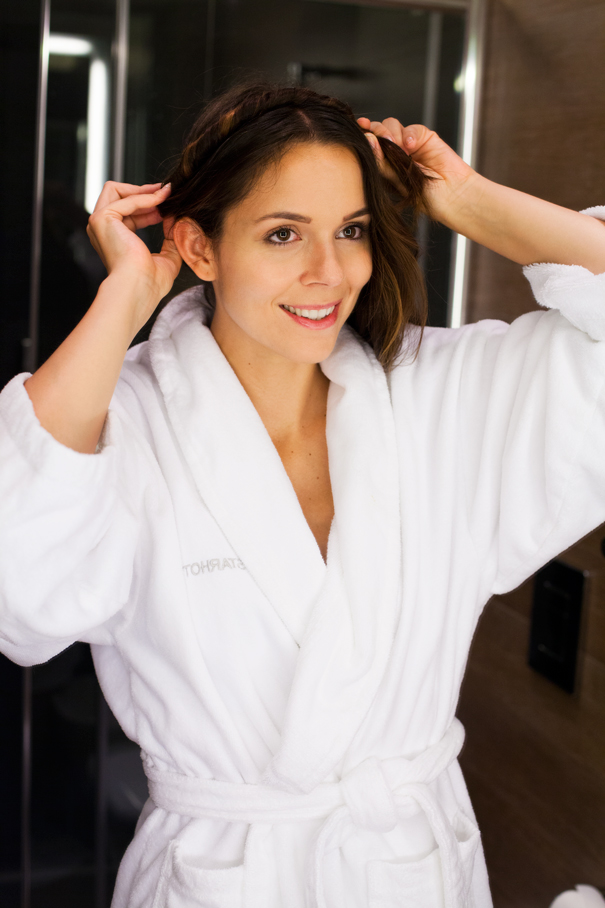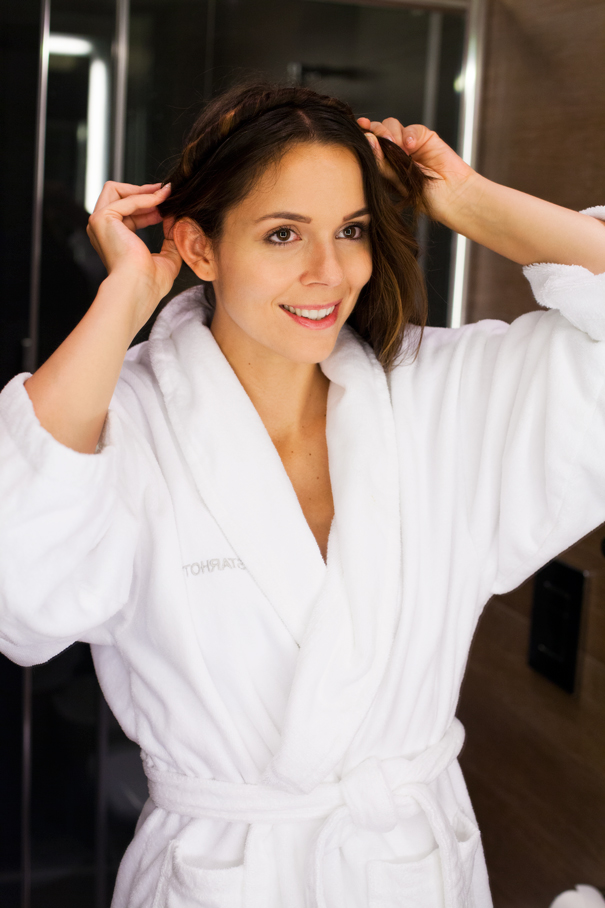 2. THE HEADBAND
The headband technique is slightly longer but in my opinion the results are much better.
-Put the headband on your forehead
– Brush your hair , then, working in sections twist each lock and wrap it around the band. Continue until all of your hair has been wrapped around the headband. (Of course sections can overlap if there's no more room on the hairband)
– Once loosen, after two hours or the next morning, you'll get very soft and natural waves! Hold curls with a bit of hairspray if necessary
–
3. TWISTING + HAIR STRAIGHTENER
That's the easiest way and… yes you're going to use heat but only lightly ;)
– Apply your usual heat protection spray
– Make many sections and twist each section then run the hair straightener on each twisted section
– Hold the curls with a bit of hairspray if necessary
–> new function!
I HELP YOU WITH YOUR SHOPPING!
(I'll show you all the e-shops  where you can buy online the products that I mentioned in my post)

—
Need more beauty tips? :)
Hairstyles summer 2015: super cool haircuts and colors!
How to apply blush: That's how I do it!
12 make up tips that will make your life easier
My everyday makeup: VIDEO TUTORIAL
–
Follow me live on INSTAGRAM! :)
I'm @ireneCCloset or just click www.instagram.com/ireneccloset
–
Condividi