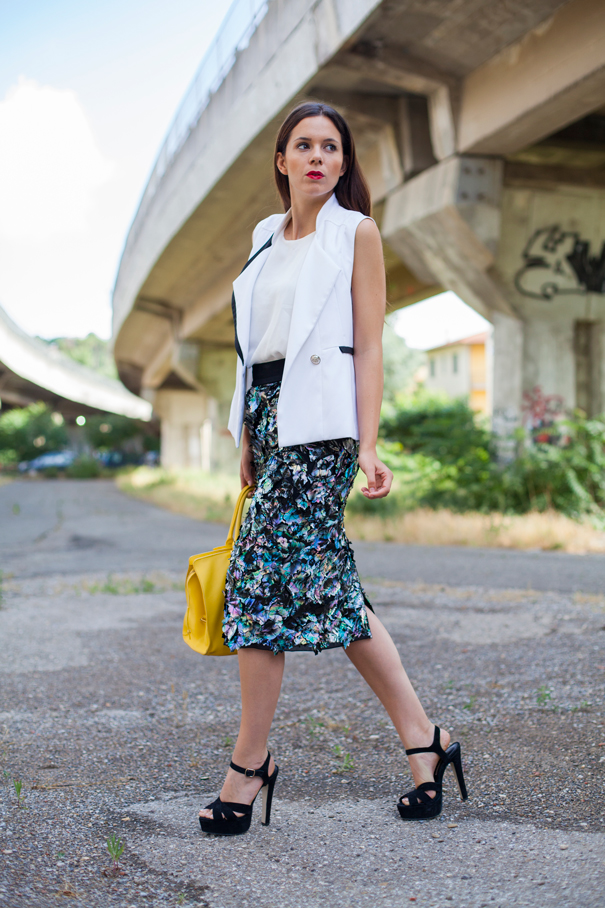 Dress Code Tutorial!
Dress Code. When I'm invited to an event with a particular"Dress Code" I start panicking. I don't mind the original idea of Dress Code, meaning some indications to choose an attire that follows  the particular theme of the event. While I don't appreciate bizarre interpretation some people give to the phrase "Dress Code"
Dress Code Guide: Mine Was "Rainbow chic"… Not So Easy!
—
When an event has a Dress Code, it doesn't mean you have to dress up to be someone else. Dress Code is only an indication of the direction in which your outfit should go for that particular event. So take an attire you really like, with your own sense of style and then add some particulars to make it appropriate to the Dress Code. Don't mess up with your personality!
The latest Dress Code I had to deal with was"Rainbow Chic" during a dinner party organized by Luisa Via Roma in my Florence, just before the beginning of Pitti. So I choose not to exaggerate so the rainbow was only for this iridescent skirt- a masterpiece by Amelia Toro. A hint of yellow to finish up my (Here"s why you shouldn't buy another black bag…) Rainbow Chic look :) What do you think? Do you like this outfit? I'm waiting for your feedback :) Big kisses and thank you for following me!
DRESS CODE: CASUAL CHIC? My outfit
DRESS CODE: MIX and MATCH? My outfit
DRESS CODE:CERIMONY, some tips.
I WAS WEARING..
SKIRT: AMELIA TORO
SHOES: SARENZA.IT
BAG: YVES SAINT LAURENT (You've already seen it in these posts)
–
DRESS CODE: CASUAL CHIC? My outfit
DRESS CODE: MIX and MATCH? My outfit
DRESS CODE for a Cerimony: some tips
–
Click the photo yo follow me live on Instagram! I'm waiting for you!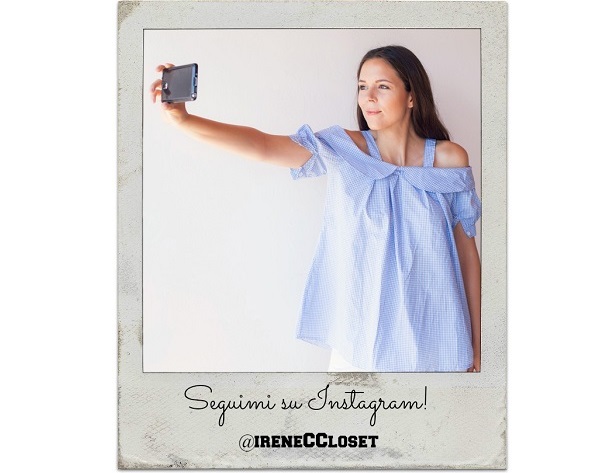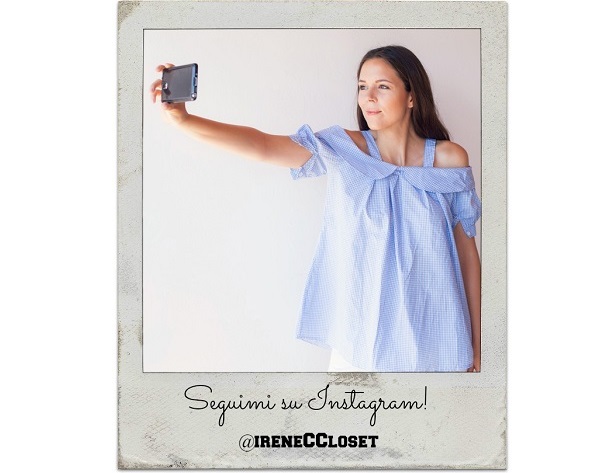 If you want to read more..
Longuette or pencil skirts: how to wear them!
10 items that can't miss in your closet this summer ;)
Condividi