Wellness Holidays: My Summer Resolutions to Relax and Stay in Shape!
Wellness holidays Open windows, loud music, sunglasses on and singing in the car, just thinking about the destination you're going to reach. This sense of freedom when vacations begin is what I've been waiting for months. And that's the first step of our psychophysical ribirth Even if we try to pursue wellness all year round, when holidays come it's time for an actual regeneration. It's time to loosen up, reducing the daily stress. And your body will be graceful. That's more: unconsciously (or consciously) during vacations you acquire some good habits, positive routines that in September will make you go back to school, university or to work like new! Here are some ideas to put your summer vacations to good use, are you ready? I'm super ready!!
These are my good summer resolutions.
In the meanwhile you can read…
EXERCISES TO TONE UP YOUR BODY
DETOX: EXPERTS GIVE YOU 7 TIPS TO FEEL LIKE NEW!
1. Sleep 8 hours per night.
It's demonstrated that sleep is crucial for the beauty of our skin. So during these holidays my aim will be to sleep at least 8 hours a day. It means that if I stay up late then I'll get up later in the morning. There's no need to rush!
2. Rich Breakfast
An abundant breakfast in the morning stimulate your metabolism, you should do it every day! Eat it slowly, take your time and choose varied food elements in your meal. During my holidays I want to eat more protein and vitamins for breakfast: they satisfy the appetite for longer time and accelerate your metabolism. English Breakfast… why not?! ;)
3. Eat Slower
When I work I usually rush my meals. Or worse. I always have breakfast in front of my laptop and my lunch is at work too. That's not healthy: digestion is compromised and you never feel full. This summer I want to give some space to my body and have slower meals. There's no reason to run away from the table!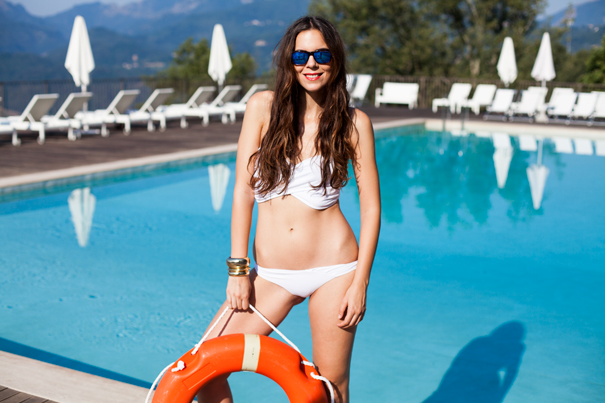 4. Daily Exercise
You don't have to be obsessed by working out! During the year  going to the gym can be a nightmare sometimes: you know that I'm a foodie but I need exercise to keep in shape. Not only for beauty but also to relieve stress, and to stay young… During my holidays this year, without too much effort I'd like to keep doing some exercise but with different activities. Since my vacations will be in the mountain, I'll stop my usual workout routine and I'll go for trekking, cycling, swimming, rafting and much more.  If you're at the seaside ,why don't you try a relaxing walk on the beach at dawn or dusk? I love it and it's INCREDIBLY TONING! And if you walk inside the water you'll stimulate the expulsion of the water in your legs!
5. Cremes and Lotions
Throughout the year is not easy to remember to apply hydrating creams and lotions every day (but I must admit that I take good care of my face). So during summer I'd like to regenerate my skin with lot's of body scrubs (Important to get the perfect tan if your at the seaside) and literally dive in tons of cream. Let's hydrate and tone! :)
5. A SPA in My Suitcase
Here's what I'm going to take with me, inside my travel beauty bag: hydrating mask / purifying mask + delicate scrub for the face. Scrub once a week, alternate masks twice a week. Be careful: sun dehydrate your skin so you need to take special care of it!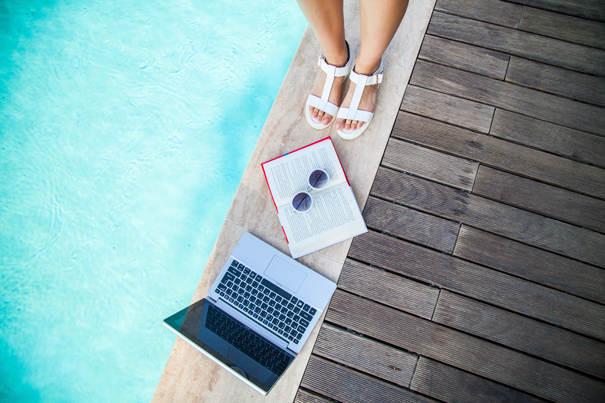 Enjoy your summer holidays my ladies! I hope they'll be super regenerating and relaxing!
See you tomorrow :)
P.S. Irene's Closet won't go on holiday. In August a lot of posts are ready for you! :))
–
Click on the pic below to see the photos of my trip or just click HERE:)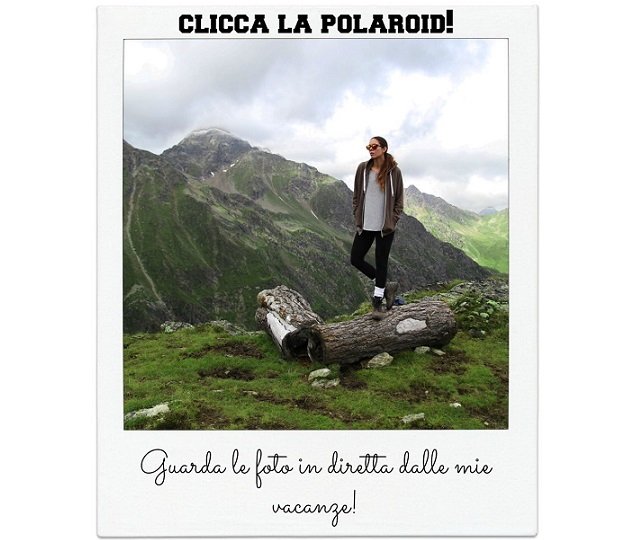 –
If you want to read more…
EXERCISES TO TONE UP YOUR BODY
DETOX: EXPERTS GIVE YOU 7 TIPS TO FEEL LIKE NEW!
Condividi