Turning Into The Woman You Want to Be. Black Opium by YSL
Turning into the woman you want to be. September is the month of changes: in the same way you change your hairstyle after summer, you change your outfits for fall and your beauty routine to prepare for the first cold, fall is also the right time to change your perfume. To tell the truth , the relationship between each woman and her perfume is different: someone, for example, grow fond of one single fragrance and would use it till the end of time. Well, I find it extremely reductive: the world of perfumes is a huge universe, always full of new ideas and it's a pity to limit our horizon like this. Since I've opened my blog, I've "trained my nose" with thousands of different fragrances, learning how to change your perfume according to the message I want to convey, to my outfit, my mood or what I want to do that day. So, if you're in a romantic mood, you need a delicate and super feminine fragrance, distinctly floral. If you're going to face a full of expec then you need a stronger scents, possibly with spicy notes. If you feel bold and sexy, if you feel like a queen you need a resolute fragrance, that express our self-confidence, pure rock but feminine and glamour at the same time.
Turning Into The Woman You Want to Be: From the Outfit to the Perfume. Black Opium by YSL
—
This category of perfumes is perfectly represented by Black Opium, the new fragrance for women by YSL, the first Coffee Floral eau de toilette that contains in the same bottle strong notes like coffee, blackcurrant and musk with super feminine scents like jasmine and neroli. Plus you can smell energizing essences like tangerine or pear. You'll be addicted after the first drop!
It's a fragrance for a glamour woman that wants to seduce, that at the same time want to be feminine but determined and confident. You only need some drops of this perfume to get this result? It's not a magic wand but a fragrance that helps us to enter this mood and to be the woman we want to be. You can be that woman not only with a cool outfit and the perfect makeup but also with the right perfume at the right time.
And today I turned into the woman I wanted to be and that's it!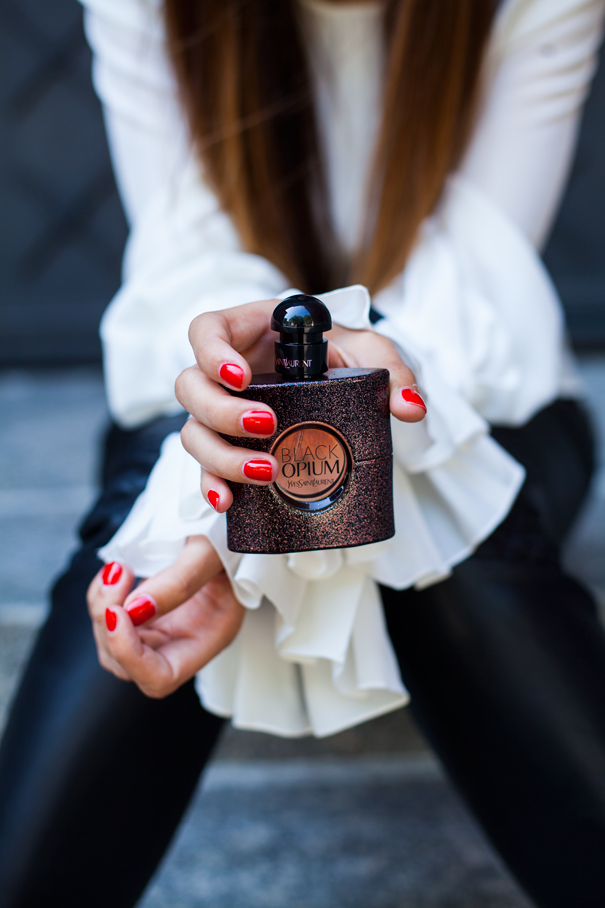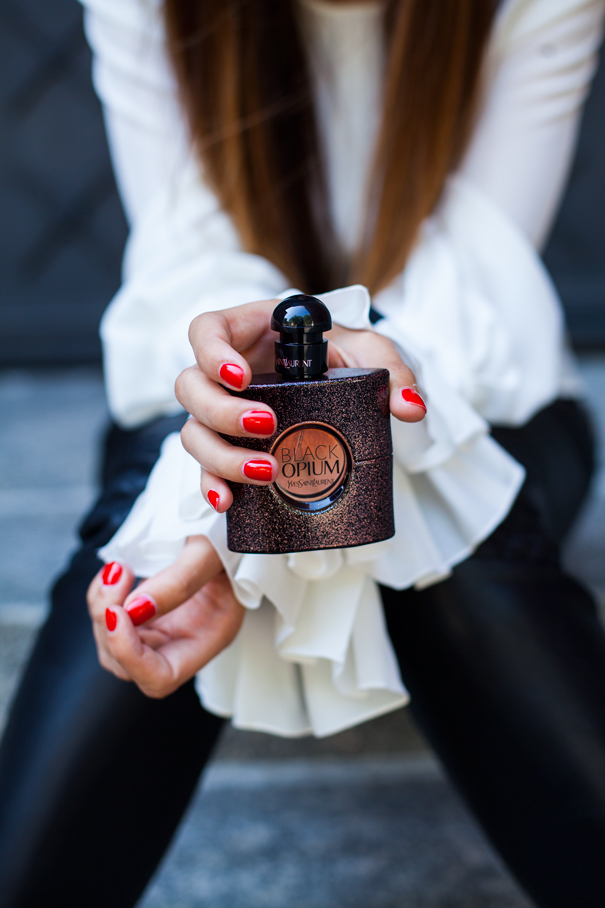 (In this video you can see the soul of this fragrance!!!)
HERE to learn everything about YSL Black Opium  


Condividi