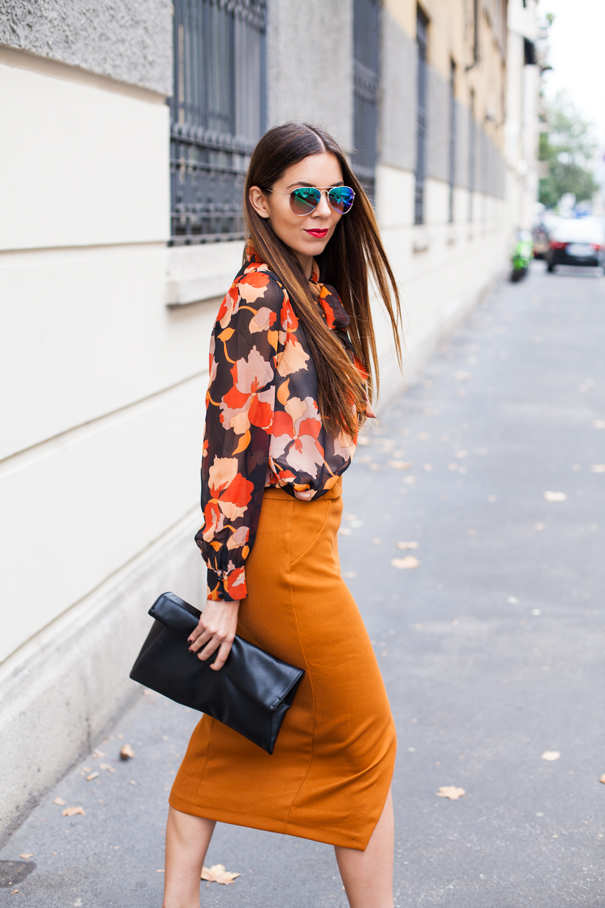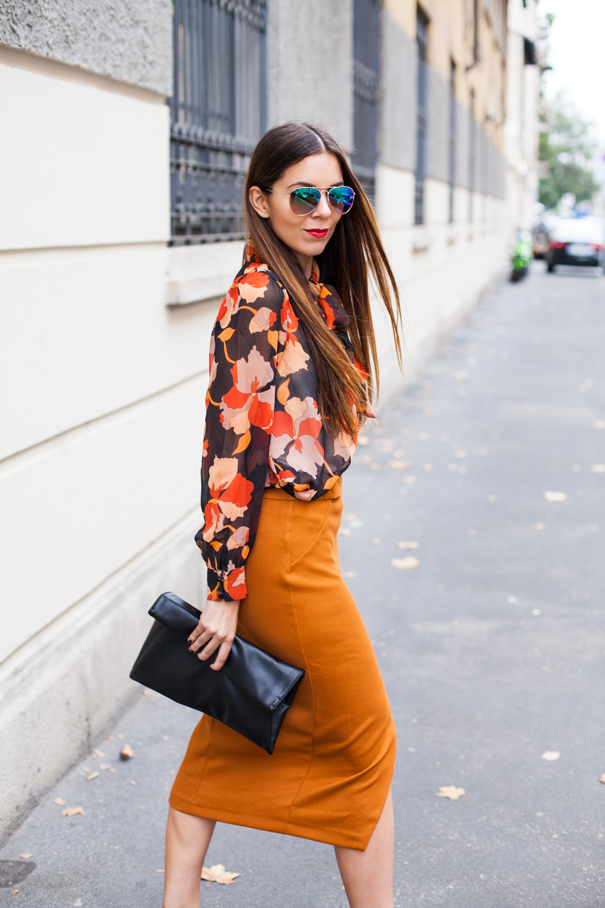 Skirts Winter 2015-2016: Longuette Skirt With Front Slit… God Bless the 70s!
Skirts Winter 2015-2016.  By now you should know that I love longuette skirts. They're my favorite because they cover some skin but they're really feminine and sensual, enhancing your curves. Among all the skirts for Winter 2015 2016, there's one that is super trendy right now: longuette skirt with side or front slit. It's super sexy! In this outfit I decided to wear a dark orange, almost tobacco skirt with a skinny waist belt and a bow shirt that come directly from the 70's. An extra touch of style with a pair of mirrored aviator sunglasses, to make the look a little less formal. What do you think about this outfit? I'm curious to read your opinions. I send you a big hug, girls!
If you miss my latest outfits…
Grazie a HP Motorrad per la fantastica Vespa :)
–
I was wearing:
SKIRT: ASOS (BUY IT HERE)
SHIRT: ASOS (BUY IT HERE)
SUNGLASSES: H&M
SHOES: ASOS (BUY IT HERE)
–
Shop the look!

–
SIf you miss my latest outfits…
Condividi