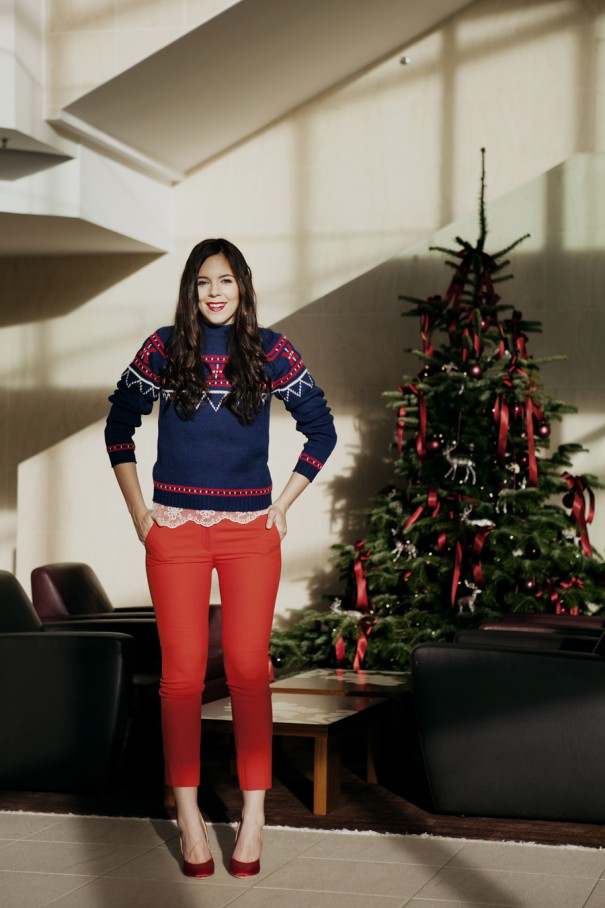 Outfits for Christmas Holidays: 13 Brilliant Ideas For You!
Outfits for Christmas Holidays. While I'm writing this post I'm listening to a Christmas play list from my Spotify account. Christmas mood mode on! :) Today a collect some outfit ideas for Christmas holidays that I've found on the Internet and that you must copy immediately. (HAVE YOU SEEN THESE FIVE LOWCOST IDEAS FOR YOUR CHRISTMAS PRESENTS?!?) I divided them in sections with 3 different festive colors: glitter, green and red! So have a look to thisoutfits for Christmas and Winter Holidays!! :)
–
If you want to read more about my Christmas…
18 Amazing Ways to Lay the Table for Christmas!
VIDEO: Original Christmas Presents!
Original Christmas Tree Decorations!
35 outfit ideas for Christmas and New Year's Eve.
Outfits for Christmas Holidays: 13 Brilliant Ideas For You!!
1. GLITTER and METALLIC
Why wearing sequins and shiny metallic color just on New Yer's Eve parties? (coming soon, a post all about outfits for this special night!) I think that in December with all its celebrations and parties is the right month to perfectly enjoy this shiny trend. So don't be afraid!
– CASUAL: match sequined pants or skirts with a grey sweater and a white shirt or t-shirt orcamicia o tee shirt or a simple solid color jumper. So cool!
– METALLIC TONES: metallic colors are a big trend this season. Try silver or gold trousers with a black blouse and high heels! Simply perfect!
2. GREEN
Green (and red, of course) is one of the colors that I prefer to wear at Christmas Time. For me the best tone is forest green!
– GREEN PANTS: to match with a blouse and a necklace with green shades!
– GREEN SKIRT: why not? Long is beautiful, better if with a black shirt and a gold necklace!
– GREEN CLOTHES WITH RED DETAILS: green and red are great together!
3. RED 
Red is the color of Christmas! Everyone knows that!
-TARTAN SKIRT: match it with a white shirt and a gray romantic cardigan…
– TOTAL RED: Super chic with a 50's skirt.. but only for the brave!
– RED HERE AND THERE: red details are necessary during Christmas Holidays. They put you in a festive mood! Always keep a pair of red stilettos and a red bag in your winter wardrobe.
 –


Condividi