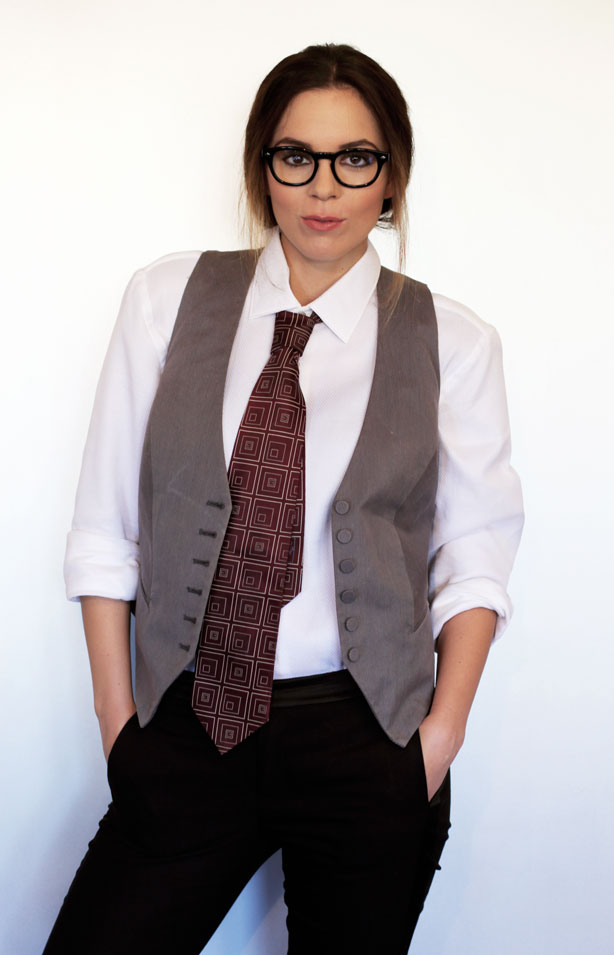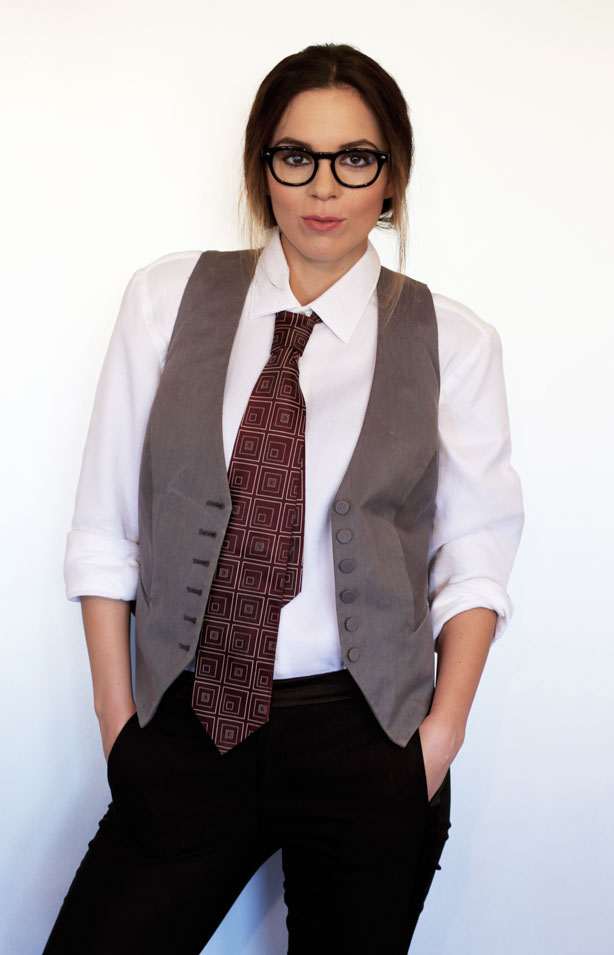 Androgynous fashion: How to create the perfect masculine style… while still looking super feminine!
Androgynous fashion. During my most recent episode of Detto Fatto (watch it HERE!) we discussed how women can try out a masculine look, with unequivocally feminine elements that make the look super sexy. Given that this topic is particularly popular, today I'm delving further into the theme of masculinity in female fashion, and giving you some more ideas for how to create the perfect androgynous look ;)
Androgynous fashion: how to recreate the perfect masculine style while still looking super feminine!
—
1. WHAT TO STEAL FROM YOUR BOYFRIEND'S WARDROBE
When we think of androgynous or masculine style, we assume we can just steal garments from our man's wardrobe. Yes, for certain items of clothing this is true. But for this typically androgynous look, which is largely inspired by masculine style combined with little feminine touches, simply dressing entirely in men's clothes risks being a bit over the top or could make you look slovenly. So the risk is that you could end up looking like you accidentally fell into a man's wardrobe by mistake. Instead, our aim is to create an androgynous look that is fundamentally masculine in its essence, but at the same time remains feminine and on trend. Therefore what I recommend that you nick from your boyfriend/husband/brother's wardrobe include collared shirts (providing it's not ten sizes too big for you – risk of looking ridiculous), ties, braces, silk pocket squares, fedora or trilby hats, reading glasses and any other masculine accessories that you can think of.
(Article continued below…)
2. MEN'S CLOTHES THAT HAVE BEEN SPECIFICALLY CREATED FOR WOMEN: WHAT TO GET YOUR HANDS ON
What should you buy from the women's collections to create an androgynous look? Longline jackets with a masculine cut or double breasted shape, skinny-cut jackets that go with cigarette trousers, high waisted trousers, boyfriend jeans, moccasins, brogues…
3. WHAT TO WEAR WITH YOUR MASCULINE ITEMS TO KEEP THE LOOK FEMININE
Once you have some masculine items of clothing (whether you've borrowed them from your man's wardrobe or bought some masculine-inspired items) it's very important to add some feminine touches. Nip in your masculine jacket at the waist to emphasise your feminine curves, wear some classically feminine make up (such as red lipstick), wear your hair loose, emphasise your eyes with some dramatic make up, wear some high heels, add a colourful accessory, some feminine touches like jewellery… I could go on!
4. WHERE HAVE WE SEEN THIS ON THE CATWALKS THIS SEASON?
The catwalk collections are full of androgynous looks at the moment! Here are a few looks for you to copy from head to toe!
I hope this post will be useful, do get in touch and let me know! ;)
HERE SEE ALL MY LATEST EPISODES OF DETTO FATTO
—
Here are my latest style guides… 
THE NEW BAGS THIS SPRING? VINTAGE STYLE BAGS ARE BACK!
I'm showing you all the new shapes that are in fashion this season ;)
WANT TO KEEP UP TO DATE WITH THE TRENDS?
Here are 8 looks to copy to be… ahead of the trends!
–
RUN OUT OF IDEAS FOR WHAT TO WEAR THIS MONTH?
Here are 6 looks to copy right now!
–
Here's a simple way for how to wear them, no matter what shape you are!


Condividi