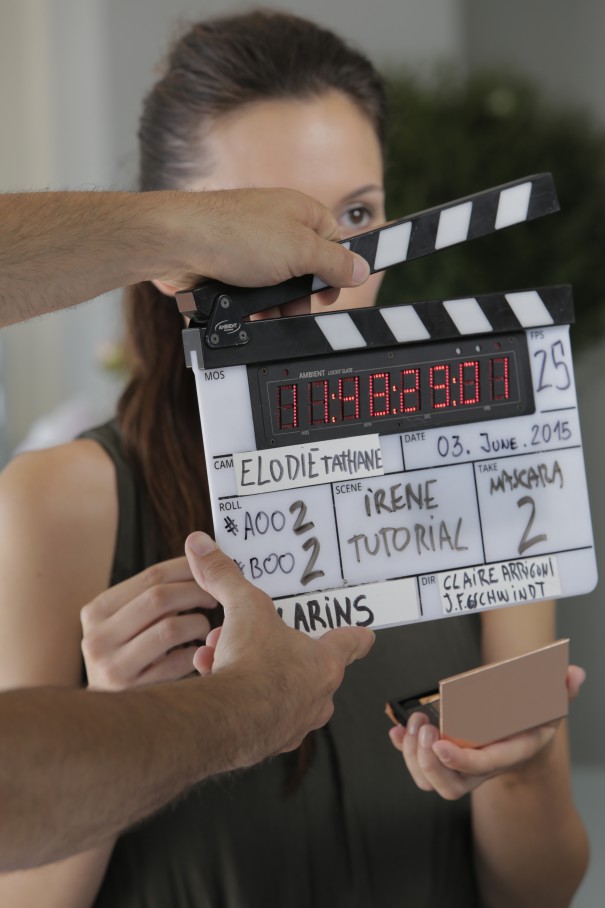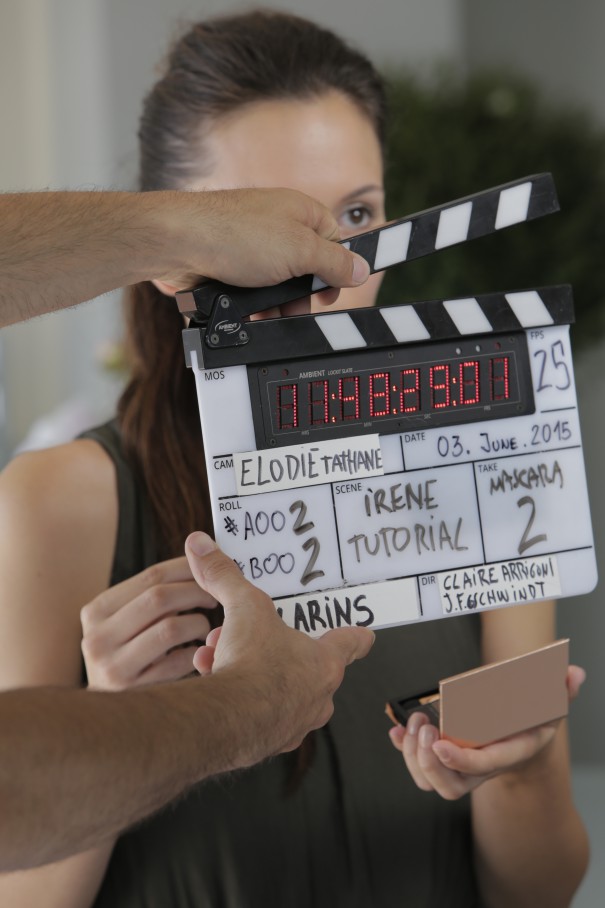 Clarins Spring 2016: My make up tutorial video Barcelona, plus.. win my make up!
Clarins Spring 2016. It's been almost a year since I started filming these tutorial videos, from when we started this big project together with Clarins. Take bloggers from all over the world (I was chosen to be the representative for Italy, and I'm incredibly happy and honoured!), and take them to a lively, vibrant city – Barcelona. Add in some easy-to-use products, which are very colourful but completely natural, and there you have the new Spring 2016 collection by Clarins. The array of products is beautifully appealing, enjoyable, and super exciting…
Clarins Spring 2016: My make up tutorial for a glowing look!
—
But let's start from the beginning!! The first thing I want to show you is my first video tutorial with my favourite products from the Clarins Spring 2016 collection that we shot last spring in Barcelona :)
Find the video tutorial below or click HERE
The goal? To create RADIANT MAKE UP that is, first and foremost, SIMPLE to achieve! And here it is!
(Make sure you check out the video description to see all the products I used and to find more videos…)
Here are the products from the Clarins Spring 2016 collection that I used in this video 
(Find all the information about these products HERE on the Clarins website)
–
Eclat du Jour Daily Energizer Cream
Before you apply your make up, use a skincare moisturiser: hydrates and energises your skin!
BB Skin Detox Fluid
For a light, refreshing and detoxing base I chose the BB Skin Detox fluid! Perfect for spring!
Multi-Blush in 05 rose
A touch of healthy glow on your cheeks: this is a product that I really like because you can apply it by gently tapping it on with your fingers!
Iridescent Ombre Eyeshadow in 06 silver green
BRILLIANT! Incredibly easy to use as you can apply it with your fingers! It's an eyeshadow with a cream-to-powder texture (it's a cross between a cream and a powder eyeshadow), and you can easily vary the intensity of the colour simply by applying more with your fingers. It is made of bamboo powder that gives it a very long-lasting staying power! I chose the shade 06 which combines silver and green pigments, which is absolutely perfect for chestnut brown eyes like mine!
5-Colour Eyeshadow Palette in Natural Glow
A touch of bright eyeshadow under the arch of your eyebrows and in the inner corner of your eye to illuminate your eyes and make them pop!
Be Long Mascara in 01 black
The mascara I use every day that really lengthens your lashes!
Instant Light Natural Lip-Perfecting Lip Gloss in 08 plum shimmer
SUPER! The lip gloss that naturally plumps your lips: lips will be beautifully hydrated, radiant and with a touch of colour ;) The taste is delicious and the lip gloss has 3D reflective particles that make your lips appear fuller yet also more hydrated and nourished ;)
Clarins Spring 2016: a day in Barcelona with Clarins.. here's the video! ;)
–
My adventure to Barcelona was brilliant for getting to know hundreds lovely of Clarins products that I didn't let out of my sight for the entire week, always in my make up bag, for every occasion, from morning to evening. During the trip I had the pleasure of meeting lots of bloggers from all over the world, each one with her own characteristic features, each one different from the other… but all absolutely wonderful!! :) Here's the video showing the highlights of our week together in Barcelona in just a few short minutes… what an adventure!! 
If you want to have a sneak peek of more from our trip to Barcelona… here you can find all the backstage footage!!!! :))))
Clarins Spring 2016: contest #MyGlowingLook, win the entire Spring 2016 make up collection by Clarins!
–
And now a surprise for you!!! You can win the entire Clarins Spring 2016 collection!!! To enter you must upload of a picture of you wearing your gorgeous Clarins make up and share it using the hashtag #MyGlowingLook ;) Simple, no? Good luuuuck!!!
–
If you want to read more of my beauty guides… 
Or rather tips for daily life to make you feel better about yourself
–
Here are a few ideas for easy and exciting up dos!
–
Here are all my beauty guides!


Condividi