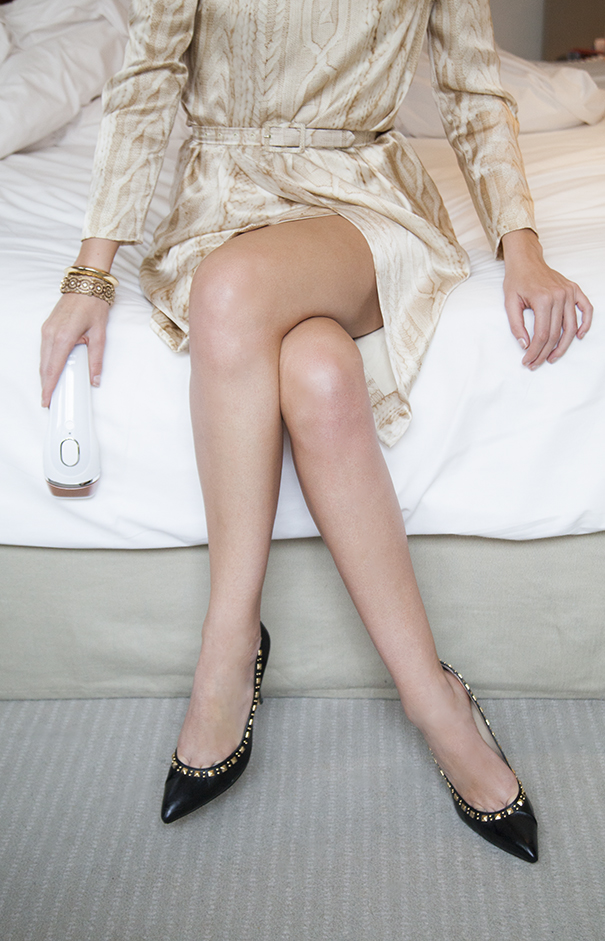 Braun Silk-Expert pulsed light: I tried out Braun's new pulsed light hair removal gadget at home, and here's the result!
Wouldn't you just love to not have to think about hair removal when summer arrives? I certainly would, so now's the time to do something about it ;)
I've been trying out pulsed light hair removal at home for a little while now (it's super convenient, even when you're travelling, as you don't need to arrange appointments with your beautician, and most of all it's much more economical). Do you know about pulsed light hair removal, or "IPL technology"? It reduces hair growth by using a bright pulse of light, giving you permanently silky smooth skin! I've heard people talking about it for ages. After having tried pulsed light hair removal in a beauty salon (but having not had the time for regular appointments due to all my travelling, I couldn't keep up my treatment schedule…), I heard about pulsed light hair removal gadgets that you can use at home, but I was sceptical. I was scared that the gadget wouldn't be powerful enough to guarantee the same results as a professional salon, and that it wouldn't be worth the investment.
Braun Silk-Expert pulsed light: I tried out Braun's new pulsed light hair removal gadget at home, and here's the result!
–
But then I tried the pulsed light Silk-Expert gadget by Braun, and I've got lots to tell you about it! See for yourself what I think of this new hair removal technology by watching this video (where I'm also showing you how to use it!)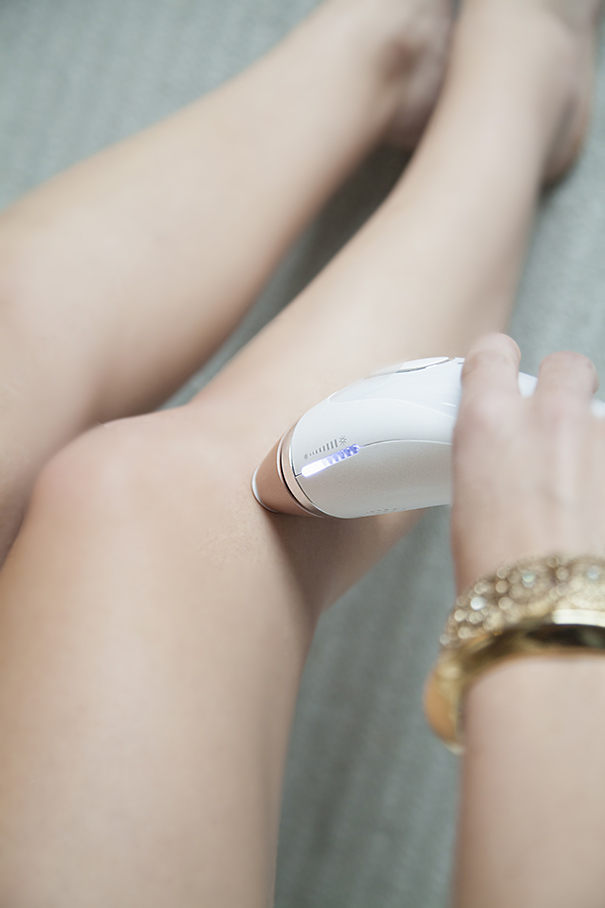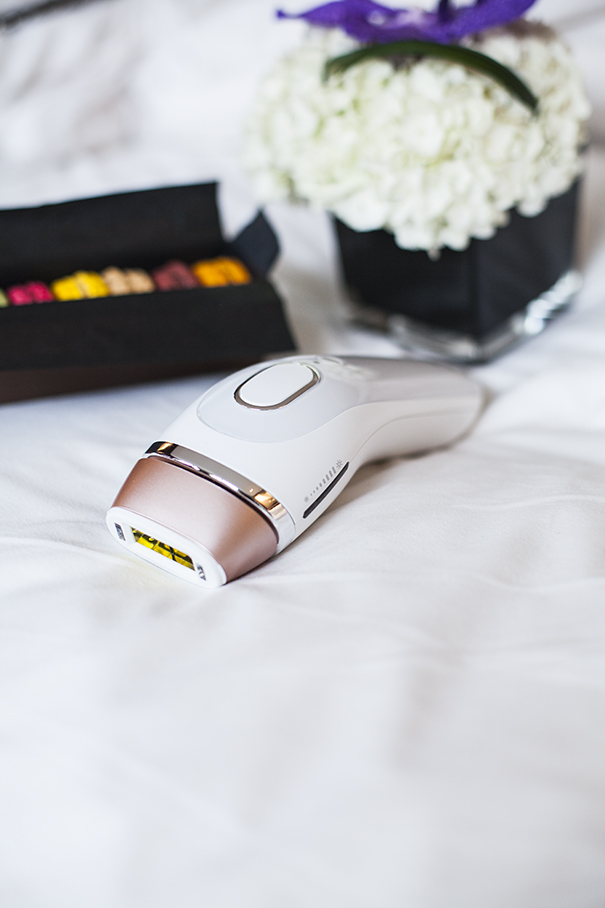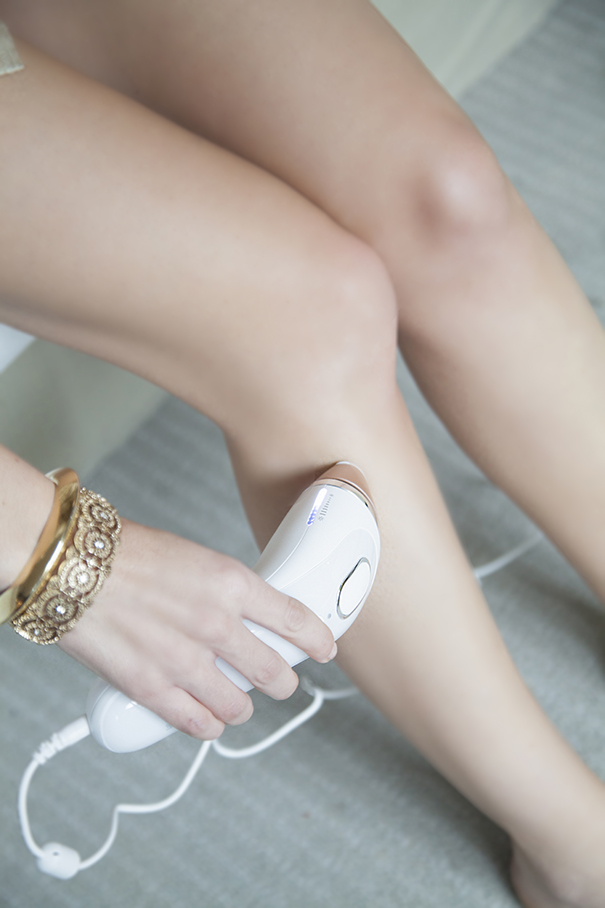 Meanwhile I'm summing up the six main points about this technology that I'm sure will make you very curious to try it out! (READ MORE HERE)
1) You use it once a week for 3 months, on clean skin, smooth skin (you can continue using your preferred method of hair removal and then move onto the pulsed light Silk-Expert). After 3 months you should do occasional treatments to maintain your smooth skin.
2) You can use this gadget on your body as well as on your face (but keep it away from your eyes!). Don't worry, it's completely safe: the pulsed light has been designed following extensive clinical tests so that the "flash" of light only occurs when the device is in complete contact with your skin. It won't flash unless it is flat against your skin, so there's no danger of eye damage.
3) You don't need special creams or to change the lightbulbs in the device: it's all ready to use! The device prides itself on the fact that it can be used on the entire body for 6 years or on specific areas for 14 years!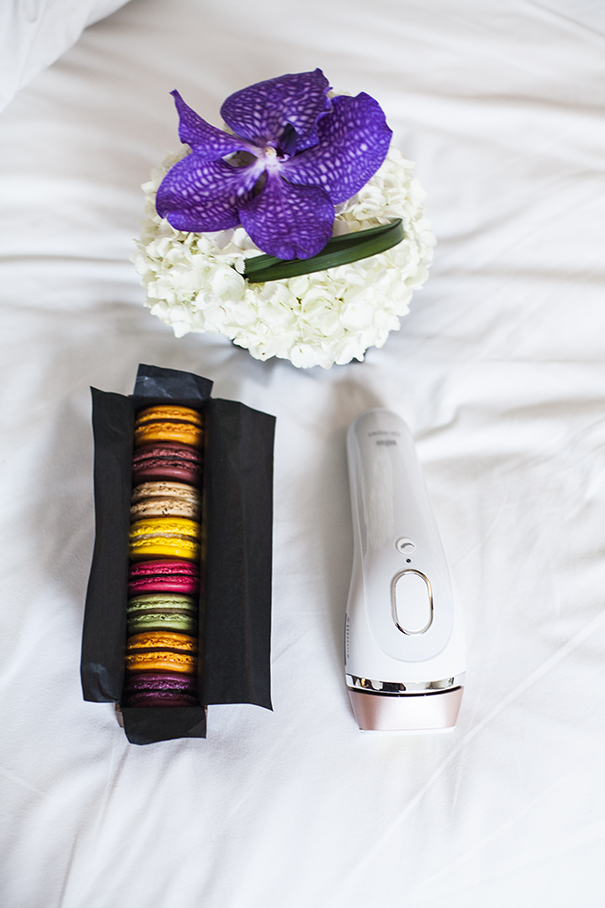 4) The device has Senso Adapt technology, that recognises your skin tone with each use, and adjusts the intensity of the pulsed light accordingly (I should tell you now, however, that this technology does NOT work for very dark or tanned skin, nor on very blonde or fair body hair). In terms of tanning: after using pulsed light hair removal you must use high factor suncream and refrain from long periods in bright sunlight.
5) The treatment is quick: it has 2 settings, Gliding and Precision, one for large areas and one for smaller, more sensitive areas. The whole body takes just 10 minutes ;)
6) The kit comes with the pulsed light Silk-Expert device and also the Braun Face device, a brush and hair removal tool for the face to ensure you have silky smooth skin from head to toe! It's 2-in-1! :D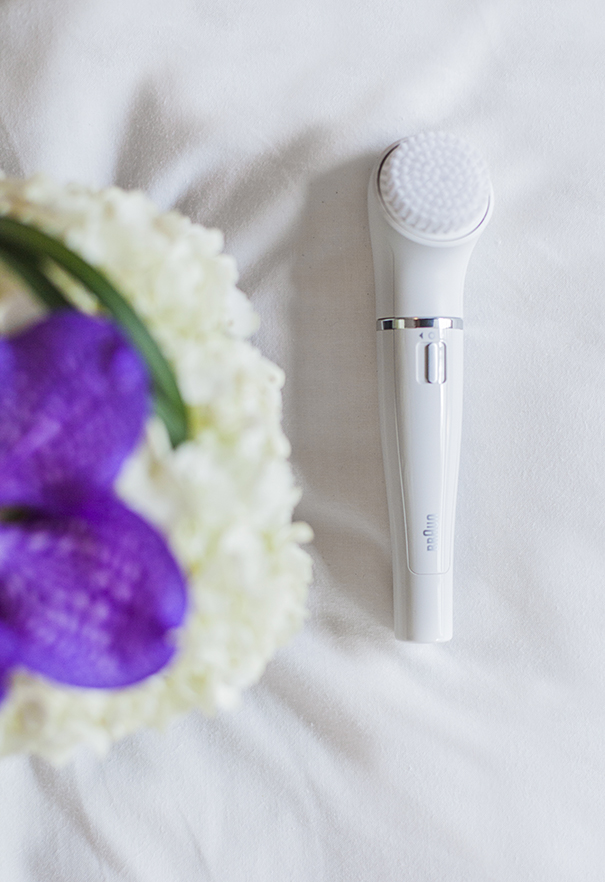 —
If you want to know more… I'm telling you all about it in the video :)
—
Head to my Instagram and Facebook for more details! At the middle and end of my course of treatment I'll be showing you the results! Stay tuned ;)
#SponsoredByBraun #BraunBeauty #SilkExpert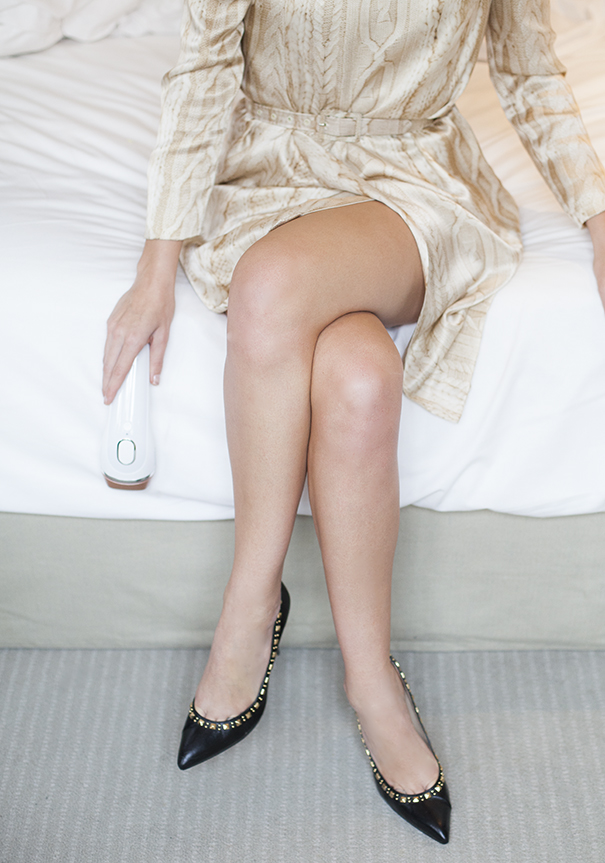 My latest beauty posts… 
HAIRSTYLE TRENDS: HERE ARE THE TRENDIEST HAIRSTYLES WE SAW AT FASHION WEEK!
–
MAKE UP: PURLE LIPSTICK – HERE'S MY LOOK!


Condividi