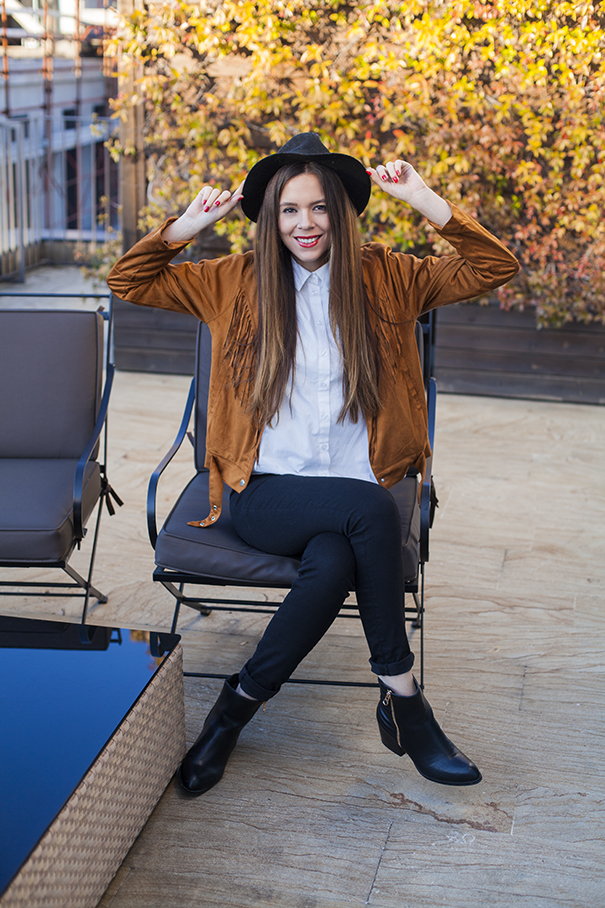 A fringed jacket and a casual outfit for Spring!
A fringed jacket. Can you feel it? Can you feel the first signs of Spring? March is, of course, a beautiful yet very changeable month, but when the sun peaks its head out from behind the clouds, everyone notices that Spring is finally in the air. The sun is warmer, the days are longer, nature is blooming. I'm so happy – I adore Spring, it's a beautiful season and I can't wait for it to arrive in all its splendour!
A fringed jacket and a casual outfit for Spring!
–
So my urge to get rid of my coats is getting stronger by the minute, and why not, because we can finally enjoy some sunshine without being cocooned in our winter woollies! :) I've already abandoned my coat in favour of a glorious suede fringed jacket (an absolute MUST HAVE for your wardrobe that you can find in many high street stores at the moment!), that I've decided to dress down, with some slightly androgynous pieces: a pair of black skinnies, a white shirt, pointy boots and a masculine hat. What do you think of this look? Do you like it? Sending you all a big hug and wishing you a beautiful Spring :)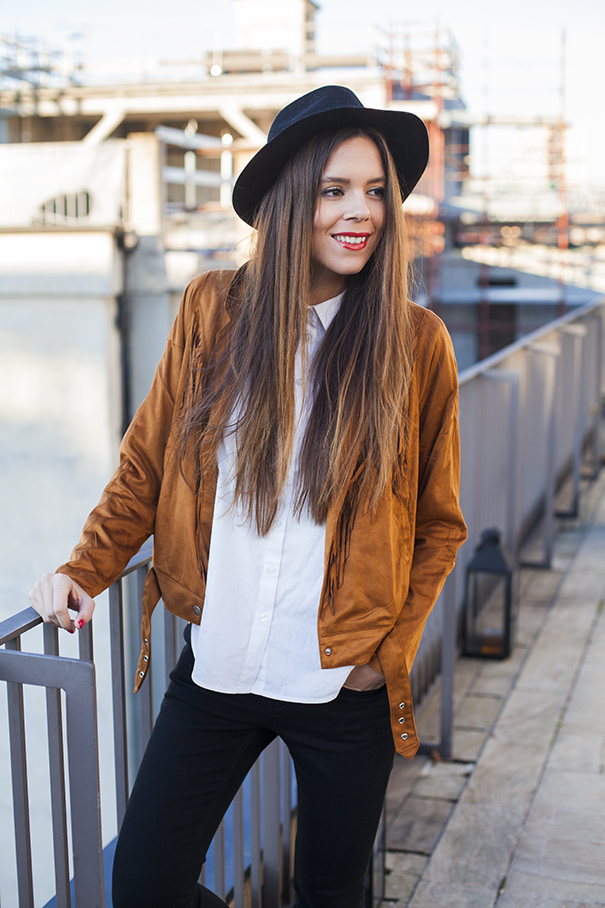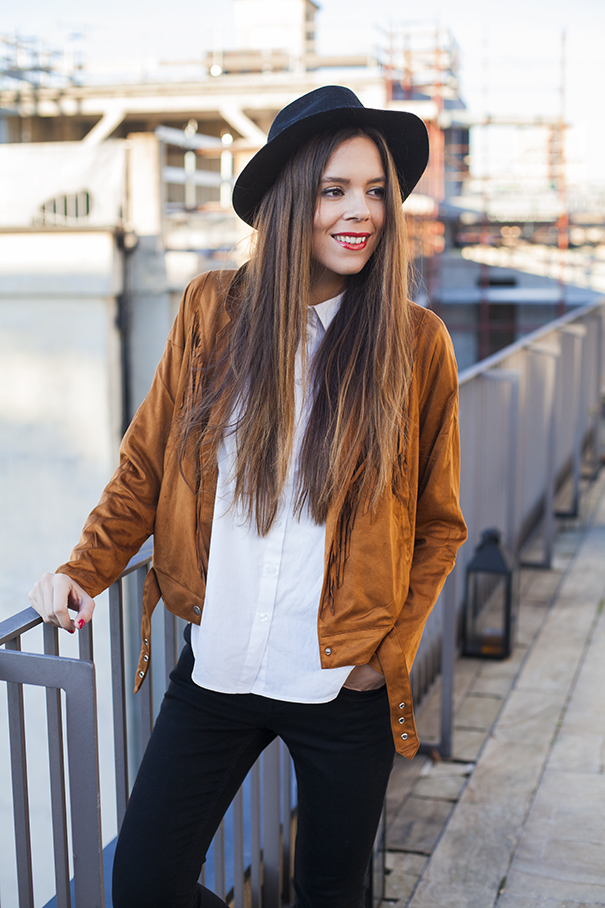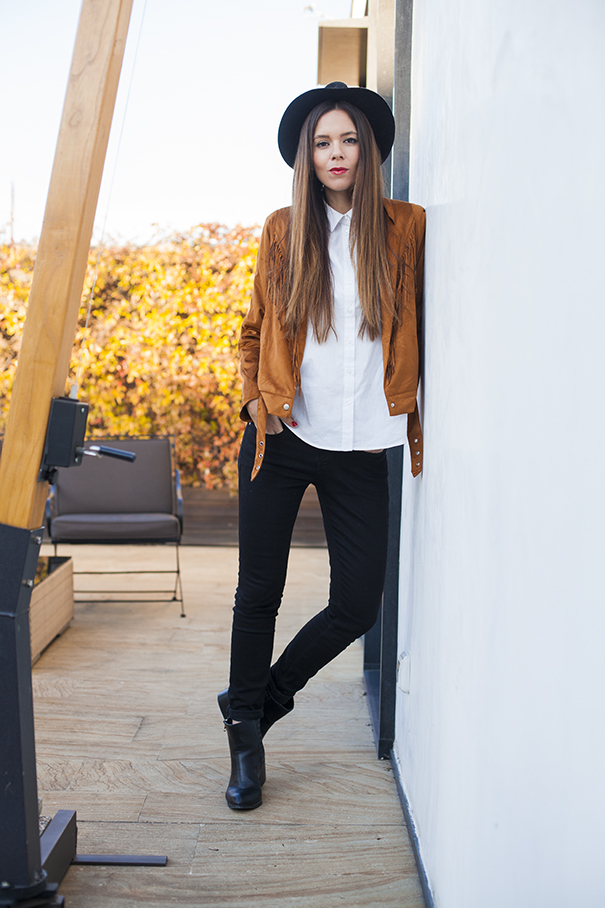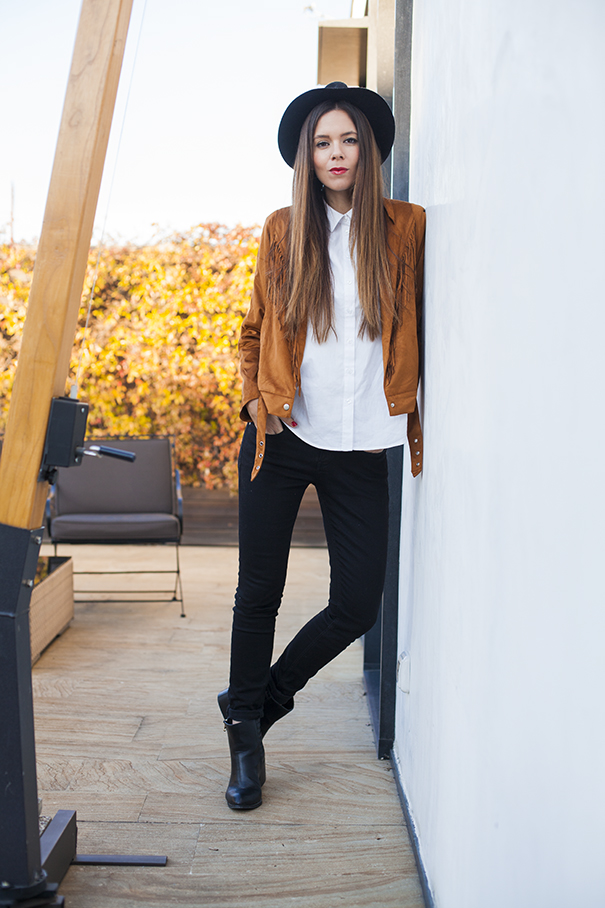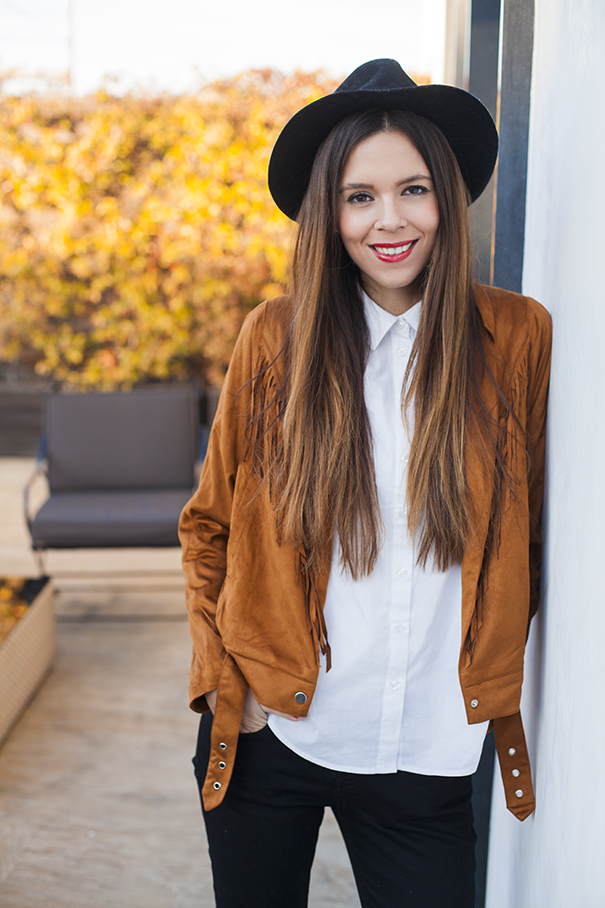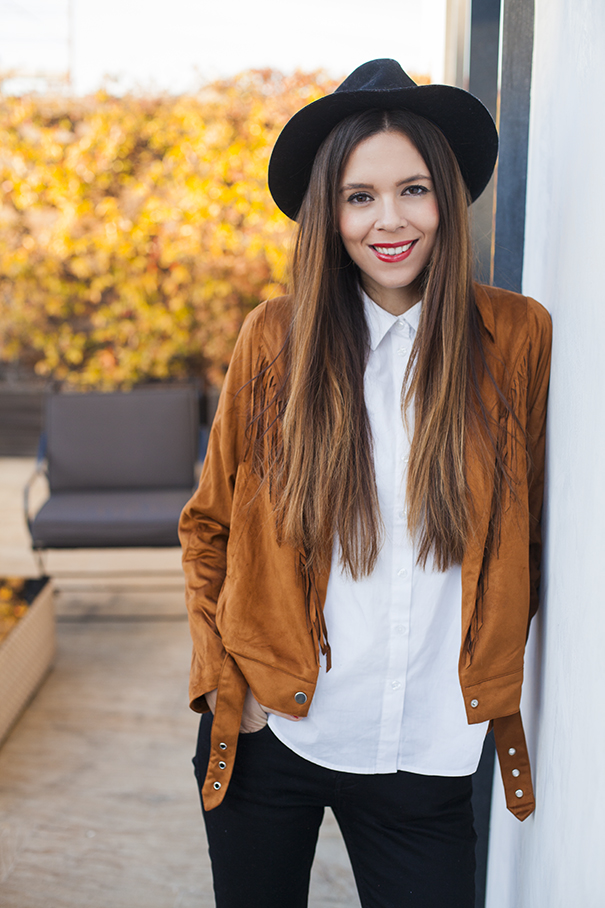 I'M WEARING:
JEANS: CK
JACKET: SHEINSIDE.COM
BOOTS: GIORGIA & JOHNS
HAT: PANIZZA
–
My latest style guides up on the blog…
An outfit covered with… spots!
I tried out the oversized trend ;)
A super colourful look with touches of black


Condividi