Jelly shoes: they're back in fashion!
Jelly shoes. Do you remember those shoes you wore when you were little, the plastic ones with the cut out eyelets down the sides (and sometimes also on the front part of the shoe), that had a buckle at the side that you wore to the beach (and that often gave you massive blisters)? Since they were almost always made of plastic they were known not only as "spider shoes" but also as jelly shoes. Well, this season, we welcome the return of the jelly shoe to fashion: we saw them on the catwalks in lots of different versions, both multicoloured and neutral, with flatforms, with heels, chunky styles, delicate styles… all designed precisely for the city!
Jelly shoes: they're back in fashion. And not just for the beach! Here's my street style look!
–
Obviously when reading a description such as this, you're probably a little terrified. You're almost certainly thinking "Okay, just another whimsical catwalk trend that I'll never wear!". But fear not, because there are lots and lots of very wearable options on the high street. I found this pair by Carmens that I can't stop wearing (find them HERE on their website). They're made of leather, combining the jelly shoe philosophy with the slip-on shoe trend, and they're super comfortable: a great alternative to trainers for a casual look where you want to be comfortable but still look chic. What are your thoughts on the return of the jelly shoe? Do you like them?! Here's my look!
CLICK HERE TO SEE THE ENTIRE 'PADOVA COLLECTION' BY CARMENS
CLICK HERE TO SEE THE SHOES I'M WEARING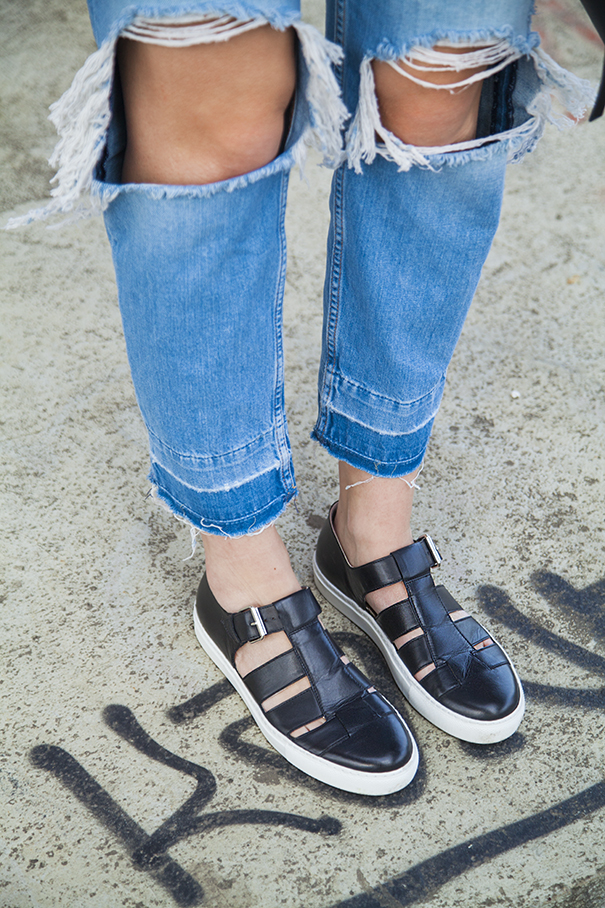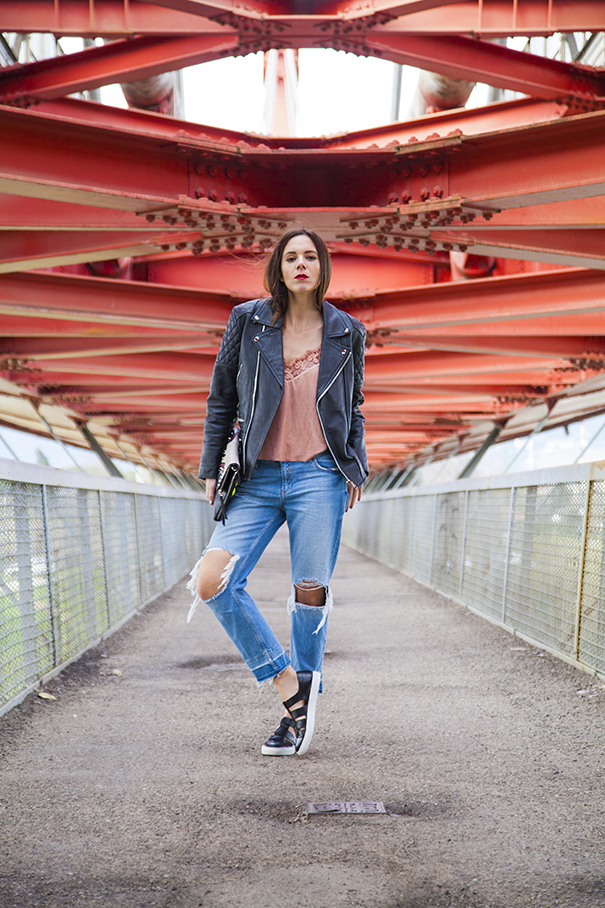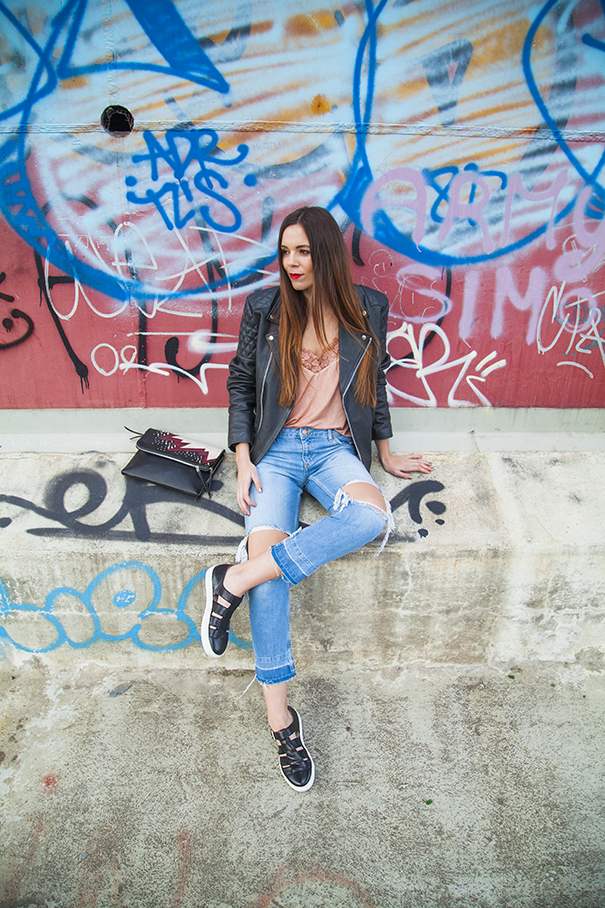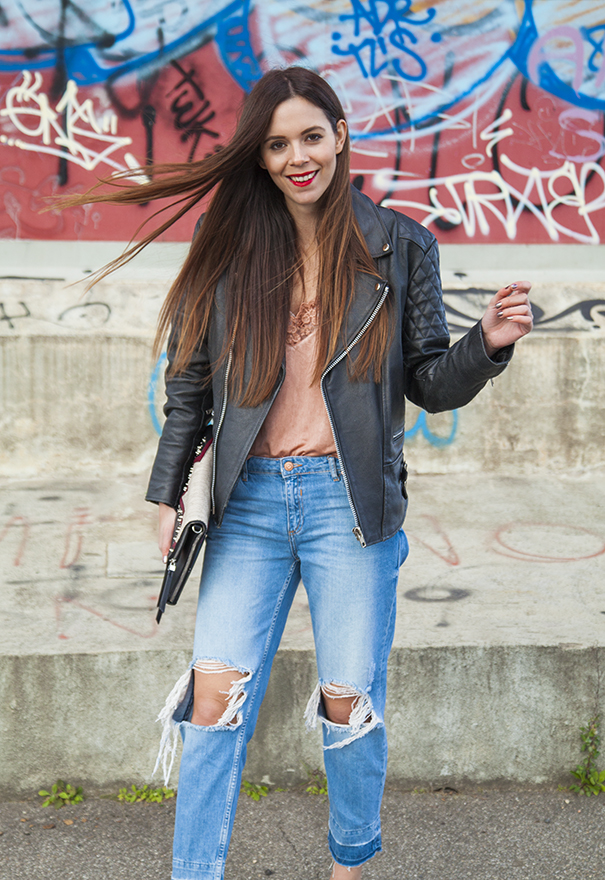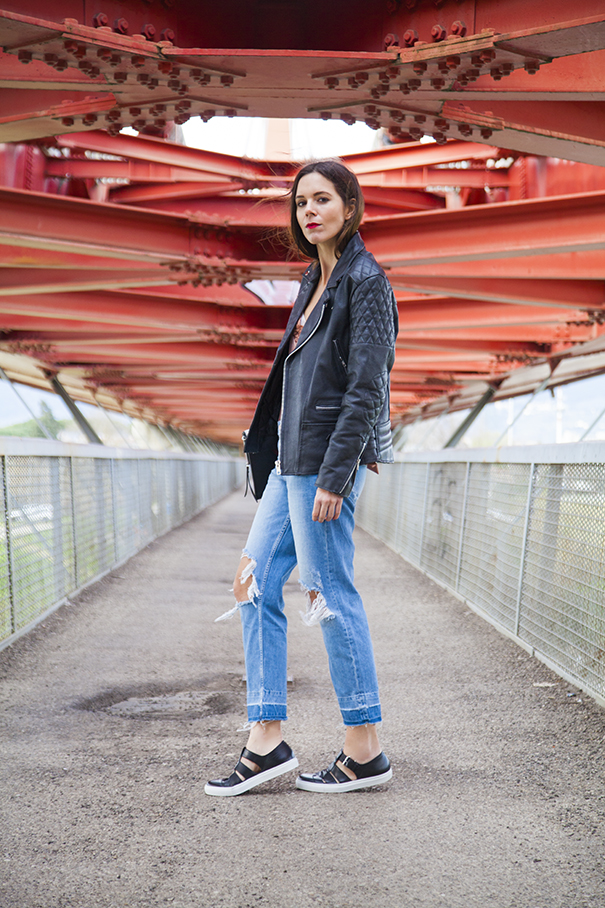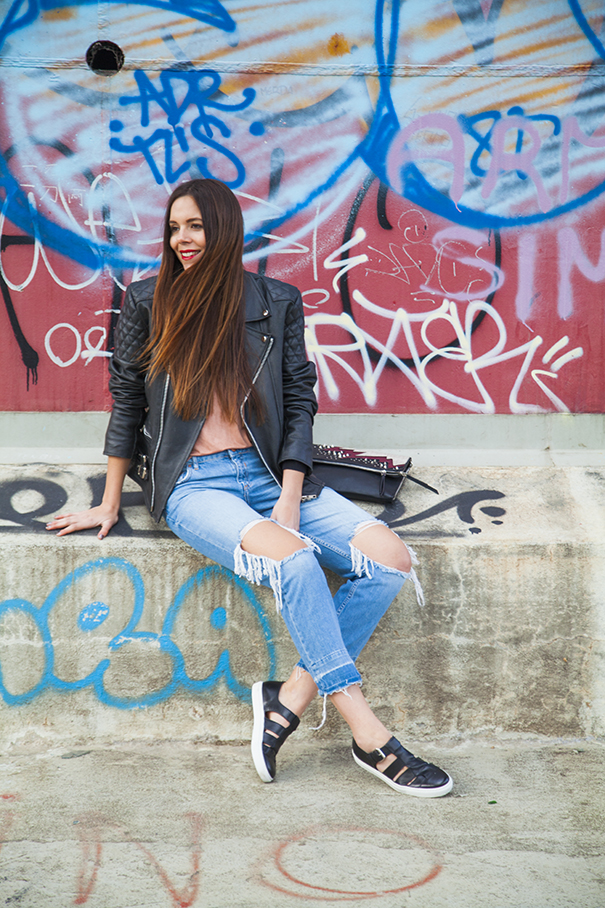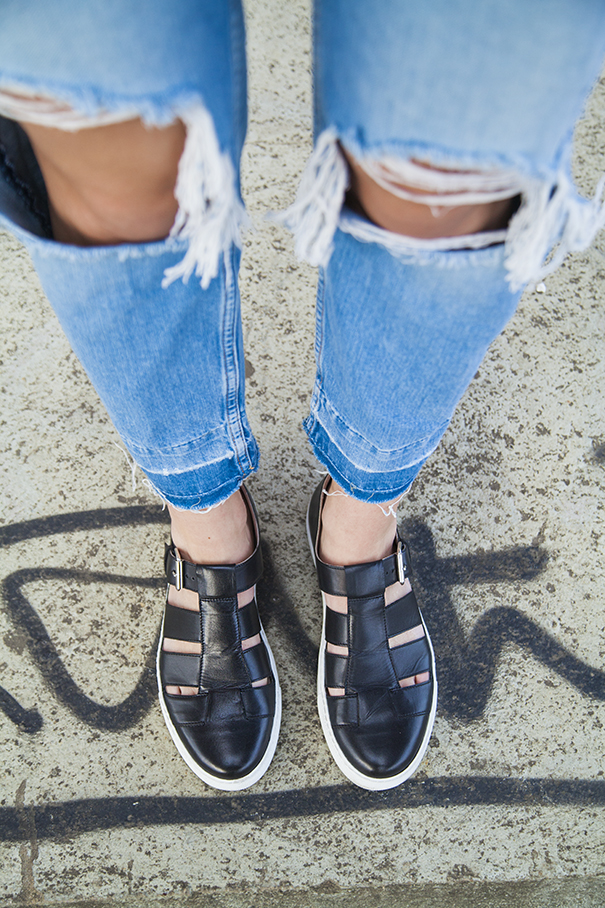 CLICK HERE TO SEE THE ENTIRE 'PADOVA COLLECTION' BY CARMENS
CLICK HERE TO SEE THE SHOES I'M WEARING
–
I'm wearing:
SNEAKERS: CARMENS (buy them HERE)
JEANS and TOP: BERSHKA
JACKET: ASOS
MAKE UP: DIOR
–
If you would like to see some more of my outfits…
–
–
A COLOURFUL DRESS WITH A BIT OF FRINGING HERE AND THERE
Condividi