Light cashmere for Spring
Light cashmere for Spring. Spring is the time for trans-seasonal dressing, and therefore outfits which can be a little… complicated! Because with this very changeable weather, it's not easy to know what to wear: it's hot during the day. Then the sun goes behind a cloud and it's freezing. Then the sun comes out but there's a sudden cold wind. Help, it's driving me maaad! One solution is… light cashmere sweaters by Falconeri! You weren't expecting that, were you? Have you heard of Falconeri's cashmere line? I think it's absolutely wonderful, and I've created 3 looks for you that you can see below!
Light cashmere for Spring? YES! 3 looks for daytime and evening!
–
"Cashmere? When it's this warm? Are you crazy?". Ok, if you also haven't come across light cashmere, there are two things to say. It's true that it's made from the same classic cashmere, and so it's very special, but the difference is that instead of the really warm cashmere that we adore in winter, this is an adapted version that has been made finer and lighter, so it's perfect for the warmer months. I've chosen 3 different and brightly coloured pieces from the very wide range of colours, from the Falconeri SS16 collection, and I've created 3 looks for 3 different occasions. Are you ready? Here's my styling of the Falconeri sweaters! Which is your favourite look?
CLICK HERE TO GO TO THE FALCONERI WEBSITE TO SEE ALL THE COLOURS AND PRICES OF THEIR LIGHT CASHMERE RANGE!
A CASUAL LOOK
The first look that I've put together is super casual for daytime until early evening. I'm wearing a light cashmere jumper, in Acqua blue (shop it HERE) that I think is absolutely great, especially when worn with black: it brightens up the outfit immediately!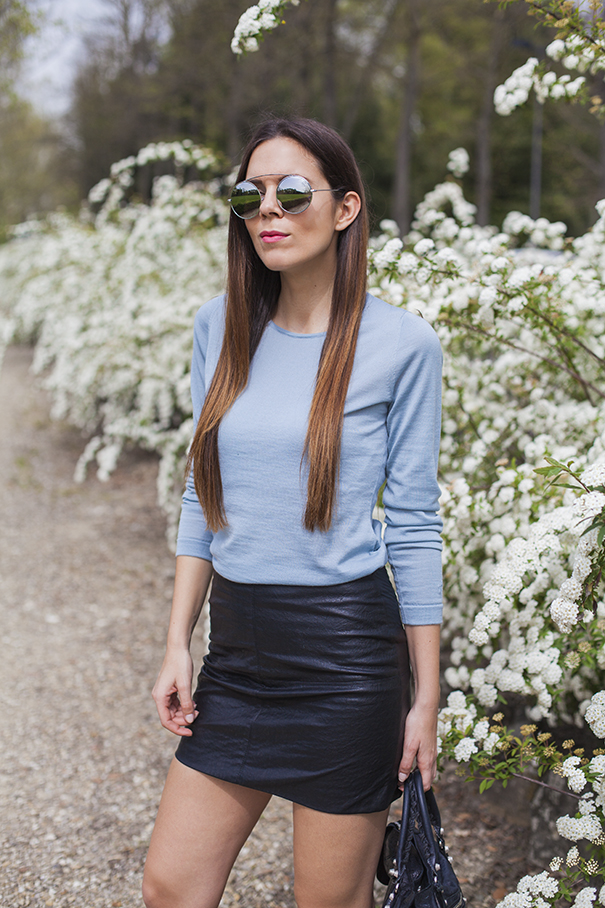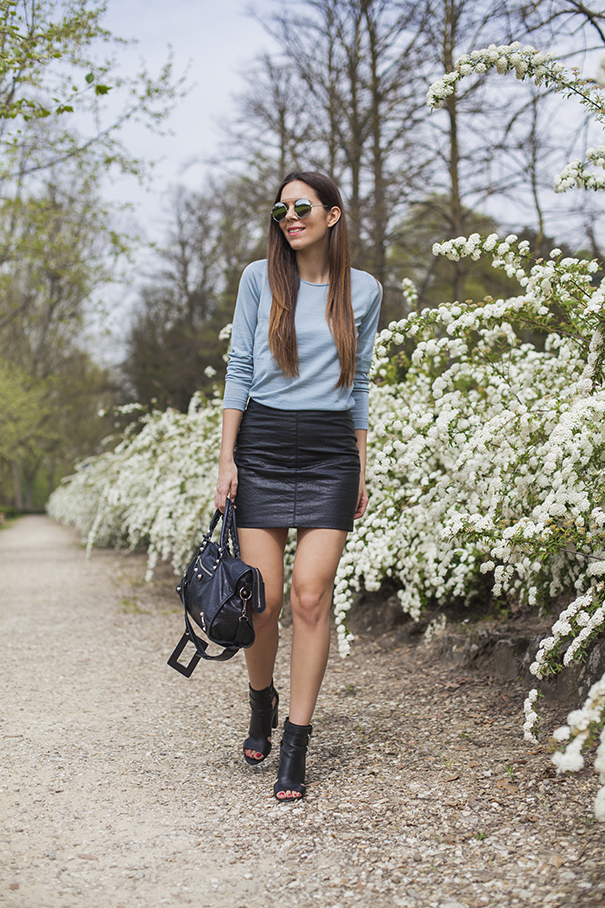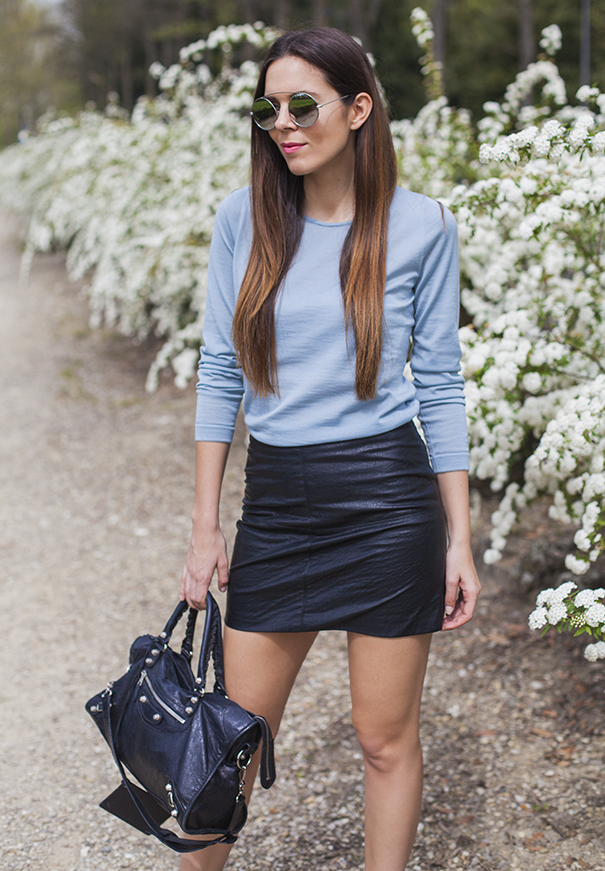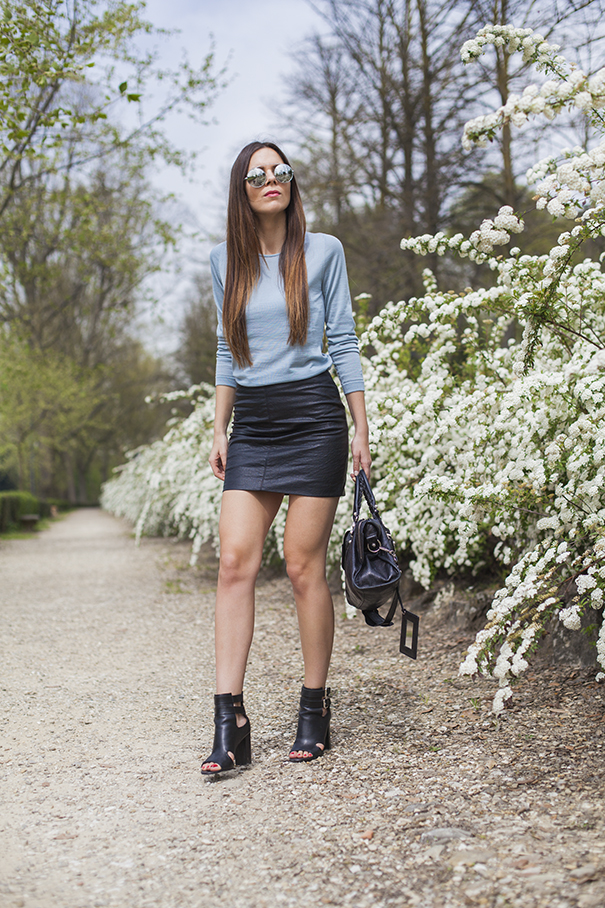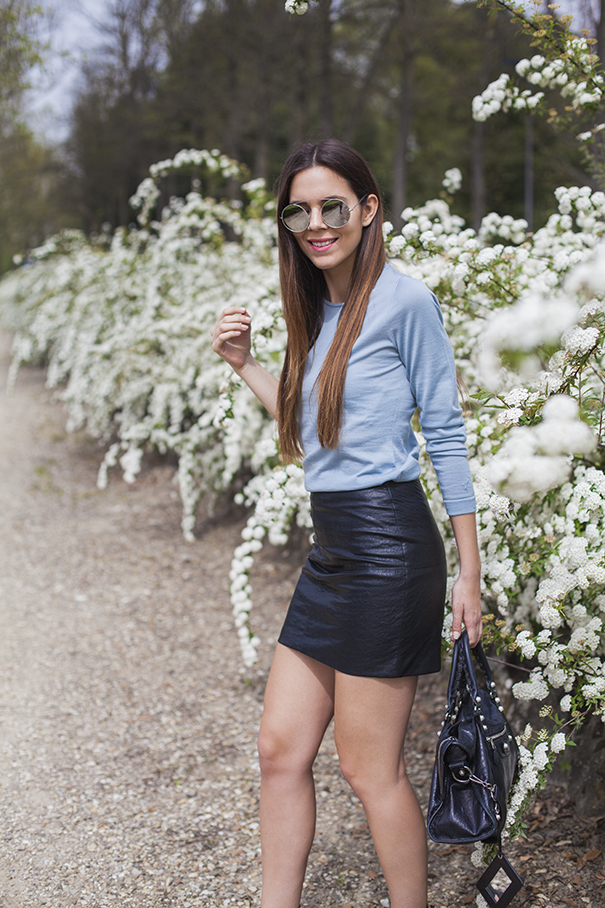 WORKWEAR LOOK
For a workwear appropriate look, I've chosen an elegant springtime look, which is also super colourful according to this season's trends. I've chosen this light cashmere sweater by Falconeri in Pastel Yellow (shop it HERE) worn with white accessories and a gorgeous pair of orange high-waisted culottes.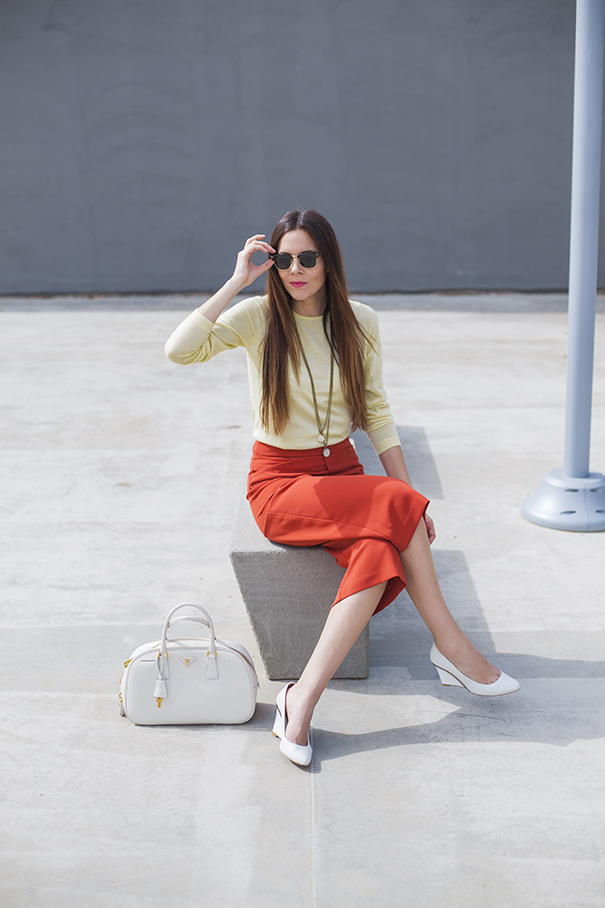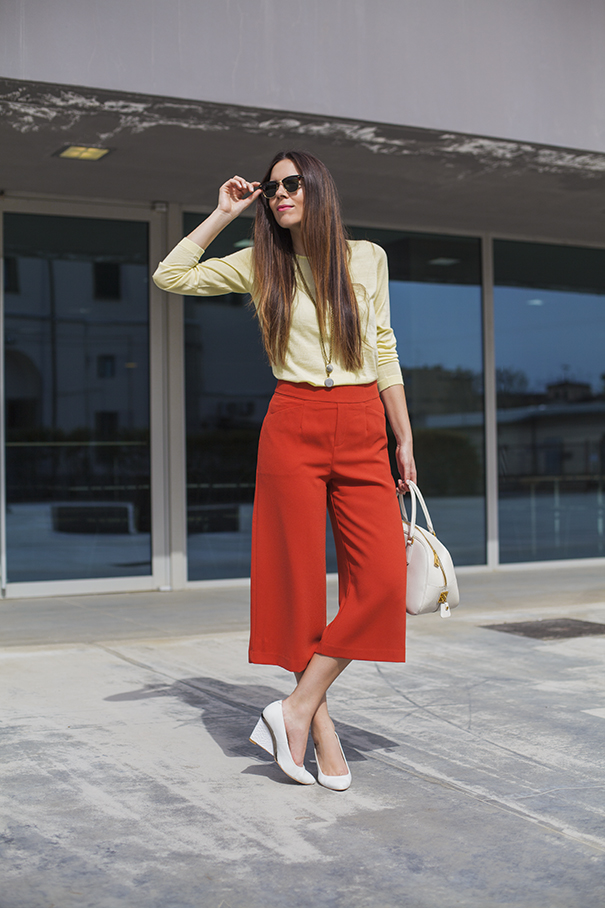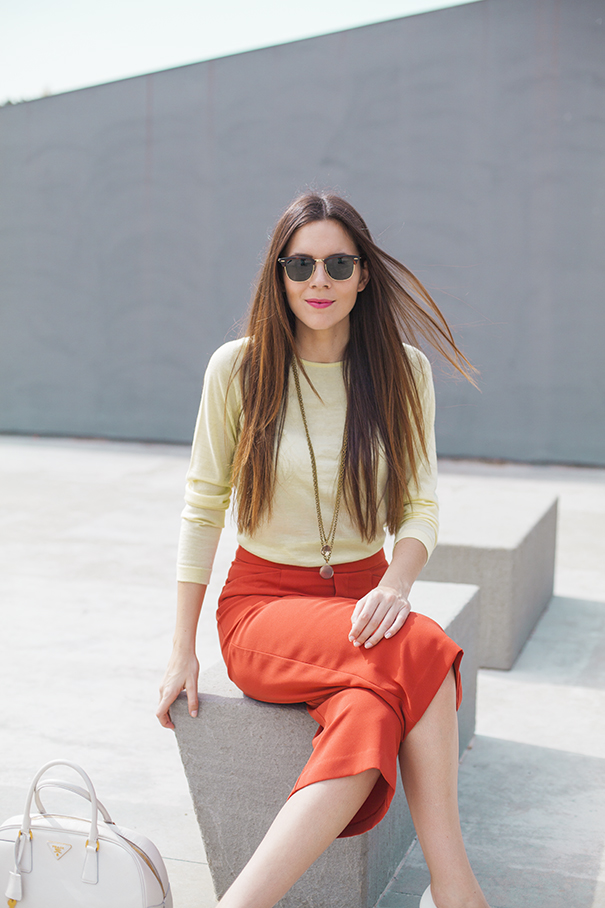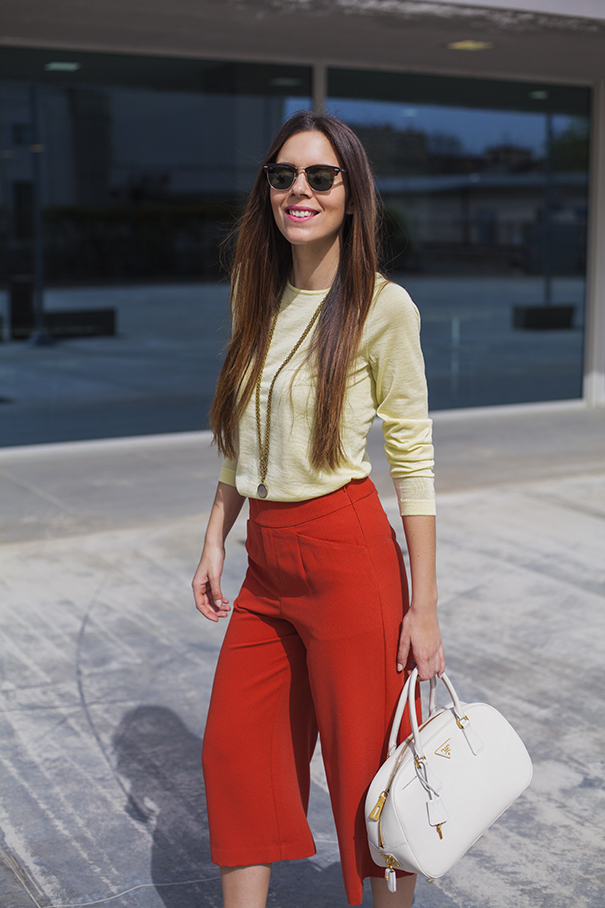 AN ELEGANT LOOK
I experimented a bit, then decided on this light cashmere sweater for an elegant evening look: a pair of white palazzo trousers, a high heel, a little clutch bag and a light cashmere sweater in the colour Melograno (shop it HERE).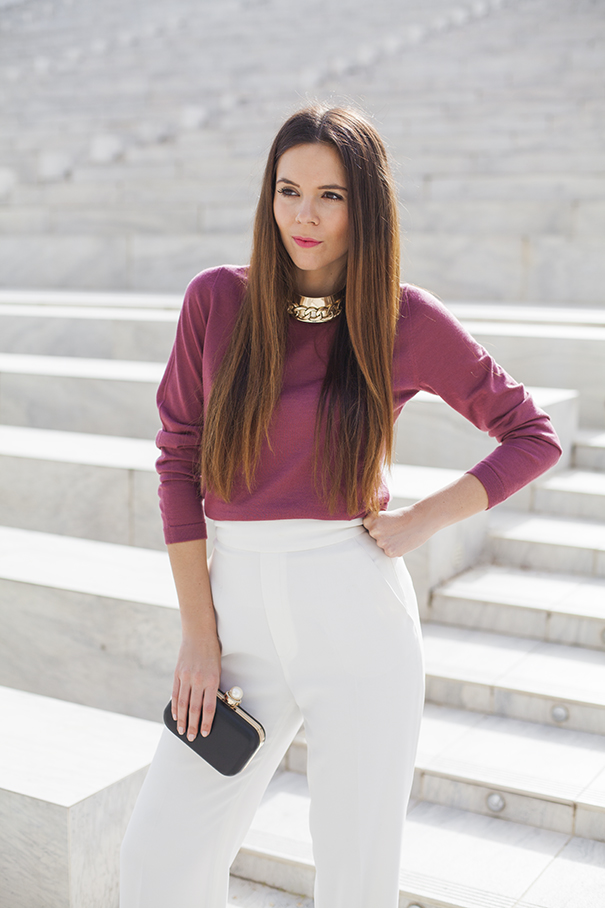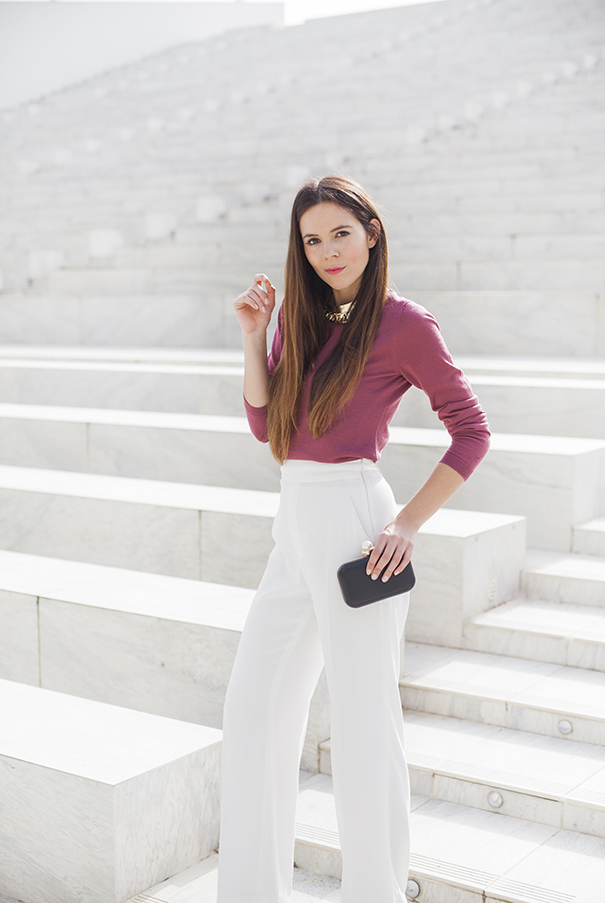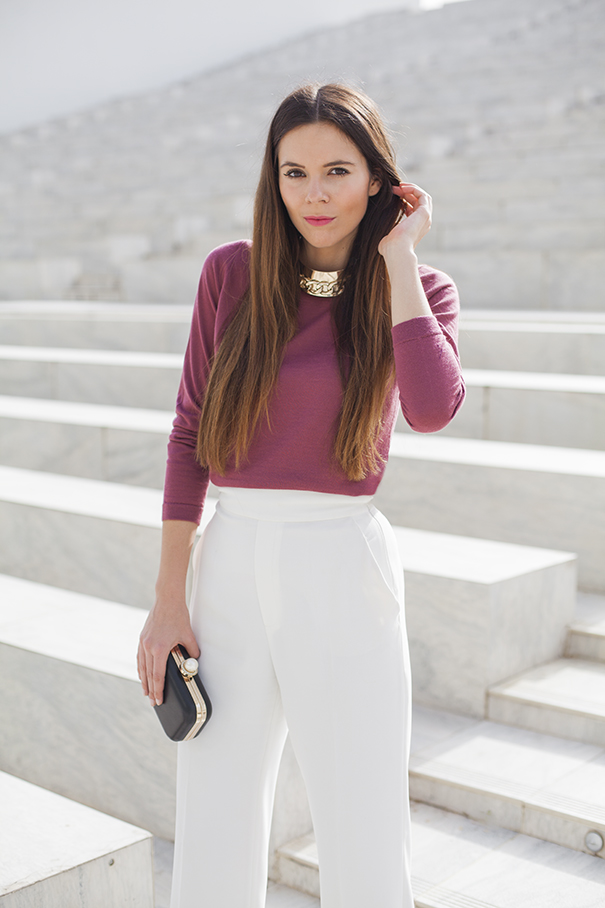 What do you think of these looks? Which is your favourite? :) As always, I can't wait to hear your ideas!
CLICK HERE TO SEE THE ENTIRE LIGHT CASHMERE COLLECTION ON THE FALCONERI WEBSITE!


Condividi